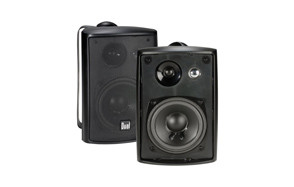 Dual Electronics LU43PB Outdoor Speakers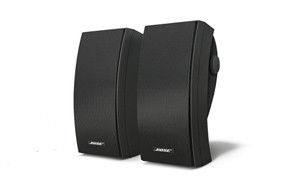 Bose 251 Environmental Speakers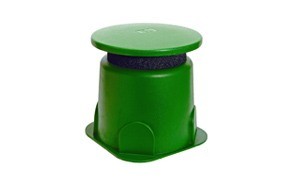 Tic Gs3 8-Inch Omnidirectional In-Ground Speaker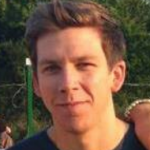 Summer's on its way. That means lounging in deckchairs, having your friends round for BBQs, and sitting by the pool. There's only one thing that could make it better – having your favorite tunes blasting out. In the past, you'd have to bring your whole sound system outside, rewire it, then pack it away when you're finished. Not anymore. Now, you can buy amazing speakers that are built to withstand the elements, so you can leave them set up outside.
Now you just need to decide which outdoor speakers to buy. Well, as with any audio product, you're spoilt for choice. Most audio brands have their own version of this technology. We've searched the internet to bring you the 10 best outdoor speakers. Plus, at the bottom of the review, we've explained how we chose our selection of outside speakers.
The Best Outdoor Speaker
Outdoor Speaker Buying Guide
How We Chose Our Selection Of Outdoor Speakers
Brand – The audio industry has always been a brand-driven space. Whether you're looking at a Sonos setup, a pair of Bose wireless outdoor speakers, or a Sony waterproof Bluetooth speaker, getting the right brand means a lot. The reason that big brands can offer a better sound is that they have money to invest in their research and development departments. That means they have access to the most innovative technology, consistently making speakers better than their last. Of course, there are some lesser-known brands that make great speakers as well, and we've included a few in our list.

Reviews – The best way to find out about the quality of speakers is by listening to them. Sure, you can read the product description and look at the pictures, but we really want to hear from the customers that have set the speakers up at home and played their favorite tunes through them. We scour the internet to find as many reviews about a product as possible before we recommend it to you. We also check out reviews written by audio experts, because they might have picked up on something we missed.
Price – We know that everyone has a different budget. Luckily, you can get great speakers at both ends of the price spectrum. Of course, if you are willing to spend more money, you'll get speakers with a clearer sound and more features. If you don't have a big budget to spend, check out our Best Value option. Alternatively, if money's no problem, check out our Premium Product.