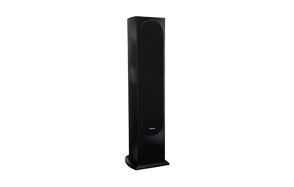 Pioneer SP-FS52 Andrew Jones Designed Tower Speaker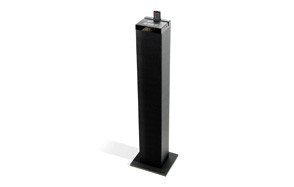 GOgroove Bluetooth Tower Speaker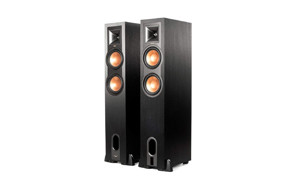 Klipsch R-26PF Floorstanding Home Speakers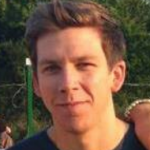 Some of the best tower speakers of today come in little, unassuming packages. They hold a level of quality that comes second to none, with extreme durability that transcends any other audio output device. So what exactly is a tower speaker? Tower speakers are also referred to as floor standing speaker devices that are designed with a large frame and are massive enough to stand on their own, with no need for extra support. They have been engineered to deliver adequate sound coverage in your living rooms, entertainment rooms, and even bedrooms. They feature the use of huge woofers and drivers that dispel noise and sound distortions to enhance sound naturally. The list below discusses some of the best tower speakers in today's market, with a guide to purchasing the perfect unit for your home.
The Best Tower Speaker
Tower Speaker Buying Guide
How We Chose Our Selection Of Tower Speakers
The models of tower speakers selected for this article were specially chosen after countless rounds of intense research. Our team went all out to ensure that each product appealed to the various kinds of readers and fulfilled their multiple needs. Below, we discuss the essential factors that were considered during the selection process.

Brand - A brand depends more on the services rendered by a company than its name. Many brands around the world have gained a loyal following due to their high-quality services and products. Concerning audio output equipment, several renowned brands have been in the industry for decades. Some of such brands have been featured in our list of recommendations because they have created the current standard of tower speaker design. Examples of some recognized brands we love include Sony, Yamaha, and Polk. Our team also hunted down the brands that offer excellent services, but aren't familiar with customers, to make our readers more aware of the endless possibilities available to them.
Reviews - Our selection team placed heavy emphasis on the several experiences of users from around the world. User reviews found on forum sites and other websites offer honest feedback about any product. They often provide potential buyers with a breakdown of the functionality and durability of a product, especially after regular use. Such feedback helped us distinguish between models that claimed to be high quality and those that were high quality.
Price - The final but not the least important consideration was that of cost. One of the things you should know before buying a sound tower is that in the world of audio, in general, good quality comes with a good price. Just as an expensive headset does not sound the same as the ones you get at the dollar store, a cheap sound column is not the same as another that can be worth more than triple the money.

Despite the fact that good quality comes with the price, a product doesn't have to be expensive to be made from high-quality materials. Most often this isn't the case. There are some companies that price their products based on the brand name instead of its functionality, an action that reduces their integrity in the long run. Our team is aware of the different budgets of every reader, and as such, all product mentioned above were selected to offer a vast economic range from which they could make a suitable selection. The rates attached to each product is directly related to its level of durability and reliability; thus, you're assured of an excellent investment being made.