Best Tower Speakers In 2022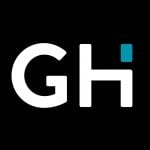 This product guide was written by GearHungry Staff
Last Updated
March 10, 2019
GearHungry Staff
GearHungry Staff posts are a compilation of work by various members of our editorial team. We update old articles regularly to provide you the most current information. You can learn more about our staff
here
.
GearHungry may earn a small commission from affiliate links in this article.
Learn more
Some of the best tower speakers of today come in little, unassuming packages. They hold a level of quality that comes second to none, with extreme durability that transcends any other audio output device. So what exactly is a tower speaker? Tower speakers are also referred to as floor standing speaker devices that are designed with a large frame and are massive enough to stand on their own, with no need for extra support. They have been engineered to deliver adequate sound coverage in your living rooms, entertainment rooms, and even bedrooms. They feature the use of huge woofers and drivers that dispel noise and sound distortions to enhance sound naturally. The list below discusses some of the best tower speakers in today's market, with a guide to purchasing the perfect unit for your home.
The Best Tower Speaker
Sony SSCS3 3-Way Tower Speaker
The Pioneer series of the best tower speakers are followed closely by yet another magnificent model from Sony. It is the Sony SSCS3 Floor Standing Speaker, a versatile 3-way tower speaker designed to deliver a real audio experience to customers. The kind of experience you receive is unprecedented and has never been enjoyed by any other model. Sony strives to create a soundstage so expansive that you can feel the passion and energy of the performance as though you're apart. Its engineering manages to keep the sound in sync with your living space such that you don't need any particular setup or special listening room.
The Sony SSCS3 features the main tweeter manufactured from polyester, 4-speaker bass-reflex systems and a reinforced woofer designed in a cellular frame from mica. These speakers can adequately capture every artist music perfectly through the hard driving of the bass. This process is done such that the audio quality of your music or game is not compromised in any way. The probability of distorted sound is thrown out the window when you have these speakers from Sony. They feature mica reinforced cellular fiber woofers, which differ vastly from the paper cones used in regular speakers. Whereas the paper cones deteriorate and flex over time, the MRC fiber woofers stay robust and in shape even through high speed and pressure.
Experience the perfect blend of balance and precision and hear your music like you never have before. For a constant sound, the Sony loudspeakers make use of super, high precision tweeters that also help expand your soundstage. If you need a product that keeps all sounds as natural as possible but also offers the rare chance of sensing each instrument in the music you love, we recommend the Sony SSCS3 for your home. It is the best device found in the Sony series, and we guarantee that it will be your favorite at first bass. Our handy guide to the best gaming speakers features more great products like this.
Key Features:
3-way
4-speaker bass-reflex system
6-ohm Speaker Impedance
145 W Maximum Input Power
Specification:
Brand

Sony

Model

SSCS3

Weight

26.5 pounds
Loud and clear
Compact
Portable
Too loud amp (manageable)
Lack of sound detail
Requires the use of subwoofers
Polk T50 150 Watt Home Theatre Floor Standing Tower Speaker
Polk is a brand that comes unmatched in the pricing of its products. There are no loudspeakers more affordable in today's market than the Polk T50 Tower Speaker. These are the best tower speakers for your home theatre system. It features a durable design engineered by professionals to offer you a superior home theatre experience, via high-resolution audio and immersive surround sound. Every sound that hits your ear is natural, warm, and well-balanced thanks to the use of two bass radiators designed to augment the main woofer of the unit.
The Polk Loudspeakers are part of the T-series designed with the sole purpose of heightening your audio experience. They offer a brilliant sound that helps amplify your music, movie, and gaming experiences. The Polk series of loudspeakers are compatible with most home theatre AV receivers, making them the most purchased unit in today's market. They may look tiny at first glance, but the power they contain makes them the badest boys you will ever employ in your setup. These speakers also make use of Polk's Dynamic Balance Technology, a system that boosts your bass levels even at the lowest frequency. It dispels muffled noises and erases all disruptions that often result in low-quality sound.
Sometimes, big things come in small packages like the Polk Tower Speakers. The T50 speaker is the ideal model for all those wishing to start with the T series of loudspeakers. Its setup is effortless and straightforward and requires you only to stand these sonic units upright. Enjoy your favorite movie, show or music to the fullest with these speakers no matter the type of theatre receiver, stereos or processor you own, all for an unbeatable low price! Love this product? Check out our review of the best bose speakers for our top picks.
Key Features:
Dolby and DTS Surround
Two bass radiators
Compatible with most home theatre AV receivers
Affordable price
Specification:
Brand

Polk Audio

Model

T50

Weight

20.4 pounds
Quality sound
Nice Bass
Detailed treble
No dedicated midrange driver
It's tough not to like this one honestly.
Available in a black vinyl coated color only
Polk Audio Monitor 70 Series
The Polk Audio Monitor is a member of Polk's 70 series speaker stands. It is a bestseller for all your home audio needs and has been top of the line in recent markets, with good reason. The ultimate goal of these speakers is to deliver better sound quality to all users with immense power that makes their listening experience one of a kind. The Polk Audio Monitor features four dynamic balance woofers and a dome tweeter to guarantee you a fantastic sound. Just like the models discussed earlier, the Polk Audio Monitor is another affordable model for your entertainment and living areas as well as your bedrooms.
The 70 series from Polk offers a wider dispersion for 3-dimensional audio, together with other lifelike sounds through the realistic reproduction of instruments and vocals. It makes every party or movie night extremely interesting by improving the mid-range and delivering a powerful deep bass that boosts its superior audio. To create a more immersive atmosphere in the comfort of your home, we recommend that you pair these tower speakers with the Polk Monitor and the Polk Center Speaker. Both devices are well shielded; thus you don't have to worry about any distortions.
The Polk 70 series of tower speakers exude traits of excellent craftsmanship, commitment, and reliability. They are made by one of the trusted names in the production of home audio speakers and entertainment systems and are backed by the most innovative technologies for your listening pleasure. These speakers make use of the Cascade Tapered Array Technology to enhance imaging, bass output, and midrange response. It comes in sleek cherry wood grain finishes or a black Titanium coating. The 70 series from Polk is a particular unit that sets a new standard for value and performance. It is the series responsible for Pol's fame and as such, it possesses their best construction methods. Don't forget to also check our guide to the best portable bluetooth speakers.
Key Features:
Big sound
Incredible value
1 (1-inch) tweeter and 4 (6.5-inch) woofers
Detailed high-frequency response
Specification:
Brand

Polk Audio

Model

AM7095-A

Weight

47 pounds
Quality sound
Nice Bass
Detailed treble
No dedicated midrange driver
Mediocre sound quality
Low bass power
Fluance SXHTBW High Definition Home Theatre
You need your tower speakers to match your lifestyle and the best model for such a feat is the Fluance High Definition Home Theatre. These tower speakers are one of the best according to several tower speaker reviews found online. It is a device that delivers radiantly engaging performances through five skilled speakers that make up the surround sound system of this unit. The Fluance tower speakers display to you just how ambitious your life's soundtrack is. It surrounds you with every brilliant nuance from your life's playlist through an expertly timbre-matched 5-speaker system.
The Fluance floor standing speakers feature the use of four poly-coated midrange drivers and premium neodymium balanced silk dome tweeters. These tweeters have been designed and cooled by ferrofluid for a vibrant and high-frequency response whenever the speakers are used. The midrange drivers are responsible for the provision of rich and clear sounds thanks to their poly-coating and butyl rubber design. For these speakers to reproduce sound naturally, and also for a reduced cabinet resonance, the Fluance Tower Speakers make use of a precision-crafted audio-grade MDF wood construction. They also feature dual woofers for optimal low-frequency response, as well as high definition sound which every customer appreciates greatly for their music, movies, and games.
Gain insight into what a home theatre is meant to sound like by getting the Fluance Home Theatre speaker system for your entertainment room or bedroom. It's premium components come together to exceed all your audiophile expectations effortlessly. From its floor standing towers to terrific surround sound and center channel, these tower speakers work together to harmonize your life in a manner you've never imagined. The packaging of this device is lovely, and it comes in a sizeable form that blends easily with every interior décor design. If you love music, make sure you also check our guide to the best outdoor speakers.
Key Features:
Five-speaker system
Neodymium balanced silk dome tweeters
Powerful dual 6.5″ woofers
Audio-grade MDF wood construction
Specification:
Brand

Fluance

Model

SXHTBW

Weight

33.5 pounds
Pretty nice sound,
Packaged nicely in a single box
Lifetime warranty
The center channel is weak
Binding posts are terrible
Expensive
Rockville TM150B Home Theatre System Tower Speakers
The Rockville Home Theatre Tower Speakers is among the best floor standing speakers of our time and for a good reason. Designed and built as a complete home theatre system on its own, you won't have to purchase any other component to enjoy the best sound quality during your favorite shows and songs. The set is made up of elements such as full-range speakers, a tweeter, and a built-in subwoofer. It doesn't matter the type of output or input you require, and this device has been built to cater for all of them, from the USB to the SD with the additional provision of FM Radio.
The Rockville Tower speakers connect easily through the use of an optical connection or RCA to your television. It has a cable that connects to both speakers, to help in the noise rejection process. Extremely different from the older models of home theatre systems, the Rockville tower speakers are your one-stop shop for all things audio. It features a cabinet manufactured from only the first quality materials. The system is also made expandable through the use of RCA outputs, with a digital display located on the front panel for brightness control. This device can be controlled directly from its front panel or wirelessly via its remote.
Join the new world of high-tech home theatre systems by laying hands on this terrific model from the Rockville brand. It offers incredible sound quality with a bass that is both clear and loud. There's even an equalizer to allow users to customize the sounds to suit their preferences. You can use this unit for your movies, videogames and also for a karaoke session with friends and family. We guarantee you will love its modern, rounded design and its current glass LCD the minute you set your eyes on it. There's nothing this stylish sound monster cannot do, concerning audio quality and control. You may also like to check our guide to the best shower speakers.
Key Features:
Dual 10″ Subs.
Bluetooth with a 150-foot range
Built-in USB playback
Built-in FM radio
Specification:
Brand

Rockville

Model

TM150B

Weight

57.4 pounds
All new tractrix port
Pinpoint highs
Two colors to choose from
Extremely heavy
One speaker upon purchasing this produce
No Bluetooth connectivity
Yamaha NS-F210BL Floor-Standing Speaker
We have found the best standing speakers for those who yearn for maximum efficiency in their speakers at a meager price. Such characteristics are seen in the Yamaha Floor Standing Speaker, a two-way bass-reflex machine developed by professional sound engineers with eyes for detail. It is a unit that makes use of heavy-duty, round steel bass anchors as a stand. It comprises a woofer designed from lightweight aluminum and balanced dome tweeters that operate to deliver extra-fast response and perfect sound quality.
While other speaker models struggle to reproduce sounds from HD sources fully, the Yamaha undertakes such a feat with extreme ease. It is built with a slim form similar to that of flat-panel TVs for easy blending into your interior design. These ns-f210 speakers don't come with magnetic shielding; instead, users are advised to use a larger than an ordinary magnet for the extraction of more sound information from the source. The Yamaha is sold one speaker per package. Every speaker made offers a clean and detailed sound with an excellent bass response also. Economically, this model is one of the most budget-friendly units you'll ever come across.
Experience more realistic sound in the comfort of your living area while you watch your favorite movie in HD. With the Yamaha tower speakers, your life just got more exciting. This tower speaker is well suited as a gift for friends, family and yourself. They are packaged in beautiful boxes that appeal to many customers all around the world. Whenever you think of durability, affordability, and quality, think Yamaha. If you like listening to music while working, check out our guide to the best jobsite radios.
Key Features:
2-way bass-reflex floor standing speaker
Full, dynamic sound of hd sources
Light aluminum cones
Steel bass anchor speaker stand
Specification:
Brand

Yamaha Audio

Model

NS-F210BL

Weight

16.09 pounds
Economic choice.
Power efficient.
Maximum conductivity.
Of high sensitivity.
Limiting the frequency range.
Expensive.
Klipsch RP-280F Floorstanding Speaker
The Klipsch RP-280F is an enhanced version of the popular RP-28F, which has a huge reputation for its sound quality. As you'll probably know by this stage in the guide, Klipsch is one of the best speaker manufacturers in the business. If you're looking for the best sound quality for under $1000, this speaker is going to be really hard to beat. Featuring KIipsch's trademark spun copper finish on the tweeters, it's easy to see who makes these speakers.
So, what's the difference between this tower speaker and their cheaper models? The simple answer is the quality of the tweeters and Tractrix horns and woofers. It has titanium LTS tweeters, cerametallic woofers, and a 90×90 Hybrid Tractrix Horn. Everything has been upgraded from the RP-28F tower speaker and you'll be able to tell the difference in sound quality immediately. Like all the best speakers, they deliver punchy and accurate bass, super clear and detailed mids, and sparkling highs.
We're sure that some customers just buy these speakers for the way they look. Aside from the amazing sound quality, the aesthetic is the next biggest draw. Everything, from the MDF cabinet with its brushed polymer veneer baffle finish, the spun copper details, and the beautiful clean lines, these speakers will brighten up any room. 
Key Features:
Titanium LTS tweeters
Cerametallic woofers 
90×90 Hybrid Tractrix horn 
MDF cabinet
Spun copper details 
Dolby Atmos ready 
Specification:
Brand

Klipsch

Model

RP-280F

Weight

62.5 pounds
Best sounding speakers for under $1000
Speaker cabinet looks fantastic 
Trustworthy brand 
Expensive to buy the whole set 
Old-school connectivity
GOgroove Bluetooth Tower Speaker
The GOgroove Bluetooth Tower Speaker isn't designed to provide the same sound quality as the Klipsch RP-280F or another high-end tower speaker. It's much cheaper and comes with a bunch of features that make it a perfect entry-level tower speaker. Because it's Bluetooth-enabled, you can connect any device to it without having to trail wires around a room. So, you could use it to play music from your phone, boost the sound of your TV, or play sound from any other device. You can also play music using a 3.5mm aux wired input, an FM digital radio, and a USB flash drive.
It comes with a remote control that lets you change the music, volume, and settings without having to get out of your chair. Plus, it even has a docking slot and a USB 1A power port, which allows you to hold and charge your device whilst it's playing music. In terms of sound quality, it can't compete with the serious audiophile speakers on this list. However, with 120W peak power, two 15W drivers, and a 30W sub, it has plenty of power to fill the room.
Key Features:
120W peak power
Two 15W drivers and 30W sub
Bluetooth-enabled 
3.5mm aux, FM digital radio, USB flash drive 
USB charging port 
Remote control included 
Specification:
Brand

GOGroove

Weight

10.1 pounds
Great connectivity 
Control from your sofa 
Looks fantastic 
Sound quality isn't that impressive
Tower Speaker Buying Guide
How We Chose Our Selection Of Tower Speakers
The models of tower speakers selected for this article were specially chosen after countless rounds of intense research. Our team went all out to ensure that each product appealed to the various kinds of readers and fulfilled their multiple needs. Below, we discuss the essential factors that were considered during the selection process.
Brand - A brand depends more on the services rendered by a company than its name. Many brands around the world have gained a loyal following due to their high-quality services and products. Concerning audio output equipment, several renowned brands have been in the industry for decades. Some of such brands have been featured in our list of recommendations because they have created the current standard of tower speaker design. Examples of some recognized brands we love include Sony, Yamaha, and Polk. Our team also hunted down the brands that offer excellent services, but aren't familiar with customers, to make our readers more aware of the endless possibilities available to them.
Reviews - Our selection team placed heavy emphasis on the several experiences of users from around the world. User reviews found on forum sites and other websites offer honest feedback about any product. They often provide potential buyers with a breakdown of the functionality and durability of a product, especially after regular use. Such feedback helped us distinguish between models that claimed to be high quality and those that were high quality.
Price - The final but not the least important consideration was that of cost. One of the things you should know before buying a sound tower is that in the world of audio, in general, good quality comes with a good price. Just as an expensive headset does not sound the same as the ones you get at the dollar store, a cheap sound column is not the same as another that can be worth more than triple the money.
Despite the fact that good quality comes with the price, a product doesn't have to be expensive to be made from high-quality materials. Most often this isn't the case. There are some companies that price their products based on the brand name instead of its functionality, an action that reduces their integrity in the long run. Our team is aware of the different budgets of every reader, and as such, all product mentioned above were selected to offer a vast economic range from which they could make a suitable selection. The rates attached to each product is directly related to its level of durability and reliability; thus, you're assured of an excellent investment being made.
Sign Up Now
GET THE VERY BEST OF GEARHUNGRY STRAIGHT TO YOUR INBOX