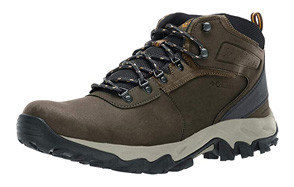 Columbia Men's Newton Ridge Plus II Waterproof Hiking Boot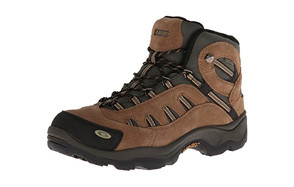 Hi-Tec Bandera Boots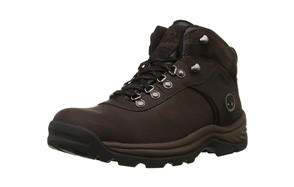 Timberland Flume Boot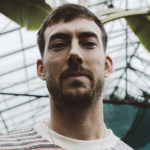 You work hard, so your gear should work hard for you. There's nothing that puts a damper on the day more than your boots flooding with water from a puddle or unexpected rain. Your feet reek when you get home, your boots get destroyed and build bacteria, and your wife begs you to keep them in the mud room, or outside. You don't need any of that. Waterproof boots provide you with the peace of mind that your equipment will stay dry, comfortable, and avoid all the issues that come with boots that flood; athlete's foot, the extra purchases of odor eaters, and everything in between. Here are the best picks we've found and personally tested for the best waterproof boots for men.
The Best Waterproof Boot For Men
Waterproof Boots Buyers Guide and FAQs
The last thing you need during your workday is to feel water seep in through your boots, saturate your socks, and give you a whole mess of issues with fungi and odors later on. The worst thing is when that happens first thing in the morning; nothing like it. You want to stay dry, clear of any moisture that tries to enter your boots, so you need the best pair. Well, we've already figured those out for you, but what should you be looking for in a pair of boots? Yeah, we thought ahead on that too.

Durability - What good is a waterproof boot if it's not durable, right? This applies to how much you can bang up your boots, especially for work, and still see them working as their original description provided. If your waterproof boots aren't durable beyond belief, you didn't buy the right pair (which is why we weed out all the crappy buys out there).
Material - Some of us have preferences, and those come down to material. For example, we've got some buddies who would rather sit on suede than leather (we call them "monsters"), and some of us would rather walk in a cloth-lined boot than a leather-lined boot. It's all about what you like on the inside, what you want to show on the outside (ladies love a good pair of boots on a rugged stud), and what that material is going to do for waterproofing.
Waterproofing Method Applied - There are two different types of waterproofing, and you need to pay attention to them. There's, well, waterproofing—you're not going to feel anything enter your boots, you're going to stay dry and keep your form without soggy socks, and the whole nine yards. Then, there's water-resistant, which is nowhere near the same thing. It's not even in the same ballpark.
Waterproofing—you're good to stomp in a puddle for forty-five minutes (I don't know why you'd want to do this, but it's your world, man).
Water-resistant—you can wear these in the rain, light snow, and you'll be totally fine. No puddle-stomping allowed.
If you're working a job where you might have to stand in a few inches of water, or you're a hiker who just can't be caught in a flash rainstorm without proper waterproofing, you'll want to go with actual waterproof boots instead of water-resistant. I mean, we didn't call this guide "Best Water-Resistant Boots," because they're just not the same.
Quality - Slap two pieces of cardboard together, tie it with some twine and put your foot in it—what do you have? I don't know either, but it's not a boot. Picking quality isn't easy when you shop online; you read descriptions, but the real information comes from reviews on Amazon. When you're not going to get to try something on until you've paid for it, and you wait for shipping, it's best to get it right the first time. Get accounts from other consumers before purchasing a product.
Comfort - Arguably, the most important part of any clothing. Shirts, pants, boots, whatever the case may be, it's only going to do so much good if you're uncomfortable. Sure, waterproof boots are going to keep the rain out, but you want to feel good on top of that, so get the right blend of function and comfort going, or you won't be happy with your purchase. Look at the interior material, get the scoop from other product owners on how comfortable your waterproof boots will be.
Price - When it comes to boots, sometimes you just want to have function over flair, and that's okay. This is where two factors come into play: how well they keep the water out, and how much they cost. If you're sold on a product after these two factors, you're not alone. Price is half the battle with any purchase. The other half is ensuring that it's actually what you want.

Waterproof Boots FAQs
Q: Are These Boots Really Waterproof?
A: If you're uncertain about your boots and their waterproof ability, the best thing to do is take a trial run. If they're already in front of you and you're referring back to this at a later date, fill a clear container with water and submerge the boot up to the bottom of the laces, without it touching the laces (this is where it can start to saturate). Hold it there for a minute or so, and feel the inside. Dry as can be.
Waterproofing is a mix between specific waxes and the airtight build that the manufacturer provides, so your boots that you found here at Gear Hungry in fact are actually waterproof. Skeptics beware: these are the real deal.
Q: Can I Use A Waterproof Compound On A Regular Boot To Save It From Water Damage?
A: Yes, you absolutely can, but it doesn't make them waterproof like these, and here's why:
There are dozens (possibly hundreds) of guides online for waterproofing your boots at home, and most of them work pretty well. However, what they actually do is make your boots water-resistant, which we talked about earlier. You're leaving your own human error in charge of ensuring that there are no missed spots, and even if there aren't, you're only going to propel the rain, and it won't work if you step into a puddle/you're submerged slightly.
The other issues with this is that, for the most part, non-waterproofed and waterproof boots end up running you the same amount of money, give or take a dollar or two. That being said, how can you justify spending money on a waxing rag, wax, and spending your time (in some cases, if you apply three coats of wax onto your boots, you could be waiting for three hours in total) waiting for boots to dry, when you could be out there doing what you do best and earning a living. Going with a pair of waterproof boots is a smart investment—savor your time.
Q: Are Waterproof Boots Safe From Rust?
A: The loops where your laces run through are always going to prone to rust, at least a little. While they've also been coated in waterproofing solution, over time, it may erode and rust. This is under extreme circumstances, and in most pairs of waterproof boots, you're not going to encounter this being an issue since your boots are always quick to dry, and the oxidization process of rust creation has a slow effect.
Q: Can These Boots Protect Against Dripping Water?
A: If you leave your boots beneath a gutter outside or underneath a constant source of dripping or running water, natural erosion is going to strip away the waterproofing, at least for that specific area of the boot, and it's going to leak in the boot. However, the gentle patter of rain is different, especially since you're not standing there and just letting the rain hit you without moving. So yes, constant dripping water will erode the coating on your boots over time.