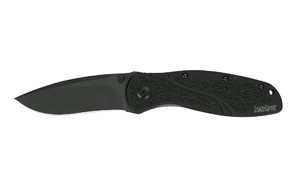 Kershaw Ken Onion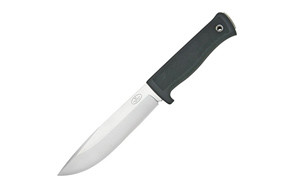 Fallkniven A1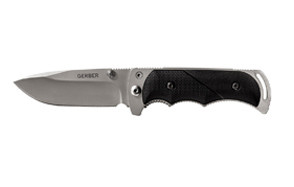 Gerber Freeman Guide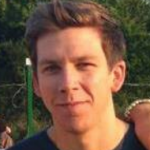 If you spend any time in the great outdoors camping, fishing, hunting or mountaineering you know that in a matter of just a few minutes a pleasant afternoon can turn into a survival situation when foul weather descends, temperatures drop and you're miles from your camp or the nearest fixed shelter. In cases like that it's crucial you have a first-class survival knife in your pocket or hanging from your belt. People die from hypothermia and suffer frostbite and trench foot in the thousands each year, so it's no exaggeration to say that a survival knife can be just that: the means of your survival. The difference between life and death.
Some of the ways a survival knife can save your bacon in desperate situations include:
Cutting kindling and firewood
Building a rudimentary shelter
Helping you start a fire
Cleaning fish
Opening cans
Dressing wounds
Cutting bandages
A survival knife then is not simply a piece of 'gear jewelry' that aspiring outdoorsmen wear to send mating signals, it's likely the most important thing you carry into the outdoors with you other than food and water. In this survival knife guide we're going to take a look at the 12 best survival knives as determined by our product review experts, several of whom are avid outdoor types themselves.
The Best Survival Knife
Survival Knives Buyer Guide and FAQs
Things To Consider When Buying A Survival Knife
There are many things to consider when looking for the best survival knife including everything from the weight, the ease of use, the style, or the blade type. More importantly, though, is the material, length, and thickness of the blade.
The survival knife is a highly versatile tool, and different designs can assist in different situations. Before you make your final decision, look at our quick and handy little guide to these key features for survival knives.
Size – Size may not matter to some people in some circumstances but as far as a survival knife is concerned a 2 or 3" blade isn't going to be of much help when you're trying to harvest wood to build an emergency shelter. To be sure your survival knife doesn't have to have a foot long blade and be seething with destructive possibility but any blade shorter than 4" is just not going to cut it as a viable survival knife. Ideally we'd like a blade somewhere between 4 ½" and 5 ½".
Fixed Blade or Folder – When it comes to knives any type of joint or hinge is a potential weak point and a survival knife without a full tang will be practically useless for prying things open. So there's no doubt that a fixed blade with full tang will be more durable and hold up to greater levels of use and abuse than a folding survival knife. At the same time however there's something to be said for being able to carry your knife comfortably in a pocket rather than on your belt or leg. Still, if it were our decision we'd go with the fixed blade.
Tang – No we're not talking about the powdered drink but about knife construction. When it comes to a survival knife a "full tang" means the metal of the blade extends all the way through to the butt end of the handle in one continuous piece. The grip is then fashioned around the butt end of the metal. In this way there are no issues of the blade coming loose or breaking free of the handle and the survival knife will last longer as a result. Partial tang knife blades should be avoided as they'll eventually begin to loosen and become dangerous to use. If you have a choice always choose full tang.
Pointed Tip – You may have noticed while shopping for a survival knife that some seem to have a point on the end of the blade, and we don't just mean that it's sharp. We mean an actual point protruding from the end of the blade. Some people swear by pointed tips while others see them as being of little value and even representing an unnecessary danger. So who's right? In this case we'd come down on the side of the point which can be put to a variety of uses including cleaning fish more effectively, drilling or notching items you want to join, removing splinters, gear repair and more.
The Pommel or Butt – A survival knife is all about efficiency and effectiveness so the butt end of the handle should be put to some effective use or else it's simply wasted space. In many cases the pommel contains a solid, machined form that's designed to break glass in case you're ever trapped behind a closed window. This hard, finished end also doubles as a self-defense tool, allowing you to use both ends of the survival knife to defend yourself. In the case of the Ontario 499 reviewed above the pommel is deliberately shaped like a hammer so you can use it as such.
Handle – The handle on a survival knife needs to provide a sure grip in all weather conditions. The world doesn't care if you're in trouble and will often greet your distress with pounding rain, driving snow and either scorching or bone numbing temperatures. Regardless, you need to be able to retain a solid grip on your knife so you can continue to build your shelter, harvest wood and get a fire going. Keep in mind that if a knife has a hollow handle for storing things like matches it can't have a full tang. Also avoid any extras attached to the handle that could interfere with your grip.
Blade Shape – Most people who've never owned or used a survival knife come to the process of buying one totally unaware that there are different shapes to survival blades. Popular blade types are drop point blades and clip point blades along with serrated edges for sawing and hacking. A drop point blade has a wide tip that buttresses the blade's structural integrity while a clip point blade typically has a narrower point which is better for piercing or stabbing but is more susceptible to breaking off if you use it to pry things open. The serrated edge – either partial or full length – is non-negotiable as far as many people are concerned.

Sheath – You need a practical means of transporting your survival knife and that's particularly true if it is large and has a fixed blade like most do. Enter the sheath. Most every day carry fixed blade survival knife comes with a sheath though many are just perfunctory creations. The bottom line is that there are a few things you'll want present in your sheath including the lanyard attachment, belt loop, secure closing strap and a leg attachment so that you can strap a larger knife to your leg if you wish. It's also a good idea to get a sheath with a small pocket for a sharpening stone, in case you dull the survival knife cutting firewood or some other way.
In addition, there are a number of other features of varying degrees of importance that you may want to consider when shopping for your new survival knife. These include any type of finish on the blade, the color of the handle, the type of steel used for the blade (high carbon or stainless), the presence of a blood groove on the blade, finger guards, any decorative touches and more.
Blade Material - When looking for your new survival knife, you'll find they are made from two types of steel.
Stainless Steel - It's tough, it's durable, and it's long-lasting. Considered virtually indestructible, stainless steel won't rust after experiencing a single torrential downpour so you can ensure it performs well for as long as you need.
However, while they are excellent, and it's not as if you'd be missing anything out if you picked a stainless steel knife, the blade dulls faster when compared to carbon steel. This depends on how often you use it and how well you take care of it, though, so if you stay on top of your stainless steel knife care, this shouldn't be an issue.
Carbon Steel - Likewise, a carbon steel blade holds the edge much longer than a stainless steel blade does, which means you need not bring a sharpener with you when undertaking long treks into the wilderness. It's not the perfect blade, however, and while it holds an edge better and for longer, it isn't as durable when exposed to extreme elements, leading to premature rusting if you compared it to stainless steel.
Blade Length - The survival knife you choose will have a blade measuring between 6 and 12 inches, and that's not counting the length of the handle. Survivalists consider this the optimal length for excellent performance while still being properly weighted. While larger knives may look a little to 80s Action Hero, they still serve a purpose, and they are more convenient to carry than a hatchet.
The right blade length is essential to being able to do all the survival things you need to do such as chop wood, cut twine, shave bark from branches to make yourself a cool caveman-style spear, and prepare your dinner for another night surrounded by trees, darkness, and curious critters who may or may not consider you dinner for themselves.
Blade Thickness - If you're not a knife expert, you might wonder why the blade thickness matters at all? Well, imagine if you need to chop some wood to build a fire or mark a notch on a tree just in case you get lost, would a thin and flimsy blade do the trick? We're thinking no. In fact, we know the answer is a resounding no.
A thick blade will prove much more durable, allowing you to chop and slice whatever you need. It will be capable of handling years of abuse and be reliable regardless of what you demand of it. For optimal results, thicknesses between 3/16 - 4/16 of an inch are perfect, being neither too thin nor too thick.

Survival Knife FAQ
Q: What Is A Survival Knife?
A: A survival knife is intended primarily to assist individuals who find themselves in survival situations in the wild. Perhaps they've become separated from their group or unit. Perhaps they've been caught far from shelter when bad weather closed in or perhaps they injured themselves backpacking and need to cut bandages and create a shelter and fire while they await rescue. Of course, there are many more prosaic uses for a survival knife like carving tent stakes, cleaning fish, prying things apart or cutting wood for a fire.
Q: Who Has Use For A Survival Knife?
A: Soldiers, hunters, backpackers, mountaineers, casual campers, rescue personnel, rangers and all manner of sports enthusiast commonly employ the survival knife in the performance of their duties, as part of their activities or to extricate themselves from life-threatening situations. You'll often see carpenters, house framers and other craftsmen and women with a survival knife hanging from their belt.
Q: Is It Legal To Carry A Survival Knife?
A: Knife laws vary from state to state, county to county and city to city. In most places, knife laws are designed to discourage carrying a knife in a concealed fashion. In rural areas, however, knife laws are typically far more relaxed so carrying a survival knife into the woods should not present a problem, unless you're talking a national park. Even then, any regulations are likely to be aimed at discouraging large, concealed knives. Be sure to check with the laws regarding open carry where you live before going out with your survival knife.
Q: Who Makes The Best Survival Knife?
A: There are many manufacturers of high-quality survival knives as the above list should indicate. As such one person's "best survival knife" manufacturer is likely to differ from another person's and who's to say who is right? We'd state with confidence that all of the companies that produced the knives on this list are experienced manufacturers of high-quality knives.

Q: How To Care For A Survival Knife?
A: You want your knife to last as long as it can. This isn't only because a longer-lasting knife will save you money investing a replacement, but also because, as humans, we become weirdly attached to inanimate objects (and sometimes conceptual ones, too) and it can be hard to say goodbye.
To ensure your knife lasts as long as it can and you get ample use from it, you need to take care of it, so here are the key tips for caring for your survival knife.
Keep it clean - Keeping your blade clean will increase its lifespan and help it maintain excellent quality. This will also prevent a buildup of potentially harmful bacteria it may have picked up. To keep it clean, use a soap and running water to give it a thorough clean over both blade and handle. This will remove sap and dirt, and to prevent early rusting, make sure it is dry before putting it back in the sheath.
You don't need to vigorously clean it all the time, but giving it a wipe down before putting it back into the sheath will keep it great condition.
Keep it oiled - Oiling the blade prevents friction and allows it to slide in and out of the sheath more easily. You can use standard household oils and lubricants, but remember to only use a small amount as you could end up with oil all over your fingers, which seems to us like it would be an easy way to hurt yourself.
Keep it sharp - We'll go into the details of how to keep your knife sharp below, but a blunt knife is pretty much useless in survival situations and is actually more dangerous to you than a sharp one is. Dull knives require more pressure and force to complete tasks, making it more difficult to control and also causing fatigue.
Keep it high and dry - For both safety and longevity reasons, you must find somewhere dry and out of the way to store your knife. The dryness prevents potential moisture that could damage the blade, while the height ensures curious kids can't get their hands on it and hurt themselves or others.
Q: How To Sharpen A Survival Knife?
There are three ways to sharpen your survival knife:
Whetstone - Keep the stone wet and brush the knife over the surface to regain the edge. Once you've gotten the edge back, you can use finer stones to make it as sharp as you desire.
Ceramic - More convenient and portable is the ceramic stone, which is a commercial product that sharpens both edges at the same time as you run the blade through the channels.
Diamond - A long rod-type device, these are best for using at home. Simple and straightforward, you run the blade up and down the rod until you achieve the sharpness you need.

Conclusion
The survival knife isn't as glamorous as a hunting GPS system, a handheld outdoor espresso maker or digital HD recording binoculars. But when you're stumbling through the wilderness after injuring yourself in a fall and there's no shelter in sight, the snow is blowing in your face and night is falling you'll need it to build a shelter, gather wood, start a fire, cut bandages and open those emergency canned goods you brought along just in case. When it's time to begin looking for a survival knife keep the above reviews and tips in mind and you're bound to wind up with the right knife at the right price.
We hope you found these survival knife reviews useful and don't forget to check back regularly for more insightful product reviews from your friends at GearHungry.