Best Money Clips For Men in 2022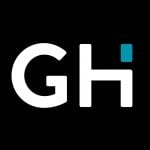 This product guide was written by GearHungry Staff
Last Updated
January 25, 2018
GearHungry Staff
GearHungry Staff posts are a compilation of work by various members of our editorial team. We update old articles regularly to provide you the most current information. You can learn more about our staff
here
.
GearHungry may earn a small commission from affiliate links in this article.
Learn more
Money clips have been around as long as there has been paper money and in all that time they've remained essentially unchanged in concept: a piece of metal between which paper money is held to allow for its organization and prevent its loss. As the wallet gained currency (pun intended) in the 17th century however, the money clip went into a slow, inexorable decline in popularity that lasted for some 300 years. People simply preferred the larger carrying capacity of the wallet and wound up using it to hold everything from important documents to substantial amounts of paper money. Later, credit card slots were introduced in the wallet to accommodate most people's preference to shop cash free. But the rise of the credit card also signaled that the days of the wallet were numbered.
Today, as cash continues to diminish in relevance, important documents are digitized and people reduce the number of credit cards they carry – 15 years ago 23% of people had 3-4 credit cards, today that number has shrunk to 18% – the need to have a wallet the thickness of a pork chop in your pocket is declining and more and more men are discovering the convenience and utility of the money clip. In this review guide then we're going to highlight the 10 best money clips for men. Keep in mind this is not a scientific survey and as such your opinion may vary from ours.
The Best Money Clip
TUMI – Nassau Ballistic Etched Money Clip
Money clips are a stealthier way of carrying money around, wallets may conceal cards and cash, but they lack the minimal, slim and sleek form that keeps such valuables almost unnoticeable. The TUMI- Nassau Ballistic Etched Money Clip has to be one of those cash storing tools that very sleek, slim and sturdy. This solid clip goes almost unnoticed when slipped into pockets, whether chest or pants. Made with extremely sturdy metal, the clip is smooth, polished and holds bills quite well. What's more, the clip promises to hold up to four bills and six cards with a firm hand, ensuring nothing slips through its metal grip. Furthermore, the great thing about the clip is, no matter how few the bills are, it still securely holds the bills in place.
Whether it's just 2 bills you're left with, don't shove them in your pocket, trust the TUMI money clip to keep it in place. Place up to 15 notes into the sturdy mouth, and get guaranteed storage with the benefit of a slim, and less bogus feel on the body. What's more, the smooth surface on the clip promises a scratch-free insert and removal with no concerns about damaging chips or wearing out the card. In addition, there's the assurance that the clip won't get bent or broken under pressure; even better is the fact that the 100% metal made money clip is solid, rugged and would last for years. Equally incorporating an RFID-blocking chip, credit cards would be protected from scammers and thieves that like to take advantage of exposed card chips. Get the most out of a security-enabled money clip that keeps notes and credit cards in place, while being sleek and hushed about it. You may also be interested in some of these cool zipper wallets from our list, so check them out.
Key Features:
100% metal
silver-tone finish
2.72" wide and 0.99" wide
RFID-blocking clip
Specification:
Brand

TUMI

Model

012602SLV

Weight

1.6 ounces
The Ridge Slim Minimalist RFID Money Clip
Talk about a slim, sleek and attractively compact wallet that you can take practically anywhere without that extra-bulky feel. Thanks to the times we live in, manufacturers are swapping out the usual bulky, leather designs for a slimmer and portable one. Money clips have snuck their way back into our lives and we can't say we are complaining. It features a black, smooth exterior with equally slim and smooth edges that make it convenient to place in chest pockets. You'd hardly notice any bulge or protrusion yet it holds up to 12 cards at a time. Even with these 12 cards safely stacked in, there's no extra bulge added to the solid and sturdy build. It simply stretches to accommodate more cards, ensuring you take along all the cards and cash needed in one sleek wallet; it's simply class at its best. In essence, you'd be carrying one of the most minimalist money clip wallets, without limiting the amount of credit/debit cards required.
Take it anywhere; when commuting, going for tough jobs, training or even remote adventures, it has a tough build that can take it all. And with a lifetime guarantee and quality make to back it, this extra-tough wallet will withstand the toughest environments and still age with absolute grace. It's made with quality metals and sturdy materials that establish total durability through time. In addition, The Ridge Slim Minimalist Wallet for Men adds another valuable feature; RFID blocking. The money clip incorporates a dual-track design with RFID-blocking inner plates, protecting your card's vital information from being taken advantage of. It may seem on the high side when it comes to price, however, for such a precision-made, extra-solid money clip, it's totally worth it.
Key Features:
14" wide and 0.7" high
RFID Blocking
Holds 1-12 cards
Durable aluminum plating
Money forms a very vital part of our society. Regardless of how cashless we try to go, there would always be some outlets that require or favor cash payments more. This phenomenal money clip goes beyond serving just one purpose, doing the work of a wallet and an EDC tool. The tough stainless steel build makes this compact tool extremely durable, seeing that it won't bend or break under pressure. Thanks to the heat-treated make, it proves to be quite sturdy for all the purposes it's made to serve. What's more, it's very compact and light on the hands, making the Nite Ize Financial Tool easy to carry around. Then there's the advantage of having a clip tool that holds a good amount of cash, credit cards while still functioning as a handy tool.
And just like a wallet, it separates cash from credit cards, making each section easy to access. However, this money clip doesn't take as much space as a wallet would. Wallets are a bit baggy in the pockets and can prove to be uncomfortable at times. Well, this money holder slips right into the chest or pants pockets. You probably won't even be able to tell it's there, even if it accommodates up to four credit cards or I.Ds with the paper bills clipped on securely on the front. Additionally, the cash clip which has the brand name nicely inscribed maximize functionality while benefiting from a lightweight, compact and exceptionally durable money clipping tool.
Key Features:
Sturdy and durable
5-in-1 multi-tool
Airport-friendly
Slim and compact
Specification:
Brand

Nite Ize

Model

MCT-11-R7

Weight

1.44 ounces
The Gerber GDC Money Clip is both an incredibly practical means for keeping track of your cash and cards and a kind of multi-tool that allows for (limited) self-defense. It's the Swiss Army Knife of money clips that comes with the ability to carry 5 cards along with a lifetime guarantee on workmanship and materials. Not your everyday money clip to be sure.
Gerber doesn't spend much ink discussing the reasons they decided to include a 1.7" blade in their money clip, apparently because they feel it's self-explanatory. And they're right. You pull your clip to pay the bill, someone makes a move for it, you release the discrete blade and stand your ground. Or you just use it to cut bait. The good news is that the money clip itself is worth defending.
Key Features:
Made of rustproof materials
Slim and sleek money clip
Finger slot with serrated thumb rest
Included fixed blade knife
Specification:
Brand

Gerber

Model

31-002521

Weight

2.88 ounces
Holds 5 credit cards and a generous sized bill fold.
Tips the scales at a svelte 2.9 oz.
Blade is surprisingly easy to handle and sharpens up great so you can use it for other things like opening boxes, trimming wire and cutting bait.
Not something you want to be flashing around at the airport.
M-Clip Ultralight Slide V2 Money Clip
M-Clip sets the standard for practicality, versatility, build quality and style and their Ultralight Slide V2 money clip is just the latest example of the pride and passion they put into their work. Besides being a design winner the Ultralight slide money clip uses simple, elegant means to secure your bills and provide you access when you need it.
The Ultralight Slide V2 from M-Clip is simplicity in action. To open the clip just grab and slide the lever bars on each side simultaneously then pinch them to open the clip. When you're done return your money to the clip and slide the lever bars closed for a rock solid lock. Style meets substance in the M-Clip Ultralight Slide V2 money clip and both come out winners.
Unobtrusive design doesn't get in the way in your pocket.
Sliding lock mechanism keeps bills secure and releases them only when you need them.
Non-magnetic so it won't destroy your credit cards.
Made in the USA.
Not cheap by any means but worth the investment.
Sherman Brands Carbon Fiber Money Clip
The Carbon Fiber Money Clip from Sherman Brands is without a doubt one of the most stylish fashion accessories a man can own. It's as beautiful as it is functional and as functional as they come. With its diamond blue titanium patterning and ultra-lightweight carbon fiber construction the Sherman Brands money clip will enhance your profile while securing your valuables.
The look of the Sherman Brands Carbon Fiber money clip is beyond criticism. It's as much a compact work of art and impressive fashion statement as it is a device for holding your cash and cards. No moving parts means no parts to break down and the whole thing slides into your pocket virtually unnoticed; until you break it out and bowl over your companions.
Allows you to hold up to 10 credit cards and 15 bills simultaneously.
Non-magnetic so it won't ruin those cards.
Trim and elegant you'll raise eyebrows when you pull it out at the restaurant.
100% money back customer satisfaction guarantee.
Don't keep it in the same pocket as your keys unless you want scratches on the surface.
M-Clip Solid Aluminum Money Clip
We return to M-Clip acknowledging excellence and this Solid Aluminum money clip fits that bill to a T. It's simple, non-magnetic, durable and the rubber grips mean there's little chance it's going to slip out of your hand while you're transacting business.
Once you've decided to ditch the bulky wallet and simplify your everyday carry you'll need a clip that's as well-built as it is fashionable. That's the M-Clip Solid Aluminum money clip. It's stylish, non-magnetic so you can use it confidently for both cash and cards and the aircraft grade aluminum it's crafted from ensures years of dependable service. You'll pay more but you'll get more too.
High quality mens money clip polished and assembled by hand.
Available in anodized aluminum, stainless steel or with a silver plate.
Simple, stylish design makes it an excellent gift for the executive in your life.
Weighs a scant 1 oz.
Alpine Swiss Mens Leather
As we mentioned in the opening some companies make magnetic money clips with separate credit card holders so you can carry both your cash and your cards confidently. Alpine Swiss makes one of the best examples of this type of hybrid wallet clip with their Men's Leather Money Clip and Wallet. Fashioned from high grade leather it's a timeless fashion accessory as well as being handy as hell.
If you want the safety of a magnetic money clip without the risk to your credit cards the Alpine Swiss Men's Leather Money Clip and Wallet is for you. It has the outward appearance of a wallet with the compact profile of a money clip and the genuine leather means it goes with any outfit from blue jeans to your Burberry's suit. Extremely affordable as well.
Convenience and safety of a magnetic money clip without damage to your cards.
Compact size fits comfortably into any pocket.
Handsome 100% genuine leather.
Can easily and safely accommodate multiple credit cards.
A bit larger than some might want from a money clip.
CL Carbonlife Carbon Fiber
Another carbon fiber money clip the CL Carbonlife clip is light as a feather, stylish like you read about and as simple as can be. The carbon fiber laminate construction blocks probing radio frequencies so data on your credit cards is safe, while the high tension spring provides a firm grasp that keeps your bills and cards where they're supposed to be and not falling out onto the floor.
The whole idea of the money clip is to give you a compact and stylish alternative to the bulky wallet. In that regard the CL Carbonlife money clip fulfills its function perfectly. This is not something that's going to weigh you down or create an unsightly lump in your pocket. It's discreet, attractive and mindful that many of the people you encounter each day do not have your best interests at heart.
Etched carbon fiber surface is tres stylish.
That same surface blocks weasels from absconding with the data on your cards.
Won't lose its grip for years.
Simple, elegant and affordable.
Ability to block scanners dependent on how you position cards within the clip.
Visol Men's Capricorn Stainless Steel
The Visol Men's Capricorn money clip is, according to our panel, the best looking clip on our list. From the hinged gripping mechanism to the satin finish stainless steel along with its sleek profile it's almost worth the price of admission just to see the look on the faces of your fellow diners when you take it out. But it also happens to be a durable and easy to use clip as well.
The Visol Capricorn money clip is several square inches of refined elegance. The spring loaded hinge is high quality eye candy but may not be for those who are tough on their everyday carry. That said it will make an impression on anyone you wish to impress and has the added advantage of accommodating more than the usual half dozen bills. Be easy on it and it will serve you well.
Tarnish free satin finish stainless steel throughout.
Capable of accommodating 20 bills.
Simple non-magnetic clip that won't ruin your credit cards.
Comes in a handsome gift box.
Hinge mechanism is not indestructible.
Money Clip Buying Guide
While money clips have been around for centuries they've only recently come back into fashion and so, while most guys are aware of their existence and may have even seen a few they often have questions regarding how a money clip works etc. Here are some of the most common questions we encountered while doing research for this review guide.
Q: Where Can I Buy A Money Clip?
A: Many high-end men's clothing stores will feature accessories such as money clips and there are a slew of online retailers today who do the same. You can often buy direct from the manufacturer's website although some prefer you purchase their product through something like a dedicated brand page on Amazon. Ebay and other online resellers also carry money clips.
Q: Why Use A Money Clip?
A: People have different reasons for using a money clip but the main reasons come down to convenience, safety and style. Carrying lose bills in your pocket is asking for trouble. People can and do pull things out of their pockets all the time and in the process drop lose bills to the ground that wind up making someone else's day. But besides keeping all your bills in one place the money clip is a major, if compact, fashion statement. Of course how fashionable yours is depends on how comfortable you are using it. So practice a bit before you go out with it.
Q: Are Money Clips Safe?
A: While there's no doubt you'll earn major style points for carrying a money clip and knowing how to handle it deftly, the question of whether it's safe or not comes down to the individual user. In one sense they're bound to be safer because they encourage the use of fewer credit cards. So if the clip is lost or stolen you've lost fewer cards. They're also safer because they prevent the loss of individual bills as mentioned above. In addition, many have magnetic locking mechanisms which make it even more difficult to lose individual bills; although such magnetic clips may cause damage to some of your cards which leads us to our next question….
Q: Can Money Clips Hold Credit Cards?
A: Virtually all are capable of holding credit cards but only some are designed specifically for that purpose. Most others are designed and engineered to hold whatever flat item you want to place in them, though it's assumed that will be paper money. If you're attracted to the idea of a magnetic clip but also want to carry credit cards it's best to get a money clip designed for that purpose with separate credit card sleeves that are removed from direct contact with the magnet. If you want to carry credit cards in a non-magnetic clip it's probably best that you only carry 1 or at most 2.
Things To Look For When Buying A Money Clip
While a money clip might seem like something that doesn't require a lot of thought because it's so small and simple that's not necessarily the case. There are actually several things you should keep in mind when shopping for a money clip. These include:
Style – If the purpose of the money clip is to enhance your image within the firm then you're going to want a money clip that is tastefully designed, not something with a beer company logo on it or one made of neon colored plastic. If you're just looking for something to help prevent the loss of the occasional bill while you're on the job site then style doesn't enter into the equation to any great degree. Just get something that speaks to your own taste.
Material – Money clips today are made from a variety of materials including stainless steel and carbon fiber. To a certain degree the style of the money clip will influence the material. For instance, an executive clip will likely sport high quality materials. Still, there are some clips that look like they're made of metal but are actually made of mostly plastic, so beware. If weight is a concern you'll want to investigate purchasing a carbon fiber money clip. This type of money clip is durable and often extremely lightweight although the true carbon fiber clips tend to be more expensive as well.
Size – Money clips came back into fashion because they represent a compact alternative to the bulky wallet. As such it would be self-defeating to make money clips or money clip/credit card hybrids too large and manufacturers understand this. Still, money clips run the gamut from barely there to fairly bulky affairs when separate credit card sleeves are involved. You'll need to decide up front how much you're willing to give up for convenience.
Magnetic or Non-Magnetic – A magnetic money clip will provide an extra level of protection against bills falling out and getting lost. They do this by embedding a magnet on one side of the clip and a piece of metal for the magnet to attract on the other side of the clip. In between is your cash, which is held securely. However, it is also heavier than the standard non-magnetized clip and, as mentioned previously, the magnet may damage some credit cards. That's definitely something you'll need to consider before buying this type of clip.
Made for Credit Cards or Not – Following up on the previous point there are plenty of money clips out there built to accommodate both cash, cards and business cards. Most of them are non-magnetic because, as we mentioned, a magnetic money clip may wind up causing damage to your cards. There are however some magnetic clip/wallet combinations that provide a separate pocket for carrying cards so that they're not wedged in with the money and directly subjected to the magnetic force, which could invalidate them.
Conclusion
The money clip is one of those things like the wheel whose inventor will never be known. Also like the wheel it's the kind of simple idea that has widespread appeal and myriad practical applications. Each clip in this review was chosen because it's a fine example of the state of the money clip art and each will provide years of reliable service.
We hope you found the information in this best money clip for men review guide useful in helping you make an informed decision when it comes to purchasing your new money clip. Be sure to stop back to GearHungry on a regular basis for more product reviews and guides from our dedicated team of experts.
Sign Up Now
GET THE VERY BEST OF GEARHUNGRY STRAIGHT TO YOUR INBOX