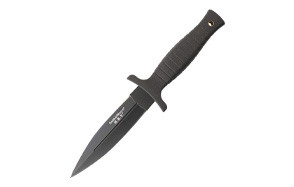 Smith & Wesson SWHRT9B Boot Knife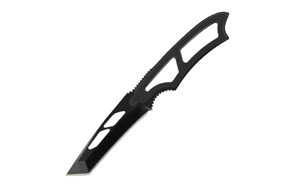 Tactical Warrior Blade by Armory Replica
Buck Knives OPS Tactical Boot Knife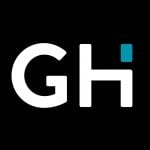 A hidden avenue of escape, useful in a pinch, or just plain to protect you and your loved ones: boot knives offer you concealed insurance in the absence of certainty. Carry them properly, care for them, and they'll be there for you forever. If you're a knife enthusiast, (and if you are, you should check out our additional knife-related guides), this is just another notch in the belt. If this is your first time here, don't worry: we've covered everything you need to know, from legality to maintenance, all in the buying guide below. Take a peek, peruse a bit, and don't forget to leave a rating to let us know what you think.
The Best Boot Knife
Boot Knife Buying Guide and FAQs
Anyone can throw a list together: we go above and beyond. We've taken every aspect, dissected them, and put them on the table. We'll go over everything from size, weight, pricing and more, all so you can make an informed purchase decision. If you're about to throw yourself into the mix, bookmark this guide so you can come on back when it's time to mend or maintain your boot blade.

How We Chose Our Selection of Boot Knives
Quality - This comes down to the quality of the metal or alloy used, the strap quality, and also, the grip on the hilt of the blade. In a SHTF scenario, you don't want to be undermined by a bad grip when it could be a life-or-death situation.
Brand - Knife brands are more than just manufacturer's: they know how persnickety we can all get about our blades and how they're made. We went through the brands that are known to produce high-quality, detail-oriented boot knives, and offer some excellent customer service and warranty information as well.
Price - Isn't it always a factor? Price is 60% of the reason someone commits to a sale; that's huge. We're in a fast-paced world of thirty-minute drone deliveries. The whole aspect of supply and demand is a little arbitrary, which is a good thing - you get to cash-in on these low prices.
Features to Look for in Boot Knives
Size - Different men have different boot sizes, which is going to directly impact how you wear your boot knives. If the size is a bit too large, it's going to bulge out of the side of your boot, or cause major chafing. Take a look at the dimensions, and match them against your foot, with a sock on, in your boot.
Weight - Weight defines maneuverability, and in some cases, it can even affect the laws in your municipality (more on that later). Weight is primarily affected by the materials used. Alloys are lighter, and allow you to use your blade faster.
Handle - Grip is everything. If you can't grip the blade, the rest of it is useless. We took a look at proper diamond-weave patterns and additional measures for grip. This is, by far, one of the most important aspects of the blade, next to sharpness and materials. If the grip isn't good for you, then it's no good to use.
Blade Length - This is where you start getting into issues or grievances with your local laws. It's always best to check this out. Most knife manufacturers go with the proper regulations that fit into most territories for blade length, so you won't get in trouble if you're found with it. That being said, you should always measure your blade when it arrives, just to ensure everything is kosher.
Blade Material - Most of these blades are made out of alloy blends, giving them speed, and keeping the costs down low. You'll also see a lot of stainless steel, which is a very viable option.
Blade Point Design - Boot knives and survival knives are essentially one in the same. You have a few different blade types to look at:
Clip-Point
Drop-Point
Tanto-Point
Straight-Back
Spear-Point
Trailing-Point
Each are going to have their own pros and cons. If your idea is to simply protect yourself, you'll want to go with a trailing-point, clip-point, or spear-point. As always, check local laws where you live to ensure that these are legal to carry.
Edges - There's basically three types of edges: serrated, flat, and hybrid. If you know how to wield a blade and you're using it for worst-case scenario purposes, you'll be able to work with just about anything.
Common Uses of a Boot Knife
Boot knives are most often called survival knives. In this instance, we're talking about them as if you're using them specifically for self-defense, though that's not their only use. Let's get into each reason why people carry boot knives.
Survival Situations - We're talking about being up against the beasts of Mother Nature in the middle of nowhere. We focus on camping a lot on this site, and having a healthy marriage with the outdoor world is absolutely better than being cooped-up inside all day. However, it does come with more risks. Whether it's cutting rope, slicing away clothing to tend to a wound or burn on one of your friends, or slicing away a seatbelt in a burning vehicle. It's about being prepared for the uncertainty.
Hunting - Similar, but this is when everything is going the proper right way for you. When you're huntting, you don't always have a proper knife on-hand, or you just don't have the room in your pack to carry one. Slip it in your boot, slice away scales or pelts, and you're a regular MacGyver out there.
Common Tasks - While it's not as exciting as preparing fish by a campfire or hanging a prized pelt on the wall, you can remove staples, open packages, cut clothing tags and zip ties. Honestly, the list goes on for so long, we'll hand it off to one of our sources at the bottom of the page, who tell you 101 ways to use a pocket knife (same basic principles apply).
Self-Defense - Even if you're wearing a loaded piece in your gun belt, it doesn't mean that you'll be able to use it. These are your last line of self-defense if you or your family are in immediate physical danger. We're not saying that it's practical, but it's definitely better than being left with your pants around your ankles.
How to Wear a Boot Knife
Movies and television have popularized the idea of boot knives, which seems to take away from their practicality. Our number one pick on this list comes with a sheath, but not all models do. Basically, you have two options when it comes to wearing a boot knife.
You can slip the sheath into your boot, hanging it on the cuff. If you have ankle or mid-calf boots, then you're already halfway there. The only other issue is the cuff thickness and material; not all sheaths are intended for thick-cut boots.
You can craft a makeshift holster. Purchase a simple leather sheath that will fir your knife specifications, and slip it inside your boot until you find a comfortable spot. Then, you'll have to punch a small hole through it (don't tear the hole, it will spread), and do the same to the edge of your boot. You'll be looking to make this holster a permanent fixture. Use some high-durability twine or leather strips to fasten the two together, and you're good to go.
How to Maintain a Boot Knife
Boot knives aren't going to see as much action as your pocket Spyderco knives, or even hunting blades that you use regularly. They're still going to require intermittent TLC, otherwise they're going to fall out of sorts, and not be in prime condition when you need them. Here's what you've got to do.
Get a good sharpening stone. They're very inexpensive, and will last you for a decade or longer.
Run the blade along the stone very gently. Boot knives are thinner, so it's best to do this very lightly; it shouldn't take you very long.
Ensure there's no corrosion on the hilt, or grease/build-up inside of the sheath. If you've got a metal sheath, you'll have to pay closer attention. If you do have grease built up, you'll want to gently wipe the sheath with a paper towel. A little bit of grease is good, but when it starts to solidify, it causes problems.
Your boot knife will be very simple to maintain, especially since it won't be seeing a lot of use. If you're getting this to replace a pocket knife, follow the steps above every three to six months, or as often as you use your knife. Otherwise, this process will only need to be done once per year.
Boot Knife FAQ
Q: What is a Boot Knife?
A: Boot knives, also known as gambler's daggers, are concealed double-edged blades, intended to be covered within a sheath in your boot, shoe, or sock. Used for emergency, survival, or otherwise household reasons, they're a quintessential item for the well-versed survival man.
On average, these are made out of stainless steel, carbon fiber, or metal alloy mixes to reduce corrosion, and reduce the time between sharpening and general maintenance. These are often seen as a last resort in self-defense scenarios.

Q: Why Get and Carry a Boost Knife?
A: Certain areas prohibit carrying a concealed firearm, but in our day and age, we're all thinking about protecting ourselves. Every time you turn on the news, something else is going wrong. We could sit here and discuss fear tactics all day, but what's important is that right now, you find something to give you a sense of security. Concealed firearms aren't an option, so a boot knife is the next best thing.
Apart from that, it serves a multitude of purposes, which we've laid-out in this guide. Carrying at all times is a means of self-defense. Don't be another powerless person that looks in hindsight when they've entered a dangerous situation. Survival, self-defense, emergencies; each are the exact environments that boot knives are currently made for.
Q: Is It Legit to Carry a Boot Knife?
A: We've linked to a fantastic, up-to-date knife law article that displays individual laws in all fifty states in the US, as well as federal knife laws that are to be followed regardless of state lines. Your local government's website will have a resource, or link to where a local resource is available, so you're able to ensure you're not in the wrong.
Sources: