Best Boot Knives in 2021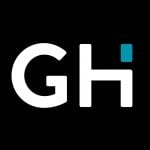 This product guide was written by GearHungry Staff
Support us! GearHungry may earn a small commission from affiliate links in this article.
Learn more
A hidden avenue of escape, useful in a pinch, or just plain to protect you and your loved ones: boot knives offer you concealed insurance in the absence of certainty. Carry them properly, care for them, and they'll be there for you forever. If you're a knife enthusiast, (and if you are, you should check out our additional knife-related guides), this is just another notch in the belt. If this is your first time here, don't worry: we've covered everything you need to know, from legality to maintenance, all in the buying guide below. Take a peek, peruse a bit, and don't forget to leave a rating to let us know what you think.
The Best Boot Knife
Smith & Wesson SWHRT9B Boot Knife




You might have heard of Smith & Wesson because of their famous pistols but they also make some of the best knives on the market. At less than $20, you get a lot of knife for your money here. The blade is made from high-carbon stainless steel, making it weather-resistant and giving it impressive blade retention. The full-tang blade comes with a rubber wrapped handle, allowing you to keep a sure grip in any situation (even when it's pouring with rain). 
The Smith & Wesson SWHRT9B comes with a leather sheath that can be clipped to your belt or hidden in your boot. Because of that, we reckon this is one of the most versatile fixed-blade knives on the market. It makes just as much sense as a survival tool as it does a concealed defense weapon.
Key Features:
7Cr17MoV high carbon stainless steel
Blade length – 9"
Black rubber wrapped handle 
Boot/belt sheath 
Lanyard hole
Limited lifetime warranty 
Specification:
Brand

Smith & Wesson

Model

SWHRT9B

Weight

5.61 ounces
Sheath doubles up for boot and belt 
The blade is sharp and double-sided 
Not the most durable blade on the market 
Some questions about blade sharpness
CRKT Shrill Fixed Blade Boot Knife




The CRKT Shrill is one of the best-looking boot knives on the market. Designed by Matthew Lerch, a renowned knifemaker, it has a blade that looks like a spearhead and a handle that shows the full-tang style. This design is both striking and utilitarian – it's a blade that can be used for both survival and defense. The 4.8" dual-edged blade is made from stainless steel (8Cr13MoV), which means it's both sharp enough to pierce just about anything and it's durable enough to withstand years of abuse. 
Our only complaint about this boot knife is that the handle isn't comfortable. Sure, it looks fantastic but it's too small (for big hands at least) and provides limited grip in wet conditions. We would have preferred it to be covered in rubber or another material that provides traction. 
Key Features:
4.8" stainless steel blade 
Full-tang 
Full-grained leather sheath
Designed by Matthew Lerch
Lanyard hole 
Limited lifetime warranty 
Specification:
Brand

CRKT

Model

2075

Weight

4.3 ounces
Super lightweight 
Sharp enough to piece (almost) anything
Covered by a lifetime warranty 
The handle isn't grippy enough 
SOG Instinct Mini Fixed Blade Boot Knife




SOG really wowed us with the last one, and it was difficult to look away from their Instinct model. This one comes with a durable, hard nylon sheath, and ergonomic divots in the handle to keep you in full control of the blade, from hilt to tip. It's a shorter blade at 1.9", which helps it fall under 99% of all blade length carry laws, and is also ultra aerodynamic with a large rectangular slit along the top of the blade.
SOG gives you a limited lifetime warranty on this bad boy, and one of the sturdiest grips we've ever seen. For what you get, this knife is a touch bit heavy. It's 3.2 ounces, which wouldn't be a problem (like with our #1 pick on the list), but you're getting so much more hilt than actual blade for a similar cost. We also reviewd other small versions on knives in our keychain knives guide, so dont forget to check them.
Key Features:
Fixed blade design
Included hard-molded nylon sheath
Limited lifetime warranty included
Specification:
Brand

SOG

Model

NB1002-CP

Weight

7 ounces
1.9" blade with aerodynamic slit on top-half
Ultra sturdy grip from top to bottom
3.2 oz; most of that weight is hilt, decreasing the amount of steel you're paying for
Requires more maintenance than most boot knives
Cold Steel Kobun Fixed Blade

Before you ask, yes, it is like holding a small samurai sword in your hand. With this sharp edge and pointed tip, this 4.4 oz blade from Cold Steel is the perfect knife for just about everything you can think of. It's a bit heavier than most, but you do get a perfect blend of blade and hilt, so you're not paying an outrageous price without getting much of an actual blade to work with.
On the subject of price, it is a bit higher than the average on our list, but we believe you get what you pay for, and in this case, it's a lot. Included is a Secure-Ex sheath to secure this glorious Japanese AUS BA stainless steel blade, which also features a fantastic grip from the hilt to the foot of the blade. Additionally, you can secure this to your boot with the loop in the bottom (more on securing to your boot in our guide below).
Key Features:
Includes Secure-Ex sheath
Japanese AUS BA stainless steel construction
5 ½" blade length
Specification:
Brand

Cold Steel

Model

17T

Weight

4.3 ounces
Fitted handle for maximum grip
Perfect blade-to-hilt ratio
Higher average cost than other knives on our list
Heavier at 4.4 oz
Old Timer Boot Knife, by Schrade




It's been far too long since we've had our good buddies at Schrade on one of our lists, and there's no time like the present. Besides, we can't deny the beauty of Old Timer Boot Knife's blade. This double-edged high carbon stainless steel knife comes in a brown leather belt sheath, and while it's high-quality, it's very conspicuous. If you're looking to hide this to maintain the element of surprise in emergency situations, it's going to be a little difficult.
The price is right, and the blade's length (3.8") and weight (4 oz) are perfectly in sync with one another. Our only other gripe is with the handle: while it's elegant, it doesn't provide much traction for your hands to grip onto. Altogether, it's a marvellously sharp spear-point blade, one that won't require much maintenance in the future. For more elegant knoves, check our list of top pen knives on the market today. 
Key Features:
Brown leather belt sheath
3.8" blade length
High carbon stainless steel construction
Specification:
Brand

Schrade

Model

162OT

Weight

6.4 ounces
Fantastic price
Perfect weight for this size blade
Conspicuous sheath
Handle doesn't provide much grip
Schrade Needle Boot Knife




Just look at it – how do you think we could ignore this one? You get a lot of bang for your buck with a near eight-inch blade, all slipped inside of an all-inclusive black leather sheath (which comes with a boot clip). The blade's quality is backed by the high carbon stainless steel build, but there's one fatal flaw with it: the joint that feeds from the middle of the blade into the handle has a lot of give to it. While you're not going to be whipping this out for a knife fight, it's a lot to consider.
The length of the blade is going to make it hard to conceal and carry into most territories. Schrade Needle Boot Knife comes with a textured handle and lanyard hole, so with enough grip, it'll feel like this married the skin of your palm. Good weight, good sheath, sharp as can be on both edges; it's an excellent purchase, but one more suited for a boot-in hunting blade than day-to-day self-defense. 
Key Features:
Black leather sheath comes with boot and belt clip
Double-edged high carbon stainless steel
Blade only weighs a little over five ounces
Specification:
Brand

Schrade

Model

SCHF44LS

Weight

11.2 ounces
Textured handle w/ lanyard hole
Ultra low cost for this much blade
Great blade length (7.62"), but definitely harder carry in certain territories
Weak joint feeding into handle
Buck Knives OPS Tactical Boot Knife




Size matters, and in this case, Buck Knives was able to put a lot of power into a little package. This 3" blade is razor sharp, and durable as can be thanks to the all stainless steel construction. The quality of this blade is immediately reflected in the price, which is definitely something you're going to feel. You will have to maintain this knife a lot more closely than average blades, meaning a bit more grime prevention along the blade itself.
On a high note, it comes with one of the best-made sheaths we've had the pleasure of testing on this list. To add even more icing to the cake, Buck Knives didn't go with a lifetime warranty, they went with a forever warranty. Whoever you pass this onto, whether the super sturdy grip wanes or the blade needs to be replaced, they'll handle everything for you. Love this knife? Check out our review of the cool tactical knives for our top picks. 
Key Features:
3" razor sharp blade
Stainless steel construction
Sturdy grip w/ two added strips for maximum certainty
Specification:
Brand

Buck Knives

Model

0616BKS

Weight

1 pounds
One of the highest quality included sheaths on our list
Comes with a forever warranty
Very pricey
Needs to be services more often than average
Smith & Wesson Military and Police Boot Blade

If Smith & Wesson made it, it has to be good. Well, that's what we thought at least. To get it right out in the open, you're going to have to sharpen this right out of the box as we, and many other customers had to do. They market this as a double-edged blade, but in reality, we could only notice one side actually being sharp. For the price and size, you get a good amount of blade for the money, all wrapped up in a super sturdy handle with excellent grip.
If you can get past the blade's need for immediate maintenance, you'll be able to enjoy the high carbon stainless steel build, which includes a blood groove woven into the blade. In total, the blade and hilt rest at 9" long and only four ounces, making this lightweight and versatile for just about anything you need to use it for. Good for the cost, requires a bit of TLC.
Key Features:
High carbon stainless steel construction
4.5" blade length
Includes a black thermoplastic belt and boot sheath
Specification:
Brand

Smith & Wesson Accessories

Model

SWMPF3BR

Weight

5.4 ounces
Two-part sturdy grip system along the handle
Spear-point shape with blood groove
May require sharpening right out of the box
Marketed as double-edged, doesn't live up to that promise
Tactical Warrior Blade by Armory Replica




This one is short and sweet; literally. Armory Replica made an ultra inexpensive blade here, but as you could have guessed, that's going to come with some downsides. First of all, this isn't stainless steel, it's a steel and alloy blend. The blade is a bit more fragile than most, so you'll have to proceed with caution regarding its strength.
That being said, you get to slip this into the lacing of your boot for quick access. You might want to practice a bit though, because it quites a bit of pressure to pull from the included plastic sheath. That sheath comes with an included whistle, as well as a bit of plastic rope to help secure it to your boot. An aerodynamic, lightweight blade for in-a-pinch scenarios. Don't forget to also check por top EDC knives for more great products like this. 
Key Features:
Includes a whistle built into the sheath
Comes with a plastic sheath and rope for securing
Aerodynamic slats in the blade for quick movement
Specification:
Brand

Armory Replica

Weight

0.3 ounces
We didn't know blades could be this inexpensive
Slips right into the lacing of your boot, hiding in plain sight
Requires a lot of pressure to pull out of intended use area
Thinner, more fragile blade
Rothco Raider II Boot Knife

Last but not least, we have a little hit or miss for you. Rothco's Raider II boot knife comes with a few picadillos, such as the short blade and heavy feeling to it, but it makes up for it with the good price, and the excellent grip along the ergonomic handle. This blade is excellent to teach your son or daughter the fundamentals of carrying a knife on them.
It also comes with a fairly good quality sheath that has a steel buckle for slipping onto the cuff of your boot. An excellent buy, and a great first purchase if you're just warming up to the idea of carrying a boot knife on you at all times. If you have questions, concerns, or just want to know more, read that buying guide below for a plethora of information on buying a proper boot knife. Our handy guide to the top survival knives features more great products like this. 
Key Features:
Sturdy sheath w/ strong buckle
Dual-edged blade
Black matte finish
Specification:
Brand

Rothco

Model

3139

Weight

4.8 ounces
Lightweight and sharp-edged blade
Ergonomic handle w/ good grip
Very short blade
Far heavier (4.8 oz) than it looks
Boot Knife Buying Guide and FAQs
Anyone can throw a list together: we go above and beyond. We've taken every aspect, dissected them, and put them on the table. We'll go over everything from size, weight, pricing and more, all so you can make an informed purchase decision. If you're about to throw yourself into the mix, bookmark this guide so you can come on back when it's time to mend or maintain your boot blade.

How We Chose Our Selection of Boot Knives
Quality - This comes down to the quality of the metal or alloy used, the strap quality, and also, the grip on the hilt of the blade. In a SHTF scenario, you don't want to be undermined by a bad grip when it could be a life-or-death situation.
Brand - Knife brands are more than just manufacturer's: they know how persnickety we can all get about our blades and how they're made. We went through the brands that are known to produce high-quality, detail-oriented boot knives, and offer some excellent customer service and warranty information as well.
Price - Isn't it always a factor? Price is 60% of the reason someone commits to a sale; that's huge. We're in a fast-paced world of thirty-minute drone deliveries. The whole aspect of supply and demand is a little arbitrary, which is a good thing - you get to cash-in on these low prices.
Features to Look for in Boot Knives
Size - Different men have different boot sizes, which is going to directly impact how you wear your boot knives. If the size is a bit too large, it's going to bulge out of the side of your boot, or cause major chafing. Take a look at the dimensions, and match them against your foot, with a sock on, in your boot.
Weight - Weight defines maneuverability, and in some cases, it can even affect the laws in your municipality (more on that later). Weight is primarily affected by the materials used. Alloys are lighter, and allow you to use your blade faster.
Handle - Grip is everything. If you can't grip the blade, the rest of it is useless. We took a look at proper diamond-weave patterns and additional measures for grip. This is, by far, one of the most important aspects of the blade, next to sharpness and materials. If the grip isn't good for you, then it's no good to use.
Blade Length - This is where you start getting into issues or grievances with your local laws. It's always best to check this out. Most knife manufacturers go with the proper regulations that fit into most territories for blade length, so you won't get in trouble if you're found with it. That being said, you should always measure your blade when it arrives, just to ensure everything is kosher.
Blade Material - Most of these blades are made out of alloy blends, giving them speed, and keeping the costs down low. You'll also see a lot of stainless steel, which is a very viable option.
Blade Point Design - Boot knives and survival knives are essentially one in the same. You have a few different blade types to look at:
Clip-Point
Drop-Point
Tanto-Point
Straight-Back
Spear-Point
Trailing-Point
Each are going to have their own pros and cons. If your idea is to simply protect yourself, you'll want to go with a trailing-point, clip-point, or spear-point. As always, check local laws where you live to ensure that these are legal to carry.
Edges - There's basically three types of edges: serrated, flat, and hybrid. If you know how to wield a blade and you're using it for worst-case scenario purposes, you'll be able to work with just about anything.
Common Uses of a Boot Knife
Boot knives are most often called survival knives. In this instance, we're talking about them as if you're using them specifically for self-defense, though that's not their only use. Let's get into each reason why people carry boot knives.
Survival Situations - We're talking about being up against the beasts of Mother Nature in the middle of nowhere. We focus on camping a lot on this site, and having a healthy marriage with the outdoor world is absolutely better than being cooped-up inside all day. However, it does come with more risks. Whether it's cutting rope, slicing away clothing to tend to a wound or burn on one of your friends, or slicing away a seatbelt in a burning vehicle. It's about being prepared for the uncertainty.
Hunting - Similar, but this is when everything is going the proper right way for you. When you're huntting, you don't always have a proper knife on-hand, or you just don't have the room in your pack to carry one. Slip it in your boot, slice away scales or pelts, and you're a regular MacGyver out there.
Common Tasks - While it's not as exciting as preparing fish by a campfire or hanging a prized pelt on the wall, you can remove staples, open packages, cut clothing tags and zip ties. Honestly, the list goes on for so long, we'll hand it off to one of our sources at the bottom of the page, who tell you 101 ways to use a pocket knife (same basic principles apply).
Self-Defense - Even if you're wearing a loaded piece in your gun belt, it doesn't mean that you'll be able to use it. These are your last line of self-defense if you or your family are in immediate physical danger. We're not saying that it's practical, but it's definitely better than being left with your pants around your ankles.
How to Wear a Boot Knife
Movies and television have popularized the idea of boot knives, which seems to take away from their practicality. Our number one pick on this list comes with a sheath, but not all models do. Basically, you have two options when it comes to wearing a boot knife.
You can slip the sheath into your boot, hanging it on the cuff. If you have ankle or mid-calf boots, then you're already halfway there. The only other issue is the cuff thickness and material; not all sheaths are intended for thick-cut boots.
You can craft a makeshift holster. Purchase a simple leather sheath that will fir your knife specifications, and slip it inside your boot until you find a comfortable spot. Then, you'll have to punch a small hole through it (don't tear the hole, it will spread), and do the same to the edge of your boot. You'll be looking to make this holster a permanent fixture. Use some high-durability twine or leather strips to fasten the two together, and you're good to go.
How to Maintain a Boot Knife
Boot knives aren't going to see as much action as your pocket Spyderco knives, or even hunting blades that you use regularly. They're still going to require intermittent TLC, otherwise they're going to fall out of sorts, and not be in prime condition when you need them. Here's what you've got to do.
Get a good sharpening stone. They're very inexpensive, and will last you for a decade or longer.
Run the blade along the stone very gently. Boot knives are thinner, so it's best to do this very lightly; it shouldn't take you very long.
Ensure there's no corrosion on the hilt, or grease/build-up inside of the sheath. If you've got a metal sheath, you'll have to pay closer attention. If you do have grease built up, you'll want to gently wipe the sheath with a paper towel. A little bit of grease is good, but when it starts to solidify, it causes problems.
Your boot knife will be very simple to maintain, especially since it won't be seeing a lot of use. If you're getting this to replace a pocket knife, follow the steps above every three to six months, or as often as you use your knife. Otherwise, this process will only need to be done once per year.
Boot Knife FAQ
Q: What is a Boot Knife?
A: Boot knives, also known as gambler's daggers, are concealed double-edged blades, intended to be covered within a sheath in your boot, shoe, or sock. Used for emergency, survival, or otherwise household reasons, they're a quintessential item for the well-versed survival man.
On average, these are made out of stainless steel, carbon fiber, or metal alloy mixes to reduce corrosion, and reduce the time between sharpening and general maintenance. These are often seen as a last resort in self-defense scenarios.

Q: Why Get and Carry a Boost Knife?
A: Certain areas prohibit carrying a concealed firearm, but in our day and age, we're all thinking about protecting ourselves. Every time you turn on the news, something else is going wrong. We could sit here and discuss fear tactics all day, but what's important is that right now, you find something to give you a sense of security. Concealed firearms aren't an option, so a boot knife is the next best thing.
Apart from that, it serves a multitude of purposes, which we've laid-out in this guide. Carrying at all times is a means of self-defense. Don't be another powerless person that looks in hindsight when they've entered a dangerous situation. Survival, self-defense, emergencies; each are the exact environments that boot knives are currently made for.
Q: Is It Legit to Carry a Boot Knife?
A: We've linked to a fantastic, up-to-date knife law article that displays individual laws in all fifty states in the US, as well as federal knife laws that are to be followed regardless of state lines. Your local government's website will have a resource, or link to where a local resource is available, so you're able to ensure you're not in the wrong.
Sources:
The best!
Gear, gadgets & stuff for men
Straight to your inbox