Best Down Jackets In 2022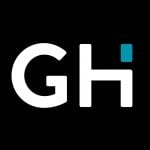 This product guide was written by GearHungry Staff
Last Updated
January 17, 2018
GearHungry Staff
GearHungry Staff posts are a compilation of work by various members of our editorial team. We update old articles regularly to provide you the most current information. You can learn more about our staff
here
.
GearHungry may earn a small commission from affiliate links in this article.
Learn more
When the temperature drops there's nothing like having a great down jacket in the closet. Down has been the go-to insulation for winter jackets and coats for generations because of its light weight and incredible warmth. Every conceivable type and style of down jacket is available today from the simplest generic models to those emanating from the world's best-known fashion houses. Below, we're going to look at 20 of the best down jackets for men.
The Best Down Jacket
Columbia Men's Frost-Fighter Down Jacket
The Frost Fighter Down Jacket by Columbia is about what you'd expect from a company with so much outdoor experience. It's understated but effective, handsome without being garish, and well-made from the stitching to the tough, easy-to-use zippers. The standing collar protects your neck from that old north wind and the whole thing drops easily into your washing machine. A great everyday down jacket you'll find yourself wearing everywhere and a great addition to our best down jackets guide. Be sure to combine this with cool snow boots from our list.
The North Face Thermoball Down Jacket
The North Face has been making some of the best winter jackets and coats around for the better part of 30 years and their Thermoball Down Jacket is another proud addition to their product lineup. It features a 100% ripstop nylon shell, Thermoball™ insulation and zippered hand pockets. It's stylish, sleek and warm as toast andwill serve you well whether you wear it to the office, school or to do some cross country skiing. Make sure you also check our selection to the best denim jackets for more great jackets like this.
Columbia Men's Gold 650 TurboDown Down Jacket
Columbia checks in with a winner here. Their Turbo Down Jacket is light, bright and warm as waffles. It features binding at the cuffs, a generous upright collar that blocks cold wind on your neck, has dual zippered hand pockets and an adjustable hem for when the temperature really drops. Another great feature of the Turbo down jacket is the water resistance that will stand up to snow and those light, cold drizzles. Check the rest of the Columbia jackets in our extensive guide.
32 Degrees Men's Down Jacket
While there admittedly isn't a lot of design wiggle room when it comes to down jackets 32 Degrees manages to carve out a niche of their own with this minimalist beauty. It's filled with 90% down and features dual zippered hand pockets just in case you forgot your gloves. The upright collar keeps the wind off your neck and the simple, elegant lines make this down jacket great for the pizza joint or the opera. For those that like their fashion unembellished. Be sure to also check out our list of the best men's peacoats for more great items like this.
Tommy Hilfiger Ultra Loft Quilted Packable Down Jacket
Tommy Hilfiger couldn't resist wading into the down jacket pool and we're glad he did because the results are as effective as they are compelling. Surprisingly the Men's Ultra Loft Quilted Packable Jacket is also one of the more affordable on our list. Go figure. The rich color helps brings some light to the winter season and the large zippered pockets acknowledge we carry around more stuff than our parents did. All in all a warm, well-built packable down jacket at a great price. Be sure to also check out our list of the best ski jackets for more great items like this. 
Rab Microlight Alpine Jacket
The Microlight is filled with 750FP goose down for excellent loft and heat retention. The outer shell is ripstop nylon so there's no worrying about small cuts taking out the whole jacket and there's an insulated hood because after all, your head is going to need some love when the temperatures drop too. Not the cheapest light down jacket on the list but worth the stretch if you can make it.
And for more quality options to keep you warm, check out our guide to the best waxed canvas jackets.
Tommy Hilfiger Packable Down Jacket
TH is littered all across Gear Hungry, because to date, they've never failed to pack value and superior quality. Available in over thirty unique colorations, this comfortable Packable Down Jacket does its best to retain a slim look, while protecting you from the coldest of nights. The 100% nylon shell is weather-resistant, and you even get a drawstring bag to pack the jacket in, keeping it safe from harm when you're travelling down the hiking trail the next morning. Side entry pockets and a warm standing collar add even more to love, while the quality build keeps this machine washable, and retains its shape every single time.
Here's another down jacket that is every bit as much mens down coat as it is jacket. It's a well-insulated, snug fitting, hooded piece of winter wear with enormous kangaroo lined pockets, an insulated hood with faux fur collar and attractive leather detailing. Fjallraven Polar Parka is intended to fill the void between your standard winter jacket and your big time winter coat. There's lots of storage space as we alluded to, and the shell is tough and water resistant. Just get a pair of good winter boots and you're all set for cold days.
Outdoor Research Or Men's Floodlight Down Jacket
Outdoor Research pays a visit to our list with this Floodlight Down Jacket for men. It features a 22D ripstop nylon shell that's filled with 800FP high-loft goose down for incredible warmth. This is a waterproof down jacket that's breathable and does double duty as a windbreaker. It has a tailored look with a high collar, adjustable cuffs and a well-insulated hood. It's a bit longer than some other down jackets for when the weather turns bone-chilling. You can even combine this jacket with ski pants if it is really cold outside.
Patagonia Men's Down Sweater Jacket
Patagonia Men's Down Sweater Jacket is a simple, almost elegant quilted down jacket intended for those days when a sweater isn't enough but a coat would be too much. The 800FP high-loft down will provide all the heat retention you need while the windproof ripstop polyester shell will only enhance those warm, fuzzy feelings. There's plenty of room for your essential gear but don't look for a hood as this is a true down jacket. And this is the reason we just love Patagonia jackets.
ZSHOW Men's Lightweight Packable Down Jacket
Rounding out this list of down jackets is the ZShow Lightweight Packable Down Jacket. This one is a bit longer than other down jackets and a bit puffier too. But it's a true jacket through and through. It has a stand-up collar that keeps the cold breezes off your neck, a tough nylon shell and 2 interior pockets for more sensitive items like cash and your phone or even your ski gloves. The cuffs are elasticized and the whole thing can be packed down to practically nothing. 
Eddie Bauer Men's CirrusLite Down Jacket
If you're looking for an affordable down jacket that's still super high-quality, this Eddie Bauer Jacket is perfect. With its Nylon shell and 650 fill premium down insulation, it's just as warm as the super expensive down jackets we've featured. It has a StormRepel DWR water-resistant finish that stops water from soaking into the fabric. Obviously, this isn't as effective as fully waterproof fabric, but it's better than standard polyester or cotton. It's available in five colors and nine different sizes, so it should be easy to find your perfect fit.
Arcteryx joins the down jacket free-for-all with this stylish, incredibly warm offering; the Cerium SV Hoody. It's as light as a feather but durable and water resistant and has a tailored collar that's second to none in the ultralight down jacket department. This is a slick looking addition to your winter wardrobe and we mean that in the best sense. You'll look as great as you feel wherever you go. Our handy guide to the best running jackets features more great products like this.
Goodthreads Men's Down Puffer Jacket
It's pretty hard to find a budget-friendly down jacket. But the Goodthreads Men's Down Puffer Jacket is as close as they come. It might not be as high-quality as the Eddie Bauer or Columbia jackets on this list but we think you'll be pretty impressed. The shell is made from 100% polyester, making it wind and water-resistant. It has two zippered hand pockets and a front center zip. We also like the fact that it's available in seven attractive colors. 
Eddie Bauer Men's Downlight Jacket
The Eddie Bauer Men's Downlight is a modern alpine jacket, designed for climbing, mountaineering, and other cold-weather activities. It's super lightweight and warm enough for most cold weather (unless it's really extreme). The exterior is made from durable polyester and coated with a DWR finish to help it repel moisture. The inside of the coat is filled with 800-fill StormDown insulation, known for being lightweight, ultra-warm, and easy to compress. One of our favorite features is the chest pocket – it has an integrated media port, so you can pull your headphones through without exposing yourself to the cold. 
If you're looking for a premium cold-weather jacket, you can always trust Marmot. With over 40 years of experience, they've created an amazing reputation for making some of the best jackets in the business. The Marmot Men's Zeus Jacket is no exception. With an exterior made from ultralight, water-resistant fabric, and an 800-fill power goose down filling, it's super warm and weighs almost nothing. Unlike cheaper jackets, it doesn't let any wind through the zip, thanks to the built-in wind flap. You'll also notice that you get a full range of motion in your arms because of the angel-wing movement.
Tommy Hilfiger Ultra-Loft Packable Puffer Jacket
Who said down jackets can't be stylish? Not us. And definitely not Tommy Hilfiger. Whether you're mountaineering or heading to the bar for a couple of drinks, this Ultra-Loft Packable Puffer Jacket won't look out of place. The quilted-brick outer shell and premium stitching really set this jacket apart from the others on this list. But don't think it's all about style. It's filled with ultra-loft faux down insulation, making it super warm. It even has an attached hood that's expertly hidden inside the collar, so you're prepared for all weather. 
Calvin Klein Men's Down Puffer Jacket
Just because you want to look good, doesn't mean you have to feel cold. The Calvin Klein Men's Down Puffer Jacket is one of the most stylish ways to keep yourself warm this winter. The exterior is made from 100% polyester, making it water-resistant and wind-resistant. Underneath that, there's an outer shell filled with a down alternative that's just as warm and lightweight. Then, underneath that, there's a detachable bib for extra warmth. That's three-layers in one coat. 
LAPASA M32A1 Men's Duck Down Jacket
The Lapasa Down Jacket is an affordable and high-quality option. For around $50, this layer will keep you extra warm this winter. It's filled with 90% white duck down and 10% waterfowl feather, a combination that provides amazing heat insulation and is guaranteed to keep out the cold. On the outside, it has a nylon shell that keeps the wind and water out. This is also one of the most compressible down jackets on this list. If you're looking for a jacket that you can easily stuff into a backpack or suitcase, this is the one for you. 
Tapasimme Men's Winter Warm Down Coat
Not satisfied with the warmth of a regular down jacket? Maybe the Tapasimme Men's Winter Warm Down Coat is the choice for you. Like the other coats on this list, it's filled with down feathers to keep you ultra warm without weighing you down like a normal winter coat. The difference is, this one reaches all the way down to your knees. You can head out in the dead of winter and feel like you're cozying up next to the fire. Thanks to the size, there's also a ton of room for pockets, making this a super practical coat as well. 
Down Jacket Buying Guide and FAQ
Things to Consider When Purchasing a Down Jacket
Size - Size ranges from how it fits on you, to how puffy the jacket looks. Part of the reason we chose this lineup of jackets is because they offer a wide variety of sizes, and all have a form-fitting appeal.
Weight - You'll most likely be using these while camping or hiking, so the weight is huge here. Since down and feathers don't traditionally weigh a lot, you'll see a lot of lightweight jackets here. If you're grabbing these for casual use when you go to work or head out of the house, weight won't be an issue for the purchase decision.
Filling - This is the whole reason we came here: the filling is either going to be goose down, duck down, or a blend with some feathers possibly thrown in there. If you look at some of our picks, like the Adidas Outdoor down jacket, they have 10% duck feathers mixed in, giving comfort without reducing your fill power.
Shell Material - We're looking primarily at nylon, which offers some of the best environmental benefits: water resistance, proper heat retention, and a general comfortable feeling, even for those of you who are particular about the materials of your coats.
Pockets - These are designed for heat retention, so we're not really looking at having a lot of pockets as a huge plus, though it can be convenient. Depending on how big the pockets are, less down may be used between the lining of the pocket, and the lining of your jacket. This could minorly impact your warmth, so it's best to keep these pockets closed when not in use.
Warmth - We've chosen down specifically because of how much body heat retention it offers. Jackets don't keep you warm; they insulate you, and hold onto your body heat that you naturally throw off. Warmth comes down to the filling, the shell material, and everything else in between. The more pockets you have, the more it may affect your warmth rating, depending on how much they cut into your down materials.
Compressibility - Packing this up and heading down the hill? Puffy jackets take up a lot of space, but with down jackets, you're able to compress them down super small. Stuff them in the drawstring bag that they come with, or find other ways to compress it in your external frame backpack, or whatever else you can think of.
Design - These traditionally have a slim-fitting design, to avoid the puffy jackets that we were all blighted with in our adolescence. Most jackets are either going to come with a couple of side-access pockets, or potentially a few chest zipper pockets. We're focusing on heat retention first and foremost, but added design elements are always nice.
Color - If you're going to be hiking while the sun's up, even if there's persistent snow on the ground, heat can still penetrate the color of your jacket. As with most things, a black jacket is far more susceptible to absorbing heat from sunlight, while colored jackets offer different levels of protection. Since you have a layer of down between the shell color and yourself, this issue will be minimized.
Water Resistance - This usually comes down to the shell materials. Since we're primarily dealing with nylon, as it's the best heat shield to keep your body warmth in, nylon has a certain waterproof ability to it. Some coats might come with additional coatings, but these can often be damaged during washing and drying. It's best to rely on the waterproof level of the actual base material.
Hood - Not all of these come with an attached hood, but the ones that do are totally awesome. The hood is usually not included in the fill power rating, since they're done a little more thinly than the rest of the jacket. Most manufacturers will state this on their sales page, so you won't be left with any nasty surprises if you go for a hood, but find it's not as warming as the rest of the jacket.
Fit - Most down jackets try to maintain a slim look. Everyone had that puffy coat when they were a kid, the coat that they didn't like. Down jackets have a certain compressibility about them, so even if it look s a little fluffier on the marketing imagery, it compresses a little bit from your body pressure inside of the jacket (on slim-fitting only). Men with a lean physique will look like runway models in this stuff.
Down Jacket FAQ
Q: What is a Down Jacket?
A: Down jackets are ultra-insulated coats with a unique filling: duck or goose under, or feathers. Some brands use a unique blend of the two to give you a very specific feeling, giving their brand a unique identity. For them, it's not just a down jacket: it's their down jacket, and one that you'll remember for ages.
These generally have a slim fit to them, and act as a shield from your wrists to your collar, and all the way down to the bottom of your jacket. WHile most of our body heat leaves through our nose, mouth and ears, the most vital areas that you need optimum body temperatures is in your torso. Down jackets provide killer insulation, but they're also excellently portable. Due to the filling, they can have huge fill power (which we'll get into in a minute), making them portable when not in use. You can stuff them in a drawstring bag, and keep them compressed for travel.
Q: What is Fill Power?
A: Without sounding too simplistic, it's basically how puffy the jacket is. The more fill power your jacket has, the more insulated it's going to be. Your body heat doesn't just stay 100% on-point while wearing these; it still disperses through your torso, but it gets trapped in the down fabric and creates a warm atmosphere within the jacket. Your shell is usually non-conductive, meaning heat isn't going to penetrate it going outward, and cold isn't going to penetrate it going inward.
Fill power has a few numbers tossed around, so we broke it down for you:
400 Fill Power: Decent body heat retention; rated for down to 32 degrees Fahrenheit
500 Fill Power: Good body heat retention; rated for down to 24 degrees Fahrenheit
650 Fill Power: Improved body heat retention; rated for down to 18 degrees Fahrenheit
800 Fill Power: Advanced body heat retention; rated for down to 10 degrees Fahrenheit
900 Fill Power: Maximum body heat retention; rated for down to 0 degrees Fahrenheit
Everything you buy, no matter what industry, has some sort of system worked out to give you quick reference into just how powerful it is. While fill power isn't the only thing you should be looking for in a down jacket, it's extremely helpful.
Q: Who Makes The Best Down Jacket?
A: It's a toughie, but based on our head staff, we've laid-out the favorite three brands and why. If you're after some personal opinion after all the facts have been cleared, this is our personal selection.
The North Face is our editor's favorite (perhaps because he owns nine of them, and has since high school).
One of our researchers is a huge fan of Tommy Hilfiger down jackets, especially when it comes to having a little more fashion than function.
Last but not least, this writer's a Columbia man. I even wrote an entire article just on their jacket brand and why they're one of the top dogs.
When it comes to fact, it's all about what you're going to apply it to. Certain brands hit the target mark for different activities and general uses, whether it's simply heading out to the store in Vancouver winter weather, or roughing it on the peak overnight. Take your intended purpose into consideration first and foremost, and read the reviews above carefully to determine which jacket is right for you.
Q: How Good Are Down Jackets?
A: They're all about insulation, and we'll get into fill power in a little bit, which is basically your way to identify how good a jacket is at insulation. Down jackets help to provide some of the best heat retention when you're out there in the woods, or even if you're just commuting every day after work.
While most of your body heat escapes through your head, it's required to keep your vital organs running properly. Down jackets give you that extra shielding against the elements, which is where it gets a bit more in-depth.
Don't just assume that any down jacket will be sufficient for that first-time camping trip with your buddy. Match the down jacket that you have your eyes on with the temperature range and time of year in the region you'll be camping in. Down jackets are excellent additions to your camping gear and insulate you beyond well, but a sliver of common sense is needed. They're going to help you survive out there, so long as you get the right rating.
Q: How To Clean A Down Jacket
A: We'll go into greater details on cleaning it later, but washing is fairly simple. Be certain to check the tags and brand-specific instructions before handling it, but most can just be put into a washer. That being said, there's a few things to keep in mind to upkeep these jackets and their ideal shape and fit.
If you have an HE washer without that center turbine, you're putting less stress on the nylon shell, and therefore, keeping the integrity of that down filling much more intact. If you still have a washer out of 1998, just pay careful attention to the next tips.
Always put it on cold, and when available, you should always do a light tumble. High speeds are okay in HE washers, but in a turbine washer, if it whirls around too quickly it could get jammed beneath that bottom plate. Either that, or it could get roughed up by the spirals and put your jacket through hell.
Only wash it when necessary. You don't have to wash it after every single expedition into the wilderness or each week from heading out. You have layers underneath keeping you warm (and soaking up sweat), so you won't run into too many cleanliness issues here.
Don't use chemical-enhanced "wet wipes" or anything of the sort to clean the exterior. Either let it be, or give it a proper wash. Some of those cleaning chemicals stay on your jacket for weeks on end, breaking down the composition and waterproofing of your shell.
Last but not least, ensure that when you toss it in the washer, your arms aren't twisted all around or half pulled inside-out. You'll have more spots that this can get stuck on a turbine, and it won't wash everywhere properly.
Maintaining your down jacket can be fairly simple. Clean it when it's dirty, don't take shortcuts, and be certain to take a second to toss in the necessary detergent. If you're throwing in dollar store high-abrasive detergent that's specifically not recommended by the jacket manufacturer, you could be doing more harm that good.
Q: How to Fluff a Down Jacket After You Wash It?
A: You want it to retain its shape, power, and above all else, be nice and clean. There's a specific way to go about it: we're not dealing with standard insulation, here. Follow these steps, and you'll upkeep this down jacket for years to come.
Follow instruction; if it requires cold only, HE washers, special detergent or a low spin, you have to adhere to those. These are all lab tested, meaning they've put it through numerous experiments and destroyed plenty of their products in the process. Listen to these, avoid destruction.
Take a sneaker and throw it in the dryer. You're going to need it to knock around the wet clumps of duck and/or goose down, otherwise they're going to dry like big balls of fur. Problem with this is, even if they feel dry, the interior could be wet, and bacterial mold could begin to grow. Having a sneaker in there helps to break it up, while the dryer will fluff it up
Put it on a low heat and tumble setting, and if possible, set it for a ten minute cycle. This and the sneaker should be the only thing in the dryer, so ample heat can get to the jacket and dry it quickly. If ten minutes isn't long enough, increase in five minute intervals. If this is your first down jacket or just a new one from a brand you haven't purchased from before, you may need to experiment a little bit.
Check the fluffiness level. That shoe keeps banging around to fluff the material, while the heat from the dryer keeps it that way. The dryer isn't going to do all of the work for you: you'll have to fluff it up a little bit on your own, just like you would fluff a pillow.
Hang it upside-down to maintain that fluffiness. This helps it not settle right back into place in the grooves of the shell, so it'll essentially get a mini fluff when you go to take it off the hangar, and flip it the right way.
Apart from this, preserving fluffiness between washes is all about being consistent. If you're packing your jacket up in the drawstring bag from the campsite, don't leave it in the bag for weeks before heading back out. While it's still going to puff up, it's going to take some time for the down to fill with air again, so it will feel dense rather than fluffy.
Q: Can You Dry Clean a Down Jacket?
A: Short answer: it's not a good idea. You're technically dealing organic materials here, and the chemicals that dry cleaners use will do nothing but damage, and potentially accelerate decomposition. Before we get ahead of ourselves, duck and goose down is treated to avoid this from happening, so you could feasibly have your jacket for one-hundred years without running into any issues, unless you dry clean.
Equipment in the dry cleaner's also puts unnecessary stress on the shell, whether it's nylon or not. In most cases, dry cleaning preserves clothing, but with this specific type of jacket filler, it's just going to do harm.
Q: Do I Need Thermals When Wearing a Down Jacket?
A: Your heat retention (fill power) takes into account that you'll be wearing something underneath, like an even layer of clothes. If you're not sure what temperature ranges will drop to at night (especially if you like to go remote camping), you're always supposed to plan for the worst-case scenario. Pack and wear thermals under your jacket to push that heat retention even further.
We personally recommend this set to keep you warm as possible. Down jackets are the perfect addition to your camping and hiking gear to maintain your body temperature out in the wilderness, but it can't do all the legwork.
Q: Are Down Jackets Hypoallergenic?
A: Since you never see the down and it's kept safe within the nylon shell, you're good to use it even with pet dander allergies. Nylon doesn't allow anything to penetrate it, and for the most part, that even applies to heat and cold. Now, the lining is a different story: it' supposed to help intake heat, warm up the down, and give you a heat shield against the cold. You might have a slight reaction to the lining, but since the down is treated before being stuffed into the coat, it's unlikely.
There are non-down jackets that try to emulate the same benefits and insulation. We didn't focus on these, because they don't have anywhere near the same ratings; they're PETA-friendly, but to be quite frank, they suck.
Q: What Are the Real Differences Between Down Filling and Synthetic?
A: Synthetic isn't all bad, but it's not ideal, either. Down jackets provide better insulation, and since it's a natural filler, it allows far more breathability. Whether it's air travelling through the lining of your jacket, or just ensuring that you don't overheat really bad, you get a more versatile and natural insulation with down material.
Synthetic material does tend to cost less. When you're comparing synthetic and down jackets side-by-side, you really have to focus on the fill power. Some synthetic jackets will use different forms of measurement when defining how insulated or powerful their jackets are, which is why it's very important to keep your eye on customer reviews here.
Synthetic materials also add more weight to your jacket, so if you're bringing this along for camping, it's either heavier on you, or an extra bit of weight in your pack. Either way, not the best thing to have. Synthetic also has a very difficult time compressing, usually bustling inside of their drawstring bags.
Q: Should the Wrist Cuffs be Tight on a Down Jacket?
A: To keep you properly insulated, they should at least be adjustable. If they have a tight fit, that's better than them being loose. You're relying on the down filling to maintain and reverberate your body heat, but if it's just leaking out of your wrist slots like smoke out of a chimney, it's only going to do so much good.
This is also a good time to mention that the bottom of your jacket should either be an equally tight fit, or at least have any space covered by your thermals/bottom layer. Many times, someone will go to buy a down jacket, complain about it in the reviews, and readers who understand the basics will shake their head: you have to know how to use it, or it's not going to do you any good. These are simple solutions to maintaining your body temperature in harsh conditions, if you understand how to insulate yourself.
Conclusion
Winter is coming; get the right gear, and stay on top of your game. Lowered body temperature bring fatigue, a fuzzy feeling about your surroundings, and a general lack of awareness. Down jackets are your best defense against the elements.
We're always researching, testing and reviewing more outdoor gear, from jackets to tents and beyond. If this down jacket is just the beginning of your equipment haul, be sure to scan our other reviews and buying guides to mentally and physically prepare yourself for the worst-case scenarios, and those little details you never knew about.
We hope you found this information regarding the best down jackets helpful.
Sign Up Now
GET THE VERY BEST OF GEARHUNGRY STRAIGHT TO YOUR INBOX