Best Automatic Knives in 2021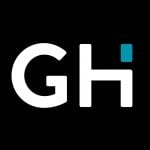 This product guide was written by GearHungry Staff
Last Updated
March 16, 2018
GearHungry Staff
GearHungry Staff posts are a compilation of work by various members of our editorial team. We update old articles regularly to provide you the most current information. You can learn more about our staff
here
.
GearHungry may earn a small commission from affiliate links in this article.
Learn more
Owning an automatic knife or switchblade is a big responsibility, whether you're looking to add a new knife to your collection or need a heavy-duty survivalist tool. In our guide, we have looked at many different styles of knife, to give you a broad view of the market, and the different styles available.
Our list of the top seven knifes covers some of the best options on the market, while our FAQ section will walk you through some of the essential parts of knife ownership, such as the difference between automatic knife releases, blade steels, and the importance of automatic knife laws.
The Best Automatic Knife
If you're considering purchasing an automatic knife, take a look at our top picks and the key features of each:
Smith & Wesson SWMP4LS 8.6in Stainless Steel Assisted Opening Automatic Knife





The SWMP4LS 8.6in Stainless Steel Assisted Opening Knife, designed by Smith & Wesson, is a well-constructed knife, designed in all black. The blade is made from a strong and highly durable 4034 Black Oxide S.S, with a partially serrated lower edge for multi-purpose use. This is combined with a handle constructed from aluminum and an additional rubber inlay for safe and secure use.
The sleek design features a glass breaker at the end of the knife handle and thumb plate, so you are always prepared. The security of the knife is further enhanced with a liner and safety lock, for added non-slip safety. The blade is simple to release with the help of M.A.G.I.C assisted opening, and the finger actuator. For a strong, durable, and good all-round knife, the SWMP4LS 8.6in Stainless Steel Assisted Opening Knife is an excellent choice. Make sure you also check out our list of the top tactical knives for more great items like this. 
Key Features:
Made from 4034 Black Oxide S.S
Aluminum handle and rubber inlay
Pocket clip
M.A.G.I.C. opening
Finger actuator
Liner lock
Safety lock
Glass break
Ambidextrous thumb plate
Serrated blade
Specification:
Brand

Smith & Wesson

Model

SWMP4LS

Weight

7.5 ounces
Benchmade Infidel Knife OTF Double Action Automatic Knife



Designed by Benchmade, the 3300 Infidel OTF Knife is a very interesting automatic knife, offering many outstanding features and excellent mechanisms for easy and safe use. Well-designed for tactical use, the knife is classed as a double-action OTF automatic. The 3300 Infidel OTF Knife is primarily designed for right-handed users, with an all-black handle, bar the release catch which is highlighted in grey.
Constructed from D2 steel, the blade is double edged with a spear-point, while the handle is made from sturdy aluminum. The automatic knife is easily released via the sliding mechanism on the handle face. The handle itself is designed to be comfortable to hold, and non-slip for safety, thanks to the unique and easy to grip 'stepped' style. The addition of the pocket clip also makes the knife simply to carry and easy to attach.
Key Features:
Tip-down pocket clip
Handle made from aluminum
Spear point blade
D2 steel blade
Thumb slider release
Right-hand use
Satin finish
58-61 hardness
Flat blade grind
Specification:
Brand

Benchmade

Model

Infidel 3300

Weight

5.00 oz
CHECK PRICE ON BLADEHQ.COM
Grand Way Spring Assisted Knife – Pocket Folding Automatic Knife





Constructed from 440C stainless steel, the Spring Assisted Knife by Grand Way is one of the most affordable options available on our list. The classic design is incredibly sleek, with the handle and blade both colored in black with the addition of a monostatic clip for easy storage. Whilst sleek and simplistic, the knife is rust-resilient, durable, and stays sharp for long periods of time.
Designed to be comfortable to handle, the Spring Assisted Knife offers a convenient reverse and direct grip, and a handle made from aluminum that is aircraft-grade. This strong design is secured with a liner lock which is highly resilient to contamination from dirt. For added safety during storage, the knife also comes with a mechanical fuse, so it can't open accidently. For a simple, but highly practical knife for survival, this offering from Grand Way is a good and reliable pick.
Key Features:
Made from 440C stainless steel
Reverse and direct grip
Aluminum handle
Liner lock
Spring assisted
Monostatic clip
Mechanical fuse
Specification:
Brand

Grand Way

Model

6681

Weight

4.8 ounces
Gerber Mini Covert Fast Knife With Serrated Edge



Gerber is well-known for their high-quality knives and survival tools, making them a popular brand for innovative and functional knives. The Mini Covert Fast Knife from Gerber is compact, serrated for multi-purpose use, and well-designed; a highly practical knife that is well-suited to a vast range of purposes. Much smaller than many knives of a similar style, the Gerber Mini Covert Fast Knife is very quick to release, with F.A.S.T opening technology used to assist the release of the blade.
The forward action opening means that the knife can be opened using only one hand, in difficult situations. The design of the knife is sleek, and all black. Unlike many knifes, the blade of the Mini Covert Fast Knife is made from stainless steel but coated in titanium 7Cr17Mov for improved resistance against corrosion. With an emphasis on security, the G-10 handle boasts a secure all-condition grip. If you're looking for a small and lightweight knife, with a serrated edge, the Mini Covert Fast Knife, is a well-suited choice.
Key Features:
F.A.S.T opening technology
Titanium 7Cr17Mov blade
Partly serrated edge
G-10 handle
One-handed use
Made from stainless steel
Compact
Lightweight
Specification:
Brand

Gerber

Model

22-01967

Weight

0.8 ounces
Benchmade – Barrage 583 Knife, Tanto Blade

If you're looking for an automatic knife that's never going to let you down, a knife that you'll keep forever and hand down to your kids, you've got to choose a Benchmade knife. Sure, they're more expensive than your average knife but when a product has been handcrafted from the best materials and rigorously tested to ensure the quality, it's worth every penny. The Benchmade Barrage 583 Knife is just that. It's your forever knife. 
The blade is forged from 154CM stainless steel, known for durability, rust resistance, and edge retention. It's a tanto blade with an extremely strong tip, making it perfect for tactical applications. This knife is actually the first Benchmade knife to feature the AXIS Assist. This automatic knife can be opened instantly with either hand, allowing you to have quick and easy access to your blade. 
Key Features:
154CM stainless steel blade 
Valox handle
AXIS Assist 
Limited lifetime warranty 
LifeSharp service
Specification:
Brand

Benchmade

Model

Barrage 583

Weight

5.8 ounces
SOG TFSAT8-CP Flash II Automatic Knife




The SOG TFSAT8-CP Flash II is a lightweight and ambidextrous automatic knife, perfect for everyday carry. Unlike some of the expensive automatic knives on the market, this knife is designed purely for practicality. It's not designed with style in mind. However, it has a tactical aesthetic that will look good attached to a tactical belt. It features a 3.5-inch stainless steel blade with Black Titanium Nitrade (TiNi) coating. The blade has a Tanto point, similar to Japanese long and short swords, making it ideally suited for stabbing into hard objects. 
Key Features:
3.5-inch stainless steel blade 
Tanto style 
Black Titanium Nitrade (TiNi) coating
Piston lock 
Glass-reinforced nylon handle 
Specification:
Brand

SOG

Model

TFSAT8-CP

Weight

3.1 ounces
Kershaw Blur Black 1670BLK




The Kershaw 1670BLK is a mid-range automatic knife, designed to be a versatile everyday carry tool. If you're looking for something that's just as comfortable opening boxes as it is in a defense situation, this is the knife for you. It benefits from SpeedSafe Assisted Opening, a technology that allows you to open it with one-hand. And it doesn't matter if you're right or left-handed. The aluminum handle is covered in Trac-Tec, which makes it easy to keep hold of, even if it's wet. Plus, it has a reversible pocket clip for easy and quick storing. 
Of course, the main attraction is the blade. It's forged from Sandvik 14C28N steel, a high-performance steel widely touted as the best steel for knife making. It has three main benefits – edge sharpness, edge stability, and corrosion resistance. It's then coated in Diamond-Like Carbon (DLC), which further improves the durability. 
Key Features:
Sandvik 14C28N steel blade 
Coated in Diamond-Like Carbon (DLC) 
SpeedSafe assisted opening 
Aluminum handle coated in Trac-Tec 
Convenient pocket clip 
Specification:
Brand

Kershaw

Model

1670BLK

Weight

4.2 ounces
Automatic Knife Buying Guide & FAQs
Automatic Knife Laws
Perhaps the most important part of owning an automatic knife is understanding the laws surrounding the ownership, use, and concealment of a knife in the USA. In many areas of America, it is illegal to carry a knife or open one, partially due to the speed at which an automatic knife can be opened. Carrying a concealed knife illegally can be classed as a felony or a misdemeanor, depending on which state you're in.
Before considering purchasing a knife, it is essential to read the laws in your state and understand fully whether or not you are allowed to own an automatic knife, or any kind of knife. Each state has different rules and exceptions, that determine the regulations surrounding knife use. Some states allow for the use of knives during certain activities, like in the instance of fishing and hunting, while other states have stricter policies.
There is also a lot of variation between the definition of 'concealed', and varying regulations surrounding prohibitions over knife use in certain areas, like around government buildings and schools, along with differing prohibitions over who can, and who can't, own a knife.

Types of Automatic Release Knives
One of the main things to look for when buying an automatic knife is the type of release mechanism. This varies considerably between the different types of knife. You want to make sure that you choose a mechanism that is going to work for you. The four main types of release, include:
Hidden Release – This type of release varies in style between knives, but can be extremely beneficial, as only you will know how to open the knife.
AXIS Pull Release – A slightly less common release, a pull release knife will have a handle stud locking mechanism on both sides of the knife.
Lever – These can be very easy to open, with a quick pull of the level being all that is needed.
Firing Button – An extremely common mechanism, firing button release knifes feature a singular button from which the knife can be released.
Blade Materials
When purchasing any kind of knife, and especially automatic knifes, you need to make sure that you're getting a style and design that is right for your purpose, is strong, and resistant to wear.
A lot about the quality and practicality of an automatic knife can be determined by the choice of blade steel that has been used. Ideal blades will be tough, easy to sharpen, resistant to stains, retain their edges, and be resistant to general wear and tear. There are multiple steel types to choose from, with AUS-8, 400 Series, D2, Damascus, and CPM-S30V, being amongst the most popular.
It is important to note that many types of steel blades can vary in quality considerably, despite being stated as the same thing. This is especially the case with 400 Series steel, which ranges from, soft, to extremely resistant against wear. From the classical Damascus steel, to the resistant D2 steel, it is essential to do your homework on the quality of the knife you're considering buying, before making a purchase.
Automatic/Switchblade Name Change
There is often a lot of confusion about the difference between an automatic knife and a switchblade, but the two terms generally mean the same thing in terms of knife construction. Often, the two terms can be used interchangeably, when taking about knives that open automatically.
The reason behind the popular adoption of the term 'automatic knife' over 'switchblade' is partially due to the law passed in 1958, the Switchblade Knife Act, which prohibits the carrying of a switchblades and interstate importation and purchase.
Sign Up Now
GET THE VERY BEST OF GEARHUNGRY STRAIGHT TO YOUR INBOX