Switchblade Savvy: Best Automatic Knives in 2022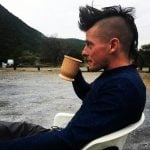 This product guide was written by Sam Anderson
Last Updated
June 30, 2021
Sam Anderson
Sam Anderson has followed a passion for well-told stories and nature's beauty from university classrooms to mountain adventures. After earning a bachelor's degree in literature, he leaned into a life fueled by road tripping, rock climbing, coffee and beer, and renegade camping. He has worked as a chainsaw operator, house carpenter, and window cleaner, at one point running his own window cleaning business. He has finally settled with his girlfriend and small zoo in the western American desert, trading his tool belt for a keyboard.
GearHungry may earn a small commission from affiliate links in this article.
Learn more
If you're looking for high-quality switchblades, you're not alone. The automatic knife (synonym) is a coveted and useful addition to any knife carrier's kit. Not only can you use an auto knife to wow your friends; adding one to your EDC loadout gives you lightning-quick blade access. The push-button blades are reliable for a quick draw in any situation, and most are tactically designed.
Finding the best automatic knives is generally a matter of picking the best from the very good. There are cheap automatic knives available, but I'm wary of trusting them. The entry-level investment for manufacturing an auto is not low, due to the complex mechanisms and engineering involved. Some established brands, notably Cold Steel, do not make automatic knives. That's why I encourage anyone interested in carrying a high-quality switchblade to look to trusted brands first.
True, budget automatic knives exist, and we include a few in our guide as well.
As with any blade, we encourage every reader to research the relevant laws where they live before buying. Skip along to the FAQ section below to learn more about auto knife legality and access a graphic resource from the American Knife and Tool Institute.
Now, let's get to the knives.
The Best Automatic Knife Review
Kershaw Launch 11 Automatic Knife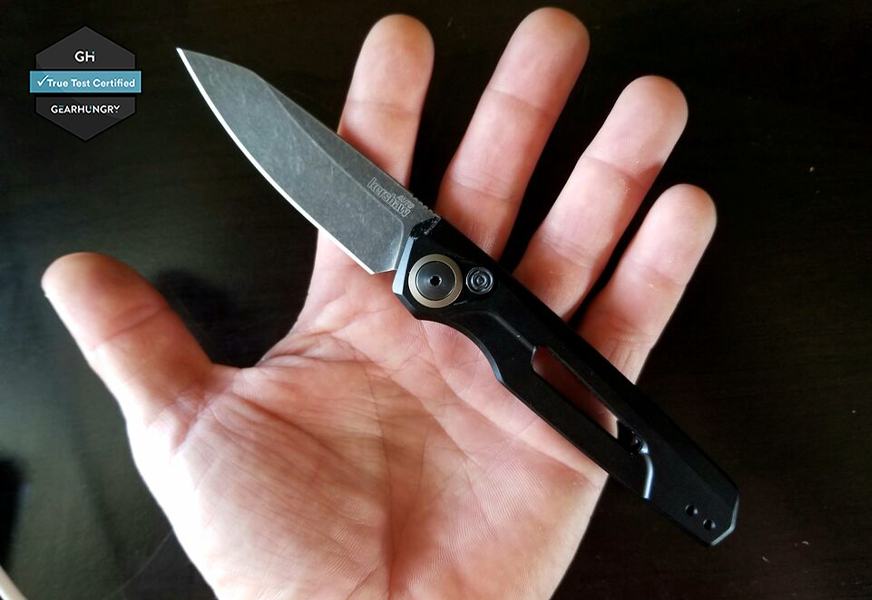 The Kershaw Launch 11 had me at the first flick. Right out of the box, I liked the tapered design, skeleton handle, and subtle bronze pivot ring. Opening it was fun too. The stonewashed CPM154 drop point snapped out hard against the stopper, arresting my attention.
It took no time for the Launch 11 to become my go-to EDC blade. With its tapered cutout aluminum handle, I never noticed I had it until I wanted it. Its narrow build meant it could also be long enough to be widely utile: the 2.75-inch blade did everything I needed it to, and the 4-inch handle felt comfortable in hand. The choil was just pronounced enough to feel secure, and the jimping was perfectly placed.
I really got attached to the CPM154 blade. The drop point's belly was just deep enough to feel slightly better than a typical pocketknife. The stonewashed texture not only added an intricacy factor and diminished unwanted attention, but it also gave the steel a soft, almost yielding texture. The edge itself was anything but soft, however. I still haven't sharpened it after a month, and it's just now showing some wear at the belly and tip. The bronze-colored pivot ring unites the tool's color palette, adding a touch of curative elegance.
I will say that the action loses its bite fairly frequently, but I often cut limes with it (for obvious reasons). But I just soak it in a cup of hot water with a drop of soap or vinegar, then work it to clear the gunk.
In all, I recommend the Kershaw Launch 11 as one of the top automatic knives for EDC. To me, the knife scores points not only for functionality but also for subtle crossover style: the textural richness of the stonewashed blade and bronze pivot ring both offset and highlight the bare bones, tactically-inspired handle. The result is an adept and unique piece of cutlery. Read the in-depth review here.
Key Features:
CPM154 drop point
Tapered cutout aluminum handle
Push button action
Specification:
Brand

Kershaw

Model

7550

Weight

2.2 oz.

Mechanism

Push button

Overall Length

6.75 in

Blade Length

2.75 in

Blade Shape

Drop point

Steel

CPM154 stonewashed

Handle

Anodized aluminum
Svelte profile means knife carries easily
Resilient CPM154 steel
Kershaw Launch 4 Automatic Knife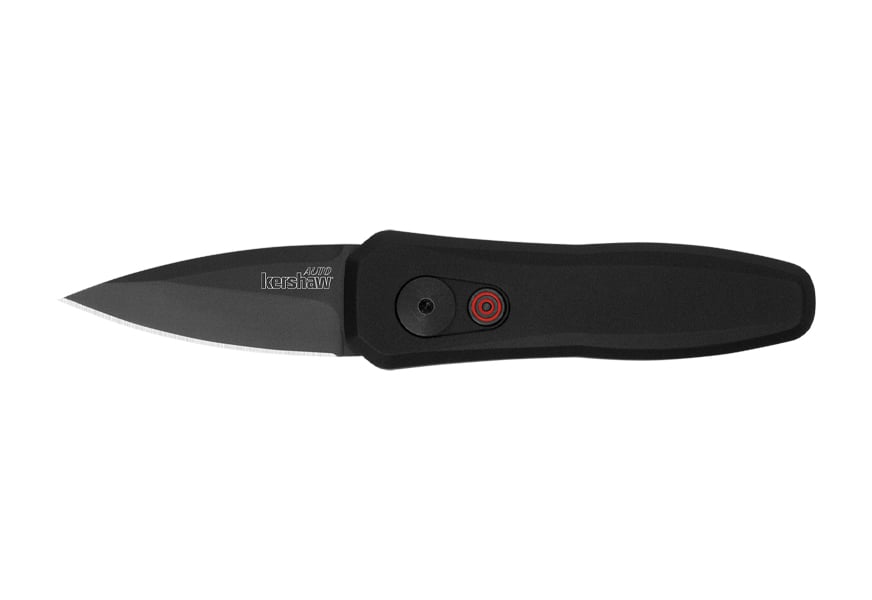 A compact entry in Kershaw's Launch series, the Launch 4 is a trimmed-down EDC option. The 1.9-inch spearpoint blade deploys with authority but is legal in California and other municipalities with 2-inch length restrictions. The Launch 4's blade may be short, but the 3.2-inch handle should be comfortable to hold for most.
The Launch 4 stores with a tip-up pocket clip for optimized release. Because the blade is so short, it should be both safe and wicked quick on the release. A bullseye-style push button deploys the 1.9-inch spearpoint.
CPM154 steel is the stock material for the Launch 4's blade. Personally, CPM154 is one of my favorite knife alloys for its edge retention and corrosion resistance. It's soft enough to sharpen pretty easily when it does get dull. The Launch 4's stout, aggressive spearpoint design promises to be mega strong for any prying or accidental torque.
Its aluminum handle should be just long enough for comfort for most users. For most people, a 3.2-inch knife handle will accommodate at least 3 fingers from the choil to the butt.
If you want one of the best mini automatic knives that is also fully capable of sending a message, look into the Kershaw Launch 4. The line has a great reputation, and this entry looks like a clear winner for those who need a short EDC blade. Coated and non-coated blades are available, and BladeHQ offers an exclusive Damascus blade.
For more top-quality blades like this, check out our selection of the best Ka-bar knives.
Key Features:
Short and compact
CPM154 steel
Push button release
Specification:
Brand

Kershaw

Model

7500BLK

Weight

1.8 oz.

Mechanism

Push button

Overall Length

5.1 in

Blade Length

1.9 in

Blade Shape

Spearpoint

Steel

CPM154 or Damascus, coated or non-coated

Handle

Aluminum
Easy concealment
Legal in California
Could be too small for some tasks or users
Pro-Tech Don Automatic Knife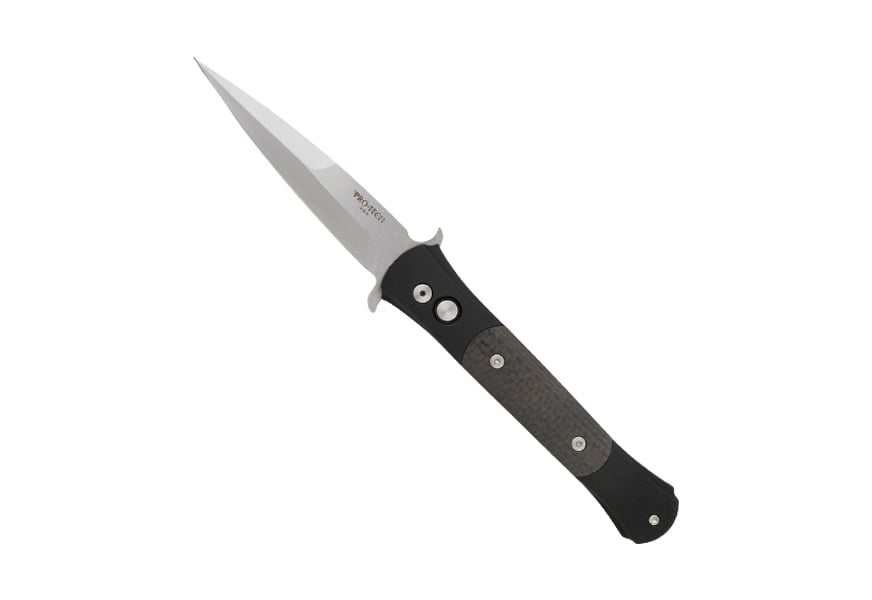 With an established reputation, Pro-Tech's automatic side openers lead the industry in the category. The company proudly makes its knives in America, but the stiletto Don looks straight outta Sicily. The eye-catching switchblade marries classic styling with new-school tech and manufacturing.
There's no mistaking this blade for anything other than a retro alley brawler, with its graceful 3D-machined handle and inlays and menacing spear point. It's been a while since I've heard of a knife fight between gangsters wearing 3-piece suits, but if that's your style, then Don is your blade. The 3.5-inch 154CM satin blade can clearly handle the dirty work; wipe it down and it becomes a handsome letter opener. The stylized wing guards on the blade help your hand stay put no matter what. 154CM has an average reputation in many categories; not great, not awful.
We like the 1704 styling with the black aluminum handle, black carbon fiber inlay, and satin blade. The Don's handle is 4.6 inches long, which should make for an easy grip in just about anyone's hand. Overall length is an attention-grabbing 8.1 inches, and it features a deep carry clip.
You'll need gangster money to buy it, but there's no other choice if you work for the so-called Family Business. Even if you don't, the Don is a solid and stylish side-opener choice from a trusted brand.
Take a look at some of these top tactical knives from our list as well, and pick your favorite.
Key Features:
Stiletto styling, dagger blade
Side opener
8.1" overall length
Specification:
Brand

Pro-Tech

Model

1704

Weight

2.5 oz.

Mechanism

Push button

Overall Length

8.1 in

Blade Length

3.5 in

Blade Shape

Spear point

Steel

154CM

Handle

Aluminum with multiple inlay choices
Unmistakable style
Solid manufacturer reputation
Expensive for a 154CM blade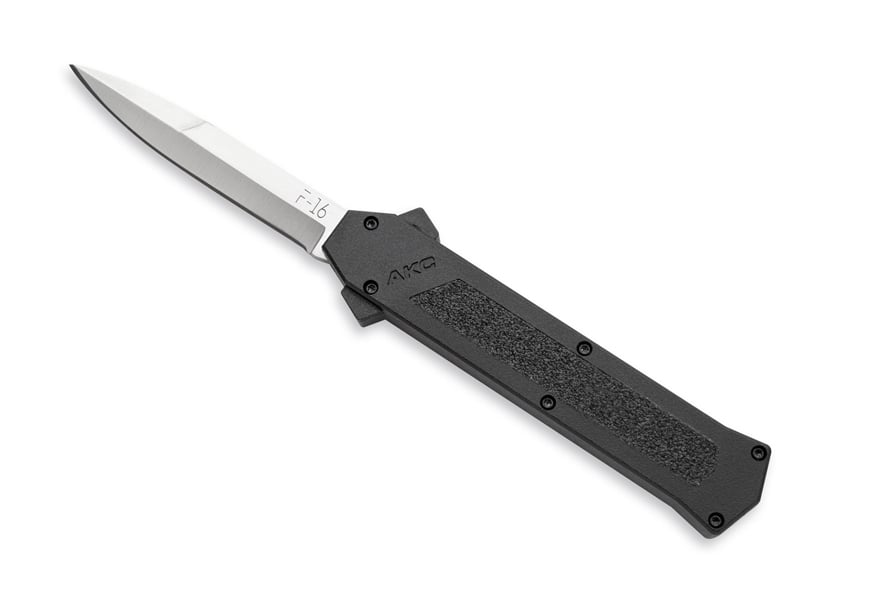 Italian knifemaker AKC has won over a lot of users with its affordable F-16 OTF knife. It's a minimalist take on the form, and it's become famous for durability under abuse. The knife can also be a fashion statement, with plenty of available handle colors and inlays.
AKC keeps the F-16 simple. The rectangular aluminum handle has a grippy inlay, and the bayonet blade is workmanlike 440A steel. Stainless steels in the 400 series have been widely used in knives for quite some time. 440A doesn't stand out in any one category, but it has a low carbon count, which makes it slightly soft. That makes it easy to sharpen, which can be a good quality in an EDC knife.
And the F-16 does make a good OTF knife for EDC use. It's far from expensive, so you won't be shy about using it. Also, many users report it's satisfyingly durable; blade wobble is rare, and the double action has little tendency to jam.
Pick up the Italian-made AKC F-16 for a cost-friendly, yet reliable, OTF auto knife option.
Key Features:
Bayonet blade with OTF double action
Multiple handle colors and inlays available
440A steel
Specification:
Brand

AKC

Model

F-16

Weight

3.1 oz.

Mechanism

Thumb slide

Overall Length

8 in

Blade Length

3.375 in

Blade Shape

Bayonet

Steel

440A

Handle

Aluminum with multiple inlay choices
Inexpensive
Reliable
Customizable
Blade could need consistent maintenance
Grand Way Assisted Automatic Knife
Amazon prohibits the sale of switchblades on its marketplace. So, if you're shopping there, an assisted opener is the closest you're going to get to an auto. Somewhat amazingly, the Grand Way assisted opener was the #1 seller in the category of folding hunting knives as of this writing. Its popularity might have to do with its bottom-of-the-barrel pricing, but that almost intrigues me more. Does this thing work?
Grand Way sells three things: paracord items, multitools, and knives. Its multitools look like clunky generic rebrands, and its knives range from big faux-wood-handled Bowies to rainbow-finished butterflies. The assisted opener is more conservative — or it can be. There is an American flag handle option, as well as a decidedly missed attempt at digital camo. But the black-on-black version doesn't go out of its way to attract attention. 
The drop point blade (misidentified as a clip point by Grand Way) is aggressively vented and made of trusty 440C steel. The 400 series is one of the most widely available and cheapest knife steels made. That's not to say it's awful; 440C is highly carbonated for strength and wear resistance. A liner lock keeps it open and dual thumb studs help any user operate it with their dominant hand. At 4.4 ounces, it's heavy for its size as well as the category at large.
The majority of the Grand Way assisted opener's reviews are positive, but myriad quality control issues plague the unsatisfied. There are reports of action that don't work, stuck liner locks, screws backing out, blades arriving dull, and pretty much every other knife QC issue you can think of.
Bottom line: you get what you pay for. But it doesn't cost much to roll the dice on the Grand Way assisted opener.
Key Features:
440C vented clip point blade
Various handle designs available
Widely used
Specification:
Brand

Grand Way

Weight

4.4 oz.

Mechanism

Assisted opener

Overall Length

7.75 in

Blade Length

3.42 in

Blade Shape

Drop point

Steel

440C

Handle

Aluminum with multiple inlay choices
Cheap; quality control issues occur at random
Boker Kalashnikov Automatic Knife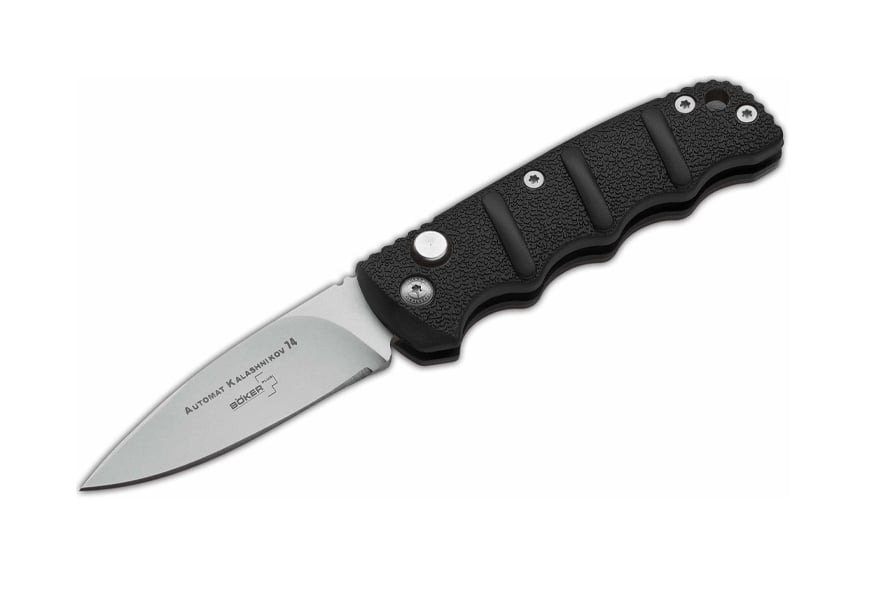 The Boker Kalashnikov has the uncommon distinction of being a customizable workhorse. With plenty of color choices and even blade shapes, the user can adapt the Kalashnikov to their preferences. And its AUS-8A steel keeps it cheap but easily sharpened.
That's part of what makes the Kalashnikov distinctive. It also comes in a box-shaped like an AK-47 mag, and there's a pink donut sprinkle color scheme. The knife is substantial, with a 3.25-inch blade and a 7.625-inch overall length. The blade is AUS-8, which gets sharp as hell but requires workmanlike maintenance.
A variety of blade shapes is available, including a dagger point, drop point, clip point, hawkbill and harpoon. Not many knives offer as wide a blade variety as the Kalashnikov, and perhaps it's a celebration of the modularity of the namesake rifle. No matter what, the knife has the same contoured handle with aggressive jimping at the thumb and butt. An aggressive choil helps keep the user's hand put.
Taking after the firearm famed for its utility in modern international combat, there's probably a Kalashnikov knife to suit your needs. Between the various color and blade shape combinations, you can probably find a Boker Kalashnikov that works for you.
NOTE TO BUYERS: In the late 2000's, Benchmade filed for a patent on push button automatic knives with locks. The claim sent shockwaves through the industry, where many felt it was spurious. One result was that Boker discontinued the Kalashnikov automatic. Recent Kalashnikovs are assisted openers; but outlets including Blade HQ continue to sell backstock of the discontinued autos.
Key Features:
Various blade shapes available
Wide range of color choices
AUS-8 steel
Specification:
Brand

Boker Kalashnikov

Model

KALS75B

Weight

3.6 oz.

Mechanism

Push button

Overall Length

7.625 in

Blade Length

3.25 in

Blade Shape

Dagger point, drop point, clip point, hawkbill, harpoon

Steel

AUS-8

Handle

Aluminum
Highly customizable
Deeply contoured handle
AUS-8 steel will require consistent maintenance
Why Trust Us
We want the best gear just like you do. If it's your first time buying an automatic knife, it can be intimidating — what's the difference between an auto and an assisted opener? What mechanism should I get? What's the difference between an auto knife and a switchblade?
It was all new to us at one time, too. We looked into it all and drew from our in-house expertise so you didn't have to.
Who This is For
After keeping an auto knife in my EDC kit for over a month now, I can say I'm a convert. Anyone who regularly uses a pocket knife can benefit from an auto, as long as they can properly clean it.
I'll reiterate that — I wouldn't choose to carry an automatic knife in consistently dirty or abrasive conditions. Most of the time, the action bogs down easily when the knife gets too grimy.
But, if you live in an urban area and you need a blade that deploys reliably (or, under adverse circumstances, intimidatingly), an auto knife is a great choice. 
How We Picked
Unlike most product guides I've been tasked with, brand reputation is not really a concern with automatic knives. By and large, you have to be all-in as a knife maker to build a switchblade. In that way, the category is fairly unique.
At that point, product choice became a matter of representing multiple approaches and intended uses.
Whatever you want an auto knife for, there should be an inroad toward that choice in this guide.
How We Tested
I tested automatic knives in an EDC capacity — could this blade be carried comfortably, and used reliably in my everyday routine? Feel and utility were my guiding principles. I didn't want a specialty tool that didn't make sense in multiple contexts, or an outlier. I wanted workhorses.
I reviewed auto knives based on consistent performance.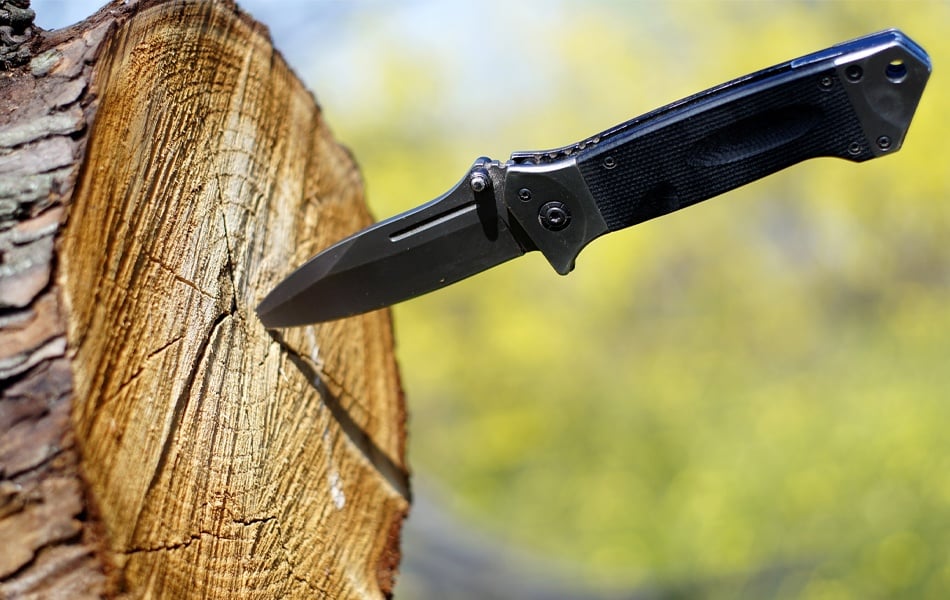 Features to Look for in Automatic Knives
Blade Sizes — Consider how long a blade you like, and need, first. Secondarily, blade length can determine an automatic knife's legality.
If you're in California, for instance, you'll need an auto knife with a blade shorter than 2 inches.
Check the American Knife and Tool Institute's handy reference map here.
Blade Quality — Ah, blade quality in knives. In a perfect world, there would be knife steel that perfectly balanced the qualities of hardness, edge retention, corrosion resistance, ease of sharpening, and every other factor that affects a knife blade's utility. And that alloy would work equally perfectly under every imaginable scenario.
But this is reality, and every type of steel used for knives is a compromise. They're all good in some categories and bad in others. I'll cover the main points of the steel used for each knife in that knife's specific section.
Material — Knives in this guide include a wide array of materials and alloys commonly used in knives. Each one has its own unique advantages and drawbacks. The main thing to remember is to relate each feature to your own utility; we make it easy by explaining each knife's specs and features thoroughly.
Edges — The plain edge or serrated? The main advantage of a serrated blade is that it still works when it's dull.
The blade won't cut? No problem: just saw your way through. But serrations effectively make the cutting edge shorter; a plain edge blade is a choice for slicing duty.
Keep in mind that for cheap automatic knives, serrated edges may be better — cheaper steel generally dulls easier. And because it's cheap, you'll be more prone to abuse it. 
Safety features — Some automatic pocketknives have lock switches or other safety features to prevent accidental opening. An auto knife's button can be slightly recessed for safety, or the knife can have a separate lock switch.
Strength — For strong auto knife handles, look for aluminum or some other alloy. That's my recommendation because otherwise, the percussion of the blade's action can put stress on the handle. If the handle is fiberglass or G10, it won't last as long as metal.
When it comes to blade strength, 1095 Cro-Van steel is a standby. CPM-3V is quite a bit rarer and usually used for fixed blades, but it's considered one of the strongest available knife steels.
Longevity — It's possible to think of knife longevity as a function of a specific knife's factors and features. True, any cheaply made knife will probably succumb to the sands of time before a high-end blade. That's because cheaper steels and materials generally degrade faster than more sought-after materials.
However, I'd also argue that any knife will last longer if you love it. If you like the tool, you'll take better care of it, and thus extend its lifespan.
So, in the hierarchy of your decision process, prioritize your instincts. Based on what you see, do you like the knife? If so, then you should probably buy it.
Types of Automatic Knives
Mechanisms — The four main release mechanisms for auto knives are push buttons, lever locks, and hidden releases. Benchmade automatic knives can incorporate the brand's patented Axis lock.
Push Button — Straightforward: the user pushes the button, the blade deploys.
Lever Lock —  A traditional automatic knife mechanism, developed in Spain and Italy up to a century ago. Switchblade knives, or more accurately those you'd be inclined to call switchblades, can display lever locks. Instead of a button, the mechanism is triggered by a lever.
Hidden Release — auto knives with hidden releases are rare and interesting birds. The idea is that the release mechanism is unobvious, especially to those unfamiliar with the particular knife. Theoretically, this subterfuge gives the user an advantage.
Axis Lock — Benchmade clearly chose to patent the Axis for highly technical reasons I don't particularly understand. Essentially, the mechanism is a spring-loaded crossbar that engages the blade on a ramped tang portion. Advantages: ambidextrous operation, wear resistance, and high strength.
Side-Opening — Side-opening automatic knives add a button-operated opening to the classic flipper knife. The blade flips open when the user pushes the button and folds back into the handle to stow.
Side openers can be difficult for some users to handle. Until you figure out just how to hold the knife, it can feel like it's trying to jump out of your hand when you push the button.
However, they are highly available and generally cheaper than OTF autos. 
Out-the-Front (OTF) — When most people think of switchblade knives, they picture an OTF style auto knife. The blade deploys straight out the front of the handle with a button or switch. Because of the action, OTF knives can be sharp on both sides.
Single Action OTF — The blade of a single action OTF knife must be forced back into the handle manually.
Double Action OTF — The same button or switch both deploys and retracts the blade of a double-action OTF knife.
Automatic Knife FAQ
Q: Are automatic knives legal?
A: It depends on your physical location, and sometimes limitations like blade length, concealed carry, etc. Check out this handy reference from the American Knife and Tool Institute.
Regardless, make sure to check your state's regulations before choosing a push button knife.
Q: Can civilians own automatic knives?
A: See above. Generally, municipalities make no distinctions between civilian and non-civilian personnel for auto knife laws.
A few states only allow auto knife carry in conjunction with game harvesting.
Interestingly, if you're in Illinois or Kentucky, you'll need a concealed carry permit to pack an auto knife.
Q: How do automatic knives work?
A: The difference between an automatic knife and an assisted opener is that an auto knife's natural position is open. The tension of a spring mechanism holds the blade closed. When the mechanism engages, the blade springs open, and the tension on the springs relaxes.
As you'd imagine, auto knife makers achieve this effect through a litany of different mechanisms.

Q: Is an automatic knife the same as a switchblade?
A: Yes.
By definition, an auto knife's natural position is open; a spring holds the blade closed. Switchblades satisfy this criterion.
Q: What's the difference between a pocketknife and an automatic knife?
A: All automatic knives are pocketknives but not all pocketknives are automatic knives.
Pocket knives can be conventional flippers, assisted openers, slip joints, frame locks, or generally any variety of folding knives.
It's only an automatic knife if its natural position is open and a spring lock holds it closed. Some municipalities regulate auto knives specifically; refer "Are automatic knives legal?" above.
Sources:
State Laws Regarding Auto-Open Knives - American Knife & Tool Institute
Sign Up Now
GET THE VERY BEST OF GEARHUNGRY STRAIGHT TO YOUR INBOX