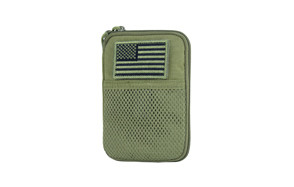 Condor Pocket Pouch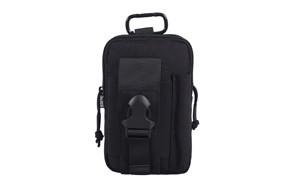 OneTigris EDC Pouch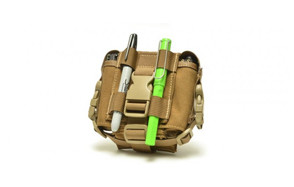 Skinth Trail Blazer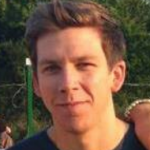 EDC kits, pouches, or whatever you want to classify them as, are all different depending on the user. There are universally beneficial products, some that are designed for your minimalist needs, while others are designed for hikers and engineers. The point is, there's an EDC kit for everyone, but organization is the other side of the same coin.
You found your perfect EDC, comprised it of custom items over long research hours and tedious planning, but now it's a mess. Whether it's a quick slip into the pocket, your pouch, or even thrown into the mesh of your backpack, you need organization. We're either sporting these organizers ourselves, or our close friends have been for ages, and it all comes down to cutting out the guesswork for you. Here are the best pocket organizers for EDC, curated by the Gear Hungry team.
The Best EDC Pocket Organiser
EDC Pocket Organizer Buying Guide & FAQ
Pocket organizers seem pretty straightforward, right? Well, what do you know about them? They're meant to simplify your life, optimize your time, and keep everything in a proper place to avoid damage. Those of you with OCD will be in love with the idea of having multiple EDC organizers, and we
Q: What Are the Typical EDC Items I Can Hold in a Pocket Organizer?
A: Here's a quick breakdown of the top eight items that Gear Hungry readers take with them, and why:
Tactical Flashlight – "There's never a situation where I don't need my tactical flashlight. Great for emergencies, and helps me safely get back to my car (I work late) every night in the carpark." – Dustin, Gear Hungry reader
Self-Defense Item – "I'm pretty paranoid. Got mugged a few years ago, and since then, I carry around something for self-defense wherever I go." – Jake, Gear Hungry reader
Multitool – "Come on, when don't you need one?" – James, Gear Hungry Reader
Tactical Pen – "It's funny when someone asks for a pen, and everybody in the room just side-eyes them like. 'What's a pen?'. Always good to have one, and I love the look I get when I reach into a pocket organizer and pull out a tact pen." – Arnold, Gear Hungry reader
Paracord Bracelet – "I go hiking a lot, and paracord is basically the ultimate life-saving tool." – Reggie, Gear Hungry reader
Handheld Pry Bar – "The one included in my multitool isn't always the best, so I have a designated pry bar. Never know when you might need it." – Anwar, Gear Hungry reader
Pocket Knife – "I've carried around a pocket knife since I was eight-years-old in the scouts. Now, I just have a much more kick-ass one." – Lars, Gear Hungry reader
Individual First Aid Kit – "You could say I'm both accident-prone and that I like to prepare for everything. Always good to have one of these, if not for myself, then for someone else." – Rick, Gear Hungry Reader