Best Sushi Knives In 2022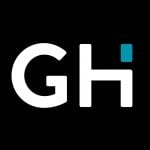 This product guide was written by GearHungry Staff
Last Updated
September 19, 2019
GearHungry Staff
GearHungry Staff posts are a compilation of work by various members of our editorial team. We update old articles regularly to provide you the most current information. You can learn more about our staff
here
.
GearHungry may earn a small commission from affiliate links in this article.
Learn more
It's now even easier than ever before to make your own sushi and sashimi at home thanks to the fantastic range of professional styles tools available. If you do fancy making delicious fresh sushi, then one of the best things you can do is to invest in a dedicated Japanese sushi knife. They're the perfect tool to accompany you in the kitchen and have been specifically designed to be sharp and precise, lightweight, and easy to handle. If you want to make the tastiest sushi this side of Tokyo, then it's time you invested in the best sushi knife. We've put together our comprehensive guide having researched in detail the best knives on the market today. We hope our buying guide will help you find the perfect sushi knife for you.
The Best Sushi Knife
Kitchen + Home Non-Stick Sushi Knife
Our Best Choice sushi knife from Kitchen + Home represents a versatile as well as an inexpensive option.  It's been manufactured from high-quality surgical steel to be flexible and durable. It can assist in making precise and thin cuts with minimal effort thanks to an aerated blade design which reduces friction and is comfortable to operate. The entire blade is coated with a non-stick Teflon coating.
Measuring 13 inches overall with an 8-inch blade, the handle is ergonomically designed and made from a nonporous and nonslip ABS plastic which is lightweight and minimizes user fatigue. You can recreate the professional cutlery experience but at a mere fraction of the cost. A versatile and multi-tasking sushi knife, it's also perfectly capable of handling vegetables, meats, cheeses, and herbs for garnishes as well as raw fish and sushi rolls. It's rust and tarnish resistant and is also dishwasher safe although hand washing is recommended. With a full manufacturer's lifetime warranty, you really can shop with confidence with this professional style, sharp and durable Kitchen + Home Non-Stick Sushi Knife. For more high-quality knives for your kitchen, check out our guide to the best butcher knives.
Key Features:
Multipurpose style non-stick Teflon coated stainless steel knife
Sharp and durable, rust and tarnish proof blade
Ergonomic non-slip handle for lightweight operation
Premium materials and craftsmanship
Aerated blade design for effortless gliding action
Specification:
Brand

Kitchen + Home

Model

SE-009

Weight

5.6 Ounces
Kai Wasabi Black Yanagiba Sushi Knife
Our next pick is the Kai Wasabi Yanagiba 8 1/4-inch sushi knife which performs every bit as beautifully as it looks. Perfect for slicing ultra-thin pieces of fish or delicate herbs to create salmon and sashimi dishes, it's manufactured from Daido 1K6 high-carbon stainless steel blade for superior precision and edge retention. The blade has been through a process of bead-blasting to give it that attractive finish and with a traditional single-bevel edge is certainly looks very Japanese. It's stamped with the Japanese characters for Wasabi and comes pre-sharpened and ready to use immediately.
The handle has been ergonomically designed from a resin-impregnated hardwood, so it looks and feels like natural wood but is much better at resisting heat and harsh elements. Even when the knife is wet, it provides a good firm and secure grip, and because it's made from robust Pakka wood, it's also suitable to put in the dishwasher. Overall the Kai Wasabi Yanagiba Knife has a very modern and contemporary look about it with the brushed steel blade offset against the shiny silver bolster and that attractive and modern-looking black handle. It's further been impregnated with an antibacterial agent for clean and hygienic food preparation. For more excellent options for your kitchen, check out our top picks of the best bread knives.
Key Features:
Japanese style Yanagiba sushi knife
Constructed from Daido 1K6 high-carbon stainless steel
Unique single bevel blade for superior edge retention
Attractive and modern looking ergonomic non-warping handle
Embellished with Japanese words for Wasabi
Specification:
Brand

Kai

Model

6721Y

Weight

1.76 Ounces
Mercer Culinary Asian Collection Yanagi Knife
This sushi knife from Mercer Culinary is part of their Asian collection and is a classic 12-inch Yanagi style blade, perfect for preparing sushi and sashimi. It features a high quality, durable, high carbon blade that is sharp and easy to maintain. It's a versatile sushi knife that you can use to slice and dice a wide variety of ingredients and is rust and corrosion-resistant. All of that means that your Mercer Yanagi knife should last you for many years to come.
It's offered either with a traditional wood handle or if you prefer, a slip-resistant Santoprene handle which looks and performs like wood but is the warp and crack resistant. It's stylish and elegant looking as well as being comfortable and precise to hold and handle. The no-stain German steel resists discoloration, even over time, and this Japanese-style professional sushi knife is sure to become a firm favorite in your kitchen. Effortlessly cut through a range of meats, vegetables, and fishes without ever crushing, snagging or dragging them thanks to that taper ground, razor-sharp and precise single edge blade finish. For cheese lovers, we have prepared our selection of the best cheese knife sets, so be sure to check them out.
Key Features:
High carbon precision stainless steel German blade
Single edge sharp blade is easy to maintain
Slip-resistant ergonomic Santoprene handle
Long lasting and durable construction
Rust and corrosion resistant
Specification:
Brand

Mercer Culinary

Model

M24012

Weight

10.2 Ounces
Japan Bargain S-1553 Yanagiba Sushi Knife
If you fancy testing out your sushi making skills, then you really do need the right knife for the job, and this Japanese Yanagiba 8-inch blade could be the perfect choice for you. It's from Japan Bargain, and it really is very affordable. Constructed from rust-resistant Molybdenum stainless steel, it's lightweight and easy to use with a full-length single bevel blade. It shouldn't stain and as long as you look after it well, last you for many years to come.
With a comfortable handle that's easy to grip and lightweight to hold, it's best suited for the right-handed operation and is designed with a non-slip grip to fit snugly into the palm. The length and shape of this sushi knife also make it a versatile choice for a range of food preparation, including chopping vegetables and cutting meat. It doesn't come with a protective shear, so take care when storing to ensure you don't damage your knife. It's available in a couple of different sizes so you can always add to your collection. Be sure to also check out our top picks of the best steak knives for more product you can add to your collection.
Key Features:
Molybdenum rust-resistant steel construction
Lightweight single bevel blade
Rust-resistant, non-stain and won't discolor
Ergonomic grip handle with non-slip grip
Versatile and multi-functional knife perfect for food preparation
Specification:
Brand

JapanBargain

Model

1553

Weight

4 Ounces
Yoshihiro Shiroko Yanagi Sushi Knife
Our next best Japanese sushi knife comes from Yoshihiro, and we've hand-picked one of this Kasumi knives which has been manufactured from the highest quality carbon steel. This delivers an unbelievable sharp and durable edge which will effortlessly glide through fish fillets and more with minimal pressure. Stainless steel also benefits from being easy to clean and maintain. Yoshihiro Shiroko Yanagi Sushi Knife is what's known as a Yanagi, and it features a traditional flat ground front with a flat rimmed back which creates a single bevel edge. It arrives pre-sharpened and ready to slice right. The blade is rust-resistant and should last a lifetime. It's an elegant and popular blade, incredibly popular with sushi and sashimi chefs and can expertly tackle very thin slices of fish. It has been proudly and traditionally manufactured in Japan and not mass produced so you can be sure of an authentic product. It features a beautiful handcrafted, ergonomic handle made from either Rosewood or Magnolia which is seamlessly welded to the blade and is shaped for right-handed users. It's lightweight, balanced, and a joy to handle.
Besides the fact that Japanese artisans have expertly handcrafted this knife, it's also supplied with a wonderful magnolia wooden sheath which will help to protect the blade when not in use. Your Yoshihiro Shiroko Yanagi knife should be hand washed only with water and dried immediately after. You can enjoy a razor-sharp edge for many years to come if you regularly use a knife sharpener or sharpen this blade with a whetstone. 
Key Features:
Handcrafted by Japanese artisans using traditional techniques
Exceptional sharpness with optimal edge retention
Strong and durable forged white steel
Premium ergonomic handcrafted Rosewood or Magnolia handle
Supplied with an elegant and functional blade cover
Specification:
Brand

Yoshihiro

Model

KKYA240SH

Weight

9.6 Ounces
Hiroshi Premium Carbon Steel Sushi Knife Set
Our next product recommendation is a set of four ultra-high carbon steel knives from Hiroshi. Hand-forged, hand sharpened, and hand-assembled, these knives represent incredible value for money. They each contain a durable ultra hardcore of high carbon combined with stain-resistant steel which enables the blades to retain their sharpness for longer. With a 3-layer structure, they are also rust-resistant too.
Handling this knife set is easy thanks to ultra-lightweight beech wood handles which help to minimize user fatigue. In total there are four knives included in this Hiroshi premium sushi knife set, all featuring the same razor-sharp edge.  You receive a classic 6.5 inch, 7 inch, 8 inch as well as a smaller 4.5-inch blade. This is the ideal set for anyone wanting to raise their game in the kitchen and prepare fresh sushi and sashimi. For more amazing blades you can use for cutting meat, check out our reviews of the best meat cleavers.
Key Features:
Hand-forged, hand sharpened, and hand-assembled knife set
Manufactured using a traditional 40-step process
Made from high carbon steel with a strong core
Ultra-lightweight beech wood handles
Four knives included in this comprehensive set
Specification:
Brand

HIROSHI

Model

C2I_INV_B015W9FHQA_R

Weight

1.2 pounds
Sushi Knife Buying Guide & FAQ
How We Chose Our Selection Of Sushi Knives
Price - when it comes to knives, there really is a wide range of price points available from budget-friendly options ideal for the novice chef just starting out, to professional premium products perfect for the practicing sushi chef. We've made sure to include a wide range of price points to appeal to you all. The one thing that you can absolutely be assured of is that they all represent excellent quality.
Reviews - we can't possibly trial every single product that we recommend so we rely heavily on research and customer reviews. We pay close attention to what other customers have to say about their experience of using the products as well as referring to any expert reviews and opinion online that we can find.
Brand -  in all categories, especially something like cookware, there are reputable and household brands that lead their field. We like to check them all out as well as bringing you lesser known brands if they have something notable to offer. Besides brand, price, and quality, we also take into consideration their key features and benefits for you too.
Features To Look For In Sushi Knives
There are a few features that it's useful to be on the lookout for when purchasing a new sushi knife. We've listed out the most important ones for you below.
Knife Type  - Consider the type of knife you require and how versatile it needs to be. Each is slightly different according to its principal use. There are five key types which we will quickly outline below with their key attribute or use.
Yanagi - typically has a long and thin blade that's excellent at quickly and deftly skiing from sashimi in one single stroke. These are filleting fish and almost exclusively used for cutting fish only.
Usuba - characterized by having a flat edge with little or no curve, these knives are excellent for cutting vegetables.
Deba - somewhat of a hybrid knife which is a cross between a cleaver and chef's knife, it's typically curved and features a single beveled edge, ideal for removing meat from the bone and portioning up whole fish.
Santoku - a more versatile and multi-functional sushi knife that's excellent for slicing, mincing and dicing and once again features a flat edge that curves down towards the tip.
Nakiri - flat and more square in design, this kind of knife is popular in domestic Japanese kitchens and great for chopping vegetables.
Blade Type - Understandably, the blade type is super important in any sushi knife you purchase. It needs to be sharp, tough, durable, and hard wearing yet able to perform delicate and precise strokes. Carbon steel is particularly popular.
You'll also see blade types referred to as being either beveled or as having a Granton edge. Most sushi knives are typically single beveled because this allows them to retain their sharpness and precision. However, Granton edge knives, which contain tiny indentations along the blade edge, are also popular as they are excellent at cutting anything that's messy, fatty or wet and slippery.
Handle Design - The handle design is important as it needs to feel comfortable and secure when operating and also be easy to maneuver. Consider selecting an ergonomically designed handle with a non-slip grip hold. Wood is a popular choice but so are composites as these are hard wearing and won't warp or crack over time.
The Rockwell Rating - You may see your sushi knife referenced as having specific Rockwell rating. This is basically a measurement to indicate how hard the metal is that your blade is constructed from. The higher the number, the harder the metal and the less frequently it will require re-sharpening. Of course, the harder your blade is, the less flexible it is too. The trick to find the perfect balance between hardness, toughness as well as flexibility and that's what the Rockwell Rating has been designed to denote.
Sushi Knife FAQ
Q: What is a sushi knife?
A: A sushi knife is traditionally a single bevel style Japanese kitchen knife. Whereas many of the knives we use in Western culture can be used to do more varied tasks, a sushi or sashimi knife is much more specific and specialized and expertly crafted to finely fillet all kinds of fish both large and small.
There are five types of Japanese knife commonly preferred among both novice and professional chefs, known as Deba, Yanagi, Santuki, Nakiri, and Usuba. They all uniquely share one common feature; they are single beveled. The beauty of this is that they provide a much lower inclusion angle, so your knife can cut easier. Sushi knives tend to be lighter, sharper, and harder than a traditional chef's knives.
Q: What makes a good sushi knife?
A: A good sushi knife should be ultra sharp, durable, and easy to handle. It should retain a distinctive sharp blade edge for as long as possible and feel comfortable and effortless to hold and operate.
Q: How long is a sushi knife?
A: Length is an important feature when selecting a sushi knife, and it depends upon the type you go for. Yanagis generally have the longest blades at between 10 to 11 inches long. The length enables you to get good leverage and to cut delicate fillets with one smooth slicing action.
Santoku knives come in a little shorter at around 7 inches long and have been designed this way so that they are easier to handle as this is a more multi-functional style of knife. The rest of the knife types we've mentioned will be around 6 to 6.5 inches long, which is an excellent length for generally cutting vegetables.
Sign Up Now
GET THE VERY BEST OF GEARHUNGRY STRAIGHT TO YOUR INBOX