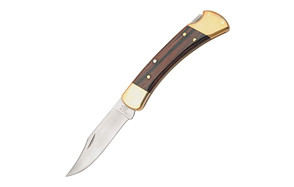 Buck Knives 110 Famous Folding Hunter Knife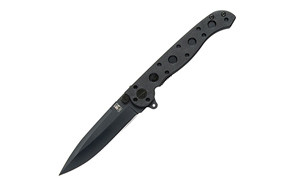 Columbia River Knife & Tool CRKT M16-01KQ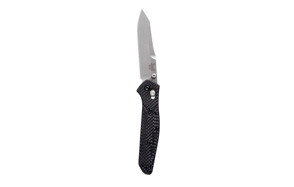 Benchmade - 940-1 Pen Knife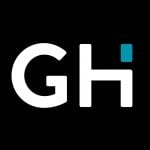 Ah yes, the humble and ever-reliable pen knife. One of the essential's any man (or woman's) tool bag arsenal. Originally, these were designed to thin and point the tips of quills so they could be used for dipping pens and at a later stage could be used to re-point or repair the nib. At the time, they did not have folding blades per say, but looked like wood knives and scalpels, with a long handle and fixed, short blade at the end.
In the following post we look at what we believe are, in our most humble opinion, the top 9 pen knives available at the moment. After we have looked at these excellent knives in a bit greater detail, we will look at two important discussion points – the difference between pocket knives and pen knives and tackle the subject of carrying these items in public.
The Best Pen Knife
Pen Knife Buying Guide & FAQ
Now that we have looked at our top 10 picks for pen knives available, we are going to look at two often misinterpreted subjects surrounding pen knives and pocket knives.

The Difference Between Pen Knives And Pocket Knives
As you look through the many knives for sale and the ones we have highlighted about, you will undoubtedly notice the fact that two different phrases are used often – pen knives and pocket knives. Interestingly, although the terms pen knives and pocket knives are used interchangeably by a lot of people, they are actually a little different from one another. Yes, they are both compact and both really can fit in your pocket, but structurally and functionally they differ.
Let's look at pen knives to begin with. A pen knife, traditionally, was used to cut a quill pen. It had a small blade with a razor-sharp edge. In order for the blade to hold an edge, it was very firm. This made it prone to breaking and chipping because it was incredibly brittle. However, pen knives often get damaged because people use them for the wrong purposes, like sharpening pencils etc.
Now, let's look at pocket knives. A pocket knife, is a more robust and tougher cutting tool. As they are not nearly as brittle, they are used for tasks such as cleaning out pipe bowls, removing the insulation from around electric cabling and wiring and whittling pieces of wood down. As well as a seemingly endless list of other jobs.
Another way to tell them apart, is in their blade construction. Pen knives for instance have 2 blades that are both pivoted at opposite ends from one another. However, if they are pivoted at the exact same end as each other, it's actually a pocket knife.
Furthermore, if it has more than 2 separate blades, it is also considered a pocket knife.
However, many manufacturers use one or the other to mean the same thing.

Laws On Carrying Pen Knives
Unfortunately, although pen knives and pocket knives both have fairly non-criminal and very practical uses, due to the fact there have been numerous incidents involving blades, the laws on carrying these kinds of implements has been tightened over the years.
If you work with knives at all or your work requires you carrying one from one place to another, in public, it is important to understand the rules and regulations to avoid any unnecessary trouble.
What are the laws on carrying pen knives then? It is illegal to carry ANY bladed or sharp instrument or tool in a public area, with the distinct exception of a fold-able pocket knife with a blade smaller than 3 inches long.
A lock knife, which can be classified as a similar tool as a pocket knife, is not prohibited, no matter the length. Although the police and governmental authorities do not consider these items to be offensive as such, carrying them is.
The one good thing though with the law is that it is not completely total or without some leeway or understanding. They are in place so that it can be ascertained whether an individual had a good reason for carrying one or not. For instance, if you are hillwalking through the Lake District or planning to climb Ben Nevis or Mount Snowdon, it is understandable that you may need a knife to carry with you for prepping food or cutting rope and other shelter equipment etc.
So don't worry too much if you have a genuine reason for carrying a knife or some other sharp instrument. It doesn't mean you will be arrested, charged and thrown in the slammer. The law doesn't work like that, thankfully.
Crucially though, if you are caught in possession of one of the above instruments in a public space, without good reason, you could face a prison sentence of up to four years. So make sure you can explain clearly and thoroughly why you have one in your possession and always try to be polite and calm when dealing with police.
So now you know what we think are the nine best pen knives, you know what the difference is between pen knives and pocket knives and you also know about the laws regarding carrying them.