Best Ergonomic Office Chairs In 2022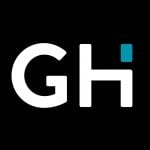 This product guide was written by GearHungry Staff
Last Updated
January 11, 2018
GearHungry Staff
GearHungry Staff posts are a compilation of work by various members of our editorial team. We update old articles regularly to provide you the most current information. You can learn more about our staff
here
.
GearHungry may earn a small commission from affiliate links in this article.
Learn more
Among all the things in the office, the office chair is the most important one that people pay so much attention when it comes to buying one. These chairs are used every day, for the whole day, so it's just right that your office chair has everything you need from it: adjustability, comfort, and body support. With the uncountable amount of office chairs available in the market today, it's pretty hard to know instantly what you exactly want. To give you a ground, this article is here to help you decide and learn more about office chairs.
The Best Ergonomic Office Chair
Whether looking to buy a new office chair or just checking out for other models, here's a list of the best office chairs to get you covered:
AmazonBasics High-Back Ergonomic Office Chair
Amazon is a globally renowned brand, but not many persons have heard about AmazonBasics. This arm of Amazon that started about a decade ago with the sales of less than a hundred products has grown exponentially to thousands. The idea behind the company is to sell quality low-budget accessories and offer a one-year warranty for them. All components of the high-back executive swivel chair are made with high-quality materials. The chair has a bonded leather and PVC that have the feel and finish of comfortable leather, just like high-end chairs. The good thing about bonded leather and PVC is that they permit flexible, seamless upholstery of chairs. They also conceal the padded cushions for both the seat and backrest. What's more, the armrests are padded as well for improved support and comfort.
The AmazonBasics executive swivel chair was fitted with a simple pneumatic knob located beneath the seat. The chair comes with a set of nylon casters for enhanced mobility. Not to mention, the executive swivel chair is fitted with a tilt and tension knob that gives you the liberty of choosing either a rocking chair or a stationary one. What's more, it facilitates adjustment of the chair to a maximum height of 45 inches. To adjust it upward, simply stand to remove your weight from the chair and then press the knob. For downward adjustment, press the pneumatic handle to go down while you are seated. Even though the chair does not feature adjustable lumbar support, other aforementioned adjustments and mobility features make up for it. What's more, the AmazonBasics High-Back chair can seat a maximum weight of about 276 pounds, which is not too far from what other high-end chairs can carry. Feel free to use it with some of the best desk chair mats for carpets from our list.
Key Features:
276 pounds maximum weight
Bonded leather and PVC
Adjustable pneumatic seat
Set of casters for enhanced mobility
Specification:
Brand

AmazonBasics

Model

GF-80293H

Weight

35.3 pounds
Steelcase Leap Ergonomic Office Chair
The build of the Steelcase Leap allows you to adjust the position of the armrest, headrest, and casters. This is so that it can fit perfectly into any working environment. In fact, virtually all features of this chair are customizable. With the polyurethane foam of the seat and backrest cushion, you get a product that is durable, comfortable and sturdy. Additionally, the seat of the Steelcase has the ability to slide forward or backward without moving other parts of the chair. This feature permits people with different shapes to sit comfortably. Even those who are somewhat chubby can still have a good time with the Steelcase Leap Chair because it was designed to support a weight of over 300 pounds without losing its shape.
Another unique feature of the Steelcase Leap Chair is that it has a flexible back support which allows users to redistribute their weight when they are moving or in a reclined position. This is particularly great for those who spend a great deal of time at their office desks. What's more, this office chair can be recycled, which is a great feature considering the level of environmental pollution in society today; 30% of the raw materials used in producing the Steelcase Leap chair are recyclable. What's more, the Steelcase Leap chair weighs exactly 45 pounds. Although this is not exactly a lightweight office chair, it isn't very heavy either. Plus, the wheels are there to aid easy movement instead of you lifting it when moving a few feet. Furthermore, the adjustable seat can be raised or lowered by a margin of 5 inches and with a dimension of 24 inches deep and 27 inches wide, the chair can easily fit into virtually all rooms and office space. You may also be interested in some of the best kids gaming chairs from our list, so check them out.
Key Features:
300 pounds maximum weight
24 x 27 inches dimension
Recyclable
Specification:
Brand

Steelcase

Model

46216179

Weight

45.8 pounds
Furmax Ergonomic Office Chair
As a brand, the Furmax Office Chair is not only widely recognized for its beautiful design, but also for its fully customizable features. The height of the seat, the backrest position, and the tilting mechanism can be adjusted. Also, you will enjoy this fully padded chair because it will give you additional support and comfort while working. With the user-friendly construction of the Furmax Office Chair, it is able to deliver the comfort and stability you need when working on a desk for long hours. The beautiful mesh covering makes it perfect for hot days at the office and it ensures you are comfortable and productive even during the hottest weather.
For those who are always moving from place to another in the office, due to the nature of their work will find the Furmax Office Chair very helpful because it sports a set of casters that allows you to move in any direction. What's more, the casters do not leave marks or scratches on the floor, unlike traditional office chairs. As for the assembling process, this is , no doubt, the biggest bane of office chairs. This aspect scares a lot of buyers because they lack the technical know-how to couple the chair together. More worrisome is the fact that many user guides are not detailed enough to effectively instruct people who can't handle nuts and screws. In light of this, you don't have to fret over the assembling process of the Furmax Office Chair. Persons with little or no experience can seamlessly assemble the product together in no time, by simply following the explicit instructions on the user's guide. With its size, it can fit into any office space.
Key Features:
21 x 22 x 34 inches
BIFMA Certified
Breathable mesh
Fully customizable
Herman Miller Aeron Ergonomic Office Chair
A lot of cheap office chairs make you feel like you've been crammed into those excruciating economy seats on a long-haul flight. On the flip side, high-quality office chairs make work feel like a wellness holiday, as they are deliberately designed to comfortably support your body even during long sessions. Likewise, the Herman Miller Aeron Ergonomic Office Chair comes masterly crafted for durability. Not only is it durable, but it is also comfortably designed. So, if you are after a chair that supports you ergonomically and stays comfortable even at long hours at your desk, this will suit you well.
Like the others on the list, it is a worthwhile investment; having been crafted by experts in the field, it remains an iconic device that incorporates 20 years of technological research with the much needed ergonomic support. Also crafted in the chair is an elastomeric suspension seat and backrest, whilst eight latitudinal zones of varying tension work full time to support your sitting comfort. Furthermore, the new 8Z Pellicle also ensures body heat is maintained throughout. Talk about innovation!
Key Features:
Maintains body heat
Offers ergonomic support
Elastomeric suspension seat and backrest
Varying tension modes
Specification:
Brand

Herman Miller

Model

AER1B23DWALPG1G1G1BBBK23103

Weight

37 pounds
SMUGDESK Ergonomic Office Chair
Considering the cheap rate of the Smugdesk office chair, users get a mind-boggling stylish design that competes with high-end chairs. It has a very sturdy feel which goes to prove it is very durable. The plastic parts of this chair are equally as sophisticated as many other office chairs. Even though it has a mesh and not a padded headrest, it is still very flexible and comfortable to use. What's more, the chair which was designed ergonomically with high-back breathable mesh doesn't have as many adjustable features compared to other expensive executive chairs. However, its back, armrests, headrest, and seat height can be adjusted and the performance of this chair outweighs its price. It features a great headrest and lumbar support, so you can use it with a regular computer desk or turn it into a gaming chair.
Additionally, the wheels of the Smugdesk office chair are made from PU casters, which makes them scratch-proof and they will not leave any marks on hardwood floors. If you are turned off by the squeaky noises from most office chairs, then you are in luck! The Smugdesk does not make a sound when moving. What's more, the wheels can be rotated up to 360 degrees and the chair can be reclined to a maximum angle of 117 degrees, offering you the luxury of relaxing your body while your spine curvature is upheld by the backrest of the chair. With this chair, back pain, fatigue, and waist pain are a thing of the past. Most times, when a new brand tries to provide a lot of features like this, they wind up being rather poorly implemented. However, Smugdesk did an incredible job incorporating several brilliant elements into this surprisingly low priced chair. All in all, the Smugdesk Office Chair exceeded our expectations.
Key Features:
Noise and scratch-proof
Adjustable backrest, armrests, and headrest
Comfortable
Lumbar support
Specification:
Brand

SMUGDESK

Model

RL75N

Weight

45.6 pounds
The first product in this list it's the AmazonBasics Mid-Back Office Chair. With its sleek and modern design, the chair will surely add more style in your workplace. This model uses black bonded leather upholstery that provides additional comfort. It covers the chair's padded seat and contoured padded back. Its textured nylon armrests offer support and comfort on your arms.
The office chair provides full adjustable features that will help you set the chair according to your working requirements. Its pneumatic controls allow you to adjust your seat higher or lower. You can also use the chair's control handle so you can adjust the chair's tilt feature. It base has dual-based caster that provides optimum mobility across your workplace.
Cheaper than other models that have the same features
Dual wheel castetrss base
Leahter upholstery for a sleek design
Basic yet needed adjustment points
The leather fabric is thin
For some, this may not be as comfortable as the other chair models
Steelcase Gesture Ergonomic Office Chair
This next office chair product in the list comes from Steelcase. The Gesture is the first office chair that's specifically designed to accommodate a wider range of postures and user sizes, easily coming as a posture office chair. This model comes with a 3D LiveBack feature that makes it adjust to actually mimic your natural spine movement so that the chair supports your back in any posture or position.
The Gesture features a 360 arm that has such movements as the human arm. It supports you in any sitting position, as well as your movements when switching from one device to another.  The chair also has two intuitive adjustments that immediately respond to your preferences. You can adjust the seat's height and depth using the front knob and the tension and variable backstop using the back knob.
The lumbar support adjustments are made possible by the core equalizer that works with the use of a tensional spring. The seat and back's angle are adjusted such that the lumbar support provided in a deep recline is less and more when in an upright posture. In addition to the core equalizer feature, the chair also offers an adaptive bolstering; you won't have to worry about sitting for too long because of your job requirements as comfort will be provided with the air pockets beneath the chair's foam.
This top rated office chair is actually on the expensive side; however, every penny spent on this will be worth it with everything it offers.
Steelcase conducted a global posture study that covered about 6 continents with more than 2000 participants. It's been revealed that there are new postures that most chair companies don't pay much attention to. Gesture is made to be the answer for this. Be sure to also check out our list of the best standing desks for more great items like this. 
Can be considered as the best office chair for posture
Fully adjustable
Accommodates user's preferences
The chair may not be suitable for tall people
Some people may find the seat uncomfortable
Alera Elusion Multifunction Ergonomic Office Chair
True to the unit's title, the chair has a multifunction mechanism and seat glide feature that allow its users to get the certain adjustments that are important such as back angle and tilt adjustments. This office chair uses mesh fabric, keeping it breathable and cool even when you're seated on it for the whole day. The chair's contoured seat cushion has a waterfall edge that provides relief towards the pressure on the legs.
The Alera Elusion Series aims to give the level of adjustability, which only expensive chair models offer, all in a much less expensive price. As what have been mentioned, the chair is back angle and tilt adjustable. In addition to this, it's also height and width adjustable, accommodating your preferred way of sitting. The chair also comes with arms that have polyurethane pads to give comfort and support on the arms.
Despite of the positive features that this office chair brings, people have their own complaints regarding their experiences when using it. They believe that the chair has till a lot of rooms for improvements, considering that the model actually aims to compete and serve as a cheaper alternative to chairs of higher class. On the other hand, this chair model may just be it for people who are looking to save money.
Alera covers a 2 year warranty from the date of original purchase for office chairs that use fabric, vinyl or leather material.
Cheaper in price
Multiple adjustability
Mesh fabric material
The arms may be a but wobbly
Creaks may be heard when sitting on it
Tall people may have a hard time using it
Herman Miller Classic Aeron Task Ergonomic Office Chair
The Classic Aeron chair has been the new face to represent the Herman Miller brand to the office ware industry today, exceeding the former standards that its predecessors brought. This modern ergonomic desk chair, together with its innovative design, has a lot to offer than competing office chairs.
This is one of those cool office chairs that offer you the features you'd want your average office chair to have while bringing the modern twist with it. As what have been recently told, the chair is ergonomically designed, featuring its PostureFit® mechanism that supports your movements such that your spin stays aligned in order to prevent back pains. The chair also has a Kinemat® tilt mechanism that allows points of your body, including the neck and hips to pivot in a natural way.
Herman Miller's Classic Aeron task chair has a breathable Pellicle suspension that disperses the heat that your body builds up while you work on your seat, keeping you cool and comfortable despite the tension you experience alongside. This task chair also has a contoured back, taking the pressure off your lower spring, especially when sitting for a long time. The armrests provide both support and comfort, with it being positioned slightly down in the back. Stay alert and focused on your job with the chair's "waterfall" front edge that takes the pressure off your thighs to keep a good blood circulation on those areas.
Aside from those, the chair is highly adjustable with its 9 adjustments to allow you to set the chair according to your style of work. These adjustments include the tilt limiter and seat angle adjustments and the adjustable lumbar support.
One of the best things about this chair is that more than half of the chair is made of recycled components. Additionally, the chair itself is 94% recyclable.
The Classic Aeron, being the top rated office chair, it attained an honourable place in the collection of the New York Museum of Modern Art.
Highly adjustable
Ergonomically designed
Modern Designs
9 adjustable features
The unit is a bit hard to assemble
It wobbles on its base
Some people may find this chair difficult to adjust
Herman Miller Sayl Task Chair
The fourth product in this list also comes from Herman Miller. The Sayle task chair provides an innovative design and features while being much more affordable than other chair units. This ergonomic desk chair uses two unique innovations: the ArcSpan and the Y-Tower. The ArcSpan is responsible for the back shaping, and suspension fabric anchoring. The Y-tower, on the other hand, is the one that serves as a backbone which stretches the chair's fabric.
The Sayl model features its 3D intelligent Technology that provides the necessary support for your back, taking away the chair's hard edges. Its suspension back is an elastomeric that adapts itself according to your shape, providing you support and comfort. Just like the previous Herman Miller product, this mesh office chair is about 93% recyclable. Its structural components were hollowed out, resulting to it weighing only 37 pounds. Despite its lightness, the chair still has a lot to offer.
The physical design of this chair looks really elegant and modern that you can put it in almost any type of office. Its unique design structure will put a sensible style in your workplace.
The Herman Miller Company covers the unit for up to 12 years of warranty. Our handy guide to the top standing desk mats features more great products like this. 
Cool and breathable chair fabric
Has 2 innovative designs for enhanced sitting experience
Extremely lightweight
Recyclable
Modern physical design
The armrests may break off after a long usage
A squeak or two may be heard from the chair
Herman Miller Embody Chair
For the third time, an office chair product comes from the Herman Miller. To start off, the Embody chair is not just your average office chair. Designers Bill Stumpf and Jeff Weber conducted a research and consulted professionals in such fields as ergonomics, physical therapy and biomechanics to be able to produce the unique design of this chair.
The Embody chair aims to be as ergonomic as possible while being health-friendly at the same time. Stumpf and Weber concluded that this chair actually improves about 6 cardiopulmonary functions compared to other office chair models. In addition, the chair also has layers of support that distributes pressure while the backrest encourages movements. These features let you body avoid tension and fatigue as the blood and oxygen circulation is continuous, even when you're sitting.
The researchers are fully aware of the distinct spine structure that everyone has, that's the idea behind Embody's BackFit™ feature. This adjustment will let you align your spine's natural curve to the backrest, providing you support and comfort for any movement. Additionally, Embody has a tilt design that supports a reclining position. This feature should especially be a big advantage for those whose job requires sitting in front of the computer for a long time.
The Embody chair model uses a Rhythm upholstering that makes the chair widely suitable for almost any type of office environment.
Herman Miller covers a 12 year warranty and has a 3-shoift warranty for their chair models.
High level of functionality
BackFit and tilt features
Ergonomically designed
Some people don't find this comfortable
Modway Veer Drafting Stool
The sixth product in this list is the Veer Drafting Stool-Chair from Modway. This chair uses mesh fabric to keep you cool and the chair breathable enough. It also has a padded waterfall mesh seat to get you back and thighs a maintaining posture. The Veer scores pretty good when it comes to adjustability, as you can adjust the chair's arms to the height that you're comfortable with, matching your position. You can adjust the seat height with its one-touch pneumatic lift. Adjust the chair according to your body weight with its seat tilt and tension control knob. This is used to lock your back in place when sitting on the stool-chair.
If your work requires you to move around so much, then this chair got you covered. With its hooded dual-wheel casters, glide around, even with carpeted environment, of course with much ease.
The Veer is specifically designed to serve as a drafting tool for people with the progressive mind. The stool can be sued for school, office, and even its home.
ModWay is known to be one of the major distributors of mirrors. They've had their product propped on famous Hollywood show.
Very sturdy
Height and armrest adjustable
Perfect to use on environments such as school, office and even in the conforts of your home
The unit is kind of hard to assemble
Its seat height doesn't go higher
Serta Back In Motion Ergonomic Office Chair
Serta is known to distribute only the chairs that bring high quality comfort, style and features. With its cushioned leather material, this comfortable office chair reduces back risks and other harmful effects of sitting for so long.
The chair has a posture-correcting tilt feature that supports your pelvis and back when you lean. This will surely help you correct your spinal health to prevent back issues such as pain and strains. The model also has layered body pillows to provide you big comfort even if your job requires you to stay seated.
This posture office chair also has controls that can be used to match the chair with your working style and preference, including the height, tilt, and armrests adjustments. Modify these things through the seat side controls. The arm control provides support on your hands, wrist, and forearm. The chair also comes with a pneumatic lift that has an adjustable tension and lock out feature that make sure that your feet are positioned correctly. Make sure you also check our guide to the best filing cabinets.
Highly adjustable
Ergonomically designed
Best office chair for posture
It might get wobbly after from long use
This may not be suitable for short people
It can be hard to assemble
The GM Seating executive office chair has the ability to turn 360 degrees to offer maximum convenience, especially for those who always work on multiple tasks most of the time. It also has nylon casters for easy transport from one office area to another.
This chair is ergonomically designed to accommodate the stress that people experience from working all day. It's specifically designed to provide comfort and support to ease and prevent back strains and other harmful body effect of prolonged sitting. Like other chair models, this one offers a wide range of adjustments that you can use to make your sitting more based on your way. These adjustments include the backrest height, recline, arms, and seat slide.
With the backrest adjustment, set it in a higher or lower position, which ever makes you comfortable. You can also adjust the reclined position as such to provide yourself some relaxation. The chair's arms can also be adjusted forward, backward, right, or left to support you in any movement you do. The seat slide can be adjusted such that a deeper seat is provided for tall people and shorter sear for short people.
The company covers this model a 5 year limited manufacturer warranty.
Highly adjustable
Nylon casters for ease of transport
One of the office chairs for bad backs
The lumbar support can't be adjusted
It may not be as sturdy as other chairs in this list
Ergohuman High Back Swivel
Ergohuman's swivel chair is, obviously, an ergonomically designed office chair that aims to give the comfort and support people are looking for in the field of their job. The chair uses 10% of breathable mesh fabric that keep the chair from eventually making the user feel hot from prolonged sitting. The mesh seat and back provides air circulation and additional body support. On the other hand, the chair has a chrome/ polypropylene base with nylon casters to promote ease of moving around the office area. This unit is also constructed from 97% recyclable components.
The Ergohuman High Back Swivel Chair offers a variety of adjustments to base on your preferences to make your office work seem lighter. The back angle, seat height, height adjustable lumbar support, and pivoting armrests are some of the adjustable things in this chair. This model also comes with a Synchro-tilt mechanism, and together with the seat depth adjustments, correct sitting positions. The seat's armrests are height adjustable to give way for the arm movements when tasks are being done.
Ergohuman provides a lifetime warranty for this product, with an exception of the foam and upholstery, which are guaranteed for only 5 years. Love good chairs? Check out our review of the best massage chairs for our top picks. 
Multiple adjustments
Ergonomic design
Breathable mesh fabric
97% recyclable components construction
This may be hard to use for modern high magtimba
The tenth product in this list is the Leaders Executive Chair. This model comes with a Duorest seat pan that allows good muscle movements and blood circulation for additional and prolonged comfort even when being seated for the whole day. You can adjust the tilting tension through the lever on the bottom of its mechanism. The armrests are also adjustable to provide you support with any movement using your arms and hands.
The chair's headrest and the backrest support the spine and the neck to reduce the back and neck pains and other harmful effects brought up due to prolonged sitting. These things also give way to maintain a proper posture. The unit has a triple Y structure base that supports the user's weight, keeping it all balanced. The Leaders Executive Office Chair exceeds all U.S. home, office, furniture industry standards (ANSI/ BIFMA).
Multiple chair adjustments
Maintains good posture
Duorest seat pan for optimum confort and support
The headrest is poitioned too far back
This may not be as comfortable as other office chairs
Haworth Zody Ergonomic Office Chair
This next product is an ergonomic chair that's specifically designed to be versatile and user-friendly. This office chair is engineered and manufactured in the U.S. with such design that makes it fit in almost any environment and suit people with different preferences. It's extremely adaptable as you can put it in an office, a workstation or even in a conference room. This unit is the result of an extensive research that aims to blend science and wellness, all in one sitting device. Only Zody has this unique feature of asymmetrical lumbar adjustments that will provide you support on each side of your lower back.
Like any other chair models, Zody offers adjustments such as a three-point tilt mechanism, multiple position back-stops, and the tilt. The chair is designed with the use of the MBDC Cradle to Cradle™ protocol, having it constructed with up to 51% recycled materials and making it up to 95% recyclable. The unit is also GREENGUARD® Gold Certified and is PVC free. The Haworth Zody Chair is the first chair to be endorsed by the American Physical Therapy Association.
High quality construction
Ergonomic design
Versatile
Adaptable
Breathable mesh fabric material
The foam of the armrest crack after a long usage
The chair is not adjustable enough
GM Seating Ergolux Genuine Leather
Once again, coming from GM Seating is the Ergolux leather executive chair. All GM Seating chair products have a 360 degree swivel feature that adds to the chair's convenience for doing multiple tasks. Its base has durable nylon casters that provide ease of moving around the office area.
This executive chair is ergonomically designed to give you the support and comfort you need, especially if your job requires you to sit for a long time. This is one of those cool office chairs that feature great versatility while having a sleek design. Full adjustability is offered, including the backrest height, recline, 3D arms and seat slide adjustments. With these, you can set your chair according to your preferences and the way you work. It also has a lumbar support system that gives full support on your lower back to prevent harmful effects from prolonged seating. The model uses unique and genuine calf skin leather that will make you stand out in the office. GM Seating provides a 5 year warranty for this model. If are a passionate gamer make sure you also check our gaming chairs review. 
High quality construction
100% genuine leather fabric
Multiple adjustability
Ergonomically designed
The chair might be uncomfortable for some
The padding of the seat may flatten after months of usage
This may not hold a weight capacity of more than 200 pounds
This next product comes from MARKUS. This swivel chair uses mesh fabric so that the body heat you produce from working on your seat goes through it. The model offers multiple adjustment features that you can make use of to set the chair according to your necessity. These include the adjustable tilt function that provides you additional chair stability and access in different positions. The unit also comes with safety casters as base that has a pressure-sensitive brake mechanism so that the chair keeps still when you stand up from it. The chair also has a lumbar support to prevent bad back issues from sitting too long.
This swivel chair meets the requirements for safety, durability and stability set in the standards of EN 1335 and ANSI/ BIFMA x5.1. IKEA offers a 10 year limited warranty for this model. Make sure you also check our guide to the best kneeling chairs.
Mesh fabric material
Lumbar support system
Provides adjustment points
Way cheaper than most office chairs
The seat cushion doesn't tilt backwards with the chairs back
The armrest is not adjustable
The chair may not be suitable for short people
AmazonBasics Mid-Back Mesh
This AmazonBasics mesh chair blends a modern and sophisticated physical design together with its incredible features. This desk chair uses mesh fabric to provide a breathable feel that sucks the body heat you produce when working. The model is fully adjustable with its adjustment points including the height and tilting. You can raise your seat through its pneumatic controls. You can adjust how your chair tilts through the control handle. This way, you can set your chair according to what you're working style requires. The base of the chair has dual-wheel casters that make it really easy to move around with. If you like confortable furniture, make sure you also check our guide to the best adult bean bags.
Basic yet important adjustments
Cheaper price than most chairs that offer the same features
Mesh fabric material
Dual wheel casters for base
Teh seat won't go as high as 22 inches
For some, the chair may be uncomfortable
It would be better if the arms were adjustable
Balt Butterfly Ergonomic Executive
This next chair product is an ergonomic executive chair from Balt. It uses a breathable mesh fabric material that will keep you cool even when you're working on your seat for the whole day. You can adjust a lot of points in this chair, including its seat depth and chair angle with the use of a synchro-tilt mechanism. The seat has a contoured structure to give way for the lumbar support system. Set your chair higher or lower, depending on your needs, through its pneumatic cylinder. The chair also has a curved headrest, which height and angle are adjustable to prevent your neck from experiencing stress. This feature allows correct neck support whether you're in an upright or a reclining position. Another height adjustable chair part is the armrest. It's designed to have adjustability so you can work on tasks and activities that require numerous positions.
To top it all off, the chair features a 5 star base that has dual-wheel casters to give you optimum mobility from one area to another. You don't have to worry about being tall. This executive chair is very accommodating that it's suitable even for people who are there 6'3" tall.
Promotes ergonomic design
Adjustable features
Great lumbar support system
The chair is quite an investment
Ergonomic Office Chairs Buyers Guide
There are a lot of points that you should look for when buying an office chair. These things include the chair's adjustability, lumbar support, wheel base, swivel base, and the fabric it uses. Always keep in mind that a lumbar support is very essential to have on the chair as it's the one that gives the support on your lower back. This prevents you from experiencing back pains that may lead into something worse.
Adjustability is always a feature in every office chair. Some types of chairs provide up to 14 distinct adjustments, and it really gives the users a lot to do with it. The adjustable points of a chair should always include the lumbar support, armrests, seat height, back angle, and tension control.
A wheel base is one of the important things that an office chair should have as this prevents the strain you might get from retrieving something that's far from your reach. A swivel base allows your chair to pivot freely so that you move with ease around your area.
When it comes to the fabric that the chair uses, it should be breathable so you don't feel hot and uncomfortable even after sitting for a long time. It should also provide enough cushion so you don't feel the chair's base when sitting on it.
Remember that an office chair should provide you the comfort and support you need when working to reduce the stress and fatigue you experience from your office work alone.
Sign Up Now
GET THE VERY BEST OF GEARHUNGRY STRAIGHT TO YOUR INBOX