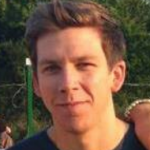 Among all the things in the office, the office chair is the most important one that people pay so much attention when it comes to buying one. These chairs are used every day, for the whole day, so it's just right that your office chair has everything you need from it: adjustability, comfort, and body support. With the uncountable amount of office chairs available in the market today, it's pretty hard to know instantly what you exactly want. To give you a ground, this article is here to help you decide and learn more about office chairs.
The Best Ergonomic Office Chair
Whether looking to buy a new office chair or just checking out for other models, here's a list of 16 office chairs to get you covered:
Ergonomic Office Chairs Buyers Guide
With all the office chairs that are widely available across a bunch of shops, it gets really hard to instantly know what's the best office chair for you, especially now that these chairs offer varied features. They come in different shapes, sizes, functions (may it be as a posture office chair or an executive office chair), and most importantly, prices. There are factors that make an office chair, and this guide is here to point some to help you with buying or getting to know one.
Office chairs are constructed with different types of fabrics, including mesh, normal fabric and leather. A mesh fabric is known to be breathable, supportive and durable to use. The only cons with using this are not having a cushion and being normally firm. Normal fabric is really soft to touch and is usually used to cover foam. It also has multiple colour options for you to choose from; however, with this feature come the stains and the fabric wearing off. Office chairs with a leather fabric actually smells nice and like mesh and normal fabric (respectively), it's durable and soft to touch. However, leather fabric needs conditioning and tends to crack.
Height adjustment is one of the factors that most office chair distributors give attention to. There are two ways to adjust you chair: manual and pneumatic cylinder. With the manual adjustment, you either rise up or go down by rotating it. With a pneumatic cylinder, you just have to push a button and the gas filled canister will rise up and down.
There are also different kinds if armrests, fixed armrests aren't adjustable. Height adjustable armrests can move up or down, in or out, or even in angles.
Just a small note: there are a lot of factors that differentiate office chairs and it's very important that you choose the chair of your preference so it suits you and the work you're using it with. This way, less time and money are spent with replacing it with a new one.
What To Look For When Buying An Office Chair
There are a lot of points that you should look for when buying an office chair. These things include the chair's adjustability, lumbar support, wheel base, swivel base, and the fabric it uses. Always keep in mind that a lumbar support is very essential to have on the chair as it's the one that gives the support on your lower back. This prevents you from experiencing back pains that may lead into something worse.
Adjustability is always a feature in every office chair. Some types of chairs provide up to 14 distinct adjustments, and it really gives the users a lot to do with it. The adjustable points of a chair should always include the lumbar support, armrests, seat height, back angle, and tension control.
A wheel base is one of the important things that an office chair should have as this prevents the strain you might get from retrieving something that's far from your reach. A swivel base allows your chair to pivot freely so that you move with ease around your area.
When it comes to the fabric that the chair uses, it should be breathable so you don't feel hot and uncomfortable even after sitting for a long time. It should also provide enough cushion so you don't feel the chair's base when sitting on it.
Remember that an office chair should provide you the comfort and support you need when working to reduce the stress and fatigue you experience from your office work alone.
How To Pick Your Office Chair
As what have been mentioned before, there are several of features you should look for to get the chair of your preference. You also have to check certain points and ask yourself some questions do that you make the best choice.
The best office chair should have a variety of adjustable features that covers the important points of the chair. It's also necessary that you check out the weight capacity of the chair so you can see for yourself if it will fit you. In addition to this, be aware of the warranty of the unit as we all know that office chairs are always used and you just will not know when you chair will break off.
Before going out to purchase an office chair, don't forget to try it first. Some retailers let you test a chair for a couple of days or weeks, and you can return it if you feel like it doesn't suit you enough.
It's also very important that you consider the amount of time and the kind of work you'll be using it for. If your job requires you to spend the whole day of your work sitting, make sure that you get the most ergonomic chair with a lot of adjustments. However, if you're just buying for a house office or if you really don't have to sit on it that much, then consider buying an office chair that fits in with your budget. On the other hand, if your work requires moving around most of the time, a chair with a wheel or a swivel base is recommended. If you don't have much break with sitting in front of your computer then it's best that you choose and office chair with a deeper seat, a higher back, and a lumbar support to reduce or prevent back and butt pains.

Best Chair For Back Pain
Back pain is the most common and the worst enemy of sitting for too long at work. Some office chair are specifically designed to fight such back issues, however, how would you know if you're picking the right chair for your back pains?
Office chairs for bad backs usually have the adjustment points that include the height, lumbar support, and armrests adjustments so that you can easily find a good position for you. The seat depth is also a factor that prevents back pains. It's very important that you have enough room when sitting on the chair such that your back is supported with the lumbar support system and your knees don't touch the seat pan. High quality construction means long chair life; see to it that the chair is constructed with high quality materials to get it to support your back for a longer time. Don't just settle for a costly chair; just because it's expensive, it doesn't already mean that it's everything that they're advertising it to be. Be wise.
Conclusion
There are uncountable amounts of office chairs available across the globe today, but you just have to be wise to get the chair that will perfectly suit you and your needs. Hopefully, this article helped you discover something new.