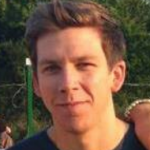 Among all the things in the office, the office chair is the most important one that people pay so much attention when it comes to buying one. These chairs are used every day, for the whole day, so it's just right that your office chair has everything you need from it: adjustability, comfort, and body support. With the uncountable amount of office chairs available in the market today, it's pretty hard to know instantly what you exactly want. To give you a ground, this article is here to help you decide and learn more about office chairs.
The Best Ergonomic Office Chair
Whether looking to buy a new office chair or just checking out for other models, here's a list of 16 office chairs to get you covered:
Ergonomic Office Chairs Buyers Guide
There are a lot of points that you should look for when buying an office chair. These things include the chair's adjustability, lumbar support, wheel base, swivel base, and the fabric it uses. Always keep in mind that a lumbar support is very essential to have on the chair as it's the one that gives the support on your lower back. This prevents you from experiencing back pains that may lead into something worse.
Adjustability is always a feature in every office chair. Some types of chairs provide up to 14 distinct adjustments, and it really gives the users a lot to do with it. The adjustable points of a chair should always include the lumbar support, armrests, seat height, back angle, and tension control.
A wheel base is one of the important things that an office chair should have as this prevents the strain you might get from retrieving something that's far from your reach. A swivel base allows your chair to pivot freely so that you move with ease around your area.
When it comes to the fabric that the chair uses, it should be breathable so you don't feel hot and uncomfortable even after sitting for a long time. It should also provide enough cushion so you don't feel the chair's base when sitting on it.
Remember that an office chair should provide you the comfort and support you need when working to reduce the stress and fatigue you experience from your office work alone.