Best Hunting Crossbows in 2022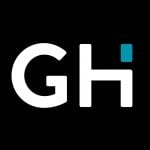 This product guide was written by GearHungry Staff
Last Updated
January 18, 2018
GearHungry Staff
GearHungry Staff posts are a compilation of work by various members of our editorial team. We update old articles regularly to provide you the most current information. You can learn more about our staff
here
.
GearHungry may earn a small commission from affiliate links in this article.
Learn more
Let's not beat around the bush—hunting crossbows are insanely cool, and alternatives to those who either don't know how to use a gun, or don't wish to ever use a gun. Moralities aside, every hunter out there can benefit from a crossbow. Crossbow bolts are larger and more impactful than a single bullet, even from a high-powered rifle. More than that, if you're hunting noise-sensitive creatures, like deer, you're going to alert them when the barrel pops. Using a hunting crossbow is going to conceal your movements, keep you stealthy, and help you garner less attention from game. Time to get your trigger finger ready for a whole new experience.
The Best Hunting Crossbow
Barnett Jackal Hunting Crossbow
Why does every crossbow unit seem to come in a package? It's more intricate than just purchasing a gun, and requires greater dexterity, and patience. The payoff is beyond worth it. With Barnett's Jackal, you'll get to shoot this with a 150-pound draw weight, which means you could start teaching your children with this crossbow package. The users manual has a plethora of extremely important information about your Jackal—we recommend reading it closely to get the best life out of your crossbow possible.
As for the crossbow itself, you get an impressive 315 feet per second speed. You can be a football field away from your prey, and still take them down before they lift their head up from the stream. You get a great detail of deep woodland camo on the front of the quad limbs, and along the stock, climbing up the chassis. The red dot sight? It's by far one of the best we've had the pleasure of testing ourselves. Be sure to combine this with a cool crossbow scope from our list.
Barnett Whitetail Hunter II Crossbow
If you're looking for a high-quality, modern hunting bow that isn't going to empty your wallet, you've got to consider the Barnett Whitetail Hunter II. This is widely considered to be one of the best compound bows on the market. The reason? It's powerful, compact, super high-quality, and looks great. There really isn't much to dislike about this hunting crossbow. One of the things that really stood out to us was the lightweight and compact body. With an overall weight of 6.4 pounds and a cocked axle to axle width of 16.25 inch, it's super easy to maneuver and won't weigh your pack down that much. 
The compact design doesn't have a huge effect on power though. It shoots at an impressive speed of 350 fps (feet per second) and has a draw weight of 160 pounds, which is manageable and has the strength required to kill deer. This is considered an entry-level compound crossbow, mainly because it can't shoot at 400fps or more. However, with this level of accuracy and power, it's suitable for pretty much all North American game. 
Key Features:
Shoots at 350fps (feet per second) 
Draw weight – 160 pounds 
Trigger Tech technology 
All stainless steel components 
Realtree Extra camo 
Made in the USA 
Dimensions – 34.25" x 18.25"
Axle to axle – 16.125"
Specification:
Brand

Barnett

Model

Whitetail II

Weight

6.4 pounds
Wildgame Innovations XR250 Crossbow
The Wildgame Innovations XR250 Crossbow is an entry-level recurve crossbow. Not designed for serious hunting, it's actually more suited for beginners doing target practice. Of course, you could use it for hunting and it does come with a ready-to-hunt package, but it's really not that ethical to shoot with a beginner's crossbow. The ready-to-hunt package includes a quiver, two 18-inch arrows, a rope-cocking device, and a red dot sight. All of these accessories are excellent for practicing your aim at a target range (or in the yard if you're careful). It can shoot at 250 fps, weighs just 6.6 pounds, and has a slotted magnesium-cast barrel for added accuracy. If you're thinking about getting into crossbow hunting but you don't want to spend $1000+ on a new bow, this is a great way to get started.
Key Features:
Shoots at 250fps 
Draw weight – 175 pounds 
Slotted magnesium-cast barrel
Available in black or elude camo 
Weaver-style rail 
Ready-to-hunt package included 
Specification:
Brand

Wildgame Innovations

Model

XR250

Weight

6.6 pounds
CenterPoint Tyro 4X Recurve Crossbow Package
The CenterPoint Tyro 4X is another budget recurve crossbow that's primarily designed for target practice. It's slightly more expensive than Wildgame Innovations XR250 Crossbow but the spec is actually pretty similar. Choosing between them comes down to personal preference. In an ideal world, you would try both crossbows out and see which one fits better. However, whichever crossbow you pick, you won't be disappointed. 
In terms of shooting speed, you can expect 245fps, which is enough to bring down smaller animals. However, if you're hunting big game, you should probably opt for something 300fps or more. One feature we really like is the 4x32mm scope, it provides impressive accuracy when you consider the price. The CenterPoint Tyro 4X comes with four 16-inch aluminum arrows, a quiver, a rope cocker, and rail lube, so you've got everything you need to get started. 
Key Features:
Shoots at 245fps 
Draw weight – 175 pounds 
Compression-molded fiberglass limb
Foregrip storage compartment 
Four arrows, quiver, rope cocker, & rail lube included 
Specification:
Brand

Centerpoint

Model

Tyro 4X

Weight

5.7 pounds
TenPoint Shadow NXT Crossbow Package
The TenPoint Shadow NXT Crossbow is known to be one of the most accurate compound crossbows in this price range. It has bonafide hunting credentials and there's a bunch of YouTube videos showing this bow in action. The most impressive thing about this bow is the 6-inch axle to axle width when it's cocked. Even when you're bedded down in dense forestry, you can quickly get a shot away, without having to worry about the width of your crossbow. It will provide you more shooting opportunities than ever before. 
It shoots at 380 fps, which is mighty impressive for a weapon of this type. This sort of power can take down any North American game animals. It comes with a Pro-View 2 scope that provides amazing accuracy. Plus, it comes with three TenPoint pro elite carbon arrows so you're ready to go as soon as it arrives.
Key Features:
Shoots at 380fps 
Draw weight – 200 pounds 
Comes with Pro-View 2 scope
Axle to axle width – 6 inches 
Three TenPoint pro elite carbon arrows included 
Specification:
Brand

TenPoint

Model

Shadow NXT

Weight

7 pounds
Straying away from full package deals, we look at the Manticore standalone crossbow. This has a rope cocking device built right into it, so you won't have to fiddle around with this for ten minutes if you're just learning. It will save a lot of time, frustration, and embarrassment if you're in the presence of skilled hunters. Nothing shortens a hunting trip faster than finding out your fellow hunters don't know what they're doing.
With a great speed of 210 feet per second, your prey can be around the sixty-five yard line, and you'll be able to take them down like a true professional huntsman. A 150lb draw weight means you can use this as a teaching tool, especially if it's your son or daughter's first hunting trip with dear old dad. While the camouflage is meant for springy, summery woodland areas, it still blends in perfectly to just about any environment. With one of our hunting GPS devices, you will be able to have better orientation in the woods, so check them out.
Cobra System Self Cocking Pistol
If you're used to firing a pistol, then you're going to feel right at home with the Cobra System K-8025 model hunting crossbow. There's a lower-grade of power here, and you're paying the lowest price of any crossbow on our list. This is the best crossbow to just bring along with you if you want to give it a shot, but without completely abandoning your firearms for your hunting trip.
Those looking to convert to crossbow hunting will find the lightweight design and 165 feet per second power to be a great first look into how hunting crossbows can perform. When you think about the fact that there are some models, (including ones on our list here), that outdo this performance more than two-fold, you'll be coming back for a more powerful crossbow in no time.
CenterPoint Sniper 370 Hunting Crossbow
Line up for the most silent shot of your crossbow-using career. Do you know what the biggest problem with hunting deer is? They're not only quiet, nimble creatures who can evade you faster than you can hit them—even with bullets—but they're super noise sensitive. They can hear a sound from over a mile away, pinpoint where it was, if it's a threat, and start high-tailing it from there. You don't want that; you want to bring home the biggest buck antlers your friends have ever seen. You need a silent shot that has the best chance of being a one-hit K.O.
With CenterPoint's crossbow package, you get a non-illuminated sniper rifle scope, which is optimal for long-distance shots, particularly on larger prey. If you're a crossbow enthusiast, then you're well aware that the length and weight of your bolts matters. When you use CenterPoint's model, there's a much broader spectrum for which bolts are going to work, and which aren't. Quad limbs give you that impressive power that's going to knock your prey right out, and the lightweight design means it's not going to weight a ton slung over your shoulder, either. Thee integrated string suppressors are going to make you an unseen threat to your prey—guaranteed. To make hunting easier, check out our guide to the best hunting binoculars.
Hunting Crossbow Buyers Guide
If you're new to the world of hunting crossbows, (or even if you're not), there's a bunch of information that you're probably unaware of. You can't use any hunting crossbows manufactured before 1980 (for deer hunting, their most common practice), and they must have a draw weight of at least 125lbs. Keep in mind that any territory in the United States prohibits the travel of a cocked crossbow; if you're going to travel, play it safe and keep it as disassembled as you possibly can, and in a protective case.
Q: What Is A Hunting Crossbow?
A: Unlike regular drawstring bows, hunting crossbows are legal weapons you can use for hunting. They're primarily used in hunting American whitetail deer, and possess an extreme amount of power depending on which caliber you purchase. Hunting crossbows are able to take down prey silently, with more aggression than civilian-legal bullets, and often times, save you from having to clean fragments out of your kill.
Every single state has different laws and regulations on what they will allow for hunting crossbows. You can usually find similar laws on travelling over state lines, so long as your crossbow is disassembled, or at the very least, not cocked. Look up your home state, and if you plan on travelling our-of-state to hit a hunting trip, be certain to map out your path, and be aware of all the laws in the drive-through states. It may sound like you're over-planning, but getting stopped for speeding in an unknown state can lead to a whole lot of trouble if you don't know their laws for your equipment.
Uses & Benefits
Hunting crossbows, despite their power and intimidation factor, should never even be thought of as a viable means to self-defense. When you use any potentially-lethal form of self defense, even in the sanctity of your own home, it gets tricky. Your uses should stick solely to hunting, and primarily, hunting deer. Using this on smaller animals can be considered overkill. When you fire off the first shot of a crossbow, if you haven't already, you'll see exactly what we mean.
You can also use crossbows in controlled areas for target practice. One of the most fun target practice sessions you will ever have is with a hunting-grade crossbow. Witness the power firsthand, and get an appreciation, and respect, for the abilities of a crossbow. These can also be used for sporting events and competitions.
The benefits of using a crossbow primarily include hunting. However, it's been proven that using a crossbow for sport actually increases a great deal of your personal dexterity, patience, and lung capacity. When you're going to line up for the perfect shot, you're going to hold your breath. When you aim for the target, you're going to account for everything: windspeed, trajectory, and every little detail in between, right on down to your personal skill. It's a beneficial sport.
As we stated, the most common reason to get a crossbow revolves around hunting. When you hunt deer, the last thing you want is them evading you, but it's one of the most common occurrences. If you happen to find a small group of deer, you know as well as we do that one gunshot is going to send the rest of them running. Hunting crossbows are silent, and can usually get the kill on the first bolt, if you're precise with your aiming. It can also allow you to quickly load another bolt, and target another deer before they make off into the distance.
Different Types Of Hunting Crossbows
Crossbows come in a multitude of different types. For the most part, you're going to come across compound and recurve bows. Since they aren't used for warfare anymore, (circa 6th century, China,) and are used solely for sport, whether hunting or competitive, it's very uncommon to come across another type. Here's a quick list of the types of crossbows you can buy today:
Recurve
Compound
Pistol
Rifle
Bullet
Repeating
We're going to get into the two most common crossbows: recurve and compound, which are your best bets when hunting. Since we've narrowed own crossbow use to a few select areas, you're best to go with one of these two types. While the others still have their advantages, they are mostly used to introduce you to how crossbows function in the physical world, and prepare you for high-grade, powerful recurves or compounds.
Compound Vs. Recurve
The two types of crossbows that reign supreme: compound and recurve. It may be difficult to determine which one is right for you. At the end of the day, it may come down to preference, provided you are adept enough with each type of bow right off the bat.
Compound Crossbow – Benefits
With a compound crossbow, the string or strings are attached to a system of pulleys, which can connect to cables on the limbs. When you go to pull back on the trigger, you can feel the string naturally draw back, which enacts the system to assist you in firing. If you're planning a two to three day trip, compound bows are going to offer less energy input on your part, and allow you to hunt for longer durations without feeling the effects on your body.
Recurve Crossbow – Benefits
Compared to just about any other type of crossbow (including compound models / scopes), you're going to get a much longer draw length with a recurve, which in turn can lead to longer effective firing distances. You want to hit that deer that's over a hundred yards away? Recurve it. These allow hunters to fire from further distances, but beware one flaw: you'll need a bowstring silencer to make this stealthy. After the shot is fired, there's a loud, persistent ring. Recurve bows are generally used by experienced, skilled hunters with vast prior experience.
Weight Requirements
We see draw weights on a lot of these models on our list, but what do they really mean? You need to have a minimum of 75lbs of draw weight, accompanied by a minimum of 25 inches of stock length. The longer the stock length, the more powerful the bow (in most cases). Most of the time, you'll see three-foot long stocks (36 inches) when you ante up to draw weights of 150lbs-175lbs. These signify your pounds of kinetic energy, and do not come as a minimum threshold of personal bodyweight for use. Crossbow draw weights cannot be lower than 75lbs for one reason: cruelty. If you're going to kill an animal for sport, do it right. While it's been stated that you can effectively kill a whitetail deer with as little as 40lbs of draw weight, you could also severely injure the animal and end up torturing it instead. This is just one of the reasons as so why there are minimum draw weight requirements on legal hunting crossbows in the United States.
Sign Up Now
GET THE VERY BEST OF GEARHUNGRY STRAIGHT TO YOUR INBOX