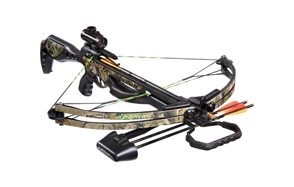 Barnett Jackal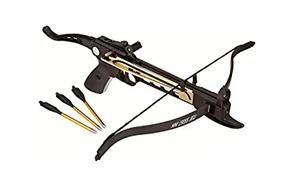 Cobra System Self Cocking Pistol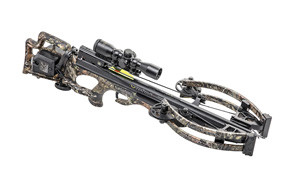 TenPoint Shadow NXT Crossbow Package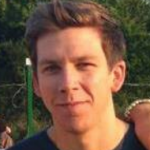 Let's not beat around the bush—hunting crossbows are insanely cool, and alternatives to those who either don't know how to use a gun, or don't wish to ever use a gun. Moralities aside, every hunter out there can benefit from a crossbow. Crossbow bolts are larger and more impactful than a single bullet, even from a high-powered rifle. More than that, if you're hunting noise-sensitive creatures, like deer, you're going to alert them when the barrel pops. Using a hunting crossbow is going to conceal your movements, keep you stealthy, and help you garner less attention from game. Time to get your trigger finger ready for a whole new experience.
The Best Hunting Crossbow
Hunting Crossbow Buyers Guide
If you're new to the world of hunting crossbows, (or even if you're not), there's a bunch of information that you're probably unaware of. You can't use any hunting crossbows manufactured before 1980 (for deer hunting, their most common practice), and they must have a draw weight of at least 125lbs. Keep in mind that any territory in the United States prohibits the travel of a cocked crossbow; if you're going to travel, play it safe and keep it as disassembled as you possibly can, and in a protective case.
Q: What Is A Hunting Crossbow?
A: Unlike regular drawstring bows, hunting crossbows are legal weapons you can use for hunting. They're primarily used in hunting American whitetail deer, and possess an extreme amount of power depending on which caliber you purchase. Hunting crossbows are able to take down prey silently, with more aggression than civilian-legal bullets, and often times, save you from having to clean fragments out of your kill.
Every single state has different laws and regulations on what they will allow for hunting crossbows. You can usually find similar laws on travelling over state lines, so long as your crossbow is disassembled, or at the very least, not cocked. Look up your home state, and if you plan on travelling our-of-state to hit a hunting trip, be certain to map out your path, and be aware of all the laws in the drive-through states. It may sound like you're over-planning, but getting stopped for speeding in an unknown state can lead to a whole lot of trouble if you don't know their laws for your equipment.
Uses & Benefits
Hunting crossbows, despite their power and intimidation factor, should never even be thought of as a viable means to self-defense. When you use any potentially-lethal form of self defense, even in the sanctity of your own home, it gets tricky. Your uses should stick solely to hunting, and primarily, hunting deer. Using this on smaller animals can be considered overkill. When you fire off the first shot of a crossbow, if you haven't already, you'll see exactly what we mean.
You can also use crossbows in controlled areas for target practice. One of the most fun target practice sessions you will ever have is with a hunting-grade crossbow. Witness the power firsthand, and get an appreciation, and respect, for the abilities of a crossbow. These can also be used for sporting events and competitions.
The benefits of using a crossbow primarily include hunting. However, it's been proven that using a crossbow for sport actually increases a great deal of your personal dexterity, patience, and lung capacity. When you're going to line up for the perfect shot, you're going to hold your breath. When you aim for the target, you're going to account for everything: windspeed, trajectory, and every little detail in between, right on down to your personal skill. It's a beneficial sport.
As we stated, the most common reason to get a crossbow revolves around hunting. When you hunt deer, the last thing you want is them evading you, but it's one of the most common occurrences. If you happen to find a small group of deer, you know as well as we do that one gunshot is going to send the rest of them running. Hunting crossbows are silent, and can usually get the kill on the first bolt, if you're precise with your aiming. It can also allow you to quickly load another bolt, and target another deer before they make off into the distance.
Different Types Of Hunting Crossbows
Crossbows come in a multitude of different types. For the most part, you're going to come across compound and recurve bows. Since they aren't used for warfare anymore, (circa 6th century, China,) and are used solely for sport, whether hunting or competitive, it's very uncommon to come across another type. Here's a quick list of the types of crossbows you can buy today:
Recurve
Compound
Pistol
Rifle
Bullet
Repeating
We're going to get into the two most common crossbows: recurve and compound, which are your best bets when hunting. Since we've narrowed own crossbow use to a few select areas, you're best to go with one of these two types. While the others still have their advantages, they are mostly used to introduce you to how crossbows function in the physical world, and prepare you for high-grade, powerful recurves or compounds.

Compound Vs. Recurve
The two types of crossbows that reign supreme: compound and recurve. It may be difficult to determine which one is right for you. At the end of the day, it may come down to preference, provided you are adept enough with each type of bow right off the bat.
Compound Crossbow – Benefits
With a compound crossbow, the string or strings are attached to a system of pulleys, which can connect to cables on the limbs. When you go to pull back on the trigger, you can feel the string naturally draw back, which enacts the system to assist you in firing. If you're planning a two to three day trip, compound bows are going to offer less energy input on your part, and allow you to hunt for longer durations without feeling the effects on your body.
Recurve Crossbow – Benefits
Compared to just about any other type of crossbow (including compound models / scopes), you're going to get a much longer draw length with a recurve, which in turn can lead to longer effective firing distances. You want to hit that deer that's over a hundred yards away? Recurve it. These allow hunters to fire from further distances, but beware one flaw: you'll need a bowstring silencer to make this stealthy. After the shot is fired, there's a loud, persistent ring. Recurve bows are generally used by experienced, skilled hunters with vast prior experience.
Weight Requirements
We see draw weights on a lot of these models on our list, but what do they really mean? You need to have a minimum of 75lbs of draw weight, accompanied by a minimum of 25 inches of stock length. The longer the stock length, the more powerful the bow (in most cases). Most of the time, you'll see three-foot long stocks (36 inches) when you ante up to draw weights of 150lbs-175lbs. These signify your pounds of kinetic energy, and do not come as a minimum threshold of personal bodyweight for use. Crossbow draw weights cannot be lower than 75lbs for one reason: cruelty. If you're going to kill an animal for sport, do it right. While it's been stated that you can effectively kill a whitetail deer with as little as 40lbs of draw weight, you could also severely injure the animal and end up torturing it instead. This is just one of the reasons as so why there are minimum draw weight requirements on legal hunting crossbows in the United States.