Best Tactical Knives in 2022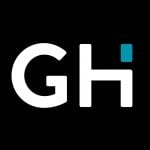 This product guide was written by GearHungry Staff
Last Updated
May 10, 2018
GearHungry Staff
GearHungry Staff posts are a compilation of work by various members of our editorial team. We update old articles regularly to provide you the most current information. You can learn more about our staff
here
.
GearHungry may earn a small commission from affiliate links in this article.
Learn more
Say the word tactical and what immediately springs to mind is probably some SWAT SAS style covert military operation involving an extremely dangerous situation and the skillful deployment of a combat weapon against some dastardly enemy. A tactical knife then, as opposed to a regular knife, sounds like it could be deadly, really deadly, put into the hands of an uneducated and inexperienced knife handler. Man has been using tactical knives since dawn began but the definition of what constitutes a tactical knife has evolved and developed over the years into the styles and blades we have available today. Can you really tell the difference though by looking at them and what are the major characteristics that make your knife technically tactical as opposed to just a regular one? Two main things really, design and functionality. For it to be a tactical knife it must, first and foremost, be fit for purpose. A tactical knife is a very versatile and all-purpose style utility knife and will assist you with literally a myriad of essential cutting duties as well as being a great form of self-defense and a valuable asset to someone in a critical first responder position. So let's delve in and review the 10 best tactical style knives from some of the leading manufacturers in this category.
The Best Tactical Knife
Smith & Wesson SWBG2TS Tactical Knife
So you've all heard about Smith & Wesson, their weaponry is legendary and their selection of knives is no exception. Whether you're a collector, into outdoor survival activities or one of the many and varied first responders to a crisis, Smith & Wesson is a brand that you can rely on and trust to deliver results and keep you safe.
Featuring a 4.4 inch Tanto serrated blade, this SWBG2TS Tactical Knife is versatile and multi-functional and will be your ally in many a situation. Combining the benefits of a glass breaker with an integrated seat-belt cutter and also featuring a honed cutting edge, there's no chance that this knife will let you down. Better still, it works whether you are left or right handed too and has exceptional serration blade making it the perfect outdoor survival knife.
Easy carry pocket clip for quick access
Durable high carbon black oxide 7Cr17MoV blade
Textured Trac-Tec handle inserts
Ambidextrous thumb knobs for easy handling
Liner lock for additional blade security
This knife isn't spring assisted
Unlocking the blade can be a 2 hand job
Definitely on the large side
MTech USA Xtreme MX-8054 Tactical Knife
Part of family owned business that's been around since 1982, MTech USA Xtreme MX-8054 Tactical Knife is one of their fixed blade offerings manufactured from high grade 440 stainless steel with a Tanto style blade that has absolutely been designed with durability and dependability in mind.
With its 5.5-inch superior steel Tanto blade and measuring an impressive 11 inches overall this is a serious, heavy duty knife featuring black serrations along its spine and a blood groove which is a great option for fans of camping, hunting and outdoor exploits. The handling and grip are secure, no matter what the weather conditions and there's an extended guard for extra peace of mind and security. Comes with an integrated lanyard hole so that you can attach an additional cord to wear around your neck, or simply operate in and out of the nylon sheath which is included.
Safe and secure with heavy duty nylon sheath
5.5-inch blade with powerful serrated cutting edge
Lanyard hole to wear round neck
Superior grip for wet weather handling
Extended guard for added protection
Fixed blade lacks flexibility
Finger loops on small size for larger hands
Leg strap ill fitting, regular complaints it's too small
Benchmade Contego 810 Tactical Knife
Benchmade really are the benchmark when it comes to quality manufactures of knives globally, specialising in tactical, rescue, every day, outdoor, hunting and survival weapons since 1988. Their Contego foldable tactical knife is testimony to the durability and quality of the steel they use and is a real powerhouse of a tactical knife with a host of features you are going to love whether you are hunting addict or working in a first response service industry.
It's big, brash and aggressive. Made of CPM-M4 stainless steel to provide exceptional resistance and toughness whilst at the same time having the flexibility and ease to be operated one handed and ambidextrously too. This is a prime example of a reverse Tanto blade and will support you in all your tactical applications with a powerful tip and a carbide glass breaker incorporated. The Contego 810 is ready for anything. The only question is, are you?
Manufactured from highest grade M4 steel
Water and moisture resistant
Strong AXIS lock and ambidextrous operation
Reverse Tanto style blade
Comes with deep-carry pocket clip
Tool Logic SLP2 Tactical Knife
This really is the ultimate compact "pocket rocket" of tools combining both a sharp serrated folding edge blade with a tonne of exceptional and unique features and benefits you'd expect from the Tool Logic brand. They really have thought of just about everything you might require whilst out on your tactical pursuits!
Where do we even get started when it comes to features? First up it has a 3 inch partially serrated blade with easy one handed thumb notch action. It also features a magnesium alloy fire starter, great for when you are trying to get bonfires and campfires started outdoors in difficult weather conditions. It's stacked with other survivor style safety features that will stand you in good stead if you get lost whilst out on an expedition. With a loud emergency whistle and a waterproof flashlight, Tool Logic SLP2 Tactical Knife could end up being a life saver. It also very handily comes with a safety lock as well as a belt clip for easy on the go transportation. Just attach to the top of your tactical pants or belt and you are ready to answer the call of the wild!
Combination folding blade and multi-purpose survival tool
3 inch serrated stainless steel blade
Handily clips to your belt or pocket
Integrated waterproof whistle and flashlight
Small, compact and easy to transport
Perhaps a little small for some
Limited in its "cutting" applications
The Gerber brand was established back in 1939 in Portland, Oregon and has since gone on to develop an Internationally recognised reputation when it comes to manufacturing high quality problem solving products for hunters, soldiers and tradesmen alike. Innovation and design are at the heart of all Gerber knives and this Assisted Opening fine edge knife is no exception with its advanced mechanism allowing for fast, one-handed deployment when you need it the most.
Gerber Contrast AO Knife feels good to hold and handle, It's light weight but sturdy featuring quality G-10 steel which means its highly durable and impervious to rust and adverse weather conditions. It's been intelligently and smartly designed to both look and perform well. With its matte black handle and contrasting blade this tactical utilitarian style knife keeps a low profile. Don't be fooled by its light weight handling either, it really can tackle all kinds of heavy duty jobs and with its pocket clip for easy carrying, you literally won't want to leave home without this knife by your side. Make sure you also check out Karambit Knives guide for more great products like this.
Assisted Opening 2.0 mechanism for fast one handed operation
Light to carry and easy to handle
Fine edge for accurate, smooth cutting
Lanyard hole for attaching cord
Pocket clip for easy portability
Some users might experience difficulty with the opening mechanism
Described by many as a tactical masterpiece, this 2 stage knife was designed by Texan Robert Carter who took his inspiration from the clean lines of American fighter jets and the look and feel of the famous Ruger Rifle from which its name has been derived. It's ruggedly unapologetic, sturdy and solid looking.
Ruger 2 Stage Veff is a fine example of a folding tactical knife with a heavy duty serrated edge and a rugged looking design that was inspired by the Ruger Rifle. It features a solid stonewashed, quality 3.58 inch Veff blade and comes with a 4-position clip making it not only the perfect go to every day carry knife but one that won't let you down whatever the situation.
Folding knife with firm lock assist
Compact serrated blade
Multi position pocket clip
Another fine tactical knife offering from the experts at Gerber. This is what is known as a modified Tanto blade and is constructed from S30V blade steel but finished with a black ceramic coating. This gives the Decree incredible rust and corrosion resistance so you can be confident that this knife is manufactured to last.
Easy to slip into your pocket for on demand daily access and deployment the Decree has textured rubber moldings to provide a firm and comfortable grip in any situation. With its modified Tanto blade, you get superior piercing and cutting ability but this blade is also easy to keep sharp. With partial serrations along the blade you get even more advanced cutting power and with the addition of a tempered steel glass breaker housed in the pommel, this knife will allow the operator to easily get to work in any rescue operation.
Rapid and easy deployment
Textured secure all weather grip
Tanto point provides superior piercing quality
Tempered steel glass breaker
Durable S30V steel blade with ceramic coating
No protective sheath
Complaints pocket clip too tight
Schrade M.A.G.I.C Folding Knife
First up we'd best explain what is literally so MAGIC about this folding knife from Scharde. Well, what it stands for is Multipurpose, Assisted, Generational and Innovative Cutlery. So now you know! Translated into every day speak that means you are getting one of the easiest to open knives currently available on the marketplace today with its dual patented, assisted opening mechanism.
With a 2.8-inch stainless steel blade and a total knife length of 7.1-inches, Schrade M.A.G.I.C Folding Knife is easy to carry and even easier to handle. It additionally comes with a pocket clip carry system meaning that this really can be part of your everyday carry. Its ergonomically designed and comfortable to handle too and can be used regardless of whether you are left or right handed making it the perfect multi-purpose folding knife.
Dual patented assisted opening mechanism
Ambidextrous handling
Reliable liner lock and safety lock for security when open and closed
Pocket clip for everyday carry
Complaints that over time the locking mechanism fails
Prone to releasing inside your pocket
Spyderco Assist Carbide Combination Knife
This was originally designed with emergency fire and rescue professionals in mind and therefore is marketed as a truly unisex knife. That's also why they called it the "Assist" knife. Made in Japan from superior quality VG-10 stainless steel it has a black fibreglass reinforced nylon handle which is bi-directional meaning the knife can easily be operated with both forwards and reverse actions and ambidextrously too.
Designed and intended for professional use, this is a no nonsense, easy to use and uncomplicated knife that delivers a flawless and dependable performance every time. It features a Cobra Hood which is essentially a metal cap that effortlessly guides your thumb for super quick and efficient opening and deployment. As you'd expect from a knife intended to be used on rescue missions, it also has a built in survival whistle and a retractable carbide tip glass breaker. One of the best Spyderco knives out there!
Plain edged tip for detailed cutting
Ergonomically designed comfort fit handle
Bi-directional carry and operation
Built in survival whistle
Tac-Force TF-705 Tactical Spring Assisted Knife
When it comes to tactical knives, there's a huge range in prices. You can spend $200+ on a tactical knife or you can spend less than $10 and get something like the Tac-Force TF-705. Of course, this knife isn't going to have as good edge retention, the spring mechanism won't work as well, and it won't be as durable. But, having said all of that, we still think it's a really great product. And, there are over 12,000 positive reviews on Amazon that agree with us. 
Probably the most impressive thing about this budget knife is the quality of the blade. Made from blackened stainless steel, it's much sharper than you'd expect and has a semi-serrated edge for cutting rope. The handle is made from aluminum and features an integrated bottle opener and a glass breaker for emergencies. On top of that, it has a spring-assisted mechanism that can be operated with one-hand for rapid opening. In short, if you're looking for a budget knife, they don't come much better than the Tac-Force TF-705.
Competitively priced 
Multipurpose aluminum handle 
Sharp semi-serrated blade
Locking mechanism doesn't work perfectly 
Tactical Knives Buying Guide & FAQs
Here are some of the most commonly asked questions we've found regularly require more clarification on when it comes to your ownership of a Tactical knife.
Q: What are the main uses for a tactical knife?
A: Tactical by name so therefore tactical by nature right? You're purchasing a high precision knife because you need it to be really fit for purpose. That could mean that you need a reliable blade when you are on an important rescue mission as a first responder. You might be part of the valued military forces and need something that can see you safely through combat even? Perhaps you want something that will provide with valuable peace of mind and additional security for you and your family when your self-defence is threatened? There are a myriad of uses and reasons for owning a tactical style blade that will depend on your individual circumstances and requirements. Hard wearing and dependable, tactical blades are also fabulous allays accompanying you on a survival style outdoors weekend when who knows what foes you might come up against. Used only as a last resort as a weapon and therefore not to be confused with a fighting or automatic knife, your tactical knife will assist you with all kinds of tough outdoor activities like hunting, cutting rope and rigging as well as preparing your catch of the day!
Q: What blade sizes do tactical knives come with?
A: Generally speaking, most tactical knife blades are going to measure in somewhere between 3.0-5.5 inches and whilst you can get much longer and more extreme variants, most are going to fit somewhere within this spectrum.
Tactical blades materials and shapes
Again, not to be confused with a purely dedicated fighting knife which is likely to be much simpler in its design, the tactical blade will have a couple of noteworthy features that really differentiate it apart. It could be either straight or curved in design, with a short easy to operate handle and for the most part these days, is likely to be of a foldable action although there are always exceptions.
When it comes to the kind of material your blade has been manufactured with, then that will in large be down to the budget you've allocated to spending on your blade. Damascus steel is a very popular material for modern day blades still forged using the same traditional techniques. Other alternatives might include cr17 High Carbon and Sandvik 14C28Nm. There are a lot of blades available these days that are constructed from inexpensive Chinese steel and whilst these might be budget friendly they are more likely to corrode quickly so try and stick to a higher grade stainless steel or even a Titanium composite for real durable quality.
Important features that tactical knives need to have
Design features are perhaps one of the most important considerations as usually the design will have been adapted to meet the purpose. If you are going to be using your tactical knife, utility style, on survival and hunting expeditions, you will most likely need to stab attacking animals, cut through leather and clothing perhaps or even use as an improvised saw. That being the case, features like a serrated edge are worth considering.
Besides the all-important comfort, fit and obvious design features, think about how you are going to transport your tactical blade too. When it comes to a knife like this you really only have two options, fixed or folding. Do you also need your knife to be fitted with clips mounted on the handle to give you increased stability and sheathing or do you want a dedicated sheath only or indeed neither?
Also consider whether you might want to operate your knife one handed? This is an important consideration if easy accessibility is important and you want to be able to quickly whip out and use your tactical blade.
Q: Can a tactical knife be used a rescue knife?
A: Absolutely yes. Depending upon the make of knife that you are purchasing, many have been designed with the fire and rescue emergency professionals in mind and will combine additional useful features like a glass breaker and might also include a handy integrated whistle for attracting attention.
Tactical pocket knife handles
Your tactical knife will feature two distinct key component parts. The blade itself and of course the handle. You will most likely want your handle to be both ergonomic so that its comfortable and reliable to use and also have plenty of grip to assist you in wet weather conditions.
Your handle could be made of anything from plastic, to leather, stainless steel to even wood and clearly the more robust and durable the handle material, the better it is going to last and be protected from the elements and wear and tear.
The handle should fit comfortably in your hand, regardless of how you are holding it (forward or perhaps a reverse grip) or whether you happen to be left or right handed. You want something that is ambidextrous affording you plenty of flexibility and control.
Ideally you also want a material that's not going to absorb too much oil, sweat or water for example so that you can retain a nice, tight, balanced and stable grip.
Q: Do tactical blades come with clips?
A: Again, depending upon what make and brand of knife you purchase, yes, many do come with pocket clips allowing you to easily attach your knife to your pants or inside your pocket for a discreet every day carry. Some may come instead in their own protective sheaf. A pocket clip is handy as it is much easier to carry, store and generally transport around.
Q: What locking mechanisms are available on tactical pocket knives?
A: A lock is something that you'll be considering if you've gone for a folding style tactical knife. As with all things in life, you get what you pay for so if you value your fingers, buy quality! If you've purchased a folding knife it will likely come with one of the following three locking mechanisms; lock back, frame lock or liner lock.
Q: Is carrying a tactical knife legal?
A: The simple answer is, it's best to check out your own State's rules and regulations and be vigilant when you are on the move and travelling between areas. Legislation is constantly changing too so you need to keep your knowledge up to date and stay on the right side of the knife-laws. Ownership law states that anything deemed as a "deadly weapon" can't even be owned and that's why the Bowie knife remains illegal.
When it comes to the physical act of then carrying a weapon, it will depend on the length of the blade and also on its primary intent. So a knife whose purpose is to be used as a weapon will indeed be illegal under certain State laws. As a rule of thumb, a knife intended for utility purposes (such as pocket knives and multi-tools for example) with a blade of less than 2.5 inches should be fine and in other circumstances it will be about the concealment element so the larger the blade the more visible it needs to be.
It's complicated, so best to play it safe and better still, make sure you do your homework.
Sign Up Now
GET THE VERY BEST OF GEARHUNGRY STRAIGHT TO YOUR INBOX