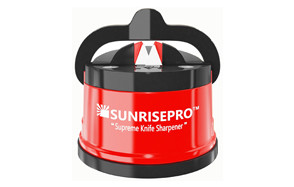 Sunrise Pro Knife Sharpener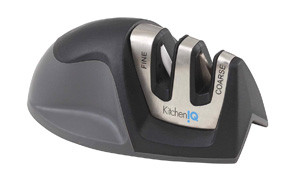 KitchenIQ 50009 Edge Grip 2-Stage Knife Sharpener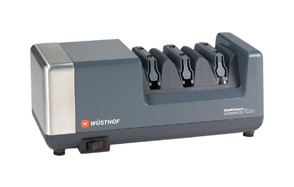 Wusthof PEtec Knife Sharpener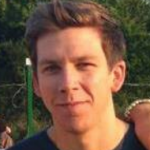 Sharp knives make the culinary world go round but finding the best knife sharpener isn't as simple as walking into the store (do people still walk into stores?) and grabbing the first sharpener that presents itself. There are different types of electric sharpeners, some that are straightforward and some whose sharpening process involves as many as 3 or 4 stages. If you're looking to keep things simple by using a sharpening stone well, there are 3 different types of them as well – oil, water and diamond – and they each have their pros and cons. So it can be confusing.
Fortunately our product review experts have put their noses to the grindstone (so to speak) for you and come up with a comprehensive list of the 14 best knife sharpeners on the market today. They've cast a wide net that includes everything from the most elaborate mechanical devices to the simplest sharpening sticks and stones so you're bound to find one that fits your needs, temperament and budget. Keep in mind that any opinions expressed here are those of our experts.
The Best Knife Sharpener
Knife Sharpeners Buyers Guide
Suitability - Your desired knife sharpener must be suitable enough for the job in hand. For longer blades, you will need a correspondingly large knife sharpener, and for very sharp blades, a hard abrasive material such as sharpener will be needed. Quite frankly, the sharpening material of the knife sharpener should always be harder than the blades of your knife.
Safety - To prevent mishaps with your sharpener, it is recommended to only for a product that has proven itself when it comes to safety. Most of these listed sharpeners are encased which helps prevent direct harm to the body.
Power and Wattage - Although many household appliances are known to consume a lot of energy, since the sharpening process is under a minute long, the electric knife sharpeners we have enlisted use very little power.

Knife Sharpeners FAQ
Q: How does a knife sharpener work?
A: The principle of a knife sharpener is very simple. There are different materials which are suitable for sharpening knives. The abrasive material must always be harder than the blade to be ground. If the knife is then treated with a sharpening steel, grindstone, or an electric sharpener, the abrasive material will cause the burr to reposition and align.
Q: Can I sharpen scissors with a knife sharpener?
A: It is not advisable to sharpen craft scissors or any other type of scissors with a knife sharpener as you might end up with unwanted burrs and rough edges. It is better to purchase sharpeners made specifically for scissors.
Q: Do knife sharpeners cause damage to knives?
A: Damage can be prevented with the use of a quality knife sharpener, you are on safe grounds. Additionally, it's vital to avoid using knife sharpeners aggressively, especially those that are manually operated sharpener as it may cause the edges chip off quickly.
Q: How often can you use a knife sharpener?
A: Depending on the type of knife and how you use it, you can have your knives sharpened three to four times a year if you rarely use them. However, if used regularly, the right time to sharpen a knife is actually before each use. When sharpened regularly, you have a well-honed knife that never gets dull. But it's also enough if you sharpen your knife as soon as it gets dull. What's more, knives made from stainless steel or carbon steel usually require sharpening after every use.