Best Skateboarding Bags In 2022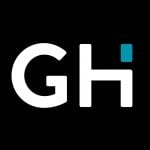 This product guide was written by GearHungry Staff
Last Updated
February 6, 2020
GearHungry Staff
GearHungry Staff posts are a compilation of work by various members of our editorial team. We update old articles regularly to provide you the most current information. You can learn more about our staff
here
.
GearHungry may earn a small commission from affiliate links in this article.
Learn more
The best skateboarding bags are a great way for you to get around town, to school, or chill out when not on the board without worrying about carrying it under your arm and knocking into lovely old ladies as you stride by them. If you ever go traveling to the best places for skateboarding, a skateboard bag is also useful for keeping it safe and secure without risking the bus driver or luggage agents slinging it carelessly away.
Regardless of when or where you use your skateboard, finding an excellent solution to keeping it safe when you're not hitting halfpipes or rattling down the pavement (with a grind thrown in here and there) is crucial. With these skateboard bags, you'll find a range of quality protection, intuitive designs, and overall convenience that ensures no matter where you go, you're favorite board is secure.
But it's about more than keeping just the board safe, you need enough space for everything else, whether that's a water bottle, skateboard shoes, your phone and charger, or even your laptop. Luckily, these bags have it all, and then some.
The Best Skateboarding Bag
Thrasher Magazine Embroidered Skateboarding Bag

It's a logo you see just about everywhere nowadays, so it's no surprise that we've chosen the Thrasher Magazine Embroidered Skate Mag Logo Duffel Bag as our best choice for the best skateboarding bags. This bag is perfect for those on the road, traveling to tournaments or who just want to check out every skatepark in the world.
The large main compartment gives you plenty of space to store your extra gear, while the bottom straps keep the skateboard secure, and some board might fit inside the bag itself. There's a heavy duty zipper that ensures the bag stays secure, and if you're worried about people taking a peek inside, you can seal it with a padlock.
On each end you'll find a medium-sized pocket to store anything you need to grab in a hurry such as a water bottle or power bank, and the adjustable shoulder strap means it's comfortable for you to carry as you need and shift the weight if desired.
Those who love to decorate their cars, books, or laptop with stickers will enjoy the assorted sticker set that comes with it so you can show your support for Thrasher, even if you've never actually read the mag yourself. Overall, it's a fantastic, well-made, and reliable skateboarding duffel bag, we just wish there was a little variety with the colors, because imagine how confusing that might be if there are a bunch of skaters all traveling at once.
Key Features:
Large main component
Heavy duty zipper
Medium side pocket each end
Front embroidered logo
Adjustable shoulder strap
Skateboard carry straps on base
Assorted sticker set included
Standard boards capable of fitting inside bag
Spacious enough for additional gear

If you're after a skateboarding bag that's so much more than just a skateboarding bag, the Ronyes Skateboard, Basketball, Laptop, Travel Backpack is the one for you. As the name suggests, it's versatile and appeals to a wide range of hobbies, which is especially useful if you like to dip your toe in as many activities as possible.
The polyester construction is durable and guarantees a reliable exterior that feels well made and sturdy and the waterproof coating protects your gadgets and devices on the inside. The buckle closure is adjustable to adapt it to the size of your skateboard, and they are also secure to keep the board in place.
What we really love the most though – aside from the adjustable straps – is the built-in USB so you can keep your phone or tablet charging while on the go without taking up any extra space in the backpack. This is one of the first examples of such technology we've seen, at least we think it is, so there's no surprise we're impressed.
The organized pockets make it an excellent choice for a college backpack or a school bag, and the ergonomic shoulder straps mean it feels comfortable no matter how much you pack inside. The top carry handle is also useful, and the convenient side pockets may not be able to store your water bottle, but there are still options for your wallet, keys, and more.
Key Features:
Polyester construction
Buckle closure
Waterproof coating
Adjustable board straps
Built-in USB
Organized pockets
Specification:
Brand

Ronyes

Weight

1.6 ounces
Ergonomic shoulder straps
Separated compartments
Versatile purpose
Zippers are not as durable as we'd like
Hubro Designs Slimfit Skateboarding Bag

The Hubro Designs Slimfit Backpack II is an excellent bag for your regular or off-road skateboard that does exactly the job you need it to and then some. For one, it's versatile, offering 3 ways to use and carry it including on your bag, over the shoulder, or if you want to show off your lifting strength, you can carry it in your hand to impress everyone around you.
Those with longboards will adore the fact you can slide larger boards inside with little issue, and the durable metal hardware ensures durability and quality, which is exactly what you need from a skateboarding bag, or any bag at all, to be honest. However, while it fits most longboard, there are some that are still not suitable.
There are two exterior pockets to give you some extra space for storage and means you don't need to keep dipping into the main compartment when on the move, because we know how many things slip and slide around, especially during bumpy rides. The padded lining throughout ensures the board and anything you do keep inside stays safe from damage, and the heavy duty zippers prevent tearing.
The exterior boasts a 600D water resistance so everything will be okay, relatively, anyway, if you get caught in a storm. The double stitching is tough, and the shoulder straps are stowable to for when you don't need them.
Key Features:
Suitable for boosted longboards
3 ways to carry
Durable metal hardware
Two exterior pockets
Padded lining throughout
Heavy duty zippers
Specification:
Brand

Hubro Designs

Weight

3.6 pounds
Stowable backstraps
600D water resistant exterior
Durable double stitching
Is not suitable for all longboards
187 Killer Pads 'The Standard Issue' Skateboard Backpack








If you already know about what the boys and girls at 187 Killer Pads can do, then the 187 Killer Pads 'The Standard Issue' Skateboard Backpack will excite you more than you might care to admit. Just like their superb knee pads and elbow pads, this backpack is ready to handle any situation short of being launched into a volcano, and even then we're not entirely convinced we'd bet against it.
The heavy duty velcro straps keep the board secure and in place to ensure comfortable movement with little to zero swinging when you're on the move, and this complements the extreme durability that you'll find across every other inch of the backpack. Most impressive is the ballistic and abrasion-resistant 1000D fabric which keeps everything you store inside safe from pouring rain and any apocalyptic scenarios you encounter.
The shoulder straps are padded and adjustable to help you find the right fit, and the heavy duty zippers are another feature that shows you that this is a backpack you can trust. The double layer handle is easy to grab and sling over your back, and the breathable mesh panel keeps you cool when on the move.
Inside, you'll enjoy intuitive storage options which make it a great for school, college, or even a work backpack, but the overall design, as tough as it is, might look and feel a little basic for some people's preferences.
Key Features:
Heavy duty velcro straps
Extreme durability
Ballistic abrasion-resistant 1000D fabric
Intuitive storage
Padded and adjustable shoulder straps
Heavy duty zippers
Specification:
Brand

187 Killer Pads

Weight

1 pounds
Custom logo pulls
Integrated double-layer handle
Breathable mesh back panel
Design might feel a little basic for some
Eastsport Multi Compartment Skater Backpack

Simple, perhaps, but that doesn't matter when you get something as affordable and as effective as the Eastsport Multi Compartment Skater Backpack. The polyester construction ensures protection and durability, while the zipper closure is high-quality and secure to keep your bag from splitting open at the worst possible time. The zippers also glide better than your standard backpack, so you'll never be stuck fiddling around with them.
Inside, there's an oversized compartment which offers plenty of space for whatever you need every day. At the back, there's an additional tech pocket for your laptop or tablet. But just because they call it a tech pocket doesn't mean you can't do what you want with it, and there's always space for a notebook or your favorite paperback, too.
The dual velcro front straps are secure, but unlike other options, they are not adjustable, so not all skateboards will fit comfortably within, and this could be a deal breaker for some of you. If not, though, there's still a lot to enjoy about it, including side mesh pockets to put your key within easy reach or your water bottle to keep you hydrated during those long sunny days at the skatepark.
There's a limited lifetime guarantee, which provides peace of mind and demonstrates the quality you'll have on your hands, or rather your back, and with such a straightforward but ultimately reliable backpack, you can enjoy many years with it. For more quality bags for active men, check out our guide to the best gym bags.
Key Features:
Polyester
Zipper closure
Oversized main compartment
Interior tech pocket
Dual velcro front straps
Side mesh hydration pockets
Easy glide zippers
Comfort rubberized top carry handle
Limited lifetime guarantee
Not all skateboards will fit comfortably within straps
Eastsport Double Strap Skater Multipurpose Backpack




The Eastsport Double Strap Skater Multipurpose Backpack is another fantastic choice that's available at a great price and delivers a versatility that is too often overlooked when searching for specific products. You'll get multiple front zipper pockets to store everything you need day to day, and inside there's plenty of room to keep whatever you need.
The whole backpack ensures your comfort throughout the day, and it's made possible with high density foam that absorbs the pressure and impact with every step. At the top of the backpack, the rubberized handle makes it easy to pick up and won't dig into your palms if the rest of the pack is too heavy.
At the front, the straps are velcro, but like the other Eastsport backpack, they're not adjustable so that could be an issue for some. As for the rest of the pack, the durable polyester ensures longevity, and the hanging side loops give you a little extra, even if it's just a stylistic choice.
At the front, shoulder strap chest clips help improve your posture and relieve any pressure from walking all day long, which is certain to help you when you're on the lookout for somewhere to test your skateboarding skills regardless of whether it's a 'proper' place or not. There may be better options out there, but for the price, this stylish backpack is still a superb choice regardless of skill level or age.
Key Features:
Multiple front zipper pockets
Spacious interior
Ergonomic high density foam backpack
Rubberized top handle
Velcro front straps
Durable polyester material
Specification:
Brand

Eastsport

Model

116910-SDT

Weight

1.4 pounds
Versatile purpose
Hanging side loops
Shoulder strap chest clip
Skateboard straps are not adjustable
Element Mohave Skate Backpack

With a streamlined style suitable for much more than skateboarding, the Element Mohave Skate Backpack is something that we should all aspire to own at some point in our lives. The 600D polyester exterior keeps everything safe and sound, and the fabric is tough enough to handle many tumbles from the board just when you thought you had it.
The buckle straps at the front are secure which means this is a backpack that you can trust to keep you board in place when walking through the neighborhood or traveling abroad, and they contrast beautifully against the color to make them easy to spot and adjust when needed. When needed, you can stow these straps to make it easier to handle.
The full 30L capacity means there's enough interior space for a wide range of whatever you need, but the laptop sleeve probably won't fit laptops larger than 15". The front and side pockets offer extra possibilities, especially providing space for skateboard tools when you need to undertake some heavy maintenance before a big tournament. These pockets and compartments are kept safe the zippers, so don't worry about losing anything if you fall off while wearing this backpack.
The sternum system is adjustable, and the 3D air mesh design keeps you comfortable on long days, meaning it's a great regular or travel backpack as well as a skate one.
Key Features:
600D Polyester exterior
Buckle skate straps
Total 30L capacity
Internal laptop sleeve
Zipper closure
Convenient front zip pocket
Specification:
Brand

Element

Model

MABKGMOP-OWO-OS-A

Weight

1.64 pounds
3D air mesh
Adjustable sternum system
Stowable skate straps
Laptop sleeve is not as large as we'd like
Element Adult's Sparker Backpack








Likewise, the Element Adult's Sparker Backpack is another great product that will provide lots of options for those, especially if you're looking for versatility in your backpack options. This is a little different to that we've selected already because it doesn't actually have any board straps, at least none that we can see, anyway, which immediately raises some concerned.
It's not the end of the world, though, and there's still the chance to slide your board through the back straps and balance it there, although you might find it a little annoying. This will be down to preferences more than anything else, though.
There's no use dwelling solely on the cons, though, so we'll give you a rundown of why this backpack rocks. There is one main compartment, which isn't great for the disorganized, but it's large enough that you can fit most of your everyday items inside without fail.
You can use it as a laptop backpack, since there is also a laptop sleeve, so it's not all chaos inside the pack, and with the water bottle side sleeves, color blocking material and a sturdy front zip pocket, there's enough variety and useful features to make it a decent enough choice if you're after a backpack that isn't just for skateboarding, but instead something you can use anywhere, anytime, and for any occasion.
Key Features:
600D polyester
One main compartment
Water bottle side sleeves
Front zip pocket
Color blocking material
Technical grip pullers
Specification:
Brand

Element

Weight

1.35 pounds
Laptop sleeve
30L capacity
Padded air mesh back
No straps for the skateboard

Available in a variety of designs, the Burton Kilo Backpack is a skateboarding bag for those who just cannot make up their mind. Whether you want the timeless Desert Duck or add a splash of color to everything with the Festival Camo among a wide range of other choices, there's something for everybody.
The front wedding provides an excellent way to keep the skateboard secure, and the ergonomic shoulder harness helps to balance that weight without causing too much of a strain on your back and shoulders. The durable polyester ensures longevity no matter where you go or how long you're away from home.
Inside, you'll enjoy a spacious compartment but there's also the chance for easy organization to keep everything where it needs to be to make access easy whenever you need. The external accessory pockets give you further options, and the velcro secured slip pocket allows for an extra dimension.
However, be aware that it isn't as spacious as it might appear on pictures, so while most people will find little wrong with what they find, it may not be suitable for everybody. If you're someone who likes to pack as much as they like with them wherever they go, this may not be the right backpack for you. For everyone else, though, enjoy. You may also like some of the best ultralight backpacks from our list, so be sure to check them out.
Key Features:
Durable polyester construction
Front webbing
Large internal space
Easy organization
Ergonomic shoulder harness
Velcro secured slip pocket
Specification:
Brand

Burton

Model

136491W18

Weight

1.45 pounds
Multiple styles and colors available
External accessory pockets
Adjustable sternum strap
May not be as spacious as it appears on pictures
Skate Home The Longboard Backpack




Our final choice for the best skateboarding bags is the straightforward and simple, but also rather genius Skate Home The Longboard Backpack. The nylon material is durable and provides spectacular protection for whatever you carry inside.
There is one large pocket, which is ideal for your board, whether it's a longboard or standard-sized skateboard, along with anything else you can fit inside. However, it's better for longboards, so keep this in mind. The small pocket, on the other hand, is ideal for tools, travel wallets, keys, and your phone. This pocket is protected by a sturdy zipper, and there are two buckles on either side which helps keep it in place.
The shoulder strap is padded and adjustable to help you find the perfect fit for you, and the shoulder carry design helps to distribute the weight to ensure comfort and reduce strain and aches when you're on the go.
The unique design means the backpack is lightweight, which further adds to the comfort levels, and means you won't stick too much inside just for the sake of taking it with you. It might not be as spacious as some of the other options we've selected so far today, but if you're someone who needs a dedicated backpack for your skateboard that you won't feel tempted to use elsewhere, this is a great choice that's something a little different to what you normally see. This bag would also make a perfect gift for skateboarders you can't go wrong with.
Key Features:
Nylon material
Longboard suitable
One large pocket
One small pocket
Padded shoulder strap
Shoulder carry design spreads weight
Specification:
Brand

SKATE HOME

Model

Longboard Backpack

Weight

1.3 pounds
Adjustable carry straps
Lightweight
Secure buckles
Better suited to longboards than regular skateboards
Sign Up Now
GET THE VERY BEST OF GEARHUNGRY STRAIGHT TO YOUR INBOX