Best Glass Water Bottles In 2022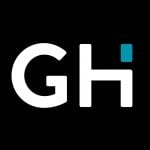 This product guide was written by GearHungry Staff
Last Updated
March 25, 2019
GearHungry Staff
GearHungry Staff posts are a compilation of work by various members of our editorial team. We update old articles regularly to provide you the most current information. You can learn more about our staff
here
.
GearHungry may earn a small commission from affiliate links in this article.
Learn more
These days, people are moving away from buying plastic bottles of water. Instead, more and more of us are buying reusable glass bottles for our everyday hydration needs. This isn't just because of the obvious environmental benefits, there are also financial and health benefits. Filling your bottle up at home is much cheaper than buying a new one every day and glass bottles are usually free from chemicals like BPA, BPS, phthalates.
So, you know the reasons for making the move, but where do you start? Don't worry, we've done the legwork and searched for the best glass water bottle, so you don't have to.
The Best Glass Water Bottle
Ello Syndicate BPA-Free Glass Water Bottle
We've chosen this glass water from Ello to be our Best Choice product on this list. Ello Botle is the perfect glass water bottle because it looks just as good at the gym, on your desk, or even on your towel whilst you're chilling at the beach. When you buy a glass water bottle, you'd better like it, because you're going to be taking it everywhere with you. It comes in ten different color options, so you can find one that perfectly matches your style. Plus, they're the type of pastel colors that are really popular at the minute.
The glass itself is odor-free and stain-free, which is important because you're going to use it every day. The other important thing is that the glass doesn't give the water any weird taste, which this bottle does excellently. There are some reviews on Amazon where people are complaining about it getting moldy, but as long as you clean it regularly and dry it thoroughly, it shouldn't be a problem. On that note, it's also dishwasher proof.
One of the things that a lot of glass bottle manufacturers don't think about is a one-handed operation. Whether you're driving your car or working out in the gym, you can open the Ello bottle with your free hand. Then, you drink directly from the glass, which a lot of people prefer. The bottle is covered in a protective silicone sleeve that, not only protects it from breaking when you drop it, it also makes it much easier to carry. 
On top of that, it's got an integrated carry loop that lets you wrap it around your wrist and it easily fits in any car drink holder. It's free from BPA, phthalates, PVC, lead, and cadmium, so you can drink away with a free conscience. 
Key Features:
20-ounce
Protective silicone sleeve
Integrated carry loop
10 color options
Free from BPA, phthalates, PVC, lead, and cadmium
Dishwasher-friendly
Specification:
Brand

Ello

Model

852-0841-040

Weight

13.6 ounces
In the last review, we talked about how important the design is on a glass water bottle. These days, most of us care about the way we look. That doesn't just mean having the right car, the right clothes, and the right haircut. You've got to get everything right. A glass water bottle is an extension of your image. The Soma glass water bottle has a fantastic looking design. From the pastel-colored sleeve to the bamboo cap, it has a peaceful and minimalistic design. In fact, we think it's the perfect water bottle for the kind of person who likes to do yoga in the park. It's got ten color options ranging from white to mint green and eggplant. It's the modern vegan water bottle.
It's made from a high-quality, 100% borosilicate that will withstand changes in temperature much better than standard glass. However, it says that the glass is shatter-resistant, which we think is pretty misleading. A quick read through the Amazon reviews will throw up plenty of stories where people have knocked their bottles over and they've shattered. Because the sleeve doesn't cover the whole bottle this could be a problem, especially if you're clumsy. The bottom line is if you're prone to dropping things, look elsewhere.
On the plus side, the rubber sleeve is easy to grip onto and the bottle is slightly smaller than the other two featured so far. At just 17 ounces, it's perfect for smaller hands and will still carry enough liquids to keep you hydrated. The smaller size also means that it will slot easily into any handbag, gym bag, or drinks holder.
The bamboo twist cap is definitely one of the best features. Not only does it look fantastic, but it's also super strong and will last forever. Plus, it has a wide-mouth opening that makes it very easy to sip from. You don't have to fit your mouth all the way around the lid, but instead, just sip from it like you would a normal drinking glass. 
Key Features:
17 ounces
Protective silicone sleeve
Bamboo twist cap
10 colour options
100% borosilicate glass
BPA-free
Specification:
Brand

Soma

Model

Water Bottle

Weight

1 pounds
Contigo Purity Glass Water Bottle
The first thing to say about the Contigo Purity Glass Water Bottle is that its great value. You can't find better reusable glass water bottles for less than $10. Yeah, you read that right – $10! We're not even sure how they're making money from these bottles, but that's for them to worry about, not you! It looks like a much more expensive bottle, which is good for those of you that want to look great on a budget. You can get it in a few different color options, and it has a similar silicone sleeve to the Takeya bottle.  
But, is the bottle itself any good? The simple answer is yes. It's made from high-quality glass and covered with a silicone sleeve that has a window so that you can see how much of your beverage is left inside. The lid is designed to be completely leak-proof and is extra wide so that it's really easy to drink from. It also has a convenient carry loop that's attached to the lid, so you can hang it from your fingers without having to carry the whole bottle.
It's completely free from plastic and BPA, and it's safe to put in the top rack of your dishwasher. But, probably the biggest selling point of this bottle is the Contigo Lifetime Guarantee. The company will send you a brand-new product if there are any workmanship issues, defective products, or if you need a replacement lid. We think that's a pretty impressive customer service offer for a product that cost less than $10. Even if you aren't completely sold on this bottle, it's probably worth hedging your bets and giving it a try. Even if it breaks, you can get another one free of charge. That's why it had to be our Best Value glass bottle. Be sure to also check out our list of the best portable water filters for more great items like this.
Key Features:
20 ounces
Protective silicone sleeve
Leak-proof lid
6 color options
BPA free
Dishwasher friendly
Contigo Lifetime Guarantee
Specification:
Brand

Contigo

Model

72907

Weight

1 pounds
ZULU Atlas Glass Water Bottle with Flip Lid
If you looked at the Zulu Atlas bottle, you wouldn't know it was made from glass. But on closer inspection, you can tell that it's a glass bottle that's completely covered in a silicone sleeve. It's supposed to look really sporty but instead has ended up looking like something from an alien spaceship. But, we actually quite like the design. Whichever way you look at it, you can tell that it's made for people who love to work out. Because the silicone sleeve covers the whole bottle, it's much more durable than most of the other bottles we've featured. If you look at any glass bottle on Amazon, they will have at least a couple of reviews from customers who are complaining that it shattered. This bottle just has one, which speaks volumes.
It has a one-touch flip lid that comes with a lock, so it shouldn't open up when you don't want it to. Some people have complained that these bottles are prone to leaking, but we didn't find any evidence of that. Also, there's only a couple of reviews mentioning this, so we think they were probably just faulty products. Attached to the back of the lid is a handy carry loop. This is much better than a lot of carrying loops because it's flexible. It's easy to attach to a bag or hang onto something.
Like all high-quality glass water bottles, it's free from BPA, BPS, phthalates, and PVC. The glass itself won't bleach, stain, or smell, which makes it absolutely perfect for the kind of people who go to the gym every day and don't always get time to thoroughly wash their bottle. And, when you do get time, it's completely safe to go in the dishwasher. Don't forget to also check our guide to the best flasks.
Key Features:
20 ounces
Protective silicone sleeve
7 color options
One touch flip lid
Integrated carry loop
BPA, BPS, PVC, and phthalate free
Dishwasher friendly
Specification:
Brand

ZULU

Model

952-0361-022

Weight

1.28 pounds
ZULU Studio Glass Water Bottle
This is our second glass bottle from Zulu. As you would expect, this one also has a futuristic sporty vibe to it. Except this bottle pulls it off a lot better. There are three different color options – grey/green, mint, and pink – and they all look fantastic. It's almost completely covered in a silicone wrap but has a little bit of glass showing near the base of the lid. This does make it slightly more vulnerable to breaking, but it should still be able to withstand being dropped.
But, the main difference with the ZULU Studio Glass Water Bottle is its size. It's a whopping 26 ounces, which makes it much bigger than a plastic water bottle and the biggest bottle on this list so far. Of course, the advantage of this is that you can fit much more liquid inside to keep you hydrated on a long run or a big session at the gym. But the downside is that you've got to carry it. Zulu claims that it's for on-the-go use, but you'd better have some pretty big hands if you're going to carry this around with you. Because of this, we'd say it's probably more geared towards a bigger guy.
The Zulu Studio glass water bottle has a locking lid with a loop at the back so that you can attach it to a bag or carry it easier. However, there are some reports of the lid being poor-quality and not working properly. They do claim that it's leak-proof, but we'd guess that it's probably not. On the plus side, if you complain to the company, they will probably send you a few replacement caps to stop you from leaving a bad review. The product is free from BPA and BPS and is safe to put in your dishwasher.
Key Features:
26 ounces
Protective silicone sleeve
3 color options
Locking lid
Integrated carry loop
BPA, BPS free
Dishwasher friendly
Specification:
Brand

ZULU

Model

839-0199-436

Weight

1.24 pounds
Ferexer Borosilicate Glass Water Bottle
The Ferexer Glass Water Bottle is our last option with a bamboo lid. There is definitely something zen about this design and it almost feels like it makes you want to do yoga and eat more quinoa. Anyway, this bottle offers something a little different than we haven't seen yet. Every other bottle has a silicone sleeve protecting the glass bottle from breaking easily. Instead, this one has a removable neoprene sleeve, which is the same material that they make wetsuits out of. The material itself is pretty tough and is good in extreme temperatures, but it's definitely not going to be as tough when you drop it from a height. As well as being less protected, it could be quite easy to lose the sleeve if you removed it to clean or it fell off. However, on the plus side, it makes the bottle much easier to wash. And, it means you could remove the sleeve and use the bottle like a normal glass container.
Because it's made from borosilicate glass, it can withstand temperatures from -20ºC, right up to 100ºC (the boiling point of water). That means you could use it to freeze drinks in the summer and to drink coffee and other hot drinks in the winter. The bottle itself is also pretty wide. Not only does that make it super easy to drink from, but it also means that you can fit tea bags, ice cubes, and other things inside.
The bottle is free from BPA and lead and doesn't contain any BPS, BPF, or PVC. Plus, the company offers a complete money back guarantee. If for any reason, you aren't satisfied with the bottle, you can send it back to the company and they'll refund your money or send you a new one. You can't beat that kind of customer service.
Key Features:
32 ounces
Removable neoprene sleeve
3 color options
Bamboo lid
Integrated carry loop
BPA, BPS, BPF, PVC, and lead-free
Money back guarantee
Specification:
Brand

Ferexer

Model

USFERX-FLT1000

Weight

1.15 pounds
Epica 18-Oz. Glass Beverage Bottles – set of 6
This six set of Epica 18-Oz Glass Bottles is ideal for food preppers, fitness freaks, and busy parents. If you want to keep fresh, cold water ready to drink at all times, this is the way forward – just grab a bottle out of the fridge and get on with your day. You can also use them to keep smoothies, fruit juice, and anything else you've made at home. The bottles are air-tight and eco-friendly. Plus, they're designed to go in the dishwasher, so you don't have to spend time washing them out after every use. The well-designed stainless steel lid ensures that the bottles don't leak. They are lined with an O-ring for extra protection and have an extra-wide mouth for easy drinking. If you're looking for the perfect set of glass bottles to have around the house, you've found them. You could also use them for work or the gym but we'd recommend buying a protective sleeve to fit over them.
Key Features:
Set of six 
18oz 
Eco-friendly 
Air-tight 
Leak-free stainless steel cap 
Dishwasher-friendly 
Specification:
Brand

Epica

Model

Epica-6-18oz

Weight

5.74 pounds
Sign Up Now
GET THE VERY BEST OF GEARHUNGRY STRAIGHT TO YOUR INBOX