Last updated:
28 Aug 2020
7 Best Snowboards (Review) In 2021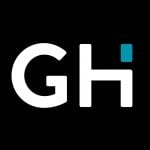 This product guide was written by GearHungry Staff
Published
November 18, 2019
Support us! GearHungry may earn a small commission from affiliate links in this article.
Learn more
Every rider has their own style, their own board type, and their own preferences when it comes to snowboards. It's like an artists' paint brush; it has to be just right. We've spent our fair share of time on snowboarding trails, mountains, and even frozen-over golf courses all in the search of shredding as much powder as possible. Your innate skill demands the best snowboards to give you better grip, better height off of jumps, and an overall smoother ride. Well, we've taken care of that last part—these are the best snowboards available, each fitting different riding styles and aesthetic preferences.
The Best Snowboard
Snowboard Buying Guide
How We Chose Our Selection Of Snowboards
Reviews – Reviews give us an opportunity to learn from others' experiences. You can tell a well-written, openly critical and intelligible review apart from the rest of them, and those are what drive better choices and brand/product insights. We use these to help develop our shortlist prior to testing. While some of these boards initially came as personal recommendations from the Gear Hungry staff, others required more in-depth research and analysis before we ordered and tested them ourselves. Needless to say, the entire test phase was ripper fun.
Price – The dinero dictates the final decision. Snowboards get pricey (we know you know that, but man there are some expensive ones out there), and you have to weigh what's worth it versus what's not worth your time. It's difficult to determine pricing, but after personally putting these board to the test, it was easier to distinguish what was worth the cost. We took budget-friendly pricing into account as best we could.
Features To Look For In Snowboards
Size – Sizing snowboard equipment is always a bit tricky, but thankfully snowboards are pretty straightforward. Look to the weight and other factors, such as the width and length, to properly determine how the board is going to perform for you. Size is related to your height and weight as well, so be sure to get something that fits your body style.
Shape – The tips on either end of your board make an impact in your aerodynamics and how you raise off the snow during a jump. For example, freestyle snowboards have twin tips, but a freeride board usually has no tips at the end. These shapes are important, and should correlate to your preferred riding style.
Binding – Your snowboard and binding go hand-in-hand. The binding is relative to the snowboard length, and each foothold is spaced accordingly to account for the average height and leg span of the rider. Binding information usually has a narrow range of shoe/boot sizes that it will take, so be sure that you don't find the perfect board that ends up with binding that doesn't suit you. You can customize this later if you still want to get the board, but it drives up the cost.
Length – Length is one of the deciding factors in your weight distribution and center of gravity. Newcomers to snowboarding will often question why the length matters, and make comparisons to skateboards and how their length doesn't change often. It's a different set of rules. Your COG structures your balance on your board, and the length dictates your reaction time and turning radius/speed as well. There are over a dozen board lengths designed to fit different snowboarder heights.
Camber – Camber boards are the polar opposite of rockers. These board styles use two points of contact (the pressure from your feet) to weigh down the board and dictate how it will turn and glide. Cambers are one of the most common type of snowboard you will see, and have a slight bit of drag compared to rockers.
Rocker – This is the opposite of a camber board type. Built with a fully flat design, this takes the weight of the rider and evenly distributes it amongst the entire board length instead of in two primary spots. Rockers have more glide to them, which is why more pro boards are rockers than cambers.
Width – Another feature that's relative to your size and weight. Ideally, the width of your board will have about 0.5" of overhang from your boot on either side. Most of your foot will rest on the board, with a tiny bit of overhang. If this doesn't feel right or impairs your ability to continue riding, don't worry; they make ultrawide boards for that. Ultrawide boards basically offer more control at the cost of rapid turning.
Flex – You're going to hit a jump, and you're going to land; all that kinetic energy transfers into pressure on the board. Flex is important, otherwise you're going to have a lot of maintenance and a few replacements in your not-so-distant future. There is a flex rating system, ranging from 1-10. On the 1-2 end, it's softer and more flexible (but more fragile), and steadily increases in firmness and durability as the numbers climb. The tricky part is finding your ideal flex rating for your riding style.
Material – Snowboards have come a long way in their basic designs, and the number of materials that are used during construction. Snowboarding gear can include foam, fiberglass, top sheets, wood, metal, plastic, resin, rubber foil and glue, just so name a few. Mind you, each of those material categories have sub items (i.e., different sources of wood, glue ratings, etc.). The materials matter, but you'll know how reliable they are based on the flex rating and user reviews.

Types Of Snowboards
All-Terrain Boards – All mountain snowboards are designed to be ridden in one direction, and come with the more versatile variety of traits for every type of rider. They're the best beginner board, and work well for veteran snowboarders who want to shred with a balance of handling and speed. These tend to be the least expensive boards as they're in the highest demand.
Powder Boards – These are a ton of fun. Powder boards are typically wide snowboards with a funny split in the back end of eh tail. Towards the front, it widens to create a bellowed tip, which helps with gliding on the top of the snow instead of plowing through it. You'll see most powder boards as rockers so you aren't dragging in the fresh powder.
Indoor Boards – These are variants of all-terrain boards, usually featuring a stiffer board on the flex rating scale. The reason behind this is that there's usually just a single slope in one direction at indoor snowboarding and skiing resorts, so you're not trying to account for nature's variables and changes in terrain. Admittedly, these are fairly flimsy and built to be cheap.
Split Boards – Just as you'd imagine, these split right down the middle. The point is that you don't have to take off the binding, but you can split the board and walk uphill like they were a pair of short skis. You reconnect them before heading downhill. These aren't very common, and they come with a slightly increased danger rating if your board splits while you're going downhill.
Freestyle Boards – It's time to let your skill control the direction. Freestyle boards are almost always super flexible, lightweight, and narrow for quicker turns and faster knee-jerk reactions. These are by no means beginner boards, so you should only grab one of these if you're really looking to shred and put your years of experience to the test. Because the flex rating is always low, these are usually inexpensive to obtain.
Freeride Boards – Freeride snowboards are super stiff boards on the higher end of the flex rating scale with a singular directional tip. They're fairly narrow and basic in construction, but as a result, you don't have to pay a ton out of pocket to get one of these beauties. If you want a little more speed and a lot more control, this is the way to go.