Best Knee Pads In 2022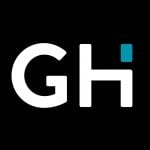 This product guide was written by GearHungry Staff
GearHungry Staff
GearHungry Staff posts are a compilation of work by various members of our editorial team. We update old articles regularly to provide you the most current information. You can learn more about our staff
here
.
GearHungry may earn a small commission from affiliate links in this article.
Learn more
Whether you're doing sport, on the job, or doing some much-needed maintenance around the house, knee pads are a fantastic tool to save your joints from aching and breaking after some intense activity. The best knee pads offer this essential protection for when you're down on your knees all day, bracing yourself for impact during the big game, or simply trying to get through the day without feeling the pang of growing older.
It's hard to ever feel the same following a knee injury, and it can vastly alter the way you live your life, and might even cut a promising sporting career too many years too short. Just like you need to wrap your hands or wear a helmet, knee pads will make whatever you're doing easier and more comfortable, and you'll also feel great the next day, for a change.
The Best Knee Pad
Bodyprox Protective Knee Pads




The Bodyprox Protective Knee Pads come in a set of 2 for full protection next time you feel your knees are about to take a battering. They boast versatility, being suitable for a variety of applications including work, such as construction or grocery store shelf stacking, and for protecting your knees during sports.
They're also excellent for helping to rehab following a knee injury or even surgery, and they stay in place all day without you needing to shift them around. The high-density foam is tough, although it wears down a little too quickly if used too frequently, while the design is ergonomic and lightweight to provide optimal comfort for all day wear. 
While secure, these knee pads still deliver excellent mobility and feel more natural than other options available, and can help promote blood circulation while also preventing the dreaded next-day muscle soreness so you can attack your games and projects feeling fresh and fit. Make sure you also check our guide to the best knee sleeves.
Key Features:
Snug and secure fit
Non-slip feature
No strap system
Unisex design
Provides freedom of movement
Protects knee and prevents injury
Increases blood circulation
DEWALT DG5204 Professional Kneepads

Unlike the other models that promise knee protection on smooth floors and surfaces, the Dewalt Professional Knee Pads dare to do even more. They protect and support the knees on practically all surfaces and terrains without leaving marks on the knees or the floors. These hard rockers would take on practically any terrain without compromising your comfort and this is why; they were simply made for such work environments. The exterior hones a heavy-duty cap that covers the entirety of the knees, ensuring nails, broken glass or any other harmful objects don't hurt the knees. And made with ballistic poly material, they offer reliable durability and long term use on any surface. What's more, to ensure the overall durability of these kneepads, the design is held together with well-reinforced seams that hold both the extra hard and soft materials together. This prolongs the longevity of the kneepads ensuring they can be used long term with no parts annoying falling apart.
In addition to its heralded durability, the adjustable neoprene straps make it easy to reposition the pads exactly where you want them. Additionally, the slip buckle-fastening system features large buckles that are easy to access and use, they are equally reliable enough to keep the extra comfortable padding on the knees throughout work time. And also featuring a gel technology that is placed over a closed-cell foam padding, the knee pads provide extra comfort on the knees and a cushioning base that makes all the difference. Your knees stay pampered and protected while you keep carrying out tasks without distractions. Extra hard on the outside and irresistibly soft on the insides, these kneepads provide the ultimate knee protection needed for work environments that pose more of a challenge. You may also be interested in some of the best walking canes from our list, so check them out.
Key Features:
Ballistic Poly Materials
Neoprene strap system
Non-skid kneepads
Gel technology and foam padding
Specification:
Brand

DEWALT

Model

DG5204

Weight

1 pounds
Toughbuilt KP-G3 Gelfit Thigh Support Stabilization Knee Pads

Most protective knee pads focus solely on the knees; providing adequate comfort, a base that covers the knee cap and protects it from foreign or sharp objects. The Toughbuilt KP-G3 Gelfit Thigh Support Stabilization Knee Pads go the extra mile to curb muscular pains and discomfort by providing a cushioning gel-infused base. Unlike other basic kneepads, there's a protective base for the thigh as well, taking the extra pressure of the lower thighs while evenly distributing the weigh each part bears. This works great for work-situations that demand long or frequent kneeling or squatting on hard platforms. Such work can take a toll on the knees and back if there's not adequate padding or support base to bear the harsh grudges of the hard floor. What's the point of enduring after-pains or discomfort when there are knee pads that reliably work and are built to provide enhanced support to the knees and thighs?
In addition to that, they guarantee stability while still allowing free mobility and side-to-side movements with not much restriction. It doesn't just do this for the knees and lower thighs but for the upper shin as well. In actuality, it keeps the upper shin off the ground which actually reduces the pressure on the ankles, making for a more convenient balance on the ground. Kneel on them, crawl around in them, they are designed to keep their form without rolling off the knees or sliding down annoyingly. With the natural knee, thigh and shin shape in mind, these kneepads were constructed to ergonomically embrace them. This ensures that the afore-mentioned parts stay comfortable while you're working, in a relaxing gel and foam padding that guarantees ultimate convenience.
Key Features:
Gel fit and foam design
Thigh support
Ergonomic knee and shin design
Abrasion-resistant 1680D fabric
Specification:
Brand

Toughbuilt

Model

TOU-KP-G3

Weight

2.6 pounds
NoCry Professional Knee Pads



The NoCry Professional Knee Pads are one of the best work pads on the market for when you're working on your hands and knees all day long. This tough and no-nonsense pair will provide excellent protection working in the yard, on the construction site, or at the workshop and will help ease the strain and stress on your knees so you can still feel fresh at the end of the day.
The cross-over straps are easy to adjust if they don't fit right at first, and they sit comfortably over jeans or work pants. The soft gel core gives you the right amount of padding, while the EVA cushioning further adds to the experience and ensures easy, pain-free days.
As you can likely tell from the picture, they're durable both in the pad and the straps, but you may have to fiddle with the straps a little throughout the day as they may loosen, especially under constant pressure. Despite this, they're still a great option for more demanding situations, and if you're not completely happy with the pair you get, NoCry will find a replacement for you that you will love free of charge.
Key Features:
Heavy-duty thick poly shield
Quick-release slip-buckles
Durable EVA foam padding
Flexible neoprene straps
Specification:
Brand

NoCry

Model

NoCry8

Weight

1.28 ounces
Ideal for at home or professional use
Double-stitched prevents tearing
NoCry will replace is faulty
Require frequent readjustment
McDavid Protective Knee Pads

The McDavid Protective Knee Pads/Elbow Pad Compression Sleeves is our pick for the best knee pad if we're looking at value. The multi-purpose design means they are suitable for both arms and legs, allowing you excellent protection at your most abused joints while still coming at a superb price that other options may try to beat, but also fail.
They are durable and impact-resistant, but also provide the breathability necessary for more intense activity. Despite this breathability, though, they will make you a little sweaty if they're won over your clothes. The closed-cell foam padding also provides great protection and support to deliver excellent results and ensures your sporting life will last for a while longer.
The design is also ambidextrous, meaning they fit comfortably on both side limbs without feeling awkward, and unlike other, often more expensive knee pads, they stay secure around the areas with little need to be readjusted and shifted around, so all you need to do is focus on the match. If you like sports and staying protected, check out our guide to the best weightlifting belts.
Key Features:
Durable and impact resistant
Versatile application for knee or elbow
Easy to put on and take off
Breathable
1/2" closed-cell foam padding
Specification:
Brand

McDavid

Model

645

Weight

1 pounds
Wear on right or left limb
Comfortable protection
Stay secure on bare skin
Gets sweaty when worn over clothes
Fox Head Launch Enduro Knee Pad




The Fox Head Launch Enduro Knee Pad are our premium choice for the best knee pads around. Suited primarily for protection while riding, they keep your knees safe and combines with a slim design without impeding your pedaling so it feels, almost, as if you're not wearing anything at all.
The slip on design is easy to secure with the silicone gripped fixed around the hem to keep the knee pads in place whether you're taking a gentle pedal to the park, or looking to pull of something much more impressive. They run a size smaller than standard, though, so bear this in mind before making your purchase.
At nearly $60, they're not recommended for those who just need a set of knee pads for everyday use, but if you love the adrenaline rush of biking on trails and pulling off tricks, they're guaranteed to increase confidence and help you show off to your friends and anyone else who might be watching.
Key Features:
Pedal-friendly
Slip-on design
Silicone gripper inside top hem
Slim style
Lightweight and comfortable
Specification:
Brand

Fox Racing

Model

09562-006-L-Parent

Weight

1 pounds
Increase confidence on the trail
Suitable for sport and work
Fit well under jeans or work pants
Alpinestars Paragon Knee Guard

The Alpinestars Paragon Knee Guard is a high-range choice that delivers a pre-shaped ergonomic design and is very similar to our premium choice Fox pads. Despite this, the Alpinestars don't feel as bulky, but they still provide the protection against falls and tumbles on your bike or skateboard.
They offer a superb range of mobility and flexibility to make offer one of the most natural feelings around, and the breathable mesh ensures your stay comfortable when wearing the pads throughout the day. The elastic cuffs also secure the knee pads in place, so you don't need to focus on adjusting them in crunch moments.
However, they loosen too much over time, which for the price you're likely to pay isn't ideal. If you're not planning on using them all day, every day, this shouldn't be an issue, but for those who need knee protection and support in everything they do, you're better off looking elsewhere. Be sure to also check out our list of the best running belts for more great items like this.
Key Features:
Pre-shaped ergonomic design
Durable construction
Flexible
Breathable mesh
Convenient slip-on style
Specification:
Brand

Alpinestars

Model

Alpinestars

Weight

11.2 ounces
Targeted coverage and protection
Elasticated cuffs
Optimizes performance and maneuverability
Loosens too much over time

With a re-imagined and improved design, the Mizuno T10 Plus Kneepad is a fantastic choice for a variety of demands and environments. The enhanced foam provides the protection, while the heat insulating system ensures comfort when wearing them on mountain treks or snowboarding.
Closer to home, they're durable and can be worn at the gym or at the work site without causing discomfort, and if you need to be more discreet, they'll slip unseen under your trousers or sweatpants without bulkiness. If you need them for sports, they're a great pick for volleyball and boast an impact-ready design for the court.
While only available in one size, they're still suitable for most adults unless you're packing tree-trunk legs that can burst watermelons, and this size still provides crucial lateral support you don't always find with knee pads, making them ideal for people with chronic knee issues.
Key Features:
Slim design
Enhanced foam
No-fold style
Durable without being bulky
Heat-insulating
Specification:
Brand

Mizuno

Model

480121.9090.10.ONE

Weight

3.52 ounces
Great for volleyball
Good, affordable price
Provides lateral support
Only available in one size
Bucwild Sports Padded Compression Pro Knee Sleeves

The Bucwild Sports Padded Compression Pro Knee Sleeves come with 10mm EVA foam padding for top-quality protection on the court or field at a fantastic price. They're one of the coolest, most modern-looking options we've selected, and seem like something you'd see your favorite athlete's sporting in their run to the championship.
We can't promise you'll reach the same successes, but that's not important. What is important is how well they keep your knees safe. The precision sizing ensures a secure fit, and the polyester/spandex mix construction makes mobility a total breeze. However, while they fit around the knees and legs fine, they're a little short, which isn't a big issue, but might take some getting used to. Suitable for a variety of sports, they also come in a variety of colors, so you can match them with your team's uniform or your workout gear to complete the look.
Key Features:
10mm EVA foam padding
Sweat wicking material
Precision sizing
Easily maneuverable
Increases blood circulation
Specification:
Brand

Bucwild Sports

Weight

4 ounces
Suitable for football, wrestling, basketball, and more
100% free exchange guaranteed
Reduces soreness and speeds up recovery time

A tough, rough, and ready knee protector, the Brute Torq Knee Pad lives up to its name and is perfect for those who love throwing down and proving their superiority on the mat. These knee pads come with moisture wicking construction to stop the buildup of sweat and potential infections, and the breathable mesh back ensures long-lasting comfort, as you search for the pin.
Should you get caught in a single-leg crab, Figure Four Leg Lock or the dreaded Moss-Covered 3-Handed Family Gradunza, they will protect and support your kneecap, giving you chance to fight out of it without risking injury. The flexible style also allows for easy mobility that doesn't restrict while still ensuring protection should things get too intense.
All this sounds great, but the only problem is that they Torq is only sold in individual packages, so if you've got issues with both knees or just need a 2-pack, you must spend twice the amount which isn't ideal considering just one costs more than $20.
Key Features:
Moisture wicking material
Breathable mesh back
Protects and supports kneecap
Compression molded
Flexible style
Energy absorbing construction
Lightweight
Stays secure in place

If you're looking for a simple and no-frills option, the ASICS Slider are a superb product to pick, and Although they're only available in one size, they still fit between 12" and 18". This is sufficient for the average-sized adult male, and the ergonomic fit helps it conform to your leg for enhanced comfort.
They come as a set of 2 so even if you don't need them both, you'll still have a backup should one wear down. The wide coverage and low-profile PU panel also a large range of protection but also doesn't feel cumbersome on your leg to guarantee a comfortable fit and wear. Also included is the all-around padding to support other parts of the calf and thigh for certain applications.
They may be too bulky for some applications, though, so we'd not recommend using them for sports and activities where nimbleness is a must. For labor jobs and instances where you need support in intense, hard-hitting scenarios, they're an absolute steal at a price that deceives how good they actually are.
Key Features:
Wide coverage
Low profile PU panel
Ergonomic fit
Easy slide-on design
All-around padding
Specification:
Brand

ASICS

Model

ZD0152

Weight

10.4 ounces
Easy to wash
Great price
Added support brace for fatigue
Too bulky for some applications




Our final pick of the day are the Luwint Knee Pads which are constructed with a mixture of cotton, latex silk, and boasts a high density rebound sponge to provide the necessary support around the knee during intense activity, although we should mention that this foam may flatten if worn too often.
The ergonomic and lightweight design is also there to deliver superb comfort, and this helps provide easy freedom of movement and flexibility, while the elasticity makes it easy to put on and take off without having to struggle, saving precious time and preventing burns or rubbing.
Whether you need it for sport or the home, they're suitable for a variety of applications, and they'll slip easily over your work jeans if you need them on the worksite. As for sporting activity, the impact resistance makes them great for volleyball and basketball and even for goalies diving side to side in 5-, 7-, or 11-a-side soccer.
Key Features:
High-density strengthen foam
Ergonomic and lightweight design
Provides freedom of movement
Breathable
Good elasticity
Specification:
Brand

Luwint

Model

LW-Kp001

Weight

4 ounces
Multi-purpose style for sports and at-home
Keeps you warm in cold weather
Time saving style
Foam goes flat quite quickly
Knee Pad Buying Guide & FAQ
How We Chose Our Selection Of Knee Pads
As we always do when making our selection, we chose the best knee pads based on 3 essential pieces of criteria besides rigorous testing to ensure we picked the brightest and most effective options around.
Brand - We always search for the best brands available as these are the ones that deliver consistent quality with every product. In our selection, we looked for a range of great brands that all offer something a little different to one another so there are no two knee pads which feel exactly the same.

Price - Different demands and purposes leads to different price ranges. We know not everybody wants the most high-tec protective knee pads around, but at the same time, some may want an option that's more suitable and reliable than your standard low-range pair of knee pads. We wanted to find a range of affordability that allowed everyone with whatever needs to find the knee pads they require.
Quality - Quality is always an important factor and for keeping your body protected, we believe it is even more important. Using reviews and studying the construction and materials used in these knee pads, we could figure out the level of quality. If some knee pads seemed like they were mostly useless, they didn't make the cut. The ones you see above boast the quality we demand of every selection.
Features To Look For In Knee Pads
Before making your final decision on which knee pad is the best knee pad for you, check out these important key features to remember and look out for so you can be certain you're making the right choice.
The Fit - The fit is the most important feature to look for when shopping for the best knee pads. First, ensure you pick the correct size for you by measuring your leg and comparing it with the size guide to find which will fit best.
It's about more than just how it fits around your leg, though, and if you get the fit wrong, it will lessen the effectiveness of the knee pad, putting you at a greater risk of injury. Consider the elastic in the fabric and how well the closure mechanism works around your knee. If possible, try the knee pad on before buying it.
The Cushioning Material - The main purpose of a knee pad is protection and the different cushioning materials can affect that. Depending on what you need the knee pad for, you must consider which material will be best for you. Sportsmen will need cushioning to better protection them from hard impact, whereas tradesmen and workers who are on their knees all day need a material that's better for longer, more consistent pressure.

Adjustable Straps - While not essential, adjustable straps are useful when wearing pads over your work pants and also offer better versatility for different demands. They are the perfect option for tradesmen, construction workers, and similar professions, but they aren't easily worn on bare skin.
Durability - Finding long-lasting knee pads is vital to ensure you maintain consistent comfort throughout the weeks and months (and hopefully years) of needing them. If you use knee pads for work or sport every day, high durability is a must, as they will take more of a battering than if you wore them a couple of times a week. Consider how frequently you will the knee pads and look for ones with the durability to match these demands.
Weight and Length - Your knee pads should not be too heavy, but ones that are too light may not be as tough as you need them to be. When playing sport, a more lightweight but sturdy knee pad is better. Similarly, the knee pad should be long enough to stay secure on your leg and not leave any exposed areas to provide the best support and protection possible.
Types Of Knee Pads
Not all knee pads are the same, and these are the 3 different types of knee pads you'll come across that can all prove beneficial for different situations and demands.
Shell Caps - Shell cap knee pads usually use high-density materials such as plastic, rubber, gel or carbon fiber to provide the necessary protection, and inside of the shell, you'll find an elastic style that ensures a better ergonomic fit to ensure proper comfort.
Padding Caps - A simple and straightforward style, the padding cap knee pad uses soft but reliable and durable foam to protect the knee. This foam can range from PU, EVA, nylon, or neoprene, among other possibilities.
Hex Pads - Another popular style, hex pads comprise a honeycomb design that conforms better to the shape of the leg and knee. This is ideal for those looking for maximum comfort and flexibility, and they are typically made from impact-absorbent foam.

Knee Pad FAQ
Q: How do knee pads work?
A: Knee pads are not a strange and complicated technology, and they work by providing protection around the knee when working on hard floors or when there is potential for coming into contact with hard surfaces. More advanced and expensive knee pads provide support for the whole area around the knee while also delivering comfort and breathability.
Q: Why and where are knee pads used?
A: You can use knee pads for a variety of situations and purposes. Immediately, you're likely to think of protection when riding a bike or skateboarding, as the knees are one of the first things to collide with the floor when falling, but they work in more scenarios than you trying to relive your youth.
Knee pads are also useful during high-impact sports where you need protection from collisions with the surface. In volleyball and basketball, they are essential for saving your knees from smashing against the court, but they can also be useful in football, baseball, and wrestling. In these situations, knee pads can provide support along with protection to minimize the risk of twisting muscles and suffering injury.
Even if you're not a sporty or competitive person, knee pads are great for home and professional use, too. Many tradesmen and supermarket workers will wear knee pads either underneath or over their work pants to ease the stress and strain that comes from being on your knees carpeting, stacking shelves, or completing repairs all day long.
Some knee pads can also be used in tactical situations, outdoor activities, and hunting.
Q: How can I maintain my knee pads?
A: If you don't take proper care of your knee pads, you're likely to suffer the effects. Luckily, knee pads are not that challenging to clean, especially if you know how to clean them. As always, it's advised to follow the cleaning instructions on the label, and generally, you'll find you can't wash knee pads in the washing machine, but this varies between brands.
Instead, you can hand wash your knee pads with soap and water to prevent odor clinging to the material and building up, which could lead to bacteria growth.
Your knee pads will also loosen a little the more you wear them; this doesn't mean they're breaking, but are instead broken in. that being said, take care to not over exert them, as this can loosen them too much and will diminish the benefits of wearing knee pads.

Q: How long will it take me to get used to wearing knee pads?
A: It can feel a little weird when first wearing knee pads, even if you've bought a pair that claim to be slim fitting and lightweight. It will take a day or two at the most to get used to wearing your knee pads, but if you wear them frequently this feeling will quickly fade.
If you don't wear them too often, the same sensation will be there each time you put them on, but with a little flexing, you'll forget about them soon enough.
Sources:
Sign Up Now
GET THE VERY BEST OF GEARHUNGRY STRAIGHT TO YOUR INBOX