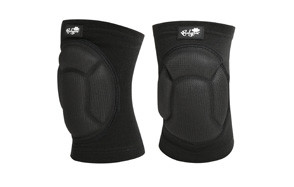 Bodyprox Protective Knee Pads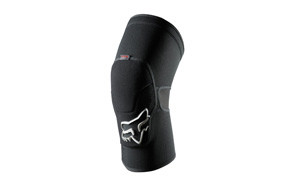 Fox Head Launch Enduro Knee Pad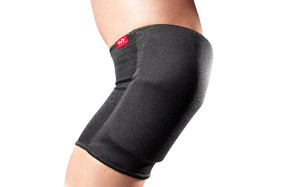 McDavid Protective Knee Pads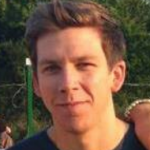 Whether you're doing sport, on the job, or doing some much-needed maintenance around the house, knee pads are a fantastic tool to save your joints from aching and breaking after some intense activity. The best knee pads offer this essential protection for when you're down on your knees all day, bracing yourself for impact during the big game, or simply trying to get through the day without feeling the pang of growing older.
It's hard to ever feel the same following a knee injury, and it can vastly alter the way you live your life, and might even cut a promising sporting career too many years too short. Just like you need to wrap your hands or wear a helmet, knee pads will make whatever you're doing easier and more comfortable, and you'll also feel great the next day, for a change.
The Best Knee Pad
Knee Pad Buying Guide & FAQ
How We Chose Our Selection Of Knee Pads
As we always do when making our selection, we chose the best knee pads based on 3 essential pieces of criteria besides rigorous testing to ensure we picked the brightest and most effective options around.
Brand - We always search for the best brands available as these are the ones that deliver consistent quality with every product. In our selection, we looked for a range of great brands that all offer something a little different to one another so there are no two knee pads which feel exactly the same.

Price - Different demands and purposes leads to different price ranges. We know not everybody wants the most high-tec protective knee pads around, but at the same time, some may want an option that's more suitable and reliable than your standard low-range pair of knee pads. We wanted to find a range of affordability that allowed everyone with whatever needs to find the knee pads they require.
Quality - Quality is always an important factor and for keeping your body protected, we believe it is even more important. Using reviews and studying the construction and materials used in these knee pads, we could figure out the level of quality. If some knee pads seemed like they were mostly useless, they didn't make the cut. The ones you see above boast the quality we demand of every selection.
Features To Look For In Knee Pads
Before making your final decision on which knee pad is the best knee pad for you, check out these important key features to remember and look out for so you can be certain you're making the right choice.
The Fit - The fit is the most important feature to look for when shopping for the best knee pads. First, ensure you pick the correct size for you by measuring your leg and comparing it with the size guide to find which will fit best.
It's about more than just how it fits around your leg, though, and if you get the fit wrong, it will lessen the effectiveness of the knee pad, putting you at a greater risk of injury. Consider the elastic in the fabric and how well the closure mechanism works around your knee. If possible, try the knee pad on before buying it.
The Cushioning Material - The main purpose of a knee pad is protection and the different cushioning materials can affect that. Depending on what you need the knee pad for, you must consider which material will be best for you. Sportsmen will need cushioning to better protection them from hard impact, whereas tradesmen and workers who are on their knees all day need a material that's better for longer, more consistent pressure.

Adjustable Straps - While not essential, adjustable straps are useful when wearing pads over your work pants and also offer better versatility for different demands. They are the perfect option for tradesmen, construction workers, and similar professions, but they aren't easily worn on bare skin.
Durability - Finding long-lasting knee pads is vital to ensure you maintain consistent comfort throughout the weeks and months (and hopefully years) of needing them. If you use knee pads for work or sport every day, high durability is a must, as they will take more of a battering than if you wore them a couple of times a week. Consider how frequently you will the knee pads and look for ones with the durability to match these demands.
Weight and Length - Your knee pads should not be too heavy, but ones that are too light may not be as tough as you need them to be. When playing sport, a more lightweight but sturdy knee pad is better. Similarly, the knee pad should be long enough to stay secure on your leg and not leave any exposed areas to provide the best support and protection possible.
Types Of Knee Pads
Not all knee pads are the same, and these are the 3 different types of knee pads you'll come across that can all prove beneficial for different situations and demands.
Shell Caps - Shell cap knee pads usually use high-density materials such as plastic, rubber, gel or carbon fiber to provide the necessary protection, and inside of the shell, you'll find an elastic style that ensures a better ergonomic fit to ensure proper comfort.
Padding Caps - A simple and straightforward style, the padding cap knee pad uses soft but reliable and durable foam to protect the knee. This foam can range from PU, EVA, nylon, or neoprene, among other possibilities.
Hex Pads - Another popular style, hex pads comprise a honeycomb design that conforms better to the shape of the leg and knee. This is ideal for those looking for maximum comfort and flexibility, and they are typically made from impact-absorbent foam.

Knee Pad FAQ
Q: How do knee pads work?
A: Knee pads are not a strange and complicated technology, and they work by providing protection around the knee when working on hard floors or when there is potential for coming into contact with hard surfaces. More advanced and expensive knee pads provide support for the whole area around the knee while also delivering comfort and breathability.
Q: Why and where are knee pads used?
A: You can use knee pads for a variety of situations and purposes. Immediately, you're likely to think of protection when riding a bike or skateboarding, as the knees are one of the first things to collide with the floor when falling, but they work in more scenarios than you trying to relive your youth.
Knee pads are also useful during high-impact sports where you need protection from collisions with the surface. In volleyball and basketball, they are essential for saving your knees from smashing against the court, but they can also be useful in football, baseball, and wrestling. In these situations, knee pads can provide support along with protection to minimize the risk of twisting muscles and suffering injury.
Even if you're not a sporty or competitive person, knee pads are great for home and professional use, too. Many tradesmen and supermarket workers will wear knee pads either underneath or over their work pants to ease the stress and strain that comes from being on your knees carpeting, stacking shelves, or completing repairs all day long.
Some knee pads can also be used in tactical situations, outdoor activities, and hunting.
Q: How can I maintain my knee pads?
A: If you don't take proper care of your knee pads, you're likely to suffer the effects. Luckily, knee pads are not that challenging to clean, especially if you know how to clean them. As always, it's advised to follow the cleaning instructions on the label, and generally, you'll find you can't wash knee pads in the washing machine, but this varies between brands.
Instead, you can hand wash your knee pads with soap and water to prevent odor clinging to the material and building up, which could lead to bacteria growth.
Your knee pads will also loosen a little the more you wear them; this doesn't mean they're breaking, but are instead broken in. that being said, take care to not over exert them, as this can loosen them too much and will diminish the benefits of wearing knee pads.

Q: How long will it take me to get used to wearing knee pads?
A: It can feel a little weird when first wearing knee pads, even if you've bought a pair that claim to be slim fitting and lightweight. It will take a day or two at the most to get used to wearing your knee pads, but if you wear them frequently this feeling will quickly fade.
If you don't wear them too often, the same sensation will be there each time you put them on, but with a little flexing, you'll forget about them soon enough.
Sources: