Best Etnies Shoes For Men in 2022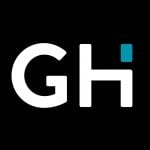 This product guide was written by GearHungry Staff
Last Updated
October 2, 2018
GearHungry Staff
GearHungry Staff posts are a compilation of work by various members of our editorial team. We update old articles regularly to provide you the most current information. You can learn more about our staff
here
.
GearHungry may earn a small commission from affiliate links in this article.
Learn more
It's hard to think of Etnies shoes without envisioning skateboarders and that would be due to the fact that these shoes were originally designed and created by skateboarders, for skateboarders to wear as they show off their skills on the ramps. Their popularity, however, has expanded all over the world and are now worn by skaters and non-skaters alike.
One of the key features of Etnies is their fit. They fit well and the inner padding makes them a versatile and comfortable shoe. We've looked at some of the best Etnies shoes for men and have come up with a selection that is sure to please most people looking for good quality shoes that also look great.
The Best Etnies Shoe For Men
One of the first things you'll notice with Etnies Fader is the look. Skaters love them, but they will go well with any casual outfit you choose to wear. The rubber sole and mid-sole construction that resembles an egg crate make them quite comfortable and even the tongue and collar are padded. These shoes come in an exciting range of colors and designs and are available in leather or synthetic materials. This Etnies Fader Skate Shoe is one of the best choices for shoes when you are looking for comfort and style. Find more great products like this by checking out our guide to the best Vans shoes.
Jameson 2 Eco Skate Etnies Shoes
The Etnies Jameson 2 Eco Skate Shoe is classic in style and is made from durable canvas and synthetic materials. If you're conscious about the environment you will love the fact that much of the materials used in the construction of this shoe come from recycled, sustainable materials. These low-top Etnies skate shoes feature a padded tongue and a rubber sole with your comfort in mind. The Etnies logo is featured on the tongue giving you the reassurance of quality and authenticity. Our guide to Asics shoes offers more great footwear so check them out.
Marana Skate Etnies Shoes
These Etnies shoes for men are three times more durable for the active man on the go. The Pro Foam 1 polyurethane insole and the STI EVOLUTION FOAM midsole make them super comfortable. The injected rubber toe cap is fused on to extend the life of the shoe and the tread of the shoe has been inspired by Michelin – the symbol of quality and durability in car tires. The outer sole is made from 400 NBS rubber with flex grooves that suit the natural movement of your feet. Made from leather and textile, the Etnies Marana Skate Shoe comes in a fantastic selection of styles and colors giving you lots of choices without compromising style and comfort. Love this product? Check out our list of the best Adidas shoes for our top picks.
If you're looking for a good quality Etnies low cut sneaker, then this is the one for you. The upper mesh of this Etnies Scout Sneaker is made from breathable fabric that will stop your feet from overheating and minimize foot odor. The entire interior is fully lined for extra comfort and the footbed and midsole are made with STI evolution foam which is a sustainable foam that offers excellent cushioning and support for your feet. This is one of the best value sneakers you will find in terms of lightweight, long-lasting footwear. For more long-lasting shoes, check out our Gore-Tex running shoes list.
Etnies Men's Division Skate Shoe
For those looking for a classic look, these black Etnies are great for work and play. You'll love the fully lined Lycra spandex interior of the shoe that perfectly contours your feet, even after wearing them for most of the day when feet tend to swell. The elastic heel support allows for convertible drop-top access allowing for all the rigorous activity you can think of. Etnies Men's Division shoes are so comfortable, you'll put them on and forget about them. In addition, they have rubber pods for extra traction and durability. The black fabric looks fantastic with anything you choose to wear and with contrasting sole colors you still have a choice to suit your individual style. If you prefer white sneakers, make sure you check our guide and find the perfect pair. 
Etnies Men's Kingpin Skateboarding Shoe
For men's skate shoes that look every bit as good as they feel, the Etnies Men's Kingpin Skateboarding Shoe is the epitome of perfection for the serious skater. The strong, upper section of the shoe is perforated so your feet can breathe during those moments of exertion when you are performing your best tricks. The lacing is completely adjustable and the extra padding on the collar and tongue keep your feet stable during those difficult tricks. The sole of this offers a grip like no other so you can remain upright whether you are walking the streets or hitting the ramps. The synthetic nubuck exterior in a variety of stylish colors look good with anything and the Etnies logo on tongue and sides mean you are getting the superior quality only Etnies can offer in a skate shoe. Our handy guide to the top Nike sneakers features more great products like this.
Etnies Jameson Vulc Skate Shoe
You'll never be short of choices with the range of colors and styles available with the Etnies Jameson Vulc Skate Shoe. You can choose your favorite Etnies shoes from this range or buy different ones so you can match them with anything from work, to play, to a night out. They really are that versatile. Not only do these shoes look good, but you can also be sure you are wearing a quality piece of footwear that properly cushion your foot for total comfort on or off the skating ramps. Light and durable, these are shoes you will never want to take off. Be sure to also check out our list of awesome Reebok shoes for more great items like this.
Etnies Men's Barge XL Skate Shoe
Just because Etnies have been designed for skateboarders, doesn't mean you need to miss out on getting a great pair of comfortable shoes. The Etnies Men's Barge XL Skate Shoe has all-around padding that cushions your feet and keeps them stable no matter what you can think of doing on your skateboard. These premium choice shoes feature quality meshing that makes the shoes breathable for the super active wearer and the materials are lightweight and durable so you'll be light on your feet. These shoes are available in a range of modern colors and designs and will be your favorite pair of shoes for quite a while. We have reviewed Puma shoes as well, so check them out.
Etnies Shoes for Men Buying Guide
How We Chose Our Selection of Etnies Shoes for Men
We looked at several Etnies before shortlisting what we believe to be the best ones. Our criteria for the best came down to a number of important factors.
Quality –Etnies trainers see a lot of action, especially on the skating ramps. This is where quality is of the utmost importance. Considering a cheaper shoe made from flimsy materials can fall apart without warning makes them unsafe for skating on ramps. We look for top quality Etnies that are made from durable materials that are made to withstand the rigors of skateboarders whether they are amateur of professionals.
Reviews – The sneakers Etnies make enjoy a great reputation in quality and design and this is evident in the thousands of reviews from their happy customers. Reviews are an excellent source of feedback for the manufacturers so they can keep producing a top quality product. But reviews are also the best method for customers to get an insight into a product before actually making a purchase.  Existing customers can be brutal when writing their reviews, but they are not influenced by corporations or marketing gurus. This makes the reviews completely honest and uncut so new customers can be certain of getting independent and accurate information from people who have already bought and experienced the product.
Design – When we talk about design, there are so many important factors that go far beyond just looking good. Of course, a great looking pair of men's Etnies is important so we did look at the visual design. However, considering the intricacy involved in many skateboard maneuvers, the design that goes into constructing these shoes far exceeded the aesthetics. We looked at how these sneakers were constructed and the special materials that were used. After all, a skateboarder needs to feel his feet on the board in order to show off his skills. The design needs to ensure the shoe fits snugly, comfortably and with great stability.
Price – When it comes to footwear in general, you get what you pay for. Etnies are no different in that regard. We looked at the prices of a number of different models of Etnies skate shoes so that there is something to suit every budget. At the lower end of the range, we have selected good quality shoes that are for those engaging in lighter activities, while at the higher end the price is indicative of Etnies footwear that has specific features for the more active wearers that need a more durable product.
Features To Look For In Etnies Shoes For Men
Cut – Etnies shoes are low cut so that your feet aren't overburdened unnecessarily. The cut of Etnies trainersmen's models are designed to give feet the maximum amount of movement which is crucial to the acrobatic movements many skateboarders perform on the ramps. At the same time, skaters need a snug fitting shoe with plenty of cushioning in the inner sole. The collar and tongue of the shoes are cut in such a way that once fastened, they provide stability and support for the wearer.
Materials – physical activity dictates the type of sneakers you should buy and if you live a particularly active lifestyle you need durable materials that have been designed to last. Skateboarders put their sneakers through a lot of abuse and flimsy materials just won't cut it. For example, the canvas should only be used for those who prefer lighter activity, while the more active users need strong leather or synthetic materials or textiles that won't fall apart during a strenuous skating session. All the materials in the Etnies range are durable and long lasting without compromising on comfort. The makers of Etnies also use a lot of recyclable and sustainable materials so that their customers can replace their sneakers as frequently as needed without worrying about their impact on the environment.
Stitching –We took a very close look at the stitching of our selection of Etnies shoes. Many shoes are simply glued together which means they can come apart sooner than expected. Most Etnies skate shoes are double stitched so you can be sure they will last you a lot longer.
Sole Type – Etnies shoes for men generally come with a rubber sole, although there are also models that have a synthetic sole. Both of these materials provide a lot of grip which makes them great as a non-slip shoe. The sole in skate shoes needs to have good traction while still offering natural and flexible movement of the foot. In terms of the action shape of the sole, Etnies are usually flat soled and relatively thin so that a skateboarder can fell the board beneath his feet.
Fit – When we consider the purpose of Etnies shoes for men, the fit is one of the most important aspects. Good shoes should fit firmly without being too tight and should cradle the foot and support it at the same time. Etnies are no different in that regard but need to be a little snugger fitting giving skaters more natural movement.
History Of Etnies Shoes
The origins of Etnies shoes goes back to France in 1986 with the original name "etnics" which was derived from the word "ethnics". For legal reasons, the name was later changed to the Etnies label that has gained worldwide acclaim. A professional skateboarder named Pierre André took charge of the company in 1989 making Etnies the first shoe company for skateboarders to be owned by an actual skateboarder.
The company is now based in California but is still being managed by Pierre André and today it is the label of choice for amateur and professional skateboarders across the globe. Their commitment to excellence has continued for over three decades and they are constantly in the pursuit of new technologies in producing top quality footwear that has been especially designed with skateboarders in mind.
Today the Etnies label has added a whole range of sportswear to complement their range of footwear. This range includes shirts, sweaters, hats, pants and much more. The company also supports many sporting a variety of sporting events as well as introducing the "buy a shoe, plant a tree" reforestation program. In another program of "giving back to the community", the Etnies / Sole Technology Inc. label does not allow forced or slave labor to be a part of any aspect of their production process. This includes their own factories and those of all their materials suppliers.
Etnies Shoes FAQ
Q: Who should buy Etnies Shoes?
A: The obvious answer to this question is skateboarders. The Etnies brand is their guarantee of a skate shoe that has been specifically designed for active skateboarders. The basic design is to ensure the skater's foot is properly cushioned and supported without compromising their comfort. However, it is these features that have made Etnies the footwear of choice for non-skaters as well. Skateboarders and athletes should definitely have a pair of Etnies in their wardrobe, but anyone who loves comfortable shoes that are made to the highest quality standards should also get their own pair of Etnies. With so many colors and designs to choose from, there is a pair of Etnies for everybody.
Q: Are Etnies Shoes good for walking?
A: Etnies shoes are made with comfort and support in mind and are adequately padded to provide the wearer with the sensation of walking on a cloud. For everyday wear, Etnies are generally just as good as any other comfortable pair of sneakers or shoes.  However, they have been designed specifically for skateboarders so when it comes to comfortable walking shoes, some people may have issues with Etnies, particularly if they find themselves walking in them for extended periods. The soles of Etnies shoes are flat and are not really made for the prolonged pounding of the pavement, so to speak. At the end of the day, it depends on the requirements of the person wearing them. Some people swear they are perfect for wearing all day, even for walking, while others like to switch them for other shoes when they anticipate a lot of walking. The choice is up to each individual, but if you are not sure it may be a good idea to bring along a backup pair of shoes just in case your Etnies don't seem so comfortable after prolonged wearing.
Q: How do I make Etnies Shoes last longer?
A: Most Etnies skate shoes are made from various textiles like suede, synthetic nubuck and leather. None of these materials take too well to getting wet and they can lose their shape, color or can become quite stiff. If you want your Etnies shoes to last longer, you should avoid getting them wet so if it is raining outside you may need to consider a different pair of shoes. The other important thing you need to do is to let your Etnies shoes air out as much as possible between uses. Excessive sweating can damage the soles and structure of the entire shoe and the only way to avoid this is to let them air out. If you are wearing them during skating competitions, at the very least you should always have a spare, dry pair of socks with you. Not only will this help with the sweating problem, but you can also minimize the bigger problem of your shoes becoming a petri dish of foot odor-causing fungus and bacteria. At the end of a vigorous day of completion, wipe off any dirt or scuff marks and leave your Etnies to dry and air out.
Q: What is the difference between regular and skateboard shoes?
A: Both regular and skateboard shoes can offer a considerable amount of comfort and support. However, skateboard shoes are usually more adequately padded. This is a design feature with the skateboarders' comfort in mind. During the various tricks, a skater can land hard on his feet dozens of times. This repeated impact can cause a lot of foot problems so the padding and cushioning is very important. Regular shoes have different padding, more support and flexibility for walking, hiking and other similar activities.
Whatever your reason for considering buying a pair of Etnies Skate shoes, you will love their versatility and durability. The best Etnies shoes for men can offer superior comfort and support while you perform your skating tricks at the ramps and they will also look fantastic when you decide to wear them in a casual setting. Whether you are a skater or not, there is sure to be a pair of Etnies shoes in our choice selection that is perfect for you.
Sign Up Now
GET THE VERY BEST OF GEARHUNGRY STRAIGHT TO YOUR INBOX