Best Ultralight Backpacks In 2022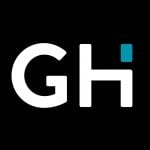 This product guide was written by GearHungry Staff
Last Updated
April 30, 2019
GearHungry Staff
GearHungry Staff posts are a compilation of work by various members of our editorial team. We update old articles regularly to provide you the most current information. You can learn more about our staff
here
.
GearHungry may earn a small commission from affiliate links in this article.
Learn more
If you've ever done long-distance walking, you'll know how heavy a backpack can feel after a day's walk. That's why a lot of backpack companies have started to focus on making ultralight packs. These are mainly designed for thru-hiking, where hikers will take off for months at a time with just their backpack and the items inside. Whether you're doing the Appalachian or the John Muir Trail, we've found the best ultralight backpacks on the market today.
The Best Ultralight Backpack
Osprey Packs Farpoint 40 Ultralight Backpack




It's fair to say that Osprey is one of the best backpack manufacturers in the world. Their packs are favored by travelers, adventurers, mountaineers, and almost everyone in between. And the reason is pretty simple – their backpacking backpacks are super high-quality and packed with features that will make your life much easier. The Osprey Packs Farpoint 40 Travel Backpack is their main addition to the ultralight backpack market, and we've selected it to be our Best Choice product.
It's made from Ripstop Nylon, which means that it won't fall prey to snags and tears when you're adventuring through the wilderness. One of the best things about these backpacks is the quality of the workmanship. Every stitch is perfect, every zip is high-quality, and even after years of use, they look brand new. It really is worth spending the extra money on an Osprey pack, if you can afford it.
One of our favorite features about Osprey Farpoint packs is the large zip compartment. Instead of opening at the top like a traditional backpack, it can be opened like a suitcase. So, when you need something tucked away at the bottom of your pack, you don't have to pull everything out.
In addition to that, it's got multiple compartments to organize your gear. It has a stowaway back panel, for when you want to carry it like a suitcase. And, it has a harness and hip belt with a zippered rear flap. Oh, and a laptop and tablet sleeve in a lockable compartment. Without going into laborious detail, there are all sorts of useful compartments and different ways of carrying your pack. 
This pack has loads of little details that make it easier to use. An example of these, are the padded top and side handles. They give you a solid and comfortable way of carrying and moving your bag around. In short, we think this is the best ultralight backpack on this list. You may also like some of these best smart backpacks from our list, so check them out.
Key Features:
40 liters of storage
Ripstop nylon
Opens like a suitcase
Ventilated/stowaway back panel
Padded handles
Front compression straps
Specification:
Brand

Osprey

Model

10000297-P

Weight

3 pounds
Awesome quality.
Easy to access anything in your pack.
Very comfortable to wear.
Doesn't fit tall people well.
Not waterproof
Osprey Packs Daylite Plus Ultralight Backpack

Before we get into the features and benefits of this day pack, it's worth mentioning that this won't be suitable for thru-hiking. It is a lightweight backpack, but it's not really designed to hold enough equipment to survive for months on the trail. So, if you came to this article looking for a thru-hiking pack, skip onto the next one. Instead, the Osprey Packs Daylite Plus Daypack is exactly what the name suggests – a pack for taking out in the day. It was designed with travelers in mind, who carry a massive backpack from place to place and need a smaller option when they are exploring for the day.
With that in mind, this is still a great pack for hiking. It's just better suited for day hiking. It's actually made from polyester and weighs just 1.19 lbs – you'll barely be able to feel it on your back. There are two main compartments – a large main compartment and a small pocket at the front. Then, there are two mesh side pockets, for carrying stuff like a bottle of water. And, on top of that, it has a multi-functional inside pocket that can either carry a tablet or a water reservoir. You won't be short of useful storage compartments to keep all your gear close at hand.
On the back, it has Osprey's signature ventilated back panel, that you see on pretty much all of their packs. This is absolutely essential if you want to stay cool when you're out trekking in the heat. Another really cool feature about this ultralight daypack is that it can be attached to your larger Osprey pack. This is a really well thought out feature because it can get pretty annoying lugging two backpacks around everywhere.
Key Features:
20 liters of storage
Polyester
Two compartments
Mesh side pockets
Ventilated back panel
Specification:
Brand

Osprey

Model

10000409

Weight

1.19 lbs
Super lightweight.
Surprising amount of space.
Well-ventilated.
Uncomfortable neck strap.
Not suitable for thru-hiking.
Granite Gear Crown VC 60 Ultralight Backpack

The Granite Gear Crown VC 60 is the first ultralight backpack on this list that is designed with thru-hiking in mind. You can really tell its purpose because of its simplicity. It doesn't have any frills, unnecessary pockets, or anything like that. It's all about keeping it lightweight and keeping it simple. This is ultralight backpacking at its purest.
It weighs just 2 lbs but manages to have a capacity of 60 liters. This is really impressive when you compare it to other standard hiking backpacks. That saving in weight could really make the difference when you're pushing through into your eighth hour of walking.
Comfort is the other thing that's important for thru-hiking, and this pack does that as well as any. It has Granite Gear's Vapor Current Suspension technology, which is what helps it carry such an impressive load for an ultralight pack. But it also has some of the most comfortable straps in the backpacking industry. They're obviously padded, but they sit much better on the shoulder than most thru-hiking packs. And you'll be so thankful for this comfort as you get deeper into your hike.
It's got hydration ports and an internal hydration sleeve inside, which is really useful on a pack like this. One thing we really like about this pack is the fact that the straps on top can be extended as a carrying tool. You can easily fit a ground mat or sleeping bag on top of your pack if you need extra space. The only complaint that we regularly see about the Granite Gear Crown VC 60 is that the external pockets are prone to damage. If you're using them every day, they will eventually tear and there's nothing you can do to fix them. So, be warned before you start to rely on them. Make sure you also check our guide to the best external frame backpacks.
Key Features:
60 liters of storage
Cordurar 100D & 210D Nylon
Hydration ports and sleeve
External pockets
Vapor Current Suspension
Specification:
Brand

Granite Gear

Weight

2.2 pounds
Lightweight.
Huge storage for the weight.
Comfortable straps.
External pockets are prone to ripping.
Not waterproof.
Granite Gear Crown 2 60 Men's Backpack




The second Granite Gear pack on our list is the Granite Gear Crown 2 60 Backpack. On first impressions, it's pretty similar to the Crown VC 60 we've just featured. For example, they both have 60 liters of storage space, they both weigh around 2 lbs, and they both use the same Vapor Current Suspension technology. So, you might find yourself asking: what's the difference?
The pack before was an older model of the same pack. The reason we chose to include it is that we think it's still a great pack. Plus, you can get it at a discounted price, because a lot of people are choosing this one. The new model is our Premium Product. If you can afford it, the extra money will buy you some pretty cool new features.
Firstly, you get an improved support structure. It has a dual density shoulder harness, with load-lifter straps and a sternum strap that can be removed. This improves on the already impressive level of comfort delivered by the last pack. Then, it has two large hip belt pockets, which basically feels like you've got two fanny packs attached to your backpack. On top of that pack, they've added a removable lid with its own storage compartment, making this pack much better at handling the weather. Having said that, it's still not completely waterproof so you'll need a rain cover.
The large external pouches have been improved as well. They're less prone to ripping and are backed up with webbing straps that can be used to attach stuff to the outside of your backpack. The bottom line is that this pack is worth every penny if you can afford it. We know it's expensive, but if you're setting out on a hike that going to last a few months, it's money well spent. If you need a waterproof option, check out our guide to the best waterproof backpacks.
Key Features:
60 litres of storage
100D & 210D Nylon
NeverWet liquid treatment
Vapor Current Suspension
External pockets
Hip-belt pockets
Specification:
Brand

Granite Gear

Weight

2.34 pounds
Lightweight.
Huge storage for the weight.
Even better storage options.
Nearly waterproof.
Osprey Packs Exos 48 Men's Backpacking Backpack

The Osprey Packs Exos 48 is the last Osprey backpack in this list. It's also the one that's most suited to thru-hiking or any multi-day treks. It's not as big as some of the backpacks that we've featured, but it's the biggest Osprey pack so far. The reason it's more suitable for serious hiking is because of the way it's designed. It's a top opening backpack, instead of Osprey's normal side loading system. And, it's minimalistic compared to some of their traveling backpacks.
It's also better equipped to deal with the harsh environments you're going to face on a thru-hike. For example, you've got the integrated FlapJacket that protects your gear inside when the top lid is removed. And, it has stretchy mesh pockets on the front of the backpack to store rain gear and extra layers. This is super important because the weather can change quickly, and this easy access means you aren't going to get caught out. There are also pockets on either side to store your water bottles and other equipment.
Like all good ultralight backpacking gear, they've thought about your hydration needs. It's got an internal hydration reservoir sleeve, which can hold up to a 3L reservoir. But they've also added a few features that most backpack manufacturers haven't thought about. For example, it's got a stow-on-the-go trekking pole attachment, so you can keep your hands free in difficult terrain. And, there's even a place to attach an ice ax. This isn't the lightest backpack around, but they've definitely thought of everything you'll need on a long hike. Be sure to also check out our list of the best canvas backpacks for more great items like this.
Key Features:
48 liters of storage
Integrated FlapJacket
Stow-on-the-go trekking pole attachment
Mesh pockets and storage
Ice-ax attachment
Side compression straps
Specification:
Brand

Osprey

Weight

2.6 lbs
Pretty much weather-proof.
Lots of useful features.
Minimalistic.
Not as much storage as similar packs.
Mountainsmith Scream 25 Backpack

The Mountainsmith Scream isn't the cheapest backpack on this list, but we think it offers the best value. The reason for that is that the cheaper backpacks are actually really day packs, whereas this one is a bonafide hiking backpack. At less than $100, it's amazing value when you consider the quality. Its capacity is only 25 liters, which means it's not really going to be suitable for thru-hiking, but it's definitely big enough for a one- or two-day hike.
One of the greatest things about this pack is how much it weighs. At only 1.5 lbs, this is definitely the best way to keep your backpacking light. You really won't be able to feel the weight of this pack, unless you fill it with heavy gear. On the back, it's got a lightly-padded air mesh panel and shoulder straps, which will provide you with plenty of comfort. You'll be surprised at how well this pack sits on your shoulders, and you can make it even more comfortable with the adjustable hip belt.
It's got zippered pockets on the top and sides of the bar for your valuables, and one large main compartment for the rest of your gear. But one of the main features we love about this pack is that it all folds away into the lid pocket. That means, if you're traveling with a bigger pack, you can pack this one inside and avoid having to carry two backpacks.
It's also got a few surprising features that you would expect on a much more expensive hiking pack. These include an integrated whistle, daisy chain gear loops, and a trekking pole attachment. All of this made us fall in love with this pack and we think you will as well.
Key Features:
25 liters of storage
Air-mesh back panel and shoulder straps
Folds into lid pocket
Multiple zippered pockets
Trekking pole attachment
Specification:
Brand

Mountainsmith

Model

18-50250-21

Weight

1 pound
Amazing value.
Plenty of hiking features.
Folds away into lid pocket.
Super lightweight.
Not suitable for thru-hiking.
Gregory Optic 48 Large Hiking Backpack




The Gregory Optic 48 is the last true thru-hiking backpack on this list. It's built with long-distance hiking in mind, and that is obvious to see throughout the pack. The first thing you'll notice about it is how little it weighs for its size. It has an impressive capacity of 48 liters, whilst weighing just 2.47 lbs. Every long-distance hiker knows about the importance of weight reduction and that's why so many backpack manufacturers are making this a priority.
It's got a really impressive back panel with AeroSpan suspension. This is basically a fancy way of saying that the pack won't buckle under a heavy load. The back panel is covered with a mesh material that wicks moisture away, to keep your back cool and dry on a hot day. It's also got some space in between you and the pack to let the air flow freely. All of this adds up to a really solid and comfortable fit on your back.
In terms of storage, most of your gear will fit inside the large main compartment. There are also a few stretchy storage compartments around the pack to keep your extra layers, water bottles, and other equipment inside. And, there's a completely removable top lid which can be taken off if you want to save weight even further. If you do decide to take it off, there's a great little rain cover to keep your gear nice and dry.
This is, without question, one of the best ultralight backpacks around. The only problem is that it comes with a price tag that puts it up against some stiff competition. Choosing this over an Osprey or Granite Gear pack is going to be a really tough decision to make. Our handy guide to the best Black Diamond backpacks features more great products like this. 
Key Features:
48 liters of storage
AeroSpan suspension
Moisture-wicking back panel
Removable top lid
Mesh storage options
Specification:
Brand

Gregory

Weight

2.88 pounds
Lots of space and storage options.
Very lightweight and strong.
Comfortable back panel.
The price puts it up against the best.
Sunhiker Cycling Hiking Backpack

The last few ultralight backpacks are less heavy duty and a lot cheaper than the other backpacks on this list. The reason we've included them is for people who are just looking for a simple, lightweight backpack. Not everyone needs a backpack capable of completing the Appalachian Trail. Instead, you might just be looking for an all-rounder that can handle day trips, cycling, one-day hikes, and other low-intensity activities. If that sounds like you, the Sunhiker Cycling Hiking Backpack might just be perfect.
For starters, it's really good value. At just over $20, it's considerably cheaper than a lot of hiking backpacks. Of course, the quality isn't as good, but it will definitely do the job. Secondly, it's really lightweight. It's one of the only backpacks on this list that weighs less than 1 lbs. And, despite its diminutive size and weight, it's pretty tough. It's made from tear-resistant, water-resistant nylon that should stand up to everyday use.
On top of that, it's got a couple of features that we've come to expect on really high-quality backpacks. These include the breathable mesh shoulder pads and the mesh back. The technology isn't quite as advanced, but it still lets air in between your back and the bag itself. It's also got bottle holders on both sides and plenty of useful compartments to hold your valuables. Another cool little feature that we haven't seen on any bags yet is the volume control system. In summary, it's a great little pack for less strenuous activities. It's definitely not suited to serious hikers, but it's a great starter pack if you're just getting into walking as a hobby. Love this product? Check out our review of the best Timbuk2 backpacks for our top picks.
Key Features:
Tear-resistant nylon
Water-resistant
Mesh shoulder straps and back
Volume control
Mesh pockets
Specification:
Brand

Sunhiker

Weight

9.6 ounces
Ultra-lightweight.
Lots of storage options.
Good color options.
AmazonBasics Ultralight Packable Day Pack




We've featured quite a lot of AmazonBasics products on GearHungry. They make lots of affordable items that have a reasonably high level of quality. The AmazonBasics Ultralight Packable Day Pack is a bit of an anomaly on this list. It's actually the lightest backpack we've featured and it's the cheapest too. Which, on face value, begs the questions: why didn't we select it as our Best Choice product? Well, there are a few reasons, but let's look at the good points first.
The fact that it weighs just over half a pound is a big plus. Without anything inside, you can barely notice the weight in your hand. The reason for this is that it's made from thin Nylon, that's both strong and rip-proof, apparently. This also means that it can fold down into next to nothing. In fact, it will fold into a pouch that is barely bigger than your hand, making it a perfect tool for travelers looking for an alternative to a standard, bulky day pack.
Other benefits include the fact that it's got plenty of space, 25 liters to be precise. And, there's an internal pocket to keep your valuables safe. All of this makes it a great backpack if you know what you're buying. The downside of this backpack and the reason it has a couple of negative reviews on Amazon is that it's not that durable or comfortable. There's no padding on the backpack, which means it's not suitable for carrying heavy weights. Plus, the thin Nylon, whilst being rip-resistant, isn't thick enough to be truly durable. Having said all that, it's good enough if you're not carrying anything sharp or heavy.
Key Features:
Tear-resistant nylon
Folds into a tiny pouch
Zippered inside and outside pocket
Mesh side pockets
Specification:
Brand

AmazonBasics

Model

ZH1510024R3

Weight

5.6 ounces
Ultra-lightweight.
Lots of storage options.
Good color options.
Ultralight Backpack Buying Guide
How We Chose Our Selection Of Ultralight Backpacks
Brand – The main reason people buy ultralight backpacks is for thru-hiking and other endurance activities. And if you're going to be putting your backpack through a test like that, you want a brand you can trust. We looked at some of the biggest outdoors brands and backpack specific brands like Osprey, Granite Gear, and Gregory. We've also checked out some lesser-known brands to see what else we could find.
Reviews – If you want an honest opinion about a product, you should go straight to the Amazon reviews. This is one of the best resources if you really want to know what it's like to live with a product. Of course, there are some extreme reviews, which you can't pay too close attention to. We also read some other expert reviews to see if other reviewers have picked up on anything you've missed.
Price – Everyone has a different budget. We completely understand that, which is why we try to find backpacks from all different prices. Of course, if you're setting out on a five-month thru-hike, you'll want the best of the best in ultralight backpacks. But, if you're just looking for something lightweight to hold your stuff whilst you're walking in the park, you probably don't need to spend a lot.

Features To Look For In Ultralight Backpacks
Weight – Obviously weight is important. It's called an ultralight backpack for a reason. You should be looking for something 3lbs and below if you're using it for thru-hiking. The reason for having such a lightweight backpack is so that you can cover more distance every day.
Volume – Volume is also crucial. You need enough space to carry everything you need to stay alive. However, the more space you have, the more space you will fill. You'll feel like you have to fill every space in your backpack, so sometimes having a smaller backpack is better because it helps you prioritize what you need.
Material – Your backpack needs to be made out of very durable material. In general, ultralight backpacks are made from Nylon, with some variations such as RipStop Nylon.
Opening – Most ultralight backpacks open at the top of the pack, but some open like a suitcase which is useful when you're traveling. Of course, the most important thing is that the opening is waterproof and stops anything from getting in.
Sign Up Now
GET THE VERY BEST OF GEARHUNGRY STRAIGHT TO YOUR INBOX