Best Bowling Ball Bags In 2022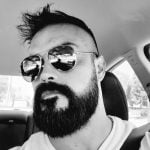 This product guide was written by Billy Brown
Last Updated
March 25, 2019
Billy Brown
Billy Brown has a problem sitting still. His constant search for the next challenge has him doing everything from running ultramarathons and climbing 14er's to gaining 40 pounds to compete in powerlifting, breaking several state records and growing a killer beard in the process. With over a decade of writing under his belt, his work, covering action sports, gear, and beer, can be found in a variety of publications. He lives with his wife and their two cats in Sacramento, California.
GearHungry may earn a small commission from affiliate links in this article.
Learn more
Many of us enjoy bowling for different reasons. Some genuinely admire the game for all that it is; a match of skill and expertise. There are others who love the casual aspect of the game and all the fun it brings on a night out with friends. Both groups like to engage in this sport; thus, they often invest in the necessary gear and equipment needed to make the game more enjoyable. No doubt, the vital tool required for a bowling game is the ball, without which no game can take place. However, these bowling balls demand to be kept in a safe space to prevent them from damage. It is for this reason that manufacturers have created bowling bags alongside bowling balls. But with several brands of bowling balls around, it is only fair that the types of bowling ball bags tally in number. The list below offers some of the best bowling ball bags, their features and what makes them different from other types on the market.
The Best Bowling Ball Bag
Brunswick T-Zone Single Tote Bowling Bag
There are several bowlers with knowledge of the best bowling brands responsible for the manufacture of durable and high-quality bowling equipment. When ranking, one brand stays at the top; Brunswick. This is a company with decades of design experience concerning all bowling equipment. They are known for the design and distribution of the world's best bowling balls; thus it is no surprise that their bowling ball bags are just as amazing. We review the Brunswick T-Zone Bowling Bag, a single tote in design with double durability and triple functionality.
The T-Zone tote features a sturdy construction made from 600d fabric for maximum strength and exceptional durability. It holds up to size 14 shoes and also features spacious compartments for all your bowling essentials and personal accessories. This is a bowling bag that promises to keep your bowling ball and everything you hold dear safe and secure until they are needed. Besides its robust construction, this bag features a foam ball holder that keeps your bowling ball in place while you move. The overall design of this bag makes use of an adjustable shoulder strap, padded in design for ultimate comfort while handling.
The t-zone single tote from Brunswick comes with a 2-year manufacturer's warranty, that is meant to help you fix any problem you may encounter with this bag. Judging from its construction, we highly doubt you will experience any issues! You may also like to check our guide to the best rolling duffel bags.
Key Features:
Convenient and ergonomically designed shoulder strap
Cavernous interior to store all your items
Handy and comfortable foam ball holder
Made with durable 600D fabric that lasts
Specification:
Brand

Brunswick

Model

59-BS1100-001

Weight

1.2 pounds
MICHELIN Storm 3 Ball Tournament Bowling Bag
Are a professional bowler that needs to travel a lot for tournaments and so on? If so, then it isn't unreasonable to believe that you'll need a bag that not only fits all your accessories but carries them in a way that they are safe and secure. If that is you, then the MICHELIN Storm 3 Ball Tournament Travel Bag is the product to get. This snazzily designed bag features a lot of components and is made for easy and convenient travel. First off is the material used to make the bag as its 600 deniers polyvinyl fabric construction makes it one of the most robust bags out there.
If that were all it had, it'd still be an amazing product, but it also features a recessed wheel system that makes moving around with the bag stressless. Additionally, it has ample space for all your accessories, including up to three balls, and with a transparent top, you can easily keep track of all the items in the bag. Even more impressive is how every inch of the bag screams security, including the reinforced zippers and stitching, which ensure that your bag doesn't rip or tear. Most importantly, the bag manages space really well, ensuring that while large, isn't too large to the point where the balls become loose. Therefore, as long as there are up to three balls in the bag, there will be limited space, which ensures the balls can't move around.
Key Features:
Made with 600 deniers polyvinyl fabric
Tight construction to ensure balls don't move around
Recessed wheel system for easy transportation
Reinforced stitching to prevent rips and tears
Specification:
Brand

MICHELIN

Model

3406

Weight

5.4 pounds
While the last bag we looked at was made for traveling professionals who have more than one ball to carry around, the Storm Solo Bowling Bag has space for just one ball. However, this is not a bad thing as not everyone needs a bag big enough for three balls. So, if you are going out for a night of fun and camaraderie in the bowling alley, this is the ideal partner for you. While it is smaller than the other Storm bag on this list, it is just as properly constructed and durable, meaning that you'll spend less money for similar quality.
Also, apart from the main compartment, this bag features another storage area for accessories meaning that your ball and tools of the trade don't have to share the same space, which prevents incidents of scratching and so on. Meanwhile, the main compartment is pretty spacious as it can easily fit size 13 men's shoes with no problems at all. Furthermore, the bag comes with a powerful bolt zipper that is easy to operate, giving you easy access to your stuff. In addition, the bag's design is a thing of beauty, and it even features a two-color storm logo to spruce up the aesthetic. And, with a one-year warranty, you have a product that you're sure won't fail you too soon. So, there's really no reason not to give this awesome bag a try. For some amazing storage solutions for baseball players, check out our guide to the best baseball equipment bags.
Key Features:
Beautiful design with two-color logo
Zippered compartments to store accessories
Ample space enough for all your bowling needs
Specification:
Brand

MICHELIN

Model

S1610

Weight

1.72 pounds
Vise Three Ball Tote Roller Bowling Bag
Vise has always prided itself on being a quality brand for bowling lovers and enthusiasts. For this reason, the company has consistently churned out great products, including bowling bags, which are the envy of the competition. So, they have once again done something truly remarkable with the Vise Three Ball Tote Roller Bowling Bag. As the tagline reads 'the choice for champions,' it becomes clear that Vise has a lot of confidence in its product and with good reason. The bag is made with durable, heavy-duty materials that hold up well after regular use and doesn't fall apart easily.
Like other bags on this list, the Vise bowling bag has zippered compartments for accessories, which means that your balls have less chance of getting scratched. Also, its huge interior has enough space for your bowling balls and so much more, and thanks to its reinforced stitching, you can rest assured that the bag won't rip apart. On top of that, it sports a tantalizing design with some remarkable embroidery on the side so that everyone knows what you're packing. Additionally, it is more affordable than a lot of bowling bags out there, and with the quality it delivers, this is especially great as you have quality without obliterating your budget. Also, the bag is backed by a five-year warranty meaning that you are confident of a long period of quality service that you will be glad you experienced.
Key Features:
Zippered compartments for easy storage of accessories
Five-year warranty
Incredible design that stands out
Specification:
Brand

Vise

Model

VGMX0297921

Weight

5.1 pounds
Pyramid Prime Double Roller Bowling Ball Bag
The Pyramid brand has come our way once more with a bowling bag that is worth documenting. For recognized brands, every product they launch is expected to be the best not only in function but also in style and pricing. Pyramid creates the perfect balance among these elements with their Pyramid Prime Bowling Bag, another double roller bag designed to keep your bowling balls and other valuables away from damage. Like the Pyramid Path bag, the Prime is made with a durable 600-denier polyester material with an oxford construction that increases its durability. It is easy to move around as you please, thanks to its full 3" rubber wheel and its extendable square handle.
The Pyramid Prime bag has been designed to accommodate your bowling balls and your shoes. It comes with compartments for each item, to prevent them from getting caught up in each other. The shoe compartment of this bag allows for bowling shoes up to size 15. This bowling bag is simple and design but excellent in performance. It is the perfect completion to your bowling arsenal, thanks to its elegant and sleek outlook. If you're a bowler making the step up to a rolling bowling bag, or you're one of the no-nonsense bowlers looking for an equally no-nonsense bag, the Pyramid Prime will be the best option for you.
The Pyramid Prime features a design that enables it to be used on a variety of surfaces, some of which include concrete, pavement, and carpet. It features the use of a custom metal pyramid zipper, a patented zipper design that is very robust and sturdy. Other features of this bag include a molded ball cup that secures and cradles your bowling ball and reinforced stitching for increased safety and comfortable transport. There are vents within the shoe compartment, a necessary element to allow for maximum ventilation of your shoes, especially after a good bowling game.
Pick up your bag and handle it comfortably with ease thanks to the use of nylon straps for the Pyramid Prime's handle. All these practical features boldly determine why this bowling ball bag is among the best kits on the market.
Key Features:
Two ball bowling bag
Durable 600-denier polyester oxford construction
Full 3″ rubber wheels for easier maneuvering
21.5″ extendable square handle
Specification:
Brand

Pyramid

Weight

6 pounds
Pyramid Path Pro Deluxe Single Bowling Ball Bag
We take a detour from double roller bags to the sturdy single bowling bag from the Pyramid brand. The Pyramid Path Pro Deluxe bag is a single bowling bag built to adequately store a single bowling ball and a pair of bowling shoes, with additional spaces for your essential accessories. It seeks to deliver great safety and exceptional comfort for your equipment, which will ultimately put you at peace. The Pyramid Path pro bag comes with a black body with subtle touches of silver accents that give it a more elegant outlook. If you need a bag that offers both durability and vibrancy in its design, we would recommend this Pyramid Path Pro bag for you.
This single deluxe tote from the Pyramid brand features the use of a 600 or 840 denier construction with aid from robust polyester material. This bag features a welded steel construction and adjustable yet padded straps for transportation comfort. Its handles have been designed with webbed nylon while all zippers are customized to suit the patented Pyramid zipper design. For style, support, and utility, the Pyramid Path single tote also offers a polyurethane ball cup that does a great job of keeping your bowling ball in place while you move from home to the bowling alley. The bag comes with a shoe compartment to keep your bowling shoes safe. The shoes accommodate all sizes up to US men's size 15 boots.
This bowling ball bag can fit comfortably into any vehicle and ball locker, thanks to its compact design. It is also extremely portable and comes in a variety of vibrant colors to cater to everyone's preference. Besides the availability of different colors, each bag still possesses the consistent black body making them easily identifiable as members of the same brand. It comes with some side pockets that are ideal for storing all your accessories and small valuables. From its comfortable straps to its perfect sizing, the Pyramid Path Single tote bag is one great entity you cannot afford to let slip you by. It comes at a rate that is easy to provide, no matter your budget.
Key Features:
Single Deluxe Tote
600/840 Denier Construction
Adjustable Padded Strap w/Welded Steel Construction
Oversized Side Pockets
Specification:
Brand

Pyramid

Weight

2 pounds
Ebonite Transport II Roller
There's no brand better than Ebonite concerning the design and development of bowling equipment. This company has introduced its most excellent bowling ball bag, the Ebonite Transport II Roller bag, an all American bag made from authentic fabric. Featuring a 600-denier oxford construction with help from the most beautiful material with the highest quality, this is a tote that promises to accommodate your bowling shoes up to a men's size 15 and your bowling ball for your next game. It also has extra compartments meant to help you keep your little valuables safe always.
The Transport II bag is a double roller bag and as such, accommodates two bowling balls for your convenience. It is a sporty bag that exhibits durable comfort at all times, thanks to its oxford construction. It features a generally large shape accompanied by smooth-rolling wheels, an extendable locking pull handle, and multiple storage compartments for both organization and storage. The two-tone design of this double roller tote bag features the Ebonite logo on the side as well as welded steel hardware. The main compartment of this unit has been designed with foam padding and has two molded bowling ball cups meant to make the transport of your balls easy and straightforward.
Nothing comes close to the Ebonite concerning quality and durability. This sporty roller bag makes the transportation process effortless. Its wheel measures up to five inches, and they make the entire process of traveling smoother than it usually is and quieter too. The fabric used to mold this bag is a durable 840-denier fabric that is robust enough to withstand wear and tear and various pressures from storage items and handling. It can even carry four bowling balls in addition to your valuables and bowling shoes, without buckling under the extreme weight. The extra two balls are placed in the top bag that is included upon purchasing. This top bag can be removed with ease if you only need two bowling balls for your game. The Ebonite Transport II bag is a superb creation and is recommended greatly as your next bowling ball bag. Make sure you also check our guide to the best golf bags.
Key Features:
Made in the USA or Imported
Separate shoe compartment
Oversized zippered side accessory pocket
600D oxford constructed fabric
Specification:
Brand

Ebonite

Model

BAG164BBLK

Weight

5.8 pounds
Pyramid Path Triple Tote Roller Plus Bowling Bag
Imagine having the ability to store up to three different bowling balls at a time for a bowling game! This is made possible only by the Pyramid Path Triple Tote Roller. This is a unique bowling bag with amazing features every bowler will fall in love with. From its robust construction with heavy-duty 1680 denier, this bag exhibits an 840D dobby accent color, a classic shade that enables it makes a statement wherever it is sent. This bowling bag features a padded tow strap handle and small wheels for easy transportation and handling. It has been designed as the perfect bowling essential for all bowlers who love to experiment with their play.
The Triple tote from Pyramid is a bowling bag with a difference. It features a shoe compartment that is detachable, with the ability to accommodate shoes of sizes up to size 15. for ample storage of all your game accessories and personal valuables, this unit also comes with a detachable top accessory pack. When this pack isn't needed, it can be taken off quickly. It is a bag that is easy to use, stylish, and exceptionally durable. There is a large accessory pocket meant to handle all your towels, positioners, shoe protectors, polish, and other bowling essentials. The length of this pocket runs along the length of the entire bag; thus, there's enough space for easy retrieval of anything you need for your game. The Pyramid Path triple tote is a new bag with many exciting features that make the game of bowling something you wake up smiling about.
Key Features:
Heavy duty 1680 denier construction
Detachable shoe compartment
Detachable top accessory pack
Compact wheels
Specification:
Brand

Pyramid

Weight

6.19 pounds
KR Strikeforce Cruiser Smooth Double Roller Bag
Strikeout with the KR Strikeforce Cruiser tote as your next bowling partner. Designed as a smooth double roller bag, this is the best bowling tote on the market today. The Strikethrough is made from 600D fabric and delivers a smooth and quiet ride via its 4.5 inch Kruse urethanes wheels. There no model that can compare to this concerning function and style. It has accessory pockets that are large enough to accommodate all your bowling necessities and then some. For easy handling, this bowling bag features a color-coordinated locking handle, designed to be retractable and square, with the ability to extend to 36".
THE Strikethrough tote is well suited in design and function for every bowler, regardless of their skill level. All beginners will love this bag and so will the professionals in the big leagues. Some of the features this bag possesses include its resistance to wear and tear, thanks to the use of a robust fabric, a high-strength YKK luggage zipper, and an exceptional storage requirement that is second to none. Even though it has been designed as a double roller bag, the Strikethrough can accommodate up to four bowling balls, thanks to its removable upper suitcase. There are also extra compartments where your bowling shoes can be kept until they're needed. With the Strikethrough, everything you'll ever need for a game is kept in one bag, saving you the stress of carrying multiple bags to your local bowling club. From the KR team, you're welcome.
Key Features:
4.5 inch smooth Kruse urethane wheels
600D fabric
Large side accessory pocket
Retractable square color-coordinated locking handle
Specification:
Brand

KR Strikeforce

Model

8924-18

Weight

4 pounds
Moxy Single Deluxe Roller Bowling Bag
The Moxy Roller Bowling Ball Bag is a single deluxe entity created as an exquisite product and a great bowling bag. Developed with no pin left standing, this unit is an affordable product that features a retractable, color-coordinated square handle, with the ability to extend to 39 inches. If you ever need a bag with immense durability, the Moxy Deluxe is your best option. Its strength and durability are so impressive; manufacturers offer a whopping five-year manufacturer's warranty to every customer who makes a purchase.
The Moxy bowling bag is one of the unique single roller bags with a locking handle. This is a feature that isn't common among single rollers; thus, it gives this bag a marketing urge over its competitors. You can lift this bag into your trunk, vehicle, and any other space from the bottom with ease, thanks to its new heavy-duty handle, located at the bottom of the bag. It is made from a 600D nylon material with a separate top shoe compartment for your bowling shoes of up to size 13. At the front of the bag lies a zippered accessory pocket, meant to help keep all your handy accessories safe and secure until they're needed.
The wheels of the Moxy bowling tote measure up to 4 inches, a relatively wide measurement for single roller bags. The increase in width ensures that your bag never tips over while it's being handled. It's never too late to join the Moxy family; it is a community meant for all level of bowlers and all other bowling enthusiasts.
Key Features:
5-year Manufacturer Warranty
Retractable square handle
Separate top shoe compartment
One front zippered accessory pocket
Specification:
Brand

Moxy

Model

MOXYSNGROL8965

Weight

6 pounds
Sign Up Now
GET THE VERY BEST OF GEARHUNGRY STRAIGHT TO YOUR INBOX