Best Gym Bags For Men In 2022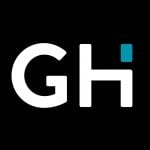 This product guide was written by GearHungry Staff
Last Updated
January 23, 2018
GearHungry Staff
GearHungry Staff posts are a compilation of work by various members of our editorial team. We update old articles regularly to provide you the most current information. You can learn more about our staff
here
.
GearHungry may earn a small commission from affiliate links in this article.
Learn more
In order to help you make an informed decision when it comes to selecting the right gym bag, our product review experts have scoured the landscape and come up with the following gym bags that are certain to deliver for you in every way that matters. So sit back, push that salty snack aside, and have a look at our choices for the best gym bags available at the moment.
The Best Gym Bag
FocusGear Ultimate Gym Bag 2.0
This first dependable gym bag on our list has the ability to accommodate all your accessories for a great fitness experience. FocusGear Ultimate Gym Bag 2.0 will always stand out as the product of choice as it offers a sturdy, compact and very well built structure that will accommodate any kind of stress associated with gym, fitness, and exercise routines and ready you for a great rebound. Apart from the main compartment which can hold such items as towels or sneakers, there are smaller sections that can accommodate other accessories including tennis balls, gloves, cell phones and what have you.
What's more, a particular water-resistant section has been added to handle all the 'wet' stuff, along with two meshed side pockets that are specially designed to hold a water bottle and perhaps a protein shaker. Made from the finest quality polyester material, this product is durable, wear and tear-free and has been thoroughly tested for endurance being ready to stand the test of time. It is easy to clean and maintain.
Key Features:
Completely separated individual chambers for added security
Netted side pockets to house your wattle bottle and any other container
Conveniently separates wet smelly clothing from washed and clean ones
Thoroughly tested for endurance and abrasion and successfully passed tests
Specification:
Brand

FocusGear

Weight

2.45 pounds
Everest Wet Pocket Gym Bag
Everest Gym Bag with Wet Pocket. It's a medium size bag that's surprisingly attractive and well-built for the price.
An all-around great bag that, while not large, is not exactly small either. You'll be able to fit all your gear and then some inside this gym bag and still have room in the exterior pockets for extra socks, sweatbands, snacks or whatever.
Key Features:
Large capacity, spacious with several compartments
Well flattened and padded base
Derived from high-grade Denier polyester canvas
Moist and mildew resistance
Specification:
Brand

Everest

Model

S223-BK

Weight

2 pounds
FreshPak ventilated compartment at the end for the dirty stuff.
Water resistant base lets you leave it next to the field while you practice.
Discreet interior pocket for valuables.
Pockets impose on the center compartment pretty significantly.
AmazonBasics Sports Duffel
This sporty looking sport duffel gym bag from Amazonbasics will amaze even the hardcore skeptics due to the functionality, lightweight characteristic and stylish make of its interiors. The two large zippered pockets provide the perfect space for storing your wet towels and dirty sweaty laundry and the meshed pouch at the exterior makes an ideal compartment for keeping your water bottle and other essentials. The padded shoulder strap can be adjusted for a hands-free, comfortable and convenient carrying.
Whether you are transporting, storing or simply carrying your equipment and accessories, the Amazonbasics gym bag comes a ready companion to arrange every single item into your preferred order. The base and side panels are abrasion-resistant and in addition to the exterior mesh pockets, the small zippered interior pouch is the perfect area to store your valued possessions.
Key Features:
Breathable compartment to specially handle sweaty and dirty clothing and shoes
Every single compartment is completely independent of the others
Very roomy but compact enough to fit into lockers
Tough enduring zipper system to enhance security
Specification:
Brand

AmazonBasics

Model

ZH1711113R1

Weight

2.75 pound
Under Armour Undeniable Duffle 3.0 Gym Bag
When you are very particular about which accessory goes into a particular compartment and how easy and convenient it is to access all the items required a particular activity, the Under Amor is your perfect organizer. This Under Armour Undeniable Duffle 3.0 Gym Bag possesses a surprisingly large amount of space given its compact outlook. The large vented pocket is ideal for keeping your laundry and shoes intact whilst the meshed side pockets accommodate your water bottle and protein squash.
Made from a tough, high-quality 100% polyester canvas, it is durable, strong and rugged, with the ability to resist abrasion. It is entirely water-resistant and secures its contents completely and the rugged zipper system locks the various compartments into absolute safety, making you focus on the task ahead. What's more, the shoulder strap is padded and adjustable to ensure your comfort and convenience. Overall, the compact but flexible structure of the bag makes it perfect for all users regardless of age or build – it is convenient for professionals, intermediate and beginners in the sports and fitness arena.
Key Features:
Novelty, originally and style very evident with this product
Adjustable and removable shoulder strap for convenience and safety
Manufactured with tough water-resistant synthetic polyester material
Suitable for everyone, regardless of age, gender or experience
Specification:
Brand

Under Armour

Model

1300214-P

Weight

12 ounces
The Kuston Sports Gym Duffel Bag is a great high quality stylishly designed bag specially made for outdoor enthusiasts. Whether for a simple workout session or for camping, this bag has been built to perform. The superior quality Oxford fabric offers a durable, anti-wear and abrasion-proof construction yet remains lightweight and water-resistant whilst offering a very large compartment that and an inner zippered pocket to safely keep valuables safe.
A separate compartment holds bulkier items such as shoes, towels and dirty laundry which you might not wish to mix with the items in the main chamber. A mesh pouch at the end houses your water bottle. Every internal compartment is well lined with a breathable moisture-wicking material to keep each item safe and clean. The removable shoulder strap also features metal clasps and attachment rings and is adjustable enough to be used as a cross bag or a handbag. With a size of 19.69"x10.24"x9.84", it easily handles all your travel and sporting needs.
Key Features:
Made from high quality oxford canvas
Adjustable shoulder strap with metal clasps and attachment rings
Stylish and elegant design
Lightweight and very durable
The North Face Base Camp Gym Bag
The North Face Base Camp duffle bag has the most pleasing style of any of the gym bags on this list. It's a box without being boxy, is roomy without looking unwieldy and it sports high quality materials all around. It's as durable as it is attractive and as versatile as it is durable.
The North Face Base Camp duffle bag is that rare combination of style and functionality. It's the Ferrari of gym bags without a doubt and will protect your belongings while burnishing your image. The bag feels rock solid without feeling hard or boxy and that's a testament to the quality of materials. Without a doubt our favorite gym bag.
You may wind up using it as one of your primary travel bags.
Stout, high quality zippers abound.
Robust haul-handles at each end.
The Team Speed Medium Size Duffle Bag is one of the best looking gym bags the company makes and is available in a range of colors.
The adidas "Team" Gym Bags are great looking bags that are attractively priced to fit into the often tight budgets teams are working with. They have a lot of space inside and 3 zippered pockets on the exterior to allow you easy access to your gear whether you're on the practice field or the court.
A compact bag that's actually more spacious than it appears.
Doesn't bend under a full load.
Waterproof bottom keeps the contents dry when you're on a wet practice field.
The shoulder strap is not the most comfortable we tested.
Grip Power Storm Pads Roll
The Grip Power Gym Bag sports a hybrid design that's somewhere between a backpack and a classic duffle. It's compact, but not small, and built to last.
This is not a huge bag but it's big enough to carry everything the average gym-rat will need for their workout and it's comfortable enough to carry all day without becoming a burden. The bag looks as tough as it is and we like the stripped down lines and lack of unnecessary strapping.
Extremely comfortable to carry backpack style.
PVC coated polyester makes for a tough, waterproof bag.
Plenty of space inside for everything.
No pockets either inside or out.The excessive branding on the exterior of their gym bags distracts from an otherwise outstanding design.
Adidas makes another appearance on our gym bags list with this small, extremely versatile duffle. It's a gym bag that has at least 3 ways you can carry it about depending on circumstances.
This is a great bag for a woman who goes to the gym toting a minimum of equipment. It doesn't scream "I work out!" like some gym bags. It says "Going to the gym". The lack of pockets is a curious thing. However by leaving them out they've maximized the interior space.
Equal parts gym bag and classic backpack.
Ventilated compartment to air out the sweaty stuff.
PVC coated 600-denier polyester.
As with the other gym bags in this product line the branding is intrusive.
Where the Adidas Diablo Small bag is quietly effective the Grip Power Pads duffle is meant for those who take their gym bags seriously. It's a big bag with lots of space and plenty of pockets.
We would love to see these gym bags with 50% of the branding removed. They would be epic. That said from a functional standpoint this bag should fulfill the needs of even the most gear-crazed gym-rat. It's easy to carry, holds a ton of stuff and maintains its profile even when half full.
Tote it about using the carry handles, adjustable shoulder strap or end loop.
100% water resistant polyester.
Fashionable design cues make it a great gift for her.
No pockets either inside or out.
The Adidas Defender II is a classic looking gym bag with plenty of interior space, 3 large pockets and a padded base that stands its ground when you take it outdoors.
If you're looking for simple, durable gym bags at an affordable price Adidas has them. This bag doesn't win a lot of points as far as aesthetics go but it provides plenty of space for all your gear and keeps that gear safe and secure against the ravages of the environment.
Plenty of pockets inside and out with high quality zippers or Velcro closures.
Carry over the shoulder or at your side.
Highly durable 600D waterproof polyester makes for a bag that's both light and tough.
It's likely bigger than some customers think it is going to be.
MIER Large Duffel Backpack Sports Gym Bag
You don't have to worry about choosing between a backpack and a duffel bag with the MIER Large Duffel Backpack Sports Gym Bag, as you can have the best of both worlds with this versatile piece. Amazing, right?  This heavy-duty gym bag comes with a removable, adjustable backpack and shoulder straps. Carrying this large duffel gym bag would be a breeze using any of its four soft haul handles at the sides. The adjustable sternum straps help provide suitable carriage points. You also get many pockets at strategic parts, offering lots of storage points.
The bag repels water, thanks to its water-resistant tarpaulin and reinforced double-layered tear-resistant floor panel. It also comes with a sturdy design that protects it from unfavorable weather conditions. The 'D' rings and beautiful chain loops are a plus for the bag, as they provide support for additional attachments. The entire thing was brilliantly constructed to accommodate a compression strap system, which will go on to help hold bulky items in place in the bag. With all of this, the bag is still rather easy to clean. It comes in three available sizes (45L, 60L, 90L) to suit your needs, and even features a shoe compartment.
Water repellent material
Multifunctional pockets
Multiple carrying ways
Some reports of metal parts breaking easily.
Gym Bag For Men Buyers Guide
Here are some common questions people have about gym bags.
Q: What Is The Best Gym Bag?
A: Normally we don't like to touch one product on the shoulder and anoint it special but in this case we have to do just that with the North Face Base Camp Duffle bag. It's just a superior bag no matter how you look at.
Q: What Is The Best Gym Bag For Swimming?
A: For our money we'd take the Adidas Team Speed Medium Size Duffle Bag or the Nike Brasilia 6 X-Small Duffle Bag. Both are fully water resistant, easy to carry, fairly compact gym bags with pockets for wet stuff.
Q: What Gym Bags Can I Fit My Kit And Trainers In?
A: Any gym bag on this list will accommodate your kit and trainers. Some like the Nike Brasilia 6 Duffle Gym Bag profiled above are large enough to accommodate several pairs of trainers and any type of kit you can think of.
Q: What To Keep In My Gym Bag?
A: Of course different people are going to put different things in their gym bags depending on their age, comfort level in the gym, history of injury or any special equipment they're trying on for size. Generally speaking though typical gym bags include some or all of the following:
Again this is not a scientific list just a general idea of some things that are often found in gym bags.
Q: What Is The Most Stylish Gym Bag?
A: Once again we have to default to the North Face Base Camp Duffle bag; the number 1 entry on our list and our clear favorite. It's just a beautifully designed and executed bag.
Things To Consider When Buying A Gym Bag
Gym bags are gym bags. Right? Actually, not so much. Gym bags run the gamut from extraordinary bags like the North Face Camp Duffle to the extremely cheap, unattractive and poorly made. With that in mind consider these things before laying down your hard-earned:
Space – Some folks go to the gym laden with everything they can think of. Others bring a pair of cross trainers and a small towel. Most however, come down somewhere between the two extremes. Few, in fact, are the gym denizens who actually need the biggest gym bags.
Functionality – There should be a pocket to put your tech, a pocket for your footwear and a separate pocket to put the dirty stuff. In the old days gym bags were just big sacks with a drawstring. Thank the maker the old days are gone.
Materials – If you need a waterproof bag that's also durable look for a bag that's at least 600D polyester that's had some form of PVC or other type of waterproofing sprayed on the back of the fabric to keep the water from filtering through. As for zippers, they should be robust with smooth action. Look for double stitching in the seams as well.
Maintenance – Gym bags are by definition bags you're not going to be treating with kid gloves. As such they should be extremely durable and low maintenance. Wiping your bag down thoroughly with a damp cloth and disinfectant now and again should be all the regular maintenance it needs.
Conclusion
Good gym bags are essential to making the most of our visits to the gym. Thankfully, today there are a vast array of gym bags in all sizes and types so there's sure to be one that suits you to a T. We hope you found this information on gym bags helpful and don't forget to bookmark gearhungry.com and stop by regularly for more product reviews and guides.
Sign Up Now
GET THE VERY BEST OF GEARHUNGRY STRAIGHT TO YOUR INBOX