Best Elbow Pads In 2022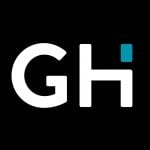 This product guide was written by GearHungry Staff
GearHungry Staff
GearHungry Staff posts are a compilation of work by various members of our editorial team. We update old articles regularly to provide you the most current information. You can learn more about our staff
here
.
GearHungry may earn a small commission from affiliate links in this article.
Learn more
Your elbows might feel like one of the hardest parts of your body, but they can be easily damaged. Whether you're doing an extreme sport or just need some extra support in that area, elbow pads are the way forward. We searched the internet to find the best elbow pads and narrowed it down to our ten favorites. This list features both supportive and protective elbow pads, for all different budgets.
The Best Elbow Pad
JBM Adult/Child Wrist Guards, Knee And Elbow Pads




Our Best Choice product is the JBM 3 in 1 Protective Gear Set. We chose this because we figured that some people would be coming to this list to buy some entry-level protective gear for sports like BMXing and skateboarding. If that sounds like you, this set is a great value option. You get elbow pads, knee pads, and wrist guards, and they're all adjustable and high-quality. They're not competition standard sports protection, but they'll keep you or your kids safe.
They're padded with EVA, which is a soft and durable foam material. Then, on the outside, there are tough plastic plates designed to take the brunt of the impact if you hit the ground. Each different pad has multiple adjustable elastic straps and Velcro closures so you can tighten them to the perfect fit. You can choose from adult or youth sizes, but to be honest they're not made for a larger person. If you're over 6 feet tall, you'll probably need something more specialist. Really, they're designed for children. And, they come in four color options so you can customize them to suit you.
Key Features:
3-in-1 set
EVA padded with plastic plates
Adjustable straps and Velcro
Four color options
Adult/Youth sizes available
Mcdavid 6440 Hex Knee Pads/ Elbow Pads/ Shin Pads

Our next product is the Mcdavid 6440 Hex Pads. Before we get into the features and benefits, we should just clear up that this is one pair of pads that can be used as knee pads, elbow pads, or shin pads. They're much more flexible than traditional elbow pads with plastic plates because they use Hex Technology instead. It's a type of foam padding in a closed cell that protects you from impact. It's not going to give you quite as much protection as a plastic plate, but it will still stop you from grazing or cutting your knees. They're really designed more for sports like basketball, netball, and football, but you can use them for extreme sports.
One of the great things about these pads is the Moisture Management Technology. It really helps to keep your joints cool and dry rather than them getting sweaty. They're more flexible and versatile than most elbow pads, and you can just chuck them into the washing machine when you're done. You can't adjust them to make them tighter so it's important to get the right size – they're supposed to be tight. The good thing is, they come in lots of sizes from Youth to XXL. You may also be interested in some of the best muscle rubs from our list. Check them out.
Key Features:
2 pads
Elbow/Knee/Shin pads
Hex Technology
Moisture Management Technology
Ten color options
7 sizes (Youth – XXL) available
Specification:
Brand

Mcdavid

Model

6440R

Weight

4.8 ounces
Mueller Adjustable Elbow Pads




If you've got an elbow injury, you should check out the Mueller Adjustable Elbow Support. You can pretty much put all of the elbow pads on this list into two categories: protective and supportive. This one is definitely supportive. It will still provide a small amount of protection, just by keeping your elbow tight. It's one-size-fits-most and can fit on either your left or right elbow.
It's made from neoprene, which is a soft and flexible material. Then, on the inside, it has a HydraMesh fabric panel, which is designed to manage the moisture and make it more breathable and comfortable when you're wearing it. It's also been given an antimicrobial treatment to stop it from smelling and getting stained. If you're using this elbow pad for exercising, this feature will come in really handy. The other great thing about this pad is that it slips onto your elbow and it can be adjusted using one hand.  The only real problem with this product is that it comes in one size – if your arm is anything but normal sized, it could be way too loose or way too tight. Make sure you can return it if you're buying it from Amazon, so you can try it out. Make sure you also check our guide to the best knee sleeves.
Key Features:
Elbow support pad
Made from neoprene
HydraMesh fabric panel
Adjustable straps
One-size-fits-most
Specification:
Brand

Mueller

Model

75217B

Weight

3 ounces
McDavid 6515 Pair Of Hex Knee And Elbow Pads

This next product is the McDavid 6515 Pair of Hex Knee and Elbow Pads. We already looked at a pair of elbow pads from McDavid and these ones are pretty similar. They're actually a bit smaller than the first pair, which means they're a little bit lighter and less obvious. However, they still provide the perfect mix of protection and flexibility. They're made from a mixture of nylon (80%) and spandex (20%), with polyethylene foam for padding. This is one of the best ways of protecting your knees and elbows without having to wear big chunky protective pads.
Like the other McDavid elbow pads, these feature HDC Moisture Management technology. This keeps the moisture from building up inside the pads and it keeps your muscles warm and dry. In fact, the fact that they keep your joints and elbows warm is really important because it reduces the risk of injury. The only slight downside of this type of elbow pads is that they can easily tear if you're skidding on them. They'll still protect you, but you will probably have to replace them regularly if you're doing something with heavy contact. They only come in sizes from small to extra-large and you can only get them in one color. 
Key Features:
2 pads
Elbow/Knee/Shin pads
Hex Technology
Moisture Management Technology
5 sizes (Small-XL) available
Specification:
Brand

McDavid

Model

651KP

Weight

4.8 ounces
RDX MMA Elbow Support Brace Sleeve Pads

The next pads on our list are designed specifically for MMA. To be honest, you could use them for loads of different sports, but they're perfect for fighters. That's because they offer plenty of protection, whilst still letting you move your arms quickly. More restrictive elbow pads wouldn't be suitable because they could really slow you down in a fight. However, despite their low-profile construction, they still really protect your elbows and hold them really firmly. The reason they hold the elbow so well is that they have a cross-over strapping system, which makes it easy to get it really tight.
RDX MMA Elbow Support Brace Sleeve Pads also feature Dri-fit management material that wicks away any moisture inside the pad, so you aren't distracted during a fight or training session. It protects your elbow using a technology called Supremo-Shock™ Equilibrium Foam, which spreads the impact over your whole elbow. Plus, it even has extra light carbon fiber padding which makes it durable and lightweight. It comes in three different colors and sizes small to XL. You can combine this product with one of the boxing gloves from our list.
Key Features:
Elbow pads
Dri-fit management
Cross-over strapping system
Carbon fiber padding
Supremo-Shock™ Equilibrium Foam
5 sizes (Small-XL) available
3 colors options
Triple Eight ExoSkin Elbow Pad



As our Premium Product this week, we've selected the Triple Eight ExoSkin Elbow Pad. They're a bit more expensive than most of the elbow pads on this list, and that's because they're more heavy-duty. Inside the pad, they have high-density foam padding, which protects your elbow from the impact of a fall. Then, on the outside, it has an exterior Kevlar cover. This is the material that is used for bulletproof vests, so you know it's going to be tough. This additional cover makes the pad a lot more resistant to abrasion and tears.
The body is made from neoprene to give it some flexibility and breathability. And, they have separate pockets full of padding, which protects key areas around the elbow. All of this padding and protection makes them ideal for extreme sports like mountain biking BMXing and snowboarding. To help with the moisture from your sweat, the pads are lined with terry cloth and they are adjusted using two Velcro straps. The only real problem is that they come in just three sizes, and it's hard to find the size guide. You can find it in the 'customer questions and answers' section on the Amazon listing.
Key Features:
Elbow pads
Neoprene
High-density 8-lin foam padding
Exterior Kevlar cover
Adjustable straps
3 sizes (Small – Large) available
Specification:
Brand

Triple Eight

Model

61101-P

Weight

1.5 pounds
Bodyprox Elbow Protection Pads

The Bodyprox Elbow Protection Pads are one of the only elbow pads that both supports and protects. They cover a bigger area than most elbow pads, which the first thing you'll notice about them – they stretch over most of the arm, instead of just covering the elbow. Then, they are lined with a strategically-placed foam grid that protects and supports key areas of the elbow and arm. The whole thing is made from abrasion-resistant materials, which will be extremely important when you fall over on a rough surface.
In terms of protection, they're suitable for almost any sport. However, when you get them out of the box and slip them on your arm, you'll realize that they're quite chunky. That might mean that they get in the way of some sporting activities. Plus, they don't really have any moisture management technology, so it could get really sweaty if you're playing sports on a hot day. They come in three sizes and have a useful size guide on the Amazon listing.
Key Features:
Two elbow pads
Strategically-placed foam grid
Arm wide protection
3 sizes (Small-Large) available




The G-Form Pro-X Elbow Pads are some of our favorite protection pads on this list. They look super chunky on the images, but they're actually a lot more low-profile. Instead of having a hard shell, they have what G-Form calls 'second-skin' fit. That means it slips over your arm, without really adding any bulk or weight. Then, to provide the protection they have a Reactive Protection Technology (RPT) pad. This is basically a soft foam that stiffens on impact and actually absorbs 90% of the impact. This works a lot better than having a hard-plastic plate, because it's more flexible, less bulky, and it doesn't move around.
They're also more lightweight than you'd expect. This allows you to forget you're wearing them when you're mountain biking, playing baseball, or do any sport that requires a lot of movement. They have dual-axis technology as well, which helps them move around with your arm as it moves. It comes in six different styles and sizes from youth small to XXL.
Key Features:
Elbow pads
Second skin fit
Reactive Protection Technology (RPT)
Dual-Axis Technology
Six color options
11 sizes (Youth small – XXL) available
Specification:
Brand

G-Form

Model

G-Form

Weight

5.1 ounces

The Bracoo Elbow Support was an easy choice as our Best Value product. At less than $10, you'll struggle to find cheaper elbow support of this quality. This product is firmly in the supportive camp and won't really provide your elbow any protection if you fall over. However, it's a great way of supporting your elbow during sports. It's made from neoprene and is completely latex-free. That means it's better for your skin and helps your blood circulation. It's also great at keeping your elbow warm, which helps it recover naturally and stops it from getting stiff or inflamed.
It uses a 4-way stretch fabric system that makes sure the compression around the elbow is completely even. This also helps you adjust it to get the perfect fit. To secure the strap in place, you basically stretch it around your elbow and attach it anywhere along the outer surface. So, it's one-size-fits-all, as long as your elbow is between 7-13 inches in diameter. This product isn't a miracle worker, but if you need some basic support for your elbow, it will work perfectly.
Key Features:
Elbow support
Neoprene
4-way stretch fabric
Adjustable support
One-size-fits-all
Specification:
Brand

Bracoo

Model

Y76440

Weight

1.6 ounces
Pro-Tec Youth Street Elbow Pads




The last elbow pads on our list are truly old-school pads. They look exactly like the pads you had as a kid, when you were roller-blading, skating, or biking around the neighborhood. But that doesn't mean they're outdated. In fact, the Pro-Tec Youth Street Elbow Pads are some of our favorites on the list. They have an old-school plastic plate on the outside of the pad to protect you from impact. This might not be the most advanced impact protection, but it will definitely stop you from getting hurt in a crash. Then, on the inside, they're lined with neoprene to make them comfortable.
They wrap tightly around your knees thanks to the wrap hook and loop fastener system. Then you can tighten them up further with the two sets of Velcro straps. It might say 'Youth' in the title, but these pads are suitable for anyone really. They come in sizes Youth to XL and are stretchy enough to fit a fully-grown adult. Plus, there's a really thorough sizing guide on the Amazon listing to make sure you get the right fit. 
Key Features:
Elbow pads
Neoprene interior
EVA plastic plates
Adjustable straps
5 sizes (Youth – XL). available
Specification:
Brand

Pro-Tec

Model

STREET ELBOW

Weight

1 pounds
Elbow Pad Buying Guide
How We Chose Our Selection Of Elbow Pads
Reviews – It doesn't matter what product you're buying; you should always read customer reviews. You can't believe every word you read, but you can find out a lot about a product if you're careful. We read hundreds of customer reviews before we write a buying guide like this one. We search for patterns to see if lots of people are having the same problem, or something similar. We also read other expert reviews to see if they have found something we've missed.
Brands – For some people, the brand is the single most important factor in a purchasing decision. To us, it's just a means of finding the best products. We check out the biggest brands in the industry we're writing about and see what products they have to offer.
Price – We know that everyone has a different sized budget. Which is why we try to feature products from across the price range. Check out our Best Value and Premium Product options for the two ends of the spectrum.
Features To Look For In Elbow Pads
Material – What material you want in an elbow pad depends on what you're using them for. Protective elbow pads for extreme sports need to be made from a flexible material like neoprene and have a hard shell. Whereas supportive elbow pads are made from stretchy materials.
Size – Most elbow pads have a one-size-fits-all approach. That's because they can be tightened to fit any elbow. However, if you have particularly small or large arms you might have to buy specialist elbow pads.
Fit – Again, a lot of elbow pads can be tightened to provide the best fit. If they don't have a tightening mechanism, check out the Questions & Answers section on Amazon to see what people are saying about the different size options.
Sign Up Now
GET THE VERY BEST OF GEARHUNGRY STRAIGHT TO YOUR INBOX