Evolve Skateboards Carbon GT Series Electric Off-Road Skateboard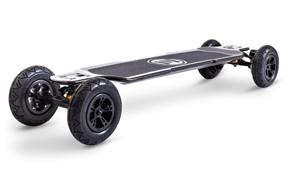 Key Features:
Offers a magnetic remote control for adjustability of up to 4 speed
Can easily reach 22-25 mph both uphill as well downhill
Offers a solid brake system for more control when traveling
The skateboard has been padded with rubber around the mold to reduce fatigue when used over a lengthy period
Built-in LCD display for updated information throughout your commute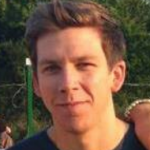 Electric Skateboards and Mountain Boards are off terrain upgrades from the traditional skateboard that have the market by storm. Taking all the fun of skateboarding and increasing it ten folds with added features that are put in place for your convenience, safety, and enjoyment. Skateboarding has never been so versatile and accessible. This will provide a great replacement to your big vehicles for short trips; what's more, you might save some gas while you're at it. If you are in the market for only the best out there, our experts have put together an array of products in this well-curated list that ranges in price and functionalities for your ultimate pick, we have put into consideration the best, brands and customer reviews and brought to you the best off-road skateboards. Whether you are only a beginner or you take pride in being a professional boarder, there is a product for you on this list that will tick all the boxes.
The Best Off-Road Skateboard