Best Off-Road Skateboards In 2022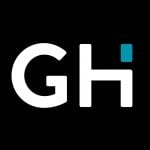 This product guide was written by GearHungry Staff
Last Updated
October 2, 2019
GearHungry Staff
GearHungry Staff posts are a compilation of work by various members of our editorial team. We update old articles regularly to provide you the most current information. You can learn more about our staff
here
.
GearHungry may earn a small commission from affiliate links in this article.
Learn more
Electric Skateboards and Mountain Boards are off terrain upgrades from the traditional skateboard that have the market by storm. Taking all the fun of skateboarding and increasing it ten folds with added features that are put in place for your convenience, safety, and enjoyment. Skateboarding has never been so versatile and accessible. This will provide a great replacement to your big vehicles for short trips; what's more, you might save some gas while you're at it. If you are in the market for only the best out there, our experts have put together an array of products in this well-curated list that ranges in price and functionalities for your ultimate pick, we have put into consideration the best, brands and customer reviews and brought to you the best off-road skateboards. Whether you are only a beginner or you take pride in being a professional boarder, there is a product for you on this list that will tick all the boxes.
The Best Off-Road Skateboard
MBS All-Terrain Longboard
The MBS All-Terrain Longboard sits somewhere in between a longboard and a mountainboard. You wouldn't want to fly down a winding road or hurdle over off-road jumps on it. It's not really designed for either. But don't let that put you off – this off-road skateboard is seriously fun. If you're looking for a capable cruiser that can easily make use of short-cuts across a grassy verge, this is the ultimate tool. 
It has a 39-inch maple-laminated drop deck and 190mm Navigator Drone trucks, making it easy to turn precisely. The super high rebound 100mm treaded longboard wheels give it amazing traction and impressive speed. Made from urethane instead of rubber, these wheels are the perfect off-road compromise – the profile design gives them enough grip and makes them fast enough for tarmac thrill-seekers. Plus, it has amazing ground clearance when you consider the length of the deck. 
With the MBS All-Terrain Longboard, you can learn to control a longboard without being restricted to one surface. It's the go-anywhere longboard of our dreams. Check out the Amazon reviews and you'll find a ton of beginner longboarders and skateboarders praising this board's durability and ease-of-control. It really is one of the best hybrid off-road skateboards on the market today.
Key Features:
100mm x 65mm longboard 
78A super-high rebound wheels 
Maple-lam drop deck 
190mm Navigator Drone trucks 
ABEC 9 bearings 
Specification:
Brand

MBS

Model

10001

Weight

5.9 Pounds
Atom 95X Off-Road Skateboard
The Atom 95X MountainBoard is packed with functionalities and features that are sure to excite anyone interested, so brace yourself as we attempt to capture it all. First of all, this board has been designed to for durability with its PTH graphic material and laminate decking and with its 8-inches diamond tread tire. This board will be sure to cover all the terrains you throw at it including gravel, mud or sandy beaches as long as it is used properly and maintained. With its amazing pre-installed v-brake system, safety will be the least of your concerns which makes a great purchase for non-experienced boarders.
This all-terrain board is championed for its affordability without risking any of its quality. At a price of  $189, you could have your own board in no time, and with an added price, this board will come packaged with protective gear all courtesy of the brand's consideration for your safety. Although the foot bindings on the board will suite smaller feet, this board can be enjoyed by both adults and kids with no difficulty, as with their velcro material, they remain adjustable. Ultimately, this mountain board captures everything we love about traditional skateboards while adding slight upgrades to cater to safety and versatility.
The manufacturer's, Atom has been in the business of creating for almost 3 decades, and have remained a trusted source with each upgrade of their designs. Atom is dedicated to creating, durable high-performance boards for the advancement of sport and recreation. Invest in this mountain board if you're a beginner and when you're ready for an upgrade Atom is there for you with even better products. This company is known to care about its customers and will reply promptly to any issues experienced with the purchase.
Customers have mentioned its good engineering and affordable pricing as some of the best things about the product. This board will take up to 220 pounds in weight and will travel at high speeds as long as the bearings are adjusted appropriately. Unfortunately, this board can only be shipped within the United States. Also note this is not an electric board and is powered like every natural skateboard, with some leg power and gravity. You may also like some of the best hover shoes from our list, so be sure to check them out.
Key Features:
Covers all terrains
Comes with F1 adjustable Velcro foot bindings
15 pounds in weight and 4 inches in total length
Equipped with a Pre-installed v-brake system
Specification:
Brand

Atom Longboards

Model

91116

Weight

18 Pounds
Atom 90 Off-Road Skateboard
Off-road skateboard can be considered the monster trucks or heavy mountain bikes of the skateboarding world because they literally have both the look and performance. As the second product from Atom, the Atom 90 Mountain Board is manufactured to keep you in tip-top shape during offseason; whether you are a professional snowboarder or kiteboarder. This mountain board has very similar features as its previous counterpart motioned above and if you loved the affordability of the Atom 95X board, then you will love the fact that this board is even more affordable. This solid skateboard will provide the perfect ride for entry-level mountain boarders and kiteboarders, with its adjustable velcro foot bindings and 8-inch tread diamond tires. The main difference between this model and the 95X are its lack of grab handles and breaks with the purchase although it is compatible and can be attached by the owner.
Using this all-terrain skateboard is as easy as you would imagine; you ultimately choose how fast or slow you want to go which is one of the reasons why this is so beginner-friendly and is usable by people of all ages. With this mountain board, all the control is ultimately in your hands, Atom remains committed to providing the best products for your money. When you make the purchase you can expect it to be shipped relatively fast and you can expect one board, 4 wheels and for an added price, an 8-inch inner tube with your package.
Amongst the best parts of this board as reviewed are its suitability to beginners and despite its suggested unit weight, people over 220 pounds have been able to use it. However, customers have also made complaints on grounds of durability and speed. To solve this problem, be sure to use this product properly and also adjust the bearings if it gives you trouble when riding it at high speeds. Ultimately, the Atom 90 Mountainboard is a heap of fun and should reach all your expectations of what a great board should be. Note that this product will ship to only select countries outside the United States.
Key Features:
Weight unit of 220 pounds
Made with PHT material and has maple laminated deck
14 pounds in product weight and 41 inches in total length
Covers all terrains including pavement and sand
Specification:
Brand

Atom Longboards

Model

91115

Weight

17.59 Pounds
MotoTec 1600W Dirt Electric Off-Road Skateboard
The MotoTec 1600W Dirt Electric Skateboard is a dual motored beast that is designed to take you to new heights on your skateboard. The fact that it is dual motored (one on each rear wheels) means that this dirt skateboard can easily be manipulated allowing the user to turn with ease and with improved traction. Alongside its remote control,  and safe anti-lock braking system, this skateboard puts all the power in your hands while keeping you safe. The large treaded off-road skateboard wheels will glide smoothly over any terrain you can think of.
With the L.E.D battery life indicator, you will be kept on alert and once the battery is low, simply plug it in and in 3-5 hours, the batteries should be fully charged. What makes this off-road electric skateboard extra special is its ability to travel up to 22 mph for a good 60-90 minutes, making short trips more convenient and fun for you.
MotoTec takes pleasure in manufacturing high-quality products for its consumers just like this dirt skateboard made with real wood and reliable trucks and spring bushings. For a company that has been in this business since 2009, each of their products reflects their expertise. With this brand, you can be sure that every touch on this product has been met with top workmanship, and created for the ultimate satisfaction of the customer.
The majority of customers cannot get enough of this product, listing its ability to glide easily through any terrain (note that although it is water-resistant, it is not waterproof) and its overall good quality. However, amongst its least favored characteristics are its battery life which does not last as long as most would prefer and its generally heavy nature making it not as portable as other boards. Nevertheless, as most customers have confirmed, this is an exciting purchase that you will not regret. For more awesome ride options like this, check out our guide to the best hoverboards.
Key Features:
Equipped with Chargeable batteries
Top speed of 18 – 22 mph
Maximum rider weight of 220 pounds
Comes with an Integrated anti-lock braking system
Specification:
Brand

MotoTec

Model

MT-SKT-1600

Weight

77 Pounds
OPB SDS New Improved Off-Road Skateboard
The OPB SDS Mountain Board Skateboard is the highest rated board on this list, it is not difficult to see why either as every inch of this product has clearly been designed to give the user a top-notch riding experience. Designed to look attractive while remaining durable, this offload longboard is made with quality maple wood, aluminum trucks and large pneumatic tires that will move smoothly across any terrain and ride easily uphill and downhill.
Additionally, this board is relatively lightweight at only 11 pounds. Keep in mind that the recommended weight for users is between 250-275, also when you make the purchase, this product comes unassembled and so it will be up to you to put it together. The package will come with the tools needed to complete the assembly and allows for slight adjustability so that it can work for you as best as you need it.
The manufacturers championed ease of use and amazing quality with this product, upgrading it so that it can be used even by beginners as the perfect off-road skateboard. Customers have sworn on this product on factors such as its special pneumatic wheels, allowing it to go over just about anything. Also, what makes it stand out from the rest is its affordable price despite the great value of the product. Unfortunately, the tires are not interchangeable and the attached foot straps seemed to have caused problems for some customers. If you're interested in taking on mountain or kiteboarding for the first time or if you are just in the market for a product that will work for you, the OPB SDS Mountainboard skateboard may be exactly what you need. Be sure to combine them with some of the best skateboard shoes from our list.
Key Features:
Equipped with 4 Pneumatic tires
Comes with foot straps
7- ply maple deck
Nylon leash included
Sign Up Now
GET THE VERY BEST OF GEARHUNGRY STRAIGHT TO YOUR INBOX