Best Duffel Bags in 2022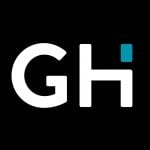 This product guide was written by GearHungry Staff
Last Updated
June 13, 2018
GearHungry Staff
GearHungry Staff posts are a compilation of work by various members of our editorial team. We update old articles regularly to provide you the most current information. You can learn more about our staff
here
.
GearHungry may earn a small commission from affiliate links in this article.
Learn more
The essential gym companion, the make-do suitcase for your next trip; whatever the occasion, a duffle bag is a perfect accomplice. Originally designed to hold your gym shorts and sneakers, these durable bags gained a reputation that crossed over into air and road travel. When you don't need a series of luggage pieces, or you're just trying to crash on a bud's couch for the weekend, the duffel bag is the perfect reach-in traveller's inventory. Per usual, we've sorted the best of the best for you today.
The Best Duffel Bag
Under Armour Undeniable Duffel 3.0 Gym Bag
Under Armour has been developing all kinds of bags for over two decades now; fortunately, it does not seem like that will stop anytime soon. One of its latest releases, the Undeniable Duffle 3.0 Gym Bag stocks everything you have ever wished for in a duffle bag. To start with, the duffle bag measures 21.4 x 10.1 x 11.1 inches. This means that you can take it along with you when traveling by air. This is a big deal because very few brands put airline load requirements into consideration when making their duffle bags. Also, although wheeled duffle bags are the easiest to carry around airports, train stations, and ships, duffle bags without wheels like the Under Armour Undeniable Duffle Bag are also very convenient. Furthermore, its compact size means it can accommodate a load of about 47 liters. And while this is not exactly the largest bag out there, it will come in handy for a weekend getaway as well as short business trips. Plus, bags above 50-liter capacity may increase your baggage costs when traveling, so, this is pretty much a win-win.
You'll also like that the Under Armour Undeniable Duffle 3.0 Gym Bag can be carried like a tote or backpack, depending on which is more comfortable for you. Even better is the fact that the shoulder straps are included in the handgrips for more comfort. So, if you intend to walk a long distance, you won't feel any pain even if the bag is packed full. And for more flexibility and convenience, the shoulder straps can be detached the moment you don't want to use them. No doubt, duffle bags without wheels are usually lighter than their wheeled counterparts, as such, they are preferred by sportsmen and women. In addition, they are more stable than wheeled duffle bags, so your belongings won't be damaged by any chance.
Key Features:
Made with 100% polyester material
Dimension of 21.4 x 10.1 x 11.1 inches
Machine wash friendly
Zipper closure
Specification:
Brand

Under Armour

Model

1300214-P

Weight

8 ounces
Novel Duffel Bag, by Herschel Supply Co.
The second one on this fine list is the Novel series duffel bag, by our good friends at Herschel Supply Co. This unique bag has a perfect blend of casual, while still being professional enough to bring to and from the office on your gym/lunch break. At a stunning price and overall high quality, you'll have a new addition to your everlasting wardrobe. This is built to last, offering you every bit of durability and reliability that it has, in exchange for intermittent maintenance. Polyester canvas is easy to clean, while the nylon lining keeps your belongings wrapped in luxurious comfort. From top to bottom, stitch to strap, this is the ultimate duffel bag. Find more great products like this by checking out our guide to the best Victorinox backpacks.
Key Features:
Unisex design
Made of 100% Polyester
Multiple compartments
42.5 maximum load capacity
Specification:
Brand

HERSCHEL SUPPLY CO.

Model

Herschel Supply

Weight

2.31 pounds
Nike Brasilia Small Duffel Bag – 9.0
Nike is a leading manufacturer and supplier of sporting accessories. It has succeeded in winning the hearts of millions of customers through the release of premium quality clothes, caps, shoes, and bags. That said; the Nike Brasilia Small Duffel 9.0 bag maintains the excellence and durability Nike products are known for and is equally lined with thick polyester fiber, which makes it durable and tough. While most clothes are lined with light polyester fabric, for maximum breathability, bags require thick polyester fiber to prevent them from becoming loose after a short time and this Nike bag is no different. In fact, this duffel bag will retain its original shape and color after washing it, which is not a quality found in cotton-lined duffle bags. We are not exaggerating when we say that the Nike Brasilia Small Duffel 9.0 bag can last for over 15 years without losing its quality. And when it is finally worn out, instead of disposing of it, you can recycle it, thereby making the environment safer for everyone.
Another great thing about polyester-lined bags is that they won't spring back up when they are matted down, unlike bags made from other fabrics. Even better, the Nike Brasilia Small Duffel 9.0 is also water-resistant. So, if you live in areas where the humidity is high, and rain is frequent, this bag will be your best option. As a result of its water-resistance, it dries up a lot faster than regular duffel bags. So, you don't have to wait for an entire day before your bag is ready for use. All in all, apart from being water-resistant, the Nike Brasilia Small Duffel bag is also stain and mildew resistant. So you can confidently use it wherever you find yourself.
Key Features:
Completely made from polyester fiber
Five exterior compartments
Stain and water-resistant
Long-lasting
Specification:
Brand

NIKE

Model

BA5334

Weight

10.6 ounces
Plambag Canvas Duffel Bag
Plambag offers a stellar unisex design and gives you more than enough to jump for joy over. For one, Canvas Duffel Bag is extremely attractively-priced and comes with a slew of additional compartments to organize your belongings. Nothing is worse than getting to the hotel, or kicking back at the campsite, and having to dig through the entire bag to find one small item. This durable, 100% cotton canvas construction is up to just about test you throw its way, while the additional shoulder support along the strap makes that doubly true. Phase-out fatigue, and leave it up to Plambag.
Key Features:
Includes multiple compartments for valuables, clothing, and electronics
100% cotton canvas construction for durability
Additional shoulder support on the strap
Specification:
Brand

Plambag

Model

PB058DG

Weight

2.9 pounds
365 Medium Landon Neoprene Duffel Bag, by Dagne Dover
Dagne Dover tows the line on men's fashion, giving you the best of the luxury world, while still keeping 365 Medium Landon Neoprene as a simple duffel bag. You get an excellent design and comfortable top carry strap, as well as loops on either end to attach this bag to your luggage set. Available in four distinct colors, the Landon bag fits all of your forty-eight hour trip needs. Internal pockets for electronics, identification and valuables, and external pockets for quick-access items. Your carry-on flight bag has never been so functional, or looked this good.
Key Features:
Elegant design coupled with exterior pockets
Interior zip pocket for valuables
Neoprene construction
Specification:
Brand

DAGNE DOVER

Model

365 Medium Landon Neoprene Carryall Duffel Bag

Weight

1.7 pounds
Filson's "48 Hour" Duffel Bag
We love Filson creations (we even have a guide dedicated to them), and their 48 Hour Model is no exception. They really put the forty-eight hour trip in mind, giving you ample room to store your personal items, identification, valuables – anything that comes to mind, thanks to the internal wall and zippered pockets. If you're slinging this over your shoulder on your way out the door, you'll be able to adjust your shoulder strap, letting the 100% cotton build with the smooth leather trim rest up against you. From stem to stern, you can't not love Filson's most popular bag.
Key Features:
100% cotton build w/ leather trim
Adjustable shoulder strap
Internal wall and zipper pockets for additional storage
Specification:
Brand

FILSON

Model

'48-Hour' Duffel Bag
Adidas Defender Duffel Bag
One of the ultimate fitness and clothing goto brands has been Adidas, and they didn't disappoint with this high-ranking Defender Duffel Bag. You get ample external storage, and an expandable construction to aid in housing just about whatever you throw inside. If you're not keen on the classic black-and-gray color, there are over twenty different colors to pick from, some coming with a different style. Thanks to the adjustable shoulder strap, you'll be able to adjust your comfort under any condition you find yourself in, with one of the most reliable duffel bags ever created slung over your shoulder.
Key Features:
Comes in over twenty different colors/styles
100% polyester construction
Three exterior pockets for quick access
Specification:
Brand

Adidas

Model

976382-P

Weight

1.31 pounds
K-Cliffs Heavy Duty Cargo Bag
Get ready to meet the last bag you'll ever need. Made of ultra-durable 600D polyester, you're rocking one of the strongest bags in the business. This doubles as a roof rack bag, able to stand up to the elements like you wouldn't believe while ensuring your items' safety during transit. Pay attention to the various sizes you can grab, giving you full control over how you travel. Multiple sizes, all under the protection of one brand that's got your best interest at heart. Whether you're lugging the K-Cliffs Heavy Duty Cargo Bag over your shoulder or in the palm of your hand, you'll be good to go.
Key Features:
Works well as a roof rack bag
Able to hold heavy, bulky items
Comfortable and supportive back/hand straps
Specification:
Brand

K-Cliffs

Weight

6 pounds
Marmot Long Hauler Duffel Bag
Marmot understands the mentality behind having the perfect-sized duffel bag: not too heavy, yet still packing enough capacity potential to store everything you need for your trip. Many users replace their backpack entirely with this handy little companion, which comes complete with the ever-durable YKK zippers, as well as a 600D polyester construction. Come hell or hail storm, you'll still have this bag to keep your belongings safe. Apart from the fact that Long Hauler Duffel Bag can endure just about anything, Marmot gives you a fair price and enough attention to detail that you'll wonder why you ever bought anything else.
Key Features:
TSA-compliant carry-on duffel bag
600D polyester construction
YKK zippers
Specification:
Brand

Marmot

Model

29250-001

Weight

2.41 pounds
Canway 65L Travel Duffel Bag
The Canway 65L Travel Duffel Bag is one of the most popular duffel bags on Amazon. With a huge capacity of 65 liters and a super comfortable shoulder strap, this is the perfect duffel bag for bank robbers. You could fit a whole lot of cash in here. Or, if your needs are a bit more legal, it's perfect for traveling, going to the gym, and other day-to-day uses. It's made from 600D polyester, has premium SBS zippers, and has six separate pockets to help you keep the contents well organized. Trust us, there's a reason over 3,500 customers have given this duffel bag a five-star rating on Amazon.
Key Features:
Made from 600D polyester 
Premium SBS zippers 
65L capacity 
Main compartment and six pockets
Comfortable shoulder strap
Specification:
Brand

Canway

Model

Duffel-13

Weight

1.54 pounds
Duffel Bag Buying Guide
How We Chose Our Selection Of Duffel Bags
It sounds like a relatively simple purchase, but just grabbing whatever you see on the shelf at the department store isn't going to cut it. There's a lot that goes into these bags. We looked at the following criteria to determine our list.
Brand name (usually helps pinpoint durability and lifespan)
Weight capacity
Materials used
Overall durability
Strap strength
Color and design
Internal pockets
Zipper strength (YKK zippers are the goto)
Overall cost
Nobody wants to grab something like this, something they'll rely on to keep their personal belongings safe and covert, only to find that it's not up to snuff. We've taken the necessary precautions to weed-out the hundreds of bad duffel bags on the market, giving you a well-rounded list to choose from.
Features To Look For In Duffel Bags
Size - You're getting it for storage, but bigger is not always better. Duffel bags and rollaway suitcases are two different things; you'll be carrying your duffel bag by your side, or over your shoulder. Capacity is important, but don't overstuff the bag.
Material - Duffel bags usually come in canvas, giving you a lot of durability (more on that later). The material and thickness of said material are going to define how valuable the bag is, and how long you can expect to use it before it wears down.
Design - Some duffel bags come in a square shape, allowing you to pack them more efficiently in the car, or have an easier time stashing them in the carry-on compartment on the plane.
Color - This is mostly up to preference. If you're planning on cleaning your duffel bag, pay attention to strong dyes. You don't want to meld them with your clothing in a white wash, especially if you go for a blue bag (most common duffel bag color).
Durability - You wouldn't buy anything if you didn't think it was durable. Duffel bags are usually made out of canvas, giving you a lot of room to toss them around without risking ripping them. Canvas is fairly durable, and it's simple to patch up a hole if you catch it in time.
Types Of Duffel Bags
Sports - Whether you're hitting the gym or you have a load of sneakers and sports gear (baseball, footballs, etc.), a duffel bag can be the perfect medium between the field, and your car.
Casual - We would consider using these for traveling around the city on a Sunday, or having an overnight adventure go bag at-the-ready for those times where you just need to get away for the weekend.

Duffel Bag FAQ
Q: What is a Duffel Bag?
A: Duffel bags are canvas-crafted cylinders on a handle, designed initially to house your gym gear, keeping the smell on the inside. This was especially helpful for executives who took a gym-based lunch break and didn't want to stink up their office after they hit the showers.
Since then, duffel bags have become one of the go-to travel bags for men all across the globe. These can either be carried by your side or if they're heavy enough, over your shoulder with the longer strap. These are traditionally used as a gym, sports, or travel bags, giving you a quick way to just reach into your inventory and pull out just about anything. There's rarely dedicated interior storage pockets, but there is a correct way to pack them.
Q: Should you take a Duffel bag or a suitcase on your next trip?
A: Duffel bags come in various sizes, partially to fit as carry-on bags for air travel. They're one of the best companions because you can skip additional costs and the ever-annoying baggage claim all at once. If you're heading on a short business trip, you're able to forgo the aggravation and get from the airport to the hotel faster, all by using a duffel bag.
If you're expected to show up in your suit and briefcase, you may be thinking that it's a smart idea to pack these in your duffel bag. It can be, but just be certain to have your briefcase unlocked and ready to show to TSA. They traditionally don't like bags inside of other bags, but if you're doors-wide-open about it, you should be okay. Just be certain that your briefcase has a TSA-approved lock feature, as well.
Q: How do you pack a Duffel bag?
A: It's sort of a free-for-all for your personal belongings, so you have to figure out how to cushion the electronics, and keen things from rumbling around. Nothing is more dangerous than a fully-loaded duffel bag, especially since it's difficult to hold onto if you're not packing the right muscle. Here's a step-by-step guideline for what you should be doing.
Pack clothing on the bottom
Place electronics on top of clothing; apply additional clothing layer for more fragile electronics (two-shirt layer for a MacBook, etc.)
Place personal items (depending on air or ground travel), such as soaps and grooming items, dopp kits, etc., in a Ziploc bag to reduce the risk of spills
If you're bringing back souvenirs, plan on having a little bit of extra room; they'll go with your electronics when you return home
Pack the walls with rolled-up clothing to cushion bumps and bruises, protecting your valuables
You guessed it - line the top with another layer of clothing, and utilize external straps to lightly compress your inventory, if applicable
Sign Up Now
GET THE VERY BEST OF GEARHUNGRY STRAIGHT TO YOUR INBOX