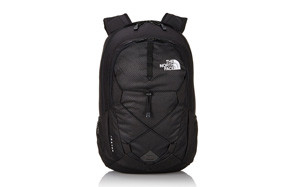 "The Jester" by North Face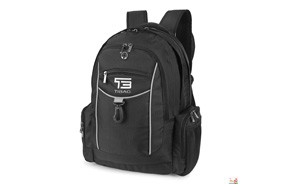 Somiss "College Pack"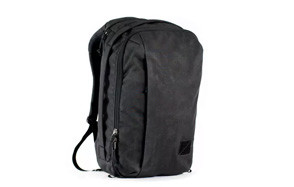 Evergoods CPL 24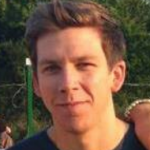 Briefcases and messenger bags won't do—you need to be ready to go at your leisure, and for that, you need a stellar, workplace-friendly backpack. There are a very specific type and style of backpacks that's appropriate for maintaining a professional and serious image, and we've found the cream of the crop. Pick from twelve different best men's backpacks for work, and scan the buying guide below for more information on key features that you shouldn't compromise just for style. Function and maintaining your professionalism—we've got you covered.
The Best Men's Backpack For Work
Men's Backpack for Work Buyers Guide
Backpacks will give off a childish vibe if you choose the wrong one. Sizing, material and style all need to be on-point. We've outlined the key features to keep on your list when picking a professional backpack.
What To Look For: Workplace Backpacks
Capacity: Professional use means having the ability to stash and store multiple items from the office. Itineraries, stacks of documents, your electronics (tablet, phone, laptop) and their respective cords and cables. Low capacity also means a smaller backpack, and that will appear small and bulky on your back, emulating the look of a kid leaving school in the mid-afternoon. Look for 17 liters and up, and you'll be good to go. 
Designated Laptop Storage: Your laptop is an extension of you're ability to work. While a designated pouch isn't a breaking point, it's definitely good to have one, especially if you're known to overstuff your bags. Too much pressure on your screen can cause damage over time, but with a designated sleeve, there's a significant amount of padding to protect it. 
Professional Style: This is pretty relative. Minimal paracords, solid colors and a low number of pockets all make a pretty professional appearance. Unless you're working for a grassroots campaign, having a "hiker-ready backpack" isn't going to cut it for workplace appeal. 
Your Attire Defines Your Professionalism
Every part of your workplace attire needs to be on-point. Your watch needs to be sleek, facial hair needs to be perfectly styled and maintained, and your suit (or corporate casual wear) needs to actually look like it belongs draped over your shoulders. Getting a perfect 10/10 style can either be accentuated or ruined with a backpack; we've selected the most masculine designs and functional packs, giving you a reason to carry them around while also making a statement. How people perceive you defines your future interactions with them; stay professional, make it work for you with one of the backpacks we've selected.