Briefcases and messenger bags won't do—you need to be ready to go at your leisure, and for that, you need a stellar, workplace-friendly backpack. There's a very specific type and style of backpack that's appropriate for maintaining a professional and serious image, and we've found the cream of the crop. Pick from twelve different best men's backpacks for work, and scan the buying guide below for more information on key features that you shouldn't compromise just for style. Function and maintaining your professionalism—we've got you covered.
Our Top Picks Of The Best Men's Backpacks For Work
See More Reviews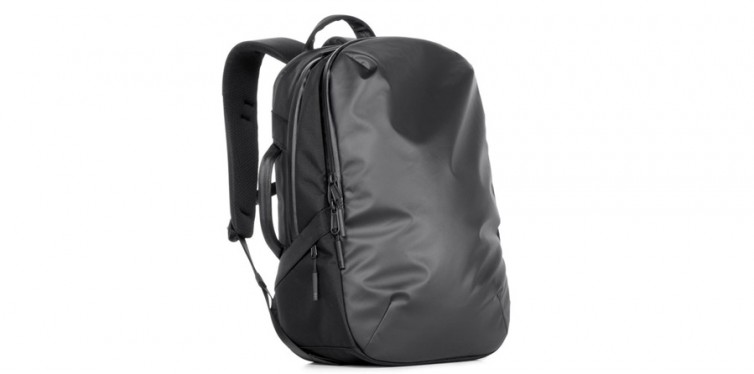 Professional in appearance and lightweight in construction, this stellar pack gives you a little bit of everything you need (at a price you can really hop on board with). Supporting up to a 15.6" laptop, this water resistant pack boasts superior 1680D Cordura construction for maximum durability—minor scrapes and scratches aren't going to tear through this material.
With a masculine charcoal and steel gray exterior color scheme, this pack slips onto your shoulders easily and retains your professional vibe. We would've liked to see a bit more storage, and actually been able to use the cross-chest buckle closure, but this bag does the job it was made for—keeping your valuables safe in transit, and making you look like a boss while doing it.
Key Features:
Ultra professional and masculine charcoal and steel gray design
Water resistant coating on top of 1680D Cordura ballistic nylon construction
Dedicated laptop sleeve for up to 15.6" screen
Specification:
Brand

Aer

Model

Tech Pack

Weight

3.3 lb
2. "The Jester" by North Face
See More Reviews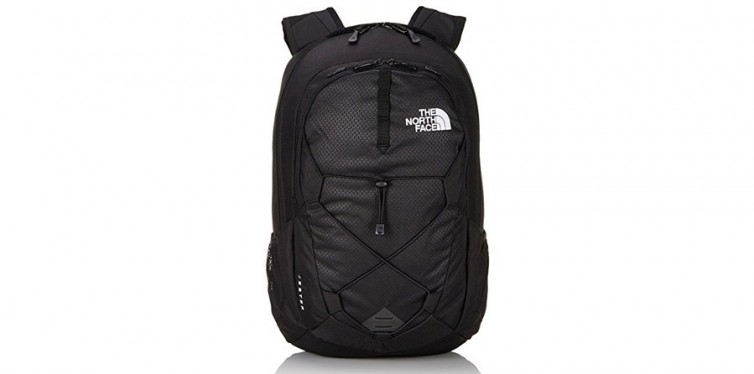 An ultimate backpack on every account—The Jester boasts the superior quality of North Face, while giving you over thirty different color and style options. Crafted of durable 600D nylon fabric, this 26 liter capacity backpack comes with the storage you need, and the dedicated space for a 15" laptop that you can't live without. This pack comes with a couple of water bottle holders on the sides, but if you're utilizing half or more of the overall space, pressure makes them a little useless.
This pack is backed by North Face's lifetime warranty that comes with every one of their bags. FlexVent technology allows you to feel cool and refreshed (a must-have, especially when in your professional clothes), by circulating air between the backpack and your back, while also providing extra padding and support to your shoulders. This cuts down on sweat buildup on your lower back. North Face is a brand beloved by the staffers at Gear Hungry; these come personally recommended.
Key Features:
Includes North Face's FlexVent technology
Padded 15" laptop sleeve
Over 30 colors to choose from
Specification:
Brand

The North Face

Model

NF00CHJ4

Weight

2.2 pounds
3. Swiss Gear Travel Gear Lightweight
See More Reviews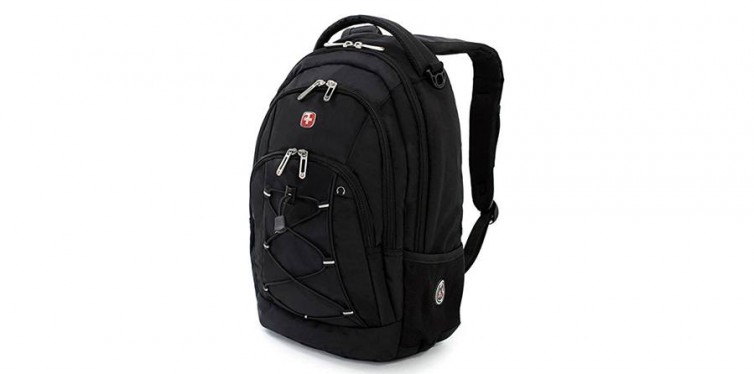 If you've never owned a piece of Swiss Gear, whether a laptop case or wallet, then we're truly sorry. There are few that dare to contest with the superior construction of Swiss Gear—with 900D polyester, this professional bag boasts the emblazoned Swiss Gear iconic logo (which is a sign that you're a man who focuses on quality), and an all-black exterior. While there is designated laptop storage space, it's not padded, so don't overstuff your bag.
One seriously awesome feature of this back is the D-ring accompanied by a headphone port. Listening to your tunes on-the-go has never been easier. Apart from the killer construction, you get dedicated organizational storage sleeves on the inside, allowing for quick access to material that matters. You'll never have to look foolish by stumbling through your bag to find work-related items again. You could say were a bit Swiss Gear Hungry (see what we did there?)
Key Features:
Designated laptop storage compartment
Expandable storage in second and third compartments
Superior construction; 900D polyester, made for continuous use every single day
Specification:
Brand

Swiss Gear

Model

1186

Weight

1.6 lbs
4. Carhatt Legacy Workplace Backpack
See More Reviews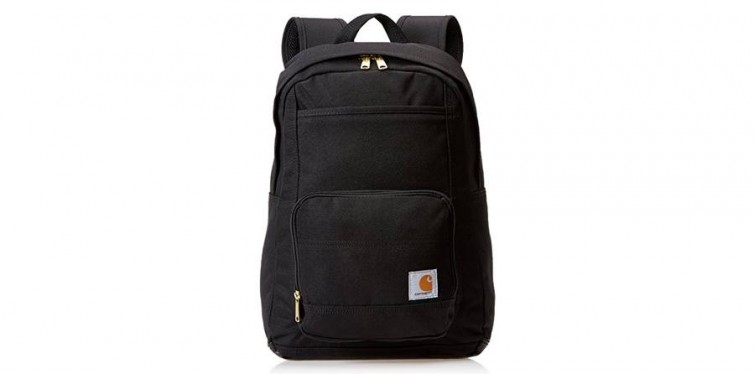 Supporting your shoulders and looking good while doing it, the Carhatt Legacy upholds your professional and respectable appearance, while providing excellent storage. This one-of-a-kind company produces a respective one-of-a-kind product, giving you front pocket organization pockets, YKK zippers for maximum durability and security, all wrapped-up in triple stitching to keep your pack on your back even with the heaviest of loads.
With all the hardware and additional stitching power, we were shocked to find that empty, this pack only weight 1.4lbs, which seriously helps when carrying around a laptop, tablet, and additional materials for work. Speaking of laptops and tablets, there's a dedicated storage space for each with full padding—you've got all you need right on your back with Carhatt.
Key Features:
Designated laptop & tablet storage sleeves w/ padding
1200D poly construction
Lightweight at only 1.4lbs
Specification:
Brand

Carhartt

Model

19032501

Weight

1.4 pounds
See More Reviews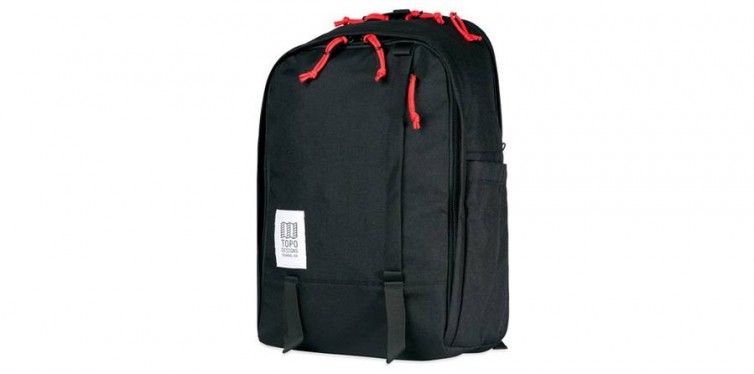 Topo's minimalist designs have caught our eye for years, and now, they've put their expertise into a single backpack. Starting with the ultra durable design and 1000D nylon exterior, this pack also comes with a waist belt strap for added lower back support when carrying heavy loads. If you got stuck with a mountain of folders from the office or you're transporting a lot of items, this is going to save you back pain like you wouldn't believe. Sporting YKK zippers and an external stow pocket, you're good to go.
However, they didn't stop there. While this bag doesn't have the highest capacity, you do get a dedicated laptop sleeve that doubles as a hydration bladder sleeve. Padded shoulder straps help to cut down on stress and tension on your shoulders, while the expandable water bottle pockets give you a little extra bang for your buck. Topo continues to make unparalleled attire, and this is a crowning achievement for them, and a must-have for you.
Key Features:
1000D nylon exterior
YKK zippers for max durability and security of items
Dedicated laptop storage doubles as a hydration bladder sleeve
Specification:
Brand

Topo Designs

Model

Core Pack
See More Reviews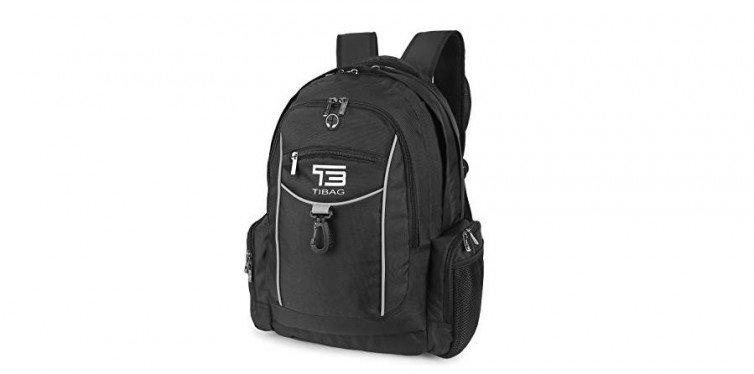 You may not be in college anymore, but you can't deny one thing—you had more books than you knew what to do with; a heavy duty backpack would have been a Godsend. Stash heavy loads in this stellar pack, while enjoying all the money you saved. This attractive and functional pack holds up to a 16" laptop, and comes with a built-in headphone jack output, while sporting a smart design that's certain to upkeep your workplace appearance.
Somiss put their heart and soul into this pack, from the white stitching accents to the padded shoulder straps. When you reach about 80% fill capacity, it does start to weigh down heavily on your shoulders, so be cautious of overfilling. That being said, you won't find a better high quality pack for this low of a price point, sporting dedicated laptop storage space and a professional design. Make full use of the spacious compartments, all under the safe and sound knowledge of a 100% satisfaction guarantee.
Key Features:
Holds up to a 16" laptop
Comes with built-in headphone jack
Very affordable price
Specification:
Brand

Somiss

Model

SPB8-BLACK

Weight

1.59 pounds
7. Bellroy Classic Backpack
See More Reviews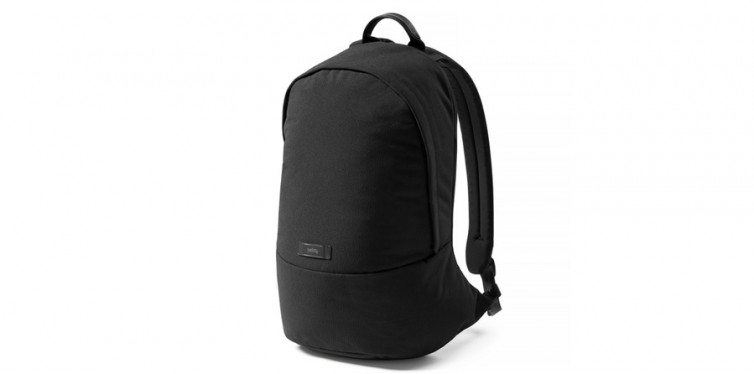 Bellroy makes some of our favorite products, and their smart style and design on this backpack further solidified our stance. Sporting an ergonomic shape that contours to your back, the Classic comes with a 15" laptop sleeve with designated space and padding, as well as external zipper pockets for easy access of quick-carry items, such as a phone or wallet.
The smaller internal compartments are a lot smaller than we imagined, however, there is ample storage throughout the rest of the pack. Apart from the easy carry handle and nylon/leather construction, you get a designated area for your tablet or documents, and a pack that will last a lifetime. Mixing nylon and leather allow you to boast the appeal of leather, while offering increased durability. Over your shoulder or by your wayside, Bellroy's Classic has you covered.
Key Features:
Comfortable shoulder straps cut down on pain ad fatigue
Padded protective document/tablet sleeve
Holds up to a 15" laptop in designated space
Specification:
Brand

Bellroy

Model

Classic Backpack
8. Victorinox Almont Professional Fliptop Pack
See More Reviews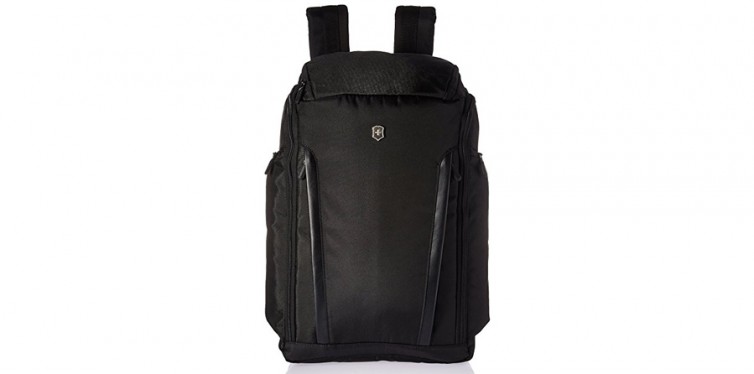 Victorinox is one of our favorite brands—from watches to backpacks, they really have it all on lockdown. Their Almont pack comes with the same great durability and ferocity that you'd expect. With a padded back pad and adjustable shoulder straps, fatigue will be kept at bay. Excellent storage and a smart design (with the emblazoned logo, of course) make this as functional as it is professional.
Victorinox knows you're not just on a single device (none of us are), so they added a dedicated tablet sleeve alongside the 15" laptop compartment for maximum gadget wielding. Speaking of gadgets, this comes with a pretty unique feature—two vertical zipper pockets on the exterior give you quick-access storage, but also come with a built-in bottle opener. Durable, long-lasting and functional, Victorinox delivers on their good name.
Key Features:
Impeccable durability
Padded shoulder straps for ample support
Padded back panel to reduce lower back pain and fatigue
Specification:
Brand

Victorinox

Model

602153

Weight

2.31 pounds
See More Reviews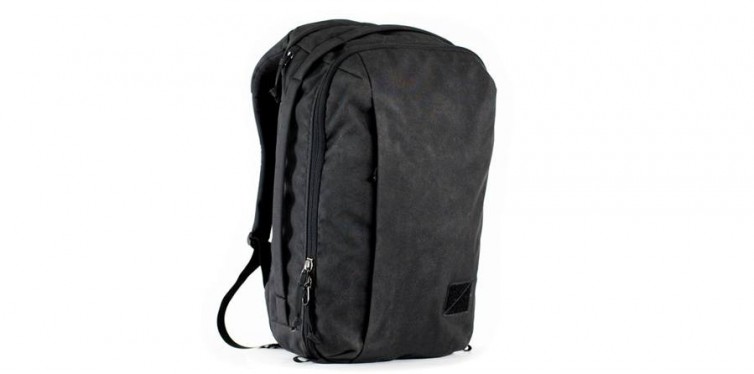 All-black and minimalist in appearance, the CPL 24 bag comes with a fair bit of storage, and a dedicated 15" laptop compartment. When we talk about the durability of a product, we look at the finer details—these YKK zippers come in two models, 10RC and 8RC, giving you a mixture of size while retaining the same great dependability that YKKs are known for.
Whichever way you like to carry your bag, Evergoods has you covered—with an adjustable sternum strap and ambidextrous elements, your comfort is a mere adjustment away. The side carry handle is crafted of 7075 grade aluminum, and while it's not the most convenient side carry handle, it's durable as can be. With HDPE frame sheet material, this bag retains its shape no matter how much you stuff in it. Overall, from dedicated laptop storage to the easy adjustments, we absolutely love this backpack.
Key Features:
Removable sternum strap w/ up-and-down adjustments available
Waterproof coating on the external shell fabric
Holds up to a 15" laptop
Specification:
Brand

EVERGOODS

Model

CPL 24

Weight

2.8 lb
See More Reviews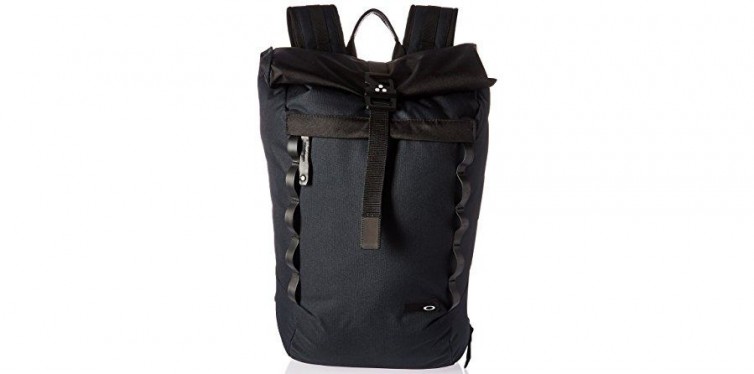 Oakley has been an American favorite for decades, and it's clear to see why. With serious attention to detail and superior build quality, their Voyage 23I cracked our list. With a customer interior and ID windows in your external pockets, you're prepped to go wherever the road takes you. Fitted and comfortable shoulder straps allow you to fill the 24 liter capacity to a tee without feeling fatigue. The shoulder drop is quite large, so adjustments will have to be made.
While this bag doesn't come with dedicated laptop storage, you're gifted a large main compartment, making up most of the storage capabilities of this bag. If you're a gent with a few little ones running around, you know that messes happen—a lot. With 100% polyester construction, this pack comes machine washable, and simple to wipe clean with a baby wipe or rag. Reduce back strain, and look like a total boss while doing it.
Key Features:
Machine washable; great if you have little ones that tend to make messes near your work items
Polyester lining to cradle your items
Specification:
Brand

Oakley

Model

92968

Weight

1.84 pounds
See More Reviews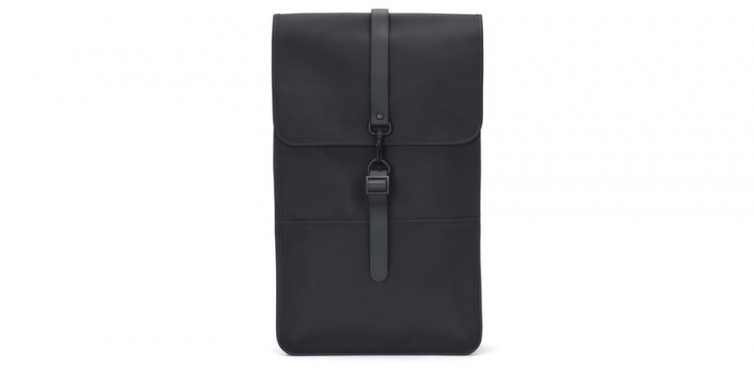 Minimalist and you know it? We've found your perfect match. Rains comes out with some excellent gear, and proclaims that it's "Built to defy the elements, and look good doin' it." Their waterproof fabric is custom-developed, including over-the-top ultrasonic welds integrated into it—even their coil zipper comes with a waterproof rating.
Work your way down to the adjustable straps and ultra comfortable padding, all the way inside to the soft lining and 13" laptop sleeve. Rains is proud to promote their ethical and above-grade working standards for their workers during construction of each bag, and include an exterior phone pocket, as well as interior zippered pocket for valuables.
Key Features:
Insane waterproof rating
Adjustable straps with comfort padding
13" laptop storage
Specification:
Brand

Rains

Model

Backpack 14L
12. Moleskine ID Backpack
See More Reviews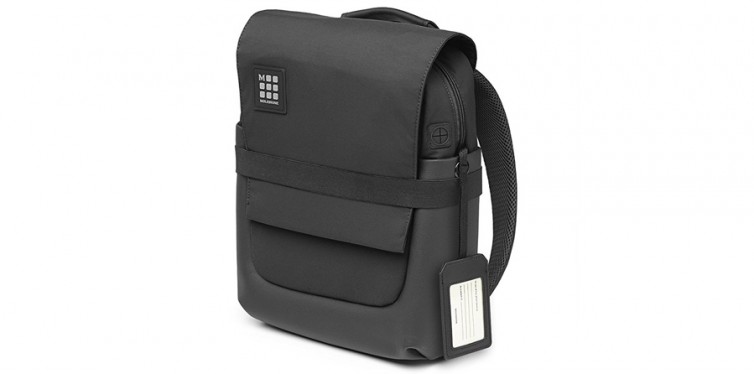 The perfect blend between corporate and casual, the Moleskine ID backpack allows you to flip from a suit to some shades for the weekend. With elastic band construction and magnetic closures, you get a few key rings to attach EDC tools and small items to. Slip a 13" laptop or your tablet and phone into the designated electronics sleeve for maximum safety during transit.
You know how those few times that you need a pen, there's none to be found? This bag comes with two pen holders, a pocket for cards and/or your ID, and an internal side pocket for quick-access essentials, such as clearance badges for work. Moleskine's customary My Moleskine feature comes with all their bags, allowing you to take down notes on the fly. Go minimalist in appearance without sacrificing space and organization.
Key Features:
Holds up to a 13″ laptop
Minimalist design with ID window/custom note-taking feature
Ultimate transcendence from corporate to casual, and back again
Specification:
Brand

Moleskine

Weight

2.24 pounds
Buyers Guide
Backpacks will give off a childish vibe if you choose the wrong one. Sizing, material and style all need to be on-point. We've outlined the key features to keep on your list when picking a professional backpack.
What To Look For: Workplace Backpacks
Capacity: Professional use means having the ability to stash and store multiple items from the office. Itineraries, stacks of documents, your electronics (tablet, phone, laptop) and their respective cords and cables. Low capacity also means a smaller backpack, and that will appear small and bulky on your back, emulating the look of a kid leaving school in the mid-afternoon. Look for 17 liters and up, and you'll be good to go. 
Designated Laptop Storage: Your laptop is an extension of you're ability to work. While a designated pouch isn't a breaking point, it's definitely good to have one, especially if you're known to overstuff your bags. Too much pressure on your screen can cause damage over time, but with a designated sleeve, there's a significant amount of padding to protect it. 
Professional Style: This is pretty relative. Minimal paracords, solid colors and a low number of pockets all make a pretty professional appearance. Unless you're working for a grassroots campaign, having a "hiker-ready backpack" isn't going to cut it for workplace appeal.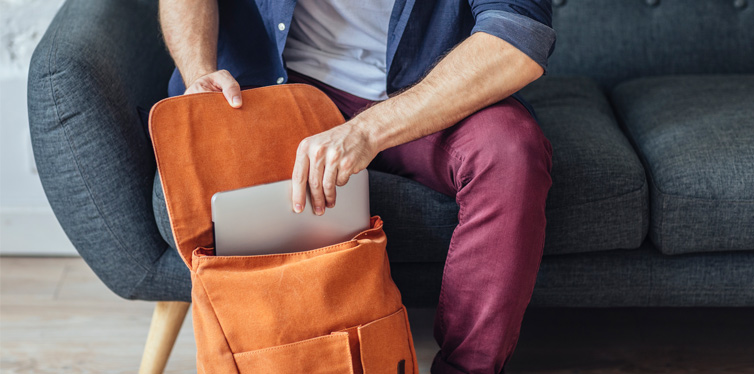 Your Attire Defines Your Professionalism
Every part of your workplace attire needs to be on-point. Your watch needs to be sleek, facial hair needs to be perfectly styled and maintained, and your suit (or corporate casual wear) needs to actually look like it belongs draped over your shoulders. Getting a perfect 10/10 style can either be accentuated or ruined with a backpack; we've selected the most masculine designs and functional packs, giving you a reason to carry them around while also making a statement. How people perceive you defines your future interactions with them; stay professional, make it work for you with one of the backpacks we've selected.