Best Spyderco Knives in 2022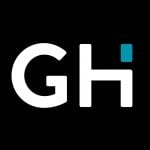 This product guide was written by GearHungry Staff
Last Updated
March 8, 2018
GearHungry Staff
GearHungry Staff posts are a compilation of work by various members of our editorial team. We update old articles regularly to provide you the most current information. You can learn more about our staff
here
.
GearHungry may earn a small commission from affiliate links in this article.
Learn more
Spyderco makes some of the best knives on the planet. Straight out of Golden, Colorado, they spend time, dedicated research and real-world application to continuously craft their stellar blades. From kitchen to collectible, locking flip knives to tactical survival Godsends, there's a clear view on their passion—creating the most phenomenal knives on the planet. There are too many good ones to count, but somehow, we managed to boil it down to a top sixteen best Spyderco knives list.
The Best Spyderco Knife
Things To Consider When Purchasing A Spyderco Knife
Spyderco: About the Brand
These blades range back over forty years, starting out in 1976 by founder Sal Glesser. They started producing knife sharpeners in '78, after Sal and his wife Gail gutted a bread truck, and took it around to exposes to promote Spyderco.
They produce high-quality cutlery-style blades, including straight edge, partially serrated, or the fully serrated "Spyder Edge" setup they have going on. They've used various grades of steel in the past, from 440C t o154CM, and many more. These each give specific uses, and allow for ease of sharpening, or make them more useful in kitchen scenarios.
These guys pride themselves on their attention to detail and like to have fun with it every once in a while. They'll rifle-off limited runs, giving you an exclusive limited batch of blade types to choose from, while still holding onto that lifetime warranty. Spyderco has collaborated with numerous big names, appeared in various publications over the last few decades, and continues to put quality products from the page into your hand. Reliable without fail.
Spyderco Knife FAQ
Q: Why Get a Spyderco Knife?
A: We could say that they're one of the most-trusted brands in America for quality knives, but that doesn't really hit close to home. Truth is, there are hundreds of stellar knife brands out there, but what separates Spyderco apart from the rest is their unique element. Any brand or item that succeeds (and becomes recognizable) needs that unique element to stick out, to tell people, "Hey, that's a Spyderco knife."
The good points: they have a lifetime warranty on all knives, they sharpen them for free (more on this in a moment), and uphold their transparency about the entire process, from purchase to cashing-in on that warranty. Even if it's not what you want to hear, they put it out in big, bold letters so you're left with no surprises. In the age of internet marketing, when so many things feel like they're built on falsehoods and zeal, it's refreshing to have a high-quality brand that understands and appreciates your business, even after they've already earned your trust and land a sale.
Q: Do Spyderco Knives Have a Lifetime Warranty?
A: Yes, they do cover lifetime repair and replacement on their knives. We only devote entire guides to brands that really deserve it, and Spyderco is one of the most transparent brands on the face of the planet. They really want you to have the best experience possible with your knives, which is why they honor that commitment every single day.
Now, a lifetime warranty may seem pretty vague, so here are the in-depth specifics:
Defects - If, for any reason, you notice imperfections or defects in your Spyderco knife, they'll replace or repair it for free. They take serious pride in their craftsmanship and attention to detail, and will work tirelessly to solve the issue.
Exchange - If they find issues in the product that you send back, they'll either fix it, replace it, or they'll exchange it for another product in their lineup. The exchange rate is dependent on the value of your knife, as defined by them.
Estimate Services - Some damages aren't covered by warranty, and since they're going to cost Spyderco money, they will quote it to you, tell you what you'll need to pay (which is always less frustrating and a lot cheaper than going to a local blade sharpener), and wait for you to make a call.
Now, it's very important to also understand what won't be covered by your warranty. Spyderco covers a lot, and as such, they need to clearly outline instances and damages where they won't be able to do anything, or things that are outside their scope of warranty coverage.
They Won't Replace Altered Knives - If you're a gent who likes to mod their blades, you're making a big mistake. Their warranty only covers original, unaltered blades. That also includes the screws, clasps, joints, and other things. If anything on your knife is altered, it's going to raise some red flags when they make a decision on fixing it or replacing it. If you ever need to replace screws, use the exact same type and color so you're not voiding the warranty, or contact them to purchase additional screws.
No Free Clips - Your clips aren't covered by the warranty, meaning if they get bent or broken, or even if you lose them, they're just as good as gone. Even if the error appears to persist as a result of a manufacturer defect, it's going to be difficult to prove if it's been a while. If you've had your knife for two years, chances are that wear and tear are to blame, and not a faulty product.
Determining Your Mechanical Work - This one falls in the grey area. If you've personally serviced your blade in the past, then you have to be 100% certain beyond the shadow of a doubt that you did it in a competent and beneficial way, one that actually fixed the knife instead of causing potential future problems. If the skilled technicians at Spyderco don't think that you've done a fair job at maintaining your knife, then they'll deem your warranty to still be active. Make a mockery of their work, and it's not going to look pretty for your warranty viability.
State Exclusions - Some states don't allow for this, but in most states and individual cases, you're going to run into an issue with trying to claim on incidental damages. It's worth looking up your state's laws against exclusions and limitations on warranties pertaining to incidental damages.\
Loss and Theft - It goes without saying, but if you call up any company and say, "Hey, I lost this product," they're not going to replace it. Same goes for products that are stolen, even if you have proof.
Q: Will Spyderco Sharpen Your Knife for You?
A: Spyderco ensures their knives go through a rigorous testing phase before shipping out to you, so you know you'll get it very well-sharpened. These guys are seriously dedicated to the quality and longevity of your blade, so if you're in need of a sharpening, just ship it back to them. This isn't going to include warranty-specific fixes, such as missing or damaged parts.
Ship it, they'll sharpen it. It's going to cost you $5.00 to get it shipped back to you, so plan for that ahead of time. You may want to start with a phone call to get things kicked-off. Keep in mind, they're located in Colorado, so we're talking mountain standard time. They're available during:
Sunday: CLOSED
Monday: 9:00 AM / 5:00 PM
Tuesday: 9:00 AM / 5:00 PM
Wednesday: 9:00 AM / 5:00 PM
Thursday: 9:00 AM / 5:00 PM
Friday: 9:00 AM / 5:00 PM
Saturday: 10:00 AM / 5:00 PM
They can be reached at 303-279-8383, with an extension of 107. If you'd like, you can use the toll-free number at 800-525-7770, same extension. These times and days of the week can change, so it's best to stay current on Spyderco.com to ensure you're calling/contacting them at a reasonable time. Remember, safety first when purchasing any knife from out best Spyderco Knives list.
Sign Up Now
GET THE VERY BEST OF GEARHUNGRY STRAIGHT TO YOUR INBOX