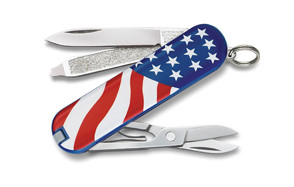 Victorinox Swiss Army Keychain Knife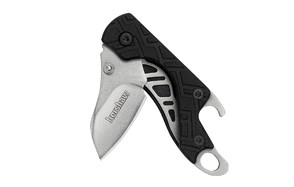 Kershaw 1025X Keychain Knife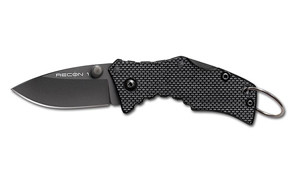 Cold Steel Micro Recon Keychain Knife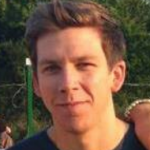 If you're serious about survival gear and are the kind of person who likes to be prepared for any eventuality then you've no doubt thought about the best keychain knives. While they might seem small and inconsequential to the rest of the human race, you know that a first-rate keychain knife can be an invaluable ally and/or an indispensable last line of defense should you ever need it. Oh yeah, they also come in handy opening boxes and envelopes, helping you strip wire so you can hang that pendant lamp and to cut bait when you're out fishing.
Below we're going to look the 20 best keychain knives out there as determined by our product review panel. They're presented here in no particular order and with the understanding that any one of them would make an effective addition to your everyday carry.
The Best Keychain Knife
Keychain Knife Buyers Guide and FAQs
Now we have listed 19 great keychain knives lets look at why owning a keychain knife is great for any everyday carry.

Q: What Are Keychain Knives Used For?
A: If you're smart about how you plan out your EDC, then you know one thing: you can never have enough usefulness out of every single object on your person. That being said, self-defense is one of the root reasons behind why people carry EDC. If you're always waiting for something to happen, for someone to strike, you're not alone. It's a scary world out there, and you can never be too prepared. Keychain knives are useful because they're the last thing that an assailant would ever expect. Apart from being great in a pinch, especially if you're in the carport late at night and you want to remain anonymous in your defensive techniques, it's a great multitool.
One thing that most of us have on ourselves at all times are our keys. Unless you're home and your ring is hanging on the hook, your keys are somewhere on you, whether it's hanging from your belt or in your back pocket. When is it not useful to have a knife on you? If you're in a car crash, use it to cut your seatbelt. If you're out in the wilderness on a two-day hike, use it to filet a fish. A keychain knife is mostly used for self-defense purposes, but you can absolutely get your use out of it with other things. Just be sure to keep it sharpened.
Q: Why Is It Good to Have A Keychain Knife?
A: We know that self-defense is the best reason, but what else can you get out of carrying a keychain knife? Here are ten quick reasons to own one:
Put a keyring knife on your child's keeps back into the house. If they're walking home from school every day, it's reasonable to be worried. This will be an extra safety measure.
Cut some fruit out on the go. You want to eat healthy, but it's simpler to buy a bag of fries. Well, knock off that excuse. Buy the fruit, slice it with your keychain knife. Carry on.
If your little one can't separate his LEGO pieces, you're stuck doing it for them. Pop out the keychain knife; it works like a charm.
When you're out on the jobsite and your hands get disgusting, use your keychain knife to pick the gunk out of under your nails.
File down your nails. It's not as easy as using a nail file, but when you can feel them getting a bit too long and you have nothing but time to kill, do as the Romans do.
Pick a splinter out by pressing the tip of the knife against the splinter on one side, your finger on the other, and presto—it comes out so easily.
You've filled a hole in your tire with a sealant, but you want to cut the nub off so it doesn't scrape on the way home. You've got a knife; use it.
Our smartphones are our lives. You might be reading this on one right now. If you've noticed gunk getting in the crevices, a knife's tip can clean it up just right.
Opening packages sucks—do it with flair and style with your keychain knife.
With a little bit of practice, you can use your keychain knife to open up a bottle of brew.

Keep Your Keychain Knife Maintained
Nothing is better than having a useful tool in a pinch, but nothing is worse than having that tool crap out on you. It's all about how you maintain it. If you take a few steps to keep your knife sharp and useful, you'll always be able to rely on it when you need to.
Oil – You should always oil your knife appropriately. Don't saturate the thing, but do keep it oiled and return to this at least once every three months.
Sharpen – A dull knife is no good. Whether it's for a hunting knife or not, it has to be sharp. It's kind of the whole point. Sharpen this baby at least once every six months. If you find yourself using it on a frequent basis for household things, then sharpen it once every three months.
Cleaning – One of the biggest problems that users have with a pocket knife or keyring knife, is that it jams up or becomes hard to use. That's because they're not cleaning it. Oiling your knife is only so good; the knife has to be clean first.