Best Tactical Pens For Effortless Writing in 2022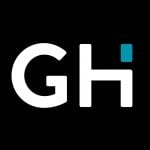 This product guide was written by GearHungry Staff
Last Updated
January 12, 2018
GearHungry Staff
GearHungry Staff posts are a compilation of work by various members of our editorial team. We update old articles regularly to provide you the most current information. You can learn more about our staff
here
.
GearHungry may earn a small commission from affiliate links in this article.
Learn more
For most people, the words "tactical" and "pen" don't really go together. "Tactical" and "Fighter Jet" sure. But not tactical and pen. But those that harbor such old-fashioned notions should wake up and smell the coffee because here in 2019 tactical pens not only exist, they could help save your skin one day in no uncertain terms. These are not the 19¢ disposable pens of your youth. The tactical pen today is commonly machined from tough, durable metal and they're tripped out with features that will let you do everything from write upside down in the rain to fend off a weasel who mistakenly decided you were an easy mark. Some also have LED flashlights so you can check on the weasel after you pull the pen from his throat.
Below we're going to review what our panel has determined are the 17 best tactical pens on the market today in the hopes that this information will help you make an informed decision about which tactical pen is right for you.
Best Tactical Pen
Gerber Impromptu Tactical Pen
Gerber is famous for their world-class tactical and survival knives so there's no reason to think they wouldn't do a bang up job on a tactical pen. And of course, they do. The Impromptu allows you to write in the rain or any other type of conditions because wars, crime, and outdoor work don't only happen on sunny days. If you find yourself trapped in a burning auto just pull out your Impromptu and shatter the window using the integrated glass breaker. The body of the Impromptu is made from high-quality steel so anyone who tries to give you a hard time is going to get a very unpleasant surprise when you connect with what they think is a harmless ink pen. The Impromptu has a nice heft to it, though not so much that it's too heavy for your shirt pocket. And as always this Gerber product is covered by the company's famous lifetime warranty.
Key Features:
Tempered cerakote coated steel tip
Designed with invaluable law enforcement
Unfailing push-button mechanism that releases the ballpoint pen
Writes perfectly in all weather conditions
Specification:
Brand

Gerber

Model

31-001880

Weight

2.4 oz
Smith & Wesson SWPENMP2BK Tactical Pen
The Smith and Wesson tactical pen starts with T6061 aircraft grade aluminum that makes it as much writing spike as writing instrument. It will bring the defense from either end and whether the cap is on or off. It's nice and thick which may alert airport security but will allow you to always get a nice firm grip even if you're a big guy with big hands. The pen is beautifully balanced with the cap on and large and heavy enough to make an impression if anyone ever begs you to use it on them. The pen features a sturdy pocket clip that will keep this survival pen where you put it. As a tactical self-defense item, it's both blissfully simple and extremely effective. So whether you're writing an arrest report or fighting off weasels you'll want Smith and Wesson on your side. Make sure you also check pour guide to the best action bolt pens for more great items like this.
Key Features:
Refillable with Schmidt P900M Parker Style black ballpoint cartridges
Very lightweight due to aluminum construct
Ergonomic anti-slip and sturdy design that makes for perfect grip
Designed to fit your pocket and to afford easy reach wherever it is
Specification:
Brand

Smith & Wesson

Model

SWPENMP2BK

Weight

2.1 oz
Schrade SCPEN4BK Tactical Pen
Schrade traditionally produces knives and tools with the mark of quality, craftsmanship, and dependability as the hallmark. Apart from several categories of knives and other cutting tools, some of the items in their product line include axes, machetes, spears and of course, tactical pens. The Schrade SCPEN4BK 5.9 Inch Aluminum Reliable Screw-Off Tactical Pen follows after the entire collection of Schrade products in the use of premium materials to build and deliver products that are both functional and durable. This tactical pen allows you to go about your day-to-day schedules without worry about personal safety or self-defense. Its encasement is derived from CNC machined 6061 T6 aluminum and this encloses the more interior Ferro-rod and striker plate.
All these quality features are neatly packed into one compact whole. It is perfect to carry with you on a hike, a camp or similar outdoor adventures. Better still, carry it wherever you would a pen or a writing instrument. It comes with a convenient pocket clip and screw-off top to hold it securely onto any of your pockets. You are not the scout here but the pen comes with a whistle cap, just in case of an emergency. What's more, the refillable pen can be used over and over again thereby saving your pocket many dollars. It comes in several color varieties and is suitable for both men and women.
Key Features:
Comes with Ferro-rod and striker plate
Comes with a convenient pocket clip and screw off top
The encasement is derived from CNC machined 6061 T6 aluminum
Built on a business tradition based on quality, performance, and durability
Specification:
Brand

Schrade

Model

SCPEN4BK

Weight

0.32 ounces
Sminiker Professional Defender Tactical Pen
The Sminiker Professional Tactical Pen – technically "the Defender" – is one of those tactical pens we mentioned with an aluminum body. In this case, it's aircraft grade aluminum that makes the pen both light and incredibly tough. But the body isn't the only thing tough about the Defender. It also features a carbide tip at the high end for shattering glass in an emergency or shattering the temple of an assailant. The Defender is very comfortable to hold for writing and gives you a sure grip if you need it for something more aggressive. The sturdy aluminum clip allows you to carry the Defender in your shirt pocket like you would any other pen. Only you will know it's a stealthy self-defense tool with few equals for its size. Takes standard refills and is uber affordable to boot. A great gift idea.
Schrade SCPENBK Tactical Pen
The Schrade SCPENBK is crafted from 6061 aircraft grade aluminum so it not only looks like a bullet, it bites like one too. The pen is 5 5/8 inches long and comes with a handy clip so you can carry it alongside your other writing pens and instruments in your shirt pocket. This tactical pen should pass through airport security without incident so if something goes down on the aircraft you're not empty-handed. The pen uses a ballpoint to write in almost every type of weather and the top screws off to allow for refilling. This survival pen has a formidable profile and a nice size that makes it easy to get a good grip. You'll pay a little more for it but when you've emerged from an assault unharmed because of it, you'll realize it's worth every penny.
The Boker Titan is what most people think of when they think tactical pen. Not necessarily the name (although they may think that as well) but the hefty, solid, no-nonsense profile. The aluminum body of the Titan is rugged as all get out and it's larger than average girth assures you that you'll have a nice solid grip no matter what the task at hand. Remarkably, although the pen looks like it weighs a kilo or two it actually tips the scales at a very modest 1.4 ounces. One more thing: the Titan has a bolt action mechanism for extending and retracting the ballpoint. Just another militaristic touch that's right in keeping with the pen's mission. Pair it up with a military watch from our list and you are all set for whatever comes your way.
CampCo UZI UZI-TACPEN2-BK Tactical Pen
Useful for any situation, even those you may not expect, the CampCo UZI Tactical Pen is something everyone needs for their EDC demands. This refillable model will be your handy sidekick through a range of situations, including self-defense and survival, while it can also benefit you during more everyday tasks. The multi-tool features offer plenty of variety, and the whole pen is also highly durable, constructed from aircraft grade aluminum that will ensure longevity and consistent performance.
Also included is a glass breaker that will get you out of some less-than-desirable situations, while the pocket clip helps you keep it close at hand to help you spring into action immediately. Of course, you hope you never need to use it for any life-threatening situations, but it's always better to have and not need than the other way around. Still, even if you only use it to sign contracts and doodle cartoons in your notebook, this is a pen that will serve you well for years to come.
With a name like "Atomic Bear" you might think this is just a gimmicky tactical pen knock-off but you'd be sorely mistaken. The body of this survival tool is crafted from 6063 aircraft grade aluminum that is especially lightweight and resistant to corrosion. Striking an assailant with the Atomic Bear SWAT pen will put the fear of God into them and a couple of clean shots will likely be all you need to either send them running or leave them whimpering. The pen is also a first-class writing instrument and will come through for you even in the pouring rain. Contractors, security specialists and private citizens will all be better off carrying the Atomic Bear SWAT tactical pen. Be sure to also check out our list of the best fountain pens for more great items like this.
This is another high-quality tactical pen from the folks at Smith and Wesson. Lightweight, versatile, durable and affordable it's the type of EDC you shouldn't leave home without. On the one end you have a stylus tip that produces the clear crisp script and on the other a top-shelf glass breaker that will have no problem breakin' on through to the other side. This tactical pen features a machined shell that provides a no-slip grip regardless of conditions and a tough aluminum clip to hold the device firmly in whatever pocket you choose, next to your tactical wallet. The matt black finish on the T6061 aircraft aluminum gives the device an impressive countenance and the affordable price will leave you even more impressed.
The Boker Plus Micarta is a bit of an outlier in the design department looking like a cross between a piece of bamboo and peacock feathers but it's also one of the most impressive tactical pens on this list. That unusually shaped body is actually incredibly easy to get a good grip on and the bolt action writing component adds easy function without getting in the way. The Micarta is only 4 3/8 inches long and weighs in at a miniscule 1 oz. That said, when you strike someone with the Boker Plus Micarta they're going to feel every agonizing millisecond of impact and aftermath. With a lifetime warranty on this titanium coated, aircraft aluminum body you'll have the Micarta for years to come.
Finally, pulling up the rear of our list of Best Tactical Pens is another arms manufacturer everyone has heard of and has the highest respect for: Uzi. Just as their automatic weapons set the bar for dependability and the delivery of raw fire power so too the Uzi Bolt Action Tactical Pen sets the standard when it comes to providing the user the ability to rain devastating blows down upon any weasel who dares mess with you. The tapering, gun metal hard as nails body of this tactical pen means that if you strike a solid blow your assailant will be effectively removed from action. Should you need to use the Uzi tactical pen to write up a report or sign for deliveries it does that too and at a very reasonable price.
If you're looking for the perfect gift for your dad, brother, best friend, or anyone else who you feel could use some cheering up, consider how much the LUYE Tactical Pen could change their life. It comes with dependable portable survival tools including a tool set, firestarter, and the always-essential bottle opener for end-of-day celebrations after they have gone through hell and come out the other side.
It's rugged and heavy duty design delivers confident peace of mind that this is a pen that will last. Besides its survival and EDC properties, it's also highly functional as a standard ballpoint pen. If you're switched on enough (or have watch enough Bourne or Bond movies), you'll even have an idea on how to use this to your advantage, so get practicing. Whether it's a gift for someone else or you want to treat yourself, you'll be amazed every single time you use it.
The Atomic Bear REBEL Tactical Pen
With a name such as this, you'd expect The Atomic Bear REBEL Tactical Pen to deliver an explosion of satisfaction, and that's exactly what you get. The sleek silver design avoids the pitfalls that other tactical pens suffer from, that is that they look and feel too bulky, especially if you're not used to them, but don't let the futuristic style fool you. It still provides everything you need when searching for an excellent tactical pen, including a Tungsten ultra hard glass breaker, lightweight body and rugged construction.
With these, you're already ahead of anyone without a tactical pen, but this is also compatible with a range of ink cartridges, including Parker and Fisher Space. Because of this, you can always be prepared to scribble whatever you need in between saving yourself and maybe the world from imminent destruction. It's the most discreet and portable tactical pens around, and should be something you take with you wherever.
Pocket Partners Practical Tactical Pen
Another compact and discreet option is the Pocket Partners Practical Tactical Pen which is available in two colors and brings toughness and dependability to your day-to-day life, ensuring you can protect yourself and others should you encounter sudden danger.
But it's more than just a good-looking pen. You can utilize both ends effectively, while the aircraft grade construction ensures durability. It's lightweight, and therefore easy to carry and use, but still has enough weight to it that it's easy to get the job done, whatever that job may be. The refillable ink cartridge is also useful, and like the REBEL, it is compatible with Parker cartridges, along with others. You can keep it in your pocket, but the hole at the top can also attach it to keyrings or carabiners, so no matter how you want to carry it, you'll have a suitable option.
KEPEAK Military Tactical Pen
Packed with enough features and gadgets to protect you from the smallest inconveniences to the largest disaster, the KEPEAK Military Tactical Pen can handle it all. Just by looking at it, you understand that this is a pen not to be messed with. Made from tungsten steel along with aerospace grade aluminum, it ensures strength, durability, but also portability, as it's not too heavy that it will weigh you down.
The emergency glass breaker can cope with a range of situations, while the low-key style makes it discreet enough to convenient everyday carry needs. You get 6 tactical refills included to help protect you from sneak attacks whether you are at home or out and about. It also comes with comfortable writing capabilities, using a non-slip grip and a rounded nib to glide over paper with ease. With this, you may not mind if you never need to use it for emergencies, because even at its most basic application, it still impresses.
The Atomic Bear Self Defense Tactical Pen
Complete with enough features to survive several apocalypses, The Atomic Bear Self Defense Tactical Pen will be your trusty sidekick in the event of danger or emergencies, whether random or self-inflicted. It comes with both an emergency glass breaker and LED flashlight to help you keep your cool in stressful situations, while the aircraft grade aluminum construction gives it the no-nonsense durability you expect from only the best EDC products.
With it, you get 3 black ink cartridges and 4 sets of batteries to help you keep everything under control. There is also a lifetime limited warranty, and even an online self-defense glass to adequately prepare you for the very worse. It is also a neat writing instrument, so you can sign off on your badassery with a quick flick of the wrist, much to the spectators' shock and awe. It is undoubtedly the most complete tactical pen around, and anyone who's serious about embracing the everyday carry lifestyle will find a lot to brag about with this superb and secure tactical pen.
CRKT Williams Tactical Pen
With their Williams tactical pen Columbia River take a more refined approach to design. This implement is sleek and slick and tastefully neutral, along with a bunch of other adjectives you don't normally associate with survival gear. But that doesn't for one second diminish the effectiveness of the thing. 6061 aircraft grade aluminum is used to fashion the body which is coated in matte black finish that won't create glare. There's a sturdy integrated pocket clip and the ink cartridges can be easily swapped out. When you grab the Williams you'll realize just how effective it potentially is as a self-defense item.
Key Features:
Hard glass breaker ballpoint tip
Durable tough body made to last
crafted from high precision machined aluminum
Comes with a tactical black finishing with an attractive look
Specification:
Brand

Columbia River Knife & Tool

Model

TPENWK

Weight

6.4 oz
Tactical Pen Buyers Guide and FAQs
Q: What Is A Tactical Pen?
A: Depending on who you are, it's a survival weapon that only the cunning can properly utilize to escape a hairy situation. If you don't know what you're doing, it's basically just a really cool-looking pen. Whether it's shattering glass in a submerging car, defending yourself and catching your attacker by surprise, or just having the knowledge that your EDC is ready for anything, everyone can benefit from a tactical pen.
Things To Consider When Buying A Tactical Pen
While it sounds like a simple purchase since we're dealing with such a small item here and not a 3d Pen, it couldn't be further from the truth. There's a lot of things to consider when going for a tactical pen. After all, in the right situation, this could be the difference between being mugged and having the upper hand on an assailant.
Body Material - Look, if you want to go back to the inception of the tactical pen, it was made out of straight iron. That being said, the materials are going to cover a whole mess of ranges. Most commonly, you'll see different aluminums and stainless steel materials. In some cases, for extra durability, they'll be made out of titanium.
Self-Defense Features - It wouldn't be very tactical if it didn't have some specifications that made self-defense easier. These are the main things to look for in terms of self-defense features. If it's difficult to use, it's going to be difficult to defend yourself with—remember that.
Size and Weight - As discussed previously, the material is going to play into the weight, but picture the size of most tactical pens being no larger than your average Bic pen. Tactical pens aren't supposed to be conspicuous. If you have a pen popping out of your dress shirt pocket, you don't want a potential assailant to see that and prepare to catch you off-guard despite your preparedness. Your pen needs to be lightweight enough to move quickly, and heavy enough to leave an impact.
Ink Cartridge - Say you need a pen to write something down—yeah, it still functions as a pen. Check to see how much the ink cartridge can hold. Nothing's weirder than carrying around a pen that has absolutely no ink in it.
Point of the Pen - For both the writing purpose and the lasting impact in a potential scuffle, you want the tip of the pen to be sharp and ready to perform. Whether you're signing your name on the dotted line or clutching the chassis of your pen on your way to your car late at night in the parking garage, you want it to be ready.
Grip - How useful is a potential stabbing/slashing emergency weapon if you slip-up and drop it? If you can't keep a good grip on it, then you're going to see pretty quickly where all your preparation went: on the floor.
Price - Price is always going to be a determining factor, even in self-defense items. It isn't until something happens that we usually get proactive and actually help ourselves out by getting the right EDC and self-defense items. Don't let cost play a huge factor into your decision if you can avoid it. This is about safety—you're not buying a flat screen, you're buying a self-defense item.
Tactical Pen Uses
There are more uses than you'd think (the last one on this short list is going to surprise you). Tactical pens are only as excellent and innovative as the person wielding one, so think about all the ways you could use it to benefit you, and take a peek at our list here.
Writing
Okay, you probably guessed this one right off the bat, right? Even though we're in a digital age where you can e-sign your name on everything, and nobody actually writes down notes anymore, it's still useful to have a pen handy. It's just a benefit when it doubles as a self-defense item.
Breaking Glass
This can take a bit of strength and some persistence, but in a bind, your tactical pen can be used to shatter panes of glass. It's best to have a gloved hand (though it's obviously not always an option) to dispel most of the injuries that you can from broken glass.
Grasp the pen firmly in your hand, and aim for the corner of the window pane. You'll be able to inflict more of a shock and shatter the window, as opposed to going straight for the middle, where there's a less likely chance that it will shatter on the first strike. Every second counts.
DNA Collection
This is what usually blows people away. Collecting DNA from an attacker is probably the coolest thing you can do with a tactical pen, and it can help get someone off the street if they're going to try and attack someone else. Bring this to the authorities or to the emergency room if you sustain injuries, and they'll be able to use the jagged bezel to remove blood and/or skin to build a DNA kit.
When All Is Said and Done
Your safety comes first and foremost above all else. Don't cheap out and avoid getting a good tactical pen—it's about far more than the cost. Aim for lightweight and durable, and above all else, inconspicuous.
Sign Up Now
GET THE VERY BEST OF GEARHUNGRY STRAIGHT TO YOUR INBOX