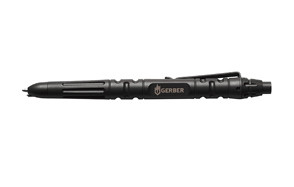 Gerber Impromptu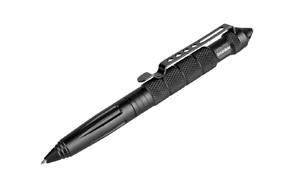 Sminiker Professional Defender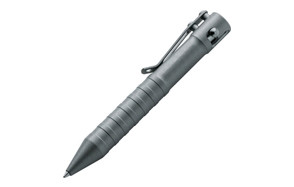 Boker Plus 09BO093 Titan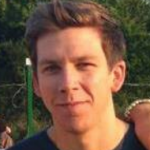 For most people, the words "tactical" and "pen" don't really go together. "Tactical" and "Fighter Jet" sure. But not tactical and pen. But those that harbor such old-fashioned notions should wake up and smell the coffee because here in 2019 tactical pens not only exist, they could help save your skin one day in no uncertain terms. These are not the 19¢ disposable pens of your youth. The tactical pen today is commonly machined from tough, durable metal and they're tripped out with features that will let you do everything from write upside down in the rain to fend off a weasel who mistakenly decided you were an easy mark. Some also have LED flashlights so you can check on the weasel after you pull the pen from his throat.
Below we're going to review what our panel has determined are the 17 best tactical pens on the market today in the hopes that this information will help you make an informed decision about which tactical pen is right for you.
Best Tactical Pen
Tactical Pen Buyers Guide and FAQs
Q: What Is A Tactical Pen?
A: Depending on who you are, it's a survival weapon that only the cunning can properly utilize to escape a hairy situation. If you don't know what you're doing, it's basically just a really cool-looking pen. Whether it's shattering glass in a submerging car, defending yourself and catching your attacker by surprise, or just having the knowledge that your EDC is ready for anything, everyone can benefit from a tactical pen.

Things To Consider When Buying A Tactical Pen
While it sounds like a simple purchase since we're dealing with such a small item here and not a 3d Pen, it couldn't be further from the truth. There's a lot of things to consider when going for a tactical pen. After all, in the right situation, this could be the difference between being mugged and having the upper hand on an assailant.
Body Material - Look, if you want to go back to the inception of the tactical pen, it was made out of straight iron. That being said, the materials are going to cover a whole mess of ranges. Most commonly, you'll see different aluminums and stainless steel materials. In some cases, for extra durability, they'll be made out of titanium.
Self-Defense Features - It wouldn't be very tactical if it didn't have some specifications that made self-defense easier. These are the main things to look for in terms of self-defense features. If it's difficult to use, it's going to be difficult to defend yourself with—remember that.
Size and Weight - As discussed previously, the material is going to play into the weight, but picture the size of most tactical pens being no larger than your average Bic pen. Tactical pens aren't supposed to be conspicuous. If you have a pen popping out of your dress shirt pocket, you don't want a potential assailant to see that and prepare to catch you off-guard despite your preparedness. Your pen needs to be lightweight enough to move quickly, and heavy enough to leave an impact.
Ink Cartridge - Say you need a pen to write something down—yeah, it still functions as a pen. Check to see how much the ink cartridge can hold. Nothing's weirder than carrying around a pen that has absolutely no ink in it.
Point of the Pen - For both the writing purpose and the lasting impact in a potential scuffle, you want the tip of the pen to be sharp and ready to perform. Whether you're signing your name on the dotted line or clutching the chassis of your pen on your way to your car late at night in the parking garage, you want it to be ready.
Grip - How useful is a potential stabbing/slashing emergency weapon if you slip-up and drop it? If you can't keep a good grip on it, then you're going to see pretty quickly where all your preparation went: on the floor.
Price - Price is always going to be a determining factor, even in self-defense items. It isn't until something happens that we usually get proactive and actually help ourselves out by getting the right EDC and self-defense items. Don't let cost play a huge factor into your decision if you can avoid it. This is about safety—you're not buying a flat screen, you're buying a self-defense item.
Tactical Pen Uses
There are more uses than you'd think (the last one on this short list is going to surprise you). Tactical pens are only as excellent and innovative as the person wielding one, so think about all the ways you could use it to benefit you, and take a peek at our list here.
Writing
Okay, you probably guessed this one right off the bat, right? Even though we're in a digital age where you can e-sign your name on everything, and nobody actually writes down notes anymore, it's still useful to have a pen handy. It's just a benefit when it doubles as a self-defense item.
Breaking Glass
This can take a bit of strength and some persistence, but in a bind, your tactical pen can be used to shatter panes of glass. It's best to have a gloved hand (though it's obviously not always an option) to dispel most of the injuries that you can from broken glass.
Grasp the pen firmly in your hand, and aim for the corner of the window pane. You'll be able to inflict more of a shock and shatter the window, as opposed to going straight for the middle, where there's a less likely chance that it will shatter on the first strike. Every second counts.
DNA Collection
This is what usually blows people away. Collecting DNA from an attacker is probably the coolest thing you can do with a tactical pen, and it can help get someone off the street if they're going to try and attack someone else. Bring this to the authorities or to the emergency room if you sustain injuries, and they'll be able to use the jagged bezel to remove blood and/or skin to build a DNA kit.

When All Is Said and Done
Your safety comes first and foremost above all else. Don't cheap out and avoid getting a good tactical pen—it's about far more than the cost. Aim for lightweight and durable, and above all else, inconspicuous.