Best Paracord Survival Bracelets in 2022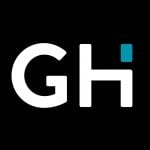 This product guide was written by GearHungry Staff
Last Updated
March 3, 2018
GearHungry Staff
GearHungry Staff posts are a compilation of work by various members of our editorial team. We update old articles regularly to provide you the most current information. You can learn more about our staff
here
.
GearHungry may earn a small commission from affiliate links in this article.
Learn more
True to their name and reliable as can be, paracord survival bracelets are made of the exact same material that paratroopers used during WWII for their parachutes. The Allied Forces trusted this durability – that's the best test of time we could think of as an example. These provide you with between 8 and 20 feet (on average) of paracord, which can be used in loads of different scenarios.
They also include a few other excellent features that we're excited to tell you about. We've combed through and pulled the five best models to show you today. While they all aim to serve a similar purpose, there's one fact that remains – you need one of these for survival in emergency situations. They're also killer to have as a tool on the campsite. Without further ado, let's jump into the best paracord survival bracelet, hand-picked favorites by the Gear Hungry staff.
The Best Paracord Survival Bracelet
A25 K2 Peak Paracord Survival Bracelet
A25 Protection tells us what it truly means to be an outdoor survivalist with this double pack of paracord survival bracelets. If you're a bit shocked at the cost, don't worry – we were too. They keep their production costs low so they can give you the very best prices of just about any survival bracelet on the market.
K2 Peak Paracord Survival Bracelet includes an embedded compass with remarkable accuracy. If your GPS isn't working or you don't actually have a full-body compass, you'll just turn to your wrist to find your way home. You also get an emergency knife, excellent for cutting away cloth, opening packaging, and in a hairy situation, using it as self-defense.
Even if you're going on a four-man hiking trip, you can get one for every member involved for under twenty – that's killer. If you're separated, use the included whistle to signal one another. Worst case scenario is you end up spending the cold night along in the woods – use the firestarter to keep yourself warm by the campfire until morning.
These are as powerful and durable as it gets, hence the best choice on our best paracord survival bracelets guide. Put the weight of the world and immense stress on these, and they're going to continue to support you in every endeavor. Available in over two dozen styles that don't affect the price, twelve feet of deployable paracord for dodgy situations. You may also be interested in some of the best emergency survival kits from our list, so check them out.
Key Features:
Includes compass, firestarter, whistle and emergency knife
Available in over two dozen styles to suit your needs
Two for the price of one
Specification:
Brand

A2S Protection

Weight

2.1 ounces
The Friendly Swede 500lb Paracord Survival Bracelet
Boasting 500lbs of stress and durability, this excellent paracord survival bracelet allows for use in high-stress situations. Whether you're using this to slide down a rope or deploying your emergency paracord, you'll be left wondering how you ever lived without one of these.
Stylish and ready for EDC, The Friendly Swede 500lb Paracord Survival Bracelet actually maintains its performance when wet. You can't always control the weather conditions out in the wilderness, but you can control how your equipment functions in said conditions. This ensures you aren't left with your pants around your ankles in a survival situation.
The Friendly Swede is seriously thrilled about this product, and hold nothing back when offering their lifetime warranty. The durability, stainless steel bow shackle and 500lbs (up to 550lbs, but don't stress it) of pressure retention speak for themselves in this situation. This "extra beefy" bracelet works for you in emergencies, and comes in three sizes, with an adjustable band to contour to basically anyone. Flexible, breathable; the perfect item that your EDC has been missing all this time. You may also be interested in some of these amazing CB radios from our list, so check them out.
Key Features:
500lbs of pressure make this a multi-tool – not just a bracelet
Comes with spare pin and adjustable sizing
Stylish enough for EDC
Specification:
Brand

The Friendly Swede

Weight

2.1 ounces
X-Plore Gear Double Emergency Paracord Survival Bracelets
The ultimate emergency survival kit fits on your wrist in the form of an inexpensive, excellent paracord bracelet. Dive right into the details with an included flint firestarter tucked away for emergency situations. Either craft a signal fire, or use it when you can't find the lighter to get the grill going. Works either way.
X-Plore Gear Double Emergency Paracord Survival Bracelets also includes a whistle; chime in to your mates when you're out on the trail to keep track of each other's positions, and ensure nobody is getting left behind. Hop on over to your embedded compass – amazing accuracy, durable, and vibrant. We initially had a lot more bracelets to put on this list that included compasses, but none of them stood up to the test of X-plore – their compass casings broke within the first week. X-Plore puts insane, immeasurable quality into such an inexpensive item.
A scraper knife comes in handy just about any time of the day, whether you're in an emergency situation or you just need it for convenience. This multifunctional bracelet allows you to twist it whichever way you want; whether it's smart EDC or simply used on hiking/camping trips, that's up for you to decide. Comes in over 25 different styles in this double pack.
Key Features:
Comes with a fire starter, scraper, compass, and more
Two for the price of one is never a bad thing
25+ styles to choose from
Specification:
Brand

X-Plore Gear

Model

RR-1-26-7

Weight

2.88 ounces
The Friendly Swede Fishtail Paracord Bracelet
The Friendly Swede are known for their good looking and functional paracord bracelets and their Fishtail bracelet fits right into the company mold. This is a really handsome bracelet that provides enough cord to be useful but not so much that the thing becomes unwieldy. The chrome plated metal clasp is effective and discrete. The 350 paracord is strong enough for a wide variety of uses and the bracelet will fit any wrist from 7 to 8 1/2 inches in circumference.
The Fishtail from the Friendly Swede is versatile and durable and won't start decomposing if you wear it in the shower. And unlike some of the other best paracord bracelets, the Fishtail is not going to feel like you're wearing a braided hair scrunchy on your wrist all the time. Available in a variety of colors you're bound to find one that looks just right on you whether you spend all your free time in the wild or just want a cool fashion accessory.
Key Features:
Designed for people with 7″ to 8.5″ wrists
Handsome design perfect for EDC
Provides 1.6 meters of useable cord
Specification:
Brand

The Friendly Swede

Weight

0.8 ounces
TI-EDC Survival Paracord Bracelet
Should you ever be in an emergency/survival situation in the wild you'll always have options if you have the TI-EDC Paracord Survival Bracelet on your wrist. If you're injured you can use it to create a life-saving tourniquet. If you're lost and hungry use it to lay traps or catch fish. If you are caught in bad weather unwind your bracelet and partner the nearly 9 feet of high-strength nylon cord with a survival blanket to create a rain shelter.
From a purely aesthetic standpoint this is one of the best looking paracord survival bracelets around, especially the black version. It has a robust but not overwhelming feel, is beautifully braided and the stainless steel clasp is the perfect complement. Even if we never heard of the best paracord bracelets or knew anything about their history or use we'd probably still pick up one of these just because it's so good looking. Make sure you also check our guide to the best first aid kits.
Key Features:
Intended for those with 7" to 8" wrists
Unwinds to provide more than 3 meters of cord
Static capacity of cord 550 pounds
Specification:
Brand

TI-EDC

Weight

0.32 ounces
Outdoor Edge Para-Claw Paracord Survival Bracelet
The last survival bracelet on our best paracord survival bracelet guide is the Outdoor Edge Para-Claw Paracord Survival Bracelet is a paracord bracelet with a distinct advantage over most every other one on the market: a built in 1.5 inch hawkbill blade crafted from 8CR13MoV stainless steel. Should the you-know-what hit the fan you're going to be truly prepared because you'll not only be able to catch fish or trap game with up to 17 feet of 550 paracord you'll also be able to clean that fish or small animal, cut wood to build a fire to cook it with and cut underbrush to lean against the cord to create a shelter.
The great bonus of the Outdoor Edge Para-Claw is that it's as good looking as it is versatile and functional. Available in black, purple and black, grey and camo it's the fashion accessory that could save your bacon. One word of caution would be to remove the blade from the glass and nylon clip and knife guard very carefully as the knife comes razor sharp from the manufacturer. If it had a whistle and a compass it would be the perfect piece of compact survival kit.
Key Features:
Stainless steel 8Cr13MoV 1.5" blade
Available in black or woodland camo
Patented sheath system
Specification:
Brand

Outdoor Edge

Sizes

Small: 9.8' Medium: 14.4' Large: 17.1'
LeMotech 21 in 1 Adjustable Paracord Survival Bracelet
By now, you've probably noticed that most paracord survival bracelets look the same. They all follow the same basic design tropes because, well, it's tried and tested. Why would you change something that works so well? So, if the LeMotech 21 in 1 Adjustable Paracord Survival Bracelet is almost exactly the same as the other paracord bracelets on this list, why would you choose it? Well, for starters, it's competitively priced and it comes on its own (most survival bracelets come in packs of two). Another reason is that it has a quality feel to it. The paracord comes without any fraying and the rest of the bracelet is made from strong plastic. 
As you might have guessed from the name, this paracord bracelet has 21 different uses. From a compass and whistle to a thermometer and fire starter, this really is the ultimate survival tool. It also has a super useful LED SOS light that flashes when you press it. It's not strong enough to illuminate your way through a dark area but it might help someone find you if you're in trouble. 
Key Features:
21 different uses 
Whistle, compass, thermometer, and more 
LED SOS flashlight 
10ft paracord bracelet
T-shaped knife and multi-tool included 
Paracord Bracelet FAQs
Q: What Are Paracord Survival Bracelets?
A: Paracord bracelets started as a makeshift military accessory. In 1938 nylon as we know it was first made commercially available and in short order the army realized the potential of the new material for mass producing parachutes. A few years later during WWII parachutists - who needed to think on their feet to survive - took to cutting the nylon cord from their chutes after they landed in enemy territory and wrapping it around their wrists. The idea was to make sure they had some of this durable, multipurpose cord available later in case they would need it to help build a shelter, lay a trap, create a tourniquet or for any other purpose that might present itself. At some point they began weaving the cord into elaborate bracelets as this way it was easier to control and wasn't getting in the way all the time. After the war the paracord bracelet became both a badge of honor for veteran paratroopers and something of a fashion statement. Although it didn't really take off as the latter until recently.
Q: What Are The Best Paracord Bracelets Used For?
A: The paracord bracelet, as we mentioned, began its life as the spontaneous creation of World War II paratroopers. They were often dropped miles behind enemy lines and needed as much lightweight, useful gear as they could get their hands on in order to aid in their survival. They recognized that the nylon cord from their parachutes fit that bill nicely. Today, few people have a pressing need to have some paracord with them all the time for survival purposes and the best paracord bracelets has passed almost entirely into the realm of fashion.
That is not to say that the survivalist origins of the bracelet have been entirely lost. Not at all. In fact, many of today's best paracord bracelets are models of efficient survivalist tech that would make those paratroopers of the mid-20th century proud. Not only do modern paracord bracelets still provide wearers with a length of nylon cord - just in case - they also incorporate everything from micro-firestarter kits to compasses, whistles, tiny emergency blades and more. In fact, they can often be found on the wrists of deer hunters, winter climbers and others who regularly find themselves alone, far from civilization. The overwhelming preponderance of them though are worn strictly for fashion.
Q: How Does A Survival Bracelet Work?
A: In the days of yore a paratrooper might find himself behind enemy lines in the weeks after D-Day alone and cut off from his supply lines. One of the first things he would do after landing was to cut a length of paracord from his chute before stashing the chute out of sight, gathering his things and finding cover. Later he might use this length of cord to help create a makeshift shelter or to hang his clothes or to create a tripwire that would alert him if someone was near. Today, although our concerns are far more prosaic, the best paracord survival bracelet is actually a far better survival tool than it was during WWII. As mentioned, today's best paracord survival bracelets incorporate everything from micro-knives to compasses. How they work is that, should you find yourself in a tight spot you employ whatever features they provide to help you transcend your difficulty.
Q: How To Deploy Your Bracelet In An Emergency Situation?
A: Essentially, if you find yourself lost in the wild you can use the compass on your paracord bracelet to orient yourself and try to determine a route back toward civilization. Once on your way if you determine the journey is going to take some time (and your bracelet has the right features) you can use the flint in the bracelet and some birch bark or twigs to get a fire started. Later you can unravel the bracelet, run it between two trees and use this line to support a makeshift shelter. If during your odyssey you see people in the distance, you can alert them to your presence using the emergency whistle. Some of the best paracord survival bracelets even have thermometers as well as tiny LED lights that help you find your way in the dark. Truth be told however, most people deploy the paracord survival bracelet as a fashion accessory and talking point that is dropped back on the bureau after a night out with friends.
Q: How Much Weight Can Paracord Hold?
A: The true best paracord survival bracelet is made of 100% nylon and is therefore extremely light, strong and durable. This is why it was used for parachutes in the first place. High quality paracord will hold as much as 500 pounds and more. Which means it's not just good for building a shelter. A person could theoretically use it to lower equipment down a sheer face before making the descent themselves. If need be they may even be able to use the cord to lower themselves down. Provided of course there was sufficient cord available and the person was sufficiently resourceful. Beyond that nylon paracord is also strong enough to make a formidable game trap should you be lost in the wild for an extended period and find yourself in need of food.
Q: Can You Get Paracord Wet?
A: Yes, although there are different grades of paracords and the cheaper ones will likely stretch a bit when they get wet and shrink by a small degree once they dry out. So if your paracord bracelet is made from grade I or II paracord you may find it's a bit tighter after you go for a swim with it on. However, it will likely only shrink the first time. If you are unsure whether a particular paracord is type I, II or even III try to find out what it's made of. True military grade paracord will be 100% nylon both in the outer shell and in the strands that make up the core. If those core strands are polyester instead, you are dealing with low quality paracord that is not true military grade and will not react particularly well to water.
Q: How Do You Clean Survival Bracelets?
A: Different people have different methods for cleaning paracord survival bracelets but here is one 10 step method we've found to be generally effective.
1. Put your paracord bracelet into a clean, small mason jar (or a similar jar with a tightly closing lid).
2. Drop in a dab of dishwashing liquid or liquid laundry soap.
3. Fill the jar/container halfway with hot water.
4. Cap the jar/container tightly.
5. Shake the jar vigorously for about half a minute, then let it sit for 10 minutes.
6. Dump out the soapy water and replace it with clean room temperature water.
7. Shake again for 20-30 seconds.
8. Dump the water and repeat the "rinse cycle".
9. Empty the jar, remove the bracelet and set it on a clean surface.
10. Let it air dry.
Depending on how hard you ride your paracord bracelet you may have to wash it thus once a month. If you don't wear it much then once or twice a year should do. Any of the paracords on our best paracord survival bracelets guide should keep up with your outdoors activities.
Sign Up Now
GET THE VERY BEST OF GEARHUNGRY STRAIGHT TO YOUR INBOX