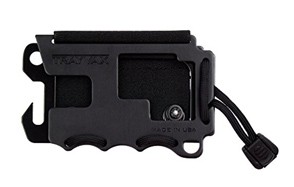 Trayvax Original Wallet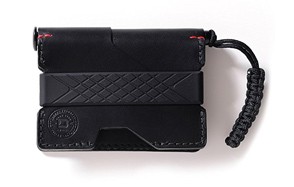 Dango Pioneer Epic EDC Wallet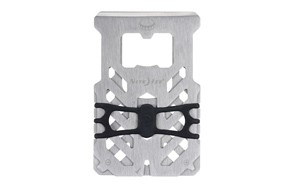 Nite Ize RFID Blocking Tactical Wallet
Tactical wallets don't waste a single square centimeter of space—beyond holding your cash and cards, these have function on every single corner, and make good on every shred of fabric or material used. Blades, bottle openers and RFID-blocking technology, and more—function and flair collide in the ultimate item that you never knew you needed. Once you see these, you won't be able to live without them.
Our Top Picks Of The Best Tactical Wallets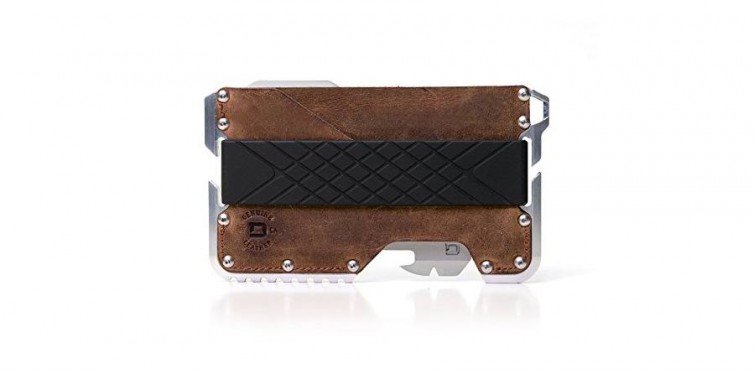 Made in the United States, made of genuine leather, and blocking RFID technology—what more could you want? Well, truth is, there's more to this than meets the eye—you get an all-inclusive ten function multitool built right into the chassis. This holds up to a dozen cards, features aerospace grade aluminum, and sports a crossover of a smartphone stand, while only weighing two ounces. Where else do you get this much function in such a compact package?
Key Features:
RFID-blocking tech
Made in the USA
Smartphone stand built into your wallet
Weighs a whopping two ounces
Holds a dozen cards
Specification:
Brand

Dango Products

Model

DGO-TAC-RH

Weight

6.1 ounces
2. Ekster Senate Card Holder + Tracker Card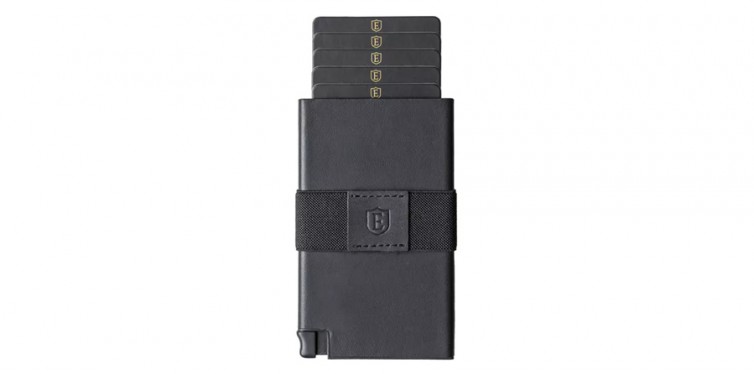 Huckberry is one of our favorite places online to grab some seriously epic stuff. Ekster's Nappa Black card holder is just the ticket for functional bliss. This is solar-powered—yeah, you heard that right—it's a freakin' solar-powered wallet. The sun's gracious rays fuel the tracking feature, so you'll never lose your wallet again. On top of that, you get first rate RFID protection, as well as room for seven cards, a button-activated push mechanism to unleash your internal items, and the whole thing is wrapped in Dutch-German leather from gold-rated tanneries. How much more luxurious do you want? Lightweight, tracked from your smartphone, and as top-quality as you can get.
Key Features:
RFID protection
Dutch-German leather from gold-rated tanneries
Push button mechanism to unveil cards in slots
Holds up to seven cards
Solar-powered tracker usable by smartphone app
Specification:
Brand

Ekster

Model

Senate Card Holder
3. Trayvax Element Wallet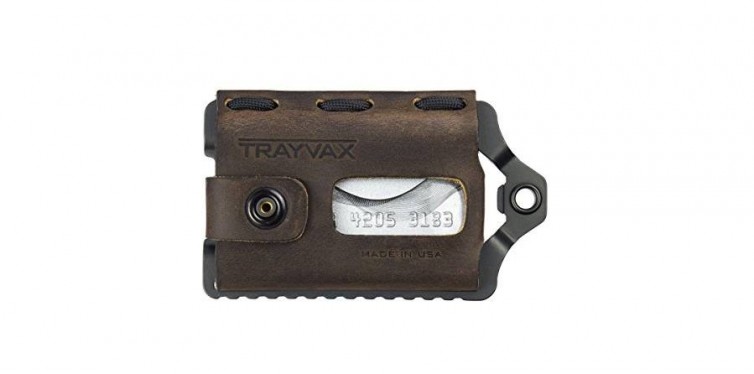 We couldn't make a tactical list without tossing Trayvax in the mix. If you've never owned anything by them, you're seriously missing out. They make some of the best tactical gear in the world, and their Element wallet is a testament to that fact. Made in the United States and available in eight colors, this leather-metal wallet stashes ten card, five bills, and comes with a stainless steel frame to block out potential RFID tech. Oil-tanned leather looks fantastic, and hides the power beneath. An integrated money clip, bottle opener, and attachment point are all yours to command under the lifetime warranty directly from the manufacturers themselves. Scared of tech thugs swiping your info? Trayvax is.
Key Features:
RFID-blocking
Integrated money clip + bottle opener
Oil-tanned leather case
Made in the USA
Lifetime warranty backed by Trayvax
Specification:
Brand

Trayvax

Weight

8 ounces
4. Nite Ize RFID Blocking Tactical Wallet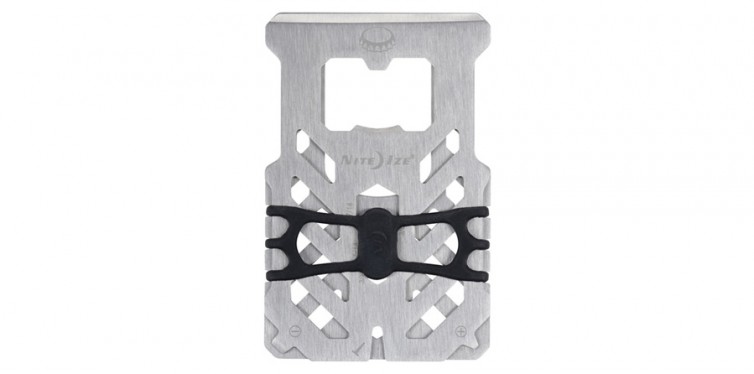 Huckberry's shop hits us with another beautiful hidden gem—Nite Ize's tactical wallet, complete with RFID-blocking tech despite the grated body (don't know how they do that, but kudos to them). Slash open boxes, pack it on your TSA-friendly flight, and use the high-tensile Cash Wrap strap to expand, hold your bills and cards, and upkeep that same great protection. Not only does this look excellent, but the stainless steel construction is all heat treated, low-profile, and lasts as long as you let it. Bottle opener, five wrench sizes, screwdrivers and more—what else are you waiting for, an invitation?
Key Features:
RFID proof
Boxcutter included in skeleton build
TSA-friendly
Cash Wrap strap
Stainless steel construction
Specification:
Brand

Nite Ize

Model

RFID Blocking
5. Trayvax Original Wallet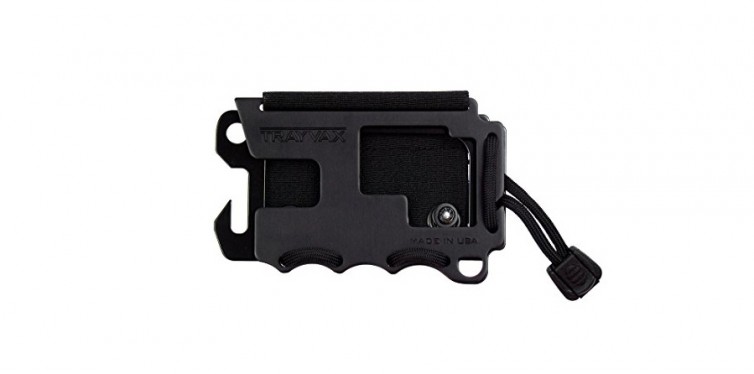 We'll call it their flagship model. Trayvax made their landing with this killer design. It half looks like a military radio from 1967, half looks like a tool from Blade Runner. Either way, it's seriously kick-ass and provides you with everything that put this revolutionary company on the map. Crafted in the United States and available in four distinct colors, this 14-card, 5-bill holster comes made of stainless steel and aluminum plates for above-grade RFID protection. Front-pocket designed and backed by their lifetime warranty, you're good to go any time of the day. MIL-sepc paracord and an elastic strap closure, plus the multifunctional tools embedded along the chassis, make this unforgettable, setting the trend for most of the newer tactical wallets on the market today.
Key Features:
RFID protection
Multitools included in build
Paracord lanyard
Holds 14 cards and 5 bills
Lifetime warranty by Trayvax
Specification:
Brand

Trayvax

Weight

0.32 ounces
6. Dango Pioneer Epic EDC Wallet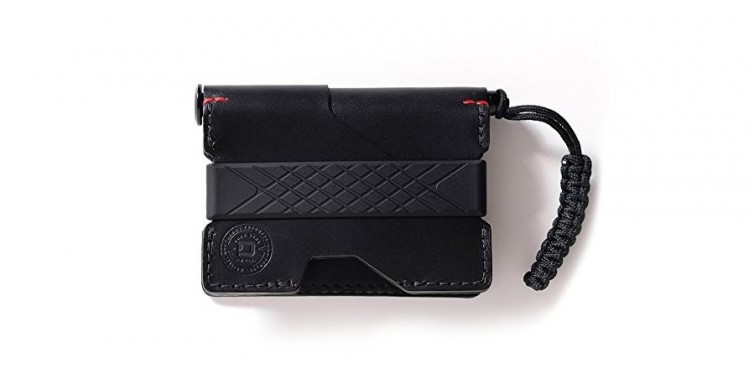 Now this looks like a product of Q himself. Jet black, stunning and functional beyond compare. Dango's Pinoeer model comes with a skeleton comprised of aerospace grade aluminum wrapped up vegetable-tanned Italian leather. You get additional function with the anodized pen, complete with Schmidt space ink to go along with your 48-page Dango Notebook. This is specifically designed to work with a separate multitool, the MT02, and comes together nicely with the lanyard strap attachment. RFID isn't going to get through this, nor will a knife.
Key Features:
RFID and blade proof
Vegetable-tanned Italian leather
48-page notebook w/ space ink pen included
Aerospace grade aluminum skeleton
Built to go with your MT02 Dango multitool
Specification:
Brand

Dango Products

Model

DGO-P01-JB

Weight

6.1 ounces
7. Axis Wallet by Trayvax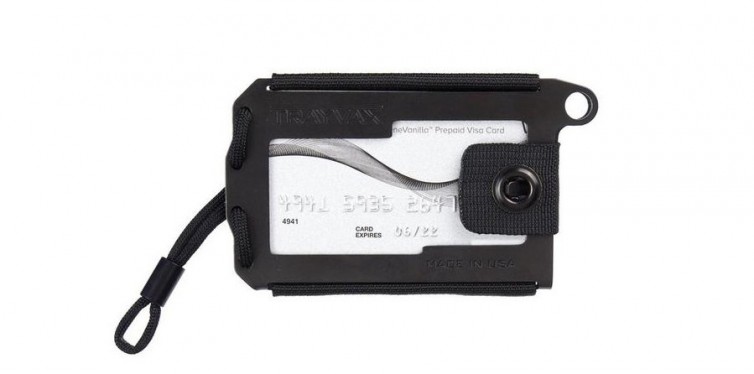 In Onyx Black, you get an assortment of various benefits. With an easy access ID window, you can easily stash your primary payment method on top for a quick grab. The entire frame is made of spectacular stainless steel—the metal of our lives—which goes right along with the built-in money clip of the same material, and paracord lanyard. 14 cards, 8 bills, and a homegrown, made in the United States product to call your very own. You get a lifetime heirloom warranty straight from Trayvax, and a month to return it if it doesn't absolutely blow you away (which, it will).
Key Features:
Easy access ID window (great for your primary card)
Stainless steel construction
Holds 14 cards and 8 bills
Lifetime heirloom warranty included with purchase
Made in the USA
Specification:
Brand

TRAYVAX

Model

Axis Wallet

Weight

4 oz
8. The Ridge Wallet (Aluminum + Cash Strap)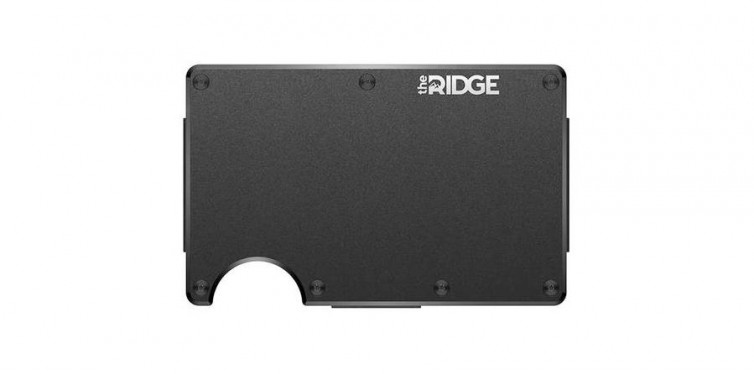 Leather's great and all, but to be truly tactical, there can't be any frivolities. Ridge comes out swinging with their stealthy aluminum wallet, fitted with a cash strap for quick storage. Jam in a dozen cards to protect them all from RFID tech, while utilizing the T5 Torx driver that comes standard on this wallet. The surprising part? This whole thing weighs an alarming 2oz, and comes with an easy-to-clean, easy to repair/replace system that'll keep you stunned.
Key Features:
Simple to clean/deconstruct
RFID-blocking technology
T5 Torx driver included
Aluminum construction
Holds a dozen cards
Specification:
Brand

Ridge Wallet

Model

Aluminum Wallet

Weight

2oz
9. C01 Cibilian Wallet by Dango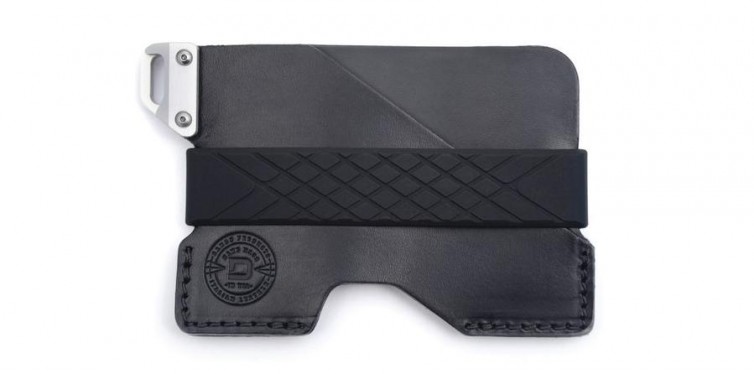 Jet black and itching to stash your cash, this stellar stealth wallet comes with a slew of features that are certain to have you on edge. Wrapped in Italian premium leather and outfitted with a satin-silver aluminum tab for lanyards, this United States-made product packs a serious punch. You can hold up to ten cards (though it can expand to hold more if you need), and comes ready to attach to your Dango MT02 multitool from your previous Dango wallet. Strap in cash with the silicone elastic, tying-off the Civilian design, minimalist approach, and military-grade durability.
Key Features:
Italian premium leather exterior
Satin-silver aluminum tab to attach a lanyard to
Made in the USA
Silicone cash strap
Holds up to ten cards
Specification:
Brand

Dango Products

Model

C01 Civilian Wallet
10. RAPDOM United States American Flag Trifold Wallet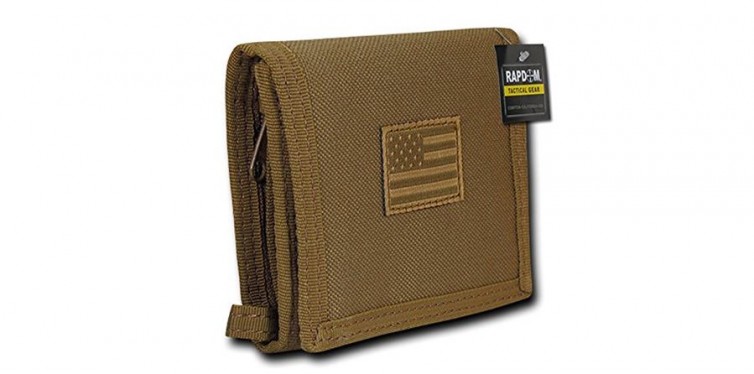 Last but not least, sporting the emblem of heroes, you get a military trifold wallet with some excellent functions. This comes made of ultradurable nylon, including a media card storage with Velcro flap. The ID window is non-stick, and the zippered pockets are built to take some force to open—deny those pickpockets. You get a total of 18 slots for cards and an additional spot for whatever you need. This one focuses on function and durability. You're not going to get RFID protection, but you are going to get five sick options to choose from for the color style.
Key Features:
Patriotic design
Durable nylon construction
18 Card slots
Non-stick ID window
Tough zippers
Specification:
Brand

RAPDOM

Weight

4 ounces