Best Tactical Wallets of 2022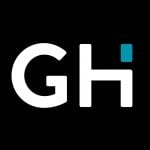 This product guide was written by GearHungry Staff
Last Updated
April 29, 2021
GearHungry Staff
GearHungry Staff posts are a compilation of work by various members of our editorial team. We update old articles regularly to provide you the most current information. You can learn more about our staff
here
.
GearHungry may earn a small commission from affiliate links in this article.
Learn more
Tactical wallets don't waste a single square centimeter of space — beyond holding your cash and cards. They display function with every piece of material used: blades, bottle openers, RFID-blocking technology, and more. Once you see these, you won't be able to live without them.
The Best Tactical Wallet Review
Dango A10 Adapt Tactical Wallet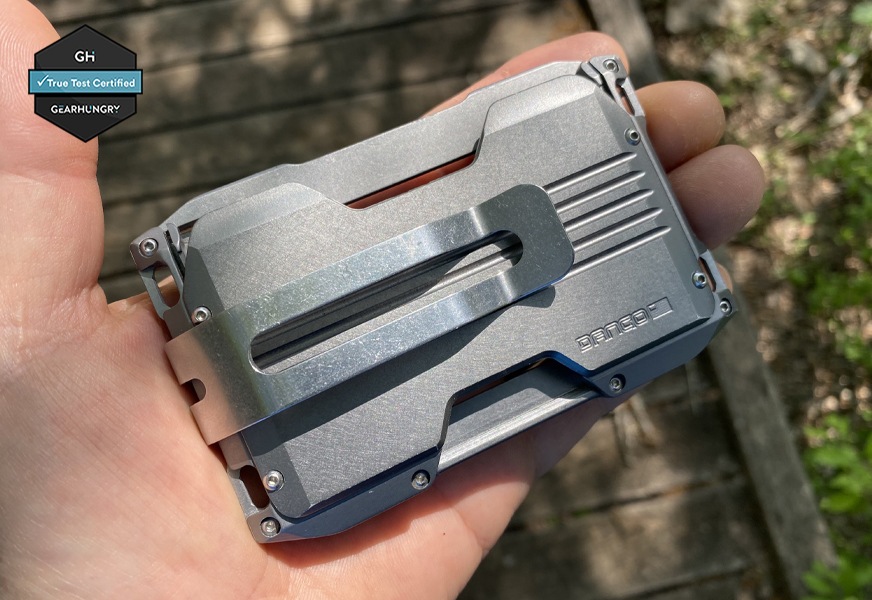 The Dango A10 Adapt Wallet is a compact, stylish, and tough RFID-blocking tactical wallet that is part of a well-rounded ecosystem of expansions and accessories. I tested an A10 with various additions, and found the compact wallet rugged, functional, and flexible. 
In the base form, the A10 held four cards on one side and my ID on the other, and along with the optional Chassis Clip to hold cash, this was my daily carry. The compact form factor comfortably fit in my front pocket even when physically active.
When traveling further than my local area, I removed my ID and slid on the A10 Bifold Pocket Adapter, which increased my card-carrying capacity by nine, making room for more business and travel-related cards and IDs. 
The Dango A10 Adapt Wallet allows a small daily carry, while still being expandable when required. Every component proved reliable, robust, and aesthetically pleasing to those into EDC. 
Key Features:
RFID-blocking
Front-pocket compatible
Optional Chassis cash clip
Up to 12-card capacity
Specification:
Brand

Dango

Model

A10

Weight

2.3 oz
Gerber 30-001492 Barbill Tactical Wallet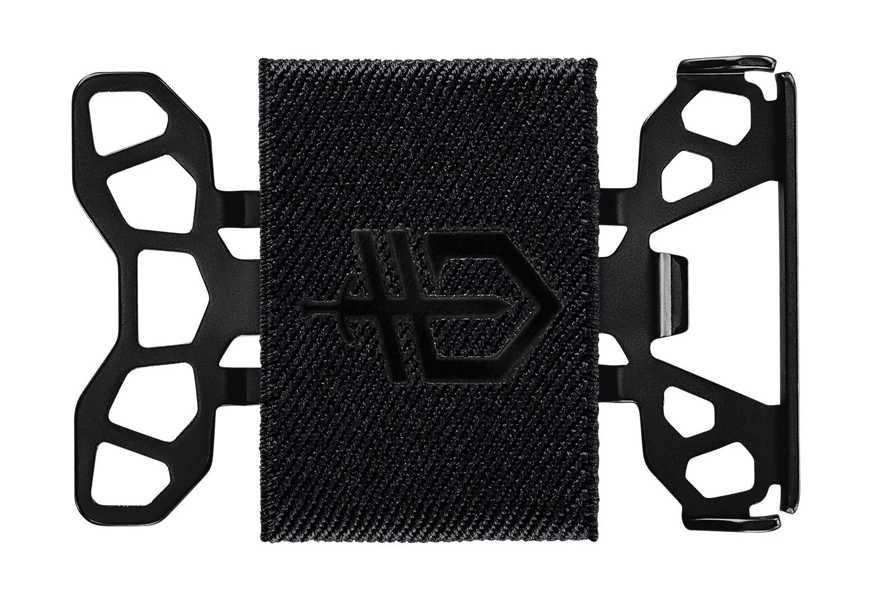 The Gerber Barbill Wallet is a well-rounded tactical wallet. The slimline design mitigates the risk of theft by making it fit discreetly into any pocket. Though low-profile, it still holds seven cards.
The wallet holds cards with an elastic band, allowing it to fit cards of various widths and sizes. The heavy-duty stainless-steel frame protects what's inside from drops or ending. The security bumper keeps the cards firmly in place.
Pop open after-work stress relievers with the integrated bottle opener, and leave your usual opener at home on weekend excursions. 
Fully capable for the office or the trail, the Gerber Barbill Wallet goes anywhere you do and many consider it the best tactical wallet on the market.
Key Features:
Holds 7 cards
Elastic band accommodates various widths
Heavy-duty stainless steel frame
Integrated bottle opener
Security bumper prevents slipping
Specification:
Brand

Gerber

Model

30-001492

Weight

1.6 oz
Dango EDC Tactical Wallet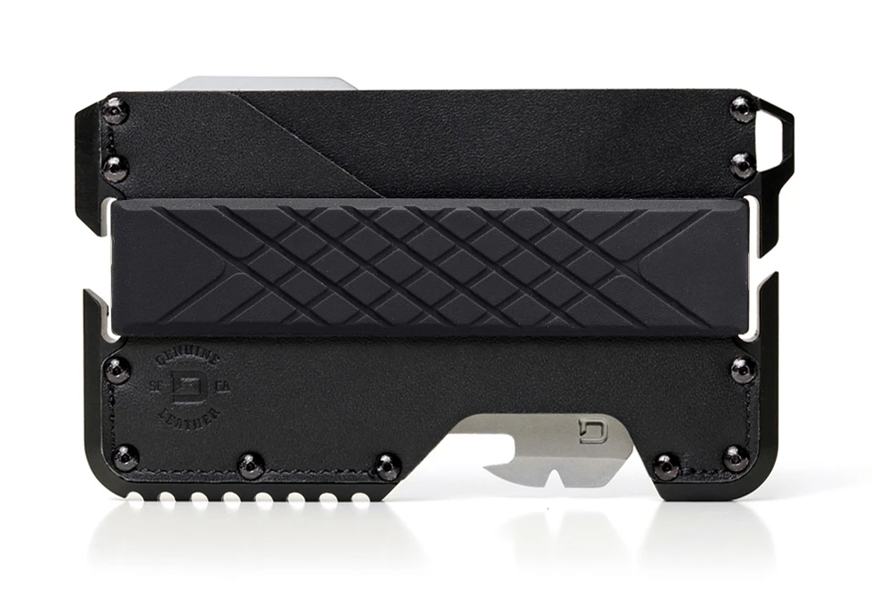 United States construction, genuine leather, and blocking RFID technology—what more could you want from the Dango EDC wallet? However you'd answer that question, Dango delivers a ten-function multitool that slides into the chassis.
The Dango EDC packs function into a small unit: it holds up to a dozen cards, features an aerospace-grade aluminum, and sports a crossover of a smartphone stand, and weighs just two ounces.
Key Features:
12-card capacity
Built-in multitool
RFID-blocking tech
Made in the USA
Built-in smartphone stand
Weighs two ounces
Specification:
Brand

Dango Products

Model

DGO-TAC-RH

Weight

2 oz
Magpul DAKA Everyday Tactical Wallet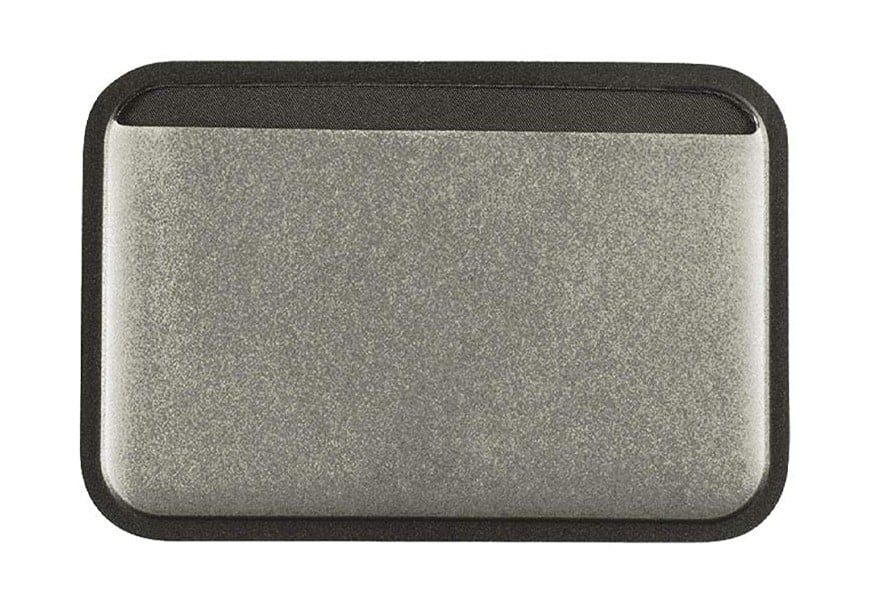 The Magpul DAKA Everyday Wallet delivers capable tactical wallet technology without making it look too much like an EDC tool. Designed to display the best of both worlds, the wallet should satisfy EDC enthusasts as well as those who aren't sold on hardcore tactical wallets just yet.
The wallet slots perfectly into your back pocket, front pocket, or chest pocket with its slim design. It holds up to seven cards, or a minimum of three. Its welded seams add durability. The permanent seals mean your cards and cash are safe from water damage and the entire wallet is also chemical resistant and non-hygroscopic.
The rounded corners make the wallet easy to slide in and out of your pocket without catching it on the fabric, and the feature helps keep your pants safe from tears. The Magpul DAKA Everyday Wallet is ideal for discreet travel or standard EDC demands with its crossover functionality.
Key Features:
Reinforced polymer construction
Holds 3 – 7 cards
Welded seams
Chemical resistant and non-hydroscopic
Specification:
Brand

Magpul

Model

MAG763

Weight

5.3 oz
GOVO Badge Holder/Tactical Wallet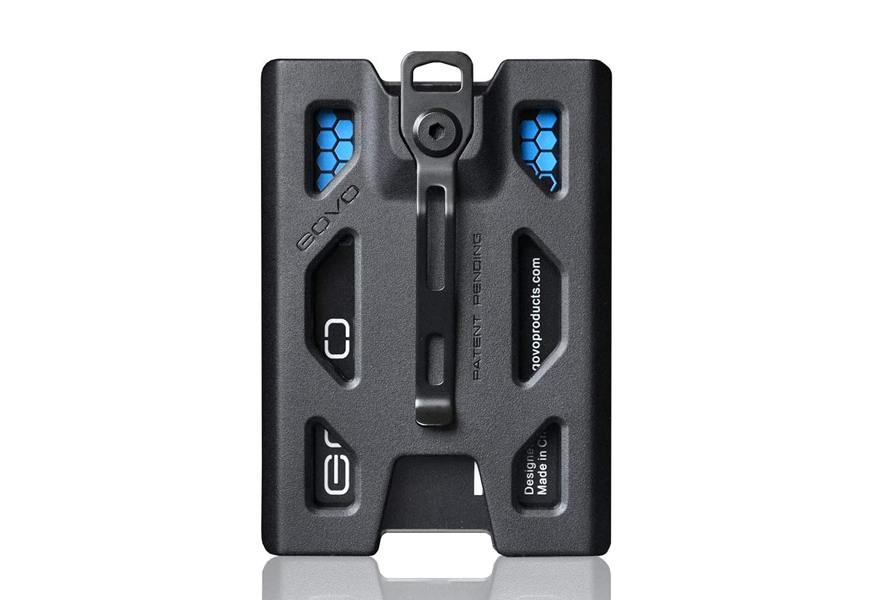 The GOVO Badge Holder/Wallet helps users customize their EDC kit with three color options and delivers moderate functionality. 
Users can secure the wallet with the metal pocket clip, or with an included lanyard. The lanyard seems like an ingenious inclusion — a lot of joggers and skinny jeans don't have real pockets, and it could also be advantageous for security while traveling.
Four card slots mean no-nonsense — ID, two credit cards, and a wildcard spot. The spring-loaded card holding system has a reputation for reliability and facilitates a smooth release to make payments or flash your ID. The GOVO wallet is slim and lightweight at 2.4 oz., producing a discreet carry suitable for any situation. 
Key Features:
Metal pocket clip
4 card slots
Durable and lightweight
Spring-loaded card holding system
Versatile application and performance
Specification:
Brand

GOVO

Model

T4

Weight

1.4 oz
Gerber GDC Money Clip/Tactical Wallet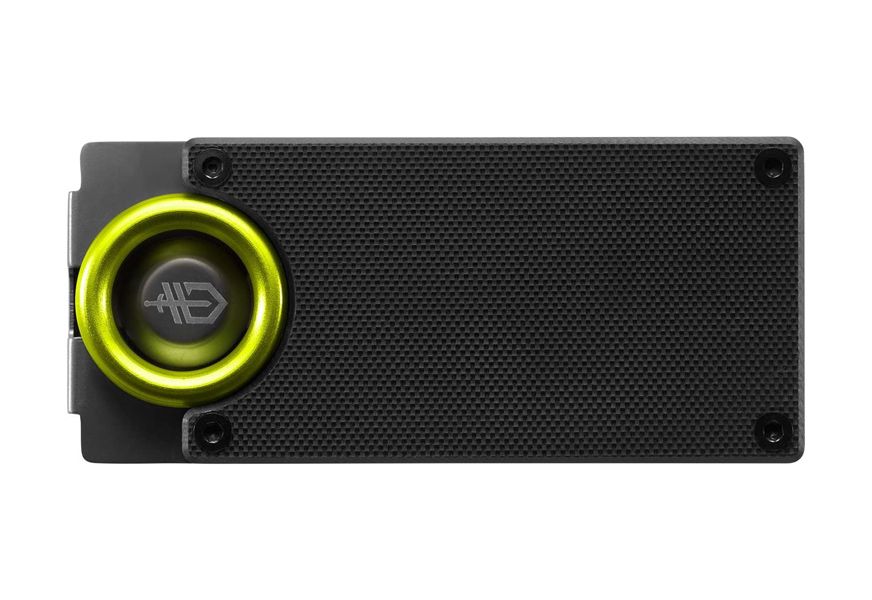 The Gerber GDC Money Clip is a highly capable crossover: weekly grocery shopping in the morning, building a wilderness shelter in the afternoon. You would have to be good with a knife to build a wilderness shelter with the wallet (what?), but we're confident you could do it in a pinch. 
The Gerber's 1.75″ fixed blade conceals in a sheath on the front of the wallet. It has a textured finger groove, plus a grooved thumb rest to keep the user's hand from slipping — even when constructing a wilderness shelter.
Still, the wallet stores easily with its slim design. Capacity is five cards.
The wallet features a pocket clip and is engravable.
Key Features:
Built-in fixed blade knife
Holds up to 5 cards
Large engravable surface
Specification:
Brand

Gerber

Model

31-002521

Weight

2.88 oz
Ekster Senate Card Holder + Tracker Card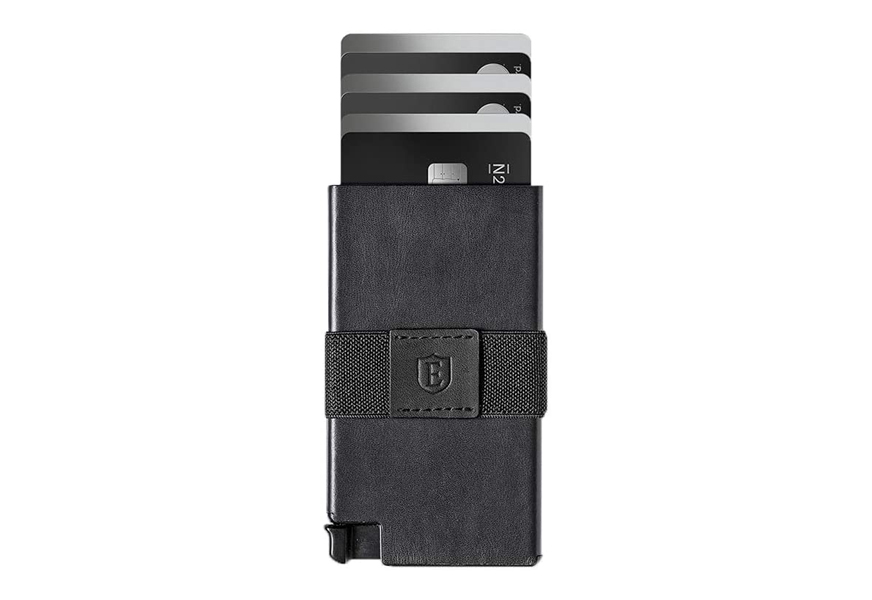 Ekster's Nappa Black card holder is a solar-powered—yeah, you heard that right—it's a freakin' solar-powered wallet. The sun's rays fuel the tracking feature, so you'll never lose your wallet again. On top of that, you get first rate RFID protection, as well as room for seven cards, a button-activated push mechanism to unleash your internal items, and the whole thing is wrapped in Dutch-German leather from gold-rated LWG-certified tanneries. How much more luxurious do you want? The wallet is lightweight, tracked from your smartphone, and as top-quality as you can get.
Key Features:
RFID protection
Dutch-German leather from gold-rated LWG-certified tanneries
Push button mechanism to unveil cards in slots
Holds up to seven cards
Solar-powered tracker usable by smartphone app
Specification:
Brand

Ekster

Model

Senate Card Holder v 3.0

Weight

4 oz
Nite Ize RFID Blocking Tactical Wallet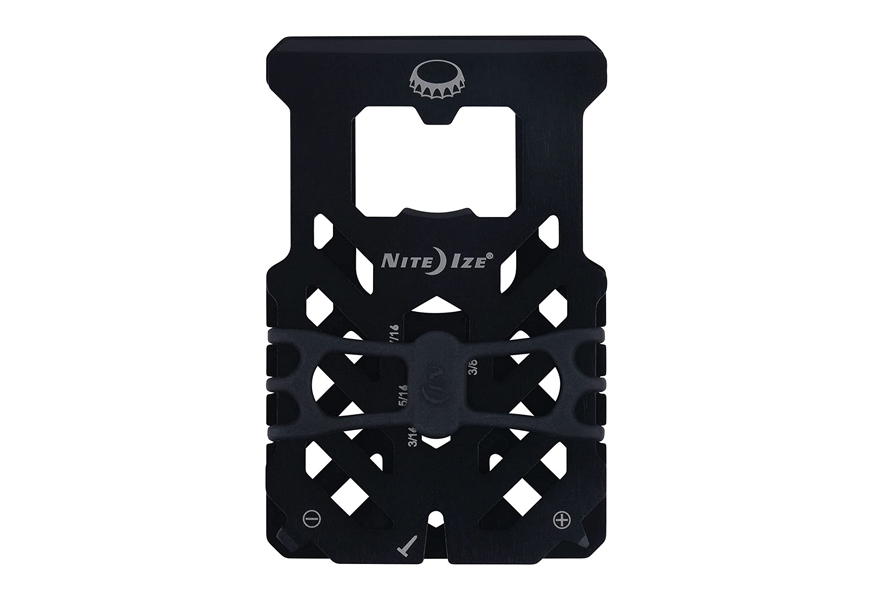 Nite Ize's TSA-approved tactical wallet comes complete with RFID-blocking tech despite the grated body (don't know how they do that, but kudos to them). Slash open boxes, pack in your carry-on, and use the high tensile Cash Wrap strap to expand, and hold your bills and cards.
Not only does it look great, but the stainless steel construction is heat-treated, low-profile, and built to endure. It also features a bottle opener, five wrench sizes, screwdrivers, and more — what else are you waiting for, a literal invitation?
Key Features:
RFID proof
Boxcutter included in skeleton build
TSA-friendly
Cash Wrap strap
Stainless steel construction
Specification:
Brand

Nite Ize

Model

FMTR-01

Weight

2.4 oz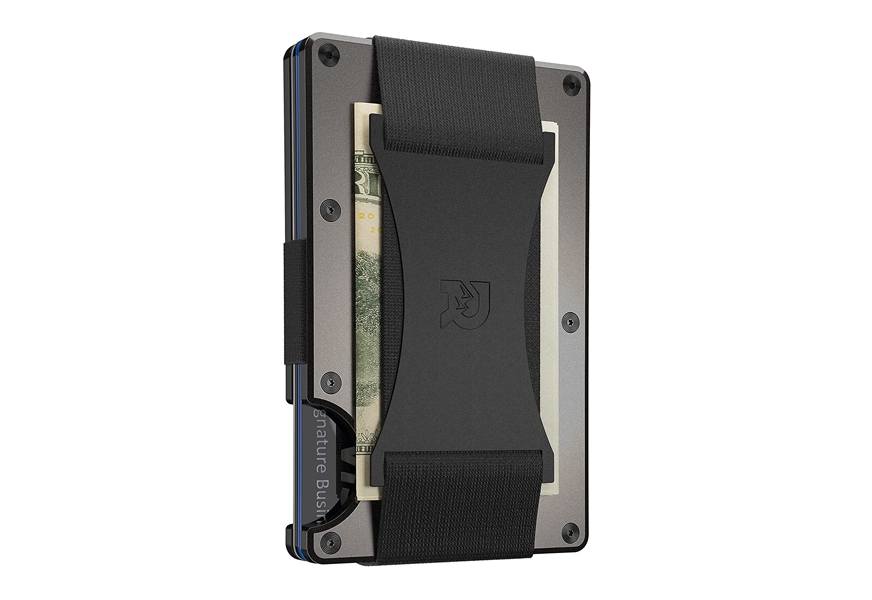 Ridge comes out swinging with its stealthy aluminum wallet, fitted with a cash strap for quick storage. Jam in a dozen cards to protect them all from RFID tech, while utilizing the T5 Torx driver that comes standard on this wallet. The surprising part? This whole thing weighs an alarming 2oz, and comes with an easy-to-clean, easy to repair/replace system that'll keep you stunned.
Key Features:
Simple to clean/deconstruct
RFID-blocking technology
T5 Torx driver included
Aluminum construction
Holds a dozen cards
Specification:
Brand

The Ridge

Model

221

Weight

2 oz
Toughergun Genuine Leather Tactical Wallet
The Toughergun Magnetic Front Pocket Money Clip is a strong candidate for the best tactical wallet, and perhaps even the best wallet that you can purchase right now. The full-grain leather demands attention and respect, with quality stitching that stands head and shoulders above the rest, while the slimline design means it fits easily in your pocket without bulking out, ensuring discreet carrying wherever you go.
It is available in 19 colors to give everyone the option of finding something perfect for them. The multiple card slots are ideal for your debit and credit card, as well as any reward cards from your favorite restaurants. There's also a translucent ID slot that will save you from removing your driver's license or work ID to ensure security and keep your essential documents exactly where you need them.
RFID protection is arguably the Toughergun wallet's biggest selling point. As thieves become ever more sophisticated, this protection helps keep your cards safe from cloning and prevents identity or bank fraud. It blocks any signals that target credit cards, while the 4 Rare Earth magnets will also keep your hard-earned cash safe and sound whether you're treating your buddy to a round or giving your kids their weekly allowance.
Key Features:
RFID protection
19 colors
4 Rare Earth magnets
3 card slots, 2 large slots, 1 ID holder
Full grain leather
Specification:
Brand

Toughergun

Model

nw00305

Weight

3.2 oz
RAPDOM United States American Flag Trifold Wallet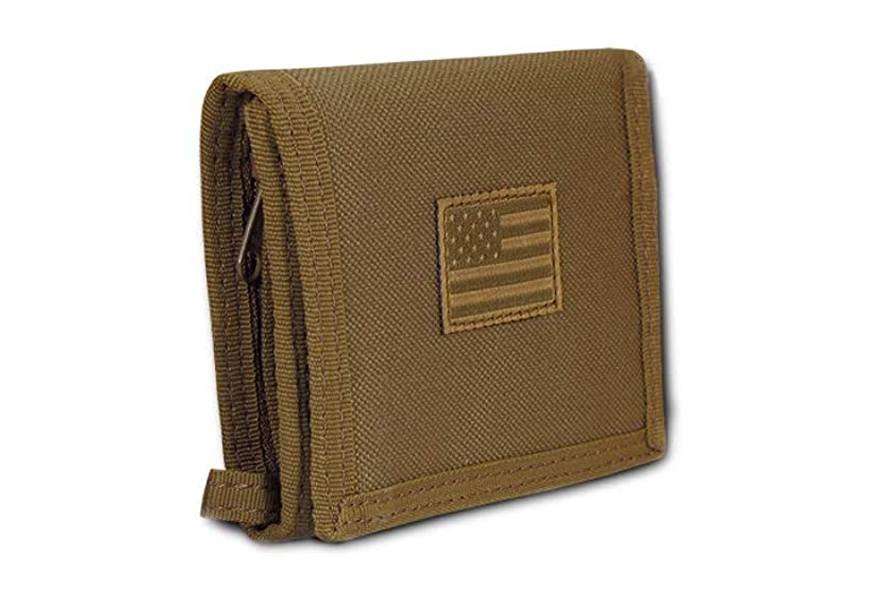 RAPDOM makes its United States American Flag Trifold Wallet with ultradurable nylon, including a media card storage with velcro flap. The ID window is non-stick, and the zippered pockets are built to take some force to open, deterring pickpockets.
You get a total of 18 slots for cards and an additional spot for whatever you need. This one focuses on function and durability. No RFID protection here, but the wallet does come in sevencolorways.
Key Features:
Patriotic design
Durable nylon construction
18 Card slots
Non-stick ID window
Tough zippers
Specification:
Brand

RAPDOM

Model

T105

Weight

4.3 oz
Sign Up Now
GET THE VERY BEST OF GEARHUNGRY STRAIGHT TO YOUR INBOX