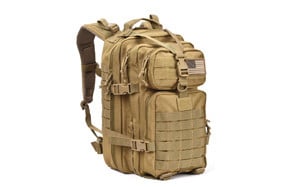 Reebow Gear Military Tactical Assault Backpack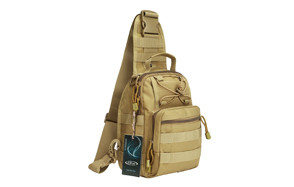 G4Free Outdoor Tactical Backpack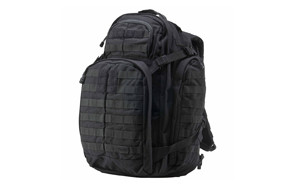 5.11 Tactical Rush 72 Tactical Backpack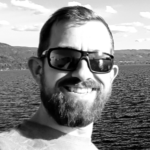 Law enforcement, the armed forces, outdoorsmen, rescue workers and more require the services of a well-constructed, well designed tactical backpack. Even avid climbers know the value of having a tough, no-nonsense backpack along for the trip because you never know when the weather above treeline is going to suddenly turn south and you'll be faced with a survival situation. Tactical backpacks are designed to give you access to vital gear and accessories so that you can get on top of situations before they overwhelm you and stay there until the danger has passed.
Below we're going to take a look at our top 10 tactical backpacks to see what makes them tick and why you should consider buying one. As always the opinions expressed here are those of our product review experts, none of whom have skin in the backpack game that might influence them.
The Best Tactical Backpack
If you need to have fast, easy, dependable access to emergency gear and other tactical equipment you'll want one of these: our 10 best tactical backpacks.
Tactical Backpack Buyers Guide
Here are a few of the most common questions people have related to tactical backpacks.

Q: What is a Tactical Backpack?
A: As alluded to at the beginning of this piece this type of backpack is designed to give military personnel, first responders, emergencies services, hunters, climbers, campers and others ready access to vital gear, tactical pants & accessories in order to get and stay on top of situations.
Q: Who Makes The Best One?
A: This is a common enough but completely subjective question. There are those who swear by this brand of backpack and others who are just as vociferous in their support of a rival make and model. The bottom line question should really be: "Who makes the best tactical backpack for your needs?"
Q: How To Use A Tactical Bag?
A: This type of backpack is designed to withstand greater stresses, endure a multitude of environmental hazards, provide you the ability to think on your feet and have ready access to the things you need to neutralize emergencies. You'd do well to think carefully about the distribution of materials and various emergency and other supplies in your backpack, with prime consideration given to access and likelihood of use.
Q: Where To Buy A Tactical Backpack?
A: While many manufacturers of tactical backpacks offer their products through brick and mortar outlets, you'll probably save more buy purchasing one through an online retailer like Amazon. The one drawback of course being that you can't get a feel of the backpack before you buy it.
Things To Consider When Buying A Tactical Backpack
Materials – The material your backpack is made from is important. If you spend a lot of time outdoors exposed to the weather, you're going to want one that's waterproof and extremely durable.
Storage Capacity – Depending on how you plan to use your backpack you may need one with lots of space to hold emergency blankets and the like. If you just intend to use it to hold 'biners, ice screws, power bars and water you'll be alright with a smaller pack.
Portability – If you plan on taking your backpack on long treks you'll want one with padded shoulder straps, a chest strap and a waist strap. If you just sling your pack quickly as you dash toward the accident victim a single shoulder strap should do just fine.
Carrying Capacity – While the volume of backpack storage space needs to be considered, so does the overall weight of the pack when full. As a general rule you don't want to carry more than 20% of your total body weight on your back for any prolonged period of time.
Hydration Bladders – Hydration is a major consideration for trekkers. If you are taking your backpack into the woods or on long exposed treks the more water the better.
Conclusion
The backpack has evolved over the years to the point now that they provide just about every level of durability and functionality a person could want or need. Whether you operate out of an air base in Kandahar or a fire station in Kansas City or whether you're a hunter, climber or camper you owe it to yourself to augment your everyday kit with a hard-working, affordable tactical backpack.
We hope you find these tactical backpack reviews helpful and be sure to check back often for more useful reviews and information.