Best Tactical Backpacks In 2022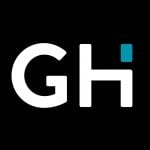 This product guide was written by GearHungry Staff
Last Updated
January 19, 2018
GearHungry Staff
GearHungry Staff posts are a compilation of work by various members of our editorial team. We update old articles regularly to provide you the most current information. You can learn more about our staff
here
.
GearHungry may earn a small commission from affiliate links in this article.
Learn more
Law enforcement, the armed forces, outdoorsmen, rescue workers, and more require the services of a well-constructed, well-designed tactical backpack. Even avid climbers know the value of having a tough, no-nonsense backpack along for the trip because you never know when the weather above treeline is going to suddenly turn south and you'll be faced with a survival situation. Tactical backpacks are designed to give you access to vital gear and accessories so that you can get on top of situations before they overwhelm you and stay there until the danger has passed.
Below we're going to take a look at our top 10 tactical backpacks to see what makes them tick and why you should consider buying one. As always the opinions expressed here are those of our product review experts, none of whom have skin in the backpack game that might influence them.
The Best Tactical Backpack
If you need to have fast, easy, dependable access to emergency gear and other tactical equipment you'll want one of these: our 10 best tactical backpacks.
Reebow Gear Tactical Assault Backpack
The Reebow Gear Military Tactical Assault Pack backpack is newly designed for outdoor, hiking, camping, trekking and hunting experiences; the only one of its kind around. It is made of the highest quality fabric and therefore comes as a durable, strong, high density and waterproof backpack. Every single lining is double stitched and every section lockable with heavy duty super quality zippers and cord pulls. In addition to these, it possesses a front load compression system with a comfortable padding back area. The shoulder strap is made of ventilated mesh padding making it ideal as a military backpack, hunting gear backpack, trekking backpack or camping rucksack. It is also perfect for family day trips outdoors or abroad.
Generally, this is made from excellent craftsmanship, is of great quality, multifunctional and versatile, well built and will not disappoint. As for versatility, it comes in a variety of rugged, tough and camouflage military color designs and carries a great price tag starting $33.49.
Key Features:
High density and watertight fabric
Ventilated mesh padding shoulder strap
Double stitched linings
Front load compression system
Specification:
Brand

REEBOW GEAR

Weight

3.1 pounds
5.11 Tactical Rush 12 Military Backpack
A well-organized mission-oriented adventurer requires a backpack that is equally mission minded and has what it takes to get the mission accomplished, and that is what RUSH 12 is built to offer. It has an adjustable sternum strap combined with a contoured yoke shoulder strap that are ergonomically designed to ensure the comfort, safety, and support for the user.
The entire rucksack is made from strong durable 1050D nylon fabric and is water resistant with very robust self-repairing YKK zippers. The molle bag is made of MOLLE/5.11 SlickStick web platform, an in-built multi-slot admin section, and zippered fleece-lined eyewear pouch to help you organize all your expedition accessories such as keys, pen, torchlight, notebook and others in an efficient manner. It typically comes in sand and black colors that blend easily with the immediate environment. It can be bought at an amazing price of $105.99.
Key Features:
Its ability to be used for several purposes
Very spacious main storage area
Water resistant fabric
Lightweight for its size
Specification:
Brand

5.11

Model

56892-019

Weight

1 pounds
CVLIFE Outdoor 60L Tactical Backpack
CVLIFE Outdoor 60L Built-up Military Tactical Backpack is definitely designed for the outdoors and possesses a totally tough, robust and superior quality zipper system as well as rain diverting straps to keep it safe, dry and wearer comfortable in wet weather conditions. Together with its dual density ventilated mesh shoulder straps, waist strap, and dual compression straps, it easily steps out as the ideal camping, trekking, hunting companion.
It is made from waterproof 600×600 Oxford material and consists of a major large compartment, a frontal detachable bag which can double up as a separate fanny pack. Attached to the sides are two tactical backpack accessory pockets that can hold typical camping tools such as a flashlight, knife whilst its MOLLE system makes it possible to attach a sleeping pad, pouch, or other outdoor equipment.
Key Features:
Made from lightweight but very durable material
dual density ventilated mesh shoulder straps, waist strap, and dual compression straps
tactical backpack accessory pockets attached to the sides
rain diverting straps to keep it safe, dry and wearer comfortable
Specification:
Brand

CVLIFE

Weight

4 pounds
SOG Ninja Tactical Day Pack
The SOG Ninja Tactical Day Pack is an exquisitely crafted daypack that lets you organize your outdoor activities for maximum performance, comfort, safety, and convenience; qualities required of field personnel who deliver nothing but the best. The novelty design of its MOLLE webbing for attaching accessories, together with the variety of unique functional compartments makes this product a truly innovative pack of distinction. Some of its other distinctive features include a small accessory equipment storage pocket and an anterior soft line pouch for keeping such items as sunglasses and electronic equipment. It also features yoke-styled adjustable padded shoulder straps with adjustable sternum slider for extra comfort and safety.
Furthermore, it offers a hook and loop patch on the front and superior quality plastic buckles and zippers for durability and security. Four points are located on the topside that allows for extra loads such as a sleeping bag which can be easily attached. Grommet drainage holes are also punched in to keep water out permanently and with a storage capacity of 24.2 liters, this military-grade product will give the highest value to customers with the most discerning taste.
Key Features:
Variety of unique functional compartments
Strong durable fabric
Grommet drainage holes to keep water out permanently
Adjustable padded shoulder straps
Small accessory equipment storage pocket
Specification:
Brand

SOG

Model

YPB001SOG-DCLY

Weight

2.01 pounds
The G4Free Tactical Sling Pack is a breath of fresh air in the often crowded tactical backpack environment. First responders, emergency workers, hard-bitten special ops soldiers, ice-climbers and more will find this backpack to be a compact companion when the going gets tough. Rock solid throughout with molle attachments, loops and snaps galore this is not only the smallest backpack on our list, it might just be the most versatile when all is said and done.
A great little backpack that will have you wondering if you might just be able to leave your full sized backpack home next hunting season. More than that, it's ideally sized for first responders, allowing them to carry the necessary medical and other supplies they need to do their job effectively. It can also be used as a dedicated medical backpack to augment a larger tactical bag for extreme emergencies like the aftermath of tornadoes and hurricanes.
Key Features:
Small & Lightweight
Multipurpose Usage
Made from upgraded 600D polyester fabric
7L Volume
Specification:
Brand

G4Free

Weight

9.6 ounces
Compact size ensures backpack never gets unwieldy.
No matter how you wear it, it's always there in seconds when you need it.
While you won't summit of Everest with this backpack it's perfect for rock and ice-climbing.
It's a small tactical backpack but it's loaded with plenty of places to attach additional gear.
The fact that it's a small tactical backpack will be seen by some to be a drawback.
The single strap can become tiresome on long hauls.
Zipper quality is questionable.
REEBOW GEAR Military Tactical Backpacks
The REEBOW GEAR Backpack is not flashy but it gets the job done. A plethora of storage options, the ability to easily expand the main compartments and the various molle stations on the bag's exterior mean that you'll never be left stuffing important supplies into your pants pockets. Overall the pack is lightweight and efficient, though it's not without its issues, which we'll touch on below.
Compact enough to take ice or rock climbing, hunting and more.
Won't melt in the rain or dissolve when the snow starts falling.
Some of the most attractive design options of any low-end backpack.
With main compartments extended outward balance can become an issue.
Could use a couple of more expansion straps.
You're not going to take this backpack into combat so where is the reflective fabric?
5.11 Tactical Rush 72 Tactical Backpacks
This is the largest backpack in the RUSH series. It's intended to provide enough space to stow gear, food and other supplies for 3 days. If you are a rescue worker in hurricane prone states you know that the prospects of being on call for 72 hours straight is no fantasy. It's an unfortunate reality. The RUSH 72 makes sure you're prepared for it.
Highly durable, water resistant and with enough molle webbing on the exterior to allow you to ad-lib when the situation calls for it, the 5.11 Tactical RUSH 72 Backpack doubles as an everyday backpack and an indispensable method of getting the emergency supplies you need, where you need them.
The RUSH 72 tactical backpack is purpose built and fulfills its purpose beautifully. Whether you're in survival mode above the treeline at night or making your way through floodwaters to assist your neighbors, the RUSH 72 will help you bring the gear, supplies, blankets, medicine or whatever is needed and get it there dry and ready to use. Be sure to also check out our list of the best waterproof backpacks for more great items like this. 
Keeps your equipment and supplies safe and dry in virtually all conditions.
The RUSH 72 backpack can be adapted to any situation.
A life time tactical companion for about the price of a pair of concert tickets.
They don't offer many of their own removable exterior bags.
Can get a bit unwieldy when fully loaded.
You might have to take the pack off to access your sunglasses.
Condor 3 Day Assault Pack Tactical Backpacks
Condor 3 Day Assault Pack is built for extreme situations where you'll need to be toting extra clothes, blankets, food, medicine, flashlights and batteries either for your own survival or to aid in the safe conduct of others from dangerous situations. It's thoughtfully designed, keeping in mind one of the maxims of emergency tactical gear – versatility is everything. Your maps will be safe and dry inside in the driving rain and when you reach your charge you'll be able to offer a dry blanket and nutritious snacks aplenty.
From the molle webbing all around to the radio pocket, padded back and heavy duty pulls on the main zippers, this is a backpack that means business. The overall quality is unassailable, the fabric tough as nails and the pockets generally easy to access and large enough to accommodate a variety of materials. Well worth the money, as long as you're big enough to handle it.
This is a big tactical bag, purpose built for extreme situations.
Double stitching throughout for secure transport of your materials.
Plenty of pockets, Velcro straps and webbing.
Extremely comfortable even when fully loaded.
It's big. Maybe too big for some people. Could become more hindrance than help.
Since you're likely not going to be wearing this backpack in combat situations we'd like to see some reflective materials so people can see you.
5.11 Tactical Rush 10 Tactical Backpacks
Another entry from 5.11 Tactical, the RUSH 10 is a more compact backpack but may be our favorite tactical backpack. Let's start with the concealed pistol compartment. If you're tasked with patrolling an evacuated area that's been hard hit by Mother Nature, there's always the chance that while you're looking for survivors you'll run into some nefarious types looking to take advantage of the situation. In such cases it pays to be ready. Beyond that the interoperability of the RUSH system is another thing we really appreciate about all the RUSH entries. And of course the renowned 5.11 backpack quality always gets our attention.
If you need to move fast and a bulky full size backpack is getting in your way, trade up to the RUSH 10 Mobile Operation Backpack. The RUSH 10 backpack understands the needs of rescue workers to be able to access emergency gear and supplies while also staying light on their feet. It also understands that the world is full of less than honorable types who put first responders and rescue personnel in danger on a daily basis. If we had to pick one tactical backpack a majority of us agree it would be this one.
The ambidextrous shoulder strap makes it easy to secure the backpack under any conditions.
The compact size means your backpack is never going to get in the way of your duties.
It also means that you don't have to be built like a linebacker to wear it.
We also like the coms pocket with the earbuds cable passthrough.
The location of the coms pocket makes access a bit of a chore.
If fully loaded, the shoulder strap can rub on the neck, especially if you're running.
Seibertron Falcon Water Repellent
The Seibertron Falcon is the kind of backpack that makes you question why others need to be so expensive. You get just about everything here from a waterproof exterior to heaps of molle loops to plenty of optional storage upgrades, attractive design, comfort and durability for about what you pay for cable every month. Seibertron obviously put a lot of thought into the engineering of this tactical bag.
If you want a great backpack for less than 50 bucks you can't really go wrong with the Seibertron Falcon. While people can rightly debate some of the details, the overall picture is of a tactical pack that will enable you to respond to virtually any situation effectively and efficiently. And isn't that the whole idea?
Generous size backpack to hold whatever you need to take into action with you.
Shoulder, chest and waist straps mean your gear isn't going to be clanging around on you.
Plenty of separate internal storage pockets for tech, maps, medical supplies and more.
There have been some reports that interior stitching can come loose when stressed.
Fully loaded you're going to be carrying around a lot of weight.
Not all zippers seem to be waterproof.
The volume of material you can carry in this essentially compact backpack is pretty amazing. Unleash the expansion straps and it will accommodate days' worth of gear and supplies for those long woodland treks or black ops in the Hindu Kush. While you will likely employ it for more prosaic purposes one things is certain: regardless of how or why you use the Red Rock Outdoor Gear Assault backpack you won't be left wanting.
The Red Rock Outdoor Gear Assault Pack makes an excellent first tactical backpack. If you're not sure exactly what type of backpack you need this one will help you figure it out for short money. It's got most everything you want in a tactical bag although it's not an ergonomic masterpiece. For the price though you can't really go wrong here.
They've thrown in just about everything but the kitchen sink into this backpack.
This is one tight, easy to deal with tactical pack that won't ever wear you out.
Shoulder straps have plenty of molded padding which helps on those long slogs.
The molle webbing is too tightly jammed together in places.
With the main compartments extended the pack can become a bit unwieldy.
The overall look of this backpack isn't going to win any style awards.
With the look and feel of more expensive bags, a waterproof shell and a plethora of storage options the NPUSA Men's Expandable Tactical Backpack would be a great deal at twice the price. For a compact backpack it holds plenty of material and does so with ease, until you expand the main compartment and try to cram it with whatever. At that point balance begins to break down a bit although novice users may not even notice. You're probably not going to wear this backpack during the siege of Raqqa so we'd recommend the solid black version.
Whether hiking, camping, hunting or even if you play a support role in rescue ops, the NPUSA Men's Expandable Tactical Backpack will serve you well in any conditions. It looks more serious than it is but it's still plenty versatile and displays above average functionality. You could choose a more expensive tactical bag but unless you have some compelling need to this should serve your needs just fine for a long time.
The 4 external pockets make it easy to access important gear, medical supplies etc.
The hydration pocket with the built in pass through feature for your mouthpiece is welcome.
Military backpack overtones make for a more appropriate profile for a tactical backpack.
Some of the camouflage options are head-scratchingly bad.
Backpack can become unbalanced with fully loaded and expanded.
Shoulder straps aren't as comfortable as you need on long excursions.
Tactical Backpack Buyers Guide
Here are a few of the most common questions people have related to tactical backpacks.
Q: What is a Tactical Backpack?
A: As alluded to at the beginning of this piece this type of backpack is designed to give military personnel, first responders, emergencies services, hunters, climbers, campers and others ready access to vital gear, tactical pants & accessories in order to get and stay on top of situations.
Q: Who Makes The Best One?
A: This is a common enough but completely subjective question. There are those who swear by this brand of backpack and others who are just as vociferous in their support of a rival make and model. The bottom line question should really be: "Who makes the best tactical backpack for your needs?"
Q: How To Use A Tactical Bag?
A: This type of backpack is designed to withstand greater stresses, endure a multitude of environmental hazards, provide you the ability to think on your feet and have ready access to the things you need to neutralize emergencies. You'd do well to think carefully about the distribution of materials and various emergency and other supplies in your backpack, with prime consideration given to access and likelihood of use.
Q: Where To Buy A Tactical Backpack?
A: While many manufacturers of tactical backpacks offer their products through brick and mortar outlets, you'll probably save more buy purchasing one through an online retailer like Amazon. The one drawback of course being that you can't get a feel of the backpack before you buy it.
Things To Consider When Buying A Tactical Backpack
Materials – The material your backpack is made from is important. If you spend a lot of time outdoors exposed to the weather, you're going to want one that's waterproof and extremely durable.
Storage Capacity – Depending on how you plan to use your backpack you may need one with lots of space to hold emergency blankets and the like. If you just intend to use it to hold 'biners, ice screws, power bars and water you'll be alright with a smaller pack.
Portability – If you plan on taking your backpack on long treks you'll want one with padded shoulder straps, a chest strap and a waist strap. If you just sling your pack quickly as you dash toward the accident victim a single shoulder strap should do just fine.
Carrying Capacity – While the volume of backpack storage space needs to be considered, so does the overall weight of the pack when full. As a general rule you don't want to carry more than 20% of your total body weight on your back for any prolonged period of time.
Hydration Bladders – Hydration is a major consideration for trekkers. If you are taking your backpack into the woods or on long exposed treks the more water the better.
Conclusion
The backpack has evolved over the years to the point now that they provide just about every level of durability and functionality a person could want or need. Whether you operate out of an air base in Kandahar or a fire station in Kansas City or whether you're a hunter, climber or camper you owe it to yourself to augment your everyday kit with a hard-working, affordable tactical backpack.
We hope you find these tactical backpack reviews helpful and be sure to check back often for more useful reviews and information.
Sign Up Now
GET THE VERY BEST OF GEARHUNGRY STRAIGHT TO YOUR INBOX