Best Patagonia Backpacks in 2022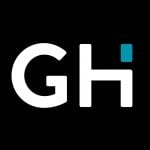 This product guide was written by GearHungry Staff
Last Updated
March 5, 2018
GearHungry Staff
GearHungry Staff posts are a compilation of work by various members of our editorial team. We update old articles regularly to provide you the most current information. You can learn more about our staff
here
.
GearHungry may earn a small commission from affiliate links in this article.
Learn more
Patagonia is the ultimate day trip and travel backpack brand for a few reasons: durability, extendable storage, and some of the finest damn styles on the market today. Most brands think that the function will outdo the lack of flair, but Patagonia knows that's just not the case. They pull out all the stops for their backpacks, and with so many to choose from, it was a chore cutting it down to only ten. Beloved by the backpackers of the Gear Hungry staff and our social media followers, these are the ten best Patagonia backpacks.
The Best Patagonia Backpack
Patagonia Cragsmith 32L Hiking Backpack
You can't get better than 32 liters of storage space and these excellent features. The perfect case for everything you need on your hiking trip, the Patagonia Cragsmith 32L hiking backpack comes with a large exterior stretch pocket, which is essential for quick-access items such as a water bottle or identification when you're in a foreign country.
The U-shaped lid allows you to access the top compartment easily, while the back panel separates you from the main compartment. Crafted of bomber nylon, this is ready to stand up to the test of nature, the test of time, and whatever else you're certain to throw its way. Foam padding aids in comfort, while protecting your gear from the elements, and from drops.
Key Features:
32L capacity
2.8lbs empty weight
Reinforced haul handle
Specification:
Brand

Patagonia

Model

Cragsmith 32L

Weight

2.71 pounds
Arbor Patagonia Backpack 26L
You want to look like a champion while you're scaling the rock wall, or claiming triumph over than eight mile trail. You're not alone – the good folks at Patagonia have the same vision, and they put those thoughts into this epic Arbor backpack. Crafted of 100% polyester, your durability knows no bounds. Thrown around or subjected to the test of the elements, this will hold up against anything.
Your main compartment allows you ample storage for electronics, clothing, additional supplies for the hiking trail, and a slim interior pocket for valuables. Padded sleeves will house your laptop or other fragile item with care, while the durable water repellent finish will ward off Mother Nature's best attempts to send you home packing.
Key Features:
26L capacity
Large main compartment to fit 15" laptops or larger
1.6lbs empty weight
Specification:
Brand

Patagonia

Model

47956-BLK

Weight

1.43 pounds
Black Hole 25L Patagonia Backpack
Ready for the worst weather and awaiting to accompany you, the Black Hole model comes with weatherproof TPU laminate material, treated with a durable water repellent (DWR). Like many of their other models, Black Hole 25L comes with the capability to store your electronics and valuables, including up to 15" laptops and bulkier pieces of equipment. This is perfect for the amateur filmmaker who wants to bring their camera out into the middle of the wilderness for some epic shots.
We don't know how they do it, but 100% polyester, comfortable straps and all these extra pockets only come in at a 13oz empty weight. The exterior is heavy-duty, molded to hold your items while being rough on the weather. This fabric is Bluesign approved, and begs to come with you on your next outdoor adventure. Stylish, available in two colors.
Key Features:
25L capacity
Ripstop material means nothing is getting through this pack
13oz empty weight
Specification:
Brand

Patagonia

Model

49296_Talla Única

Weight

4.41 pounds
Yerba Pack 24L Patagonia Backpack
Different compartments are made up of different materials, including polyester, nylon, and spandex – each of which have been treated with water repellent finishes to keep nature out, and keep your items safe. Flash floods and oncoming, unexpected rain won't be a reason to turn around on the trail. In brilliant blue, Yerba Pack 24L is lightweight, and is designed, like most Patagonia products, to hold up to a 15" laptop and other valuable electronics.
There's not a lot to this model, and it's why we love it so much – it has the benefits of weatherproofing, with the simplicity of few pockets, and a comfortable design for the straps to rest on your shoulders without causing additional stress or strain. All in all, it's the perfect minimalist approach to a great hiking backpack, or day trip bag.
Key Features:
24L capacity
Gets the job done with main compartments and low cost
1.4lbs empty weight
Specification:
Brand

Patagonia

Model

Yerba Pack – 24L

Weight

1 lb 4.7 oz
Snow Drifter 40L Patagonia Backpacks
Slopes, here we come! Designed for snow sports (seriously, these guys have thought of every occasion for these bag designs), this nylon weave, polyurethane coating bag keeps the weather out, and the valuables inside. You get the same water repellent system that Patagonia benches their bags success on, while benefiting from the power of ballistic nylon.
Snow Drifter 40L is a top-loader, making it ideal to slug off your shoulders, rummage around, and throw it back over your back. This comes with pretty impressive puncture and abrasion resistance, so every occasion where you could possibly botch this pack has already been thought of. Comes in small and medium, and fits with just about any heavy duty snow weather attire.
Key Features:
40L capacity
Classic top loader, ideal for snow sports
4lbs empty weight
Specification:
Brand

Patagonia

Model

Snow Drifter 40L

Weight

2.5 pounds
Patagonia Linked Pack 16L Backpack
Small and mighty, Linked Pack 16L comes in two colors, and includes the same great water repellent finish that all Patagonia backpacks do. It's a top-loader, meaning you quickly access your items, throw it back over your shoulder, and carry on throughout your trip. The open, breathable mesh shoulder straps allow for comfort, while the reinforced haul handles ensure that you won't tear through the bag just by picking it up abruptly.
You get an interior zippered valuables pocket, ideal for items you wouldn't want to lose off a ski lift – wallet, ID, money and your phone, to name a few. It's a relatively lightweight pack while bringing all the sturdy, puncture-proof benefits to the table. Drag it across asphalt and stare at your watch – it's going to be a while before it shows any signs of wear-and-tear, or a single stitch popping out of place. There's a reason we dedicated an entire guide to these excellent bags.
Key Features:
16L capacity
Ballistic nylon means no punctures, no scrapes, no scuffs
1.5lbs empty weight
Specification:
Brand

Patagonia

Model

48050

Weight

1.32 pounds
The unisex design that helped put Patagonia on the map – the Chacabuco design is the ultimate solution for the hiker/camper who can't seem to let go of their electronics. Stash pockets are fit for phone or sunglass-sized items (like a Nintendo Switch), while the main compartment holds up to 15" laptops and other electronics in sturdy comfort.
The mesh back panel means little to no sweating, while the shoulder harness promises not to put too much stress on your joints. Throw two large water bottles in here, yoga mats against the cording, or extra clothing – this bad boy can handle it all.
Key Features:
28L capacity
Extra storage
5.6lbs empty weight
Specification:
Brand

Patagonia

Model

48085

Weight

1 lb 5.6 oz
From work to play and back again – Sweet Pack Vest 28L is the ultimate wild weekend backpack. Stylish and solid enough to be used in the workplace, lightweight and excellent enough to be used on the camping trail. YKK zippers hold in all your valuables with durability, while the interior mesh and polyester pockets are organization and designed for your everyday items. Keep your electronics safe with Patagonia's standard waterproofing finish, and compliment your attire from casual to corpoate.
Key Features:
28L capacity
100% breathable nylon material
2.5lbs
Specification:
Brand

Patagonia

Model

48366

Weight

2 lbs 4.7 oz
If you're all about the all-black appeal, then Stormfront 30L is going to blow you away. Weight is evenly distributed in a vertical fashion to reduce stress, which work with the padded shoulder harness straps. If you suffer from back issues, this will take the highest amount of stress off of you while still allowing you to carry everything you need. Comes with a fully waterproof TIZIP for maximum protection from the elements, as well as the standard Patagonia waterproof layer on the entire bag.
Key Features:
30L capacity
Fully padded shoulder harness for maximum comfort
1.75lbs
Specification:
Brand

Patagonia

Model

49154

Weight

1 lb 13 oz
Patagonia Unisex Refugio Pack 28L
The Patagonia Refugio is the perfect backpack for students, office works, and digital nomads. It features a deep main compartment with a padded laptop sleeve that can fit a 15" screen, a second lined compartment for tablets, and an organizer for cables and electronics. Up front, there's an easy-access storage pocket for airline tickets and anything you need to hand. And, there's a couple of elastic side pockets for your refreshments. All of this is kept securely on your back with padded shoulder straps and a highly breathable mesh back. 
Key Features:
28L capacity 
15-inch laptop sleeve 
Padded tablet and electronic sleeves 
Easy-access front pocket
Elastic side pockets 
Padded shoulder straps 
Breathable mesh back 
Specification:
Brand

Patagonia

Model

47912

Weight

1.47 pounds
Sign Up Now
GET THE VERY BEST OF GEARHUNGRY STRAIGHT TO YOUR INBOX