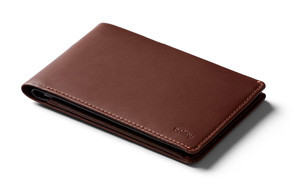 Bellroy Leather Passport Holder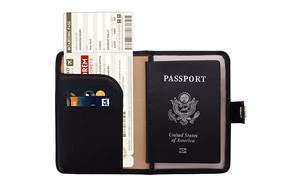 Zoppen Rfid Blocking Passport Cover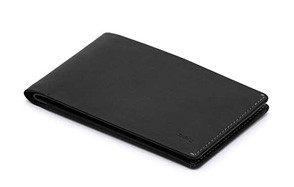 Bellroy Travel Wallet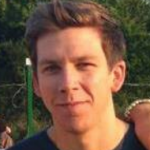 In today's super security conscious society, it's more important than ever to make sure you don't leave home without your valuable items, identification being one of them. There's no way that you are blagging your way onto a plane anymore with just your charm and a crumbled up photo in your front pocket wallet or a letter from your Mom as ID!! You need your passport. End of.  Makes sense then that such a valuable commodity should be carefully looked after and also kept in a place where you'll always be able to put your hands on it when you need to. Being safe though doesn't mean unstylish. We know that you are a discerning bunch and even the passport holder you choose to use can say so much about your personality and the kind of traveler that you are. So let's take a look at the 9 Best Passport Holders for men in 2019.
The Best Passport Holder for Men
Passport Holder Buying Guide & FAQ
Features To Look For In Passport Holders:
As with any accessory like a bag, briefcase, personal organizer or wallet, there is plenty of choice out there to suit all budgets and all tastes. Below are just some of the critical considerations and our recommendations of the things you need to be looking out for when making a new purchase of a passport holder.

Some of it is down to aesthetics whereas for others there might be some vital lifestyle considerations to take into account.
Material
Size
Design
Color
Durability
The material is important, and this will largely determine the price you end up paying too. Many of the higher end designer labels have versions in the most luxurious and sumptuous gross-grained leathers that you can choose to have monogrammed too for even more stylish appeal.
If you don't do leather though for one reason or another, while there are environmentally friendly and more economical synthetic versions available, you might just prefer to have a wallet that's constructed out of something like a hardy canvas. The added benefit of that being that you'll be able to clean it rather than having to take it to a specialized dry cleaner.
The size, of course, is essential. You do ideally want something that is elegant and slim fitting so that it will discreetly slot inside a suit jacket pocket rather than needing its own bag just to transport it. It does, however, make sense to have a unit that is large enough to house your essential credit cards, travel documentation, some handy cash, just in case you can't immediately locate a dispenser when you arrive at your destination and need to grab a local taxi.
Of course, it also needs to fit that all important passport. So pick up a travel organizer that is the right shape and size for your on-going requirements.
Durability is also important. If you are a frequent flyer, then you really want your passport holder to be suitable for the duration of your passport validity, so go for something that is sturdy, and that will weather regular use.
The rest of it really is down to your personal taste and just how discerning you are! There really will be the perfect passport holder for you, and hopefully, our guide will feature one that is just right for you.

Passport Holder FAQ
Q: Do you need a passport holder?
A: Travelling can be pretty chaotic even if you are a frequent traveler and there really is nothing worse than losing your passport or even damaging it. Getting through border control can be a chore at the best of times, but that is made ten times more problematic if your passport has been chewed by the dog and is looking a little bit rough around the edges! Those officials can be quite stern! Best to ensure that your passport is treated with the respect that it deserves. It is quite possibly one of the most important documents you will ever own, apart from maybe your marriage certificate!
It's so easy to just pop your passport down on the counter too while you are picking up some last minute duty-free.  In the scramble to find your credit cards to pay, then the last minute dash to the flight that's already boarding, you suddenly realize that actually, you left your passport on the counter! So really a passport holder is pretty crucial as not only does it protect and keep your valuable identification safe from damage caused by wear and tear, you are also less likely to lose it if you have it with all your other essential every day carry in the one handy wallet style holder.
After all, a passport is mostly just made of paper with an external layer of plastic so by adding another layer of protection in the form of a holder, you are going to ensure that your passport is well maintained for longer.
You will have seen that in our top recommendations for 2018 many featured something called RFID and what that stands for is Radio Frequency Identification. Basically, the RFID is that little chip found inside newer style passports that stores all your crucial personal information. It includes your name, passport number and its expiry date and can have real value on the open market. So protecting that vital information is essential and hence why a passport holder really is an essential travel accessory.

Q: Do I need to remove my passport from the holder when it is being checked?
A: Well, that's a good question, and there's the rub, unfortunately! Yes, due to the importance of security you will be asked to remove your passport from its lovely shiny protective holder.
You know the drill by now. Remove your passport from its holder, however, fancy it is plus don't forget to remove those sunglasses either! You may well have just got off the red-eye and be in some pressing need of more shut-eye, but passports out at the ready for inspection and scanning. You don't want to be that one person in the queue who's holding everyone else up now do you.
Please don't let that put you off though.  A passport holder is still worth its weight in gold when it comes to maintaining your most valuable travel document.  Plus, it should just take you a few seconds to whip out your passport. Most holders are designed so that you can quickly and deftly slide out your identification on demand; no hassle, no fuss. While it might seem like a merry little dance to have to play with the customs officer, it really is worth it. It also really helps them to their job more efficiently, and in case your passport does need to be scanned, it just speeds up the whole process for you and all your other fellow passengers.
Today's passport holders, while also being stylish and practical also have additional security features themselves. As we already mentioned above, it's worth considering investing in one that comes with RFID technology so that you have the added peace of mind that your valuable personal information isn't in danger of being scanned and hacked.
As a final cautionary note before you even consider getting on a plane, do ensure that your passport is valid and entirely up to date before you spend any of your hard-earned cash either on a plane ticket or a fancy passport holder. At the end of the day, that's the most important thing so check that your passport is in date and that you have any necessary visas also up to date for the countries that you intend to travel to. Now, all that you need to do is decide where in the world you fancy jetting off to next! The dust off the old passport holder, top it up with a little bit of extra currency and prepare to spread your wings.
Sources: