Best Passport Holders for Men in 2022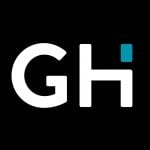 This product guide was written by GearHungry Staff
Last Updated
June 27, 2018
GearHungry Staff
GearHungry Staff posts are a compilation of work by various members of our editorial team. We update old articles regularly to provide you the most current information. You can learn more about our staff
here
.
GearHungry may earn a small commission from affiliate links in this article.
Learn more
In today's super security conscious society, it's more important than ever to make sure you don't leave home without your valuable items, identification being one of them. There's no way that you are blagging your way onto a plane anymore with just your charm and a crumbled up photo in your front pocket wallet or a letter from your Mom as ID!! You need your passport. End of.  Makes sense then that such a valuable commodity should be carefully looked after and also kept in a place where you'll always be able to put your hands on it when you need to. Being safe though doesn't mean unstylish. We know that you are a discerning bunch and even the passport holder you choose to use can say so much about your personality and the kind of traveler that you are. So let's take a look at the 9 Best Passport Holders for men in 2019.
The Best Passport Holder for Men
Bellroy Leather Passport Holder

If there's one thing you can count on here, it's that this is a quality product. Only leathers from the most renowned tanneries in the world are used here. The material used here happens to be woven and as such it keeps all the excess plastic at bay. So, you can rest assured that it's good for you and even better for the environment. Even better is the fact that it does not just hold your passport. This handy accessory also has space for tickets, bills and a whopping total of 10 cards. Furthermore, there's a cute pen thrown in the mix for your convenience. All in all, it is designed to be just the right size for a standard passport. Based on that, it's important to note that German or Irish passports don't fit right in.
Nevertheless, Bellroy Leather Passport Holder still remains a highly functional passport holder, and there's a whole lot to corroborate that. You'll be pleased to know that there's a secret compartment included in the mix here. It's strategically included so you can hide some cash away and there's even an RFID blocking layer that protects your cards and passport from skimming. As if that's not enough, there's also a micro pen included in the mix. Thanks to this addition, you have your pen close to you at all times. The all-around design here has a pen built into it so, you can simply reach for it when it's time to fill all those custom forms. Even better; this passport holder is not just a handy storage tool while you're at the airport, but it's great for using outside too. Everything you need is easily accessible with this product. You may also be interested in some of these cool zipper wallets from our list, so check them out.
Key Features:
Fits all standard size passports
Made from eco-friendly leather
Has space for tickets, bills, and cards
Nice and compact
Specification:
Brand

Bellroy

Model

WTRB-COA-301

Weight

2.72 ounces
Herschel Men's Raynor RFID Passport Holder

A major upside of using the Herschel Raynor RFID Passport Holder is basically the RFID blocking technology used here. It lines the entire pouch and simply blocks all unauthorized scans. This further ensures that all your personal information remains personal. Couple this with the perfect slimline design and you've already got perfection cooking up. Thanks to this handy feature, it's practically invisible regardless of how thin your clothing is. For this reason among others, the Herschel Raynor RFID Passport is the top contender on this list. If you're still in doubt, well, there's more information on how functional and efficient this passport wallet is.
Thanks to the size of this baby, it really doesn't matter if you've got a standard-sized passport or not. It is truly the best option if you've got a large passport, with extra pages. Besides all the space it makes for your passport, there's equally a lot of room for some handy carry-ons. In this wallet, you can store your various cards and tickets. It's just great to have all you need readily available and at hand to avoid stress and confusion once you're at the airport. Even more, the 'no closure' design employed here makes it incredibly easy for you to reach your travel documents at all times. Worry not, though, it's still secure enough to hold your passport, tickets, and cards. The closure is only designed that way to ensure that you don't end up fishing for items or struggling with a clasp. On top of all this, the passport holder is incredibly easy to maintain. When it starts to get dirty, simply hand wash it and rest assured that you'll have it looking good as new for your next trip.
Key Features:
Made of polyester
Hand washable
Fitted with an RFID blocking layer
It has a 'no closure' closure
Specification:
Brand

Herschel

Model

10373-00001-OS

Weight

4.8 ounces
Lewis N. Clark RFID Blocking Stash Neck Wallet

It would be unfair to talk about the Lewis N. Clark RFID Blocking Stash Neck Wallet, Travel Pouch +Passport Holder without mentioning its stellar RFID blocking technology. Thanks to this handy feature, your mind can rest easy when it comes to sensitive data stored. Your credit and debit card info, as well as your passport info, will remain protected as long as it is safely tucked away in this wallet. Speaking of protection, the construction of this wallet ensures that your belongings remain safe within as it is made using sturdy rip-stop nylon in collaboration with self-repairing zippers. Not only is this great in terms of protecting your valuables, but it also speaks volumes concerning the all-around durability of this product. Phrases like 'rip-stop' and 'self-repairing' may have you thinking that this is a heavy-duty passport wallet. Well, guess again, this baby is as light as they come, making it a suitable companion for all your domestic and international trips.
Even better is the Traveldry technology used here; sure, you cannot exactly control minor incidents such as spills and stains on your travel documents, but you can prevent it. This passport holder is designed to wick away moisture and do so much more. It is equally resistant to odors, mildew, and shrinkage, so there you have it, an option that will undoubtedly stand the test of time. To crown it all up, this design further comprises multiple compartments that can be used to store a range of items. It could be anything from coins to electronics; it is truly as multifunctional as they come.
Key Features:
Has a slimline design
Made of ripstop nylon
The fabric is moisture-wicking
Fitted with multiple compartments
Specification:
Brand

Lewis N. Clark

Model

1267BLK

Weight

0.16 ounces
Victorinox Passport Holder

Victorinox as a brand has been around for quite some time, dating as far back as 1884, this brand has been putting out some stellar Swiss army knives. Sure, passports holders cannot quite be characterized as army knives but the same quality that has kept them around since the 1800s is clearly reflected in this passport holder. The all-around design here is nothing less than well-thought-out, in fact, it happens to feature a handful of slots that can be dedicated to the storage of credit/debit cards, photo ID and business cards if you so please. Of course, there is also ample space to stow your passport away until it is required. To be a lot more specific, there is one interior slot as well as a total of 3 card slots incorporated into the integral design here.
At this point, it would be a cardinal sin not to mention the inclusion of the handy RFID technology that is put in place to secure all your information. So whether it is your credit card or ID card information, best believe that no one is getting a handle of it while it's tucked away in the Victorinox Passport holder. Keeping everything within safely closed away is the elastic band that literally ties everything together. You can rest assured nothing is falling out of your passport holder once that piece of elastic is in place. Altogether, this nylon constructed passport wallet is more than viable when it comes to doing exactly what has been promised above.
Key Features:
Equipped with RFID protection
Multiple slots for cards
Elastic band closure
Aesthetically pleasing
Specification:
Brand

Victorinox

Model

311722

Weight

2.24 ounces
GDTK Leather Passport Holder




GDTK Leather Passport holder is a super budget-friendly option and with plenty of fun as well as more classic colorways to choose from. This might be made of synthetic style leather, but it does not lack in either quality or practicality.
There's space for your passport as well as all your essential credit cards, and there is also a handy extra pocket that you can keep critical travel documents in or some cash. You really can house all your travel essentials handily together in this Passport wallet from GDTK.
It also features RFID technology which means that your valuable personal data is handily protected. An excellent feature for the security conscious amongst you.
Key Features:
Premium synthetic leather interior and exterior
Lightweight and slim design
Plenty of practical slots for holding cards and ID
Variety of classic and fun color options
Built-in RFID blocking helps prevent personal info disclosure
Specification:
Brand

GDTK

Weight

3.2 ounces
Herschel Supply Co. Search Rfid Passport Holder




More than just a passport holder, Herschel Supply Co. Search Rfid Passport Holder also comes with storage slots to keep your travel documents as well as your essential credit cards organized and safe. It has a handy pen holder feature. We don't know about you but seems that no-one uses pens these days, especially on board flight crew. If you are crossing border control, then you will have some paperwork to complete so this is a neat feature. Just don't forget to pack your passport in all the excitement to pack your pen!
As you would expect from handbag and accessories expert Herschel, this is a stylish holder, and there are plenty of variations of color and design to choose from, all of which can be hand washed. There is bound to be a design that really suits you whether you opt for a signature plain black, a bold and statement looking Windsor Red or something more casual like the Woodland Camo. Ensure your passport is safe and you still look your usual stylish self.
Key Features:
Made from 100% polyester
Can be hand washed
No closure passport sleeve complete with card slots
Mesh identification window
Signature Herschel fabric and design
Specification:
Brand

Herschel

Model

10399-00919-OS

Weight

4 ounces
Herschel Supply Co. Eugene Rfid Passport Holder




Another great recommendation from the Herschel Supply Co, Eugene Rfid Passport Holder is elegant and stylish as you would expect from this fabulous brand. It is perfect for the discerning traveler who likes to really look the part and for whom attention to detail is essential. Crafted from exquisite luxury pebbled leather in either a Navy or a Tan it's a beautiful accessory and will keep your passport perfectly protected and easily accessible.
There's one exterior pocket to place your passport neatly inside, and there are three additional card slots for your essential credit cards. Everything all neatly housed in the one elegant package for the busy, modern traveler. Be sure to also check out our list of essential travel gifts for men for more great items like this. 
Key Features:
Made from 100% leather with 100% polyester lining
Can be hand washed
Available in either Navy or Tan pebbled leather
No closure passport style
One exterior pocket for passport and three card slots
Specification:
Brand

Herschel

Model

10374-00034-OS

Weight

1.6 ounces
Mr. Lentz Passport Holder




They describe this wallet as "uncompromising everyday carry," and they have certainly got that right. This is distinguished, durable and dependable, a bit like how people describe you right? Handcrafted in the USA, it's a gorgeous piece of leatherwork, constructed from beautiful full grain vegetable leather which has been died and hand conditioned to give it that lovely tan finish.  It's complemented with a set of sturdy and robust metal rivets which add to the overall style and flair of this passport holder.
Keep all of your essentials and necessary travel documents together in the one place; there's ample storage for your passport, other identification as well as your credit cards and some cash. Pretty much everything you need for traveling. The only thing it doesn't fit is your toothbrush! They also offer the opportunity to have your Mr. Lentz monogrammed too. A lovely personalized touch.
Key Features:
Full grain vegetable leather in tan
Complimentary brass rivets
Also fits 4-6 cards
Handmade in the USA
Passport Pocket and Currency Pouch

This Bellroy Travel Wallet is so much more than a sophisticated and safe place to store your passport while you are jet-setting around the world on your business trips! It's sleek and seriously professional looking plus it can hold tickets, cold hard card as well as your credit cards. It also comes equipped with that much-overlooked travel essential, a pen! So whether you have declaration forms to fill out or just some important notes to make from a lightbulb genius moment you've just had, this travel wallet has really got you covered.
The Bellroy brand is all about crafting and creating better ways to carry your everyday essentials so you can trust this brand to come up with the goods. Their range of accessories have been consciously designed to take the stress out of situations, and there's none more so than traveling. As a company too they have a strong environmentally friendly ethos and are all about minimizing the impact so while your jet-set lifestyle might be adding to your carbon footprint, at least your Travel Wallet is redeeming you. Slim, stylish and socially aware, now doesn't that sound like a killer combo. Love this product? Check out our review of the best EDC pocket organizers for more amazing products like this. 
Key Features:
Fits all standard sizes passports
Designated sections for passport, tickets, bills, and cards
Made from environmentally friendly top grain leather
Full 3-year manufacturer's warranty
Available in your choice of Black or Midnight Blue
Specification:
Brand

Bellroy

Model

WTRA-Black-RFID

Weight

4.2 ounces
Jack Spade Men's Barrow Passport Holder







Take the stress and strain out of traveling with this super sophisticated open closure passport holder from Jack Spade New York. Traveling can be a bore and trying to keep all your documents together a real headache. There's so much to think about before you even set foot out of the front door! Remembering your passport, your wallet, important identification and travel documents for example! So really you need to invest in something that means you are ready to go at the drop of a hat!
With this stylish leather holder from Jack Spade, everything you need is at your fingertips. All you need to worry about is where in the world you are headed! It's beautifully crafted from 100% leather and available in three stunning colors for the stylish gent. There's a classic Black, a gorgeous Admiral Blue or a more sumptuous Wine colored leather. There are also plenty of extra slots for your essential credit cards or other important every day carry you might need to take with you. Like out air miles loyalty card. Have an impressive looking passport holder, will travel (isn't that what they say?)
Key Features:
100% Leather
Dry Clean Only
Choose from Black, Admiral Blue or Wine color
Designed to fit a US passport
Comes with six additional card and ID slots
Specification:
Brand

Jack Spade

Model

W6RU0321

Weight

3.2 ounces
Michael Kors Mercer Passport Wallet




For any fans of the Michael Kors brand, this is a must-have travel accessory. It's elegant and simple but very stylish with its logo embossed on the front. There is also the option to have your passport wallet personalized too with your own customized monogram. After all, a discerning traveler like you deserves only the best. It also makes a great gift too for anyone you know who loves to travel frequently.
There's plenty of space for your passport, credit cards, business cards and cash so no excuses. You can fit everything sleekly and elegantly into this slim fit passport wallet. So if you love to explore and being sartorially elegant is important to you, then look no further than this Michael Kors Mercer passport wallet. And if you are a passionate traveller, then make sure you also check our guide on best luggage sets. 
Key Features:
100% Leather
Dry Clean Only
Elegant Black with Michael Kors logo embossed on the front
Plenty of extra card holders
Option for customized monogram
Specification:
Brand

Michael Kors

Weight

1.5 pounds
Zoppen Rfid Blocking Passport Cover

With literally all the colors of the rainbow to choose from and some that we're pretty sure aren't even on the spectrum, there is a Zoppen Passport holder for everyone. At such budget-friendly prices too, we recommend you buy a handful! Why not get one for all the family so you can all travel in style?
The Zoppen is also fitted with RFID security blocking technology which means that you don't have to worry about your identity and sensitive personal information being stolen. It's the perfect organizer for all your essential travel documents and features a handy sleeve for you even to store your coupons and tickets. Unlike many passport holders that are an open design, this one does also have a snap button closure for that additional peace of mind. Slim lightweight, sophisticated but also convenient. It is a tremendous budget-conscious choice.
Key Features:
Premium faux buck leather construction
Environmentally friendly manufactured
Snap button closure
Holds passport, cards, and sleeve for documents
RFID Security blocking shield
Lightweight, slim and portable design
Specification:
Brand

Zoppen

Model

Slim Passport Cover

Weight

2.4 ounces
EGNT Carbon Travel Wallet

EGNT Carbon Travel Wallet is the essential travel accessory for the modern and frequent traveler. Exquisitely and gorgeously crafted from only the most luxurious of signature leathers for the discerning gentleman. The EGNT travel wallet has been designed to carry all your essentials effortlessly and has a very handsome and stylish silhouette. No more shuffling through all your bags trying to locate your passport, tickets or credit card. With this handy passport travel wallet, everything is together in the one place saving you a whole load of time and stress.
This is a truly unique travel accessory from this Melbourne based brand. The exterior is crafted from a carbon-inspired genuine leather while the interior is a luxurious full-grained calf leather. This really is an exceptionally stylish passport case. And a perfect gift for travelers in your life.
Key Features:
Patent pending carbon fiber inspired leather construction
Luxurious and elegant looking matte finish
Full grained leather interior
Designed in Melbourne, Australia
RFID blocking technology
Makes the perfect gift and comes in a presentation box
Specification:
Brand

EGNT

Weight

5.6 ounces
Passport Holder Buying Guide & FAQ
Features To Look For In Passport Holders:
As with any accessory like a bag, briefcase, personal organizer or wallet, there is plenty of choice out there to suit all budgets and all tastes. Below are just some of the critical considerations and our recommendations of the things you need to be looking out for when making a new purchase of a passport holder.

Some of it is down to aesthetics whereas for others there might be some vital lifestyle considerations to take into account.
Material
Size
Design
Color
Durability
The material is important, and this will largely determine the price you end up paying too. Many of the higher end designer labels have versions in the most luxurious and sumptuous gross-grained leathers that you can choose to have monogrammed too for even more stylish appeal.
If you don't do leather though for one reason or another, while there are environmentally friendly and more economical synthetic versions available, you might just prefer to have a wallet that's constructed out of something like a hardy canvas. The added benefit of that being that you'll be able to clean it rather than having to take it to a specialized dry cleaner.
The size, of course, is essential. You do ideally want something that is elegant and slim fitting so that it will discreetly slot inside a suit jacket pocket rather than needing its own bag just to transport it. It does, however, make sense to have a unit that is large enough to house your essential credit cards, travel documentation, some handy cash, just in case you can't immediately locate a dispenser when you arrive at your destination and need to grab a local taxi.
Of course, it also needs to fit that all important passport. So pick up a travel organizer that is the right shape and size for your on-going requirements.
Durability is also important. If you are a frequent flyer, then you really want your passport holder to be suitable for the duration of your passport validity, so go for something that is sturdy, and that will weather regular use.
The rest of it really is down to your personal taste and just how discerning you are! There really will be the perfect passport holder for you, and hopefully, our guide will feature one that is just right for you.

Passport Holder FAQ
Q: Do you need a passport holder?
A: Travelling can be pretty chaotic even if you are a frequent traveler and there really is nothing worse than losing your passport or even damaging it. Getting through border control can be a chore at the best of times, but that is made ten times more problematic if your passport has been chewed by the dog and is looking a little bit rough around the edges! Those officials can be quite stern! Best to ensure that your passport is treated with the respect that it deserves. It is quite possibly one of the most important documents you will ever own, apart from maybe your marriage certificate!
It's so easy to just pop your passport down on the counter too while you are picking up some last minute duty-free.  In the scramble to find your credit cards to pay, then the last minute dash to the flight that's already boarding, you suddenly realize that actually, you left your passport on the counter! So really a passport holder is pretty crucial as not only does it protect and keep your valuable identification safe from damage caused by wear and tear, you are also less likely to lose it if you have it with all your other essential every day carry in the one handy wallet style holder.
After all, a passport is mostly just made of paper with an external layer of plastic so by adding another layer of protection in the form of a holder, you are going to ensure that your passport is well maintained for longer.
You will have seen that in our top recommendations for 2018 many featured something called RFID and what that stands for is Radio Frequency Identification. Basically, the RFID is that little chip found inside newer style passports that stores all your crucial personal information. It includes your name, passport number and its expiry date and can have real value on the open market. So protecting that vital information is essential and hence why a passport holder really is an essential travel accessory.

Q: Do I need to remove my passport from the holder when it is being checked?
A: Well, that's a good question, and there's the rub, unfortunately! Yes, due to the importance of security you will be asked to remove your passport from its lovely shiny protective holder.
You know the drill by now. Remove your passport from its holder, however, fancy it is plus don't forget to remove those sunglasses either! You may well have just got off the red-eye and be in some pressing need of more shut-eye, but passports out at the ready for inspection and scanning. You don't want to be that one person in the queue who's holding everyone else up now do you.
Please don't let that put you off though.  A passport holder is still worth its weight in gold when it comes to maintaining your most valuable travel document.  Plus, it should just take you a few seconds to whip out your passport. Most holders are designed so that you can quickly and deftly slide out your identification on demand; no hassle, no fuss. While it might seem like a merry little dance to have to play with the customs officer, it really is worth it. It also really helps them to their job more efficiently, and in case your passport does need to be scanned, it just speeds up the whole process for you and all your other fellow passengers.
Today's passport holders, while also being stylish and practical also have additional security features themselves. As we already mentioned above, it's worth considering investing in one that comes with RFID technology so that you have the added peace of mind that your valuable personal information isn't in danger of being scanned and hacked.
As a final cautionary note before you even consider getting on a plane, do ensure that your passport is valid and entirely up to date before you spend any of your hard-earned cash either on a plane ticket or a fancy passport holder. At the end of the day, that's the most important thing so check that your passport is in date and that you have any necessary visas also up to date for the countries that you intend to travel to. Now, all that you need to do is decide where in the world you fancy jetting off to next! The dust off the old passport holder, top it up with a little bit of extra currency and prepare to spread your wings.
Sources:
Sign Up Now
GET THE VERY BEST OF GEARHUNGRY STRAIGHT TO YOUR INBOX