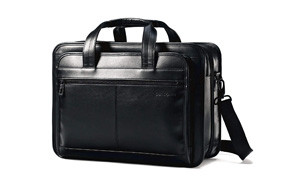 Samsonite Leather Expendable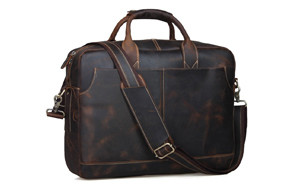 Texbo Genuine Leather Messenger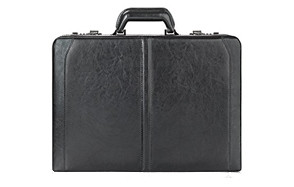 Broadway Premium Leather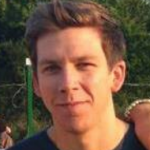 It's the modern era—people aren't using standard briefcases anymore. Today, we store everything electronically; our smartphones, tablet, laptop—rarely do we see a legal pad in there. That being said, as time has evolved, so have briefcases. Despite the decline of paper goods and the rise of technology, there has never been a better time to own a briefcase. When you had a briefcase full of papers, you know what it was susceptible to? Fire. Even if your documents were waterlogged, you could usually make out what they said. Now, we have technological artifacts that are susceptible to RFID, magnetization, fire, water, condensation, and everything under the sun. Again—there's never been a better time to own a briefcase, especially when you're the man on-the-go. We broke down the best briefcases out there.
The Best Briefcase For The Travelling Man
Briefcases For Men Buying Guide and FAQs
They're still around, and they're more needed than ever—briefcases come in a wild variety of styles and sizes, but what does that all mean? Know what to look for, figure out how to protect your briefcase material, and you'll be able to enjoy it for decades to come. There are a few surprising things that you probably didn't think about when you looked at our list, and you'll be doing a doubletake in a moment after reading this.

Q: How Much Storage Do I Need?
A: The everyday man has three devices, two chargers, a few dozen business cards, and if we're lucky, we remembered to bring a nice pen. Your storage size doesn't matter as much as it used to. We're not stashing piles and piles of documents. Briefcases are mostly meant for our laptops, with room for the occasional paper document, as well. The big thing here is looking at the padding around your essentials.
Your briefcase needs to protect your electronics accordingly. Extra padding on all edges means that you won't have a cracked screen on your tablet because you bumped elbows with someone on the train, so it's not just about storage anymore, it's how the items that you store are handled that matter.
Q: How Do I Care For Leather Properly?
A: There are a bunch of different ways to do this, but the first is to specifically not use household cleaners and wipes on your leather. If you're dusting off your bag right now with a baby wipe or screen cleaner, you have to stop. Leather companies aren't just outputting protective polishes to sell them to you. Leather can be expensive, a $5.99 bottle of spray is an afterthought. They offer those so that your products can look the same way that they did on the rack or shelf, keeping you happy. It's not just a gimmick.
Leather can crack with time. The first thought that probably came to mind if your sofa, or the seats of your car. Both are exposed to varying temperatures, pressure, and are probably never treated. Then they crack, and it just looks awful. The leather is supposed to stay slightly moistened, but most products we use when we clean strip all the oils in the leather right out, and it goes from exquisite to sad, real fast.
Keep a can of leather protector wherever you store your briefcase when not in use. About once a month, grab a designated white cotton rag and apply the sealant accordingly. (Some authorities on leather might say that this is excessive, but if you want it to look Armani fresh, this is what you need to do.) Keep your briefcase in a temperature-controlled environment. If your house dips between 50F and 80F, you're in a good place to store it. Keep it away from moisture (no laundry rooms or high up in the kitchen on a shelf), and you'll do just fine.
Q: How Do I Take Care Of Canvas?
A: While it's not the primary material in most briefcases, canvas is widely beloved for its durability and cost effective nature. Canvas also blends well with leather, giving a multifaceted design that appeals to a wider audience. However, Canvas can be a bit of a pain in the butt if you don't know how to take care of it. If you've got little ones that like to destroy stuff, you'll definitely want to know how to keep your canvas safe.
Canvas is absorbent, whereas leather obviously is not. Blending the two into one design does have a negative attribute—liquids will roll right off your leather and get soaked-up by the canvas. It's a bit of a pain. The easiest way to clean your canvas is with a nylon bristle brush and some hot water. Gently scrub; it's a sturdy material, it can handle it. As for preventative measures, since canvas is super durable, there's little to no work required. You don't have to treat it like you do with leather, just try not to get it dirty, and you're good to go.

Tips To Match Your Briefcase To Your Suit
Any time you design a messenger bag, satchel, briefcase—whatever it may be, you run into one problem: there are unisex designs, but there are no unisuit designs. For the quaint gentleman, having the full ensemble already selected, from the hat to the cufflinks, socks to the leather percentage on your walking shoes, every little detail matters. When you have your briefcase by your side, it's to accentuate your style, while showing the world that you have your business and style side both on lockdown. If you've found the right briefcase, and it doesn't conform to your usual style, take these tips in mind:
Buckle Match – It sounds crazy, but the small details that we don't even consciously pay attention to, can make or break your stylized suit. If you sit there and analyze every part of your outfit (which, you know, it's yours, so we would imagine that you would do that), you'll see a lot of similarities in your sense of style. When it comes time to match your briefcase to your suit, or at least make it blend, it doesn't have to be the same color. Match your belt buckle to the style of buckles/latches on your briefcase, and, if possible, do the same to your shoes. If you can match the color of the buckles to your cuff links, you get extra credit.
Go Plain – If you're interested in a briefcase that has three exterior pockets, buckles and buttons every which way, and a shoulder strap attached to the harness, you may be thinking too big for your own suit. One of the biggest issues men have with selecting the right briefcase is having it conform to how much effort they've put into their suit. For instance, if you're going thin pinstripe, then your briefcase can afford to be a little bit out there, but if you go all plain colors—and fewer colors, at that, such as a matching tie, dress shirt, and jacket—you're going to want something that fits that style. Minimally visible stitching, minimal pockets—go minimalist all around. It's what fits you.
Size Matters – Guys, we're all various heights and weights, and it's a killer sometimes when you're trying to get the perfect briefcase for you. If you're tall and lanky, go with minimal pockets on your briefcase, and try to keep it in more of a traditional rectangle shape instead of bulky. Bigger fellas, go with the bulkier briefcase with the extra pockets. Stylistically, it's an extension of your body, so you have to own it. Tall or small, the briefcase has to look like it's always been resting on your hand.