Best Briefcases For Men in 2022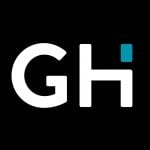 This product guide was written by GearHungry Staff
Last Updated
January 29, 2018
GearHungry Staff
GearHungry Staff posts are a compilation of work by various members of our editorial team. We update old articles regularly to provide you the most current information. You can learn more about our staff
here
.
GearHungry may earn a small commission from affiliate links in this article.
Learn more
It's the modern era—people aren't using standard briefcases anymore. Today, we store everything electronically; our smartphones, tablet, laptop—rarely do we see a legal pad in there. That being said, as time has evolved, so have briefcases. Despite the decline of paper goods and the rise of technology, there has never been a better time to own a briefcase. When you had a briefcase full of papers, you know what it was susceptible to? Fire. Even if your documents were waterlogged, you could usually make out what they said. Now, we have technological artifacts that are susceptible to RFID, magnetization, fire, water, condensation, and everything under the sun. Again—there's never been a better time to own a briefcase, especially when you're the man on-the-go. We broke down the best briefcases out there.
The Best Briefcase For The Travelling Man
Samsonite Leather Expendable Briefcase
Can you tell that we really like Samsonite? It's difficult not to—their briefcases have defined what it means to carry a briefcase in our modern day and age. When you think of a briefcase, the movie Pulp Fiction may come to mind. Square, boring, rugged (if you want to call it that)—Samsonite took all the good aspects of carrying a briefcase and brought it back into style and function for what most businessmen are finding themselves carrying around nowadays.
Wide enough to fit your 16" laptop, sturdy enough to keep it safe. Samsonite Leather Expendable briefcase also offers multiple pockets to store pens, documents, flash drives—you name it. Crafted of 100% pure, genuine leather, this briefcase was meant for you, to contour to your style, and to compliment your wallet. You may also be interested in some of these stylish and practical leather portfolios for men from our list. Check them out.
Key Features:
Pockets for easy organization
Sleek design that is unique and makes it stand out
7.25 inches in depth for extra storage
Crafted with high-quality leather
Specification:
Brand

Samsonite

Model

45798

Weight

4 lbs
Solo New York Grand Central Attaché Case
Attaché cases are particularly popular due to their portrayal in pop culture as secure bags that can be used when making 'an offer that can't be refused.' While many attaché cases exist in the world today, very few give off the feeling from the movies like the Solo New York Grand Central Attaché Case. The classic design of the case gives it a serious look that is associated with high-powered individuals who want to look as important as they feel. The security of the bag is also something to be applauded. With the aid of dual combination locks, the Solo New York Grand Central Attaché Case is next to impossible to compromise, and it provides the user with remarkable security. In addition, this makes the Solo New York Grand Central Attaché Case the ideal bag with which to secure important files, documents, and papers.
Worries about your inability to use this bag due to its sophisticated features are misplaced, and the inclusion of an instructional video on how to effectively use the bag ensures that this is an accessible bag for everyone. On top of this, this attaché case is also handy for organizing items, and features file pockets and interior organizer sections to enable you to keep track of your business essentials. It also provides you with a space to keep personal items like keys, mobile phones, and so on. Moreover, it sports a sturdy handle that makes it easy to carry and is gentle on your skin. This is a briefcase that was made to last, and the presence of a 5-year warranty puts the purchaser's mind at ease when buying this incredible storage container. What's more, it's sturdy and is adaptable to adverse conditions.
Key Features:
5-year warranty to put consumers at ease
Dual combination locks to provide it with added security
Easy to follow instructions on how to use the bag
Extra storage space for personal items including keys, phones, and so on
Specification:
Brand

Solo

Model

K85-4U4

Weight

10.4 ounces
Alpine Swiss Briefcase For Men
A traditionally-styled soft exterior briefcase done right. Alpine Swiss comes with every compartment you could ever want in your briefcase, lined in plush comfort to keep your electronics safe, and secure. Utilize the combination lock on the exterior to keep your valuables safe —inside, you get a fold-out compartment for documents, pens, small electronics (flash drive, SD cards), and more.
Jet black with a comfortable leather grip—anyone can add Alpine Swiss Briefcase to any suit without worrying about style clash. With minimally visible stitching and faded silver buckles and hardware, this briefcase acts as an extension of yourself, showing everyone that briefcases are still in style and that if anyone can make them look good, it's you.
Key Features:
Dual combination locks for extra security
One-year warranty from the manufacturer
Extra space to organize business cards and other business items
Sleek design that makes it stand out everywhere
Specification:
Brand

Alpine Swiss

Model

By Alpine Swiss

Weight

6.8 pounds
Samsonite Bonded Leather Attache
We have already spoken about the track record of Samsonite and how they have crafted products that have our stamp of approval. While not as impressive as the earlier Samsonite we talked about, the Samsonite Bonded Leather Attache is still an excellent bag for any professional to carry about. The matte finish adds to the bag's impressive aesthetics, and its rich black colors show a bag that means business. Besides that, the interior is filled with an expandable three-tier organizer that can hold on to your relevant documents, and it also gives you a chance to organize your files properly.
In addition, it also makes carrying it a breeze with the help of an excellent padded carry handle. This allows you to carry the bag for long periods without tiring and without any damage to your hands. For that extra security that any modern businessman needs, it comes with combination locks that protect your essential files and items. Furthermore, the bag is crafted from high-quality leather that is made to last and is sure to accompany you for a very long time. It is undoubtedly a bag worth considering and one which comes highly recommended.
Key Features:
Combination locks for added security
Excellent matte finish to add to the impressive aesthetics
Comfortable top handle for more convenient access
Ample storage space for all essential items including laptops
Specification:
Brand

Samsonite

Model

SML431151041

Weight

6.46 pounds
Kattee Men's Leather Briefcase For Men
Who doesn't love the scent of leather? That's right—nobody. It's one of those aromas that just speak of elegance, class, and let's be honest guys: finance. Real 100% leather is a treat nowadays. With faux leather and blended fabrics taking over the market on practically everything we buy, getting genuine, real leather is a treat. That's what Kattee offers you.
Slender enough to fit your electronic devices comfortably without them rattling around, and totally equipped for everything you could ever need. Take advantage of the interior pockets and slots for pens, sticky notes, and anything else that you can imagine. The style on Kattee Men's Leather Briefcase compliments casual and formalwear just the same. Carry by the handle, or throw it over your shoulder with the comfort of the inclusive leather pad. Either way, you've got to own it.
Wowbox Messenger Satchel Briefcase For Men
Wowbox brings us some unisex designs with most of their products, and the messenger satchel briefcase is no exception—available in a whole mess of colors, this leather and canvas briefcase proves itself as a multipurpose item. We all have different needs and uses, which makes one little topic a little tricky. Guys, it comes down to size—how big is your laptop? One thing that royally sucks is when you see an amazing design like this, but it's a few inches shy of supporting your laptop screen. Wowbox gives you a bunch of different sizes to choose from to support various laptops and screen sizes.
Designed for those on the go, Wowbox Messenger Satchel Briefcase is everything you need—extra pockets, the main compartment with a strap to hold all of your documents in place, alongside your electronic devices. Ultra-durable and easy-to-clean canvas make this briefcase friendly around your little ones if you have them. No matter what spills splash their way onto your briefcase, you'll be able to wash it up in a jiffy.
Samsonite Classic Business
If you've never owned a product manufacturer by Samsonite, it's probably broken—Samsonite makes some of the most durable, business-clad business attire and accessories in the business, and usually outlasts competitor products. You just can't get better. Their take on a business briefcase/laptop case combination is noteworthy. Whether you're looking for ample exterior pocket access to accommodate the various devices or a sleek and stylish look with minimal visible stitching, you've found it in Samsonite Classic Business.
This is military-grade durability here—we know that you want to keep your laptop, tablet, and potentially your cell phone completely safe when you're in transit. You can't worry about RFID interference, magnetization, or anything else in between. That's why you're going with Samsonite; it's built tough to contour to your lifestyle, your style, and your wallet.
Samsonite Colombian Leather Flap Over
Samsonite continues to craft the best products on the market for the modern day man. There's nothing quite like full, genuine leather to don your shoulders. Samsonite's take on an old-fashion, all-leather briefcase left everyone stunned—Colombian Leather Flap Over is the briefcase you see with a traveling doctor in an old movie, it's the briefcase that shows great import, class—it's your next briefcase.
Inside, you get a spacious compartment to hold most sizes of laptops. Along your exterior pocket, you get slots to hold your pens, phone, or anything else you could imagine (it's a great slot to fit your tablet or e-reader sideways). Carry it by the handle of over your shoulder; either way, you can never go wrong with all leather and brass hardware.
Broadway Premium Leather is what you imagine a leather briefcase should be. Hard-backed, proper slots to fit your documents, pens, business cards and laptop, and a double combination lock on either side. If you're a lawyer or an accountant, then you probably have a lot of paper documents and receipts to maintain. It's not always simple to jut jam them into the outside pocket of a different briefcase model. Put them beside your pens, or secured beneath the stretch band of the main body. Either way, you'll have the protection that you need.
The old-fashioned style of traditional briefcases is getting harder to find. Particularly, ones that accommodate your modern needs without compromising on style. Broadway brings us one of the best representations of classic style, combined with everything you could possibly need: 16" laptop compartment with spacers, combination locks for safety, and designated areas for the traveling businessman's needs.
Banuce Vintage Leather Tote
Dark leather; tight stitching; leather strap buckles—if elegance is your deal, you've just found the perfect briefcase to accompany you. Over the shoulder or by the strap, you'll be able to use Banuce's vintage look with your style. Dark suits with bright cuff links and buckles will accentuate the bold, classic look that Banuce offers you.
Outfitted to work like a standard briefcase, you have compartments to carry your book, tablet, laptop, or anything else you can imagine. Through the adept design features of this briefcase, you can stuff it full of everything you need without ballooning it up. Nobody wants their briefcase to look like it's filled with a single volleyball—it looks more like you're carrying a leather bowling ball bag over your shoulder. When you want to keep the flair of class and maintain the sleek, slender look of your favorite style, you want Banuce's vintage leather briefcase for men.
Texbo Genuine Leather Messenger
Leather is intended to be durable, lasting, and give you the style that you've been looking for. When you go with horse leather, you get an entirely new concept. There's a different musk to it, a whole new reason to be excited. Over the shoulder or by the double handle, you'll get to enjoy the unique black-and-brown style, blended with the requirements you're seeking in a briefcase.
Interior slots are designed to hold your smartphone, tablet, laptop, and smaller things, such as a pen, pad of paper, and more. You need to store your necessarily items for business, but you also need to expect the unexpected, which means you'll need extra room. Texbo Genuine Leather Messenger compliments any suit or casual wear outfit, giving you the versatility to bring this to work, the beach, or anywhere in between.
Briefcases For Men Buying Guide and FAQs
They're still around, and they're more needed than ever—briefcases come in a wild variety of styles and sizes, but what does that all mean? Know what to look for, figure out how to protect your briefcase material, and you'll be able to enjoy it for decades to come. There are a few surprising things that you probably didn't think about when you looked at our list, and you'll be doing a doubletake in a moment after reading this.
Q: How Much Storage Do I Need?
A: The everyday man has three devices, two chargers, a few dozen business cards, and if we're lucky, we remembered to bring a nice pen. Your storage size doesn't matter as much as it used to. We're not stashing piles and piles of documents. Briefcases are mostly meant for our laptops, with room for the occasional paper document, as well. The big thing here is looking at the padding around your essentials.
Your briefcase needs to protect your electronics accordingly. Extra padding on all edges means that you won't have a cracked screen on your tablet because you bumped elbows with someone on the train, so it's not just about storage anymore, it's how the items that you store are handled that matter.
Q: How Do I Care For Leather Properly?
A: There are a bunch of different ways to do this, but the first is to specifically not use household cleaners and wipes on your leather. If you're dusting off your bag right now with a baby wipe or screen cleaner, you have to stop. Leather companies aren't just outputting protective polishes to sell them to you. Leather can be expensive, a $5.99 bottle of spray is an afterthought. They offer those so that your products can look the same way that they did on the rack or shelf, keeping you happy. It's not just a gimmick.
Leather can crack with time. The first thought that probably came to mind if your sofa, or the seats of your car. Both are exposed to varying temperatures, pressure, and are probably never treated. Then they crack, and it just looks awful. The leather is supposed to stay slightly moistened, but most products we use when we clean strip all the oils in the leather right out, and it goes from exquisite to sad, real fast.
Keep a can of leather protector wherever you store your briefcase when not in use. About once a month, grab a designated white cotton rag and apply the sealant accordingly. (Some authorities on leather might say that this is excessive, but if you want it to look Armani fresh, this is what you need to do.) Keep your briefcase in a temperature-controlled environment. If your house dips between 50F and 80F, you're in a good place to store it. Keep it away from moisture (no laundry rooms or high up in the kitchen on a shelf), and you'll do just fine.
Q: How Do I Take Care Of Canvas?
A: While it's not the primary material in most briefcases, canvas is widely beloved for its durability and cost effective nature. Canvas also blends well with leather, giving a multifaceted design that appeals to a wider audience. However, Canvas can be a bit of a pain in the butt if you don't know how to take care of it. If you've got little ones that like to destroy stuff, you'll definitely want to know how to keep your canvas safe.
Canvas is absorbent, whereas leather obviously is not. Blending the two into one design does have a negative attribute—liquids will roll right off your leather and get soaked-up by the canvas. It's a bit of a pain. The easiest way to clean your canvas is with a nylon bristle brush and some hot water. Gently scrub; it's a sturdy material, it can handle it. As for preventative measures, since canvas is super durable, there's little to no work required. You don't have to treat it like you do with leather, just try not to get it dirty, and you're good to go.

Tips To Match Your Briefcase To Your Suit
Any time you design a messenger bag, satchel, briefcase—whatever it may be, you run into one problem: there are unisex designs, but there are no unisuit designs. For the quaint gentleman, having the full ensemble already selected, from the hat to the cufflinks, socks to the leather percentage on your walking shoes, every little detail matters. When you have your briefcase by your side, it's to accentuate your style, while showing the world that you have your business and style side both on lockdown. If you've found the right briefcase, and it doesn't conform to your usual style, take these tips in mind:
Buckle Match – It sounds crazy, but the small details that we don't even consciously pay attention to, can make or break your stylized suit. If you sit there and analyze every part of your outfit (which, you know, it's yours, so we would imagine that you would do that), you'll see a lot of similarities in your sense of style. When it comes time to match your briefcase to your suit, or at least make it blend, it doesn't have to be the same color. Match your belt buckle to the style of buckles/latches on your briefcase, and, if possible, do the same to your shoes. If you can match the color of the buckles to your cuff links, you get extra credit.
Go Plain – If you're interested in a briefcase that has three exterior pockets, buckles and buttons every which way, and a shoulder strap attached to the harness, you may be thinking too big for your own suit. One of the biggest issues men have with selecting the right briefcase is having it conform to how much effort they've put into their suit. For instance, if you're going thin pinstripe, then your briefcase can afford to be a little bit out there, but if you go all plain colors—and fewer colors, at that, such as a matching tie, dress shirt, and jacket—you're going to want something that fits that style. Minimally visible stitching, minimal pockets—go minimalist all around. It's what fits you.
Size Matters – Guys, we're all various heights and weights, and it's a killer sometimes when you're trying to get the perfect briefcase for you. If you're tall and lanky, go with minimal pockets on your briefcase, and try to keep it in more of a traditional rectangle shape instead of bulky. Bigger fellas, go with the bulkier briefcase with the extra pockets. Stylistically, it's an extension of your body, so you have to own it. Tall or small, the briefcase has to look like it's always been resting on your hand.
Sign Up Now
GET THE VERY BEST OF GEARHUNGRY STRAIGHT TO YOUR INBOX