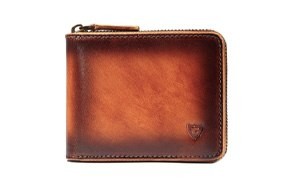 DONWORD RFID Leather Zipper Wallet For Men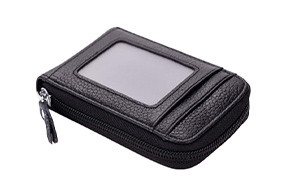 BAKUN Premium Leather Slim Zipper Wallet For Men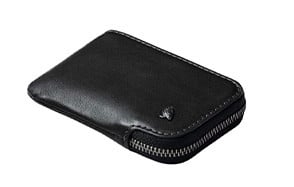 Bellroy Card Pocket Zipper Wallet For Men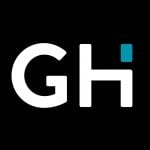 Whether traveling, heading into the city, or having a night out on the town, the best zipper wallets for men provide style, sophistication, and security. While regular wallets for men are useful, there is something about zipper wallets that gives the modern man more confidence wherever he goes. Not only will the zipper keep cash, cards, and anything else safe wherever you go, but features including RFID protection and durable construction make it a wallet style ideal for all occasions.
Rather than generating the bulk of a traditional folding wallet, a zippered wallet ensures compact satisfaction.
Zippered wallets bring a wide range of benefits that are just begging for you to explore, but if you don't believe us, check out our selection.
The Best Zipper Wallet for Men
Zipper Wallet For Men Buying Guide
Features to Look for in Zipper Wallets for Men
Before you decide which of the best zipper wallets for men is the perfect one for you, check out these key features to look for so you can make the right choice.
Style - There is a wide range of wallet styles for you to explore, and this makes them such a fantastic product. From single to double zipper wallets, you've got assured quality and security. Other wallets include useful additions such as coin pockets and even space to keep your keys while you pay for gas or add a few extra bucks to the final bill.
These styles enable you to step away from the practical — but ultimately plain and basic — wallet designs that you have used for many years. There is always the chance to improve your style, and a zippered wallet is just what you need.
Color - While it might seem like a little thing on the surface, your wallet's color is a significant feature to consider. Everyone has a preferred wallet color, and this is usually solid black or brown. However, with a variety of materials with a range of possible patterns, you're now spoiled with choices.
Leather zipper wallets are available with an array of color options. Besides the classic colorways like tan, chocolate, coffee, caramel, there are options like red and navy blue. Likewise, you can find nylon wallets that boast plenty of design patterns like paisley, state flags, or dynamic colors that really pop.
The choice is up to you. If you want a no-nonsense style for your wallet, the traditional colors are there in abundance, but let's say you want to stand out from the crowd; there are plenty of options available for you to do so.
Interior Layout - While colors and styles are something you must think about, a wallet is no good without a logical and efficient interior layout. It should be what you consider more important than anything when deciding the perfect zippered wallet for you.
You'll need plenty of card slots, especially if you hold several bank accounts, have a gym membership, use supermarket reward cards, or carry your business card wherever you go. Zippered wallets offer a broad range of card slots, including clear windows for your ID to save you taking it out every time you step into a club or bar.
Also consider coin purses, and even extra pockets for SD cards, USB sticks, or even SIM cards, all of which are useful for travelers.
RFID Protection - RFID (Radio Frequency Identification) protection will keep your cards safe from digital identity theft. Thieves 'scan' the information on your card and then duplicate it, using it to purchase goods or outright drain all the cash in your bank account.
RFID scanners will read the card at a distance and then transfer your information onto a blank credit or debit card. From here, the thieves can use this information to make purchases all without you knowing. Wallets with RFID protection will block the radio waves and therefore prevent the possibility of scanning, keeping your information safe.
This protection is useful wherever you go, but especially while traveling.
Storage - The more compact the wallet, the easier it is for you to carry. However, not everyone wants a compact wallet, and not everyone needs a compact wallet you can slip into your back pocket.
There are several options in our selection ideal for traveling, capable of storing everything you need on days out or catching flights. While these wallets might be too large to keep in your pants pocket, you can still slot them comfortably into a backpack, keeping everything in one place and accessing cards, keys, and passport with ease.
Such wallets aren't necessary for daily use, but for frequent travelers and those who always think they have lost their most important cards and items, they are ideal. Because of the size, they are easy to identify in your backpack or briefcase.
Sources:
RFID Blocking Wallets: Are They Necessary? - Loss Prevention Media
What To Keep In Your Wallet - Discover
14 Ways To Keep Your Money Safe While Travelling - Hostel World