Best Metal Wallets to Carry Your Cash in 2022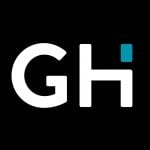 This product guide was written by GearHungry Staff
Last Updated
January 26, 2018
GearHungry Staff
GearHungry Staff posts are a compilation of work by various members of our editorial team. We update old articles regularly to provide you the most current information. You can learn more about our staff
here
.
GearHungry may earn a small commission from affiliate links in this article.
Learn more
 Old leather wallets get grimy, worn-out, and don't display your character properly. When you pull out that platinum credit card at the front of the line, you want it to be reflective of your style, and how you carry your most precious information: your ID and payment options. Whether you want RFID proof, crushproof, or anything in between, metal wallets are the way to go.
 The Best Metal Wallet
Radix One Slim Metal Wallet
You're not crazy about steel and aluminum wallets, and that's okay. You can get the perfect blend of safety, style, and slimline design with the Radix One Slim Wallet made of ultralight polycarbonate. You can hold up to ten cards more comfortably than you can with full steel and aluminum wallets. With polycarbonate and silicone components, you'll be able to store your front pocket wallet with ease, and without too much weight pulling you down. Don't tug repeatedly at your belt to pull up the anchor-like wallet in your pocket; this tri-fold polycarbonate wallet is the perfect solution.
Max Gear Best RFID Metal Wallet
The good people at MaxGear have included so many features in this premier wallet, that it's almost hard to put down on paper. You get full RFID-blocking tech integrated into this wallet, so you can feel safe and secure strolling down the street. With high-quality aluminum and stainless steel woven into this excellent design, you get to hold up to six cards, sit high and mighty on your 100% money-back guarantee, and utilize your new lightweight wallet wherever you go. You don't have to lug around a heavyweight, miniature safe in your pocket; go with MaxGear, and you'll be able to blend comfortability with protection.
HuMn Wallet gets straight to the point. There's no need for flashy gimmicks here; you get a carbon fiber body for durable protection, and it's integrated with RFID-blocking technology, so your data is always safe, no matter what. You can customize this nifty little wallet, so it's great for either travel, or everyday use, depending on what you need. There's no leather involved whatsoever, so you won't get that grimy, slimy feeling as the wallet ages in your pocket. It's easy to securely hold your cards and your cash, all while maintaining style.
Radix One Black Steel Metal Wallet
You want a metal wallet that's going to protect you from identity thieves that use RFID technology to take your personal financial data. You also don't want to pull out a miniature safe for every transaction. The Radix metal wallet is going to keep your data safe, and provide you with a slimmer, more lightweight metal wallet model. You can hold up to ten cards/bills, depending on how you want to balance it, and keep the weight off of your pocket.
Ridge Aluminum Metal Wallet
Straight out of the future and here to stay, The Ridge is a revolutionary wallet and cash strap combination with a sleek and slender design that won't overcrowd your pocket. You get full RFID-blocking technology to ensure your data is perfectly safe and secure at all times, as well as an included T5 Torx driver, which makes this wallet prime for being stripped apart and cleaned or maintained. You don't get the grimy feel of old leather, or the oily feeling of other metal wallets as they age; full customization is at your fingertips.
Dango Dapper EDC Metal Wallet
Dango Dapper has always been a leader in premier wallet models, but they really surprised us with this version of their EDC wallet. You get the perfect amount of RFID-blocking technology, all with seriously top-grade aluminum. The entire wallet weighs just two ounces, meaning you won't have to pack up your pockets too tightly. The entire model is extremely thin and comes with genuine top-grade leather secured to the chassis. You can hold up to twelve cards, and for such a lightweight, secure metal wallet, that's a large capacity. Be sure to also check out our list of the best travel wallets for more great items like this. 
With a very unique material of a titanium nitride coated steel body, the Gerber GDC weighs less than three ounces, and speaks volumes when you withdraw it to pay for the check at the end of dinner. We've truly never seen another wallet with such a stunning, eye-catching design, and the good folks at Gerber know how to flaunt it. You get a full lifetime warranty to back just how awesome this premium wallet is, and the blade is roughly 3.7 inches long.
ACM Minimalist Front Pocket
Bolstering one of the most unique designs of any credit card holder on the market, you immediately get their 100% money-back guarantee, though you definitely won't be needing to use it. This Minimalist Front Pocket Wallet promises to eliminate your fear of scratched-up cards, and keeps them from rubbing together, unlike many low-grade credit card holders on the market today. With a lifetime warranty, you get the security you want, with an organizational system so you never blindly dig through your credit card holder again.
FIDELO Minimalist Wallet for Men
The structural and security benefits of metal wallets are obvious. But what if you really want that classic leather wallet look. The FIDELO Minimalist Wallet is the answer. This metal wallet comes with a 100% full-grain crazy horse leather case, which gives it that traditional and stylish aesthetic. The wallet underneath holds up to five cards and ten bills. It has a quick eject trigger, making it easy to access your cards with just one finger. Plus, it has RFID blocking technology to keep you safe from card fraud. 
The Ridge Wallet Authentic
The Ridge Wallet Authentic is one of the best selling metal wallets on the market. With its sleek gunmetal gray look and user-friendly design, it's been a favorite amongst customers for years. Its popularity is also thanks to the fact that it's constantly being mentioned on podcasts and comes with a lifetime warranty. In terms of capacity, it fits up to 12 cards without stretching them out and has an additional cash strap on the back. That means you can carry everything you need, without all that unnecessary bulk in your pocket.
Next up, we have another ultra-thin metal wallet. This model – the Suavell Slim Wallet – comes in a color they call Hunter, which really sets it apart from the other metal wallets on this list. It compliments a grey or black suit perfectly and adds a touch of class when you pull your metal wallet out to buy a drink. The design consists of two thin but durable aluminum plates, held together by a super-strong elastic band, with a money clip on the back. This setup allows you to carry up to 10 bills and 10 cards, without any bulk in your pocket.
Savage Spartan Tactical Wallet
The Savage Spartan Tactical Wallet definitely wins the award for the best brand name on this list. But does the wallet live up to the reputation of its ancient namesake? The Spartans were known to be extremely tough and incredibly well organized. On those two fronts, it stacks up pretty well. The premium aluminum plates and 304 stainless steel money clip make it one of the more robust metal wallets on the market. It can hold up to nine folded bills and 12 cards, which are easily accessed by pressing your thumb into the groove. Plus, it has an awesome Spartan helmet logo that gives it a mean look, so people know you mean business when you get it out to pay for your groceries. 
Columbia Men's Metal Hard Case Wallet
The Columbia Men's Metal Hard Case Wallet offers something slightly different. It might not be the best-looking wallet to pull out at a bar but it's super tough and easy to use. Designed for the adventurous type, this wallet is designed to keep your cards and cash protected, wherever you go. It's made from high-quality metal and has a sealed zipper, making it waterproof. That means you can take it swimming without all of your essentials getting ruined. It also has RFID-blocking technology to keep your cards safe from modern thieves. It can hold a total of seven cards and has room for a couple of bills as well. 
Eastnights Credit Card Holder
The Eastnights Credit Card Holder is an affordable choice aimed at customers looking to upgrade their wallet, without breaking the bank. Made from stainless steel, it flips open to reveal six card slots, equally spaced apart so you can quickly access the one you need. The metal case has RFID blocking technology to keep you safe from card scanning fraud. Plus, it's available in nine different colors. This might not be the most impressive metal wallet on this list but it's still a damn-sight better than your old leather bifold wallet.
VULKIT Card Holder with Money Pocket
If you've been using a traditional leather bifold wallet for years, you're probably tired of the bulky design, low-level security, and misshapen jeans. Well, all of that can change with the Vulkit Card Holder with Money Pocket. Made from high-quality metal, it has a super low-profile design that looks more like a smartphone than a wallet. It can hold up to five cards, which are protected from RFID crimes, and pop out at the touch of a button. Plus, on the outside, it has space for two more cards or a couple of bills. 
Metal Wallet Buying Guide
Metal wallets are great, and they even look awesome, but what about them is actually beneficial to you? It's more than just style; take a look below at some of the best reasons why you need a metal wallet today.
RFID Protection
RFID thieves are getting smarter, and more accessible. Nowadays, you can spend a child's allowance and purchase card data-snatching machines off of eBay. Anyone can steal your data, and they can do it by walking by you on the street, or sitting in the same café as you. It's getting scary out there. You need your information to be kept safe. RFID-blocking features are essential to any metal wallet, (it's part of the reason they exist in the first place,) and should not be taken lightly. There are hundreds of reports of credit card fraud and identity theft daily in the United States, and they all trace back to RFID thieves.
Protect Your Cards
How many of us have been that guy or gal at the checkout aisle, desperately asking the cashier to be gentle with our splintered and frayed plastic card? When you store your cards in a metal wallet, you're limiting their exposure to swelling and moving materials, such as leather, which are going to leave your mag strips and chips less scratched-up, and lessen the chances of your cards become brittle, frail, or split at the ends.
Minimalist Design
You don't need to lug around a bulky wallet. The biggest stigma on metal wallets is the weight associated with them. Stainless steel and aluminum can weigh far more than a traditional tri-fold leather wallet, but when you look at titanium as a material and a minimalist design, you're taking out all of the associated weight issues, and maintaining a narrow scope of cards. Nowadays, so many of us don't even carry cash anymore. Minimalist designs focus on those with a few necessary cards—identification, credit card, debit card, and possible one or two more needed cards, such as a AAA card. If you're sick of wallets filling up your entire pocket, go for a minimalist design.
Sign Up Now
GET THE VERY BEST OF GEARHUNGRY STRAIGHT TO YOUR INBOX