Best Messenger Bags For Men in 2022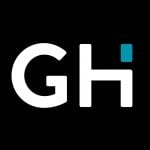 This product guide was written by GearHungry Staff
Last Updated
January 15, 2018
GearHungry Staff
GearHungry Staff posts are a compilation of work by various members of our editorial team. We update old articles regularly to provide you the most current information. You can learn more about our staff
here
.
GearHungry may earn a small commission from affiliate links in this article.
Learn more
Messenger bags are the quintessential all-day carry item for men. Whether you're transporting your laptop, tablet, documents or smaller items, you always need to be prepared. While briefcases are still hanging around, messenger bags are the next step for the always-ready, everyday businessman that needs to make a quick switch from work to play. They're your mobile workstation, your ever-present connection to your professional life. Here are the best all-around picks for the best messenger bags.
Are you going messenger or briefcase? Either way, let us know what you picked and why on Twitter. For the ever-ready, always-prepared businessman, these messenger bags make the perfect companion.
The Best Messenger Bag For Men
Timbuk2 Classic Messenger Bag
Timbuk2 Classic Messenger Bag might just be the best men's messenger bag. It delivers modern functionality that's reliable and simple for the modern man on the go. There are internal organization compartments for pens and electronics along with a secure compression closure system to keep everything safe.
Available in a variety of colors, it's a durable option for both casual, educational, or professional demands, capable of fitting your laptop and notebooks on your commute. It's not the largest bag we've picked out, but it's comfortable and large enough for running to class or the office. 
Key Features:
Water-resistant lining
Internal water-bottle pocket
Hidden buckles
Air mesh padded shoulder straps
Specification:
Brand

Timbuk2

Model

116-6-2000-Parent

Weight

1.12 pounds
Leaper Retro Messenger Bag
The Leaper Retro Messenger Bag Canvas Shoulder Backpack is a modern take on quite a retro-styled satchel bag. It's something you would see out of an epic movie, but with an even better design and feel to it. That's what makes it a really unique and classy choice and we know that most retro looks are making their way back. Most fashion items that reigned in the 1900s were often laughed at by millennials. However, they are now coming back in the most fashionable twists and looks known to the world for now. Beyond its phenomenal style, this messenger bag is made with soft, durable canvas material with PU leather buckles to add that extra pizazz. The exterior rocks a tougher and more durable form while the interior has a softer texture that's gentler on your devices, tables, books and other materials. What's more, the classy brown leather accents and blue canvas go so well together, and would doubtless suit most outfits and ensembles.
When it comes to the overall design, it's like a backpack, sling-bag and messenger bag all in one. Wear it over or across the shoulders, whatever is convenient for you per time. It equally comes with multiple pockets and zippered compartments for a wide range of documents, devices, and accessories. Additionally, the main compartment has two pull-zip heads with space capacity that would fit a laptop or tablet. Furthermore, the smaller compartments and pockets would easily fit smaller devices like phones, I.D cards, passports, and the likes. With adjustable shoulder straps that are well-padded for a comfortable fit, the shoulders stay as relaxed as possible for longer on those important trips, travels, and dates. Get the best out of this modern-styled yet vintage-made bag that gives you the best of both worlds and could be the best men's messenger bag for your needs.
Key Features:
Soft and durable canvas
Not water-resistant
Multiple pockets
Two main compartments
Kenneth Cole Reaction Colombian Leather Messenger Bag
Smart, sleek, and effortlessly stylish, the Kenneth Cole Reaction Colombian Leather Messenger Bag is the perfect addition to help you look the part at your new job. The buttons are magnetic, offering superb security, and the interior pocket is spacious enough for a laptop or tablet (or both).
There's also a shoulder strap and handle for versatile portability and although the strap isn't removable, you stash it easily inside the bag. The leather might also bleed onto lighter-colored shirts though, so treat it with protective measures, and don't get caught in the rain!
Key Features:
Full-grain Columbian Leather
Adjustable shoulder straps
Magnetic snap closure
Shoulder strap that extends to 60 inches
Specification:
Brand

Kenneth Cole

Model

524541

Weight

2.2 pounds
Mobile Edge ECO Laptop Messenger Bag
Your laptop's size fits your lifestyle; ready to stream, work, and bring you the very best media at a moment's notice. Your messenger bag should accommodate accordingly—Mobile Edge ECO Laptop Messenger Bag is completely made of eco-friendly all-natural cotton canvas, so you're able to spend (a very little amount for messenger bags) and wear your new bag proudly. Fitted with a handle or shoulder strap, depending on your preference, you'll be ready to rock and roll wherever you are. Find more great products like this by checking out our guide to the best gym bags.
Key Features:
Strap connectors that swivel
Double-stitched seams
Fits laptops measuring up to 16 inches
Made with all-natural cotton canvas material
Specification:
Brand

Mobile Edge

Model

MECME9

Weight

2.1 lb
Sweetbriar Classic Messenger Bag
Just as the title says, Sweetbriar Classic Messenger Bag's got that classic appeal that anyone can look good with. You'll enjoy the minimalist approach with the all-black exterior, laid out in canvas, boasting a military design. This messenger bag is perfect for those looking to quickly pack an overnight bag when hopping on a train to NYC, or keeping in the car for the unexpected. Handle it however you want, but you'll fall in love with the simplicity and the price.
Berchirly Vintage Military Men's Canvas Messenger Bag
Blending an 80/20 canvas/leather mix, Berchirly brings us an old-school United States military design on their messenger bags, bringing in the retro style that everyone's seeking this year. When you go for a military look, you have to fit the bill and sneak in the same toughness that military bags promise. Beat this bag up, slam it in the car door, it's not going to fail you. Large compartments are perfect for your laptop, smartphone, and even some overnight clothes if that's the route you're going. Military toughness for every rough edge of your life. Make sure you also check our selection of the best sling bags for men.
Egoelife Canvas Satchel Messenger Bag
For something in a more traditional style, the Egoelife Canvas Satchel Messenger Bag is an excellent everyday bag for school, work, or travel. The high-quality canvas ensures longevity, while the adjustable shoulder strap is comfortable for all-day wear.
It's the perfect size for 13- or 14-inch laptops while still having space for notebooks and extra cables. There are also 2 front pockets for your phone and any pens and pencils for easy access and simple, hassle-free organization.
You've been looking for the perfect messenger bag that you can take on the train, or walk down the bustling streets with: now it's here- the Timbuk2 Commuter Bag. Whether you want to remove the adjustable strap and carry this bag by the handle, or toss it over your shoulder, you'll complete any look. The TPU liner keeps the elements out of your messenger bag, keeping your ten interior pockets safe from becoming unorganized by a brief gust of wind. Your laptop will be safe from the pitter patter of rain with the 100% polyethylene build, making this bag safe for the commuter under every circumstance. For weekend getaways, you may also consider one of the duffel bags from our list.
GEARONIC TM Men's Leather Tote
Look, just because "Gear" is in the title doesn't mean we made it (we wish that were the case). Crafted of PU leather and high-density canvas, this tote is the perfect addition to any gentleman's arsenal. With ample space to package your laptop and other devices, alongside additional material you may need, you'll be able to bring your mobile workstation with you no matter where you go. You're not a man who enjoys restrictions; go boldly with the GEARONIC Men's Leather Tote and set the stage. Love this product? Check out our review of the best American made backpacks for our top picks.
Berchirly Men's Briefcase
The briefcase that allows laptop storage is a rare sight to see. If you're like most of us in this digital age, you're always moving, and your briefcase or messenger bag is supposed to move with you; not against you. Berchirly Men's Briefcase is perfect for 14-inch laptops, crafted of PU leather and faux leather, and brimming with vintage flair that you can't get for this low price point—we both know you're found your next messenger bag/briefcase combo, you just have to admit it to yourself.
Hynes Eagle Laptop Messenger Bag
The Hynes Eagle Laptop Messenger Bag boasts multiple pockets and a large capacity to ensure you can carry everything you need through the city to work or school. The no-nonsense design is simple but stylish and the sturdy construction ensures security and reliability.
The polyester design also ensures protection for your devices and it also maintains a more casual appeal compared to leather-crafted alternatives. Cheap and straightforward, it's a superb choice for anyone looking for a low-priced gear solution.
Sweetbriar Classic Messenger Bag
As one of the least expensive options on our list, Sweetbriar brings a versatile design that's going to blend with any style for the everyday man. Throw this retro-style military pack over your shoulder, complete with padded shoulder strap, and run off to where you need to be. With an all-canvas design, you have the durability you need to get the job done right. Not only does Sweetbriar include a one-year limited warranty, but you also get all the extra slip pockets and compartments that allow you to stay organized in the ever-changing chaotic landscape we live in. For more military style packs check out our tactical backpacks review.
Jack&Chris Briefcase Messenger Bag
An excellent choice for those who need to carry their whole office around with them, the Jack&Chris Briefcase Messenger Bag has enough pockets for anything you need to take with you. It's sturdy and reliable, with genuine cowhide leather that resists dirt while still boasting lightweight quality for all-day wear.
The shoulder strap is adjustable and removable, and the top handle gives you other carrying options to keep things fresh. The stitching is strong and the zippers are some of the most heavy duty around to ensure top performance and protection from your laptop to your favorite pen.
Scully Squadron Messenger Bag
Leather is always the way to go, for anything in life—don't let anyone else tell you otherwise. It comes with the price tag attached, but you knew that; men have a difficult time with messenger bags. They aren't choosy enough (like we are) and are unhappy with the messenger bag they get stuck with. You want a sophisticated look that's going to securely hold your electronics, and your documents. Adjust your leather shoulder strap for optimal comfort, and keep your back zip compartments shut with your wallet and/or smartphone when you're on the go. Anyone can look good in a Scully, but you'll rock the look like it's never been done before.
You're packing more than a legal pad and a few pens; you have the laptop, tablet, smartphone, and everything else in between. You don't need any messenger bag; you need a field bag, something that's going to come with the storage space you need while maintaining the posh gentleman look you've been working on. The Filson bag comes with a water-resistant flap along the top to keep your electronics safe and secure while meeting carry-on requirements for the airport. Bridle leather straps, 100% cotton oil finish—come on, you know you're going to define this look.
The FRYE Logan Messenger Bag delivers the classic design and combines it with a spectacular modern construction to give you a bag that will be the envy of all other dudes on the street, on the subway, and in the office.
There are multiple pockets for easy organization and the interior is roomy but also not bulky that you feel you're lugging around a bag of rocks. This makes it great for the office but also great as a carry-on item, while the beaten leather style shows you're a man who's seen some things and only adds to your mysterious allure.
Adidas Unisex Stadium Messenger
Whether you're off to the gym or going on a weekend trip, this messenger bag by Adidas is a great option to easily and stylishly store all your essentials. With a strong, structured shape, you don't need to worry about your items getting crushed in transit, and there's even the ability to add a trolley luggage handle to the back panel to make carrying the bag even easier. The bag comes fully equipped with plenty of pockets and storage options to ensure everything you would want or need is not only fully protected but also easily accessible.
The valuables section on the front of the bag has a secure PU-coated front zipper so you can access things like your phone, keys, and wallet easily while the padded computer pocket means you can bring your laptop wherever you go safely. The bag is designed to last "season after season," so you don't need to worry about wear and tear with this bag. The generous dimensions of 5.8 x 15 x 13.8 inches means you have plenty of storage space available to you, and the lightweight of just 1.59lb means you can travel freely without needing to carry around a bag that's bulky or unstylish. The simple, clean black design makes this bag blend effortlessly with any outfit while offering users plenty of functional and durable storage space.
Key Features:
100% Polyester
Hand wash only
Pass-through channel in the back panel to add a trolley luggage handle
Adjustable shoulder strap and padded haul handles
Specification:
Brand

Adidas

Model

976482

Weight

1.59 pounds
Messenger Bag Buying Guide and FAQs
We know it's daunting, and at the same time tantalizing—men are hopping on the bandwagon every single day, and after looking through this little guide we whipped together, you'll see all the benefits. The cons? There are none; really. Let someone try to pickpocket you with an item that's consciously on your shoulder at all times during transit. Don't fumble with a boatload of items anymore. Instead, glance over every reason why you've been missing a messenger bag in your life, and how to maintain them.
Messenger Bag FAQs
Q: Why Use a Messenger Bag?
A: Are you a businessman who travels to and from the office with your own equipment? A freelancer who needs to meet clients and go over the idea, take notes, and showcase PowerPoint presentations? Messenger bags are essential for those carrying their laptop, or a gentleman going on a day trip. Keep grooming kits, your Kindle Paperwhite, and any EDC items in your messenger bag; it's convenient—you'll be hooked.
Q: Why Are Messenger Bags So Popular?
A: We're in the digital age—half the population owns tablets, smartphones, and everyone's got a laptop. Apart from that, we're bringing our own food choices so we don't get stuck with fast food options, as part of a health-conscious growing society. We like to have important things with us, so we need a functional (and fashionable) way to do so. Messenger bags are also taking president over backpacks, and for good reason—you're not going to stuff a million things into your messenger bag and throw out your back. It keeps you in check.
We used to see them on couriers all the time, and most memorably, in Newsies, but they're growing popularity for a variety of reasons. As men, we've always had the need to carry around important items, but either overstuffed our pockets and looked like shoplifters or had our women carry a few things in their purse. (Don't lie, you've done it.) As part of a more accepting society that's quickly breeding in every nation across the planet, it's just plain okay to have a messenger bag without fear of public rejection.
Businessmen don't really carry briefcases anymore, either. We're in a digital age, where written documents aren't in demand nearly as often. Electronic signatures, electronic documents, etc.—we don't really need briefcases anymore, because we're more likely to be carrying around our laptops than anything else.
Fabrics Used With Messenger Bags
There are three common fabrics that you'll see with messenger bags, and they're somewhat adjacent to how much they cost. There are some fabrics that some people just can't stand, so allow this to be a big portion of your deciding factor when selecting the right messenger bag for you.
Leather - There's nothing like leather—the more, the better. While it's often paired with some nylon for the better part of the bag, there are full leather messenger bags as well. You get the most resistance with leather, and if you have children, you know how much of a mess they can make, especially when it's something that you personally own. The leather is the top choice for any occasion.
Canvas - Canvas has that unique feel to it and is most often the cheapest choice for a messenger bag. It has a distinct feel, but often holds the rugged look that a lot of us men are going for when carrying around a messenger bag.
Nylon - The choice of a lot of different articles that we wear, and when it comes to a messenger bag, it's a slam dunk. Nylon is halfway between leather and canvas on cost and is one of the easier to clean.
How to Care For Your Messenger Bag
Caring for your premium messenger bag is important; whether you go minimum budget or top dollar, you want to preserve the appeal and maintain its function. You'll quickly notice that when you don't care for your bag, it falls into disrepair: the zipper track jams up, threads poke out from every which way, and worst of all, your leather cracks and fades. Here's what you need to do to preserve your messenger bag.
Leather - One of the simplest ways to protect your leather is by applying a non-toxic, premium sealant to preserve it for years to come. If your budget has been maxed-out at the bag itself, there are a few more timely maintenance procedures you can implement to help you take care of it: wiping with a damp (not wet) cloth, Lexol, and wiping it with a lens cloth.
Canvas - The most inexpensive option for any messenger bag is going to be canvas. It mostly consists of cotton and a few other fabrics. Those materials are most likely to absorb liquid or retain odors if something splashes on it. Wash it with a damp cloth.
Nylon - You've found the perfect medium; semi-resistant to the elements, and the elements of your home, but also not as durable as leather. With nylon, you'll want a gentle plastic bristle brush or gentle cloth. Leave it in an aired-out space for a few hours post cleaning to be safe.
Sign Up Now
GET THE VERY BEST OF GEARHUNGRY STRAIGHT TO YOUR INBOX