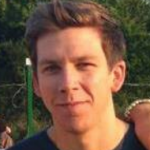 Messenger bags are the quintessential all-day carry item for men. Whether you're transporting your laptop, tablet, documents or smaller items, you always need to be prepared. While briefcases are still hanging around, messenger bags are the next step for the always-ready, everyday businessman that needs to make a quick switch from work to play. They're your mobile workstation, your ever-present connection to your professional life. Here are the best all-around picks for the best messenger bags.
Are you going messenger or briefcase? Either way, let us know what you picked and why on Twitter. For the ever-ready, always-prepared businessman, these messenger bags make the perfect companion.
The Best Messenger Bag For Men
Messenger Bag Buying Guide and FAQs
We know it's daunting, and at the same time tantalizing—men are hopping on the bandwagon every single day, and after looking through this little guide we whipped together, you'll see all the benefits. The cons? There are none; really. Let someone try to pickpocket you with an item that's consciously on your shoulder at all times during transit. Don't fumble with a boatload of items anymore. Instead, glance over every reason why you've been missing a messenger bag in your life, and how to maintain them.

Messenger Bag FAQs
Q: Why Use a Messenger Bag?
A: Are you a businessman who travels to and from the office with your own equipment? A freelancer who needs to meet clients and go over the idea, take notes, and showcase PowerPoint presentations? Messenger bags are essential for those carrying their laptop, or a gentleman going on a day trip. Keep grooming kits, your Kindle Paperwhite, and any EDC items in your messenger bag; it's convenient—you'll be hooked.
Q: Why Are Messenger Bags So Popular?
A: We're in the digital age—half the population owns tablets, smartphones, and everyone's got a laptop. Apart from that, we're bringing our own food choices so we don't get stuck with fast food options, as part of a health-conscious growing society. We like to have important things with us, so we need a functional (and fashionable) way to do so. Messenger bags are also taking president over backpacks, and for good reason—you're not going to stuff a million things into your messenger bag and throw out your back. It keeps you in check.
We used to see them on couriers all the time, and most memorably, in Newsies, but they're growing popularity for a variety of reasons. As men, we've always had the need to carry around important items, but either overstuffed our pockets and looked like shoplifters or had our women carry a few things in their purse. (Don't lie, you've done it.) As part of a more accepting society that's quickly breeding in every nation across the planet, it's just plain okay to have a messenger bag without fear of public rejection.
Businessmen don't really carry briefcases anymore, either. We're in a digital age, where written documents aren't in demand nearly as often. Electronic signatures, electronic documents, etc.—we don't really need briefcases anymore, because we're more likely to be carrying around our laptops than anything else.
Fabrics Used With Messenger Bags
There are three common fabrics that you'll see with messenger bags, and they're somewhat adjacent to how much they cost. There are some fabrics that some people just can't stand, so allow this to be a big portion of your deciding factor when selecting the right messenger bag for you.
Leather - There's nothing like leather—the more, the better. While it's often paired with some nylon for the better part of the bag, there are full leather messenger bags as well. You get the most resistance with leather, and if you have children, you know how much of a mess they can make, especially when it's something that you personally own. The leather is the top choice for any occasion.
Canvas - Canvas has that unique feel to it and is most often the cheapest choice for a messenger bag. It has a distinct feel, but often holds the rugged look that a lot of us men are going for when carrying around a messenger bag.
Nylon - The choice of a lot of different articles that we wear, and when it comes to a messenger bag, it's a slam dunk. Nylon is halfway between leather and canvas on cost and is one of the easier to clean.

How to Care For Your Messenger Bag
Caring for your premium messenger bag is important; whether you go minimum budget or top dollar, you want to preserve the appeal and maintain its function. You'll quickly notice that when you don't care for your bag, it falls into disrepair: the zipper track jams up, threads poke out from every which way, and worst of all, your leather cracks and fades. Here's what you need to do to preserve your messenger bag.
Leather - One of the simplest ways to protect your leather is by applying a non-toxic, premium sealant to preserve it for years to come. If your budget has been maxed-out at the bag itself, there are a few more timely maintenance procedures you can implement to help you take care of it: wiping with a damp (not wet) cloth, Lexol, and wiping it with a lens cloth.
Canvas - The most inexpensive option for any messenger bag is going to be canvas. It mostly consists of cotton and a few other fabrics. Those materials are most likely to absorb liquid or retain odors if something splashes on it. Wash it with a damp cloth.
Nylon - You've found the perfect medium; semi-resistant to the elements, and the elements of your home, but also not as durable as leather. With nylon, you'll want a gentle plastic bristle brush or gentle cloth. Leave it in an aired-out space for a few hours post cleaning to be safe.