Best Cookbooks Every Man Needs in 2022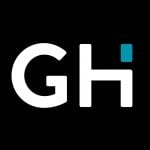 This product guide was written by GearHungry Staff
Last Updated
April 16, 2018
GearHungry Staff
GearHungry Staff posts are a compilation of work by various members of our editorial team. We update old articles regularly to provide you the most current information. You can learn more about our staff
here
.
GearHungry may earn a small commission from affiliate links in this article.
Learn more
Whether you're a seasoned professional in the kitchen, or just learning the basics of food prep, having a decent set of cookbooks is essential. From the best street food recipes to wow your friends, to top tips and tricks for mastering unique cooking styles, the best cookbooks for men have recipes designed to impress, those designed for speed, and techniques to dazzle – often with minimal effort.
Struggling to find something to cook? Check out our top 10 picks for the best cookbooks every man needs. You might just be surprised by some of the titles to be featured!
The Best Cookbook
The MeatEater Fish and Game Cookbook: Recipes and Techniques for Every Hunter and Angler
Put together by an avid hunter and host of the well-known podcast and reality TV show 'MeatEater', The MeatEater Fish and Game Cookbook: Recipes and Techniques for Every Hunter and Angler have been brought to you by Steven Rinella. This amazing cookbook is ideal for every meat lover with an adventurous side; That's right, we are talking about wild game! The MeatEater Fish and Game Cookbook features Rinella's takes on how to prepare game as he offers a range of recipes from exotic meals to his very own favorite staples.
This recipe book includes step by step guides and techniques on how to butcher and cook all types of big game ranging from moose to wild tail deer and wild hogs to black bears. It further incorporates all parts of the animal even the more unconventional shanks and tongue. More so, with recipes on how to cook appetizers and main courses with small game like squirrels and rabbit, you'll be impressing all your adventurous eater friends in no time. Even better is the fact that it's more than just wild meat; if you're looking to expand your food selection without going too wild, this cookbook additionally includes meals that make use of upland birds and waterfowls like ducks, turkey, and geese. Besides, as the name implies, fish are also part of the party. Recipes with freshwater and saltwater fishes are featured in this book, and with over 100 exciting recipes, you'll never get tired of exploring new, unique flavors. You may also like some of the best recipe organizers from our list, so check them out.
Key Features:
Includes more than 100 new recipes
Written by Steven Rinella
Features techniques for butchering and cooking game meat
Shows how to cook fish, small and big game meat
From Crook to Cook: Platinum Recipes from Tha Boss Dogg's Kitchen
We all know Snoop Dogg as a talented musician, but did you know he can throw it down in the kitchen as well? While you may have seen him show his culinary skills with popular Emmy nominated TV personality, Martha Stewart, From Crook to Cook: Platinum Recipes from Tha Boss Dogg's Kitchen truly shows how multitalented this rapper really is. This cookbook features 50 unique and interesting recipes that come straight from Snoop Dogg's own collection. It also includes traditional and original soul food recipes such as mac and cheese, fried Bologna sandwiches and even easy orange chicken.
Thanks to this, you can now have a tasty variety of meals for lunch and dinner every day for a month if you'd like. Besides, the delicious comfort food recipes, this book also contains directions on how to make meals that are twists on high-class recipes. Some of these are, lobster Thermidor and filet mignon for those nights when you're feeling fancy. If you thought that was all, then you're absolutely wrong because equally included in this book are recipes for classic munchies ranging from colorful and chewy starbursts to savory Frito BBQ twists so that you can have a selection of snacks to choose from for those days when you just need to hit the right spot. With additional cocktail recipes like gin and juice to helpful hosting tips on how to entertain guests, this cookbook is the complete package.
Key Features:
Includes 50 recipes from Snoop Dogg's collection
Features original soul food recipes
Twists on high-class meals
Incorporates cocktail recipes along with hosting and entertainment tips
Star Wars: Galaxy's Edge: The Official Black Spire Outpost Cookbook
There is a wide following of the Star Wars movies and if you just happen to be one of the many people who are absolutely in love with Star Wars, then you'll for sure be interested in the Star Wars: Galaxy's Edge: The Official Black Spire Outpost Cookbook. Yup, you read that right.
Here you have a Star Wars cookbook filled with amazing and unique recipes that you can imagine being eaten in the different galaxies. Even better is the fact that, this book contains over seventy interesting new recipes that are sure to catch your attention, whether you are a Star Wars fan or not. Each recipe has been creatively named to remind you of the popular saga, with names such as 'Constable's Caps' and 'Roasted Kajaka root' they all taste out of this world.
For your convenience, the instructions are totally easy to follow, so regardless of whether you're a beginner or expert level cook, this recipe book is still perfect for you. Travel along with the intergalactic gourmet Strono Tuggs as you both take a journey exploring amazing and mouthwatering dishes of the Black Spire Outpost and beyond.
It truly doesn't get more exciting than this. The recipes include main courses, sides, sauces, soups, bread, desserts, and drinks. They are also tailored to be eaten regularly on a daily basis, so you can explore the galaxy every other day. This is a sure way to make things a bit more interesting, you can impress your friends and guests by hosting a Star Wars-themed party and whip out some of these recipes to both shock and impress them.
Key Features:
Inspired by the Star Wars galaxy
Features more than seventy unique recipes
Includes main courses, sides and desserts
Perfect for planning a Star Wars party
Specification:
Authors

Chelsea Monroe-Cassel, Marc Sumerak
Thug Kitchen: The Official Cookbook: Eat like You Give a F*ck
Written by Thug Kitchen and landing the top spot on the New York Times Bestseller list, Thug Kitchen: The Official Cookbook: Eat like You Give a F*ck, certainly doesn't hold anything back when it comes to a cook book designed to amuse and entertain (as well as teach you how to make some delicious food).
As you might have picked up from the title of this bestseller, this cook book is for those that want an entertaining introduction to the world of cooking. Not getting enough vegetables in your diet? This intriguing cook book is as lighthearted as it is instructive, introducing readers to the world of vegetables with a unique kind of enthusiasm.
From delectable snacks to intriguing takes on classic dishes, like the amusing cauliflower tacos, there's a little something for everyone in Thug Kitchen: The Official Cookbook: Eat like You Give a F*ck. Even if cooking doesn't turn out to be your thing, this laugh-out-loud title makes for a great comical read!
Key Features:
Ideal for beginner cooks and home chefs
Inspires the adoption of a healthier lifestyle
More than 100 recipes
Includes tips on how to shop on a budget
Weber's Way to Grill: The Step-By-Step Guide to Expert Grilling
Serving up a delicious feast doesn't have to mean slaving away over a hot stove for hours at a time, with this cook book, it can mean grilling up a storm. Written by Jamie Purviance, Weber's Way to Grill: The Step-By-Step Guide to Expert Grilling, does what it says in the title – give you a helping hand going from grilling novice to a true expert on the grill.
The book is packed full of tips, not only focusing on the lip-smacking recipes but also providing proper instruction on how to master the art of grilling once and for all. From delicious sauces to diverse seasoning tips and plenty of information about what makes each grilling technique so good, this is the perfect cook book for any wannabe grilling master out there.
The Essential Instant Pot Cookbook: Fresh and Foolproof Recipes for Your Electric Pressure Cooker
Pot recipes are all the rage, and with this handy cook book, you get a fantastic introduction to some classic foolproof recipes. The Essential Instant Pot Cookbook has already proved to be a massive hit for kitchen novices and seasoned experts alike, reaching best-selling status and really turning heads.
Written by Coco Morante, this cook book may not seem like the first point of call if you're trying to wow guests, but one-pot dinners are certainly an art, not to mention extremely quick to prepare. With spins on the classics, surprising recipes that seem like they shouldn't work in a slow cooker but somehow do, and a trip around the globe with some truly inspired recipes, this will definitely be a hit. Who said that single-pot dinners had to be boring?
Sous Vide at Home: The Modern Technique for Perfectly Cooked Meals
If you like to get technical with your cooking, then this is undoubtedly the cook book for you. Written by authors Lisa Q. Fetterman, Meesha Halm, and Scott Peabody, Sous Vide at Home: The Modern Technique for Perfectly Cooked Meals, provides you with some of the best tips and tricks for mastering the art of Sous Vide in your very own kitchen.
A modern cooking technique that can deliver some truly exceptional results, if you're new to the kitchen this may not seem like the best place to start, but you may be surprised. The clear instructions and beautiful design of this cook book will give you a helping hand transforming the classic dishes, like roast turkey or even ice cream, with a modern twist that will deliver some tantalizing results! Be sure to also check out our list of the best self-help books for more great items like this. 
The Bushcraft Field Guide to Trapping, Gathering, and Cooking in the Wild
Latest cooking techniques not right for you? Check out The Bushcraft Field Guide to Trapping, Gathering, and Cooking in the Wild, a true crash course in survival cooking. Written by Dave Canterbury, a New York Times Bestselling author, this outstanding guide is packed with information about hunting down your own food and then cooking up a storm.
This cookbook offers up a little of everything, proving to be an interesting read both for the exciting recipes, and for the interesting facts about edible plants and lessons on how to hunt for food. If you're interested in outdoor survival and learning about new ways to get creative in the kitchen, or out of the kitchen in this case, this is truly a cook book you need to check out for yourself.
Meat: Everything You Need to Know
For anyone just starting out in the kitchen, there are few better cook books to give you a helping hand than this handy guide written by authors Pat LaFrieda and Carolynn Carreno. Meat: Everything You Need to Know, lives up to its name, giving you not just a crash course in cooking meat but all the information you need to cook most kinds of meat to absolute perfection.
This really is a cook book for meat-lovers, whether or not you've had any experience cooking much meat before. With an impressive 75+ recipes, you'll learn how to find, prepare, and cook the best meat, whilst incorporating it into some beautiful dishes. From traditional recipes to insights from leading chefs, this cook book offers a wealth of information and some top recipes that really will impress.
The Dude Diet: Clean(ish) Food for People Who like to Eat Dirty
Another comical cook book addition, The Dude Diet: Clean(Ish) Food for People Who like to Eat Dirty, is both a recipe-packed cook book and a pretty amusing read. Whilst diet cook books are not in short supply, this entertaining read takes diets to a whole new level; teaching you the ins and outs of cooking your favorite foods and incorporating a healthy twist.
Written by Serena Wolf, you really can't go far wrong with this witty yet informative cook book. Just learning how to cook? Not to worry, the recipes are easy to follow and quite delicious. Need to mix up your diet and incorporate some healthy foods? This cook book has you covered with some superb ways to eat healthy without compromising on taste. With 125 recipes and a great layout, this cook book is a true must-have.
The Whole Beast: Nose to Tail Eating
A classic title amongst top cook books, The Whole Beast: Nose to Tail Eating, features recipes that sit somewhere between traditional and creative – a great choice for aspiring chefs! Written by Fergus Henderson, the concept of this cook book is all explained in the title, so don't think the author is joking when they say nose to tail eating.
Recipes span from stuffed trotters to bone marrow salad, which, despite what you might think, are incredibly delicious. The Whole Beast: Nose to Tail Eating draws you into the world of out-there cooking, providing you with all the tips you'll need to cook well, but also a push in the direction of the creative side of cooking. If you find yourself stuck with a piece of meat you've not seen or cooked with before, this book most likely has a recipe for it!
Food Truck Road Trip-A Cookbook: More Than 100 Recipes Collected from the Best Street Food Vendors Coast to Coast
The Food Truck Road Trip cook book, written by Kin Pham, Philip Shen, and Terri Phillips, is a goliath of information about everyone's favorite fast food – food truck cuisine. Some of the most delicious and innovative recipes have emerged from the humble food truck, and with this informative cook book, you get access to some of the best around.
The cook book is as diverse as you would expect from an accumulation of outstanding food truck recipes; there's recipes that range from fried chicken and Thai tacos, to grape pizza. Not only does this cook book standout for the diversity of recipes, but also the places the recipes have come from. Food Truck Road Trip-A Cookbook, takes you on a tour to some of American's greatest food truck destinations with more than 100 different recipes to explore.
The New Camp Cookbook: Gourmet Grub for Campers, Road Trippers, and Adventurers
There are some amazing recipes that you can master at home, but sometimes it pays to test out your cooking skills in a whole new setting. Written by Linda Ly, and photographed by Will Taylor, The New Camp Cookbook: Gourmet Grub for Campers, Road Trippers, and Adventurers, is a book that is as informative as it is beautiful. If there was any book that could inspire you to pack up some cooking gear and go camping, it's this one!
Featured in multiple magazines and shows, from Times Magazine to Wine & Food, this cook book introduces you to the real world of outdoor cooking with stunning images and beautiful recipes that are designed to be cooked and enjoyed outside. From interesting takes on street food to some of the best steak you've ever tasted, this is a remarkable cook book that will be right at home in any cook book collection.
Sign Up Now
GET THE VERY BEST OF GEARHUNGRY STRAIGHT TO YOUR INBOX