Best Trail Cameras in 2021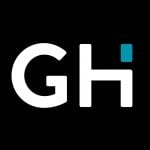 This product guide was written by GearHungry Staff
Last Updated
January 30, 2018
GearHungry Staff
GearHungry Staff posts are a compilation of work by various members of our editorial team. We update old articles regularly to provide you the most current information. You can learn more about our staff
here
.
GearHungry may earn a small commission from affiliate links in this article.
Learn more
The trail camera (sometimes known as a "hunting camera", "remote camera" or "game camera") varies from the travel camera in that it's used to capture remote images, typically but not always of wildlife, either for personal enjoyment, professional use, security purposes or to surmise whether there is trophy game in a certain area. When used for the latter purpose they can save a hunter mountains of time they otherwise would have to spend in a hunting blind, waiting. If you have a cabin in a remote location they can be used as a way to augment its security profile. And of course nature photographers use them to obtain truly candid shots of wildlife. Remote cameras are also sometimes used by sports photographers to capture images from obscure angles. Trail cameras can be triggered by hand, radio, sound or by using the built-in timer.
Trail cameras are capable of taking photos or video and have flash capabilities that typically far surpass those built into the average hand held camera. There is also many a wireless trail camera capable of sending images directly to your smartphone while others offer no-glow infrared photography. With so many different types of trail camera available it can be difficult to determine which ones are worth the money and which are not. So in these trail camera reviews we're going to take a close look at what we consider to be the best trail cameras on the market today.
The Best Trail & Game Camera
Bushnell 16MP HD Essential E3 Trail Camera

The Bushnell Trophy Cam E3 is a robust and dependable wildlife trail camera that produces bright and colorful pictures and is easy to program and operate. It's easy to navigate and simple to setup. Benefiting from an impressively low trigger speed of 0.3 and 1.0 recovery mode, you can easily capture that prey in action, day and night. More images shot means more targeted information to help you hunt smarter.
The durable and robust case design makes it a reliable choice that can withstand the rigors of outdoor use and the elements. There's a sturdy latch fitted, and the batteries and SD card fit well. Featuring a Red Glow IR flash, it shoots clear and deep daytime images and has one of the best night time features of any trail camera you'll find. If you want to shoot video, the Bushnell has a 720p HD video recorder with a detection range of 100ft and will capture 30 seconds of video while any animal is in frame. Overall we'd rate this as being a trustworthy and consistent trail camera that delivers plenty of bang for your buck.
Key Features:
0.3-second trigger speed
16MP high-quality image resolution with automatic day/night sensor
Fast 1-second recovery rate for more picture and fewer blanks
PIR motion-activated sensor with 100ft detection range
One-year battery life for all-season hunting
Specification:
Brand

Bushnell

Model

119837C

Weight

8.3 ounces
Meidase Trail Camera 16MP 1080P

There are plenty of features and benefits that any fan of hunting and outdoors photography will appreciate about this Mediase Trail Camera. Not only does it feature a large, wide aperture to provide a good field of vision, it also captures crisp and clear 16 PM high-resolution images and 1080P HD video. It has excellent night vision to 65ft in total darkness and utilities invisible infrared flash illumination technology. There's a fast 0.2-second trigger and a total 120-degree detection angle.
It's also waterproof and reliable, built with sturdy mechanics and a strong and robust housing that is water, dust, rain, and drop-proof. Capable of reliably performing in a range of environments from deserts to tropical rain forests, providing wildlife and surveillance functions throughout the seasons. It's super easy to set up and operate with a user-friendly UI design and a TV remote style keyboard. There's a built-in LCD color screen so you can directly review, manage, and playback your photos and videos. Other notable features include loop recording, time-lapse setting, password protected operation plus it has a long in-field battery life of up to 6-months.
Key Features:
0.2-second trigger speed
16MP high-quality image resolution with 1080p HD video
Easy to use with TV remote style keyboard
IP66 waterproof plus also dust-proof and drop-proof
Good in-field battery life of 6 months
Specification:
Brand

Meidase

Model

SL122

Weight

1.17 pounds
Browning Strike Force Trail Camera

Browning has a reputation for producing quality trail cameras and the Strike Force HD 850 shouldn't disappoint. It can be programmed to shoot in bursts, delivering rapid-fire and multi-shot images as well as featuring a convenient programmable picture delay. The camera can be either remotely triggered or set to motion detection with an 80ft dynamic range. Experience a high-end image thanks to the 16MP resolution picture quality and excellent videos in 720p HD with crisp audio.
The Strike Force HD is excellent for taking pictures at night and incorporates Zero Blur technology. As long as your game is within a range of 120ft, you will be able to capture clear images even at night. Another excellent user-friendly feature includes Smart IR video functionality so that you can continually record video during the day when game is detected in proximity. We love the sturdy camo casing and compact design which make this a lightweight and undetectable option.
Key Features:
0.4-second trigger speed
16MP high-quality image resolution with Zero Blur night time technology
Compact and lightweight with camo design casing
Smart IR continuous daytime video recording
Produces high-quality 720p HD video with clear sound
Specification:
Brand

Browning Trail Cameras

Model

BTC 5HD 850

Weight

1.23 pounds
Moultrie A-25 Game Camera

If you're new to hunting and want a cost-effective and entry-level trail camera to get you started initially, then this is an excellent option. It's packed with all the features you'd expect from a much more expensive hunting camera including low glow infrared flash, back lit controls, time date photo stamping plus it captures crisp images with a 12MP resolution camera and 720p HD video. The trigger speed is by no means that fastest at .09 seconds, but that's still pretty fast and should ensure that you never miss capturing a shot.
It has a relatively long detection range and flash range both reaching out to 60ft with a good field of vision so that images can be captured day and night. In fact, one of the benefits of this Moultrie camera is that it does strike a good balance between trigger speed and field of vision. If game is moving quickly in range, this trail camera will capture it for you. It's easy to operate and powered by 8 AA batteries which should provide up to 17,000 images before requiring changing. It's dependable, built to last and is an excellent option for beginners and intermediates.
Key Features:
0.9-second trigger speed
12MP high-quality image resolution
Backlit controls with an intuitive, user-friendly interface
Long-range infrared flash and motion detection up to 60ft away
Produces high-quality 720p HD video with clear sound
Specification:
Brand

Moultrie

Model

MCG-13296

Weight

15.5 ounces
Stealth Cam G42 No-Glo Trail Camera




The G42 No-Glo features, as you might imagine from the name, no glow infrared technology that allows you to set up your covert trail cameras and get your shot without spooking the game. With burst mode, delay mode and, perhaps most importantly, time lapse mode you'll get whatever type of image you need and if what you need is video it will also capture that in 720P HD. For the price you'll have a hard time finding a better trail cam than the Stealth G42.
Whether you need time lapse images, a rapid sequence of photos or high def video the Stealth G42 No-Glo Trail Camera is on the job. This is a feature rich trail camera with a variety of pre-programed shooting modes that let you set up quickly and move on confident that the camera won't miss anything. Select 2, 4, 8 or 10MP resolution or 480 or 720P video or set the G42 to create a time lapse montage you can use to accurately determine wildlife traffic in a given area. If you like to take charge of things yourself switch to custom mode and have at it. From the high-quality images to the GPS tagging this is a deer camera serious outdoor enthusiasts are going to love. This is a great gift for photography lovers.
Key Features:
Quiet and unobtrusive camera
10MP high-quality image resolution
Utilizes Black IR technology for No-Glo
Fast and responsive trigger speed
Shot range of up to 100ft
Specification:
Brand

Stealth Cam

Model

B01N1A2NN7

Weight

1.5 lbs
Wildgame Innovations Terra 8 Trail Camera

The clue is in the name when it comes to trail cameras from Wildgame Innovations! The Terra 10 Extreme camera is undoubtedly innovative. If you're looking to capture panoramic shots, then this is a game-changer. You might expect to compromise on quality to receive this kind of advanced functionality, but that's not the case with the Terra 10. While it doesn't have the most megapixels on the market, it still shoots high-quality and crisp 10MP images. It's capable of capturing images as well as video (just 15 seconds worth) both day and night and features a sub-1-second trigger speed.
The Terra 10 Extreme boats a 70ft detection and illumination range thanks to a 21 piece high-intensity LED infrared array. It's a dependable and reliable choice that's easy to set up, and while design-wise it looks a bit dated and resembles something from a cult sci-fi movie when it comes to getting panoramic shots, it can't be beaten.
Key Features:
0.9-second trigger speed
10MP infrared digital scouting camera
21 piece high-intensity infrared LED
True panoramic 360 degree images
Energy-efficient battery lasts for up to one year
Specification:
Brand

Wildgame Innovations

Model

TX10i1-8

Weight

14.1 ounces
Bushnell Trophy Cam 12MP Trail Camera

The Trophy Cam HD E2 from Bushnell is a reliable, robust, and easy to use trail camera that incorporates plenty of top tier features while providing exceptional value for money. Capable of shooting clear, quality photos in 12MP full resolution, you can even capture a shot from as far away as 80 foot. The adjustable PIR sensor can be set to one of three modes, lo, medium as well as high while the auto sensor is also accurate both day and night.
There's a fast trigger function with a speed of sub 0.3 seconds which means that in the multi-image mode you can capture three images at once. Each image is date, day, time, and temperature stamped. Even if you are capturing images at night, the Trophy Cam's hyper night vision mode will ensure that you take sharp and easy to view pictures. This trail camera is also fitted with time-lapse technology and can be set up at preset intervals between one minute and one hour for your added convenience. With impressive one-year battery life, you can also look forward to enjoying season long scouting.
Key Features:
0.3-second trigger speed
12MP infrared digital scouting camera
Impressive 1-year battery life
Hyper night vision ensures sharp after dark imagery
2 x field scan with time-lapse technology at preset intervals
Specification:
Brand

Bushnell

Model

119836C

Weight

8.6 ounces



Moultrie is known for its affordable trail cameras and the A30i from their popular A Series is one of their better value propositions. It's a good trail camera with all of the usual suspects when it comes to features including low glow infrared flash, photo stamping, excellent daytime and adequate night time shot quality and more. Like the other trail cameras in their A Series it's also built like a fortified bunker so if it's rammed by an angry buck it's going to emerge unscathed.
The A-30i Game features the same robust construction of the A-5 and also like the A-5 it will accommodate an SD card up to 32GB. Overall navigation is relatively easy although the fact that it's powered by 8 AA batteries means that it weighs about the same as your hunting boots. That said the LCD screen is of excellent quality and the LED infrared flash and effective motion activation combine to do a good job illuminating and capturing relevant images. If you're a seasoned hunter or a professional nature photographer you'll want a more tripped out trail camera but the A-30i will serve the beginner and intermediate user just fine. You may also be interested in some of the best camera holsters from our list, so check them out.



Browning trail cameras are typically a step or two ahead of the competition so as you might expect the Strike Force HD Trail Camera is a camera we're pretty high on. It features 10MP resolution, fast triggering capability, runs on fewer batteries than similar cameras and offers an array of shooting modes that will capture the images you need; whether those are of wildlife or wild boys attempting to break into your remote cabin in the woods.
The Strike Force from Browning has set the bar pretty high for compact trail cameras and now it's up to the competition to catch up. The Strike Force can be programmed to do 6 or 8 shot bursts, be remotely triggered or motion triggered and can capture up to 2 minutes of true HD video at a time. Sound quality on the video is not professional grade but better than other trail cameras. Setup of the Strike Force is straightforward and the camera doesn't suck the life out of batteries the way some, less efficient cameras can. At the end of the day the variety and quality of images you can capture with the Strike Force make it a market leader for trail cameras.
BoneView Viewer For Apple IPhone & IPad



The BoneView Trail Camera viewer is a horse of a slightly different color. It's not a trail camera in and of itself but it is maybe the best cellular trail camera add on out there. What it does is it allows you to view what you've shot and decide what you want to keep and what you can discard. Just slip the SD card (up to 32GB) from the trail camera into the BoneView and quickly scroll through everything the trail camera has captured since you left. There's no outside Internet or cell phone services required and the whole thing is powered by the battery on your phone.
There's not a lot else to say about the BoneView trail camera SD card reader except that it's likely to become one of your most important pieces of go-to hunting gear in fairly short order. It does what it promises and what it does makes the whole process of determining whether a location is likely to bear fruit must more efficient.
Wildgame Innovations Terra 5 Game



The Wildgame Innovations Terra 5 Trail Camera is the result of more than a decade of refinement on the part of the company. It sports a more refined profile that moves away from the 50s sci-fi look and embraces a more tailored 21st century design ethos. While the 5MP camera isn't going to get anyone very excited the camera as a whole is reliable, durable, easy to setup and use and features a decent flash range and equally decent trigger speed.
This trail camera is not going to set the world on fire but it's a good entry level trail camera that will allow you to test out the medium and improve the quality of your hunt in the process. It would also serve you well as a home surveillance device or as a way to keep an eye on your camp while you're out tracking elk in the high country. The video is not great but can be useful in a general way while the still images are of reasonably high-quality. That said we'd have no hesitation using the Terra 5 trail camera as a stocking stuffer for a budding outdoor enthusiast because for the price you really can't go wrong.
Stealth Cam Megapixel Digital Scouting




Our final trail camera is the Stealth Cam 6MP Digital Scouting Camera. This is another reasonably priced trail camera with some practical features that allow you to effectively capture all the high-quality images you need to determine if a location is likely to bear fruit. While the 6MP sensor isn't the largest around the camera makes the most of it with the high performance LED IR emitter, burst mode capable of firing off 6 images in quick succession and easy setup. It's a modest step up from some of the 5MP trail cameras reviewed above.
The Stealth Cam 6MP Digital Scouting Camera boasts a few upgrades over the previous model but it's limited to a degree by the relatively skimpy sensor, the fact that it can only accommodate a 16GB SD card and the fact that the videos aren't much better than they were before. That said, it does get enough things right to warrant recommendation as an entry level trail camera; maybe even one of the best entry level trail cameras. It's reliable, produces great looking photos in daylight (even the videos look pretty good in daylight), is easy to program and has the ability to download photos and videos via its USB connection. All that for less than 100 bucks. A pretty good trail camera all around.
Trail Camera Buying Guide and FAQs
Before you go ahead and purchase one of our best trail camera product recommendations, we suggest that you consider some of these essential features and useful added extras.
Field Of Vision - How important are depth and width? Do you want to be able to capture long and wide shots? If so, then you need to consider not just the range in terms of depth but also what side angle shots the lens will accommodate. There are fully panoramic camera options, but these may not have as impressive a range. So weigh up what's most important to you according to your usual hunting conditions so that you can purchase a trail camera that strikes the right balance.
Night Vision - The ability to capture videos and images at night could be an essential feature for you, especially if you prefer to hunt at night or in low light conditions. The trade-off here is that you need a camera that allows you to capture images at night, but that won't have such a bright flash that it ends up scaring away the local wildlife. Choose the LED carefully and look for a camera fitted with infrared technology if you want night vision without spooking the game. These cameras tend to feature panels that light up rather than a sudden flashing bulb effect and tend to be triggered by movement and heat.
Megapixels - If you're familiar with cameras of any description, not just trail cameras, you will appreciate the importance of megapixels. The higher the megapixels, the sharper, clearer, and more defined the picture quality will be. Clearly, if you are a wildlife photographer, this is going to be far more critical than if you are using a trail camera for hunting purposes to simply locate your game. However, even if you are hunting, you do need the pictures to be clear enough so that you discern what it is that you're looking at.
Trigger - The faster the trigger speed, the more images your camera will shoot in quick succession, and the more likelihood you have of capturing any creature that passes in front of your camera. The faster the camera operates, the better clarity you should enjoy. You want to ensure that if an animal does pass directly in front of your camera, that the trigger detects the movement and automatically fires. There are some highly impressive trail cameras out there with advanced technology that enables the trigger to be deployed in well under a second.
Durability - If you're going for an outdoor hunting camera, then you'd best make sure that it's weatherproof and animal proof too! Hunting creatures are prone to aggressive behavior, and they won't care how much you've spent on your new camera! Do yourself and your wallet a favor by investing in a trail camera that's sturdy, reliable, and can withstand all the riggers thrown it's way. It may even be you who unwittingly misses your shot and fires at your camera by mistake.
Battery - The longer the battery life, the better as it's one less thing to worry about. You don't really want to be working about recharging batteries and packing spares. The great news is that since many trail cameras feature LED's they tend to last much longer with many batteries being suitable for a whole year and definitely long enough to see you through hunting season.

Trail Cameras FAQ
Q: What is a Trail Camera?
A: A trail camera, or game camera as it's referred to by certain manufacturers, is a ruggedly designed camera especially for use outdoors. Primarily used by either wildlife photographers or hunters to facilitate the hunt and by making the location of wildlife that much easier. Due to their robust and weatherproof nature, some customers do also use trail cameras for securing and monitoring purposes.
Q: How Far Do Trail Camera's Work?
A: It totally depends upon the make and model that you have purchased, but most trail cameras should at the very least have an operating range of 50ft up to 100ft. The real range, of course, will be affected by the conditions, and if there is a lot of thick brush and undergrowth where you are hunting the workable distance will be reduced.
Q: Where Should I Set Up My Trail Camera?
A: There's plenty of contention within the hunting fraternity on this point, but as a general rule of thumb, 3 to 5 feet off the ground is a sensible height. Alternatively, you could try going to 7 feet and angling the camera downwards. In terms of location, try and find a spot in the wild where you know wildlife are frequently active, so you have an excellent chance of capturing some interesting shots.
Sign Up Now
GET THE VERY BEST OF GEARHUNGRY STRAIGHT TO YOUR INBOX