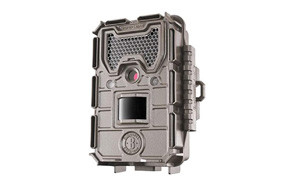 Bushnell 16MP HD Essential E3 Trail Camera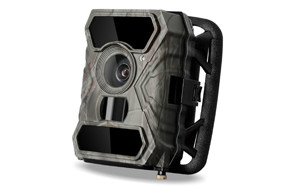 LDesign Waterproof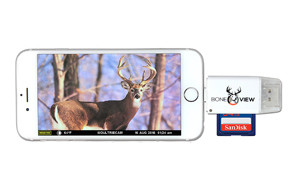 BoneView Viewer For Apple IPhone & IPad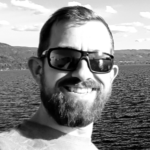 The trail camera (sometimes known as a "hunting camera", "remote camera" or "game camera") varies from the travel camera in that it's used to capture remote images, typically but not always of wildlife, either for personal enjoyment, professional use, security purposes or to surmise whether there is trophy game in a certain area. When used for the latter purpose they can save a hunter mountains of time they otherwise would have to spend in a hunting blind, waiting. If you have a cabin in a remote location they can be used as a way to augment its security profile. And of course nature photographers use them to obtain truly candid shots of wildlife. Remote cameras are also sometimes used by sports photographers to capture images from obscure angles. Trail cameras can be triggered by hand, radio, sound or by using the built-in timer.
Trail cameras are capable of taking photos or video and have flash capabilities that typically far surpass those built into the average hand held camera. There is also many a wireless trail camera capable of sending images directly to your smartphone while others offer no-glow infrared photography. With so many different types of trail camera available it can be difficult to determine which ones are worth the money and which are not. So in these trail camera reviews we're going to take a close look at what we consider to be the best trail cameras on the market today.
The Best Trail & Game Camera
Trail Camera Buying Guide and FAQs
Before you go ahead and purchase one of our best trail camera product recommendations, we suggest that you consider some of these essential features and useful added extras.
Field Of Vision - How important are depth and width? Do you want to be able to capture long and wide shots? If so, then you need to consider not just the range in terms of depth but also what side angle shots the lens will accommodate. There are fully panoramic camera options, but these may not have as impressive a range. So weigh up what's most important to you according to your usual hunting conditions so that you can purchase a trail camera that strikes the right balance.
Night Vision - The ability to capture videos and images at night could be an essential feature for you, especially if you prefer to hunt at night or in low light conditions. The trade-off here is that you need a camera that allows you to capture images at night, but that won't have such a bright flash that it ends up scaring away the local wildlife. Choose the LED carefully and look for a camera fitted with infrared technology if you want night vision without spooking the game. These cameras tend to feature panels that light up rather than a sudden flashing bulb effect and tend to be triggered by movement and heat.
Megapixels - If you're familiar with cameras of any description, not just trail cameras, you will appreciate the importance of megapixels. The higher the megapixels, the sharper, clearer, and more defined the picture quality will be. Clearly, if you are a wildlife photographer, this is going to be far more critical than if you are using a trail camera for hunting purposes to simply locate your game. However, even if you are hunting, you do need the pictures to be clear enough so that you discern what it is that you're looking at.
Trigger - The faster the trigger speed, the more images your camera will shoot in quick succession, and the more likelihood you have of capturing any creature that passes in front of your camera. The faster the camera operates, the better clarity you should enjoy. You want to ensure that if an animal does pass directly in front of your camera, that the trigger detects the movement and automatically fires. There are some highly impressive trail cameras out there with advanced technology that enables the trigger to be deployed in well under a second.
Durability - If you're going for an outdoor hunting camera, then you'd best make sure that it's weatherproof and animal proof too! Hunting creatures are prone to aggressive behavior, and they won't care how much you've spent on your new camera! Do yourself and your wallet a favor by investing in a trail camera that's sturdy, reliable, and can withstand all the riggers thrown it's way. It may even be you who unwittingly misses your shot and fires at your camera by mistake.
Battery - The longer the battery life, the better as it's one less thing to worry about. You don't really want to be working about recharging batteries and packing spares. The great news is that since many trail cameras feature LED's they tend to last much longer with many batteries being suitable for a whole year and definitely long enough to see you through hunting season.

Trail Cameras FAQ
Q: What is a Trail Camera?
A: A trail camera, or game camera as it's referred to by certain manufacturers, is a ruggedly designed camera especially for use outdoors. Primarily used by either wildlife photographers or hunters to facilitate the hunt and by making the location of wildlife that much easier. Due to their robust and weatherproof nature, some customers do also use trail cameras for securing and monitoring purposes.
Q: How Far Do Trail Camera's Work?
A: It totally depends upon the make and model that you have purchased, but most trail cameras should at the very least have an operating range of 50ft up to 100ft. The real range, of course, will be affected by the conditions, and if there is a lot of thick brush and undergrowth where you are hunting the workable distance will be reduced.
Q: Where Should I Set Up My Trail Camera?
A: There's plenty of contention within the hunting fraternity on this point, but as a general rule of thumb, 3 to 5 feet off the ground is a sensible height. Alternatively, you could try going to 7 feet and angling the camera downwards. In terms of location, try and find a spot in the wild where you know wildlife are frequently active, so you have an excellent chance of capturing some interesting shots.