Best Cooking Tripods In 2022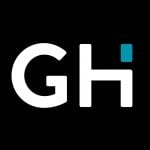 This product guide was written by GearHungry Staff
Last Updated
May 29, 2020
GearHungry Staff
GearHungry Staff posts are a compilation of work by various members of our editorial team. We update old articles regularly to provide you the most current information. You can learn more about our staff
here
.
GearHungry may earn a small commission from affiliate links in this article.
Learn more
What can be better than cooking a delicious stew over the campfire? Burning wood aromas and that unmistakable smoky flavor of food cooked slowly while camping have no rivals. But to achieve your goal, you need more than high-quality ingredients, wood chips, and coal. You need gear. Such as a cast-iron Dutch oven and a sturdy tripod. When it comes to the latter, the market is truly full of choices. But do they all live up to expectations? Unfortunately not. If you don't want it to break half-way through cooking, causing you to lose all the deliciousness in the pot, you should make sure the one you get is sturdy and durable. To make things easy, we put together this list of best cooking tripods. Check it out to find the right one for your outing.
The Best Cooking Tripod
Stansport Cast Iron Cooking Tripod For Campfire Cooking
Stansport is one of the most renowned brands for camping gear and accessories, so it doesn't come as a surprise that our best choice comes from the brand. This Cast Iron Camping Tripod For Outdoor Campfire Cooking is built to last and is sturdy enough to hold Dutch ovens, as well as cast iron coffee or teapots. An essential accessory for your outdoor kitchen, the tripod boast a stable design and outstanding balance on all kinds of terrains. Set up is a breeze, too, while the sturdy steel construction gives you all the confidence to hang heavy cookware.
Not only the durable cast iron poles will withstand the test of time, but the nickel-plated chain with S hook is also built to last. Weighing only 13 pounds and foldable, the tripod is also easy to pack and carry. No doubt, all that you need for seamless over the fire cooking for yourself, your friends, or the extended family.
Key Features:
Nickel plated S hook
Durable chain
Three-legged design
Compact folding for storage and transport
Versatile application
Specification:
Brand

Stansport

Model

15997

Weight

13 Pounds
Lodge 5TP2 Tall Boy Cooking Tripod
The Lodge 5TP2 Tall Boy Tripod might look flimsy at first glance, but the truth is that it can serve you well for a long time. It's not made of iron as our top pick, yet it still boasts an all-steel construction that resists elements as well as high temperatures. The powder coating on the legs doesn't peel or crack due to exposure to fire, so you can use it seamlessly without worrying about durability.
It comes in multiple variants, including a shorter 45-inch one, a 60-inch tripod, as well as a height-adjustable one. For the purpose of this review, we tested the 60-inch Tall Boy that really stands tall and mighty. Ideal to use as a slow cooker, this model comes with a 36-inch chain designed to keep the cookware at just the right height. The chain is adjustable, so you can easily lower or raise the Dutch oven for various cooking needs. It doesn't come with an S hook at the end of the chain, but that's not truly a problem, as you can easily find them in most camping or homeware shops. Slightly more expensive than similar tripods, but built to last, it will surely serve you well season after season.
Key Features:
3 sizes
Durable galvanized chain
All steel construction
High-temp black finish
Stable for outdoor cooking
Specification:
Brand

Lodge

Model

5TP2

Weight

11.43 Pounds
Camp Chef Dutch Oven Cooking Tripod
One thing that makes tall cooking tripods stand out is the full adjustability they offer. You can use such a tripod to place the pot near the fire, or higher up, achieving both fast or slow cooking, depending on what's in the pot. Camp Chefs seems to know this, proposing this 51-Inch Tall Dutch Oven Tripod. It's made from heavy-duty cast iron and comes with a tough chain. S hooks make it easy to adjust the chain length to suit all your needs, and the tripod is also compatible with all classic Dutch ovens.
While it doesn't come with a grill grate, you can add one if you don't want to bring a separate camping grill. What we truly like is how easy it is to carry this tripod. It's not the lightest out there but comes with a convenient tote bag for easier hauling.
Key Features:
Heavy duty cast iron frame
Old-fashioned cooking style
Foldable
51-inch tall tripod
Adjustable heavy duty chain
Specification:
Brand

Camp Chef

Model

TRIPOD

Weight

9.1 Pounds
Sunnydaze Tripod Grilling Set
Similar to the Coleman, the Sunnydaze Tripod Grilling Set is another great choice for seamless summer fun into the outdoors. Consisting of sturdy legs, chain, and a grill grate, you can use it for preparing juicy burgers and steaks, but also for boiling water for your coffee or tea or hold a soup pot. The tripod stands 55 inches tall and comes with a length-adjustable chain that enhances temperature control.
We particularly like the fact that the chain is removable, so you can also use the tripod with an S-hook chain to hold a Dutch oven over the fire or to hold a lantern to illuminate your camping area. Besides the functional design of the frame, the grate is also as functional as it gets. Not only can it provide proper support for your pots and skillets; boasting a 22-inch diameter, it has a weight capacity of 20 pounds. You can use it for cooking over 10 burgers at a time, grill sausages, or turn into a camp table. Furthermore, lateral handles on the grate even allow you to use it as a serving tray. All components are made from the highest quality materials, are resistant and durable. Furthermore, the set is backed by a 1-year warranty, so you can buy in all peace of mind.
Key Features:
55-inch tall tripod
There is a 34-inch clearance from leg to leg
Height adjustable chain with grate
20-pound weight capacity
Multifunctional use
Tripod and grate are made from heavy-duty, heat-resistant steel
Specification:
Brand

Sunnydaze

Model

1506-TP22

Weight

7.6 Pounds
Solo Stove Aluminum Tripod With Adjustable Hang Chain
Perhaps the first thing you'll learn on your first backpacking trip is that the weight of your gear can really make a difference between a pleasant trip and a daunting one. But you don't have to give up the pleasures of over the fire cooking just because you love to hike. All you need is lightweight equipment, and this Solo Stove Aluminum Tripod fits seamlessly into the lightweight camping gear category. It doesn't come as a surprise that aluminum is indeed lighter than cast iron or steel. What impresses is the durability of a product that weighs under 1.5 pounds. At only 19 ounces, this tripod can seamlessly hold heavier Dutch ovens and pots, providing you with all-round backpacking experience.
Besides the sturdy frame and telescopic legs, the tripod also comes with a convenient, length-adjustable chain with S hook. Hanging cookware over the fire is a breeze, and you can even replace the provided chain with one with a grill grate, should you want to. To enhance your outdoor cooking experience, even more, you can even invest in a set of Solo Stove pots designed specifically to be used with this tripod. All in all, an excellent choice for hikers, backpackers, as well as car campers. And to have a nice cold drink with your meal, make sure to check out our list of the best coolers for camping as well.
Key Features:
Ultra-lightweight aluminum construction
Adjustable hang chain with hook included
Impressive stability
Collapsible legs for easy transport
Compatible with a range of Solo Stove outdoor cooking pots
Specification:
Brand

Solo Stove

Model

BEJKMRS4

Weight

19 Ounces
Coghlan's Tri-Pod Grill and Lantern Hanger
If you like the tripod grill and lantern hanger idea, another noteworthy model comes from Coghlan's. Similar to the models above, this Tri-Pod Grill and Lantern Hanger is easy to set up over the campfire and features a 17-inch grill that offers enough space for loads of burgers and sausages. It's an excellent choice for backyard fun or camping with a larger gang. When cooking's over, you can use it for hanging a camping lantern, just as you would with the Coleman.
In terms of construction and quality, the tripod is made from heavy-duty, galvanized steel and comes with shock-corded legs that collapse flat for easier storage and transport. Despite its steel construction, the unit is very lightweight. It only adds 1 pound of a burden to your camping gear – a feature that also makes it perfect for backpacking. Obviously, steel is stronger than aluminum, so you can expect it to withstand loads up to 30 pounds. The removable chain gives you the possibility to use it with the included grill grate, a Dutch oven, or percolator. No doubt, a versatile item to add to your outdoor kitchen.
Key Features:
Durable stainless steel construction
Collapsible legs
Lightweight and easy to transport
30 pounds load capacity
Chromed finish enhances aesthetics
Easy to clean and maintain
Specification:
Brand

Coghlan's

Model

9340

Weight

1 Pound
Texsport Campfire Cooking Dutch Oven Tripod and Lantern Hanger
Ending our rundown of best cooking tripods, the Texsport Campfire Cooking Dutch Oven Tripod and Lantern Hanger combines the benefits of a standard tripod with those of a lantern hanger. Multifunctional, it boasts a sturdy forged iron construction. It's not as tall as other similar tripods, but that makes it perfect for fast cooking. Indeed, the legs stand 42.5 inches high, allowing you to boil water and cook in a breeze. As you could expect from a cooking tripod, the unit comes with an adjustable chain with S hook at its end.
The chain can be replaced with a chain and grate combo, or even removed completely if you only need lantern support. No matter your choice, the tripod will undeniably live up to expectations, and despite the iron construction, it's not prone to be damaged by rust or corrosion. Make sure to bring some top camping utensils and enjoy your meal!
Key Features:
Forged iron, 42.5-inch tall tripod
Comes with 26-inch, heavy-duty chain
Sturdy and stable design
Resists rust and corrosion
Lightweight enough for easy transport
Folds for easier storage
Specification:
Brand

Texsport

Model

15109

Weight

7.4 Pounds
Coleman has always known how to stand out from the crowd, managing to add innovation to even the simplest things. Thus, you shouldn't be too surprised by this multifunctional tripod grill and lantern hanger that can be used to cook food, hold your items, and even light up the campsite. Designed to feed larger crowds, Coleman Tripod Grill and Lantern Hanger comes with heavy-duty, galvanized steel legs and a 17-inch diameter grill grate. An adjustable chain allows you to move the grate closer or farther from the fire so that you can achieve the level of cooking desired. Obviously, the grate is large enough to hold up to 12 burgers at a time, and also offers you the perfect place for grilling juicy steaks and vegetables.
When the cooking's over, simply clean the grate and legs, and turn the tripod into a nice outdoor lantern. Once cleaned, the grate can double as an ad-hoc table, too, so you don't need to bring a folding table, proving that you can truly use this piece of gear in endless ways. Before heading back home, simply operate the convenient shock-cord to collapse the legs, for super-easy transport and storage. The tripod only weighs 5 pounds, so it's an excellent choice for car camping and backpacking alike.
Key Features:
Heavy-duty galvanized steel construction
17-inch diameter grill grate
Suitable for Dutch Ovens
Multiple uses
Collapsible legs for easy portability
Lightweight and easy to carry
Specification:
Brand

Coleman

Model

2000016537

Weight

5.1 Pounds
Cooking Tripod Buying Guide & FAQ
Features To Look For In Cooking Tripods
Finding the best cooking tripod is far from easy. Besides subjective considerations, there are also a few objective features you must check before buying. Here are the most important features to look for in cooking tripods.
Material – the most important thing to check in tripods for cooking is the material they're made from. Typically, you can choose from cast or forged iron, steel, and aluminum. Cast iron is perhaps your best bet when it comes to getting heavy-duty outdoor cooking tripods. This material is sturdy and long-lasting, but you'll have to move it indoors when it rains. Furthermore, iron is also heavy, so not a great option for backpackers.
Car campers and backpackers alike praise the quality of steel tripods. They are lighter than iron but still sturdy and durable. Most steel tripods are powder coated and resist elements as well as high heat.
Aluminum is a great choice if you're mostly looking for a backpacking tripod. However, these outdoor cooking tripods are not as durable as their steel or cast iron counterparts.
Size – Tripods for cooking on campfires should have a height of at least 50 inches and come with adjustable chain unless you want to dig a fire pit. A shorter tripod could also be a great choice if the foods you plan to cook need higher heat, and you don't mind the Dutch oven coming in direct contact with the flame.
Ease of Use – If you don't want to spend hours setting up your campfire cooking tripod, go for a model that's intuitive to assemble. All products featured in the list above can be set up in seconds, and are very easy to break down for easier storage and transport when cooking is over.
Adjustability – There are a variety of foods you can cook over the campfire, from grilled meat and vegetables to stews, one-pot meals, and soups, to name just a few. Chances are these foods require different cooking temperatures. So, if you don't want to burn your food – or eat improperly cooked food – make sure the tripod you like comes with an adjustable chain. This feature will allow you to set the pot lower or higher, depending on the food being cooked and your preference.

Cooking Tripod FAQ
Q: What is a cooking tripod?
A: A cooking tripod is a piece of outdoor cooking gear designed to hold a hanging chain with a Dutch oven attached at its end. This method of cooking has been used since the dawns of time and is popular thanks to the flavorful food it produces. Some cooking tripods hold a grill grate instead of hook and chain combo, eliminating the need of carrying a grill with you when camping.
Q: How do I use a cooking tripod?
A: Using a cooking tripod is very easy. Simply assemble the legs as instructed by the manufacturer, and place it over a campfire or fire pit. At this stage, hang the chain at the desired height, attach the S hook to the chain, and place your Dutch oven or pot over the fire. That's it. Now, wait for your food to be cooked, and don't forget to stir every now and then, to prevent food from sticking to the pot.
Q: What is the best cooking tripod to buy?
A: It really depends on your camp style and preference. Backpackers might do just fine with a lightweight, aluminum cooking tripod. If you're cooking for a larger gang, go for a cast iron or steel one that can hold at least 30 pounds of load. If you'd rather grill some meat rather than cook a soup or stew, a tripod with grill grate is undeniably the best cooking tripod for you. All you have to do is check the list above and find the one that truly suits your needs.
Sign Up Now
GET THE VERY BEST OF GEARHUNGRY STRAIGHT TO YOUR INBOX