Last updated:
21 Aug 2020
11 Best Hunting Binoculars (Review) in 2021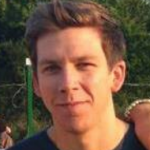 This product guide was written by Jordan Carter
Published
January 29, 2018
If you're hunting with a crossbow, you know how important stealth can be. Hunting binoculars are far from children's toys—they're tactical gear that can either make or break your trip. Pair a great set of binoculars with your knowledge of your prey, and you'll have the element of surprise fully in your grasp. Any hunter, whether you use live ammunition, snares, or stealthier means, can benefit from having a great pair of high-quality hunting binoculars slung around their neck.
The Best Hunting Binoculars
Hunting Binoculars Buyers Guide and FAQs
When most people think of binoculars, they don't realize just how many different features go into making a proper selection. No two pairs are made the same, and it's for that reason that we're dissecting every little tidbit about hunting binoculars to assess exactly what you will need when going on a quest to find the perfect ones.

Q: What Are Binoculars And How Do They Work?
A: Binoculars give you a clear, crisp image of the horizon—at least they're supposed to. When you purchase a standard pair of binoculars, you inevitably end up with low-grade materials and a "one-size-fits-all" mentality. Truth be told, hunting binoculars can function as any other type of binoculars for sightseeing, birdwatching, and planning your family trips. Hunting binoculars focus on more of the key features that we often don't realize are paramount.
Picture two telescopes connected by a bridge, and then make them handheld. That's what every pair of binoculars are. But the catch is the science behind it, and understanding how we're able to magnify objects and animals from over a mile away (depending on what pair of binoculars you actually purchase).
Light rays travel from distant objects, which are basically constant reflections from light hitting just about anything, and the way that light bends through the air. This process is called refraction. When those rays travel through the lens of your binoculars, the convex lenses, you're able to see a magnified version of whatever you're trying to look at. Sounds simple, but it really isn't.
Your binoculars have four lenses in total. Two on each side. No matter what, they're not perfectly straight. There's a certain way they bend to catch refraction. Looking through one, and then through the other, allows us to see enlarged images. The different between different types of magnification depends on how far the lenses are distanced apart, which can be controlled with center dials.
Factors When Choosing Binoculars
Though binoculars seem like simple devices, since they've been around for ages, they have a lot more to consider than you might think. We're about to delve into the three single most important factors of purchasing a pair of binoculars.
Lenses - The entire point of binoculars is to magnify those objects, animals, or people on the horizon. Do so with ease and enjoy the full benefits, but beware: low-grade lenses destroy the entire purpose. Waterproofing, fog proofing, and all of those little fixings are great, but they don't matter if you can't lay eyes on your target.
Chassis - Lenses are top priority, but why would you put diamond studs in a tattered suit's cuffs? The material that makes up the rest of your binoculars is definitely important. You'll be out in the wilderness for hours or days on end, and with all that gear, you're subject to drop some of your equipment. When you have a strong material backing the chassis, you'll be in the clear.
Waterproof And Fog Proof Coating
This is essential for two reasons.
You can't look through fogged-up lenses. It's going to nullify the entire point of bringing binoculars with you.
Most of the time, these are also reflection-proof, which is beyond essential for not scaring your prey. If you angle yourself just right, a shine can alert a doe drinking from a pond, and send them running.
Q: What Do The Numbers Mean?
A: Plain and simple, they directly refer to the magnification feature. The number symbolizes how many times that image is doubled in visibility. So if it's at an 8, that means the image is 8 times closer than it is in reality. This allows you to properly plan out how far away you are from your target, and plan your hunting trips more effectively without getting lost.

Q: What Size Lens Should I Buy?
A: Your lenses directly deal with how magnified the images you're looking at will appear. To know what size lenses you should be looking at, you first need to understand what size you're looking for. There are different (full or otherwise) sizes of binoculars, where some are crafted specifically for children to use, and others for use across the board—no age or size restrictions. You'll need to take a few factors into consideration when deciding what lens size is going to be right for you.
Are you planning to use these for hunting, or something else?
It's no secret that hunting binoculars are far superior than standard binoculars. They are customizable, and often times, come with more features than standard pairs. If you're going to be hunting specific types of game, look up to see their habits, and determine if you'll be viewing them from a mile away, or a hundred feet away.
Do you have any vision problems?
The same way that glasses work, we see a certain strain on our eyes from not using the correct lenses on our binoculars. If you use glasses or contacts, then you're going to be sensitive to binoculars, and might even get headaches from extended use. In descriptions, you'll see different bits about the eyecups or how your eyes are affected. Those aren't described with vision-impairment in mind.
Are you clumsy?
It may sound like a silly question, but with all the abrasive materials out in the wilderness, dropping your binoculars can lead to irritating scratches if you purchase cheap lenses. If they're made with durable material that are mostly scratch-resistant, then you're in the clear.
The best!
Gear, gadgets & stuff for men
Straight to your inbox