Best Hunting Binoculars in 2022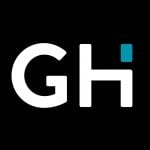 This product guide was written by GearHungry Staff
Last Updated
January 29, 2018
GearHungry Staff
GearHungry Staff posts are a compilation of work by various members of our editorial team. We update old articles regularly to provide you the most current information. You can learn more about our staff
here
.
GearHungry may earn a small commission from affiliate links in this article.
Learn more
If you're hunting with a crossbow, you know how important stealth can be. Hunting binoculars are far from children's toys—they're tactical gear that can either make or break your trip. Pair a great set of binoculars with your knowledge of your prey, and you'll have the element of surprise fully in your grasp. Any hunter, whether you use live ammunition, snares, or stealthier means, can benefit from having a great pair of high-quality hunting binoculars slung around their neck.
The Best Hunting Binoculars
Bushnell Powerview Roof Prism Hunting Binoculars
We start off with the best of the best—Bushnell's Powerview is going to give you everything you need in a set of hunting binoculars. You only have to lug around seven ounces with this lightweight set, and you get one of the most useful components in any set of hunting binoculars on the market—multicoated optics. You won't have a glare or shine come through your lens, blinding you and flashing to your prey. You get clear, bright imagery all the way through.
This is Bushnell's premier lineup of binocular models, so you get the best of their best from years of experience, and tried-and-true procedures. You can customize your binoculars accordingly, depending on your specifications, and utilize the non-slip rubber grip to absorb any and all shock.
While this set of binoculars isn't specifically camouflage ready, the exterior design is a blend of military desert camo and woodland camo, giving you a unique hybrid design. This is optimal for stealthily viewing prey from over a mound of dirt or small hill, and is more likely to blend in with the ground than trees and foliage. If you want the recording option, too, make sure to check out these quality digital camera binoculars everyone is raving about at the moment.
This model is especially great for the 8X zoom function. No matter how far away your prey is, you'll be able to pinpoint them
Non-slip rubber absorbs just about all shock from travel and use
The glass is not waterproof, nor fog proof. If you're hunting whitetail deer, which are more active in light rain, you'll have difficulty using these binoculars
These will not adapt to a tripod
Bushnell Legend Ultra HD Hunting Binoculars
Get geared-up for some of the most intricate woodland camo you will ever feast your eyes on. Don't set these down next to a stump, or on the ground at the campsite. You might have a hard time finding them again. With a massively awesome 10X magnification feature, you'll be able to see farther than you'll need to actually hunt down game, and line up a clean shot.
Bushnell Legend Ultra HD are also insanely waterproof. What do we mean by that? Your lens won't fog up, or even retain a single drop of water. It's known that whitetail deer—the most hunted game in America—comes out during lightly rainy weather. When you're scouting for game, don't get stuck with fogged-up binoculars. Apart from the waterproof rating, you get a wider than normal field of view. There's much less time spent pivoting your head like a rotating turret, and more time actually zoning-in on your prey.
Everyone always feels better when they buy domestically. This product is completely manufacturer and assembled in the United States, and also comes in tactical black if you're not a fan of camouflage. In some instances, the black model may save you a few dollars.
RainGuard JD water repellent lens
Extensive and intricate camouflage
Soft touch grips can feel slicked when wet
10X magnification leaves user feeling disoriented
Vortex Optics Viper HD Hunting Binoculars
Just when you thought reality couldn't be augmented with HD, Vortex went ahead and made their newest and best line of hunting binoculars. When you look through the low-dispersion glass, the images coming through on the other end are actually crisper, and clearer than staring with the naked eye. It's the whole reason why we're purchasing hunting binoculars in the first place—enhancing what's in front of us, so we can see clearly, and from a distance.
It's not just the HD imagery that earn Vortex such a high rating among users. While the price tag is daunting, the benefits greatly outweigh any skepticism. You get one of the most intense warranties you'll ever get on any product in your life. Without any registration or questions asked, you can return these to the manufacturer during your unconditional lifetime warranty, and receive a brand new pair. Vortex puts a lot of stock in this model, and it hasn't failed them—or us—yet.
Vortex comes with one of the best waterproof ratings of any hunting binoculars on the market, and users across the board agree—their Vortex binocular pairs are still as good as when they pulled them out of the box after purchase. Drop them, scrape them up, it doesn't matter: they'll still perform the exact same way. It takes a lot of force to damage this pair of binoculars.
Prevent your binoculars from being tattered with O-ring seals
Sleek design with optimal performance; the perfect pair
Neck strap is awkward and uncomfortable
Vortex Optics Diamondback
Sporting their unconditional lifetime warranty once again, you get an excellent pair of binoculars from Vortex. With the zoom and corrected prisms alone, you're already looking at a great product, but they take it further than that. The objective lens has a great diameter, and the waterproof/fog proof protection that Vortex is also famous for, makes another appearance in this premier set.
The design is cognizant of military-issued binoculars, with a reddish tint to the lenses. Optics Diamondback comes complete with a carrying case and rubber armor for extreme grip. Even if you do manage to drop these, the waterproof rating covers most of the entire device. In a muddy puddle? Pull it out, shake it off, and you're good to rock and roll. Vortex is one of the leaders in binocular models for a reason.
Vortex often designs models with some of the best enhancement capabilities on the market, and this model doesn't disappoint us in the least. You'll be able to see everything in stunning clarity, which is the whole reason you're looking to purchase hunting binoculars in the first place. What's interesting about these lenses is that with such definition, tiny scratches don't impair your vision through them, no matter what.
Excellent waterproof feature
Super durable lenses
Rubber grips leave something to be desired; with a waterproofing all around an entire pair of binoculars, it's not uncommon to see the grips fail
Bushnell Waterproof Binoculars
We know that Bushnell is one of the premier, top brand names for binoculars, and their models never fail to impress. This one comes as a more cost-effective approach to a great set of hunting binoculars, allowing for stunning HD clarity and a great grip, despite the fact that 100% waterproof coatings often make it a bit slippery. This is a pair of hunting binoculars you'll feel proud to have hanging around your neck. Lightweight, yet heavy enough so that you actually know that they're there.
10X magnification allows you to lock-in on your prey no matter where they are, and the adjustment knob in the center makes it easy to customize your view no matter what your requirements are. With the ease and comfortability of these binoculars, your eyes won't feel strained after continuously scanning the horizon for your prey. Even the carry strap makes everything easier, actually being a plus to this model, whereas a lot of straps end up being irritable.
After testing these ourselves, a clumsy, unnamed member of our staff dropped these on concrete. While it's not a feature, it should be noted that even for a cost-effective model, they really did a great job at making the actual chassis of this product extremely durable, and ready for anything.
10X magnification outclasses all other binoculars
Grips are effective
Set does not come in camouflage, making it a little less optimized for hunting
G4Free Compact Binoculars
G4Free Compact Binoculars definitely take the cake for one of the funkiest-looking sets of binoculars. You get super high-powered field surveillance with the most cost-effective model on our list. These really focus on saving space with a minimalist exterior design, all while keeping the necessary functions (such as a central adjuster knob) from and center. If you're taking the kids hunting and they're just getting used to various types of equipment, this is a great introductory pair of binoculars that can get their feet wet without breaking the bank. Save the more expensive models for when they get serious.
These are a great use for anyone. If you're on a budget, but really want to gear up to go hunting, these are the perfect companion. You get great water resistance for the price, though be careful not to submerge in water. With up to 12X magnification and HD view, you'll be shocked at the price. You also get bonus accessories with this model, such as a cleaning cloth, carrying case, and a hand strap for easy carry.
With this model in particular, adjusting the center knob is going to make the difference between getting the most out of this, or being upset with how it performs. While the set is great, it is a bit touchier than most sets of binoculars, so you'll want to keep that in consideration while trying to maneuver the design.
Amazing price for a quality set of binoculars
HD quality is stunning for a minimalist pair
Adjustment knob is touchy, and frustrating for inexperienced users
USCAMEL Binoculars Compact
High-grade binoculars, specifically designed for hunting, and under a hundred bucks? Yeah. We thought of that, too. You're on a budget, but you need an ace in place to get the most out of your hunting excursion. Put the USCAMEL set of Military HD binoculars up your sleeve, and spot your targets from a thousand yards away. Before they even know you're there, you'll already have a lock on their position.
The chassis is extremely durable, crafted of magnesium alloy, and built to last. This is one pair of binoculars you'll be able to keep in your arsenal for years to come. With an ultrawide field of view (up to 1,000 yards,) you'll be able to spot prey from football fields away, and plan your hunt accordingly. The binoculars themselves come in at about a pound-and-a-half, making them heavy enough to remind you that they are there, without weighing you down or chafing your neck from the strap.
Fantastic prism system for easy adjustments
Extensive view; up to 1,000 yards
Magnification takes a while to adjust
Nikon Trailblazer Hunting Binoculars
Nikon's been known for their premier lenses, but they never applied them to binoculars. These are some of the best lens crafters on the planet, and they're utilizing their knowledge to bring you these cost-effective, waterproof and fog proof binoculars. With eco-glass surrounding your lenses and eco-glass prisms, you'll be able to see stunningly clear images of your prey in the wild.
These are also the perfect pair for birdwatching and to take on vacation. With their primary focus being centered around hunting, you get a jet-black design that's great on the eyes, but not particularly stealthy against your prey. Excellent zoom and a lightweight design make this an essential product to anyone who's looking to get introduced to hunting binoculars for regular use. This set of binoculars is compared to military-grade, and doesn't disappoint. Users across the board agree: this is some of the best money they've ever spent on their hunting equipment.
Waterproof and fog proof
Magnificent zoom feature
Cannot use with a tripod
Zoom is great, but easy to be shaky with
Bushnell Trophy Binoculars
Bushnell's always leading the pack with hunting-style binoculars, and there's no exception to the rule here. With their excellent camouflage and fantastic waterproof capabilities, they hit the mark on just about every single feature you could ever need. You also get a soft case, as well as a space for clips to attach to each side.
Bushnell's center dial is one of the easiest to use for optimal zooming, and adjustments on the fly. Their grips are integrated into the design and aren't painted separately.
Easy adjustments with the center dial
Warranty that defies all other warranties
Excellent binoculars to get adolescents used to
Grips are built into the set, and lack in usability
SkyGenius Full-Size Binoculars
These green lenses will have your friends looking through your binoculars with eyes of envy. You get super clear imagery through these amazing binoculars, all for a low price in comparison to most of the higher-grade models. You get a few accessories to help you with carrying and storage, and up to X8 magnification. With a pound-and-a-half of weight, you won't forget that a pair of binoculars are dangling around your neck.
SkyGenius is a relatively unknown brand, but they're focusing on quality; not quantity. When you find their products—especially if you really enjoy their take on hunting binoculars—you'll see just how much quality they put into each and every product.
Center dial is easy to maneuver and use
Excellent eyecups; no strained eyes when you pull away after extended use
Grips are severely lacking
Does not come in camouflage
Leupold BX-1 McKenzie Binocular
The Leupold BX-1 McKenzie Binoculars are one of our favorite mid-range hunting binoculars on the market. Cheaper than many of the Bushnell and Leica pairs but still super high-quality, they're ideally placed for hobbyist hunters. The great thing about Leupold is that they made their name making rifle scopes, so they know what is important in hunting. They're also well known for overperforming on what you'd expect for the price. Since you can pay over $3000 for a pair of hunting binoculars, it's good to know that a more affordable option like this is still going to provide some impressive performance.
The spec sheet reads pretty well. With 10x magnification and an objective lens diameter of 42mm, they provide plenty of scope to find your targets. Plus, the polycarbonate frame and black rubber armor makes them fog-proof, water-proof, and shock-resistant. The optical quality is also seriously impressive for the price. 
Competitively priced 
Durable exterior 
Comes with fantastic accessories 
Impressive specs 
Hunting Binoculars Buyers Guide and FAQs
When most people think of binoculars, they don't realize just how many different features go into making a proper selection. No two pairs are made the same, and it's for that reason that we're dissecting every little tidbit about hunting binoculars to assess exactly what you will need when going on a quest to find the perfect ones.
Q: What Are Binoculars And How Do They Work?
A: Binoculars give you a clear, crisp image of the horizon—at least they're supposed to. When you purchase a standard pair of binoculars, you inevitably end up with low-grade materials and a "one-size-fits-all" mentality. Truth be told, hunting binoculars can function as any other type of binoculars for sightseeing, birdwatching, and planning your family trips. Hunting binoculars focus on more of the key features that we often don't realize are paramount.
Picture two telescopes connected by a bridge, and then make them handheld. That's what every pair of binoculars are. But the catch is the science behind it, and understanding how we're able to magnify objects and animals from over a mile away (depending on what pair of binoculars you actually purchase).
Light rays travel from distant objects, which are basically constant reflections from light hitting just about anything, and the way that light bends through the air. This process is called refraction. When those rays travel through the lens of your binoculars, the convex lenses, you're able to see a magnified version of whatever you're trying to look at. Sounds simple, but it really isn't.
Your binoculars have four lenses in total. Two on each side. No matter what, they're not perfectly straight. There's a certain way they bend to catch refraction. Looking through one, and then through the other, allows us to see enlarged images. The different between different types of magnification depends on how far the lenses are distanced apart, which can be controlled with center dials.
Factors When Choosing Binoculars
Though binoculars seem like simple devices, since they've been around for ages, they have a lot more to consider than you might think. We're about to delve into the three single most important factors of purchasing a pair of binoculars.
Lenses - The entire point of binoculars is to magnify those objects, animals, or people on the horizon. Do so with ease and enjoy the full benefits, but beware: low-grade lenses destroy the entire purpose. Waterproofing, fog proofing, and all of those little fixings are great, but they don't matter if you can't lay eyes on your target.
Chassis - Lenses are top priority, but why would you put diamond studs in a tattered suit's cuffs? The material that makes up the rest of your binoculars is definitely important. You'll be out in the wilderness for hours or days on end, and with all that gear, you're subject to drop some of your equipment. When you have a strong material backing the chassis, you'll be in the clear.
Waterproof And Fog Proof Coating
This is essential for two reasons.
You can't look through fogged-up lenses. It's going to nullify the entire point of bringing binoculars with you.
Most of the time, these are also reflection-proof, which is beyond essential for not scaring your prey. If you angle yourself just right, a shine can alert a doe drinking from a pond, and send them running.
Q: What Do The Numbers Mean?
A: Plain and simple, they directly refer to the magnification feature. The number symbolizes how many times that image is doubled in visibility. So if it's at an 8, that means the image is 8 times closer than it is in reality. This allows you to properly plan out how far away you are from your target, and plan your hunting trips more effectively without getting lost.

Q: What Size Lens Should I Buy?
A: Your lenses directly deal with how magnified the images you're looking at will appear. To know what size lenses you should be looking at, you first need to understand what size you're looking for. There are different (full or otherwise) sizes of binoculars, where some are crafted specifically for children to use, and others for use across the board—no age or size restrictions. You'll need to take a few factors into consideration when deciding what lens size is going to be right for you.
Are you planning to use these for hunting, or something else?
It's no secret that hunting binoculars are far superior than standard binoculars. They are customizable, and often times, come with more features than standard pairs. If you're going to be hunting specific types of game, look up to see their habits, and determine if you'll be viewing them from a mile away, or a hundred feet away.
Do you have any vision problems?
The same way that glasses work, we see a certain strain on our eyes from not using the correct lenses on our binoculars. If you use glasses or contacts, then you're going to be sensitive to binoculars, and might even get headaches from extended use. In descriptions, you'll see different bits about the eyecups or how your eyes are affected. Those aren't described with vision-impairment in mind.
Are you clumsy?
It may sound like a silly question, but with all the abrasive materials out in the wilderness, dropping your binoculars can lead to irritating scratches if you purchase cheap lenses. If they're made with durable material that are mostly scratch-resistant, then you're in the clear.
Sign Up Now
GET THE VERY BEST OF GEARHUNGRY STRAIGHT TO YOUR INBOX