Best Camping Grills For the Wild Outdoors in 2022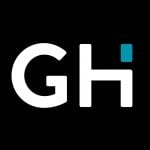 This product guide was written by GearHungry Staff
Last Updated
March 2, 2018
GearHungry Staff
GearHungry Staff posts are a compilation of work by various members of our editorial team. We update old articles regularly to provide you the most current information. You can learn more about our staff
here
.
GearHungry may earn a small commission from affiliate links in this article.
Learn more
There's nothing quite like a steak or vegetable kebab under the stars, out on your own. Camping grills are basically your best friend while you're out in the wilderness. Cooking inconsistently over a campfire just won't do it for you – who could blame you? Camping grills offer an even cook, they're portable and easy to use. Heading out to the campsite this weekend? Let's get you grilling in no time.
The Best Camping Grill
Coleman Gas Camping Stove
Coleman makes some of the best camping grills in the business, and this is one of their most popular products. It doubles up as a stove and grill top with an impressive BTU output of 20,000, making it one of the most powerful camping grills on this list. The grill top features two separate burners and has space for two large pans, so there's plenty of room to cook up a feast. 
One of the best things about Coleman's Camping Grills is that they've been road-tested. They are always updating their designs with add-ons that make them easier to use in the wilderness. For example, this grill has two wind-blocking panels to protect the burners from the breeze. Another example is the pressure regulator that provides a consistent pressure, even in extreme conditions. In short, this is the kind of camping grill you can trust when you're miles away from home. 
Key Features:
20,000 BTU 
Two burners 
Wind-blocking panels 
Pressure regulator
Up to one-hour runtime 
Three-year limited warranty 
Specification:
Brand

Coleman

Model

2000020943NP

Weight

4 ounces
Wind-proof design 
Powerful burners 
Regulates pressure in extreme conditions
Durable housing 
Sometimes the burners only work on full power 
Weber Q1000 Liquid Propane Grill
This list wouldn't be complete without Weber – the rival of Coleman. These two have been butting heads for decades, and yet, we still find ourselves using both. Weber's Q1000 allows you to pick it up, drop it down, and just pop in a single one pound propane cylinder to get the party started.
Use the push button ignition to get everything rolling right off the bat. The specs on this include a cat aluminum body, which was initially intended for easy cleaning, but it proves a little bit harder to clean than the five models above Weber on this list. Because it's all focused on a single burner (which is great for cooking), it produces more stuck-on grease through higher heats.
The top on this locks beautifully, so nothing rattles around or shuts abruptly while in transit. We wish the adapter hose for larger tanks didn't have to come separate, but for the excellent price for this sturdy design, Weber's Q1000 is still an excellent buy. For an included thermometer in the hood, you'll need to upgrade to a slightly more expensive version of their Q1000. You may also be interested in some of the best cooking tripods from our list, so check them out.
Key Features:
Easy use with disposable cylinders for liquid propane
Tabletop style
Push-button ignition
Specification:
Brand

Weber

Model

50060001

Weight

28 pounds
8,500 BTUs
189 square inch cooking space
Single burner gives even heat throughout the process
Adapter hose for larger tanks requires an additional purchase
Slightly harder to clean than other leading brands
Coleman Fold N' Go Portable Grill
Coleman understands that sometimes, you just need to get away. No camping trip, no crazy time out on the lake surrounded by friends – a few days of solitude can do wonders for a man. That's why they crafted this straight-to-the-point, ultra-portable Fold N' Go grill. Toss it on the passenger's seat, and you're ready to ride like the wind.
Perfect enough to cook up some single meals, up to one steak or two burgers (without overcrowding). When you need to get away, you need the world's most reliable grill brand right by your side. For more great grilling options check out our guide to the best pellet grills.
Key Features:
Inexpensive price
Lightweight as it gets
Minimalist design
Specification:
Brand

Coleman

Model

2000020926

Weight

10.4 pounds
High quality materials
Simple, smart design
Flimsy piping to propane tank
Royal Gourmet PD1202R 17-Inch
Even when you're camping you can still create beautiful gourmet meals. There's no reason to limit yourself to burnt burgers and cold cans of soup. The Royal Gourmet PD1202R is the best way to take your outdoor cooking to the next level. Instead of having to bring your own frying pan, you simply cook on the eight-inch porcelain-enameled cooking surface. This gives you a total cooking area of 221 sq. in. (enough space for around eight burger patties). 
Powered by small propane bottles (1 lb), it puts out an impressive 12,000 BTU of heat. The heat is distributed quickly and evenly, so you don't end up with cool spots on the cooking surface. It also has a clever system for collecting the grease, so the washing up is minimized after you've eaten. If you're serious about cooking delicious meals outdoors, this is one of the best camping grills on the market. 
Key Features:
Eight-inch porcelain-enameled cooking surface
12,000 BTU
Powered by 1lb propane bottles (not included)
Grease collection tray 
Quick assembly 
Specification:
Brand

Royal Gourmet

Model

PD1202R

Weight

23.9 pounds
Evenly distributed heat 
Easy to clean
Large cooking area 
Needs looking after carefully or it will rust 
The welds are poor quality
Coleman Gas Camping Grill/Stove
The Coleman Gas Camping Grill/Stove is one of the most versatile camping grills on this list. It has a 130 sq. in. grilling area and a stove that can fit a 10-inch pan. This allows you to cook multiple things at once and make much more interesting meals when you're out in the wilderness. You can also buy a griddle plate separately that is interchangeable with the grilling surface. 
With 20,000 BTUs of cooking power, this camping grill is one of the most powerful we've featured. It's powered by propane cylinders (any size) and you can control the heat using the two adjustable burners. Another feature we really like is the wind-proof side panels. We all know that the weather can be unpredictable when you're out camping and these panels make it possible to cook when it's windy.
Key Features:
20,000 BTU 
2-in-1 design (grill and stove) 
130 sq. in. grilling surface 
Powered by propane (any size) 
Wind-proof side panels 
Specification:
Brand

Coleman

Model

2000020925NP

Weight

8 pounds
Cooks multiple things at once 
Easy to cook in the wind 
Can use large propane canisters 
Not very durable 
Prone to rusting
Cuisinart CGG-180T Petit Gourmet Portable Gas Grill
It's a little hard not to imagine this grill is riding on a pair of skis. Cuisinart makes excellent interior, kitchen appliances, and they wanted to show the test of their mettle with this killer outdoor camping grill – they didn't disappoint. CGG-180T Petit Gourmet Portable Tabletop Gas Grill is set with the twosome in mind.
The BTUs on this model aren't anything to get excited about, but they do the trick in their 155 square inch cooktop space. For a romantic dinner under the stars (or a solo trip with a bunch of steaks), you're locked and ready to rock and roll. The lightweight nature of this unit – the most lightweight model on our list – means you can just pick it up and go with no strings attached. Simple setup, 13.5lbs of weight for a quick pickup. Can cook up to 8 burgers at a time, and comes in three different colors.
Key Features:
Extremely portable equipment for camping and fishing
Perfect for the beach or a small garden patio and fits neatly into smaller spaces
Suitable for RVs, caravans and boats
Easy to clean and comes with a dishwasher safe removable grate
Specification:
Brand

Cuisinart

Model

CGG-180T

Weight

2.2 pounds
Excellent price w/ stylish design
Lightweight (13.5lbs) for easy travel
Plop down anywhere, and you're already good to grill
The lowest BTU rating on our list with only 5,500
Small cooking space of 155 square inches
Blackstone Portable Camping Grill Top
The budgeter's dream, and the envy of all your friends. They'll never believe you snagged it for such a low cost. Blackstone gives you even heating and a quick start, which is crucial for getting the food going the second you and your friends unpack at the campsite.
Blackstone boasts their "paper towel rule," where you can let it cool down, wipe it with a paper towel, and it'll look nearly new right out of the box. Simple to clean, simple to carry. Handles make for a sturdy grip, while the weight is evenly distributed between the entire unit. You won't pull you back out carrying this 25 pound unit through the trail.
Sadly, this doesn't come with a grill cover, so you'll have be cautious when using it or transporting. While 12,000 BTUs isn't a load of power, it's more than enough for a group of four or less to get quick, succulent meats off the grill in no time. Packs up easy in the bed of your truck or trunk of your compact car; the perfect companion for summer nights and three-day weekends.
Key Features:
260 square inches of cooktop space
Even heat distribution (no messing with multiple burners)
Heats up quickly
Specification:
Brand

Blackstone

Model

1650

Weight

25 pounds
Inexpensive w/ quality
Easy to clean
Portable and lightweight
Only 12,000 BTUs of power
Does not include cover; use with caution
Weber Q1200 Liquid Propane Grill
The Weber Q1200 might just be the ultimate camping grill. If you're planning on cooking a gourmet feast for your camping buddies, you're gonna need the right tools. This awesome camping grill won't let you down. It features one stainless steel burner with a total output of 8,500 BTU, which heats the 189 sq. in. cooking area quickly and evenly. Then, unlike cheap camping grills, you can shut the shroud and allow the heat to circulate, cooking the food all the way through. There's also no need to open and check on your food, thanks to the built-in lid thermometer. 
The main difference between this camping grill and the sub $50 grills we've featured is the build-quality. You can feel it every time you open and close the grill and every time it lights on the first try. It has been precision-engineered, and it really shows. It's hard to make delicious food when you're not in your own kitchen but the Weber Q1200 makes it much, much easier.
Key Features:
8,500 BTU 
One stainless steel burner 
189 sq. in. cooking area 
Folding side tables 
Built-in lid thermometer 
Available in six colors 
Specification:
Brand

Weber

Model

Q1200

Weight

26 pounds
Amazing build quality 
Thermometer lets you cook with precision
Side tables are perfect for preparing
Powerful burner
Some problems with the gas valve 
Camping Grill Buying Guide & FAQ
Heading out into the great outdoors can be tricky without the right equipment. Take a look at the best categories and features to look out for in an excellent camping grill. We've been on the trail with numerous models (this is quite a fun job) and tested these all ourselves. Based on our experiences and those of other camping grill enthusiasts, these are the main components you should be looking out for.
Features to Look For in a Camping Grill
There's a few major components you need to look out for. These all have to do with how you use your grill, how long it's going to take you to finish cooking, and more. Not sure what's important in your selection? Check it out.
Cooking Surface - Usually dealt out in square inches, your cooking surface is going to determine how much you can cook at one time, and how much it's going to cost to keep the flames going. The more cooking surface you have, the more fuel you're going to need to keep the fire going. Smaller cooking surfaces are ideal for those planning no more than four in their party while they're camping.
Temperature Gauge - These are a hit or miss for some. When it's a small batch of food, you can generally keep your eye on it with little to no worry. Food items like sausage, hot dogs and burgers just take a keen eye to keep under wraps. Trying your hand at ribs or something more complex? You may need your temperature gauge.
Transportation - You need it to be portable, no questions asked. When you're loading and unloading the car, wheeling it to your campsite and more, you want maximum mobility for minimum fatigue. Look for all-terrain wheels or lightweight carry models.
Grill Tops/Plates - Want to ensure that your food comes out perfect? You may need a cooktop or cook plate addition with your unit to treat it like a skillet or griddle. If you're a newcomer to the outdoor grilling scene, this is going to come in handy for you.
Easiness to Clean - The last thing anyone wants is to buy something that's difficult to clean. Your camping grill has to look good, so that you can cook well. Of course, it's always best to have a scrub bristle brush for your grill as well, just to scrape off any caked-on grease or food after it cools down.
Ignition Button - Quick, easy no-flame ignitions are what most grills are sporting these days. They make the job quick and easy; these are a must.
Safety Tips When Using an Outdoor Grill
We're all aware that open flames are dangerous. We're going over some basic safety practices, and a few things you may not have thought of, to give you a well-rounded view on how to set up your camping grill, and what to look for when using it out on the trail.
Avoid using your grill within twelve feet of a hanging branch. The best way to judge this is by having your mate take a look at you standing beneath it, and doubling your height. If you're clear, grill away. A more decisive way would be to bring a tape measure along for the ride, or to simply set up shop far away from overhanging branches.
Stable footing. This may sound like child's play, but trust us - this is one little feature that often gets overlooked. When you set up your grill, you need to check the ground around it first. If you can, ensure it's as level as Mother Nature would allow, and stomp the topsoil into the ground with your feet. Clear away leaves and twigs, so there's no chance of a wild wind pulling your camping grill away. It's also helpful to avoid accidental tip-overs.
Keep the grill clean. Burgers and chops will taste better as a result, but that's not the main reason - remember that overhanging branch issue I told you about? That's generally only a concern when you have a dirty grill, and grease sends pillars of flame and smoke barreling into the sky. Keep the grill clean, and you'll avoid grease fires.
Keep the five minute rule close. If your gas grill goes out entirely, wait five minutes to reignite it. Gas pockets can form in the air and linger for a few minutes, and a quick ignition can ignite the gas around you. It's best practice to just hold off if your grill suddenly goes out.
Keep the grill area as an off-limits zone, even after the fire's gone out and the food's been eaten. For at least an hour after use, most grills will stay hot enough to start a brush fire if they get tipped over. Treat it as if the flame is live, and you'll have nothing to worry about. It keeps everyone on their toes around the grill.
Lastly, always, always be prepared to put out a fire at a moment's notice. Keep your extinguisher around 5-6 feet away from the grill, and be sure that it's visible. If you head off to use the loo in the woods, you don't want your friends digging through every bag, only to not find the fire extinguisher in case of an emergency.
Okay, now that we're through all the safety tips, we can get the flames going.
Camping Grill FAQ
Q: What's the Difference Between a Camping Grill and a Camping Stove?
A: Think of an old gas range. There's a burner, and a controlled flame - that's what a camping stove is. It resembles a regular, traditional stove like you'd find in anyone's house. Camping grills are just smaller versions of large backyard grills, where you're using either gas (different way it's distributed than a burner) or charcoal to cook your food.
Q: How to Properly Grill Outdoors
A: Believe it or not, some folks just don't know how to grill outdoors. If you're new to the world of grilling on the campsite, don't you worry about a thing (because it was our writer's first time doing it, too). Follow these steps and you'll be safely grilling up a storm.
Inspect the Grill
Unless you're using it right out of the package on its first go, you'll need to inspect the grill. For charcoal, you should ensure all the ash is swept away. For gas, make sure you have a full tank, and inspect the line for leaks (a lot can happen when you stow it away).
Ignite the Night
Charcoal or gas, you need to heat up your grill for 10 minutes. Avoid using lighter fluid on charcoal grills - it makes the food taste like chemicals. Your components need ten minutes to heat up so you'll actually cook your food instead of staring at it, and to avoid light-outs (when your gas grill flame inexplicably goes out and you have to wait five minutes to reignite it).
The Cooking Process
Alright, ready for a slew of tips and tricks? You've inspected, prepped, and lit the grill - now let's get ready to actually cook some food.
Only flip your meats (ideally) one single time during the entire process. You place them on the grill on one side, await until it's properly cooked, and flip it, then wait some more. This gives you consistent color on both sides.
Get the same flavor and effects as a professional smoker by taking non-treated wood chips, soaking them in water for 15 minutes, and applying them to the basin (charcoal grills only). If your camping grill comes with a smoker, this is where you would use the chips.
Keep your meats moist or keep the marinade on them by wrapping them entirely in tin foil. This also avoids your sugar-rich marinades and/or sauces from caramelizing when you don't want them to. Direct flame contact will practically candy your meats (if this is your intention, rock on).
Q: How to Keep Food Fresh Outdoors
A: The number one way to go about keeping your catches fresh, or your from-home food nice and beautiful is by using a cooler. We're past the days of salting meats and curing foods; use a cooler, and keep your food fresher for longer. Our top cooler for this particular task is able to keep your food and beverages cold for up to 72 hours - more than enough time to cook and enjoy your perishables out on the camping trail.
Q: What Accessories Should I Bring for my Camping Grill?
A: Glad you asked. There's five basic things that you should never be without. These give you the opportunity to be forever at-the-ready, so nothing sneaks up on you. Avoid all those, "Dammit!" moments by packing the following:
This six-piece set includes everything you need, whether it's a one-man show or a ten-person feast, you'll be ready to go. It includes a spatula, barbeque brush, and other tools that you'll find invaluable. There's even a bonus with this purchase: a miniature charcoal grill, perfect for firing up for a single medium-sized saucepan when you're cooking sides.
Laying out the dishes in an orderly fashion? Take it buffet style and serve up the dishes as they come off the grill, allowing your mates to just grab and go. This folds up real small and pops up to provide a bunch of surface area. Comes with a nice carrying case to avoid damages.
While it's never the most fun subject to talk about, these gloves give you optimal safety when you're working around roaring flames. These are usually used with parties larger than four (high volume cooking) and provide an alternative to using a spatula when you don't know if the flames are going to touch you or not.
Where are you going to stick the steak and burger buns? Right. Here. Coleman (who else?) makes this killer kit with cutlery and dishware that's intended to be used outside. Super durable, super easy to clean, and ready to use whenever.
Look, nobody wants to pack up a dirty grill, greasy utensils, and filthy plates when they're leaving. This wash basin allows you to clear everything before you leave, so you return home the same way you left.
Q: Can I Use a Camping Grill on my Apartment Terrace?
A: Most apartments (in the United States) have extremely strict guidelines regarding having anything on your patio, porch, terrace, or whatever they want to call it. In some cases, you can't even have children's toys out there on the balcony.
With grilling, they don't want to see them sitting outside. They feel that it gives a "trashy" appearance. When it comes to safety, there's something to consider, and it's where their validation comes into play. Rising black smoke from your camping grill could be affecting your neighbors on the patio above, or trapping heat/smoke to give the appearance of a fire. Even if you live on the top floor, a camping grill isn't going to suffice. For that, you need an electric or infrared grill (and then they really can't say anything about it).
Our Top Pick
The Smoke Hollow 205 was our editor's personal favorite. Here's what he had to say:
"It's basically like cooking at home. You feel like you're using a regular grill in your backyard, so the comfortability is key. [The grill] happens to be one of the easiest to use."
Sources
A Beginner's Guide to the Barbeque, Start Cooking official website
Outdoor Grilling Tips & Tricks, Broke Ass Gourmet
Sign Up Now
GET THE VERY BEST OF GEARHUNGRY STRAIGHT TO YOUR INBOX