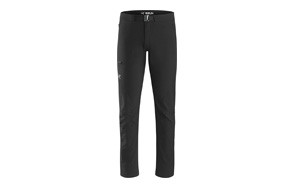 Arc'teryx Men's Gamma LT Pants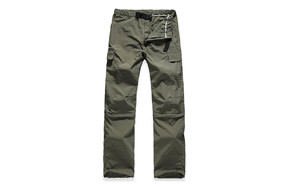 Jessie Kidden Quick Dry Convertible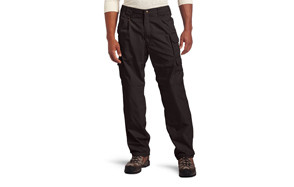 5.11 TacLite Pro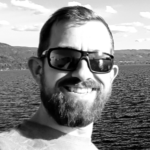 There are few pieces clothing more crucial to a successful hiking excursion than your hiking pants. Hiking pants provide you with warmth, comfort, protection from underbrush, freedom of movement and additional storage options (if they have pockets, which we believe they should) among other things. The right pants will also wick away moisture and allow excess heat to escape when the weather is warm and help retain heat when the mercury dips. Whereas in the past you basically had one choice for hiking pants (wool) today they come in a variety of materials including spandex, nylon, poly blends and, of course, wool; which still has a place on the mountain.
In this review guide we're going to take a look at what we consider to be the best hiking pants currently on the market and what makes them so great.
The Best Hiking Pants
Hiking Pants Buyers Guide
Here are some common questions related to choosing a pair of hiking pants that will fit your needs.

Q: How Should Hiking Pants Fit?
A: When it comes to fit your pants should be comfortable and not do anything to impede your freedom of movement. In all likelihood you're not taking another pair of pants hiking with you so you have to make sure the ones you have aren't in any way irritating. Here's how you can test your pants before you ever venture into the woods with them.
Squat – Do a full squat and hold it. Are the pants pinching you anywhere? If they are that pinching effect will likely develop into a problem long term. Are they riding up to mid-calf on you? They should stay within a few inches of the top of your hiking boot or they're too short. Is your butt still in the pants? If you're displaying double moons it means the pants are too small for you.
Sit – If the pants are tight or otherwise uncomfortable during normal sitting you should try another pair.
Raise one knee at a time – Raise each knee as high as you can. Did your pants stay on? Did they split in the crotch? Did they prevent you from lifting your knee as high as you wanted to? If the answer to any of these questions is "Yes" try another pair.
Q: How To Choose Appropriate Hiking Pants
A: Beyond the above considerations some other things you should look for in hiking pants are durability, breathability, quick drying, a belt or drawstring of some kind (because you're going to lose weight hiking all day) and weight (lighter for summer, heavier for winter hiking). If the pants meet all of those criteria and also speak to you from a design and color standpoint then they're likely just right for you.
Q: What Are The Best Make Of Hiking Pants?
A: As you might be able to tell from the above list we're partial to the Columbia brand. Not because anyone here has a stake in Columbia (we don't) but just because they consistently produce high quality, high durability, good fitting, attractive hiking and trekking pants for any season and just about any conditions.
Q: What's The Best Material For Hiking Pants?
A: They should be made of lightweight material that is breathable and effectively wicks moisture away while retaining heat. For cold weather hikes you can't lose with wool but there are also a number of synthetic alternatives available today if you find wool to be irritating. Remember; the fact that it's cold out doesn't necessarily mean you need heavier pants. Wind pants that prevent the cold wind from penetrating through to your skin may be all you need. Either that or leggings made of spandex, polypropylene or nylon under the pants. If the weather turns warmer you can always remove layers to adjust.

Things To Look For When Buying Hiking Pants
Here are a few more things you'll want to keep in mind when searching for the right pair of hiking pants.
Material – As we mentioned above you'll want your hiking pants to wick away moisture, breath and keep you warm. As such a nylon soft shell that protects you from wind and light rain are preferred by many people. You might also consider spandex as it will allow an excellent range of motion. When the weather begins to get chilly though you should seriously consider wool. Merino wool will wick away moisture while also preventing odor buildup and keeping you toasty warm.
Weight – Most hikers have only the pants they're wearing when they hike through the woods so they don't worry much about the weight. However, if you want to go the extra mile and stow a second, backup, pair in the pack you'll definitely need to consider the weight of those pants. As a general rule you'll want that backup pair to tip the scales at less than 1 pound and there are plenty of hiking pants out there that will fit the bill, including several of the pants on the above list.
Pockets – Some people are believers in the virtues of spandex outdoor pants and that's great. For our money though we want pockets. Pockets allow you to better distribute the weight you're carrying. You can also put your survival gear like the tactical flashlight, compass and multi-tool etc in your pants pocket and they'll be immediately accessible in any situation. Maps, candles, the fire starter, energy bars and more are also excellent candidates for the pockets of your hiking pants.
Water resistance – Although you won't find hiking pants that are completely waterproof (true waterproof hiking pants would have almost no breathability) it's typically not necessary. The important thing is that they're water resistant and able to dry quickly. Any of the hiking pants listed above will do a decent job drying out if they get wet in a downpour or crossing a stream.
Belts – If you've been hiking all day with little more than a power bar since breakfast 10 hours earlier you're going to find your pants slipping down on you. It's only natural. To keep your hiking pants where they belong you'll want either a built in belt, a drawstring or belt loops for your own belt. In addition many types of outdoor pants come with a belt included.
Make and price – Some people will want to stick to brands they either have experience with or have at least heard of. For other people, who makes their hiking trousers is entirely irrelevant. While we like to see competition in the marketplace when it comes to something like hiking pants and other climbing gear we'd tend to stick with the brand names. But that's just us. One of the great thing about outdoor pants is that you can get an excellent pair that will last you for years (including some brand name hiking pants) for about the price of a large pizza. Amazing.