Best Portable Generators For Emergency Situations in 2022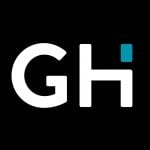 This product guide was written by GearHungry Staff
Last Updated
February 1, 2018
GearHungry Staff
GearHungry Staff posts are a compilation of work by various members of our editorial team. We update old articles regularly to provide you the most current information. You can learn more about our staff
here
.
GearHungry may earn a small commission from affiliate links in this article.
Learn more
Keep the lights on during a blackout. Charge your devices when there's no power. Take off on the road as a lone wolf with no need for civilization. Does that all sound good? There's a bunch of different ways you can use a portable generator, and we're about to explain them all, while showing you the top ten portable generators. These are no simple purchase: You're going to look at every little detail, because you want the best backup solution for any situation. Let's get started.
The Best Portable Generator
Westinghouse WGen7500 Portable Generator

Whether you are running DIY projects out of your workshop, require an emergency home backup energy supply or have a trailer or RV you want to power, the WGen7500 portable generator from Westinghouse is an excellent choice. It couldn't be easier to operate thanks to a simple electric push-button stop-start feature which will have you back up and running in seconds. It even comes with a remote start key fob which can be operated from up to 109 yards away. It's easy to maintain and comes fitted with a powerful 4-stroke air cooled engine that can run for up to 16 hours on a large 6.6-gallon fuel tank.
Besides all that, the WGen7500 conveniently operates on both 120/240 volts and is fitted with four standard household outlets meaning you can quickly get all your major domestic appliances back up and running in case of an emergency. If you are looking to invest in a premium portable generator that's reliable, efficient, and packed with innovative features, then the WGen7500 is ideal. With it's easy to transport roll bar and wheels it can be securely moved from one location to the next.
Key Features:
Push-button electric start
Up to 16 hours run time from the 6.6-gallon fuel tank
Powered by a 420 cc 4-stroke OVV engine
Automatic low oil shutdown and digital hour meter
Transfer switch ready
Specification:
Brand

Westinghouse

Model

WGen7500

Weight

192 pounds
Jackery Portable Power Station Explorer 160

We've picked out the Jackery as it presents an eco-friendly clean powered solution and is ideal for family's who love to camp or spend quality time outdoors. It's small, discreet and compact and perfect for charging a variety of popular low powered devices such as cameras, tablets, and phones. Featuring an AC output port along with one USB-C port and two convenient USB-A ports as well as a standard DC 12V port it's highly practical and supremely portable. It's perfect for short blackouts or trips off-grid.
The Jackery Explorer 160 is equipped with a lithium battery pack, so there's no fuel, fumes or mess to clean up. The unit itself can be charged either by plugging into a wall socket, via your car or even with a solar panel which is sold separately. When utilizing a wall socket, it takes up to 5 hours for a full charge which is enough to power your camping lights for up to 26 hours or recharge a camera 20 times. Other cool features that you might appreciate include an LCD screen indicating the battery life status as well as a very cool and convenient built-in flashlight with an SOS mode.
Key Features:
High capacity portable power station
Quiet, eco-friendly generator equipped with a powerful lithium battery
LCD screen with charge/discharge
Powerful built-in flashlight with SOS mode
Package includes a DC to car adapter cable
Specification:
Brand

Jackery

Weight

3.84 pounds
Briggs & Stratton 30545 Portable Generator

Never worry about running out of power ever again thanks to this quiet running Briggs and Stratton PowerSmart series inverter generator. With 3000 watts of starting power and 2600 watts of running power, it's a lightweight and efficient solution to all your backup and portable power needs. It's been intuitively designed with a telescopic luggage-style handle and large 6-inch wheels for convenient maneuverability. Whether you're heading off camping or tailgating, it makes the ideal portable generator.
This Briggs and Stratton unit is operated via inverter quiet power technology, which means that it's safe and clean. It features a parallel port, USB port as well as DC outlet plus the option to charge four household appliances via 120v outlets. There's a clear and easy to read LCD display that indicates power being used, hours remaining and useful maintenance reminders for changing oil, air filter and spark plugs. It also comes with parallel capabilities meaning that you can conveniently connect two Smart Power generators to pull even more power if necessary.
Key Features:
Quiet power technology automatically adjusts engine speed and reduces noise
Easy to transport unit with telescoping luggage handle and large wheel design
Easy to read LCD display panel with lots of useful information
Tether two units together thanks to parallel capabilities
10 hour run time at 25% load
Specification:
Brand

Briggs & Stratton

Model

30545

Weight

96 pounds
WEN Portable Generator W/ Inverter



Portable with power, this slightly-larger model gives you all the conveniences you need, and a bit more. If you're going to camp out under the stars with your devices, WEN is able to charge them; this unit is also excellent for heavy duty purposes, such as power tools that are too far from outlets and small appliances. 
Flip on the Eco-Friendly switch and utilize every drop of power. This model also comes in a slightly less powerful version (1250 watts) and a more powerful version (3100 watts) depending on your needs. Gas-powered and extremely quiet, your WEN generator comes with an inverter, overload protection, and a two-year warranty.
Key Features:
1,600 Watts
Gas-powered
Ultra quiet operation
Specification:
Brand

WEN

Model

56200i

Weight

48 pounds




When you purchase a portable generator, gas has to stretch for as long as possible. Generate 2000 watts with nine hours of runtime, supporting five different outlets that you can use to power small appliances and charge your mobile electronic devices: Laptops, phones, tablets, and you can even power coffee pots. 
This is thought to be one of the best generators for when the power goes out; it's slightly heavy, giving it no chance of getting knocked around by adverse weather that may knock out your power. Be sure to read the startup/safety guide that comes inclusive with this model to get started properly.
Key Features:
1.2 Gallon gas tank
EPA-approved
Specification:
Brand

Sportsman

Model

GEN2000

Weight

55 pounds
Briggs and Stratton Portable Generator




One of Amazon's top picks comes in with excellent efficiency and a reliable system and inverter. Briggs and Stratton Portable Generator comes with a 24-month warranty, 2 120v AC plugs, one DC plug, and an adapter for a USB port to directly charge devices. With this model, you can bulk-up and purchase a secondary unit, allowing you to parallel cable connect them and generate enough power to utse all your appliances. 
Easy to grasp handles make it simple and comfortable for a two-man to carry this into the room with no issues; can be carried by one person. This unit operates at the noise level of a three-way conversation, and is preferred for home backup solutions in case of a blackout. Also great for camping/RV use.
Key Features:
Quieter than a conversation between two people
8 Hours of runtime on 1 gallon of gas
Safe for all appliances/small devices
Specification:
Brand

Briggs & Stratton

Model

30651

Weight

55 pounds
Westinghouse Portable Generator W/ Inverter



Amazon's top choice is a quietly operating, high runtime model that comes with a killer warranty and support. Westinghouse makes their models compatible with another, so you can hook up an entire generator system made solely of Westinghouse models. You get two AC outlets and one DC, giving you the ability to plug in a power strip and hook up numerous devices. 
Their sales page contains a chart stating the difference between lower-running generators and higher (7500KWH and higher) ones, giving you insight into what you can expect to spend and how much electricity you can utilize. With a 1.3 gallon tank, EPA approved operations, and an "Efficiency Mode" for optimal use, you have everything you need.
Key Features:
3 Year warranty and support
Quiet operation
15 Hours of runtime
Specification:
Brand

Westinghouse

Model

WH2200iXLT

Weight

43 pounds
ACOPOWER 150Wh Lithium-ion Portable Generator



Outfitted with outlets and included adapters, your ACOPOWER generator is the perfect solution to your on-the-go power needs. Utilize the ultra bright LED control panel to operate your unit; harness solar energy, use a car adapter, or AC adapter into your wall. Three ways to charge, endless ways to use.
For one of the lowest prices on our list, you can begin your path to energy independence. This model is convenient and easy to pack up, coming in at just three pounds. Users often purchase multiple batteries and hook them up to a small solar farm before storing them in their battery room; are you ready to cut or eliminate your power bill?
Key Features:
Attractive price point; go independent on a budget
100 Watts
LED control generator
Specification:
Brand

ACOPOWER

Weight

3.31 pounds
DuroStar DS4000S Portable Generator

If you are looking for a workhorse of an engine that will keep you in power in case of an emergency at home, work or off-site at an outdoor event, then the Duro Star DS4000S is an excellent recommendation. It's a portable generator featuring an EZ-Pull starting mechanism and will ensure that you never need be without the use of all your favorite appliances. It's powerful enough to run multiple heavy-duty tools simultaneously thanks to that superb 208 cc OHV engine. From lights to your refrigerator, air conditioning units to those tools, it can handle the lot.
This portable generator features a 4-gallon tank with an easy to read gauge. The unit is surprisingly quiet to operate thanks to a muffler that reduces unnecessary engine noise. There's also an automatic low oil shut-off mode plus it can run for up to eight hours at half load. Designed for light-duty emergency backup applications, this unit is reasonably priced and features a power panel that includes a selection of different outlets. This enables the user to power varied devices, and it's fitted with two 120 volt outlets and 120 volt 30 amp outlet. The all-metal construction is robust, durable, and hard-wearing.
Key Features:
4000 peak watts and 3300 running watts
Up to 8 hours run time on a full tank of gasoline
Powered by a 208 cc OHV air-cooled engine
Automatic low oil shutdown protection
Selection of power outlets for maximum compatibility
Specification:
Brand

DuroStar

Model

DS4000S

Weight

94 pounds

If you're looking for a high-quality, portable generator, there aren't many better than the Yamaha EF2000iSv2. This handheld generator is perfect for emergency situations because it can fit in the trunk of your car (or anywhere else for that matter), runs on regular gasoline, and has enough power to keep you running. The stats read very similarly to a lot of portable generators in this class – it offers 1600-watt rated AC output, 2000-watt maximum AC output, and has a super-quiet muffler that keeps the noise at 51.5 dBA. 
The reason you'd buy this generator over a sub $500 product with the same stats is down to the brand name. You can trust Yamaha on their build quality and, if something does go wrong, you can get warranty repairs much easier. If you can afford it, we highly recommend the Yamaha EF2000iSv2.
Key Features:
1600-watt rated AC output/ 2000-watt maximum AC output
13.3/16.7 amps @ 120V
Super quiet muffler – 51.5 dBA 
Smart Throttle
Inverter system 
Dimensions – 19.3 x 11 x 17.9 inches
Specification:
Brand

Yamaha

Model

EF2000ISV2

Weight

44.1 pounds
Portable Generator Buying Guide & FAQ
The best portable generators feature an extensive array of features and benefits and come in various shapes and sizes. Below are some of our key recommendations on the key criteria you should evaluate before making a final purchasing decision.

Power - This is going to be the most important factor as you need to ensure you purchase a generator that has enough capacity to power your home, workshop, RV, etc. We look at this issue in more detail in our FAQ section. As a general rule of thumb, as a home backup supply, you'd need 5000 watts of power to manage all your usual appliances. It's also worth going for a generator which can also provide "safe" power. By that, we mean the power to also keep your more sensitive electronic items like smartphones and tablets from being harmed.
Portability - The whole point of a portable generator is that it has designed to be transported where you need it most. There are plenty of compact options featuring built-in wheels which make it easy to maneuver your generator smoothly from one place to the next. Units with fold-down or telescoping handles are also excellent choices.
Startup - There are two key options when it comes to firing up your generator. You can go for a user-friendly and easy electronic ignition with a simple push-button operation or a unit with a ripcord. The choice is yours, but essentially a generator is no different to a lawnmower in that respect, and it's certainly not something that you should be nervous about.

Noise Produced - Generators, primarily gas-powered ones, can be noisy to operate. Noise isn't a deal-breaker, but if you are a light sleeper, it's probably a sensible choice to go for something that makes a minimal amount of noise or is fitted with sound mufflers.
Overload Protection - It's a good idea to go for an outlet protected by circuit breakers to prevent your generator from overloading.
Fuel Tank Size - The larger the tank, the longer it will run for but the more space it will also take up. You need to be practical about what storage space you have available for your generator both when it is and isn't being used.

Portable Generators FAQ
Q: What Do Portable Generators Do?
A: A portable generator provides essential backup in case of a power outage or blackout at home or when you are away on a camping or tailgating trip, for example. It's the ideal transportable solution for when you still require access and use of items including lights, a stove for cooking a meal or making a hot drink plus running other small appliances and electronics.
Q: How Do Portable Generators Work?
A: It depends on what kind of power source you go for. The vast majority of the most powerful portable generators are run on gasoline or liquid propane, but solar-powered options are available as are versions that can be charged via a mains socket or an AC adapter. Solar-powered options are becoming increasingly more popular due to their distinct eco-friendly and environmental advantages.
Q: How Do I Decide How Much Power I Need?
A: Portable generators are sold according to how much power output they can generate, which is measured in watts. If you want to be able to power a range of essential domestic appliances in case of a blackout emergency, then you will require a minimum of 5000 watts.
The best way to figure out how much power you need before you go ahead and purchase a generator is to physically write down a list of all the essential appliances you would want to continue using. Add up that total wattage and go for a generator that meets those needs. As a handy reference, below are some of the most common domestic applianced and how much power they utilize:
Refrigerator - 600 watts
Portable heater - 1500 watts
Lights - 60 to 600 watts
Air conditioning unit - 1000 watts
Computer - 60 to 300 watts
Sign Up Now
GET THE VERY BEST OF GEARHUNGRY STRAIGHT TO YOUR INBOX