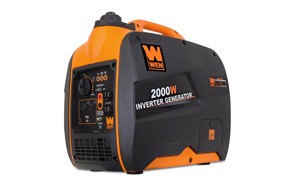 WEN Portable Generator W/ Inverter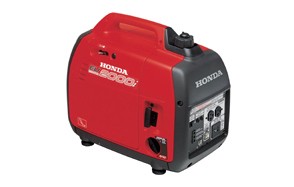 Honda EU Generator W/ Inverter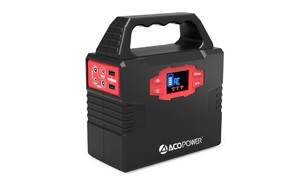 ACOPOWER 150Wh Lithium-ion Portable Generator
Keep the lights on during a blackout. Charge your devices when there's no power. Take off on the road as a lone wolf with no need for civilization. Does that all sound good? There's a bunch of different ways you can use a portable generator, and we're about to explain them all, while showing you the top ten portable generators. These are no simple purchase: You're going to look at every little detail, because you want the best backup solution for any situation. Let's get started.
(Our Picks) Best Portable Generators in 2018
1. Honda EU Generator W/ Inverter
See More Reviews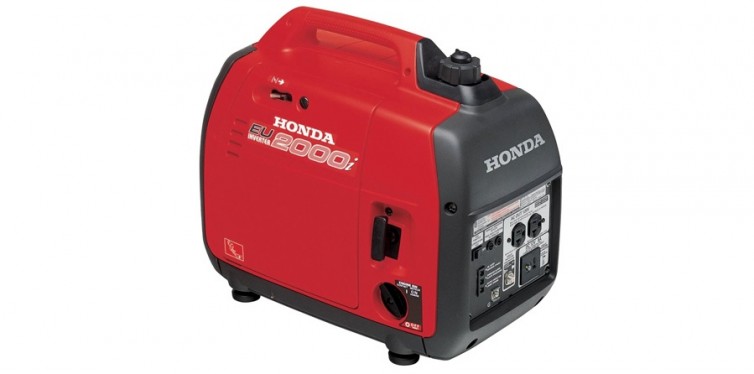 See More Reviews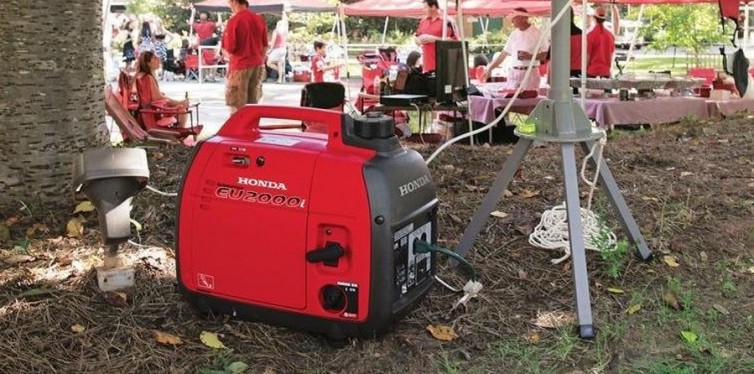 Small and mighty, it lives up to the hype. Honda's take on the portable generator landed them at the top of our list for a few awesome reasons. This model is easy to use, and extremely quiet, so you'll be able to use it through the night without worry. It comes with two three-prong outlet jacks, works up to 8 hours on a single gallon of gas, and fits in the corner of your trunk with ease.
If you're worried about getting a generator that's too noisy or hard to move, a handheld, easy-to-carry model may be the best fit for you. Perfect for storage and function, this portable mini generator is the solution to your problems. Pack it up in the car and head over to family's house so you can all benefit from it together.
Key Features:
Lightweight and easy to move
Extremely easy to use
Ultra quiet generator
Specification:
Brand

Honda

Model

EU2000i

Weight

45.6 pounds
2. Kalisaya Portable System W/ Solar Panel
See More Reviews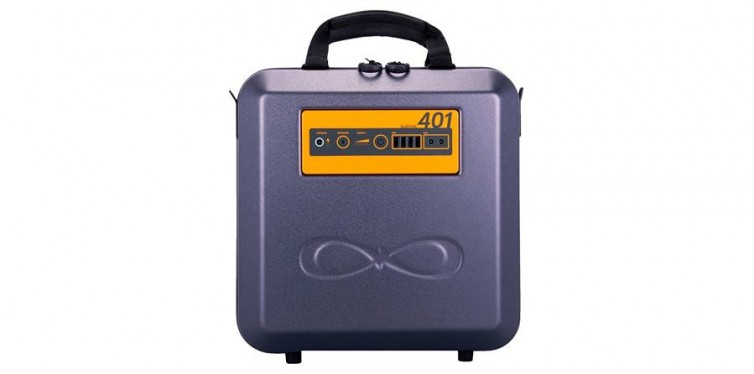 See More Reviews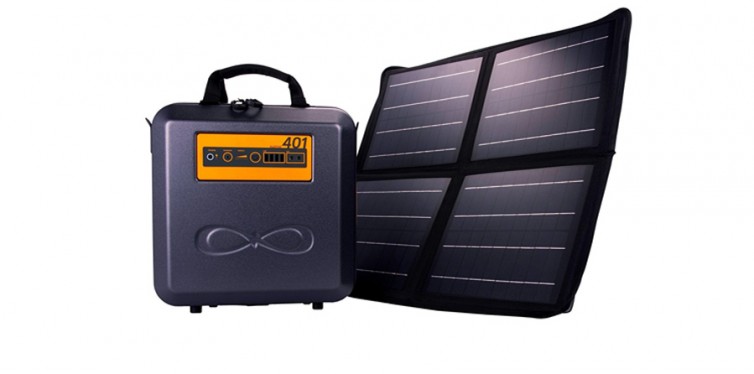 Whether you're going off the grid, or you just don't want to waste a ton of fuel on your portable generator, you'll find the Kalisaya to be a perfect solution. Euipped with a four-pane, flexible solar panel and monitoring system to ensure proper energy retention, car adapter, AC adapter and an integrated lithium-ion battery, you get a sophisticated system in an easy to carry bundle.
Popular user uses include: Leaving the panel on the roof of your car when you're at the beach, feeding the wire through the window crack. Charging your devices from your bedroom windowsill. Powering small appliances, and more. System comes with a weatherproof raincoat, and additional mini storage bank.
Key Features:
Includes solar panel
Remote control through Android app
4 USB ports
Specification:
Brand

Kalisaya

Model

KP401

Weight

13 pounds
3. Champion 3500-Watt Remote Start Portable Generator
See More Reviews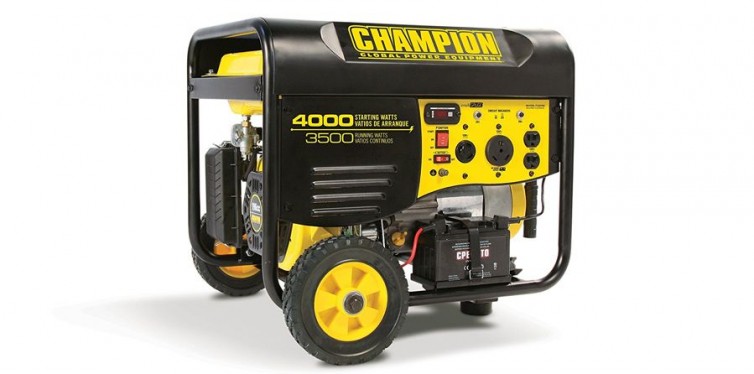 Built for construction workers and long camping trips for RV drivers, Champion's portable generator model comes with four outlets and a 12 hour runtime. Two tanks of gas will give you 24-hour, around the clock relief. This heavy model rolls in on all-terrain wheels, runs at 3500 watts, and comes with a remote start controller. There are three ways to start this model. 
Included is a three-year limited warranty, and built to accommodate your RV trips. Comes with Volt Guard technology to protect your devices and generator from power surges (which are unlikely to happen anyway), and utilizes "Cold Start" technology for better usage in the winter, which is especially useful if your power goes out in the middle of a blizzard.
Key Features:
12 Hour runtime
Electric ignition
"Cold Start" Technology
Specification:
Brand

Champion Power Equipment

Model

46539

Weight

140 pounds
4. Aeiusny Portable Generator
See More Reviews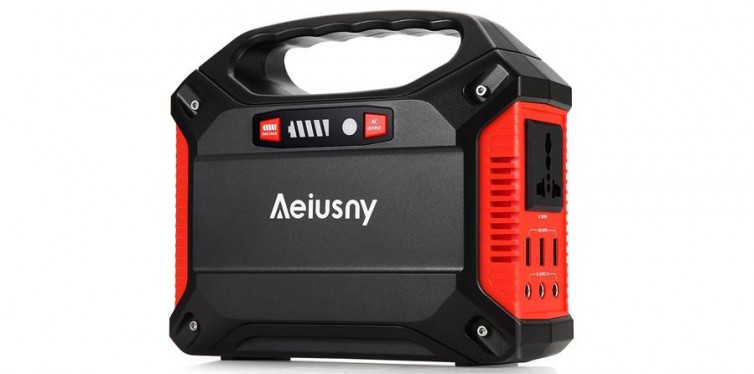 Lightweight enough to fit in your backpack, and sturdy enough to endure anything you (or nature) throws at it; this mini generator comes with seven outlets, giving you USB, AC and DC. Utilize multiple charging methods to fill the battery; this generator is commonly used by off the grid homesteaders for their lightweight needs (phone, laptop, etc.) and by construction workers to keep their power tools running in odd areas of a site. 
Grab the user manual to get started; charge through the wall, solar panel (not included) or through your car AC adapted. This model gives you flexibility and the independence to strike off on your own without needing to stay connected to a power grid. Runs without throwing heat, quiet as can be.
Key Features:
Most lightweight, reliable portable generator in its class
Runs quiet w/ no heat
Comes ready to equip solar panel (charges unit in 9 hours; not included)
Specification:
Brand

Aeiusny

Model

S360

Weight

3.4 pounds
5. Jackery 500Wh Portable Generator
See More Reviews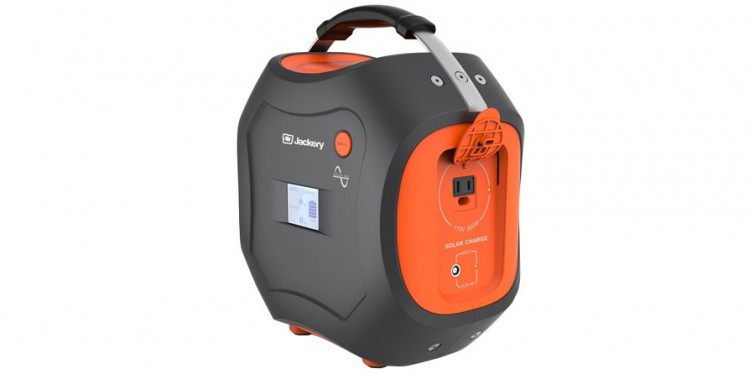 Designed for camping and equipped for everything you need to face out in the woods, this portable generator operates quietly, while providing an operable LED flashlight to see in the dark. Equipped with surge protection, this unit is waterproof and operable in the most inclement weather conditions. A bit of a cold snap isn't going to affect your performance. 
You're ready to go with solar panels (purchased separately); it comes with the full plug-in so you don't have to install panels in an irritating way. The BMS in this model improves battery utilization, ensuring that every single second you're using is 100% optimized. Multiple plugs for small appliances, USBs or cigarette lighter adapters for mid-sized devices. No fumes, barely any noise.
Key Features:
Powerful LED flashlight for emergency situations
Surge protection
Ready for solar panels
Specification:
Brand

Jackery

Weight

12.5 pounds
6. ACOPOWER 150Wh Lithium-ion Portable Generator
See More Reviews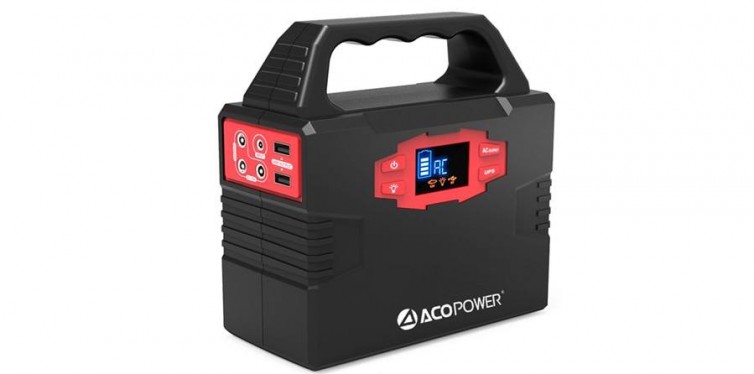 Outfitted with outlets and included adapters, your ACOPOWER generator is the perfect solution to your on-the-go power needs. Utilize the ultra bright LED control panel to operate your unit; harness solar energy, use a car adapter, or AC adapter into your wall. Three ways to charge, endless ways to use.
For one of the lowest prices on our list, you can begin your path to energy independence. This model is convenient and easy to pack up, coming in at just three pounds. Users often purchase multiple batteries and hook them up to a small solar farm before storing them in their battery room; are you ready to cut or eliminate your power bill?
Key Features:
Attractive price point; go independent on a budget
100 Watts
LED control generator
Specification:
Brand

ACOPOWER

Weight

3.31 pounds
7. WEN Portable Generator W/ Inverter
See More Reviews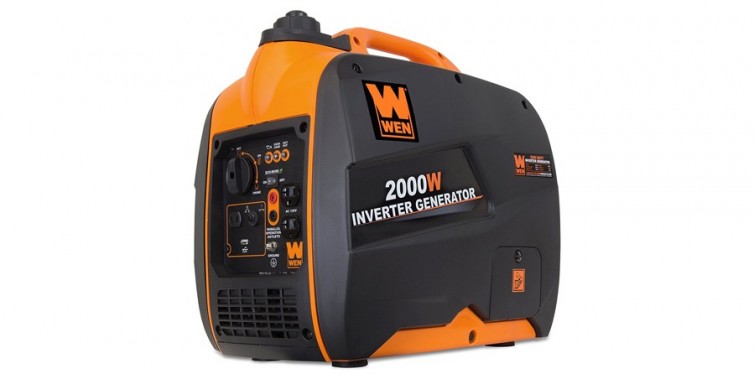 Portable with power, this slightly-larger model gives you all the conveniences you need, and a bit more. If you're going to camp out under the stars with your devices, WEN is able to charge them; this unit is also excellent for heavy duty purposes, such as power tools that are too far from outlets and small appliances. 
Flip on the Eco-Friendly switch and utilize every drop of power. This model also comes in a slightly less powerful version (1250 watts) and a more powerful version (3100 watts) depending on your needs. Gas-powered and extremely quiet, your WEN generator comes with an inverter, overload protection, and a two-year warranty.
Key Features:
1,600 Watts
Gas-powered
Ultra quiet operation
Specification:
Brand

WEN

Model

56200i

Weight

48 pounds
See More Reviews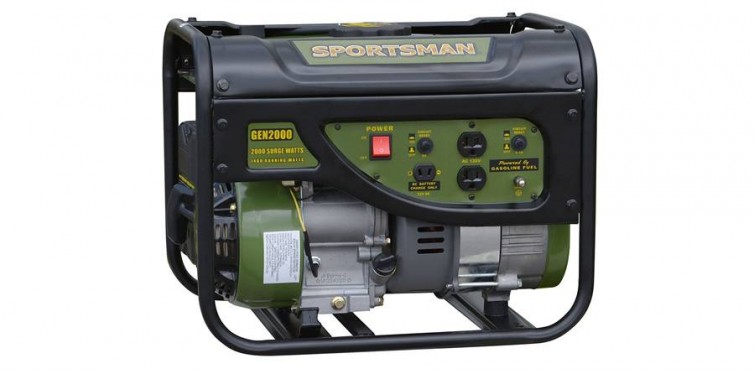 When you purchase a portable generator, gas has to stretch for as long as possible. Generate 2000 watts with nine hours of runtime, supporting five different outlets that you can use to power small appliances and charge your mobile electronic devices: Laptops, phones, tablets, and you can even power coffee pots. 
This is thought to be one of the best generators for when the power goes out; it's slightly heavy, giving it no chance of getting knocked around by adverse weather that may knock out your power. Be sure to read the startup/safety guide that comes inclusive with this model to get started properly.
Key Features:
1.2 Gallon gas tank
Runs for 9 hours
EPA-approved
Specification:
Brand

Sportsman

Model

GEN2000

Weight

55 pounds
9. Westinghouse Portable Generator W/ Inverter
See More Reviews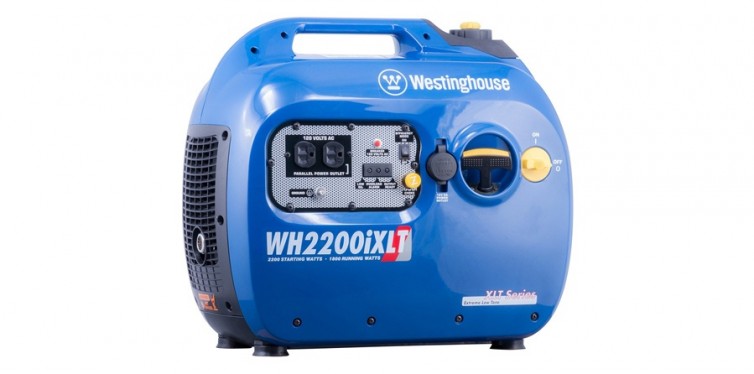 Amazon's top choice is a quietly operating, high runtime model that comes with a killer warranty and support. Westinghouse makes their models compatible with another, so you can hook up an entire generator system made solely of Westinghouse models. You get two AC outlets and one DC, giving you the ability to plug in a power strip and hook up numerous devices. 
Their sales page contains a chart stating the difference between lower-running generators and higher (7500KWH and higher) ones, giving you insight into what you can expect to spend and how much electricity you can utilize. With a 1.3 gallon tank, EPA approved operations, and an "Efficiency Mode" for optimal use, you have everything you need.
Key Features:
3 Year warranty and support
Quiet operation
15 Hours of runtime
Specification:
Brand

Westinghouse

Model

WH2200iXLT

Weight

43 pounds
10. Briggs and Stratton Portable Generator
See More Reviews
One of Amazon's top picks comes in with excellent efficiency and a reliable system and inverter. This unit comes with a 24-month warranty, 2 120v AC plugs, one DC plug, and an adapter for a USB port to directly charge devices. With this model, you can bulk-up and purchase a secondary unit, allowing you to parallel cable connect them and generate enough power to utse all your appliances. 
Easy to grasp handles make it simple and comfortable for a two-man to carry this into the room with no issues; can be carried by one person. This unit operates at the noise level of a three-way conversation, and is preferred for home backup solutions in case of a blackout. Also great for camping/RV use.
Key Features:
Quieter than a conversation between two people
8 Hours of runtime on 1 gallon of gas
Safe for all appliances/small devices
Specification:
Brand

Briggs & Stratton

Model

30651

Weight

55 pounds
Portable Generator Buying Guide
Getting a portable generator is a sound investment for numerous reason: It gives you a sense of energy independence, helps you out in the event of inclement weather and blackouts, and more. We're about to explain what size generator you should get (e.g., 1000 watt generator vs 3000 watt generator, and so on), how to use them safely, and everything in between.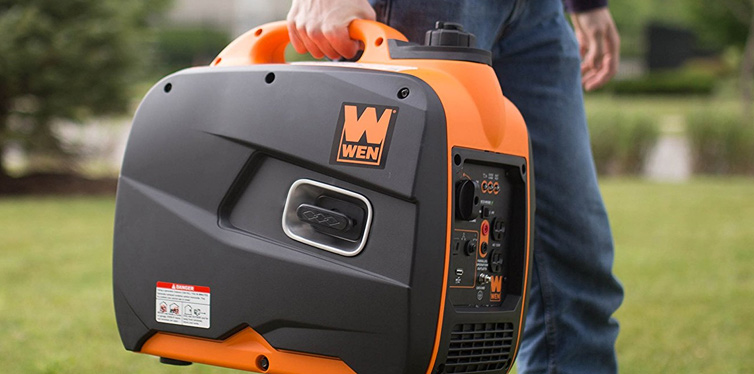 What Are Portable Generators Used For
For the most part, portable generators are used in emergency situations. A lot of homeowners will store their portable generators until disaster strikes, and there's nothing wrong with that. They are an essential tool to have in the event of a blackout, or major power loss due to mother nature. When you hear of territories and states being without electricity for three weeks, it kind of freaks you out a bit. We know these are great in an emergency, but let's take a look at other instances where you can use a portable generator.
Camping: Look, roughing it doesn't always have to be rough. Bring one along when you go camping, but make sure it's a quiet generator; you don't want to attract nearby animals.
Tailgating: Now, you may want to check to see if this is legal where you're going, but if you're able to run a generator to power your electric grill, more power to you.
RV Roughing: Ever want to take off for a week and just leave everyone else behind? Yeah. You can do that now. Take your generator, your RV, and just disappear for a while to let off some steam. 
How Big Should My Portable Generator Be? 
The size of your generator directly affects (and is based upon) your needs. If you're looking to generate electricity to keep your furnace/water heater going, then your needs are different. Here are two simple ways to surmise what you're going to need based on your conditions.
You have a big house: You have more space to heat/cool, more outlets/appliances and, most likely, a larger water heater and furnace than a standard American home. If you're going to power more than just a laptop and a cell phone, you're going to need a minimum of 6,500KWH.
You're just trying to charge devices (cordless drills) and run space heaters/coolers: If you're not looking to turn your home into the only beacon of light on the block during a blackout, but instead, you just want to keep your devices and heat/fridge on, you're able to go a bit lower on the totem pole. 3,500KWH should suffice just fine. 
How Do You Safely Run A Portable Generator?
It all starts with how you store it. Ensure that you have a dry, cool area to store your portable generator so it can operate at full capacity when it's time bring it out of the shadows. That being said, you're going to want to keep a few very specific things in mind when you're setting up your portable generator. These can be dangerous if you don't know how to properly use them/set  them up, so pay attention.
Never run it inside: Unless you're a master of aerodynamics and have a wide open space with plenty of open windows (even then we do not recommend running it in your home), you're going to have to be careful. These generators produce carbon monoxide, and the last thing you want is to inhale this or fall asleep in an area where your generator is running.
Don't ignore the ground wire: A proper ground wire is probably the most important part of safely operating your portable generator. If your outputs are 110v, a shock isn't going to kill you, but 220v shocks can be fatal. Either way, you don't want to get electrocuted, so ensure that the grounding wire is attached so the unit doesn't use you as a lightning rod.
Run a quick inspection on the unit: Before every single use, inspect your generator to ensure that you're not going to run into frayed wires or damaged components. These can lead in carbon monoxide building in the chamber, or run the risk of possible electrocution.
What Is The Average Cost Of A Portable Generator?
If you've come here with a miniscule budget, you may want to rethink your strategy. On average, you can expect to pay around $500 for a 3KWH generator, and upwards of $2,000 for an 8KWh generator. Certain things that affect the price are:
Manufacturer Brand
Size
Fuel Type
Number of Outlets
And More
If you're going into this with a budget, just so you have a backup solution, then you're going to want to go for a model with less outlets, gas-operation, and they may be slightly noisy. Going minimalist on the luxuries is perfectly okay; remember, the point is to have electricity when tragedy strikes and you normally wouldn't have any.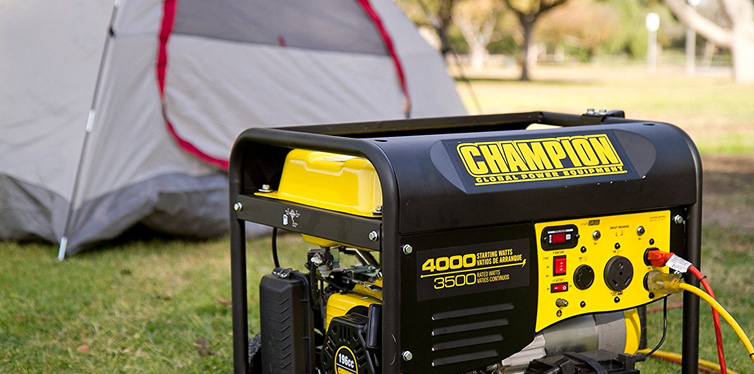 Things To Consider When Buying A Portable Generator
You have a bit of "crash course" knowledge in portable generator models, but now it's time to dissect each component and determine how much it means to you in your purchasing decision. If you're going to find the perfect dual fuel generator, mini generator, or silent generator, you need to know what to look for. Let's get into it.
Noise
Ideally, you'd like a quiet generator. Noise isn't the biggest factor in determining your portable generator needs, unless you're a light sleeper. If you imagine that you'll be without grid-reliant electricity for a few days, you'll need to sleep in between uses. A quiet generator is definitely a plus, but for some it's not a requirement.
Size
If you're in a tight-knit space or your storage capabilities are lacking, size does matter. Your generator needs to be able to fit into your life without crowding it. Most portable generators are fairly easy to store, so long as you cover them to protect them from dust and debris. The last thing you want is to figure out that your generator isn't going to work after the power goes out.
Size also plays a significant factor if you're utilizing the generator to heat a small space. Your generator will throw off exhaust, so you should never have it indoors (if you can avoid it). However, if you live in an apartment or somewhere with minimal access to outside, and you're trying to plug in heaters to stay warm, you'll want to make sure that your generator can actually fit out on your balcony/porch. Size isn't the number one factor in determining your portable generator, but it is important.
Power
According to the United States Energy Information Administration, in 2016's average, each American home used just shy of 900KWH per month. That stands for killowatt hours; it's how they measure your meter when it's time to do a reading for your bill. How much power is your home using?
If you're uncertain as to how much power you're using a on a constant basis, if you're becoming more eco-friendly, or you just want to maximize the runtime you can get out of your generator by understanding your usual energy needs, you can use this calculator tool to determine your annual energy usage. It's in-depth and will take a few minutes, but the information is invaluable.
To put it into some perspective, this is how much energy your average plug-in items use.
Phone: Less than 2KWH per year for the average iPhone or Android model.
Laptop: Less than 8KWH per year for an average laptop made after 2013
Mini Fridge: Less than 330KWH per year (great backup item to keep food/medicine cold, and necessary nonetheless).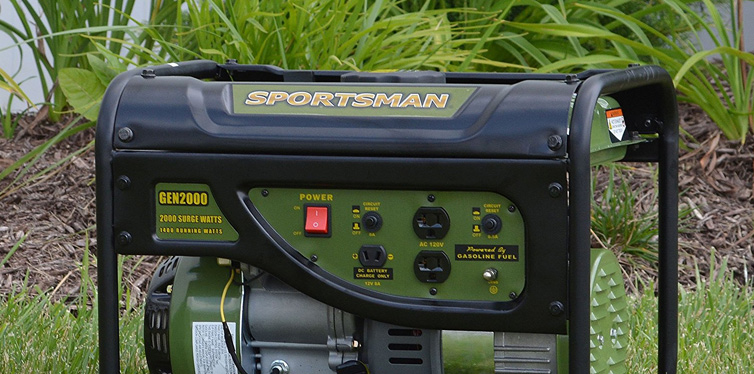 Fuel
How much fuel does it use? How large is the fuel tank? What's the conversion rate? These are hard questions that each individual product page is going to have, and it plays heavily into your purchase decision. Going for a solar panel (some generators can be adapted for single panels, or use them already) is also an option, so you won't be spending cash on fuel. Some models are also dual fuel generator types, giving you versatility.
Portability/Wheel KIt
The point of your generator is that it's got to be portable. They're far less expensive than built-in backup home generators (those can cost you numbers on the bottom of the five figure bracket), and they're just as reliable. Getting the best portable generator for your needs is actually far more strategic; backup generators are going to light up your home, while portable generators only charge/run what you need. No wasted electricity.
Starting/Running Surge Power
The top number, e.g., 4,000/2,500, implicates that the 4,000 is the starting watt amount, while 2,500 is how it runs. It's going to take 4,000 watts just to start it up, which can deplete a certain amount of the wattage right away. Take these numbers into account when you're planning out your backup energy plan.
Startup
In just about every model, you're faced with two different methods of startup: Ripcord, or electric ignition. These methods are no different than starting up your lawnmower, or flicking on your electric grill: Don't be nervous that you won't know how to start it. 
Fuel Gauge
If you have a gas-powered unit, you'll have some heavy math to do. Figure out the running surge power, the power it's going to use up, and what your electrical needs are. This is going to help you stockpile everything that you need. However, you wouldn't be able to do that unless you had an excellent fuel gauge. Even if your manufacturer states that it only uses X amount of fuel per hour, it's always best to monitor how you generator is utilizing fuel.
In some instances, it may have been slightly damaged during shipping, or adverse conditions are requiring it to run a bit harder or a bit hotter than usual. If that's the case, you may see fuel deplete at a slightly quicker rate. Understand the power of your generator; it's always best to test it before you stash it away for the next disaster.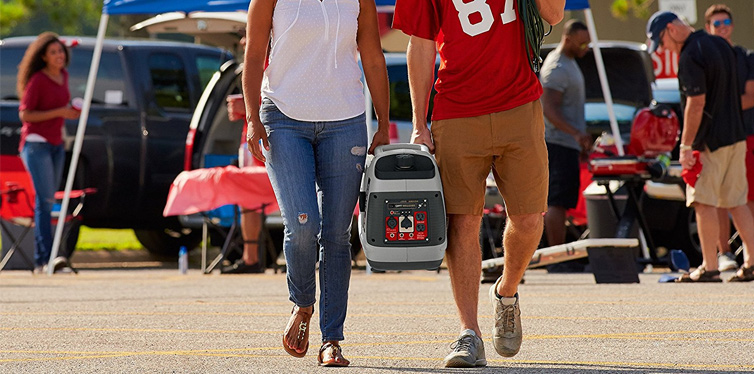 Outlets
It's a generator; the point is to get the electricity from it to your devices. Some generators are only going to come with two standard three-prong 110v outlets, while others are going to come with multiple, and in higher voltages. If you need to run emergency services, such as an oxygen machine for elderly or incapable people, you'll want to check what type of electrical outlet/power if uses and ensure that your portable generator purchase matches up.