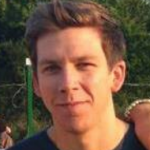 Keep the lights on during a blackout. Charge your devices when there's no power. Take off on the road as a lone wolf with no need for civilization. Does that all sound good? There's a bunch of different ways you can use a portable generator, and we're about to explain them all, while showing you the top ten portable generators. These are no simple purchase: You're going to look at every little detail, because you want the best backup solution for any situation. Let's get started.
The Best Portable Generator
Portable Generator Buying Guide & FAQ
Getting a portable generator is a sound investment for numerous reason: It gives you a sense of energy independence, helps you out in the event of inclement weather and blackouts, and more. We're about to explain what size generator you should get (e.g., 1000 watt generator vs 3000 watt generator, and so on), how to use them safely, and everything in between.

Q: What Are Portable Generators Used For
A: For the most part, portable generators are used in emergency situations. A lot of homeowners will store their portable generators until disaster strikes, and there's nothing wrong with that. They are an essential tool to have in the event of a blackout, or major power loss due to mother nature. When you hear of territories and states being without electricity for three weeks, it kind of freaks you out a bit. We know these are great in an emergency, but let's take a look at other instances where you can use a portable generator.
Camping: Look, roughing it doesn't always have to be rough. Bring one along when you go camping, but make sure it's a quiet generator; you don't want to attract nearby animals.
Tailgating: Now, you may want to check to see if this is legal where you're going, but if you're able to run a generator to power your electric grill, more power to you.
RV Roughing: Ever want to take off for a week and just leave everyone else behind? Yeah. You can do that now. Take your generator, your RV, and just disappear for a while to let off some steam. 
Q: How Big Should My Portable Generator Be? 
A: The size of your generator directly affects (and is based upon) your needs. If you're looking to generate electricity to keep your furnace/water heater going, then your needs are different. Here are two simple ways to surmise what you're going to need based on your conditions.
You have a big house: You have more space to heat/cool, more outlets/appliances and, most likely, a larger water heater and furnace than a standard American home. If you're going to power more than just a laptop and a cell phone, you're going to need a minimum of 6,500KWH.
You're just trying to charge devices (cordless drills) and run space heaters/coolers: If you're not looking to turn your home into the only beacon of light on the block during a blackout, but instead, you just want to keep your devices and heat/fridge on, you're able to go a bit lower on the totem pole. 3,500KWH should suffice just fine. 
Q: How Do You Safely Run A Portable Generator?
A: It all starts with how you store it. Ensure that you have a dry, cool area to store your portable generator so it can operate at full capacity when it's time bring it out of the shadows. That being said, you're going to want to keep a few very specific things in mind when you're setting up your portable generator. These can be dangerous if you don't know how to properly use them/set  them up, so pay attention.
Never run it inside: Unless you're a master of aerodynamics and have a wide open space with plenty of open windows (even then we do not recommend running it in your home), you're going to have to be careful. These generators produce carbon monoxide, and the last thing you want is to inhale this or fall asleep in an area where your generator is running.
Don't ignore the ground wire: A proper ground wire is probably the most important part of safely operating your portable generator. If your outputs are 110v, a shock isn't going to kill you, but 220v shocks can be fatal. Either way, you don't want to get electrocuted, so ensure that the grounding wire is attached so the unit doesn't use you as a lightning rod.
Run a quick inspection on the unit: Before every single use, inspect your generator to ensure that you're not going to run into frayed wires or damaged components. These can lead in carbon monoxide building in the chamber, or run the risk of possible electrocution.
Q: What Is The Average Cost Of A Portable Generator?
A: If you've come here with a miniscule budget, you may want to rethink your strategy. On average, you can expect to pay around $500 for a 3KWH generator, and upwards of $2,000 for an 8KWh generator. Certain things that affect the price are:
Manufacturer Brand
Size
Fuel Type
Number of Outlets
And More
If you're going into this with a budget, just so you have a backup solution, then you're going to want to go for a model with less outlets, gas-operation, and they may be slightly noisy. Going minimalist on the luxuries is perfectly okay; remember, the point is to have electricity when tragedy strikes and you normally wouldn't have any. 

Things To Consider When Buying A Portable Generator
You have a bit of "crash course" knowledge in portable generator models, but now it's time to dissect each component and determine how much it means to you in your purchasing decision. If you're going to find the perfect dual fuel generator, mini generator, or silent generator, you need to know what to look for. Let's get into it.
Noise
Ideally, you'd like a quiet generator. Noise isn't the biggest factor in determining your portable generator needs, unless you're a light sleeper. If you imagine that you'll be without grid-reliant electricity for a few days, you'll need to sleep in between uses. A quiet generator is definitely a plus, but for some it's not a requirement.
Size
If you're in a tight-knit space or your storage capabilities are lacking, size does matter. Your generator needs to be able to fit into your life without crowding it. Most portable generators are fairly easy to store, so long as you cover them to protect them from dust and debris. The last thing you want is to figure out that your generator isn't going to work after the power goes out.
Size also plays a significant factor if you're utilizing the generator to heat a small space. Your generator will throw off exhaust, so you should never have it indoors (if you can avoid it). However, if you live in an apartment or somewhere with minimal access to outside, and you're trying to plug in heaters to stay warm, you'll want to make sure that your generator can actually fit out on your balcony/porch. Size isn't the number one factor in determining your portable generator, but it is important.
Power
According to the United States Energy Information Administration, in 2016's average, each American home used just shy of 900KWH per month. That stands for killowatt hours; it's how they measure your meter when it's time to do a reading for your bill. How much power is your home using?
If you're uncertain as to how much power you're using a on a constant basis, if you're becoming more eco-friendly, or you just want to maximize the runtime you can get out of your generator by understanding your usual energy needs, you can use this calculator tool to determine your annual energy usage. It's in-depth and will take a few minutes, but the information is invaluable.
To put it into some perspective, this is how much energy your average plug-in items use.
Phone: Less than 2KWH per year for the average iPhone or Android model.
Laptop: Less than 8KWH per year for an average laptop made after 2013
Mini Fridge: Less than 330KWH per year (great backup item to keep food/medicine cold, and necessary nonetheless). 
Fuel
How much fuel does it use? How large is the fuel tank? What's the conversion rate? These are hard questions that each individual product page is going to have, and it plays heavily into your purchase decision. Going for a solar panel (some generators can be adapted for single panels, or use them already) is also an option, so you won't be spending cash on fuel. Some models are also dual fuel generator types, giving you versatility.
Portability/Wheel KIt
The point of your generator is that it's got to be portable. They're far less expensive than built-in backup home generators (those can cost you numbers on the bottom of the five figure bracket), and they're just as reliable. Getting the best portable generator for your needs is actually far more strategic; backup generators are going to light up your home, while portable generators only charge/run what you need. No wasted electricity.
Starting/Running Surge Power
The top number, e.g., 4,000/2,500, implicates that the 4,000 is the starting watt amount, while 2,500 is how it runs. It's going to take 4,000 watts just to start it up, which can deplete a certain amount of the wattage right away. Take these numbers into account when you're planning out your backup energy plan.
Startup
In just about every model, you're faced with two different methods of startup: Ripcord, or electric ignition. These methods are no different than starting up your lawnmower, or flicking on your electric grill: Don't be nervous that you won't know how to start it. 
Fuel Gauge
If you have a gas-powered unit, you'll have some heavy math to do. Figure out the running surge power, the power it's going to use up, and what your electrical needs are. This is going to help you stockpile everything that you need. However, you wouldn't be able to do that unless you had an excellent fuel gauge. Even if your manufacturer states that it only uses X amount of fuel per hour, it's always best to monitor how you generator is utilizing fuel.
In some instances, it may have been slightly damaged during shipping, or adverse conditions are requiring it to run a bit harder or a bit hotter than usual. If that's the case, you may see fuel deplete at a slightly quicker rate. Understand the power of your generator; it's always best to test it before you stash it away for the next disaster.

Outlets
It's a generator; the point is to get the electricity from it to your devices. Some generators are only going to come with two standard three-prong 110v outlets, while others are going to come with multiple, and in higher voltages. If you need to run emergency services, such as an oxygen machine for elderly or incapable people, you'll want to check what type of electrical outlet/power if uses and ensure that your portable generator purchase matches up.