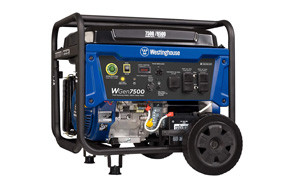 Westinghouse WGen7500 Portable Generator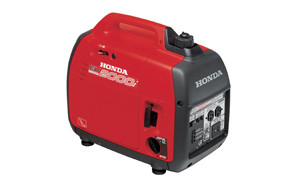 Honda EU Generator W/ Inverter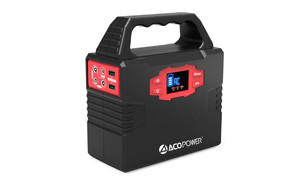 ACOPOWER 150Wh Lithium-ion Portable Generator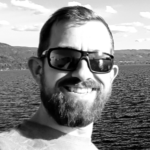 Keep the lights on during a blackout. Charge your devices when there's no power. Take off on the road as a lone wolf with no need for civilization. Does that all sound good? There's a bunch of different ways you can use a portable generator, and we're about to explain them all, while showing you the top ten portable generators. These are no simple purchase: You're going to look at every little detail, because you want the best backup solution for any situation. Let's get started.
The Best Portable Generator
Portable Generator Buying Guide & FAQ
The best portable generators feature an extensive array of features and benefits and come in various shapes and sizes. Below are some of our key recommendations on the key criteria you should evaluate before making a final purchasing decision.

Power - This is going to be the most important factor as you need to ensure you purchase a generator that has enough capacity to power your home, workshop, RV, etc. We look at this issue in more detail in our FAQ section. As a general rule of thumb, as a home backup supply, you'd need 5000 watts of power to manage all your usual appliances. It's also worth going for a generator which can also provide "safe" power. By that, we mean the power to also keep your more sensitive electronic items like smartphones and tablets from being harmed.
Portability - The whole point of a portable generator is that it has designed to be transported where you need it most. There are plenty of compact options featuring built-in wheels which make it easy to maneuver your generator smoothly from one place to the next. Units with fold-down or telescoping handles are also excellent choices.
Startup - There are two key options when it comes to firing up your generator. You can go for a user-friendly and easy electronic ignition with a simple push-button operation or a unit with a ripcord. The choice is yours, but essentially a generator is no different to a lawnmower in that respect, and it's certainly not something that you should be nervous about.

Noise Produced - Generators, primarily gas-powered ones, can be noisy to operate. Noise isn't a deal-breaker, but if you are a light sleeper, it's probably a sensible choice to go for something that makes a minimal amount of noise or is fitted with sound mufflers.
Overload Protection - It's a good idea to go for an outlet protected by circuit breakers to prevent your generator from overloading.
Fuel Tank Size - The larger the tank, the longer it will run for but the more space it will also take up. You need to be practical about what storage space you have available for your generator both when it is and isn't being used.

Portable Generators FAQ
Q: What Do Portable Generators Do?
A: A portable generator provides essential backup in case of a power outage or blackout at home or when you are away on a camping or tailgating trip, for example. It's the ideal transportable solution for when you still require access and use of items including lights, a stove for cooking a meal or making a hot drink plus running other small appliances and electronics.
Q: How Do Portable Generators Work?
A: It depends on what kind of power source you go for. The vast majority of the most powerful portable generators are run on gasoline or liquid propane, but solar-powered options are available as are versions that can be charged via a mains socket or an AC adapter. Solar-powered options are becoming increasingly more popular due to their distinct eco-friendly and environmental advantages.
Q: How Do I Decide How Much Power I Need?
A: Portable generators are sold according to how much power output they can generate, which is measured in watts. If you want to be able to power a range of essential domestic appliances in case of a blackout emergency, then you will require a minimum of 5000 watts.
The best way to figure out how much power you need before you go ahead and purchase a generator is to physically write down a list of all the essential appliances you would want to continue using. Add up that total wattage and go for a generator that meets those needs. As a handy reference, below are some of the most common domestic applianced and how much power they utilize:
Refrigerator - 600 watts
Portable heater - 1500 watts
Lights - 60 to 600 watts
Air conditioning unit - 1000 watts
Computer - 60 to 300 watts