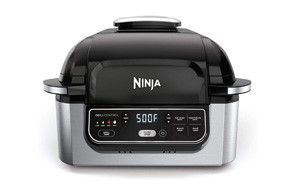 Ninja Foodi 5-in-1 Indoor Electric Grill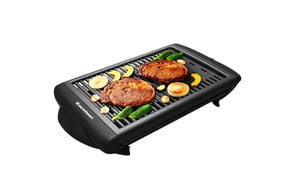 Excelvan Portable 1120W Electric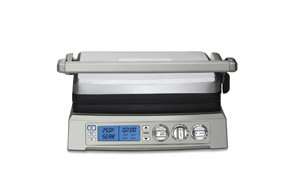 Cuisinart GR-300WS Elite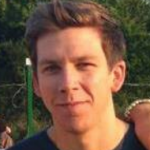 Over the past 25 years or so the indoor grill industry took off thanks to the engaging smile of a once formidable knockout artist named George Foreman. Since then everyone has gotten into the act and there are now dozens of indoor grills vying for the attention of hungry consumers everywhere. Being hungry consumers ourselves we felt obligated to test as many of them as possible and the list below represents what we feel to be the 10 best.
The Best Indoor Grill
Indoor Grill FAQs
Before you spend your hard earned money on a new indoor grill look for the following things:
Temperature Indicator – You need to know when the grill has reached cooking temperature and the best way to do that is with a temperature indicator: either a light or a beep.
Sufficient Power – Each time you check on your food you let some heat escape. Electric grills can be slow to recover that heat if they're underpowered.
Inclined Surface and Drip Pan – You want the fat that leaches from your food to drain away. So make sure your grill has an inclined cooking surface and a pan to catch the dripping fat.
Removable Cooking Surface and Drip Pan – It's also important that these elements are removable. If they're not cleanup is going to be a hassle.
Max Temperature of 600 Degrees – No you don't technically need 600 degrees to cook meat but the higher your max settings the more useful your in between settings will be.