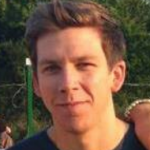 Over the past 25 years or so the indoor grill industry took off thanks to the engaging smile of a once formidable knockout artist named George Foreman. Since then everyone has gotten into the act and there are now dozens of indoor grills vying for the attention of hungry consumers everywhere. Being hungry consumers ourselves we felt obligated to test as many of them as possible and the list below represents what we feel to be the 10 best.
The Best Indoor Grill
Indoor Grill FAQs
Q: What's The Best Indoor Electric Grill?
A: In our opinion it's the Hamilton Beach 25361 Indoor Grill. You can read what we have to say about it at the top of this guide so we're not going to go into another review. Let's just say it's well-made and does a great job time and time again.
Q: What Are The Benefits Of An Indoor Grill?
A: First it's indoors where you're not subject to the whims of Mother Nature. Second the smaller grill encourages smaller portions. Third, indoor grills are designed to drain away fat and last they clean up in a jiffy.
Q: Indoor Vs. Outdoor Grill?
A: Each side in this argument is absolutely convinced they have the better way. The outdoor grillers point to the fact they can cook more at once, use less energy and they're well, outdoors. Indoor grillers point to the benefits laid out above.
Q: Does An Indoor Grill Give Off Smoke?
A: With most indoor grills you'll experience a bit of smoke the first few times you fire it up but once you break it in you'll find they create far less smoke than outdoor grills. No grill is a true smokeless grill but the indoor grill comes pretty close.
Q: How To Clean An Indoor Grill?
A: First, make sure to remove any grease and dispose of it in the garbage (not down the sink). Then remove the drip pan and cooking surface, place them in the sink and spray them down. Then take the sprayed down parts from the sink and put them in the dishwasher. While the dishwasher is running clean the remainder of the unit using a sponge and a light soap. Then remove the clean parts from the dishwasher and put the grill back together.
Things To Look For When Buying An Indoor Grill
Before you spend your hard earned money on a new indoor grill look for the following things:
Temperature Indicator – You need to know when the grill has reached cooking temperature and the best way to do that is with a temperature indicator: either a light or a beep.
Sufficient Power – Each time you check on your food you let some heat escape. Electric grills can be slow to recover that heat if they're underpowered.
Inclined Surface and Drip Pan – You want the fat that leaches from your food to drain away. So make sure your grill has an inclined cooking surface and a pan to catch the dripping fat.
Removable Cooking Surface and Drip Pan – It's also important that these elements are removable. If they're not cleanup is going to be a hassle.
Max Temperature of 600 Degrees – No you don't technically need 600 degrees to cook meat but the higher your max settings the more useful your in between settings will be.
Conclusion
The indoor grill has made life a lot more convenient and delicious for millions of people. Use the information you glean here to find the grill that best suits your need. And don't forget to check back. We upload new product review guides all the time.