Food Gifts For Men Who Love To Eat In 2022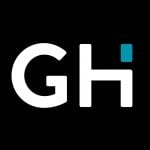 This product guide was written by GearHungry Staff
Last Updated
January 31, 2018
GearHungry Staff
GearHungry Staff posts are a compilation of work by various members of our editorial team. We update old articles regularly to provide you the most current information. You can learn more about our staff
here
.
GearHungry may earn a small commission from affiliate links in this article.
Learn more
Remember those days when you never saw men in the kitchen on TV? That's been long over—wake up! Men can run and rule a kitchen against the best of them; we're not just stuck to the outdoor grill. Between fantastic cutlery, top-of-the-line pots and pans, and how to craft the perfect cup of java, there's nothing that a man—properly outfitted with the right tools—is incapable of accomplishing in the kitchen. Roll up some sushi; cut a chili like Gordon Ramsey; you don't need a sous chef—you need the right kitchen gadgets and tools to get the job done. Let them think an army of professional chefs created the meal; we all know who the real MVP is. Here are 20 food gifts for men who love to eat so check them out.
The Best Food Gifts For Men
Paderno World Cuisine Spiral Vegetable Slicer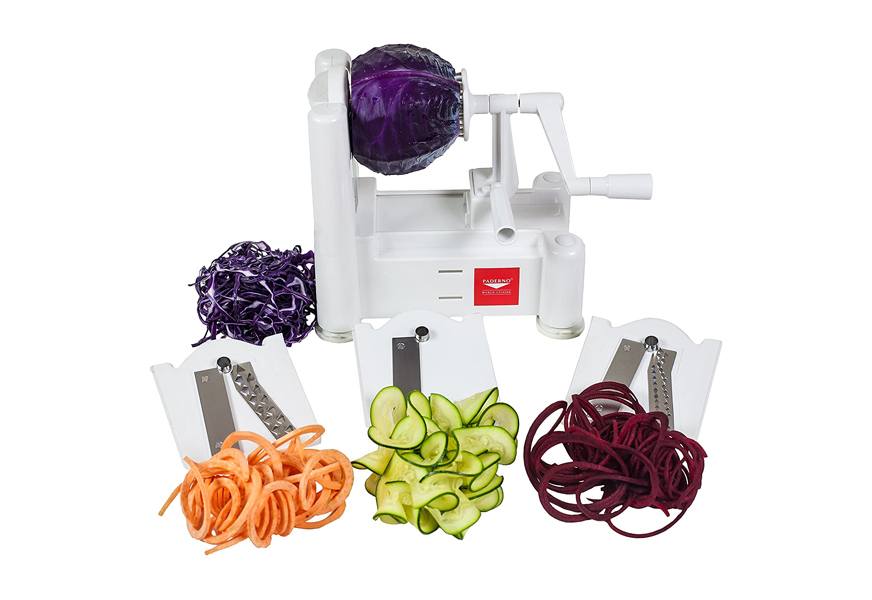 Coming up with truly fabulous treats is all about working your creativity with ingredients. The more artistic your ingredients look, the more appetizing they are. Unfortunately, even a highly skilled chef with superior knife skills cannot make perfect veggie strands, accordion cuts, ribbons, and even zucchini noodles all the time. But with the Paderno World Cuisine Spiral Vegetable Slicer, as long as you have the hands to turn its handle, you can create perfect zucchini noodles and vegetable ribbons, strands, and accordions every single time. The secret is in the Paderno's julienne and straight blades making it super easy to slice vegetables in fancy forms.
Presto Pizzazz Plus Rotating Oven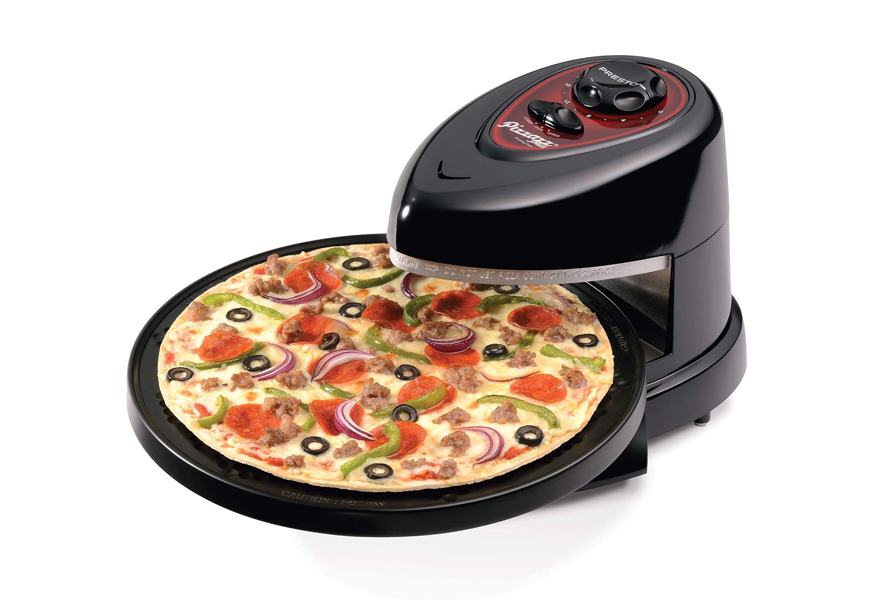 We will continue this food gifts for men review with this amazing oven. With a unique rotating tray that's coated with a superior non-stick material, the Presto Pizzazz Plus Rotating Oven is a unique gift for today's pizza gourmand or anyone who favors baked goodies over any other type of food. The Pizzazz feature heating elements on both the top and bottom surfaces of the oven. These can be used simultaneously for even top and bottom baking or individually for better control of a particular surface. The big plus of the Pizzazz is its amazing energy consumption which is 60 percent more efficient than conventional ovens. It looks surprisingly cool on any countertop, too. Make sure you also check our slow cookers review, for more great products like this.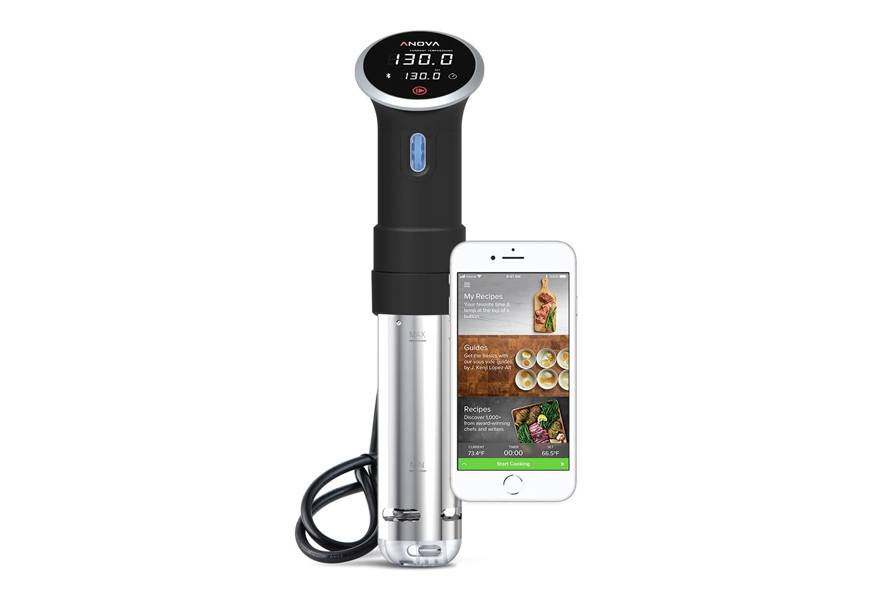 Aren't you amazed at how Michelin-starred restaurants and other fine dining establishments manage to cook good food that is evenly cooked? They use a method known as sous vide which gently and slowly cooks food in precisely controlled temperatures to ensure even cooking. You can now enjoy this exciting way of cooking food with the Anova Culinary Bluetooth Sous Vide Precision Cooker to give you fine dining restaurant quality results you will never achieve with other methods of cooking. You can cook perfect meats, vegetables, and fish as well as desserts and soups with the Anova. It's time to wow everyone else with your cooking prowess.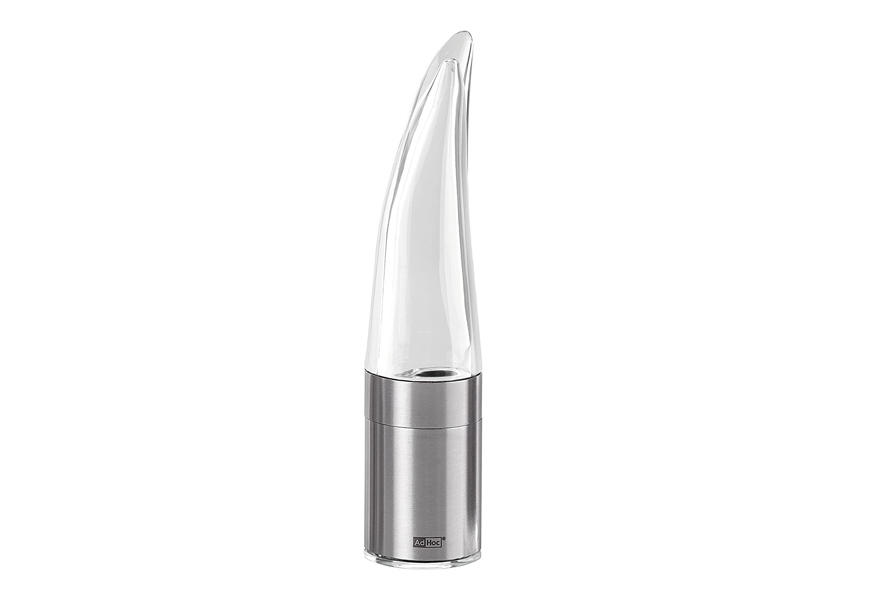 Most of us love hot chilies in our dishes. The warmth these spicy dishes give us, though these can bite the palate and make us sweat profusely, is simply incomparable. However, as much as we love chilies in our food, we hate to handle them during preparation as it can sting our skin. But if you use the AdHoc Pepe Chili Cutter, you no longer have to worry about holding your chilies during prep time. The 8-inch chili cutter is just perfect for processing your Piri Piri, Birds Tongue, and even the dreaded African Devils as well as many other varieties of hot peppers and chilies.
NutriBullet Blender/Mixer
Fitness buffs don't need to consider preparing their nutritious drinks and shakes a chore anymore if they use the 12 piece high-speed NutriBullet Blender/Mixer System. The NutriBullet is designed specifically for high performance blending and mixing of a variety of ingredients, turning them into delicious and highly nutritious smoothies, shakes, blends, and mixes in no time. This is made possible by the 600 watt motor built into the NutriBullet, giving it superb blending and mixing capabilities and housed in an efficient power base. The system comes with 2 short cups and a tall cup for greater volume. It comes with lids and pocket recipes, too. Our handy guide to the top blenders features more great products like this
SushiQuik Sushi Making Kit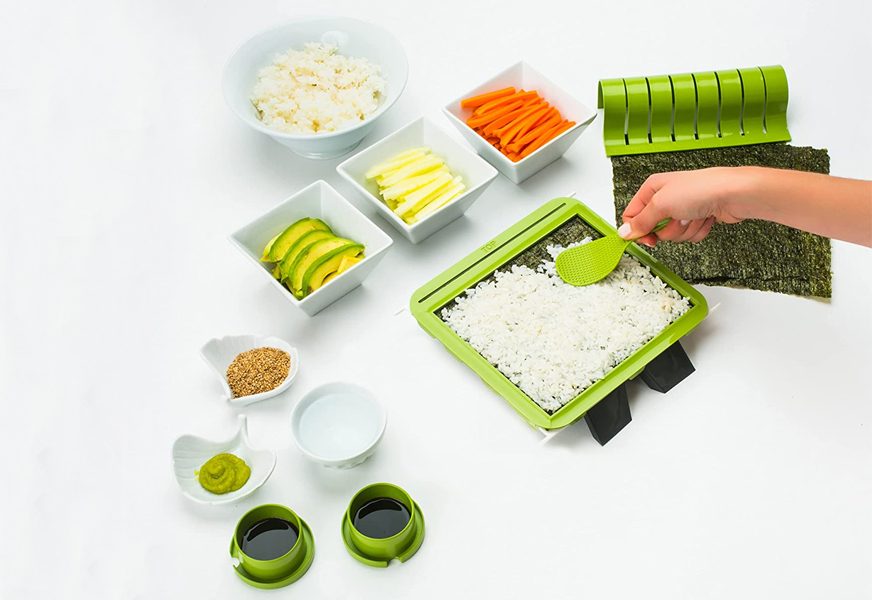 Can't get enough of sushi? Whether it is the Chrashizushi, Inarizushi, Makizushi, Nigirizushi, or any other type of sushi, you can make one easily with the SushiQuik Sushi Making Kit. It comes with a sushi mat that is designed to be fully detachable for easy cleaning in the dishwasher. The kit even comes with a training frame to help those just starting to make fabulous sushi rolls. Once they have mastered the technique they can then ditch the training frame. The SushiQuik also comes packaged with the SushiQuick Roll Cutter so you no longer have to fret over the consistency of your rolls' thickness.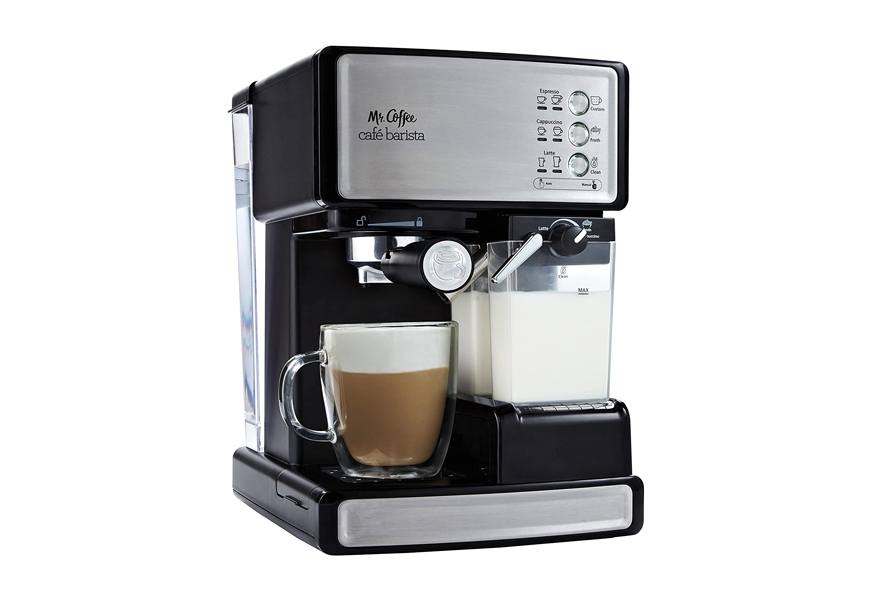 As long as you have Mr. Coffee ECMP1000 in your kitchen or even in your office pantry, you'll have round the clock access to fresh, piping hot, and really tempting premium cappuccino and espresso. You don't have to queue at the coffee shop anymore since you can obtain perfect cups of cappuccinos and espressos every time. The Café Barista comes with an automatic milk frother so you get that signature creaminess in your cappuccino as well as latte. You can easily refill the milk reservoir, too. This amazing coffee machine comes with two types of filter for a single shot serving or a double shot serving.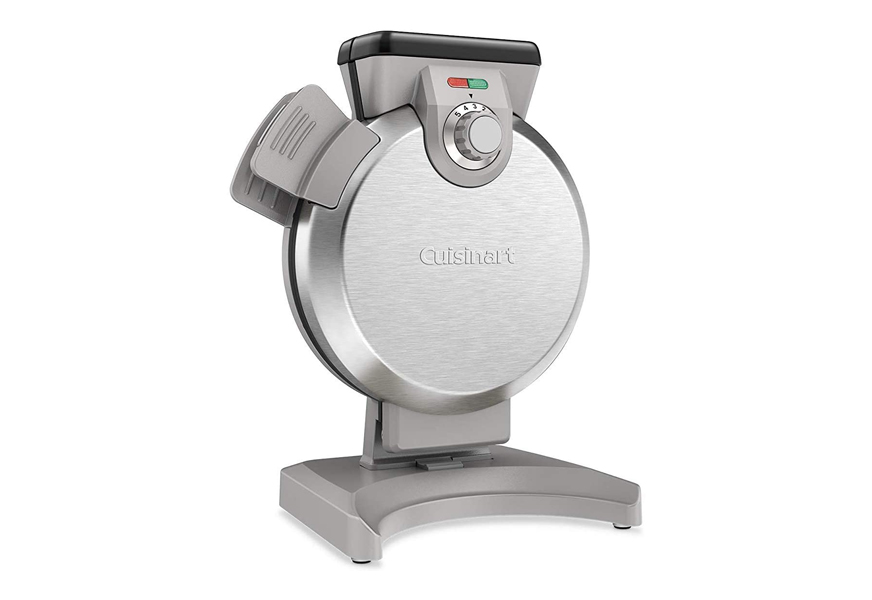 Traditional waffle makers are oriented flat on the surface of a countertop. The Cuisinart Waffle Maker is different in that it is oriented vertically making it a lot easier to pour the waffle batter mix through its batter pour spout. Unlike traditional waffle makers which make it risky to pour the batter mix because of possible contact with the hot surface of the gadget, the Cuisinart locks and seals both cooking surfaces so there's no danger of getting burned. It also comes with browning controls, ready-to-eat indicator lights, and audible alerts to make sure you get perfect waffles every time. One of the best food gifts for men you can get. Don't forget to also check our guides to the best donut makers.
Sriracha Hot Sauce Keychain Bottle
Are you fond of sriracha and other types of hot sauces that you simply cannot enjoy a meal without adding a few drops of these? Or maybe you have a secret recipe sauce that you simply cannot share with other people? In either case, you'll be better off with the Huy Fong Sriracha Hot Sauce Keychain Bottle. It's important to understand that the Huy Fong is only the bottle that comes with a leak-proof cap, a built-in carabiner made of stainless steel, and a flip-top cap. It doesn't include any sriracha or any other hot sauce inside its 1.69-ounce capacity BPA-free bottle.
D & M Stag Animal Wine Pourer Aerator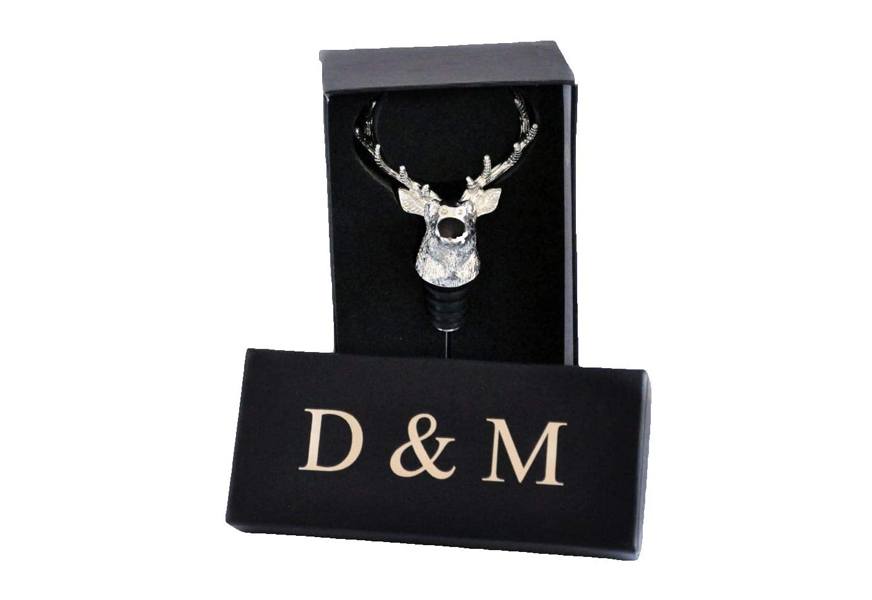 Introducing the right levels of air into your wine is one of the secrets to fine tasting, full-bodied wine. The Animal Wine Pourer and Aerator from D & M make for an excellent gift for gourmands as they get to enjoy wonderful wine pairings for their favorite dishes. This helps ensure the richness of your drink without the need for swirling or even decanting your beverage just so you can enjoy its full tasting notes. It's a wonderful conversation piece as well since it is available in elegantly designed animal themes like a deer stag, horse, bear, and even a dog.
MiiR Insulated Growler Bottle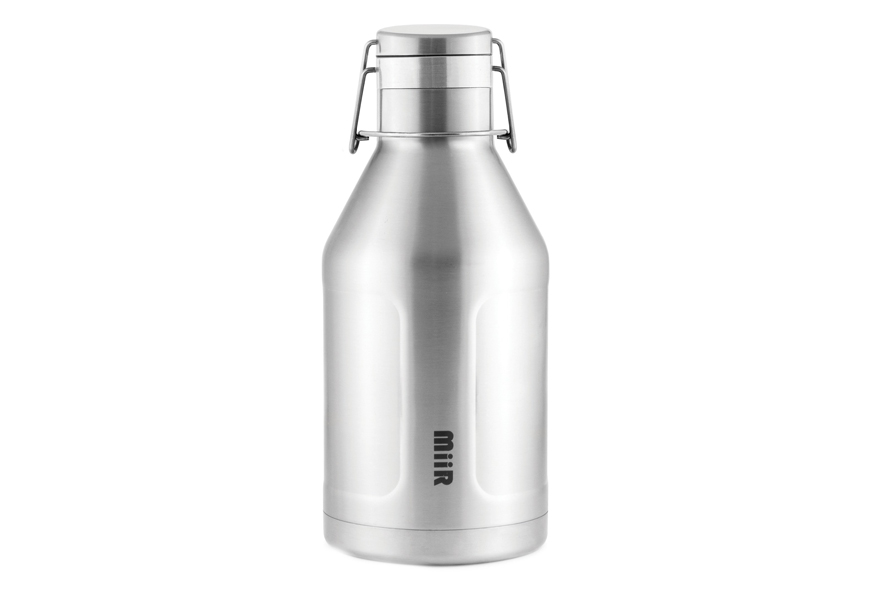 Whatever you put inside the MiiR Insulated Growler Bottle, you can bet that it stays in its preferred temperatures for significantly longer periods of time. For instance, if you pour piping hot coffee into its 64-ounce compartment, you can be sure you get hot coffee for up to 12 hours after filling the MiiR. Likewise, if you pour ice-cold beer, juice, or soda into its double-walled and vacuum-insulated compartment, you're treated to a refreshingly cold drink for up to 24 hours and perhaps even beyond. It serves a social good, too, as a portion of the sale goes to a clean water-giving project.
Boska Holland Partyclette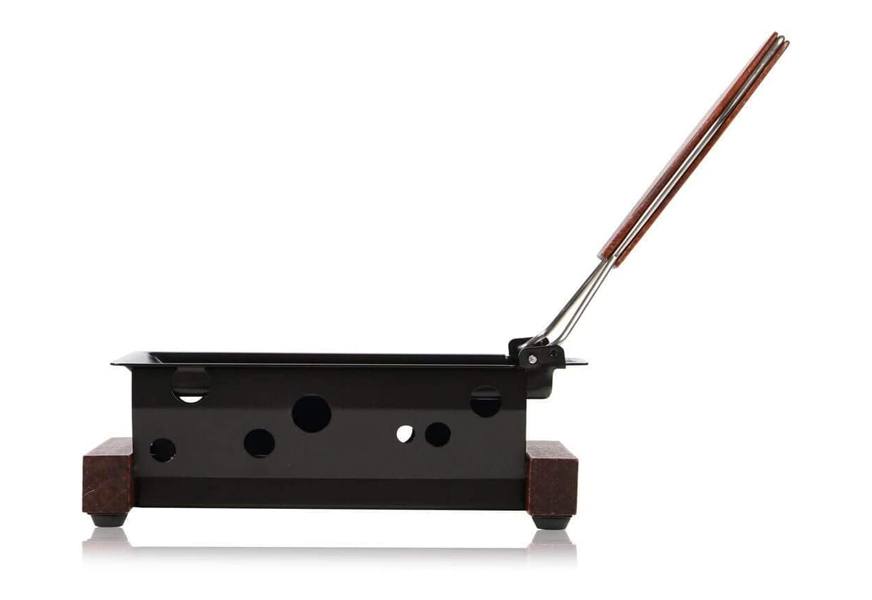 Fans of the delicious, creamy goodness of melted cheese can now enjoy their favorite raclette any time they want to with the Partyclette to Go by Boska Holland. This amazing piece of kitchen ingenuity allows you to melt your favorite cheeses within 4 minutes and you don't even have to connect it to an electric outlet, run on batteries, or even put it on a stove burner. You only need to fire up the tea lights and you'll get delicious raclette wherever you may be. The Partyclette already comes with 3 pieces of tea lights, a sturdy frame made of wood and metal, and a spatula.
Home Select Moscow Mule Drinking Mug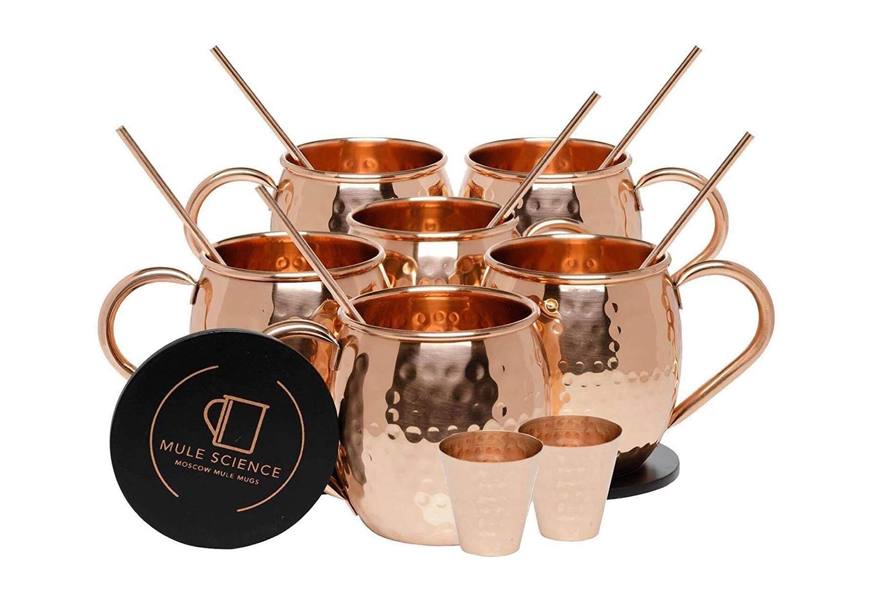 If you're looking for a vessel to hold your favorite ice-cold beverages, letting you enjoy its goodness a lot longer, you'll find the Moscow Mule Drinking Mug to be exceptionally useful for this purpose. Constructed of solid copper that has been carefully hammered to give you a remarkable body before finishing with nickel, giving it that luster, the Moscow Mule is indeed an amazing piece of drinking vessel that holds 18 ounces of cold drinks. It's perfect for iced teas, cocktails, beers, and other cold beverages. The set comes with 4 mugs making it an ideal gift for a special person.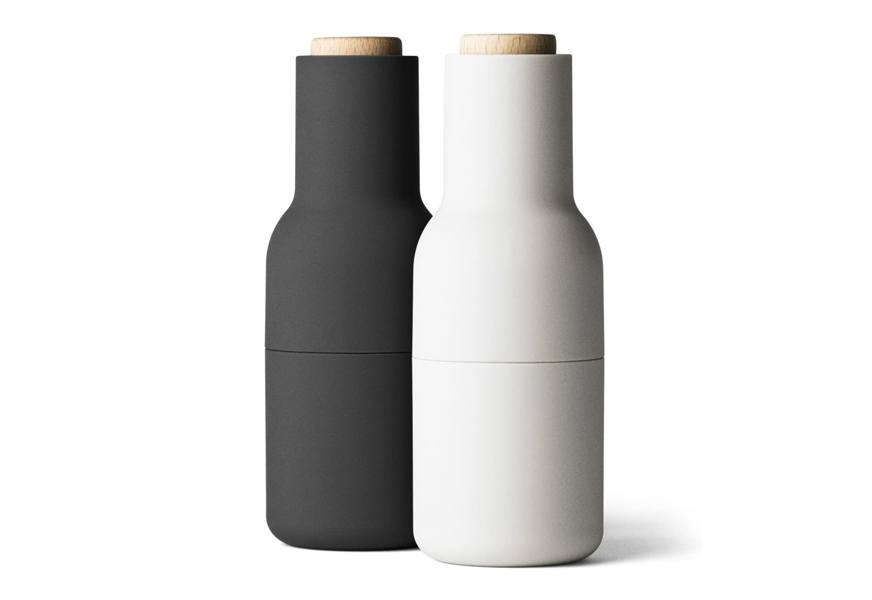 Most spice grinders like salt and pepper shakers have their grinding mechanism located at the bottom portion of the device. Creative Danes' Bottle Grinder, on the other hand, places the mechanism on top so you will need to invert the grinder if you want to sprinkle some of the spicy goodness onto your dishes. But there is a reason for this design. It helps to minimize, if not eliminate, spills of the spices or any other ingredient. The design is also minimalist in nature and only comes as a pair of carbon- and ash- colored, easy to operate, universal grinders.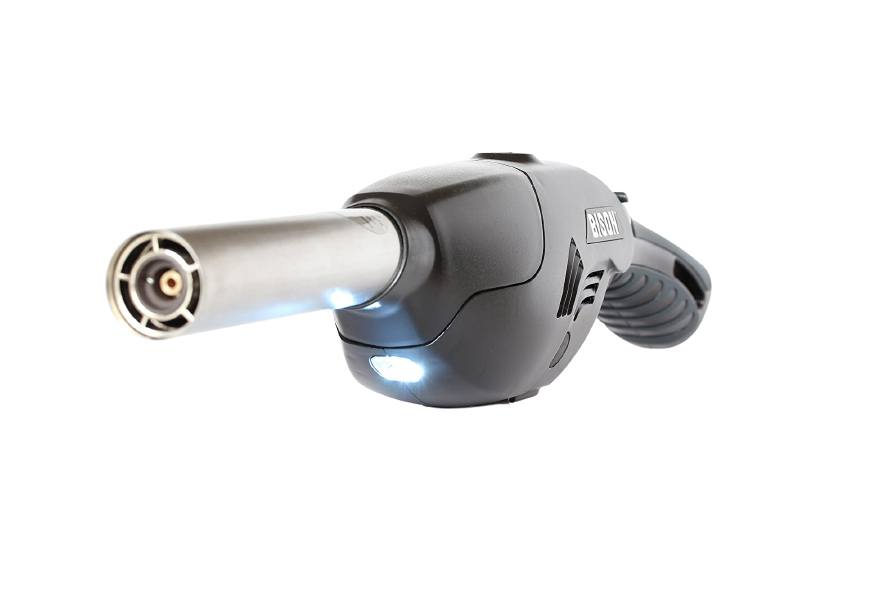 If you're in the wilderness, you know that starting a campfire is one of the most challenging aspects of the experience. You'd have to continuously huff and puff just to get the fire started and an even longer period of time to get it going into an amazing flame. The same is true with fire pits, ceramic grills, fireplaces, and even wood stoves. Thankfully, you don't have to huff and puff anymore with the patented blowtorch-like technology of the Bison Airlighter. This firelighter will have your materials up in flames within 60 seconds. It's fully rechargeable, too, which puts it right along the top of our food gifts for men list.
Sign Up Now
GET THE VERY BEST OF GEARHUNGRY STRAIGHT TO YOUR INBOX