Last updated:
19 Nov 2020
20 Food Gifts For Men Who Love To Eat In 2021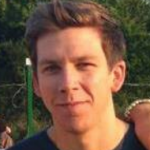 This product guide was written by Jordan Carter
Published
January 31, 2018
Support us! GearHungry may earn a small commission from affiliate links in this article.
Learn more
Remember those days when you never saw men in the kitchen on TV? That's been long over—wake up! Men can run and rule a kitchen against the best of them; we're not just stuck to the outdoor grill. Between fantastic cutlery, top-of-the-line pots and pans, and how to craft the perfect cup of java, there's nothing that a man—properly outfitted with the right tools—is incapable of accomplishing in the kitchen. Roll up some sushi; cut a chili like Gordon Ramsey; you don't need a sous chef—you need the right kitchen gadgets and tools to get the job done. Let them think an army of professional chefs created the meal; we all know who the real MVP is. Here are 20 food gifts for men who love to eat so check them out.
The Best Food Gifts For Men