Best Altimeter Watches for Men in 2022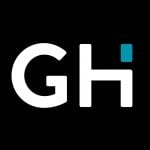 This product guide was written by GearHungry Staff
Last Updated
May 28, 2018
GearHungry Staff
GearHungry Staff posts are a compilation of work by various members of our editorial team. We update old articles regularly to provide you the most current information. You can learn more about our staff
here
.
GearHungry may earn a small commission from affiliate links in this article.
Learn more
There's a hundred different functions that a watch can have at any point in time. For you, and for us, there's a particular spotlight on altimeter watches, and their indispensable function to hikers, campers, and rock climbers. We dedicated this to the best of the best, focusing on function, flair, and the most reliable brands on the face of the planet. No matter your style or preference, we're willing to bet that there's at least one altimeter watch in this guide that's destined to fit on your wrist like it's always belonged.
The Best Altimeter Watch
Casio Men's GW-9400 Stainless Steel Solar Altimeter Watch
Casio seriously enjoys quartz movement in their premium line of watches, and really didn't want to compromise when it came time to build their altimeter watch. Fortunately, those smart fellas found a way to make it work: solar power. Your GW-9400 is designed to absorb the sun's rays, and fuel the altimeter and slew of other functions in this digital display watch. This comes with a crazy list of add-ons, like the atomic timekeeping features, 1/10 second stopwatch, day/date/month calendar, and a digital compass, plus about half-a-dozen other epic features.
With the weight of quartz and stainless steel, this watch comes in at precisely one pound. This is an over-the-cuff style watch designed to fit around the wrist of your jacket, made it easy to do by the buckle closure and simple adjustment capabilities. One of our favorite things about Casio is their ability to give killer features, stack up over 1,200 stellar reviews, and still charge the bottom-barrel prices they're known for. They've walked the tightrope between value and quality, always reliably bringing us killer watches, and the GW-9400 is a prime example of their engineering and attention to their customers. Hands-down, our favorite Casio watches to date.
Key Features:
Solar powered for consistent battery life
Includes an atomic timekeeping feature
Watch weighs one pound
Increased water resistance
53mm stainless steel case w/ quartz movement
Specification:
Brand

Casio

Model

GW-9400-1CR

Weight

11.5 ounces
Garmin Fenix 3 HR Altimeter Watch
Garmin is one of the few kings of the outdoors, focusing on gadgets and tools to make your camping and hiking lifestyle easier. You can utilize your GPS in all its glory, alongside the GLONASS, and still have battery life between twenty-four and forty-eight hours. We're huge fans of the high-quality display, complete with LED lighting (which can be adjusted to preserve battery life), giving you crystal clear visibility of your altitude at any point of the day. Built right into the comfortable silicone band is a heart rate monitor strap, feeding information to your watch, or straight to your Garmin smartphone app designed specifically for this watch.
Fenix 3 HR Altimeter Watch also looks pretty boss, which is a big up for Garmin. Function doesn't have to mean it's unaesthetic, and this is a shining example. You get push notifications, and a digital read compass to aid you on your trek. There are also built-in features for golfing, swimming, rowing, skiing, snowboarding, and more, adding a great deal of diversity to this watch and the activities it can be used for. As one of the most lightweight altimeters watches on our list (3.20 ounces), we're happy to shine the spotlight on the premium quality Garmin watches are known for.
Key Features:
Wrist-based heart rate monitor
Sync your data to the Garmin Connect app
Ultra high-quality display
Comfortable silicone band
GPS + GLONASS use gives you 24-48 hours of battery reserve
Specification:
Brand

Garmin

Model

010-01338-70

Weight

3.2 ounces
Suunto Core Altimeter Watch in All Black
Suunto just can't be ignored. Their attention to detail and quality construction come in just about every budget bracket, with the Core Altimeter taking the cake on price. This eight-ounce watch comes in all-black, giving you a sleek look with just about any hiking/camping attire. You get a mid-grade display that's legible and bright, even when the sun is dipping down over the mountaintop. That being said, it also comes with sunrise and sunset times for over four-hundred locations, giving you the ability to plan your hikes accordingly, and never miss a beautiful moment of nature.
It doesn't just stop there. Weather can be a bitch, and when your phone's reception fades, you've left up the creek without a paddle. Suunto installed a weather indicator feature that works based on your current weather situation, so it gives you ample warning if it's about to downpour or snow, depending on your preferred season. One final excellent feature is the low battery indicator, keeping you up-to-date on your current replaceable battery situation. The last thing Suunto wants is for you to be left in the dark, so bring an additional battery just to be on the safe side.
Key Features:
Three-point navigation: barometer, altimeter, and compass
Weather indicator feature
Sunrise and sunset times for over 400 locations
Total weight of 8.0oz
Low battery indicator
Specification:
Brand

Suunto

Model

SS014279010

Weight

6.25 pounds
Casio always tends to find a way to make the impossible become very affordable. For starters, we want to open up the discussion on the most eccentric feature of this watch: a six-month battery reserve. The Pathfinder is solar-powered, but even if you're not giving it full unbridled sunlight every day, you're still going to be able to use that battery for far longer than you should ever be in the wilderness by yourself. That solar intake and battery allow for an altimeter, barometer, thermometer, backlight, stopwatch, and a bunch of other digital display features, including a calendar that goes up to the year 2099.
The digital and solar are only the display; this runs off of quartz movement, allowing you to minimize battery use and maximize longevity. You get a sturdy 51mm stainless steel case, hosting all the fixings and bezel features. Casio always does a bang-up job at ensuring their watch bands are just as high quality as the rest of it, and we can attest to its quality. Easy to tighten, maneuver, and holds that beautiful micro computer on your wrist through thick and thin.
Key Features:
51mm stainless steel case
Mineral dial window, built nature tough
Comes with 31 time zones and multiple alarm features
Solar-powered digital features w/ quartz movement
Six month battery life on a full charge without full exposure to sunlight
Specification:
Brand

Casio

Model

PAG240-1CR

Weight

3.2 ounces
In terms of the outdoors, Suunto really put their foot down and left a mark. They don't want you to be left out in the cold, or the rain, or anything else that's less than desirable, so they put their maximum effort into a top-of-the-line barometric feature. This coincides with the GPS and GLONASS satellite support for navigation, allowing you to upload your own paths, and explore some of the pre-configured ones that Suunto already loaded for you. It's a serious piece of tech that's stuck on your wrist.
The comfort-fit adjustable band keeps it there, too, without causing any wrist irritation or chafing. Like most epic altimeter smartwatches, this one can receive push notifications from your phone, which is particularly useful if you've left the Traverse back at the campsite on the portable solar charger. They made this thing nature tough with a mineral dial window, surrounded by dense ABS plastic. All in all, it's one of the smokiest and sophisticated designs we've seen, mixing charcoal black with steely gray. Suunto's goal is to give you every survival tool you need, all in this little watch.
Key Features:
GPS and GLONASS satellite navigation
Upload your own travel paths
Distance and altitude statistic measuring
100 hours of battery life
Barometric feature enables weather detection
Specification:
Brand

Suunto

Model

SS022226000

Weight

0.8 ounces
We're starting to wind down on this list, but we saved some of the most unique watches for last. Casio outdoes themselves again and again, but this time, they really pushed the envelope, and brought you something truly remarkable. You get five months of charge on this solar-powered digital display, but that's not it: you get up to twenty-three months on power saving mode, even without direct sunlight. Yeah, nearly two years of charge for the worst of the worst situations. Solar handles the digital display, working in accordance with the Japanese quartz movement for the internal gear functions.
PRW Pro Trek comes with a titanium band, and tough-as-nails stainless steel case to withstand all of nature's surprises, and just about every element you can think of. We were fairly surprised at the weight (four ounces) given the fact that it also comes with a chronograph, depth measurements, and an aluminum bezel. All the solid metal makes for a fortified exterior, while the internal digital features give you all the function you need. Casio's done it again, giving you a pretty hard decision: which of their altimeter watches will you go with?
Key Features:
Solar-powered display and digital functions
Five month battery without direction sunlight; twenty-three months on power saving mode
Includes battery level indicator and full EL backlighting w/ afterglow
Altimeter memory feature
Barometer and thermometer included
Specification:
Brand

Casio

Model

PRW2500T-7CR

Weight

13.6 ounces
Similar to the bigger brother model above, but severely under the price radar, Casio brings us a hybrid of Japanese quartz-powered clockwork, blended with a solar-powered digital display and battery. That battery comes with a low-level indicator, ensuring that you won't be left out in nature with your pants down. You can forget to charge it again, and again because it boasts a nine-month power reserve without direct access to sunlight.
You get a stellar 52mm stainless steel case, attached to a durable and adjustable resin band that makes it easy to pop over your jacket sleeve if you prefer. If you're more of a fall and winter kind of guy, you'll be happy to know that PRG Pro Trek goes down to 14F without experiencing performance issues, and even if you go lower than that, it'll still be functioning when you get back up to the appropriate range. Built on quality assurance, backed by the manufacturer, and all at one hell of a price. Casio just can't be beaten.
Key Features:
Nine month solar battery charge without exposure to sunlight
Low battery indicator
Temperature resistant to 14F
Includes barometer, compass, and thermometer setting
Japanese quartz movement works with solar battery
Specification:
Brand

Casio

Model

PRG-270-1

Weight

12 ounces
Altimeter Watch Buying Guide
Everything answered, right on down to altitude sickness, how these things work, and every little feature and purchase point we took into consideration when compiling this list. We're big on watches here (just look at the dozens of watch guides we have), but when you put the spotlight on a serious function like the altimeter, things get a bit more in-depth.
Things to Consider when Purchasing an Altimeter Watch
Weight - It's a watch; weight may not seem like a serious component in the purchasing process, but it matters far more than you think. You're already wearing a bulky backpack, heavy gear, and putting strain on your body. Some altimeter watches can weigh multiple pounds, and that's not going to help you out on the trail. Keep in mind, with all those features, altimeter watches are going to weigh more than your standard posh wristwatch.
Design - Function is great, but here at Gear Hungry, we're all about function meeting flair. Nobody wants to buy an ugly watch, especially if you're wearing it on the way to the site. You stop for coffee, and you want the cute barista's number. The last thing you want is a bulky, dorky watch when you hand her back her phone after putting your number in, and losing confidence from an ugly watch.
Display - Some displays are just built to be better, while others fall flat. If your altimeter watch is doing its job, that's great, but it's not that helpful if you can't see it clearly. The  display is important, and should be taken into consideration in accordance with your eyesight.
Dimensions - Most GPS/altimeter watch combinations have a lot going on, and as such, they're heavy and a bit bulky. One of the reasons we picked Suunto to be our top pick is because they managed to get it down to a 5x4x4 and 4.60oz size, which is rather nice. Just be certain that, depending on weather conditions and attire, that your watch isn't going to interfere with insulation.
Power supply - Rechargeable, or disposable batteries? The supply is just as important as the longevity. Depending on the battery supply, you'll run into additional costs, or difficulties finding the proper batteries. Pay close attention to this aspect.
Battery life - Altimeter watches aren't just going to run off of quartz and call it a day. They're little pieces of wrist-bound tech that require a steady power supply. We recommend checking out our portable solar charger guide to bring one along, or our portable power bank guide and charge your watch when not in use. If you're going out on a three-day hike, most watches batteries won't last that long.
GPS - Most of the additional functions that we're going to get into in just a moment are dependent upon the prerequisite of having a GPS. For the most part, a GPS is a GPS; there are few differences between different types that should affect your purchase.
Altimeter accuracy - Altimeters are not 100% perfect pieces of equipment. Really, there's no such thing. Their accuracy is usually determined by the manufacturer, sometimes referred to as the per-minute marking. If your altimeter was just consistently working in the background, you'd drain your battery reserve in eight hours, and the watch would be useless to you. They usually ping once every five to fifteen seconds, updating as you go.
Altimeter Watch FAQ
Q: What is an altimeter watch?
A: Altimeter watches are the hardcore hiker's essential item. We all look at our phones for the time nowadays, but these watches come with a different purpose. Understanding your altitude, along with other aspects of your hike or journey, are vital to your physical wellbeing. An altimeter watch measures air pressure, altitude, can provide GPS navigations paths back to camp, and a slew of other features that we'll cover in this guide, including the importance behind their primary function.
Q: What additional features do altimeter watches come with?
A: While you're not going to encounter each of these in every watch, brands don't simply put an altimeter and digital gauge on a wristband and call it a day. They have to be more valuable to you than the last guy, and so, these are common additional features you're likely to see on altimeter watches.
Route nav - Trying to get back to camp, but don't know the way? Route navigation either comes with predisposed pathways for common hiking destinations in the United States and other countries (depending on the manufacturer and maps they use), or allows you to carve your own so you can figure out how to get back.
Pace and distance display - Your speed, your distance from the camp (which can be useful if you're hiking a new trail), and in some cases, calories burned, can all let you know what rest your body is going to need, and help you safely shatter previous records.
Heart rate monitor - Some watches, like our #1 pick, only have this feature activate if you're underwater (weird, right?), but understanding your heart rate out on the trail is important. As stubborn humans, we often ignore signals from the body telling us to slow down. Bravado doesn't "win" a hike; it just puts your health at-risk.
Smartphone app - This nice little feature allows you to track your movements and motion, and in some cases, calorie burning. These apps all different, so we can't really break down what each will hold, but they're usually fitness-focused, and also allow you to sync to your watch to display incoming calls and push notifications.
Compass - The quintessential item for any hiker. If you remember them teaching you how to use one in the scouts, you'll greatly appreciate this additional feature. Should unexpected interruptions occur, or your battery reserve runs dry, we do recommend you having a separate analog compass at your disposal.
Q: What does an altimeter calculate?
A: An altimeter and its neighboring components measure barometric pressure, and send it through electronic signals to display your altitude. Air pressure and oxygen thinning occur with higher elevations, which has adverse effects on the body, especially if you just immerse yourself without ever having experienced a higher altitude environment.
Q: What are the altitude levels?
A: Depending on where you are, you fall into different altitude/air density categories, which bring different physical experiences. They are, as follows:
High Altitude: Between 5,000 and 11,500 feet above sea level
Very High Altitude: Between 11,500 feet and 18,000 feet above sea level
Extreme Altitude: Anything over 18,000 feet above sea level
Q: Why is it so Important and beneficial to know your altitude?
A: Depending on where you're going, and how fast you're going to get there, your altitude is extremely important. The human body is able to adapt to almost any climate and condition, within reason. Higher altitude living is common, especially in certain areas of New Hampshire, Maine, and Colorado. Scientific studies occur all the time regarding higher altitudes correlated to better health conditions, primarily improved cardiovascular function.
"Whoa, Gear Hungry, I just wanted to know why it matters." Don't worry; we're getting there. Just because higher altitudes can make for improved health conditions, doesn't mean you can just take an elevator up to the summit and start living better. Those who live at higher altitudes have either done so for a long time, or were born into it. Oxygen is always the same, no matter where you are in the atmosphere (crazy, right?) but the air molecules differ. Even if there's a good oxygen supply, those molecules are dispersed more evenly throughout the air, and less dense in each breath. So why do you need to know your altitude? Hypoxia.
Hypoxia, or altitude sickness, slows down your cells, and turns them against your. Your body begins to repel nutrients, and stop properly disposing of waste. Your altitude is pretty important, especially if you start encountering the symptoms. Apart from that, it also aids in GPS navigation, and understanding your timing. Higher altitude from your original camp starting point comes with added risks and time, and you don't want to be stumbling around at night in the dark.
Q: How does an altimeter work?
A: Your altimeter isn't a singular all-powerful component. It's actually more of an interpretation diode that relies completely on another aspect of your watch: the pressure sensor. They're yin and yang; a pressure sensor with no altimeter is going to be useless, since you can't read it with the naked eye, and vice versa.
A pressure sensor uses an A/D converter after registering the pressure, and communicates that through a digital signal that's then displayed on your altimeter watch screen. It can't properly identify pressure in a pressurized case, otherwise there would be false readings. That's going to bring us into our next topic: water resistance versus waterproofing.
Q: Are altimeter watches water resistant or waterproof?
A: Due to the mechanics that go into a true blue altimeter watch, they're not going to be truly waterproof. The difference is, you should be able to submerge a waterproof watch without negatively impacting the performance or function of the watch. Water resistant means you'll be okay in light rain, or if a splash from a nearby river or waterfall coats your watch. Submersion is another story entirely, and very few brands ever try to make a true altimeter watch that's completely waterproof.
Q: How do I calibrate an altimeter watch?
A: Most altimeter watches have two different ways to calibrate. Each brand is going to be different, and include that information in the booklet that comes with the watch, but to expedite the process, let's dig a little deeper than that. If your watch is true altimeter watch, you'll be able to go into the menu settings and locate the specific sensor for the altimeter. You may have to scroll through the settings a bit, but it will be there.
You can either set it to calibrate on your current elevation, so long as it's within the parameters of the watch's capabilities, or you can use a more automated feature. This may take a few extra seconds, but if your watch also has a GPS sensor, you'll be able to use that to figure out your current altitude.
Sign Up Now
GET THE VERY BEST OF GEARHUNGRY STRAIGHT TO YOUR INBOX