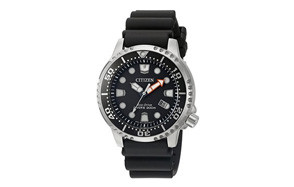 Citizen Men's Promaster Diver Analog Watch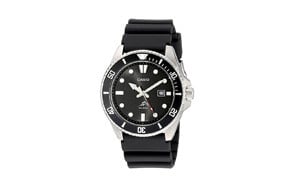 Casio Men's Black Analog Watch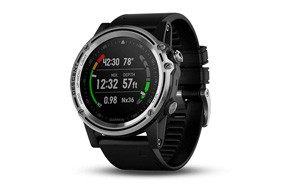 Garmin Descent Mk1 Dive Watch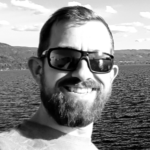 People assume that dive watches are just light-up wristwatches that have a waterproof rating. While there's some truth to that, these are essential to maintaining proper timing while underwater for proper oxygen usage. It's the ultimate tool for any diver, and always at-the-ready when they need it. Style, accuracy, and capabilities are all key factors to think of when you're trying to decide which diving watch is best for you. Let's get started with the best four dive watches over $1,000, and descend down the budget scale as we go. Get ready to witness luxury at it's apex.
The Best Dive Watch
Dive Watch Buyers Guide
You're going to find that dive watches have to contain a non-corrosive material. Titanium, stainless steel, silicone, and rubber are the optimal components for any good dive watch. In most cases, sapphire is considered to be the optimal crystal for dive watches, though many dive watch glass is contained of harder minerals for deeper dives. Any good dive watch or diving knife is going to be a bit wide-banded to fit over bulky equipment. That being said, you know what to look for, but let's hop into more detail.

What Factors To Consider When Buying A Dive Watch
It comes down to a lot more than style (though we have to point out that James Bond rocked a dive watch, and that's always awesome). When you're considering the optimal dive watch for your needs, stop and ask yourself one question first: are you an enthusiast, or a hardcore diver? If you're going in for the long haul, you may be paying a higher price point, but your dive watch will do you for a lifetime if you maintain it properly.
ISO 6425 Standard
You know how to tell a true diver apart from amateurs? Ask them what an ISO 6425 Standard is, and if they can quip around quickly, then you're in-the-know, and in the presence of an expert. This is what's going to protect your dive watch components under water pressure and overall depth. Any good dive watch will be great for up to three-hundred feet down, and in most cases, even deeper. The waterproof rating, as you can imagine, is the most important aspect of your dive watch.
Accuracy
The whole point of a dive watch is to tell you how long you've been underwater, so you can time everything accordingly down to your oxygen usage. It's an absolutely crucial part of any diving expedition, even with all the modern technology that we're surrounded with. Pinpoint the accuracy and ensure that it's up to your standards, depending on how deep you plan to dive.
Style
Okay, so while it's more than just style, it's still an important factor to consider. Depending on what watch you're going to go with, and what price range, you should expect to be able to wear it at all times and have it match up with whatever you're wearing. Pay attention to the sleek nature and see if it's something that applies to your unique style, so you don't have to switch out watches.